There was a time when the jade roller reigned supreme for creating razor-sharp cheekbones and a glow-galvanising boost in circulation... Now meet the ice facials that have stolen its crown
All products featured on Vogue are independently selected by our editors. However, when you buy something through our retail links, we may earn an affiliate commission.
Quite apart from feeling deliciously refreshing on the skin, the old ice cube trick immediately tightens the skin, leaving pores taut as a drum.
It's a hack that has been embraced by everyone from Victoria Beckham and Kate Moss to Irina Shayk, who regularly plunge their faces into icy water, and it seems TikTok and the world of DIY beauty has taken note.
Ice facials, also dubbed 'skin icing', are flooding social media as celebrities and influencers get to grips with rolling slippery ice cubes or facial tools, fresh from the freezer, over their skin. Aside from being compulsive viewing, this at-home version of professional cryotherapy constricts blood vessels, creates an uptick in circulation and drains away the excess fluid that can cause puffiness around the jawline and eyes. Throw in an outdoorsy glow and the fact that chilly temperatures take the heat out of an unwelcome spot, and ice facials become an even more appealing prospect.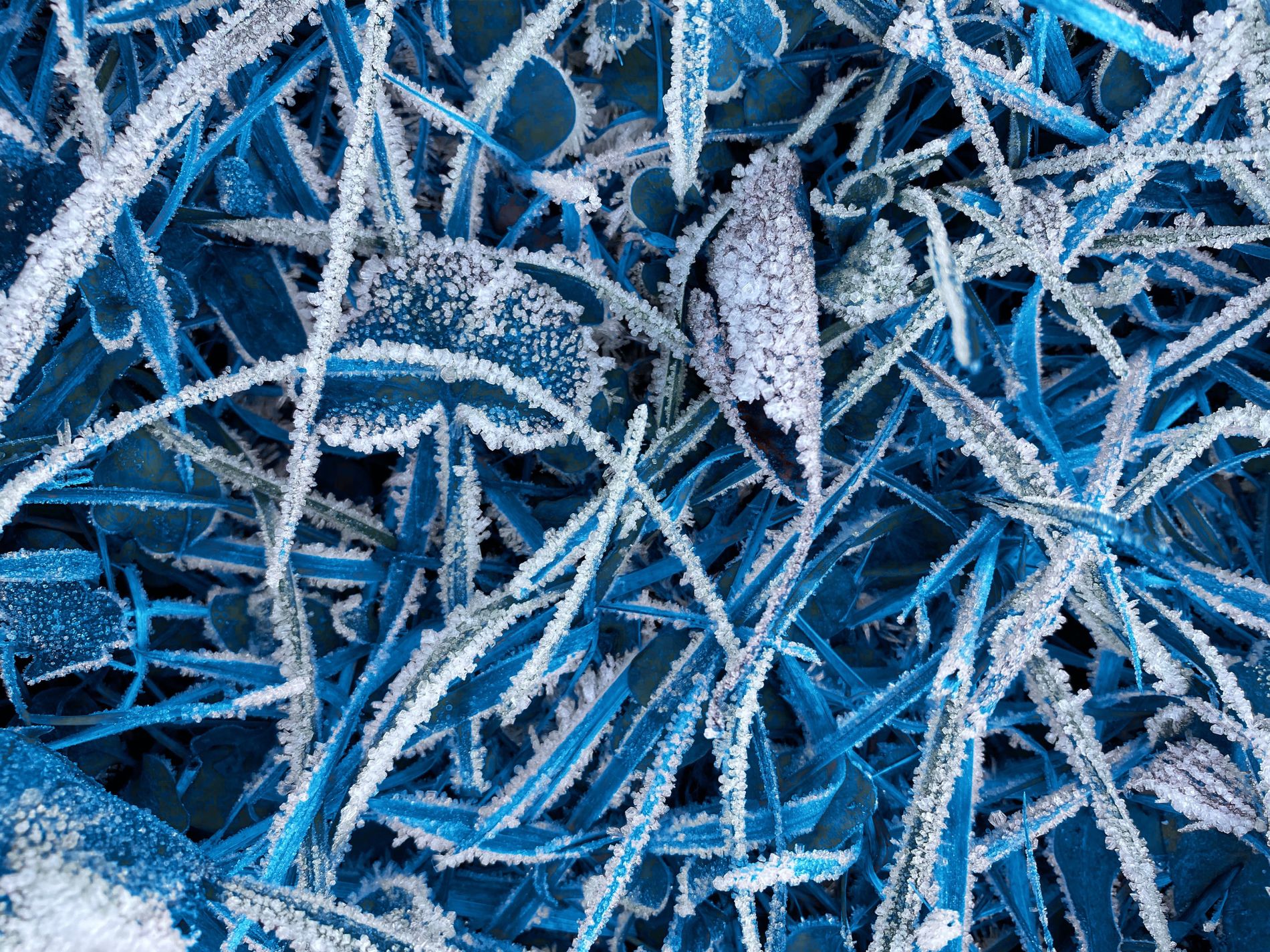 While spoons kept in the freezer will give you a similar 'ice-lift' effect, if you prefer a more elevated experience look no further than ice globes – tools that resemble a pair of mini maracas or the type of chic soup spoons you get in an upmarket Japanese restaurant. Most like Fraicheur's cult Paris Ice Globes are glass with anti-freeze suspended within the spherical head; others are made of freeze-retaining stainless steel, which you place in the freezer 15 to 30 minutes before use.
Facialist Angela Caglia, whose clientele includes our cover star Helena Christensen, incorporates a pair of cold 18K gold-plated wands as the final step in her bespoke facials. "The best technique is to apply serum, moisturiser or oil first, and then lightly glide the wands upwards and outwards on your face," she says. "You can also sweep in a downwards motion behind your ears. This drains any excess fluid to your lymph nodes and alleviates puffiness around the eyes."
Cryotherapy face masks also offer immediate relief. The Foreo UFO uses hot and cold sonic waves to stimulate skin cells; Charlotte Tilbury's Cryo-Recovery Mask comes complete with cooling gel bead pockets, while the cold rubber of Dr Jart+'s Cryo Rubber Mask with Moisturising Hyaluronic Acid essentially 'sets' on the face, sealing in hydration and taking down redness. Pretty cool, no?