In anticipating of next week's Haute Couture week in Paris, Vogue Scandinavia's editor-in-chief, Martina Bonnier, sets the mood with a retrospective look at 5 remarkable looks from last season that left an indelible mark on the industry
The realm of Haute Couture, with its unparalleled artistry and boundless imagination, is where fashion transcends mere clothing and transforms into wearable art. Each season, the world's most esteemed designers converge in couture's home of Paris to unveil their latest masterpieces, pushing the boundaries of creativity and reinventing the very essence of luxury.
Vogue Scandinavia's editor-in-chief Martina Bonnier has spent years at the forefront (and on the front row) of the fashion industry. As we eagerly await the unveiling of the upcoming season's Haute Couture creations, she sheds light on the highlights from the past. From extravagant gowns that seemingly defy gravity to meticulously handcrafted embellishments – Bonnier recounts the most significant and breathtaking creations that stole the stage.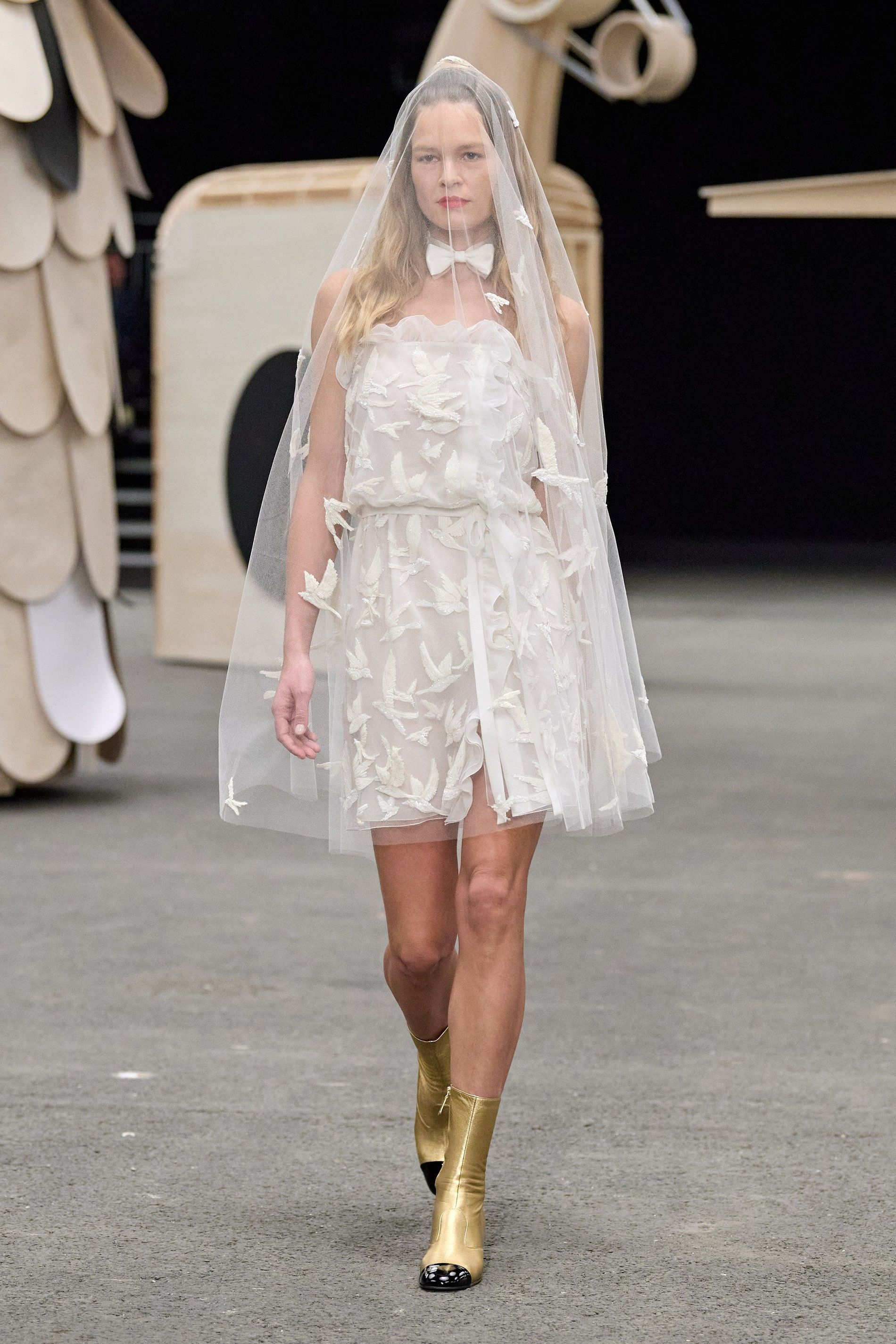 Chanel's bow tie bride
"It was quite the unusual scenery at Chanel, with gigantic wood sculptures – animalistic set pieces – rolling onto the runway. At the time, my thoughts immediately went to exquisite ringmasters at a circus full of fantastical beasts. Alongside the top hat, the bow tie had a great moment as the main accessory throughout the show. In fact, the finale saw a gigantic elephant roll onto the runway, with Chanel's muse model Anna Ewers emerging from its belly in a short, charming wedding dress topped by a white bow tie: it was a surprise and an unforgettable couture moment."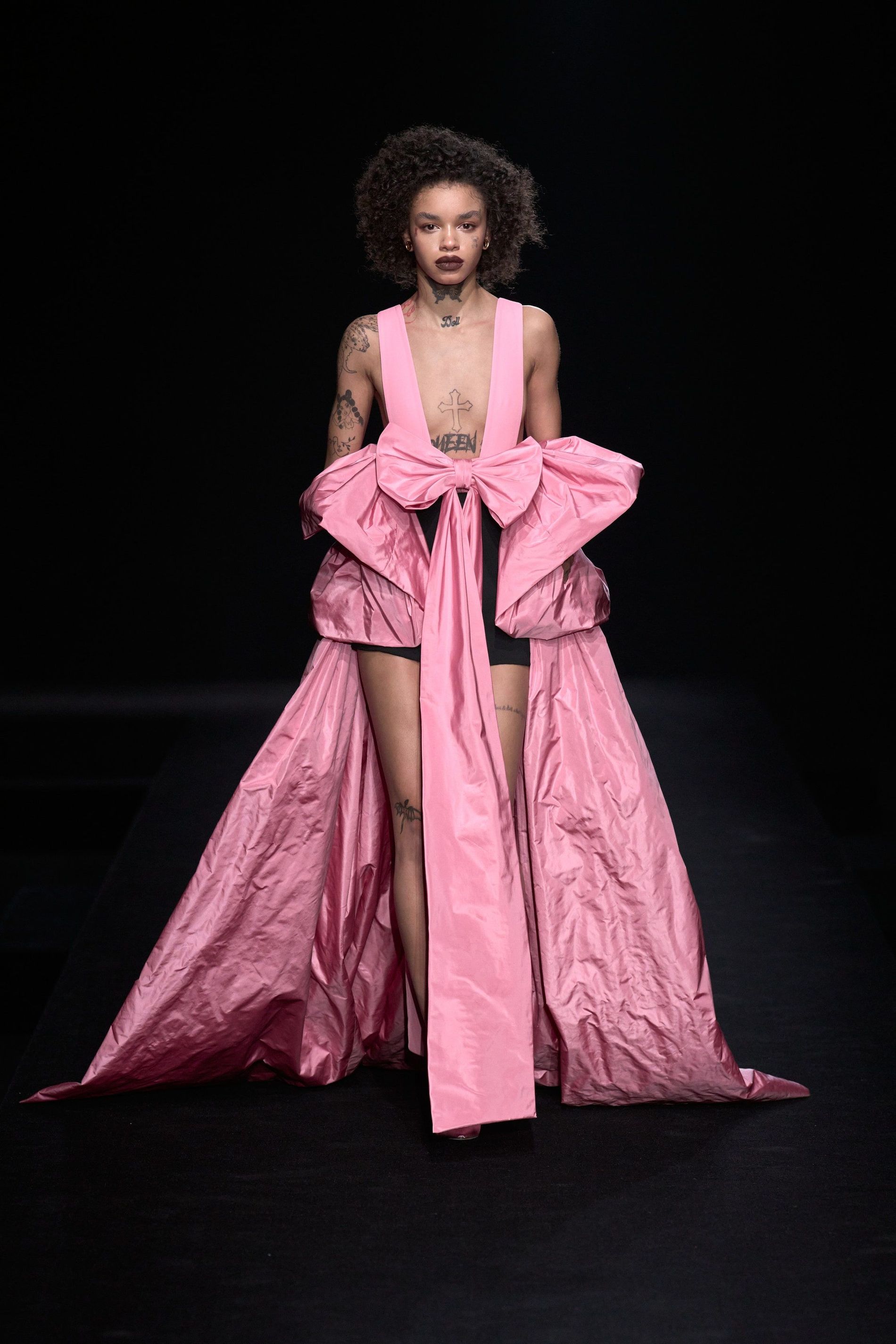 Valentino's Barbie gown
"Big, bold bows made a major impact at Valentino's couture show. But instead of going the safe route, creative director Pier Paolo Picciolli spun into a world of '80s club kids rendering these satin frocks in a refreshed 2023 light. It's impossible to not fall in love with this pink masterpiece, a large satin bow bang in the middle. It is a Barbie-core moment elevated by the greatest of craftsmanship."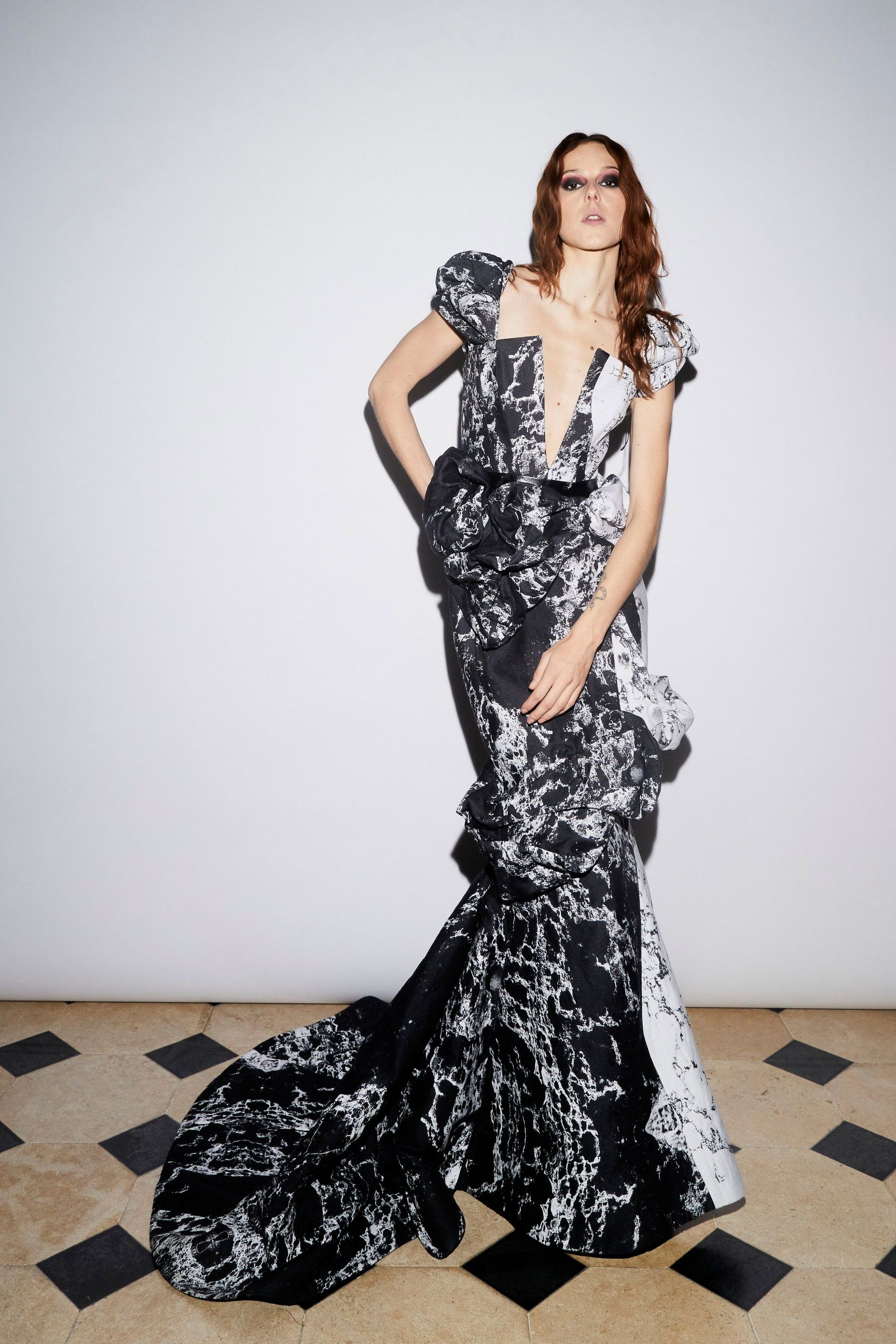 Ronald van der Kemp's deadstock couture
"As editor in chief of Vogue Scandinavia, with sustainability at its core, I have a mission to help make the fashion world more circular. I admire Ronald van der Kemp's important work with this for the haute couture industry. His way of remaking and upcycling, transforming dead stock and trash bins into marvellous couture gowns, should be an inspiration to everyone in the industry."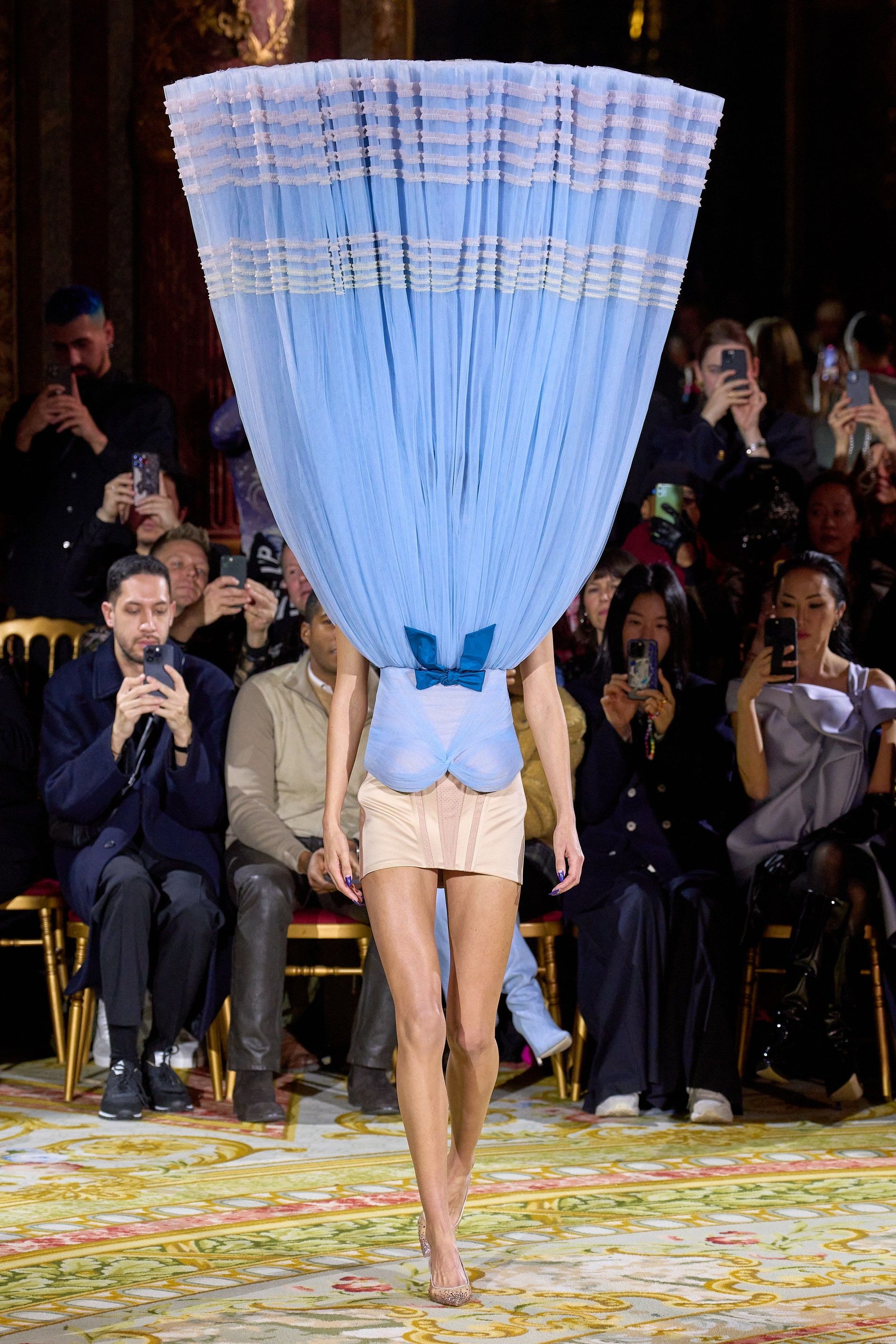 Viktor and Rolf's paper doll dresses
"You must have lived under a rock with no telephone if you've yet to see Viktor and Rolf's iconic spring 2023 Haute Couture collection. Some of these spectacular gowns, like this upside-down evening dress, will definitely end up in a museum for people to admire to the end of time. It is Instagram friendly - yes, of course – but social media is how you make a collection a roaring success today."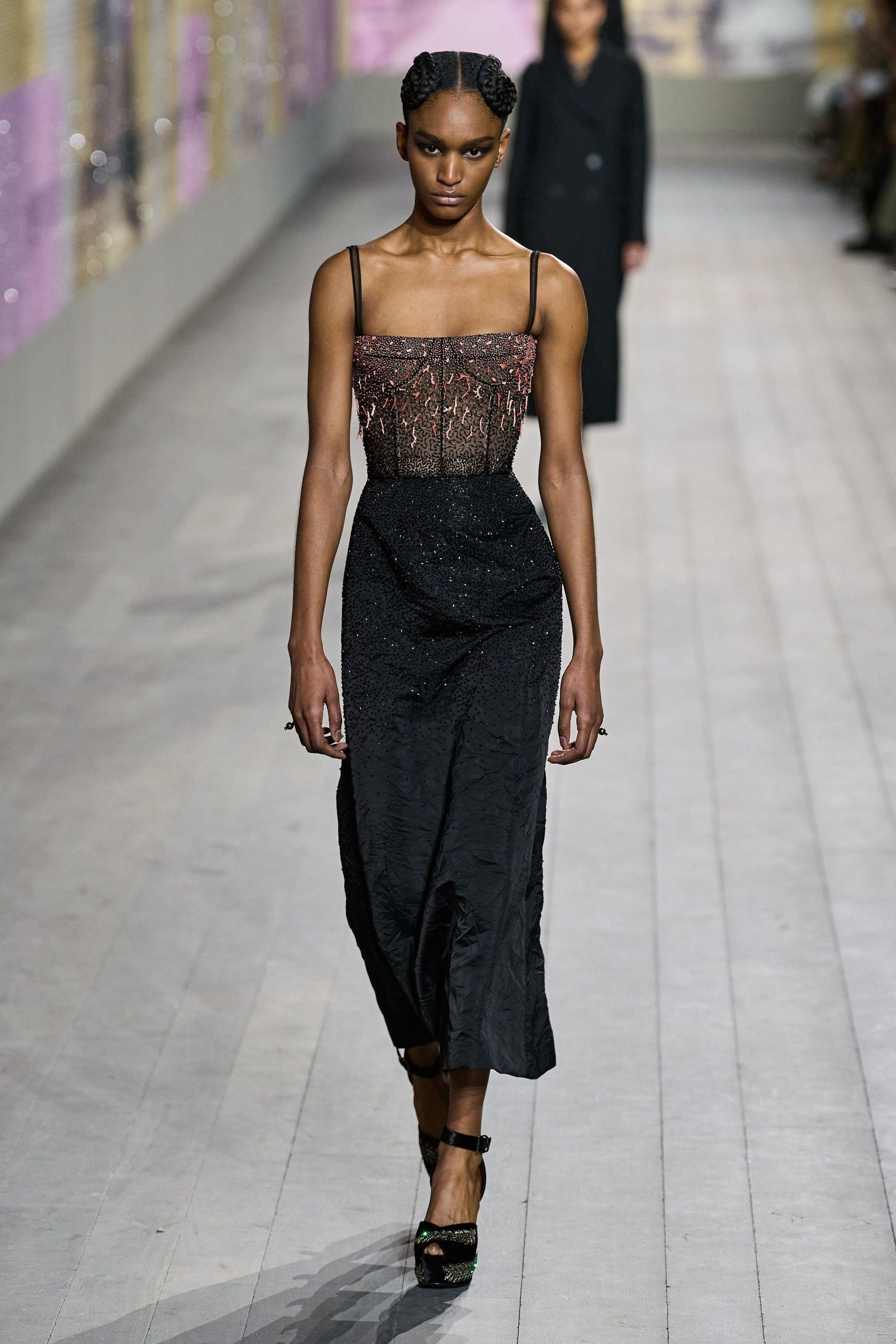 Dior's jazz age embroideries
"The star of the jazz age Josephine Baker was Maria Grazia Chiuri's inspiration for this collection. But not the famous showgirl pictures of the artist in a banana skirt, but rather a toned-down reference to the era and Baker as an empowered (and empowering) woman. The clean silhouettes with intricate pearl embroidery felt more like a new modern, sophisticated take on the style than something irrevocably nostalgic."