Vogue Scandinavia has a sneak peek of Grand Hôtel's new concept restaurant, Grand Soleil, ahead of its much-anticipated opening
"It will open, one way or another," says Karl Persson, food and beverage manager of Stockholm's luxurious Grand Hôtel as he gives me a tour of the hotel's new concept restaurant, Grand Soleil.
"It's going to be fine," agrees Sanna Nathanson, the mastermind behind the design concept.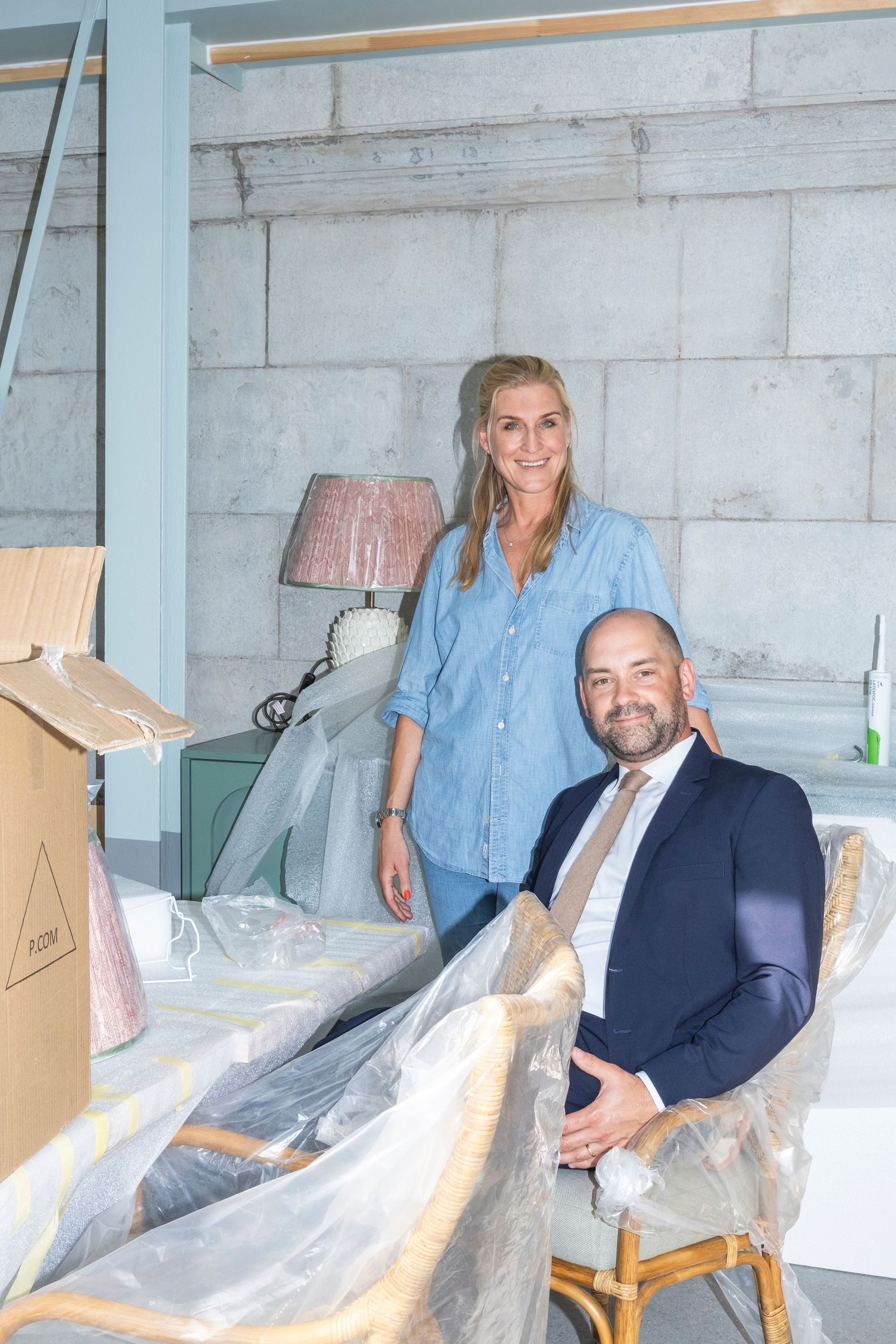 Sanna Nathanson, the concept's designer, and Karl Persson, Grand Hôtel's food and beverage manager . Photo: Kristian Bengtsson
The duo breeze past plastic-covered raffia chairs, step over cords and wires, and dodge ladders and forklifts as they paint a vivid picture of how the space will look when it opens in just five days, on June 26th. "It will be the sunniest place in Stockholm," says Persson, pointing to the wall of windows facing the sea, a direct view to the Royal Palace across the water. The façade was built out from the existing building, its old stone walls visible when sitting on the veranda. Though they've got a way to go in the next couple of days, it's easy to image the space bustling with well-dressed locals and visiting jet-setters, sipping on champagne and Aperol spritz, a breeze drifting through the open windows.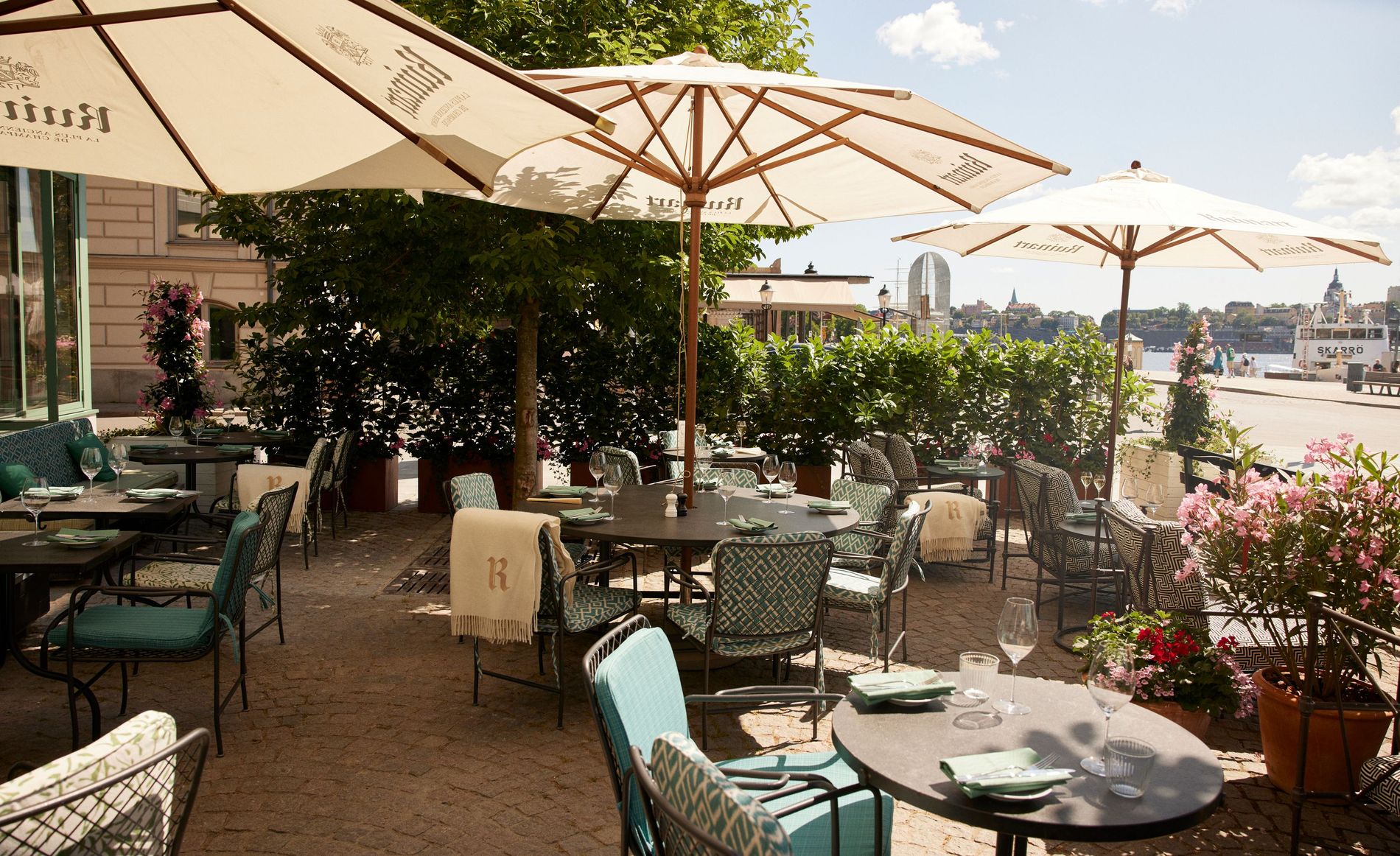 Inspired by the French and Italian riviera, Grand Soleil promises to be the sort of place one sits for hours on end. The summer menu offers an Instagram-friendly shellfish plateau (the large iteration is only available on the expansive patio), caviar and butter-fried toast and fresh summer salads (come winter, they'll close the windows, turn on the fire and offer pastas and mussels). Rendered in pistachio green with pink accents – striped banquets offering a playful touch – it really does radiate an instant vacation.
It's a fitting addition to Grand's restaurant repertoire, which already includes classic Swedish dining by way of the Veranda and an upscale classic cocktail car. Soleil promises to be the hotel's rowdier (yet still refined) dining offering. One that's a bit more relaxed, a bit more focused on easy breezy enjoyment.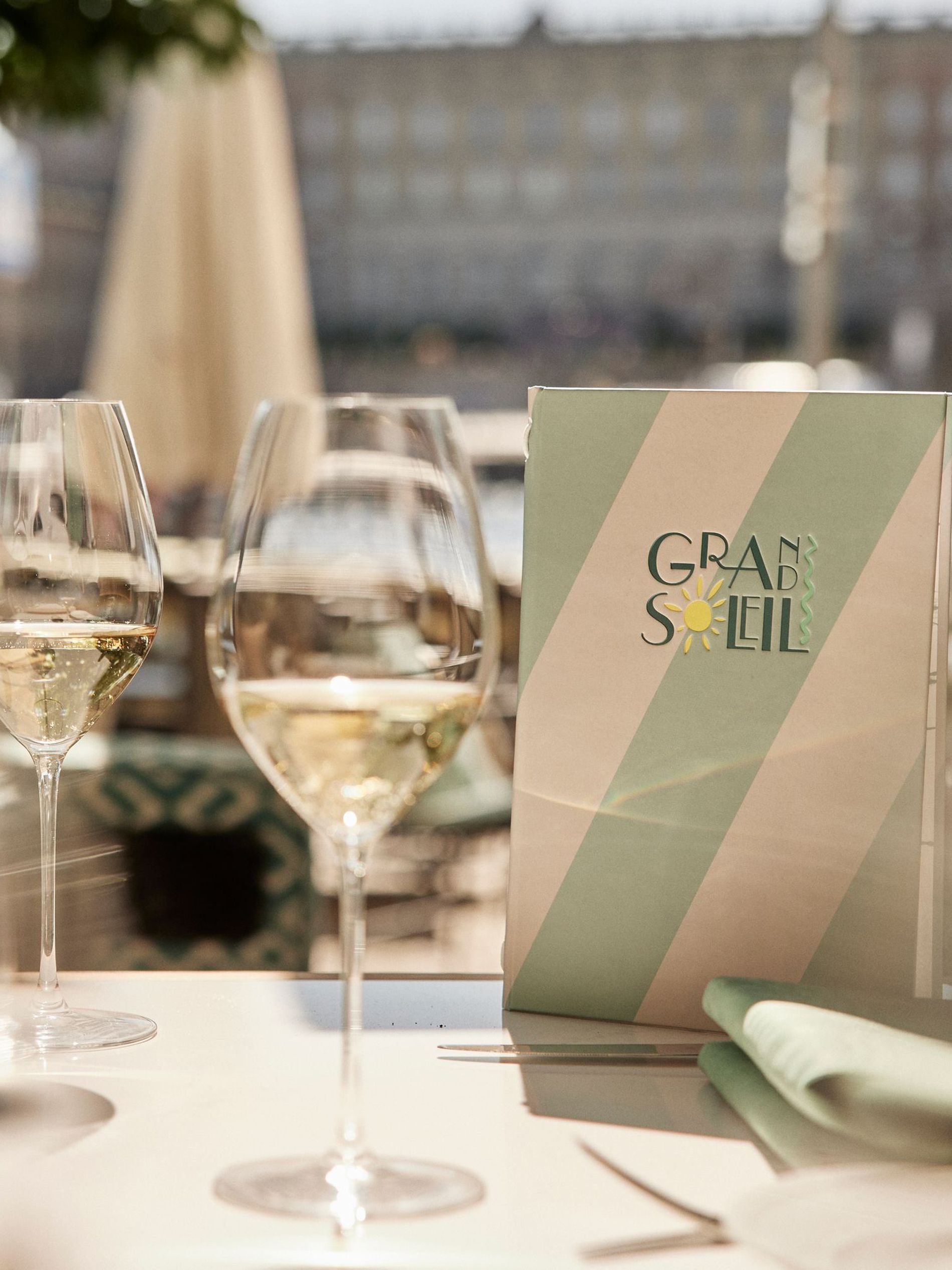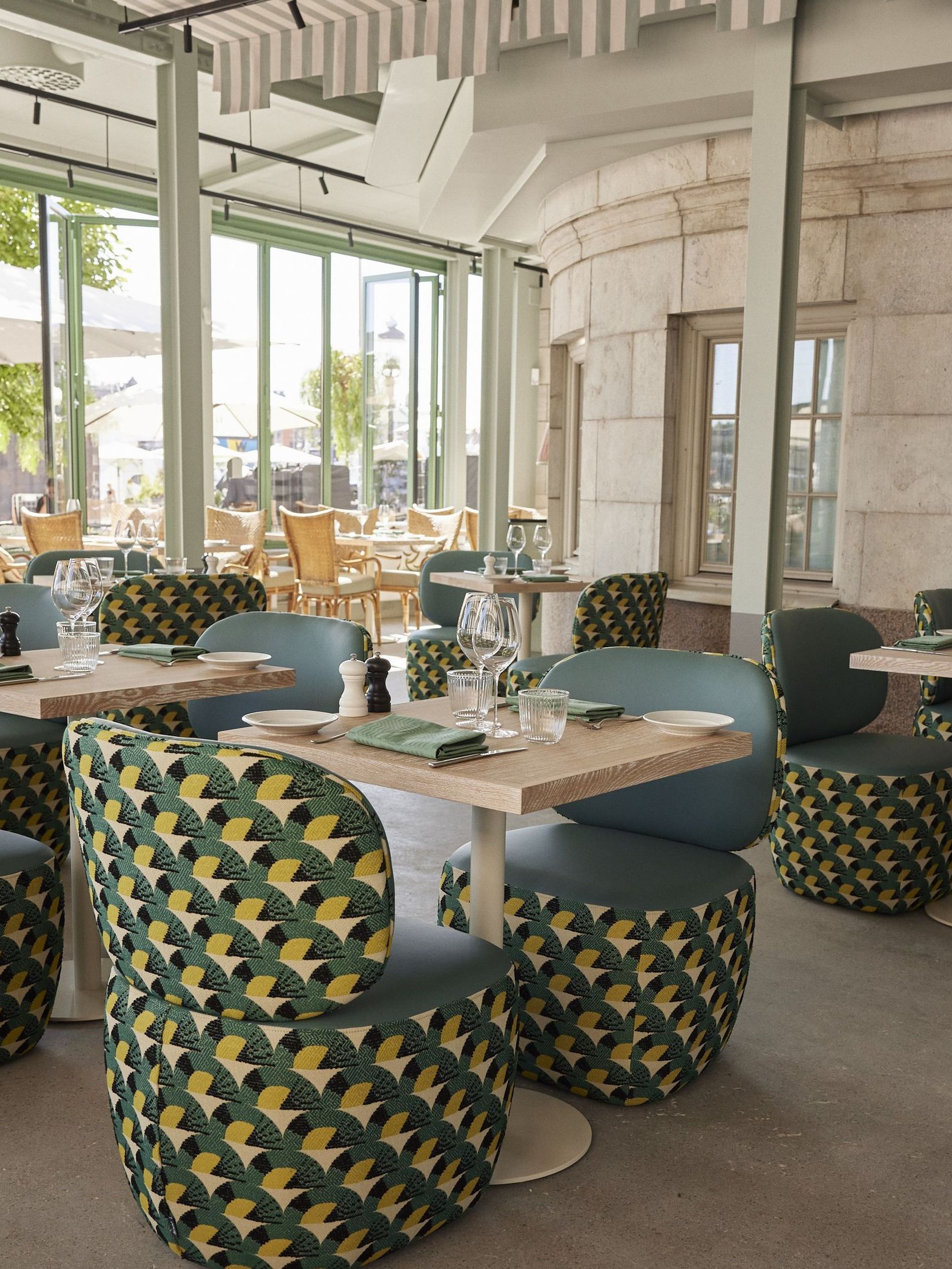 We head outside to drink some strawberry lemonade. Persson wasn't kidding about the sun – it's nearly time for an after-work and sun rays are beaming down on the patio. "You can sit here until 10 in the evening and it's still warm," says Nathanson, noting that the restaurant will be open every day from 11.30am to 10.00pm. On Saturdays, they are looking to introduce a beach club vibe, with lively music from DJs drifting through the open space.
Though the new concept will surely appeal to hotel guests, they are expecting a local crowd as well. "We want it to be a place for everyone," says Persson. "Old and young."