A new trio of restaurants will be the hottest spots to frequent this summer. Here's the lowdown
Stockholm springs to life in summer, and with this annual reanimation comes, inevitably, new places to eat and drink. This season, the hottest spots to spend your extended daylight hours are on Södermalm. There, on the city's hippest island, three restaurants have emerged to suit all tastes (both in terms of vibe and in terms of actual food). While each has a distinct flavour, they all have one thing in common: great views and the great outdoors.
Below, discover Södermalm's three brand-spanking-new outdoor dining destinations to spend your summer days and nights.
Freyja
"Everyone is talking about Freyja," a friend said to me recently. It's easy to see why. Pass through a nondescript door on an unsexy stretch of Hornsgatan and up the elevator to the penthouse and you're met with a very sexy space. Namely, 1100 square metres marked by gorgeous views and expansive patios. What more would one expect from Stureplansgruppen's (Chez Jolie, Spesso, Ekstedt) first foray into Söder?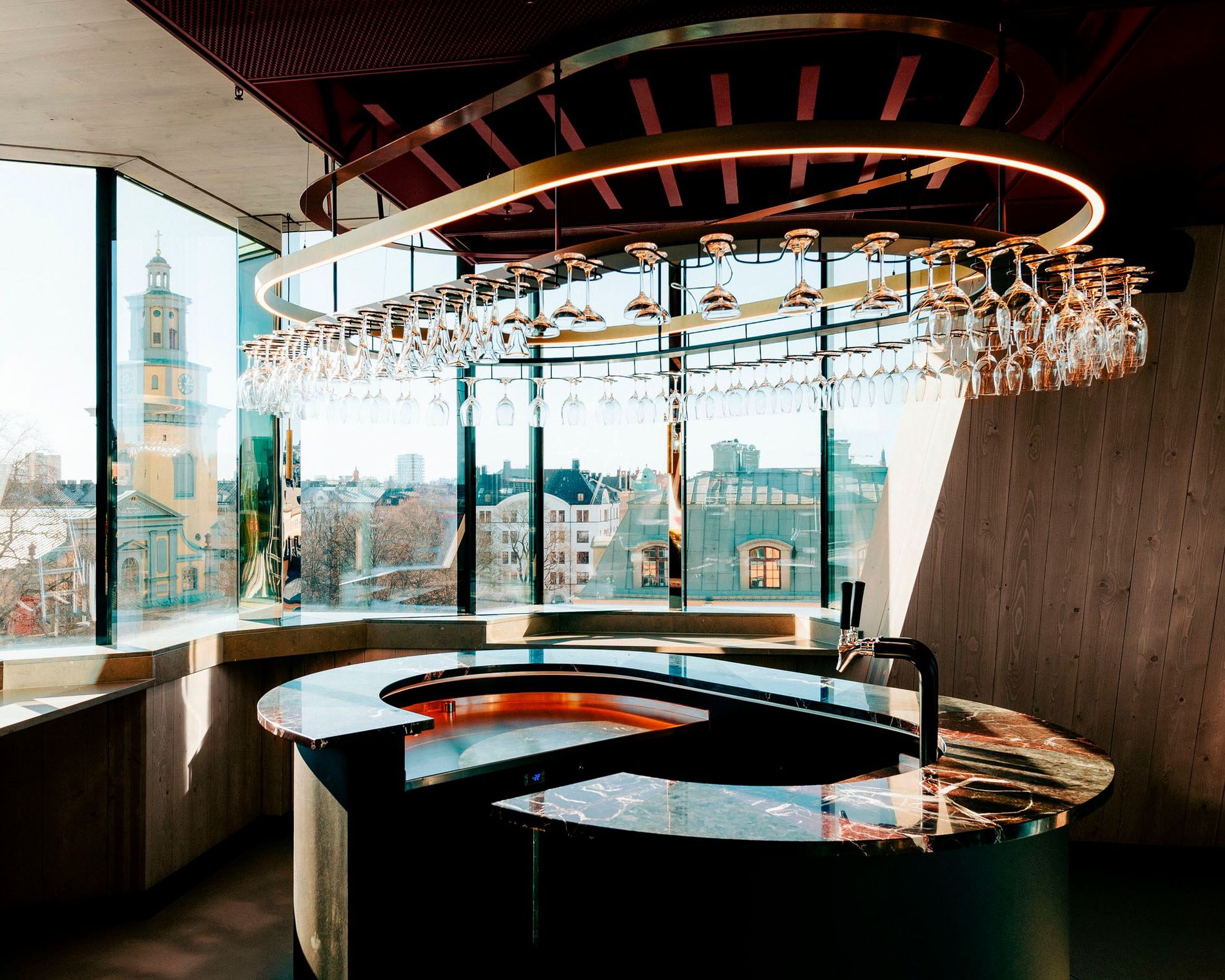 Designed by famed architect Gert Wingårdh, the dining room is all wood and burgundy, sparsely decorated with a well-curated artworks (a twisted glass structure by Fredrik Nielsen flanks my cozy booth when I stop in for a recent lunch). The crowd (and it's been positively rammed since it opened just weeks ago) is a fashionable mashup of Södermalm and Stureplan – business suits, thrift store aficionados and everything in between.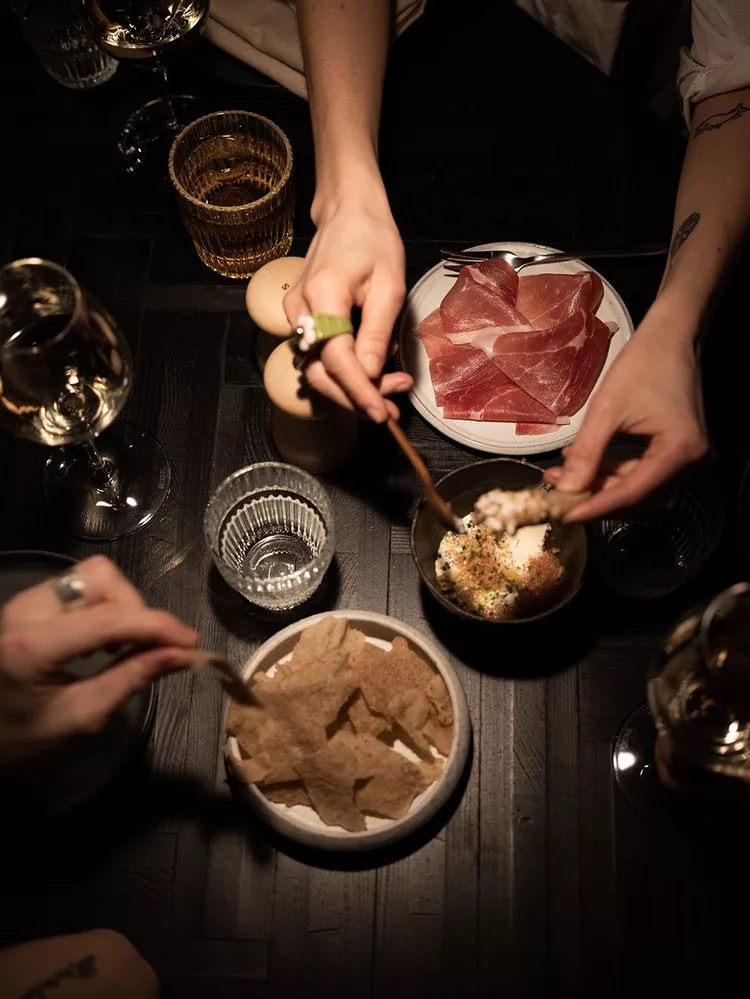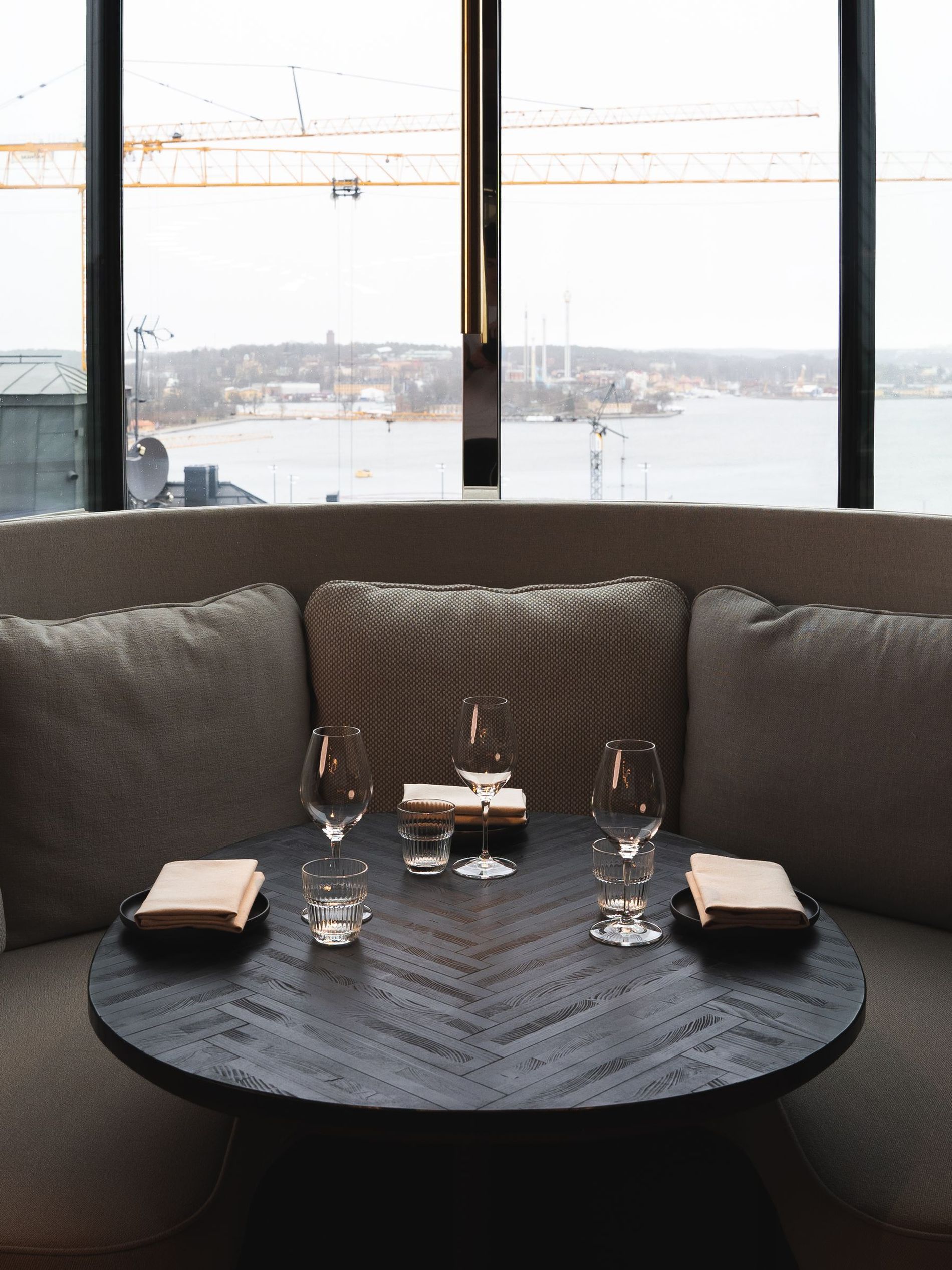 As for the food, chef Emma Shields serves up the sort of unfussy menu you can return to again and again. A diced flounder starter, served with a rich potato butter sauce, for instance, or a baked asparagus with hollandaise, met with a satisfying herb chicken or sirloin steak for the main event. There are plenty of veggie-heavy options, too, so no one leaves hungry. Or just sit on the patio, enjoy the stacked roster of beloved local DJs and munch on homemade potato chips topped with sour cream and roe and drink one too many cocktails.
Måsen
Fans of A Bowl and Plates (which, let's face it, is just about every creative living or working within walking distance of Mariatorget) will be thrilled to discover couple Rima Ismail and Samir Kersh's latest cool and casual establishment, Måsen (seagull – a fitting name for the seaside eatery. The name is actually an ode to Kersh's grandfather, Mohsen). A charcoal grill, a handful of tables, a stocked bar (with plenty of natural wines) and a view of the water: the laid-back vibe (and prices to match) is what's going to make this mediterranean meze joint a summertime go-to.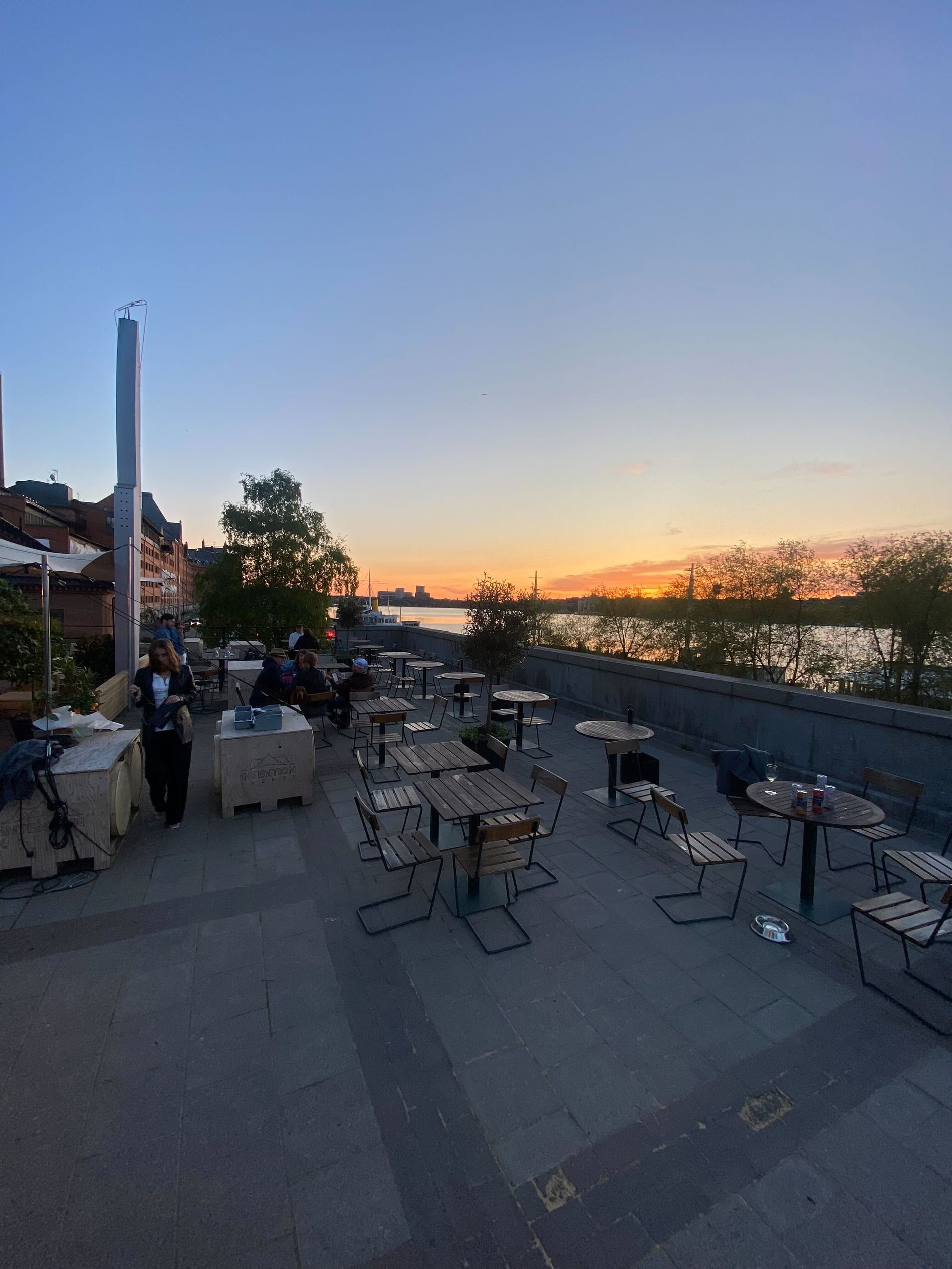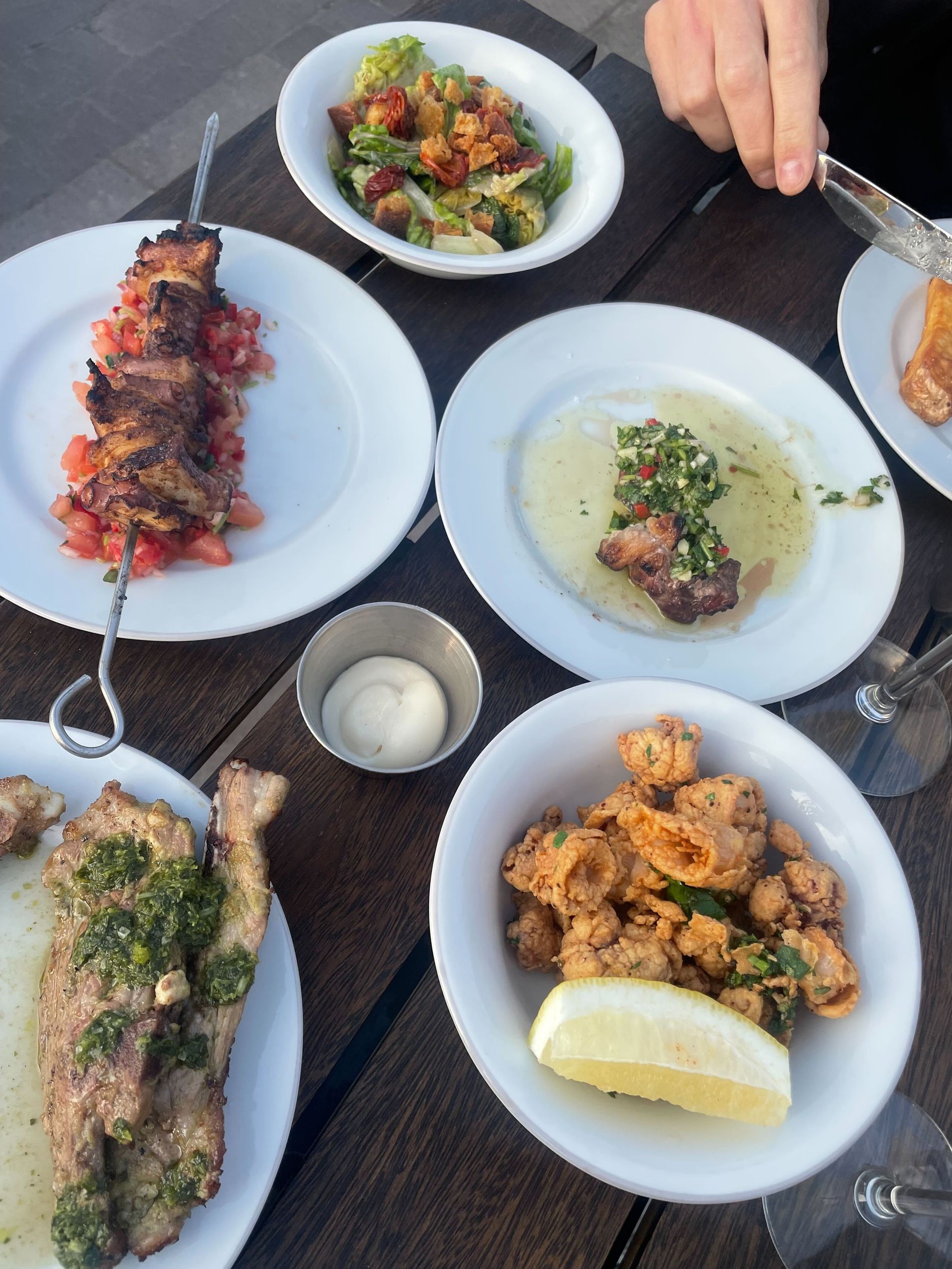 Here they're serving up the sort of food that's meant to be served in a "grab a bite of everything" spread: corn off the grill, fried calamari and aubergine to start, octopus skewers and lamb with chimichurri. Don't miss the whole fish for a moment that's as delicious as it is Instagram-friendly. Ideal for big parties and open late on weekends (and soon, Saturday brunch) – great news since it's the sort of place you don't want to leave.
Vingården
We had high hopes after catching a first glimpse at the Gustaf Westman-designed wine and pizza bar at beloved summertime club Trädgården, but now that it's open we can confirm that it's an ideal summer hang.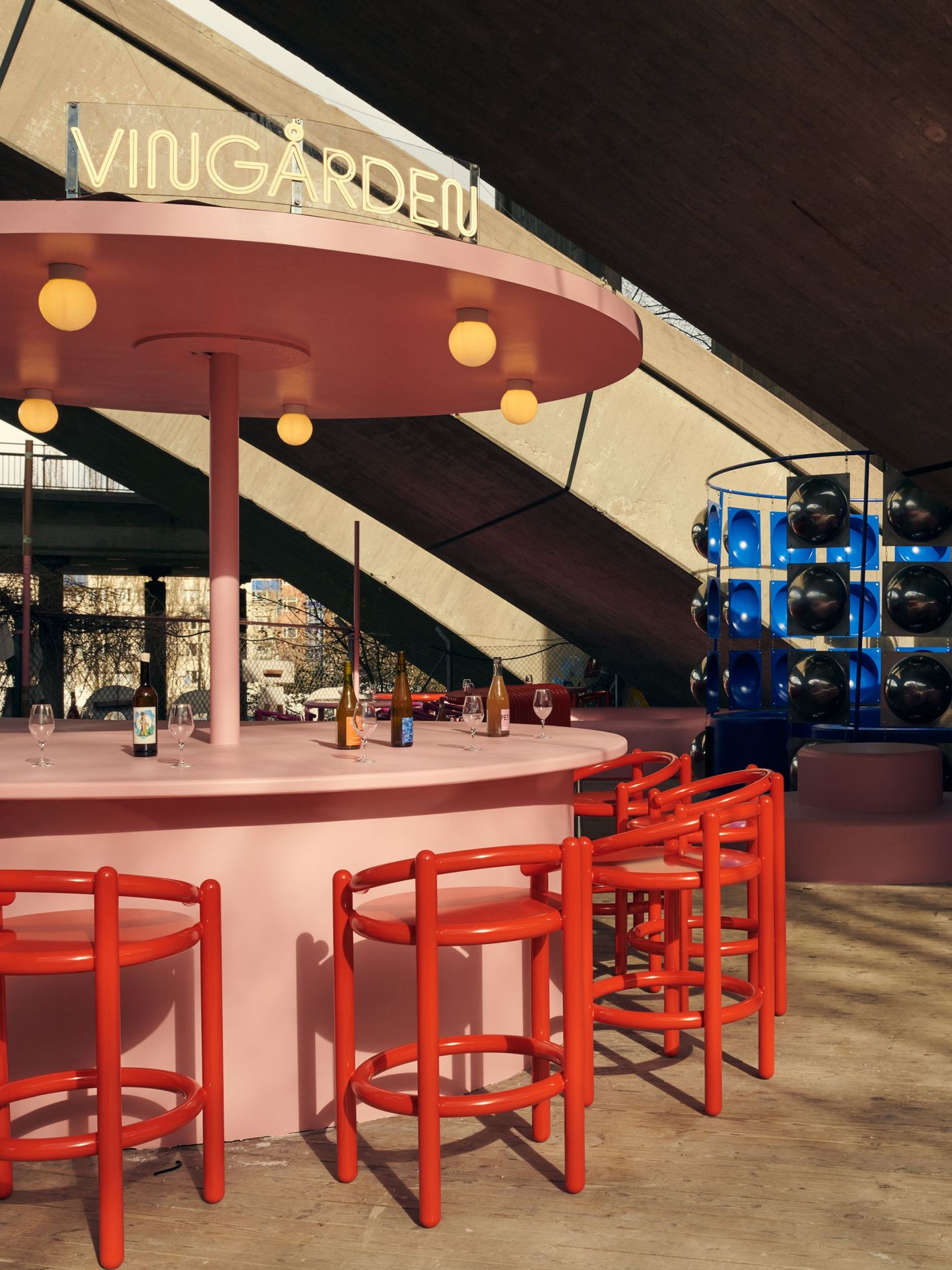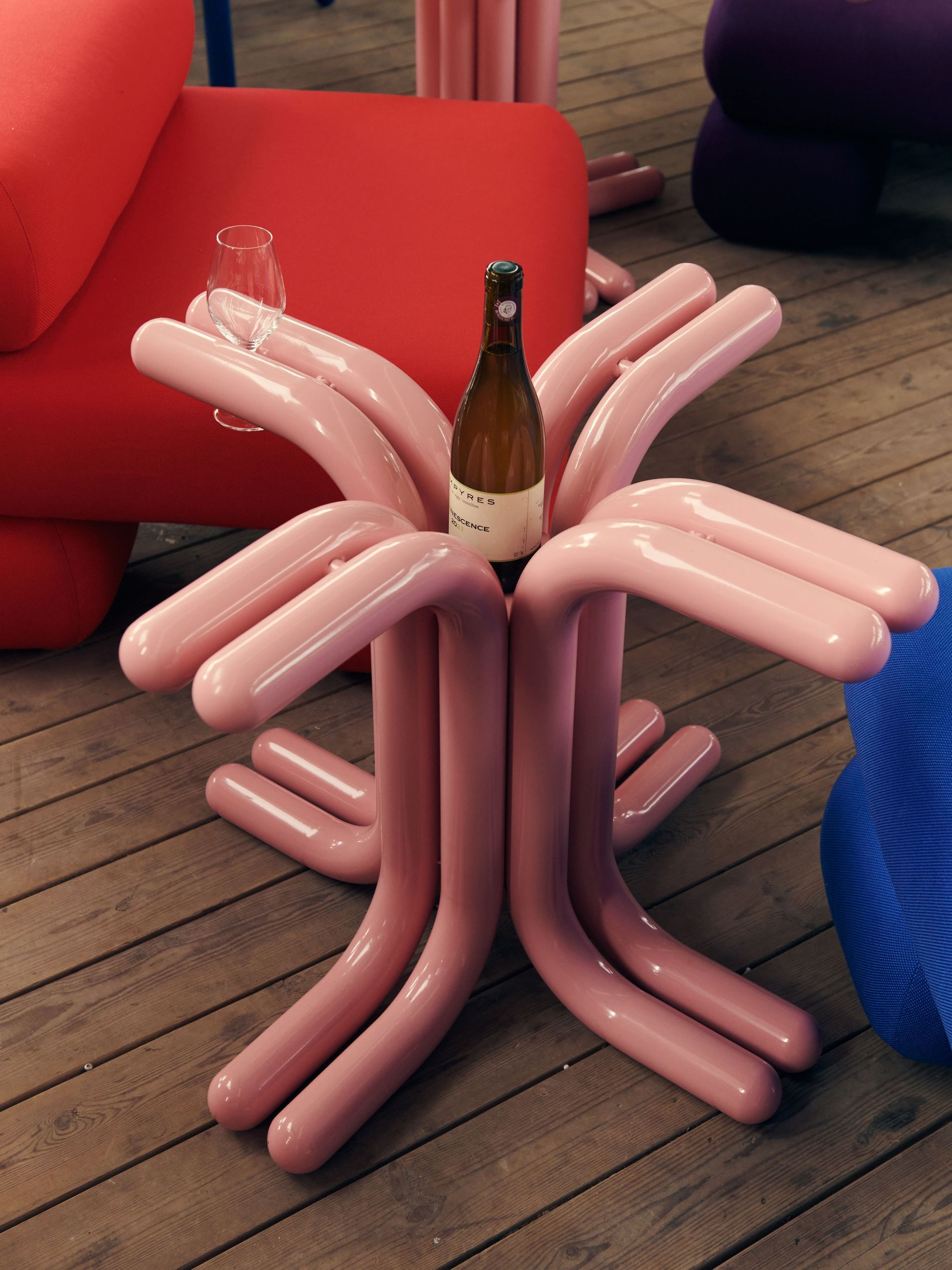 The spot that has been dominating your Instagram for a couple of weeks now, Vingården offers exactly what it promises: a great selection of natural wine, solid pizza (the gourmet, wood-fired kind), super charming candy-coloured furnishings and a "mature party" crowd, oft wearing cool sunglasses and sneakers. Great for a stand-alone evening of carbs and carafes or a pit stop on the way to an all-nighter at the main stage.