A theatre nerd, an old soul, a former model, a vintage aficionado. Alva Bratt is many things, but in her truest form, she's an actor; one that's blossoming into a full-blown star reminiscent of a bygone era. Amidst the glitz and glamour – including the exquisite precious stones and brilliant-cut diamonds that adorn her – it's honing her craft that excites her most. But the diamonds aren't so bad, either
Who is Alva Bratt? "Right now, she is painting her hallway at home," the 25-year-old Swedish actor responds. "I'm trying to make it blue and red, or maybe purple and yellow. I'm in a colourful phase right now. I like to dress colourfully and be surrounded by colour. I don't like white walls." The comment is made unintentionally comical by the blinding, floor-to-ceiling white of the studio where Bratt sits, swathed in a white robe. Mid-shoot for Vogue Scandinavia, her hair has been gently pinned away from her face, leaving her features – which have that naturally striking, spellbinding quality reminiscent of a young Lauren Bacall or Brooke Shields – in full focus.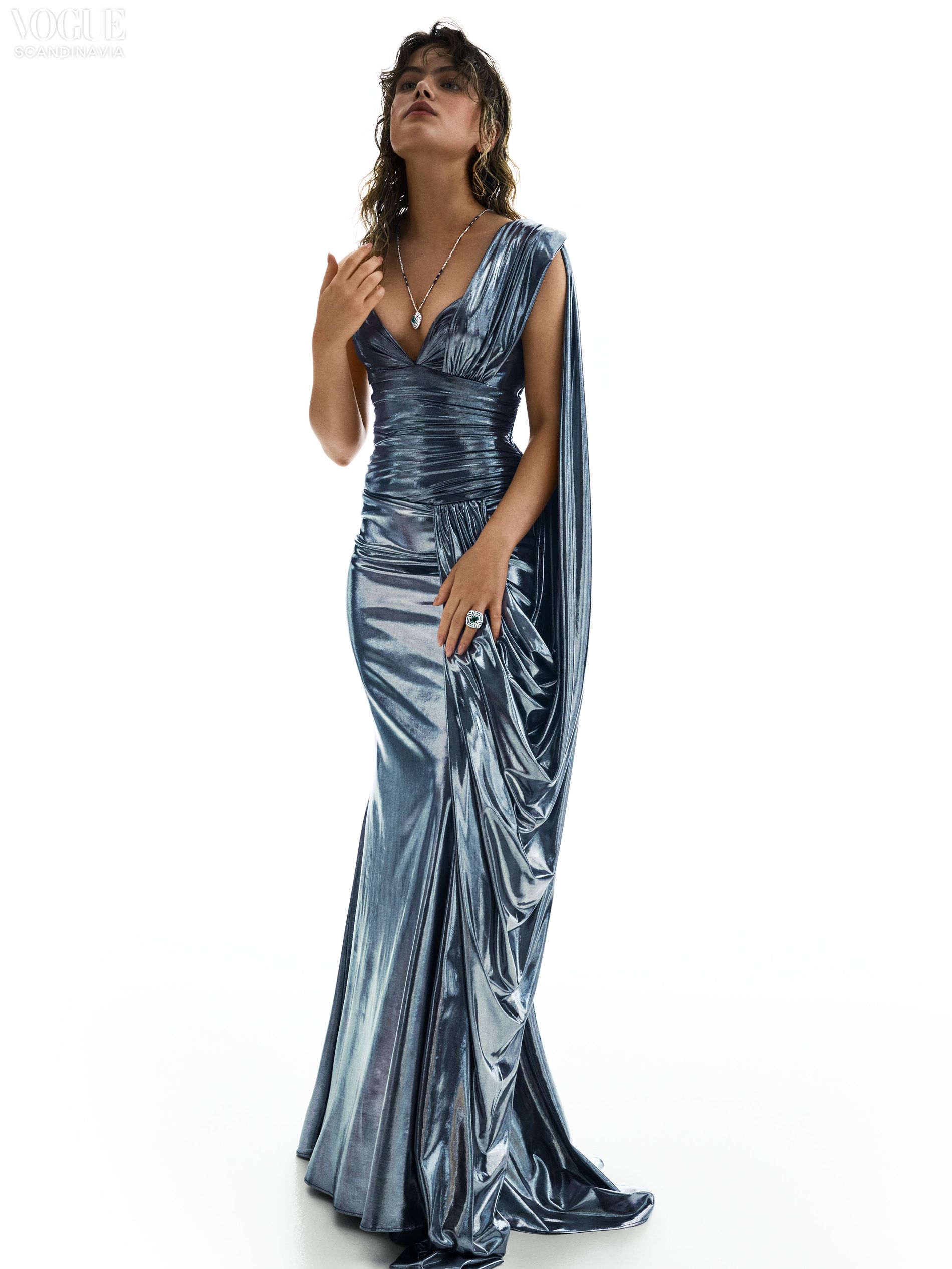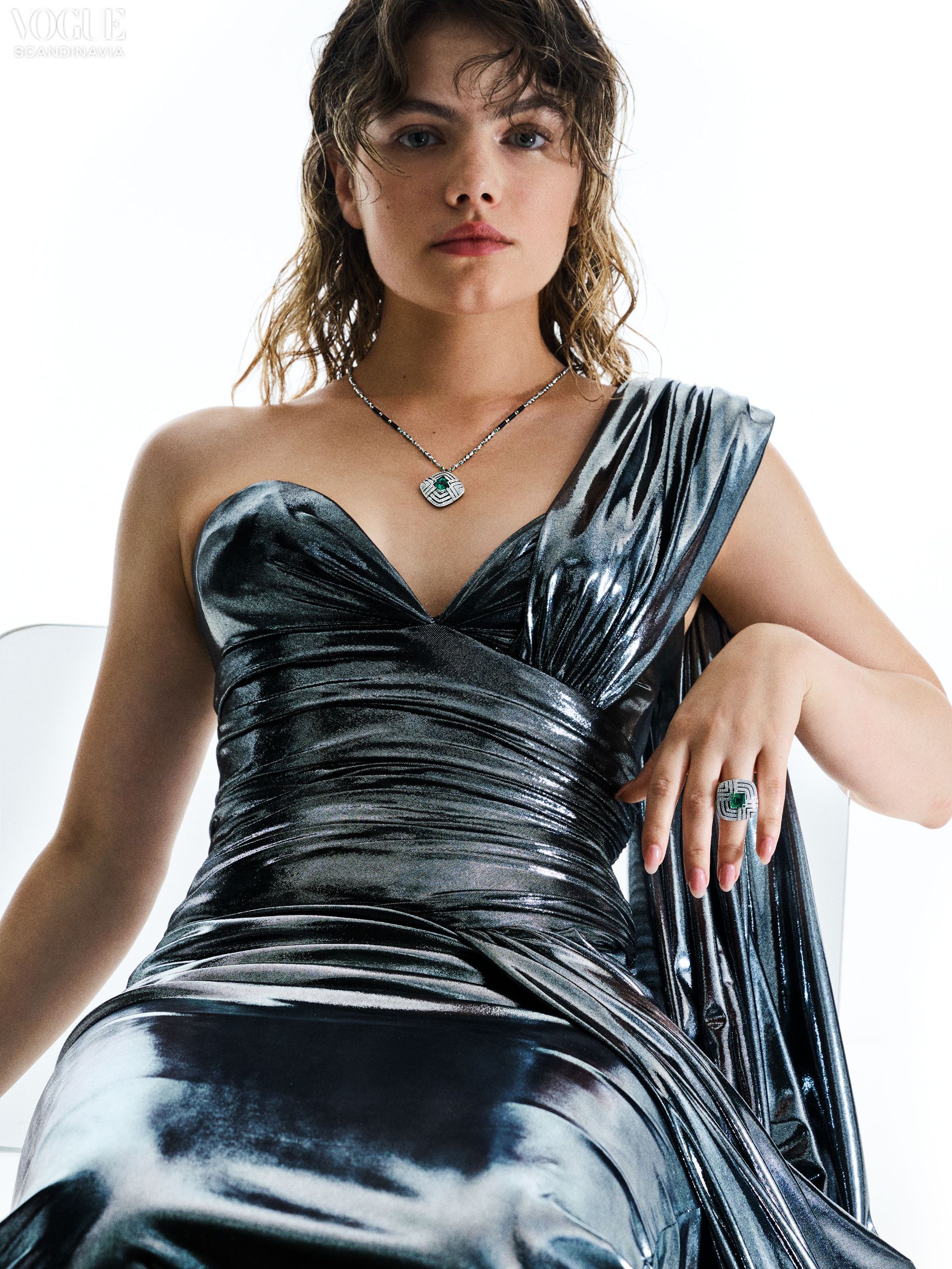 In recent years, Bratt has hurtled to the fore of our screens, her name frequently on the lips of Nordic entertainment industry heavy weights, casting directors, and her growing fanbase. She has appeared in long-running teen drama Eagles, voiced Lena Nyman in the 2021 documentary on the acclaimed late star (who Bratt has admired since a young age), starred in the popular Swedish Christmas calendar series The Crown Prince Who Disappeared and most recently, bewitched the masses as the ringleader of Barracuda Queens' heist-hungry girl gang. The evening before our conversation, Bratt scooped an award at the esteemed NK Galan in her hometown of Stockholm in recognition of her 'future promise'. And yet, she remains wholly unfazed. "Of course I realise it's super big. I'm so honoured and proud and scared. But at the same time, I'm not quite realising what's happening," she says. "It's like I'm walking along and everything is happening around me."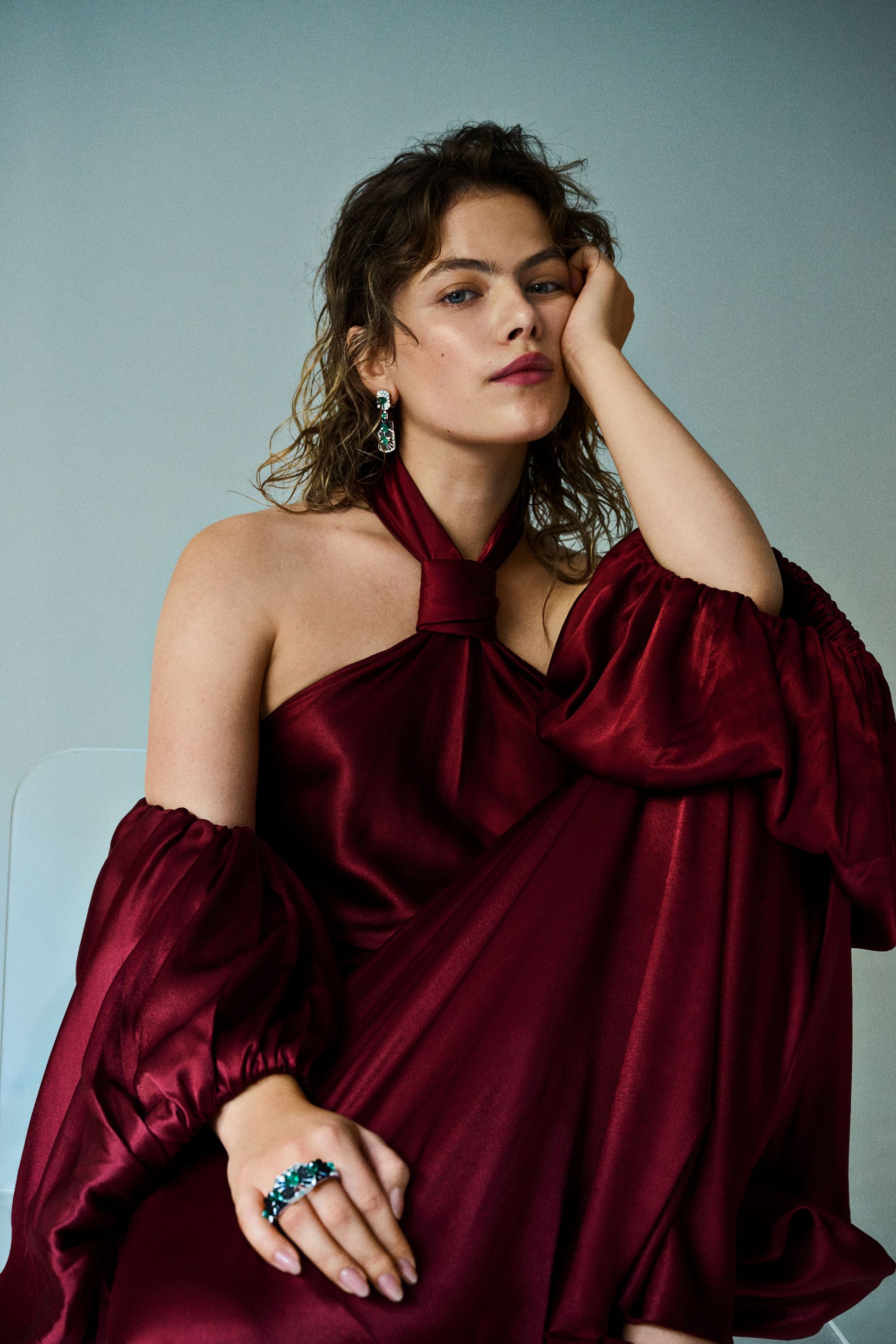 A long-time vintage lover, these days Alva does most of her treasure-hunting online. Satin dress with veil, €1,790, Satin sleeves, €1,450. Both Ann Demeulemeester. 'Percussion' earrings in 18k white gold set with fluted emerald beads, rock crystal, onyx and brilliant-cut diamonds, 'Percussion' ring in 18k white gold set with fluted emerald beads, rock crystal, onyx and brilliant-cut diamonds. Both Cartier. Photo: Hasse Nielsen
For the day's photoshoot, Bratt is leaning into a sense of high-octane Hollywood glamour that is an inherent fit with her own brand of timeless beauty. She dons intricate couture creations by Alexandre Vauthier and Del Core, to name a few, and architectural, high-end pieces by Cartier, encrusted with radiant precious stones – think emeralds, diamonds, sapphires – that catch every light on set. Having worked as a model, it's a state she's used to. I ask if she brings acting to her modelling – if she's playing a character today. "Maybe as a survival mechanism," Bratt says. "I struggle to stand still, so it's more fun to do it that way. But I guess today is about me, about being myself. So it's acting, but it's acting as yourself. Whatever that is."
Though Bratt is passionate about her work, she's still struggling with the title of 'actor'. "I always wanted to be an actor, but now I'm like, 'Am I?'" she says, eyes wide. "It's weird to be here, wearing all this incredible jewellery, with people really respecting you for your art form. They call me an actor, and I'm like 'Oh, OK! I love that'."
I always look at those who have come before, especially the women
Alva Bratt
Bratt's on-screen credentials are growing but it's actually the stage that is hard-wired closest to the heart of the self-proclaimed "theatre nerd". However, that love affair had a rocky start. "I was actually really afraid of theatre when I was a kid," Bratt says. "My mum took me to this theatre show about a little rabbit, a kid's show. Somehow, I still remember the poster from the show. We went there and I was just panicking, I don't know why, but my mum had to take me out." A couple of years later, she returned to the theatre with some family friends and found she loved it – particularly the backstage environment, which she was too young to fully comprehend at the time.
While the young actor is honing her own methodology and techniques ("I'm still so new to this that I'm trying different things all the time"), Bratt looks for that bit of magic by bouncing energies off her costars. The role of Lolla in Barracuda Queens, for instance, took a collective effort for her to embody. "It was so challenging to understand that girl, she was so all over the place... she was so much," Bratt says. "I had to focus on mirroring. Mirroring with the other girls, and mirroring Lolla's mum [played by Swedish-Polish actor Izabella Scorupco]. I figured out after a while that she is her mum's daughter and she's the leader of the pack, but that it was only her friends that mattered to her. That became clearer and clearer every day."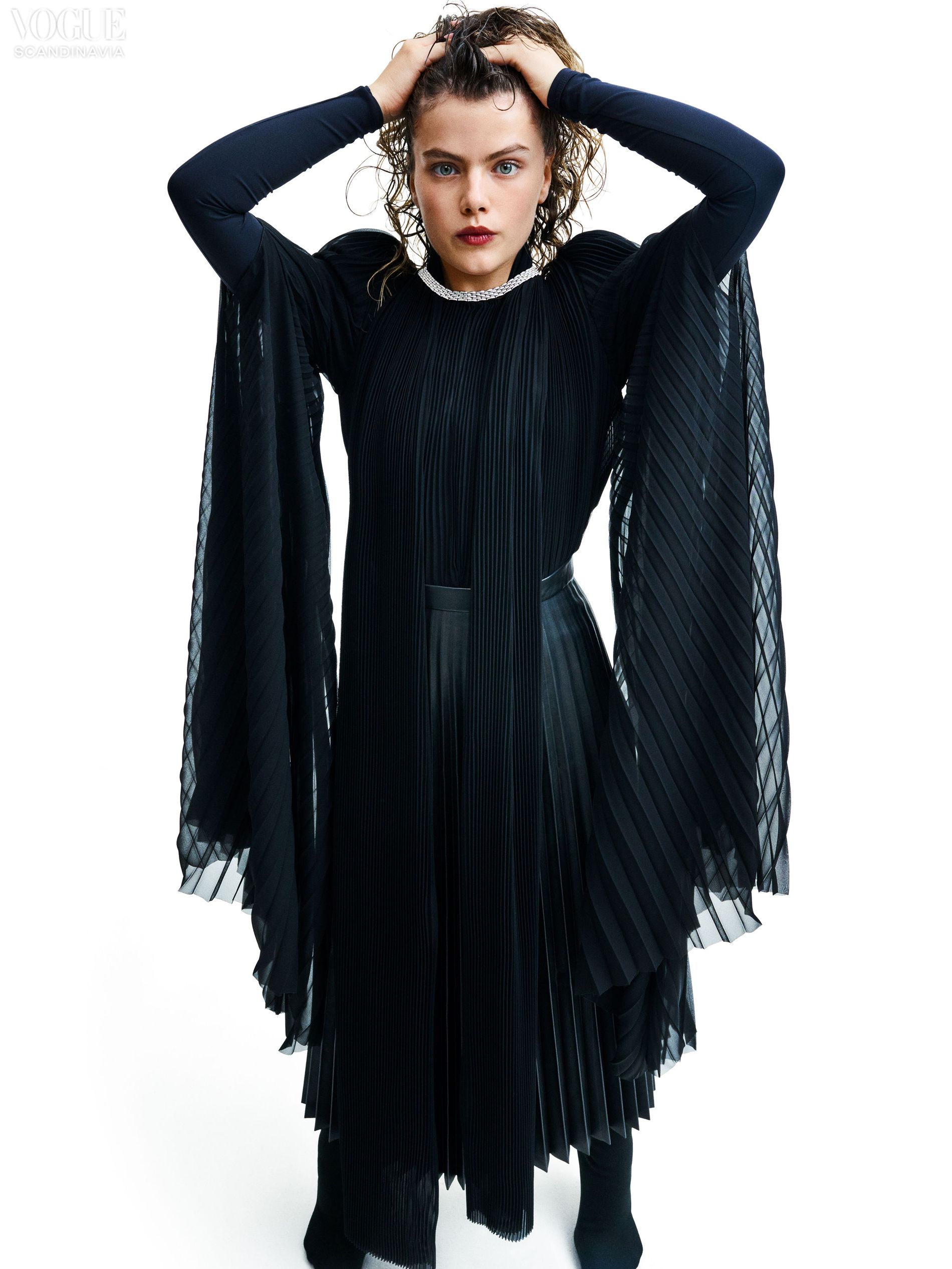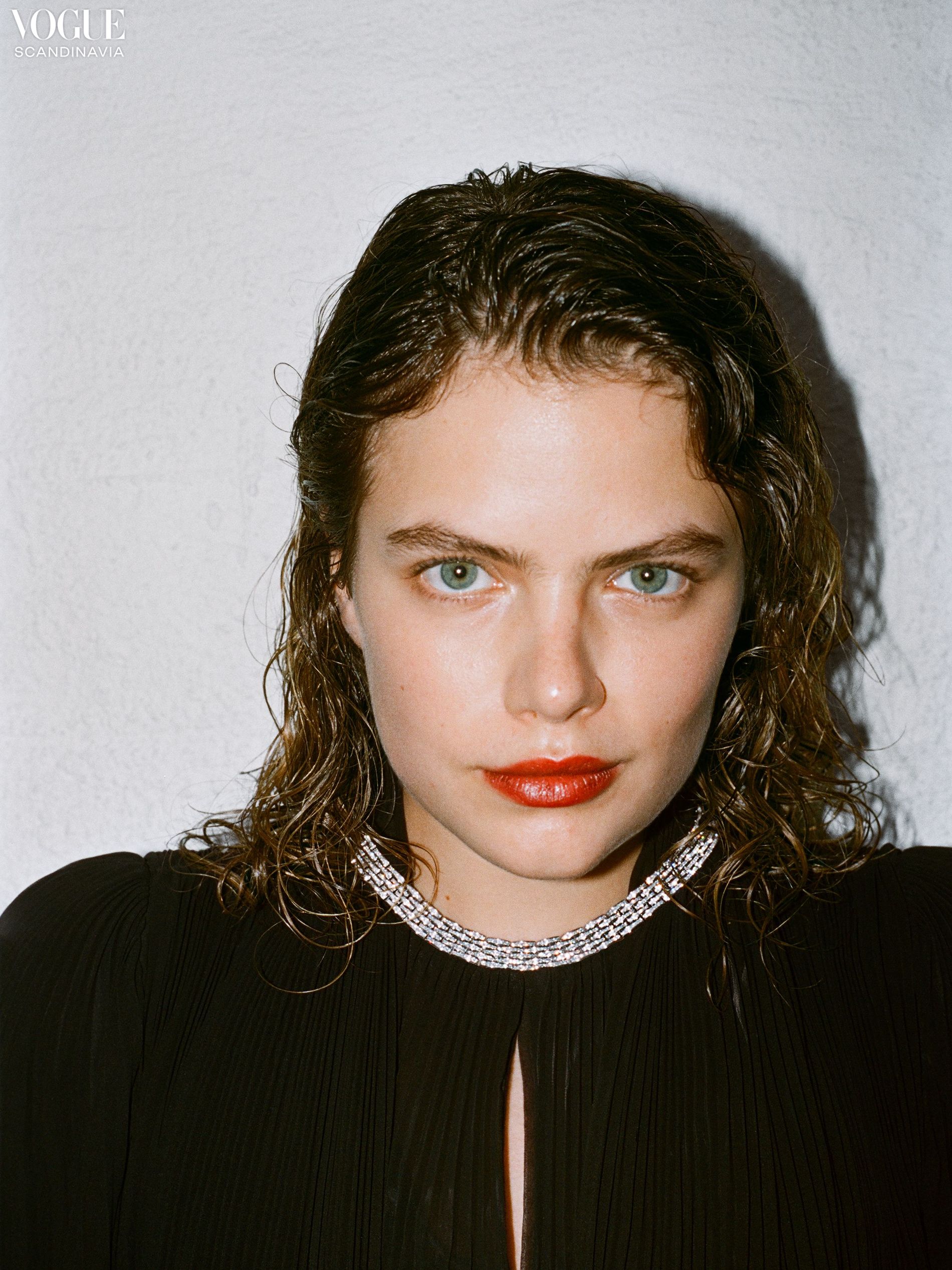 Bratt also finds fuel for her performances beyond her peers on set, diving deep into eclectic and esoteric archives. Throughout her Instagram feed – where some rising acting talents would be simply documenting events, travels and red carpet moments – Bratt shares classic clips from eras long before her time, including 1970s performances by Diane Keaton and Monica Zetterlund. "I always look at those who have come before, especially the women," Bratt says of her atypical bank of acting and theatrical references.
When it comes to Bratt's style, there's the overwhelming sense that she has been plucked from another time and place, her 'old soul' tendencies drawing her to devotedly incorporate bygone 20th century elements – corsets and bows, ruffles and lace – into her everyday wardrobe. "I have one friend, when we were younger, she would only wear '40s dresses and hats, everything," she says, noting that she's enjoyed trawling the pre-loved circuit of Stockholm since she was a teenager.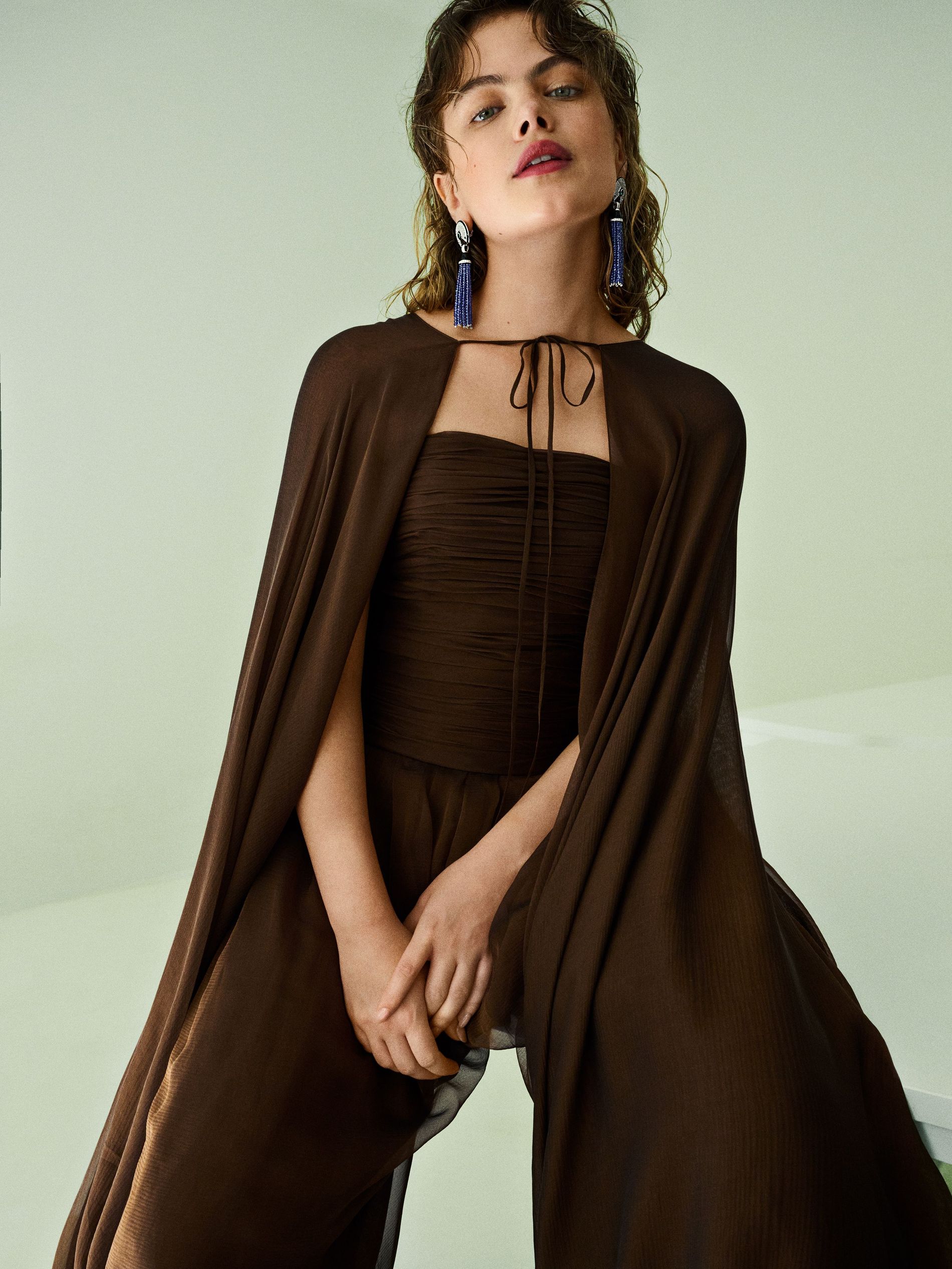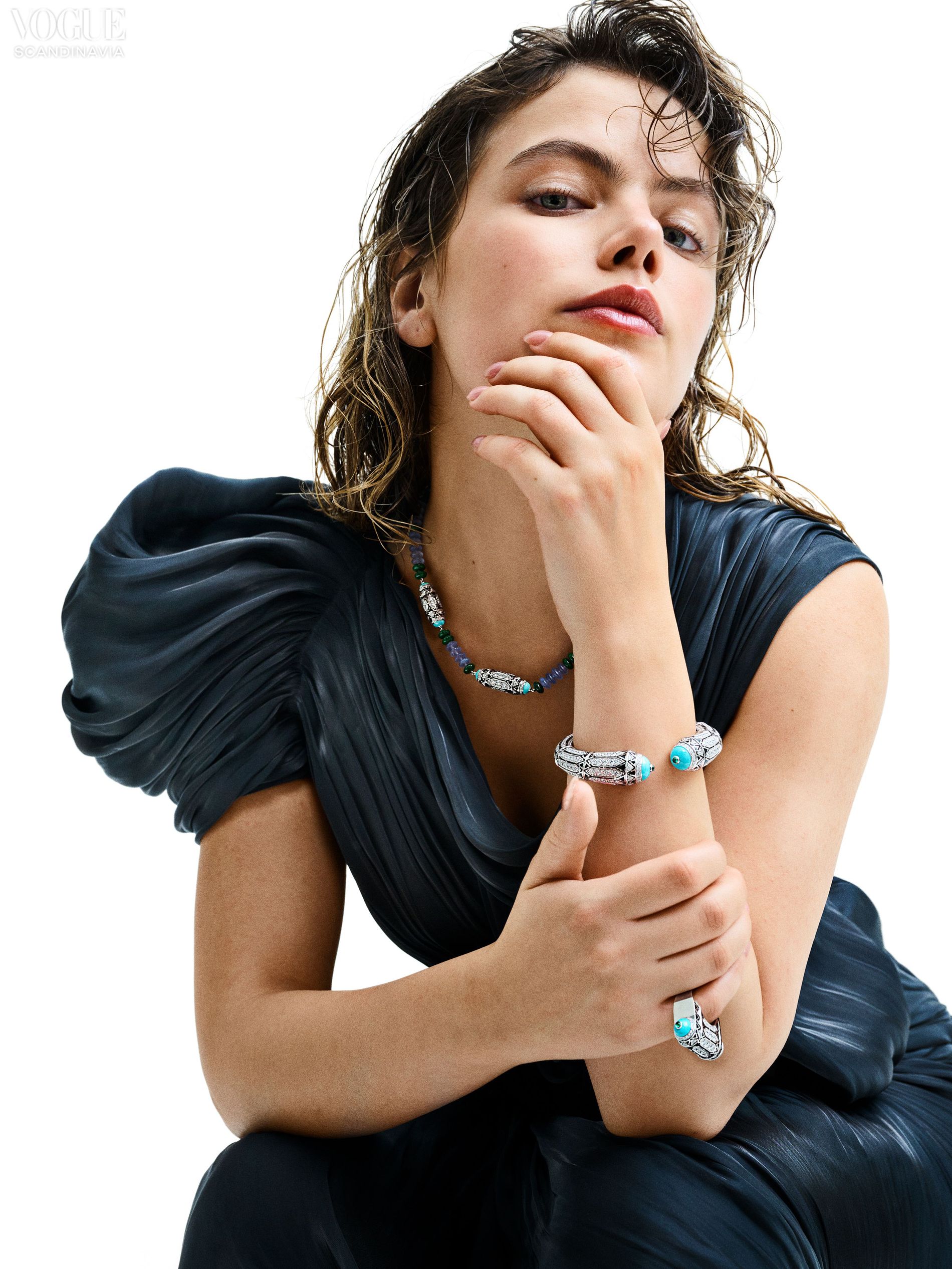 Bratt has regularly spoken on the record of her vintage fixations, but says that now she "hasn't been out for a while". Instead, she's been turning to the treasure chests of the internet – name dropping Sellpy, Tradera and Plick – to uncover her finds, especially her own personal second-hand holy grail, the influential, politically-charged Swedish brand Mah-Jong started by three young designers at the Faculty of Arts in Stockholm in 1965. "It's amazing, it's really a part of fashion history in Sweden," Bratt says, pulling up images of the brand's original lookbook on her phone. "I recently got this old velvet dress, this is really my kind of vintage right now. I've been collecting these Mah-Jong pieces for like, six years. They're amazing but really rare."
Eventually, Bratt is summoned back on set for her next look, causing her to once again reflect on the surreal nature of this moment. "I'm on this pathway and then suddenly I'm here, and realise, 'Oh, it's me in that picture, in that fashion magazine, that's weird!'" she says. The pathway Bratt refers to is paved with potential, including the highly anticipated 2024 release of the film En Del Av Dig (A Part of You), where the actor will star alongside Zara Larsson and Edvin Ryding – a project bound to further cement Bratt's acting chops. And right now, that's exactly where her sights are set. "At the end of the day, I just want to do my art form and develop in the right way," she says. "And my only hope is that I will be able to continue. The most meaningful thing for me is doing the actual work."
Crystal embroidered wood effect top with ruffle sleeves, Embroidered wood effect pencil skirt. Both Del Core. 'Coup d'Eclat' ring in 18k white gold set with brilliant-cut diamonds, 'Reflection' earrings in 18k white gold set with brilliant-cut and baguette-cut diamonds. Both Cartier. Photo: Hasse Nielsen
Photographer: Hasse Nielsen
Stylist: Maria Barsoum
Talent: Alva Bratt
Makeup Artist: Anya de Tobon
Hair Stylist: Karolina Liedberg
Manicurist: Frida Selkirk
Photographer Assistants: Mattias Sätterström, Gustaf Hagström, Noa Lundgren
Stylist Assistant: Emelie Preber
Production: Link Production