"When I turn to vintage, I feel the magic, the storytelling, the origins, the individuality." Stockholm-based photographer, stylist and second-hand connoisseur Louisa Hagströmer takes us on a tour of her favourite (and lesser-known) treasure troves – shooting some of her best second-hand finds along the way
Vintage shopping has always been a big part of my life, from playing dress up in my mother's closet, to discovering unique vintage finds during my studies in Paris, to exploring the exciting vintage gems of my hometown Stockholm. Browsing through online auctions, Vestiaire Collective and eBay is my own way of relaxing – and also a way for me to still feel fashion's authenticity.
Fashion and the garments that we choose to wear have always been a close and direct reflection of society – comparable to an art exhibition or a history book. In today's climate, where fast fashion production is like the clone wars, and even high-end brands are producing the same trends – sometimes fashion doesn't feel as fun anymore. Maybe because it's mirroring a world that isn't as fun anymore either? But when I turn to vintage, I feel the magic, the storytelling, the origins and the individuality.
Here, I introduce you to my own curated selection of vintage stores in Stockholm, allowing you to go back in time, and play authentically with different trends, stories and styles from different societies and corners of the world.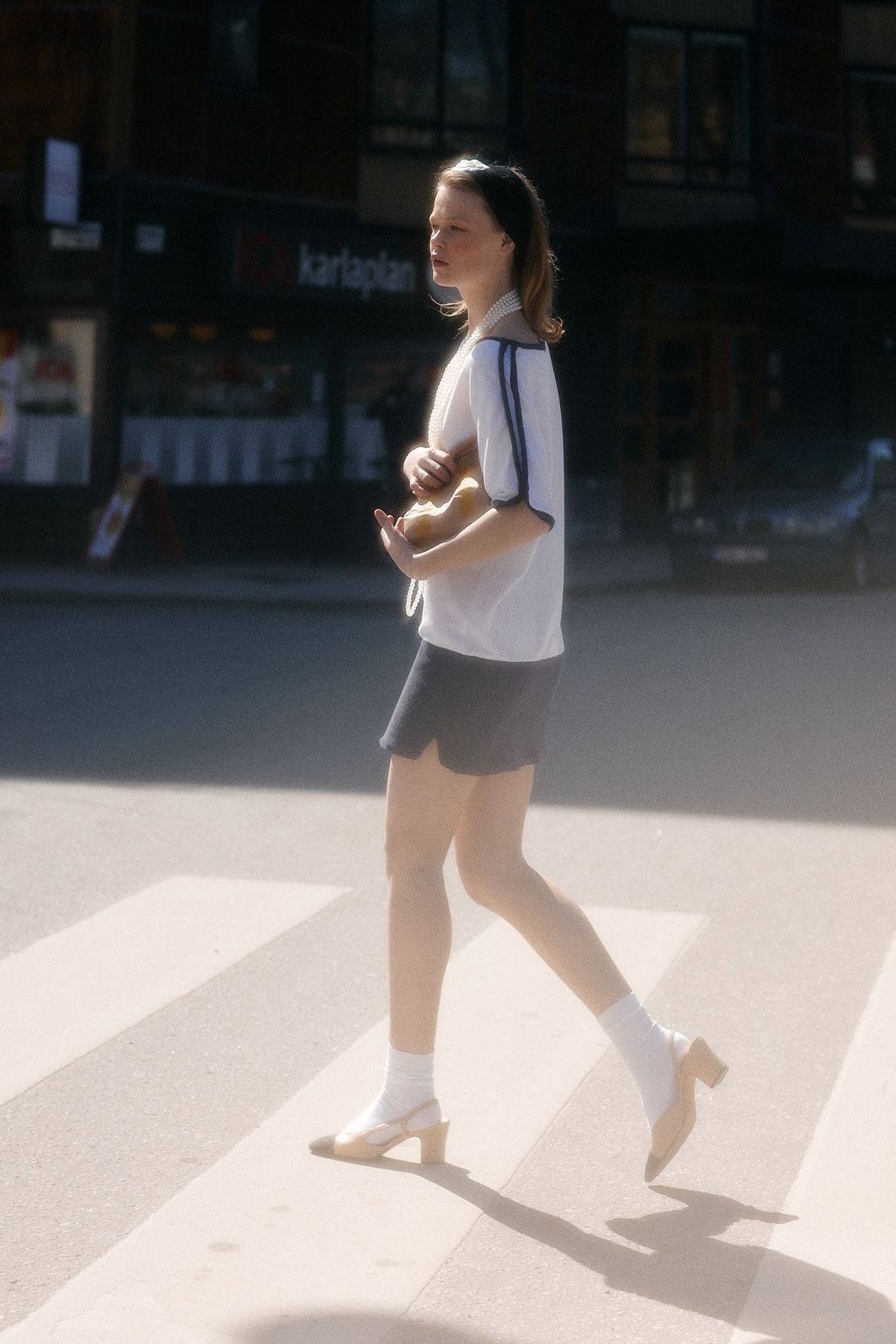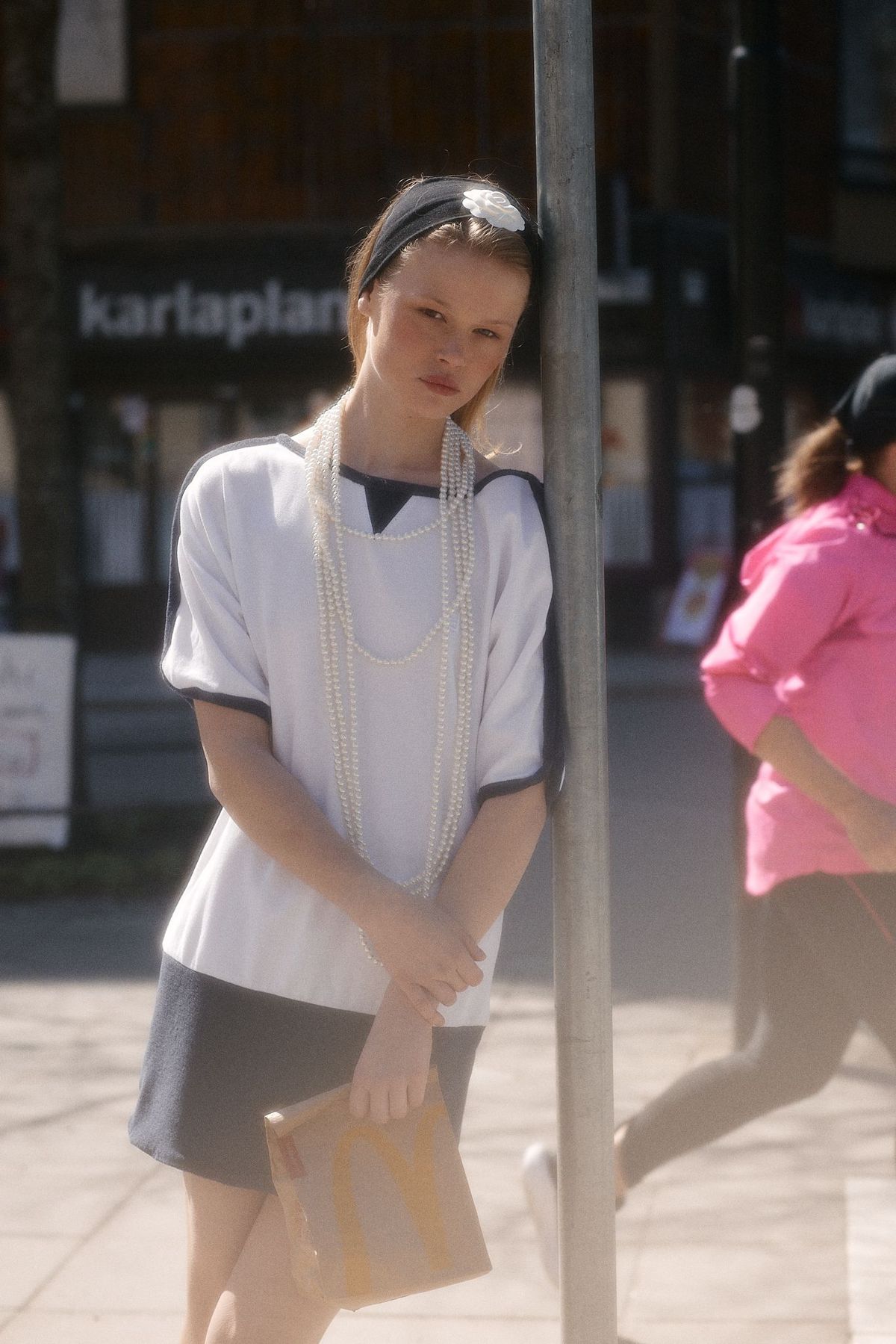 Broadway & Sons
Broadway & Sons is one of my all-time favourites. A family-owned business by French Moroccan David Asseraf, and his two sons, Noam and Nathaniel, the vintage business started in Gothenburg in the '80s before opening in Stockholm last year. Their selection of old military surplus from all over the world even beats the famous Marché aux Puces in Paris.
The elegant tailoring of the well-worn utilitarian suits makes it the perfect everyday clothing. From classic vintage American sports attire to an endless supply of Levi's, you can find the best and most unique garments for your day-to-day life. Every piece in Broadway & Sons is unisex, so it's no wonder everything I get ends up in my boyfriend's closet.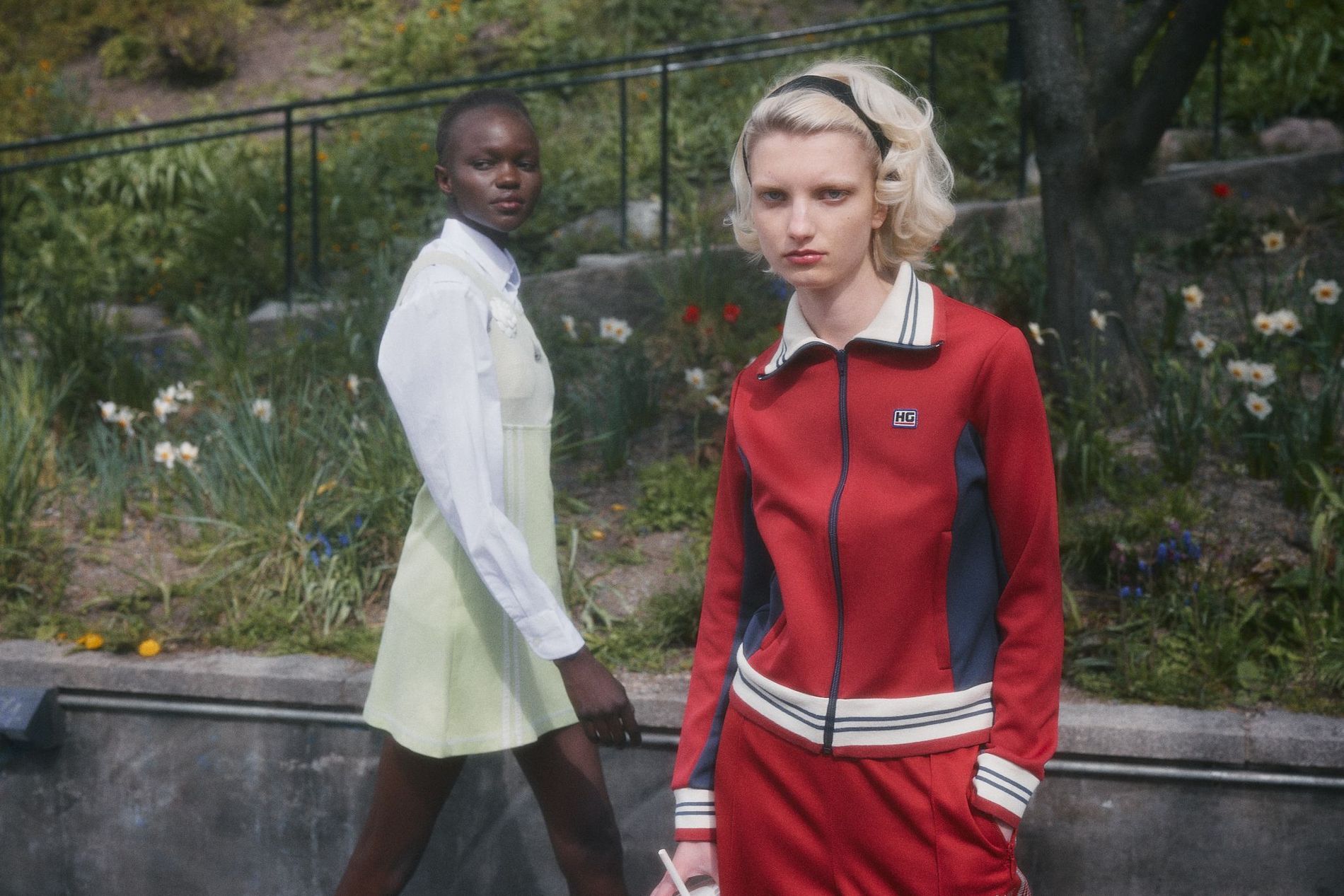 Pop Stockholm
If you fancy a pop of colour in your second-hand haul, this is your place. Entering Pop is like entering a time travel machine to the '60s or '70s, where you can find a bit of everything. Leatherjackets, sportswear, cute knits, and fun prints. It's always a playful and amazing selection of very individual pieces.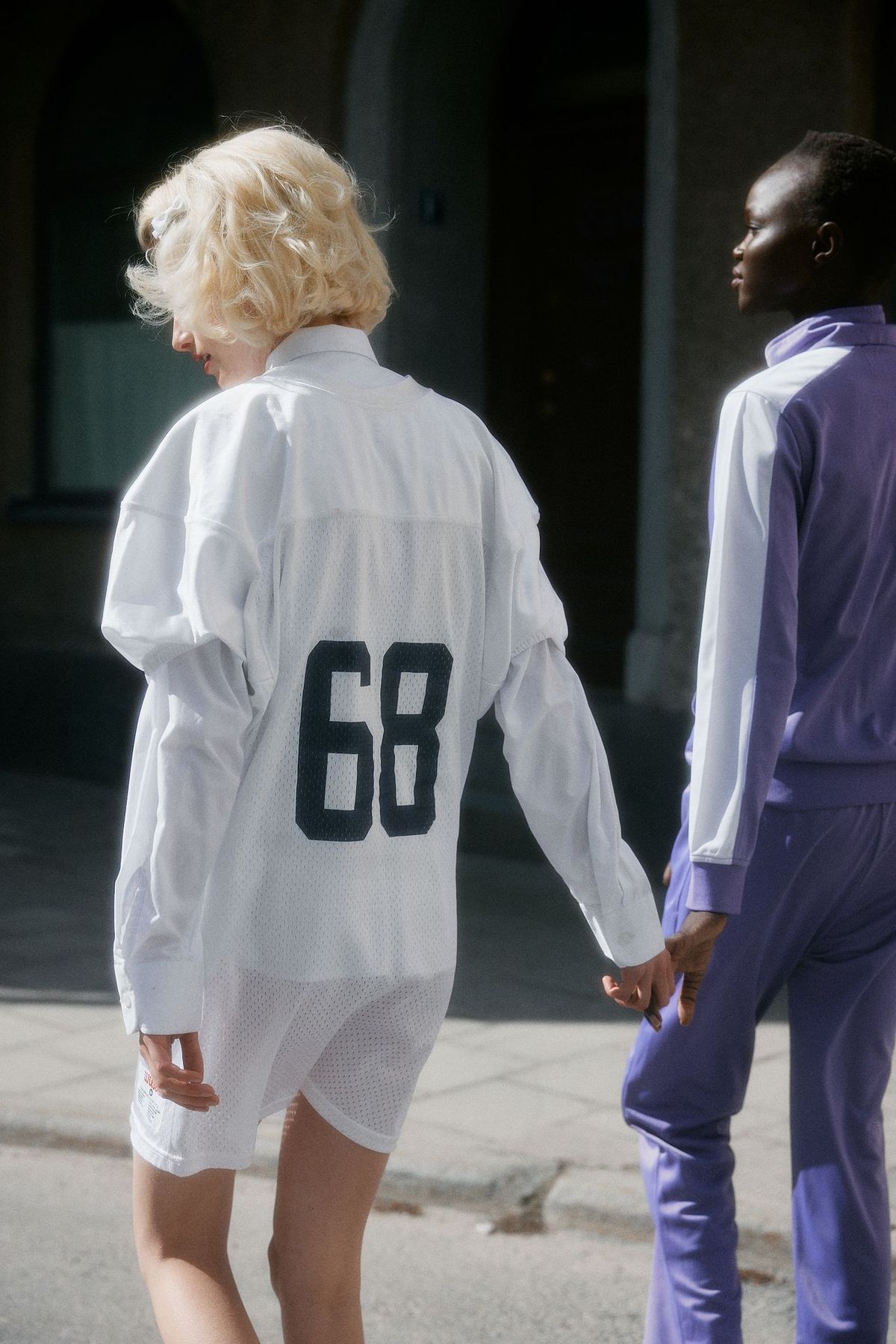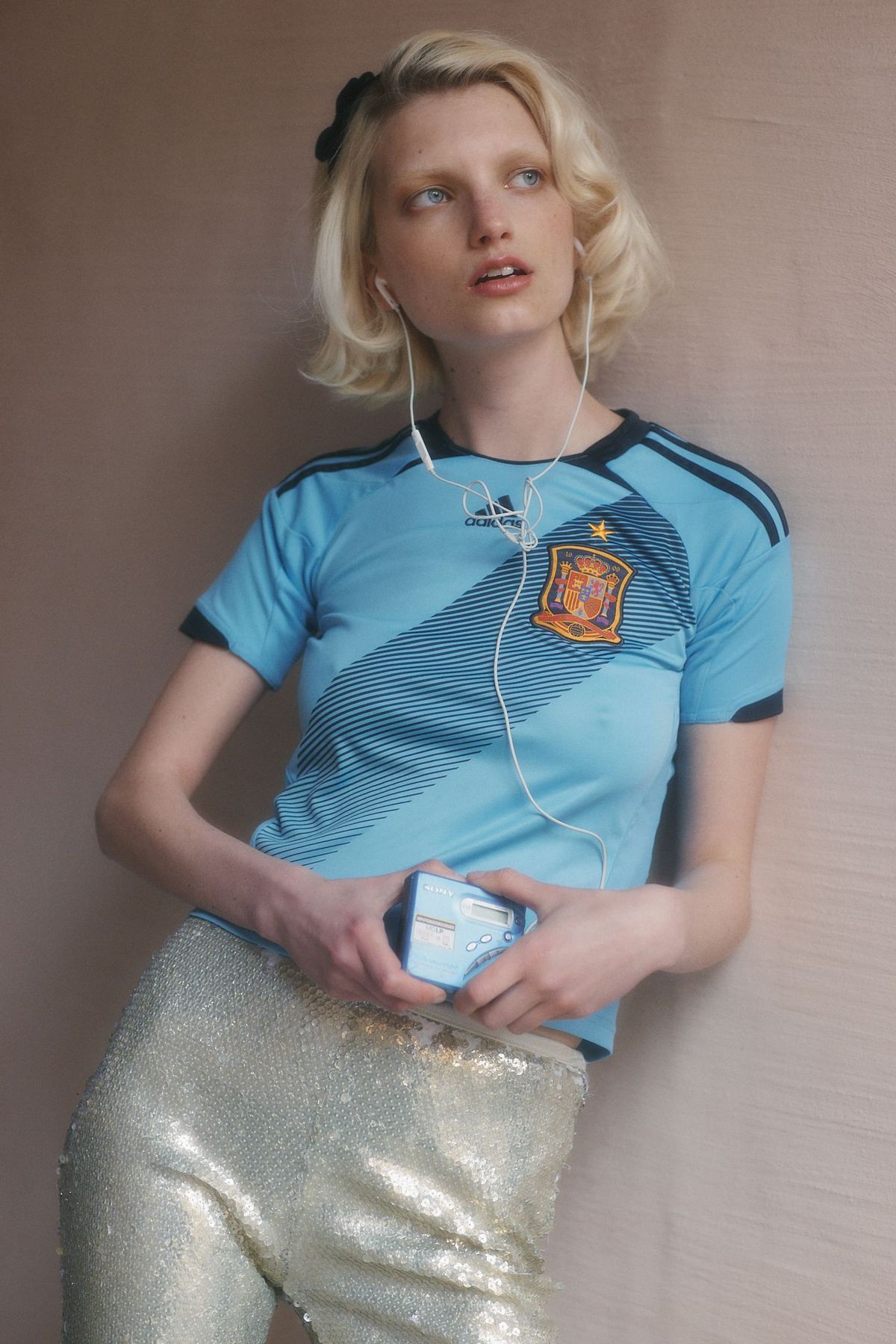 Ettresex
Ettresex was established in 2017 by Emilian Minas and Marcus Winter. This boutiuque has have a super curated selection of vintage fashion, mostly from the '80s to early '00s. You can find rare Prada, Rei Kawakubo, Junya Watanabe mixed with rare vintage Chrome Hearts pieces, alongisde also a comedic T-shirt collection. Minas and Winter go on sourcing trips and keep tabs on Japanese auction sites to find their rare treasures.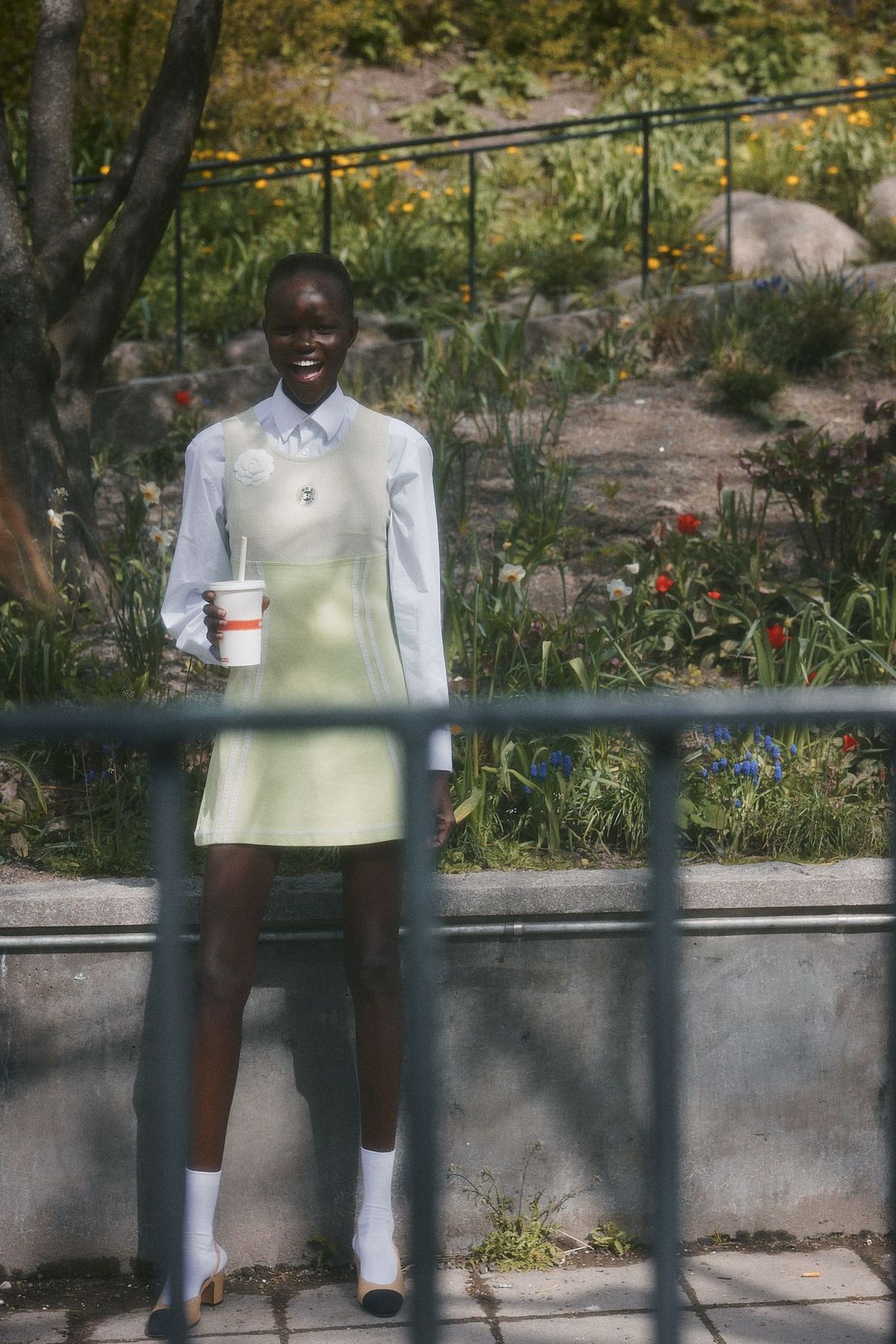 Photo: Louisa Hagströmer
Humana Second Hand
Humana is for the real vintage digger. Cheap and full of surprises, Humana stocks up on new items a few times a week, and if you are consistent, you can find vintage Prada, Versace, and excellent patina leather jackets. For me, the best part is the representation of vintage subcultures such as old rave clothes and frilly party dresses. Humana is undoubtedly where you will find the best and most unique party companions.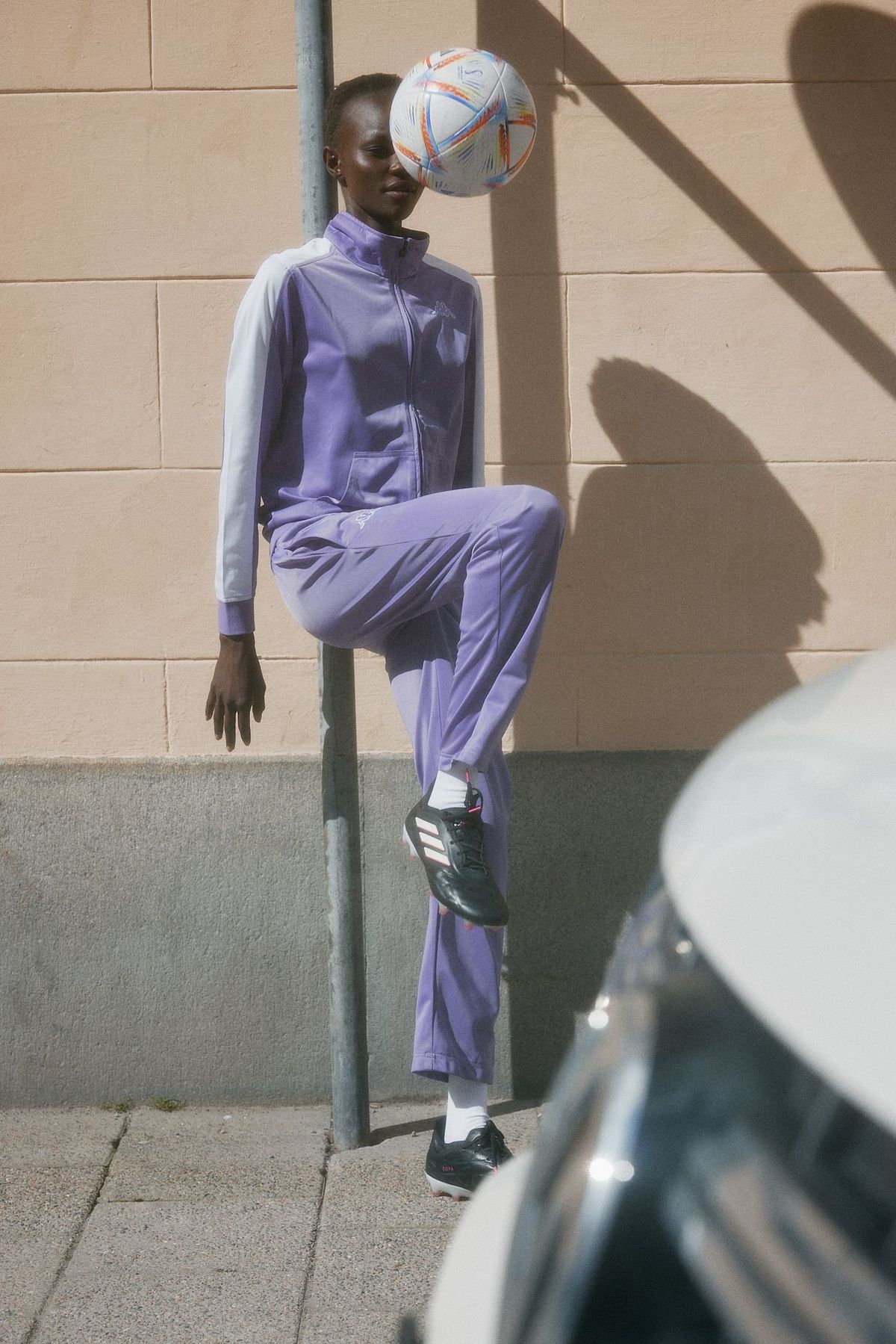 Två Tre Gånger
The vintage stores in Södermalm might be cool and well-curated, but crossing the golden bridge, you find a completely different world of treasures in Östermalm. The boutique Två Tre Gånger opened its doors in the '80s and is now run by the fonuder's daughter. This is where you can find Chanel, Alaïa, and The Row. And if you are lucky – still with original price tags.
You can smell the elegant perfume of the ladies from the neighbourhood, who – thankfully – are not from the digital generation and prefer to sell their old garments locally, in pristine condition. There are plenty of stores like this in the neighbourhood, such as Petronella, Catis, and Le Garderobe, each brimming with generations of quality clothes passed on by society ladies. Tweed jackets, excellent cashmere, and Armani suits from passed husbands just waiting to be brought back to life.
Photographer : Louisa Hagströmer
Stylists: Filippa Hägg, Louisa Hagströmer
Hair Stylist: Tony Lundström
Makeup Artist: Tove Dalsryd
Models: Kristin Drab @ Pars Manegement, Adau @ Wonders, Naja Kirk @ Le Manegement
Production: Carry Gordeev