Kransekage towers have graced festive tables in Scandinavia for more than two centuries. We visit iconic Copenhagen bakery La Glace to dig into the delicious history of this sugary treat
Almonds, sugar and egg whites is all it takes to make a Danish kransekage. That, and a pair of skilled hands. With only three ingredients, the kransekage tower might seem like a simple concoction. But the devil lies in the details, explains Marianne Stagetorn. She is the owner of legendary confectionery La Glace in Copenhagen, and throughout the years, she has seen her fair share of marzipan misfortunes and faulty towers.
"With a kransekage tower, precision really is key. Each marzipan ring must weigh five grams less than the one below. Otherwise, you will not get the right angle on the tower, and it will end up crooked and misshapen. Another very common fail is burning the rings at the base," says Stagetorn, who has been at the helm of La Glace for 33 years, taking over the reins from her mother.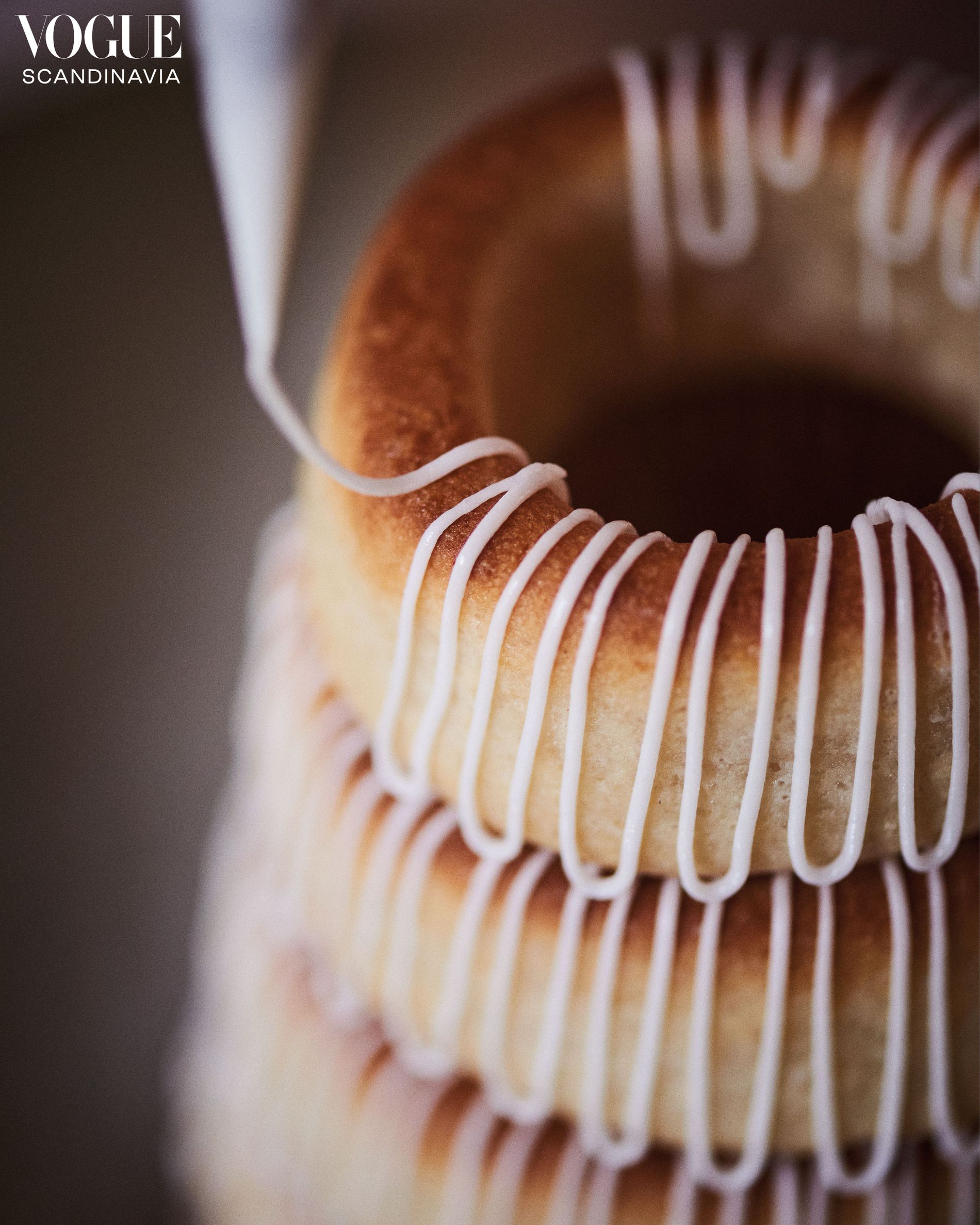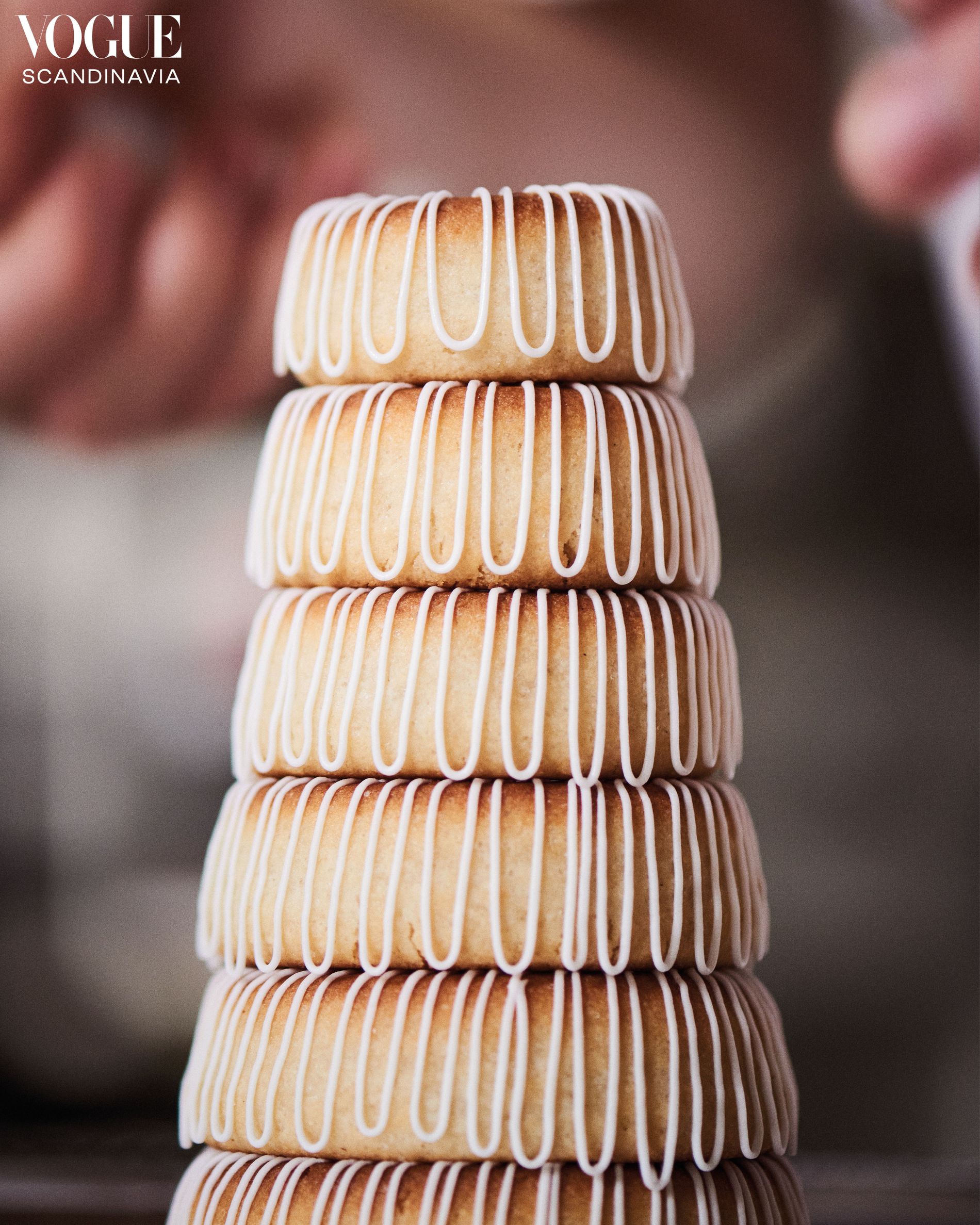 Try 30 days unlimited access for FREE
Become an exclusive member of Vogue Scandinavia and enjoy the best of Scandinavian fashion, design, culture, beauty and nature.
Input the promotion code MEMBERS30 when entering your payment details for a FREE 30 days trial of the Members Exclusive Unlimited Access.
---
Select Plan
Already an exclusive member?
Log in
---