The future Queen wears the Danish Ruby Tiara in an exclusive portrait for her new book
In celebration of the her 50th birthday on the 5th February a 272 page book titled Mary H.K.H. is being released which shows exclusive never before seen photographs of the future Queen consort of Denmark.
It goes without saying that HRH Crown Princess Mary is one of the world's most photographed women. For two decades, esteemed Danish as well as top international photographers have captured the Crown Princess which gives the book plenty of regal moments to look back on. The book contains both new photos and ones not previously published which are accompanied by the Crown Princess's own accounts about the moments that have been of special significance. 


In the photography book, which is being published by Politikens Forlag, Danish and international photographers offer a rare insight into her official as well as private life. The book chronicles her key moments as a member of the Danish royal family, spouse, mother, patron of Danish and international NGOs, sportswoman and fashion icon. As Crown Princess Mary herself is amateur photographer, the book feels like a fitting tribute.
Out of the thousands of photos available, a team led by graphic designer Claus Due and photographer Franne Voigt selected the ones that best illustrate the Crown Princess's journey from Australian businesswoman Mary Donaldson to HRH the Crown Princess of Denmark.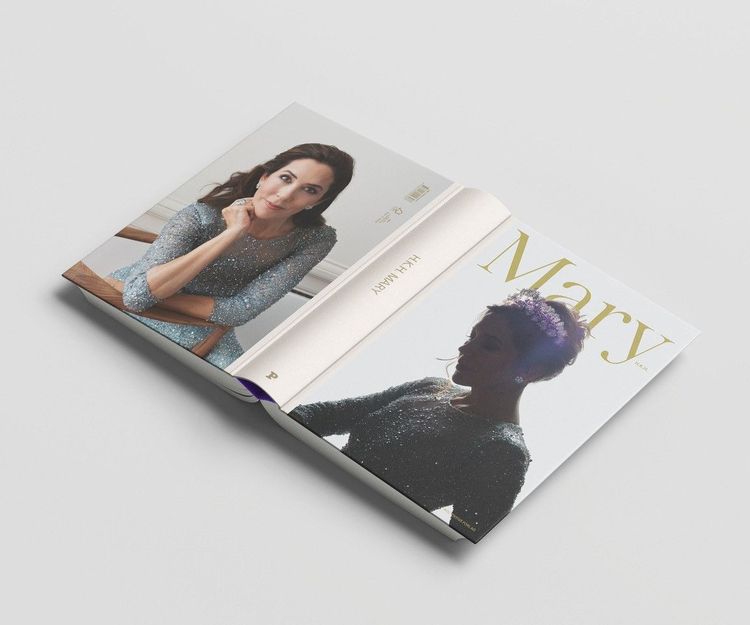 Photo: Politikens Forlag
The book commemorates the Crown Princess's milestone birthday with a new portrait which features as the book's cover, where the royal wears the Danish Ruby Tiara. "The Crown Princess is a modern picture narrative with the best photos from official events, but the book also takes readers on the Crown Princess's travels to lesser-known places and to the Crown Princess's meetings with people who are extremely exposed and vulnerable." explained the publishers.

One of the book's highlights is an exclusive series of behind-the-scenes of photos from her wedding day to Frederik, Crown Prince of Denmark in 2004. The book shows the first moments where the Crown Princess is preparing herself to start a new chapter as the spouse of the heir to the Danish throne. The Crown Princess also opens the door to her family life and shares photos that have never been shown before anywhere else.
Mary H.K.H. will retail at 400 Danish kronor and is available from 31 January.