Balenciaga's creative director Demna described his spring/summer 2024 collection as his most personal one yet, with family, friends and colleagues taking to the catwalk for the brand's Paris Fashion Week show. Below, Vogue critic Anders Christian Madsen shares his five key takeaways.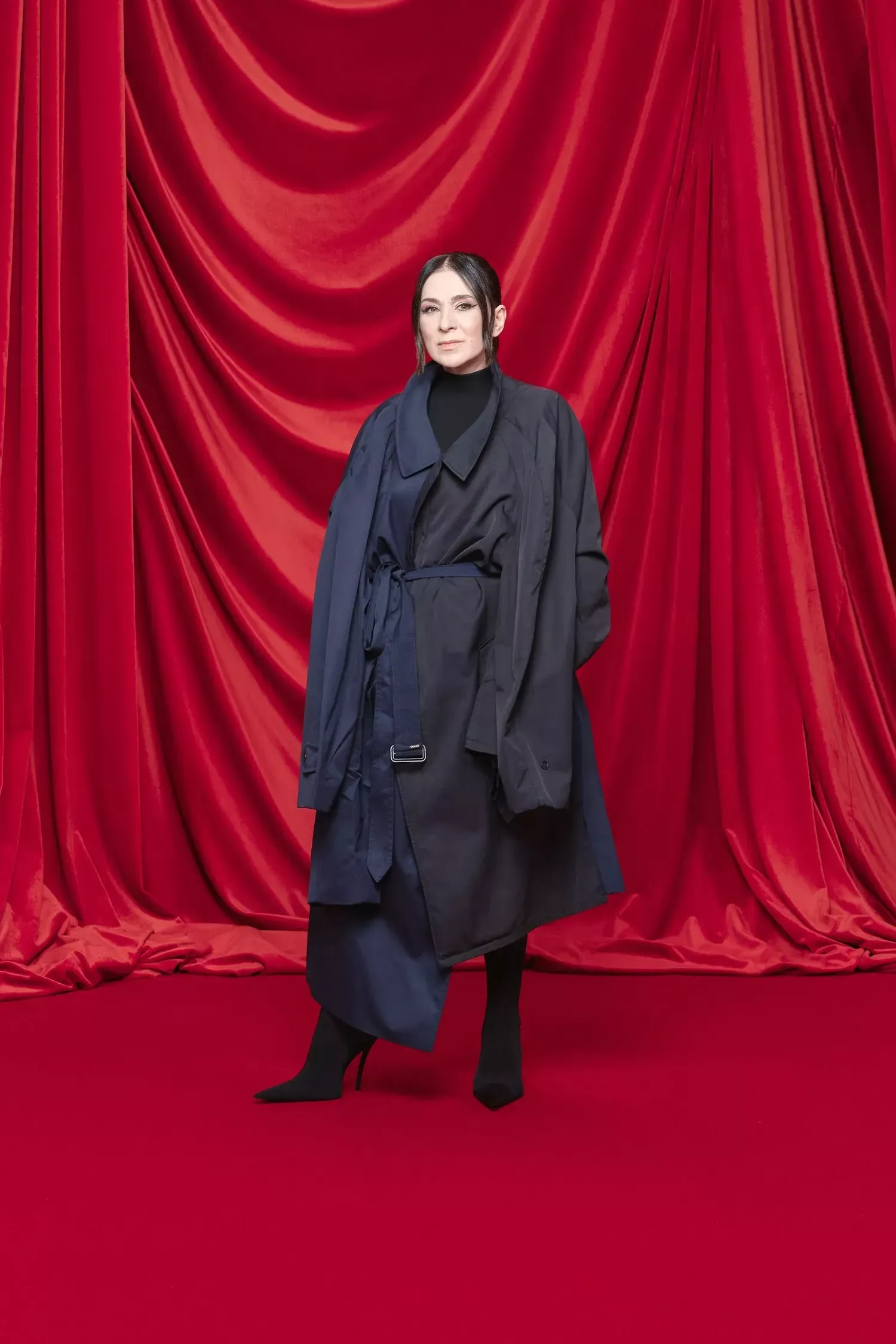 Demna's mother opened the show
Family, friends and fashion: they shape our identity, inform our values, and encourage our self-expression. Those three Fs were at the heart of a Balenciaga collection that celebrated Demna's core philosophies by cementing his creative codes. Set in Les Invalides on a podium lined with cinematic red curtains, the show opened with his mother Ella wearing a mutated car coat with four sleeves. "It's the epitome of what the general public thinks of fashion. This show was a celebration of that," he said backstage, invoking with a smile the reactions any outré or idiosyncratic dresser has met in the real world. Growing up feeling different – a sensibility to which so many fashion fans can relate – Demna's relationship with clothes has been hugely important to developing and expressing his identity. He cast his show on the people who helped him along the way.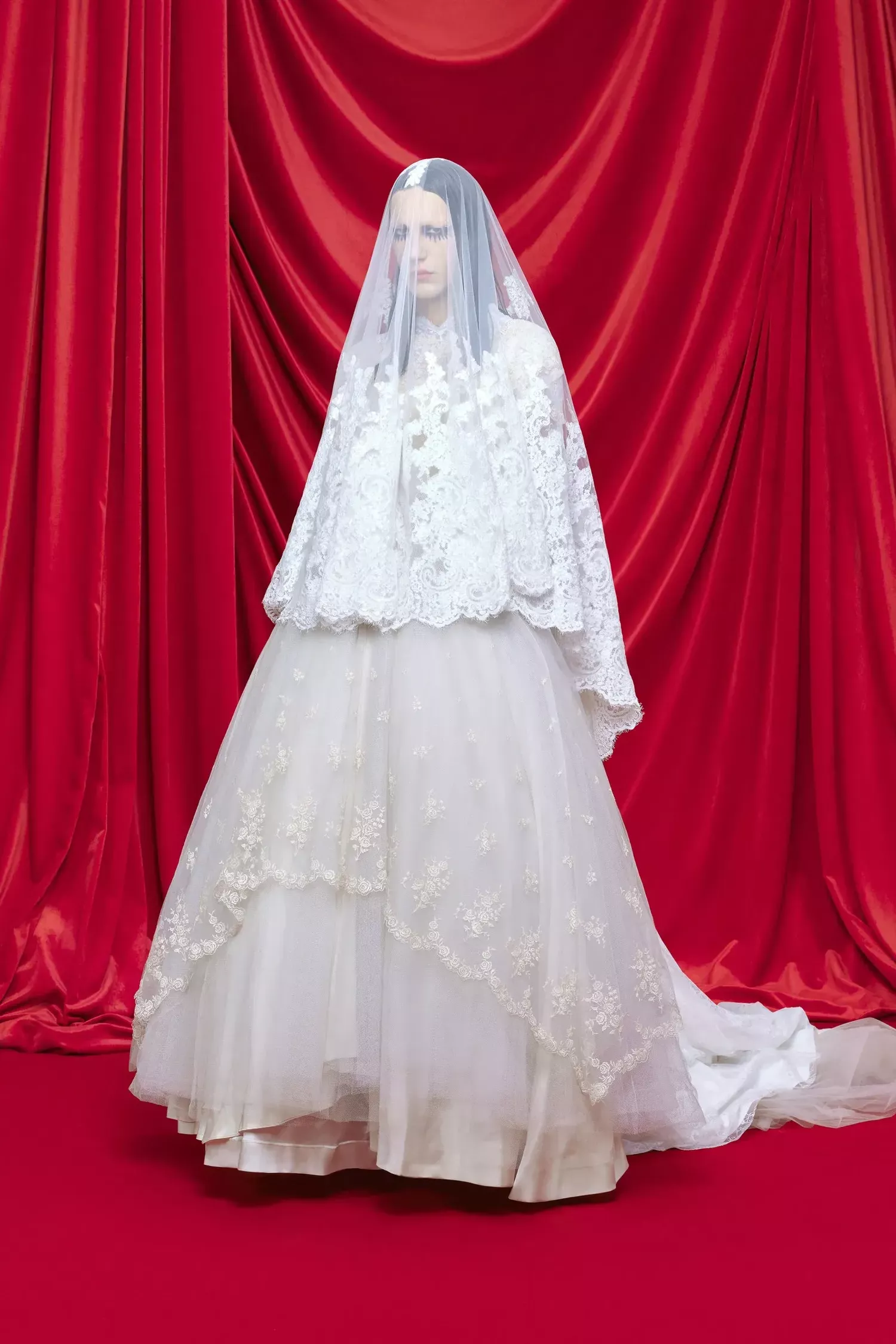 Demna called it his most personal collection
Next to his mother, the 88 models included his teacher Linda Loppa, fashion critic Cathy Horyn, his career-long publicist Robin Meason, his muse Renata Litvinova, his long-time house model Yuri, his chief creative officer Martina Tiefenthaler, Kering Group bigshot Lionel Vermeil, and Demna's husband Loik Gomez, who closed the show as the bride. As well as family, friends and colleagues – and illustrious personalities like Amanda Lepore – Demna invited many familiar faces from the shows of his early career to join him. "I needed to see them back," he explained. "This was probably my most personal and my most favourite collection. It was about me, it was about my story. I needed to do it badly because I had a horrible year, as you all know," he said, referring to the turmoil surrounding last year's Christmas campaign.
It was a return to Demna's core codes
"Doing something for myself is part of my therapy and learning to love myself. It was one of the important steps I had to do," Demna said. The collection and its surroundings couldn't have cut a greater contrast to the sober and clinical show he put on last March as a reaction to said turmoil. It marked a return to the subversive, filthy, autonomous, anti-establishment, extreme codes he was known for prior to Balenciaga, and which got him the job: surreal tailoring, patinaed motorcycle jackets, bathrobes for coats, waxy floral outdoor tablecloth dresses, awkward tracksuits, and high-octane glamour gowns. "March was very polished and I realised that I don't like it when it's polished. I like it when it's rough. I like it when it's me," he said. Apart from the three aforementioned ones, this collection gave zero Fs.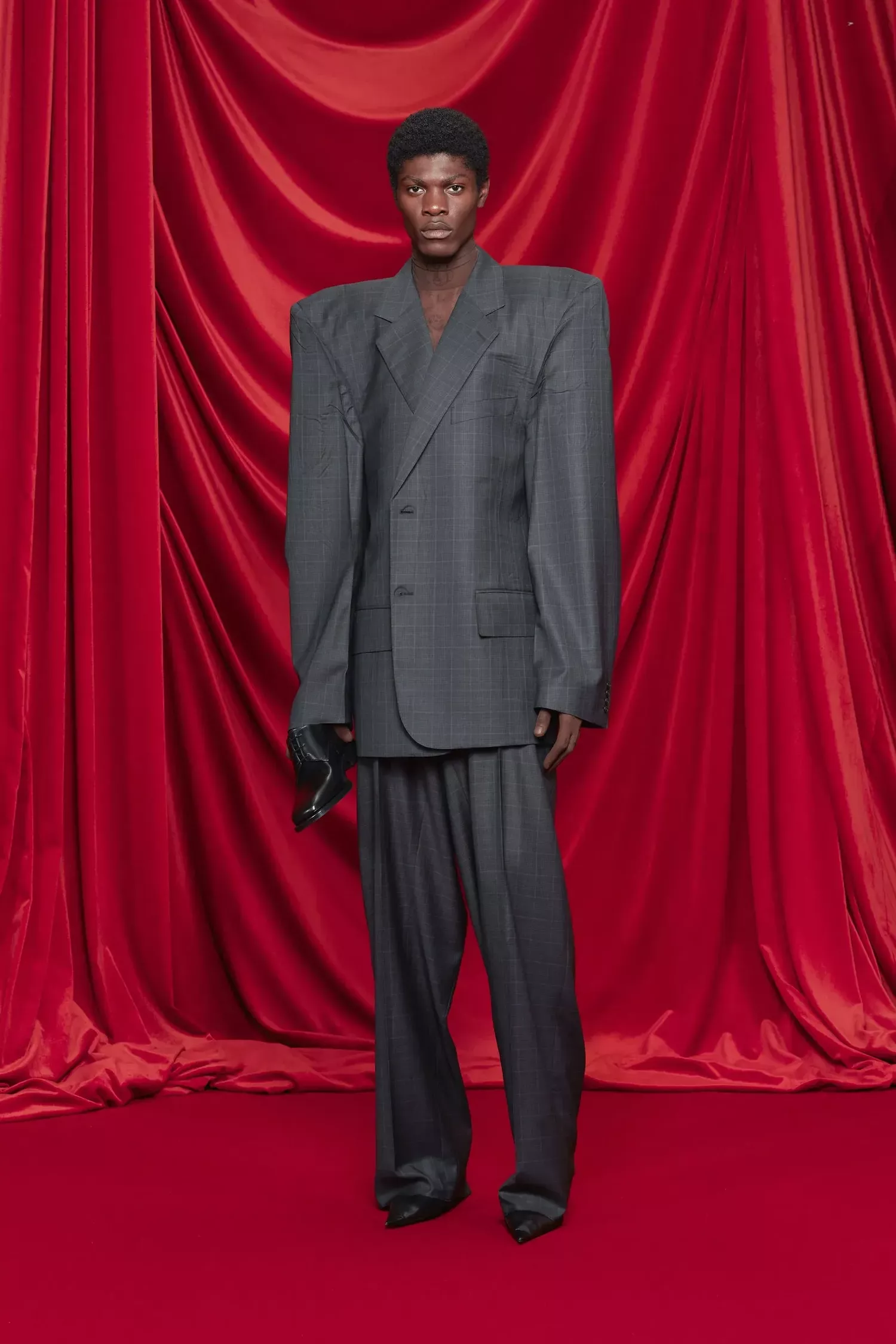 The soundtrack featured Isabelle Huppert
The invitation for the show was a Balenciaga-ified copy of the book La Veste Tailleur, a manual written for tailoring apprentices on how to make a jacket. Over the soundtrack to the show – a classical and techno composition exquisitely executed by Demna's musician husband under his stage name BFRND – Isabelle Huppert recited the book in a flow of words that became more frenetic as the show unfolded. Demna likened it to the passion that goes into real dressmaking. "It's so taken for granted what we do in fashion but just to read the instructions for how to make a jacket takes one hour in a studio. I want to show this appreciation and value it," he said. "It's not about likes on social media or a buzzy title in an article. For me, it's not that. I couldn't care less about that. For me it's about making clothes that people want to wear and I have my people for that and I wanted to show it on them today."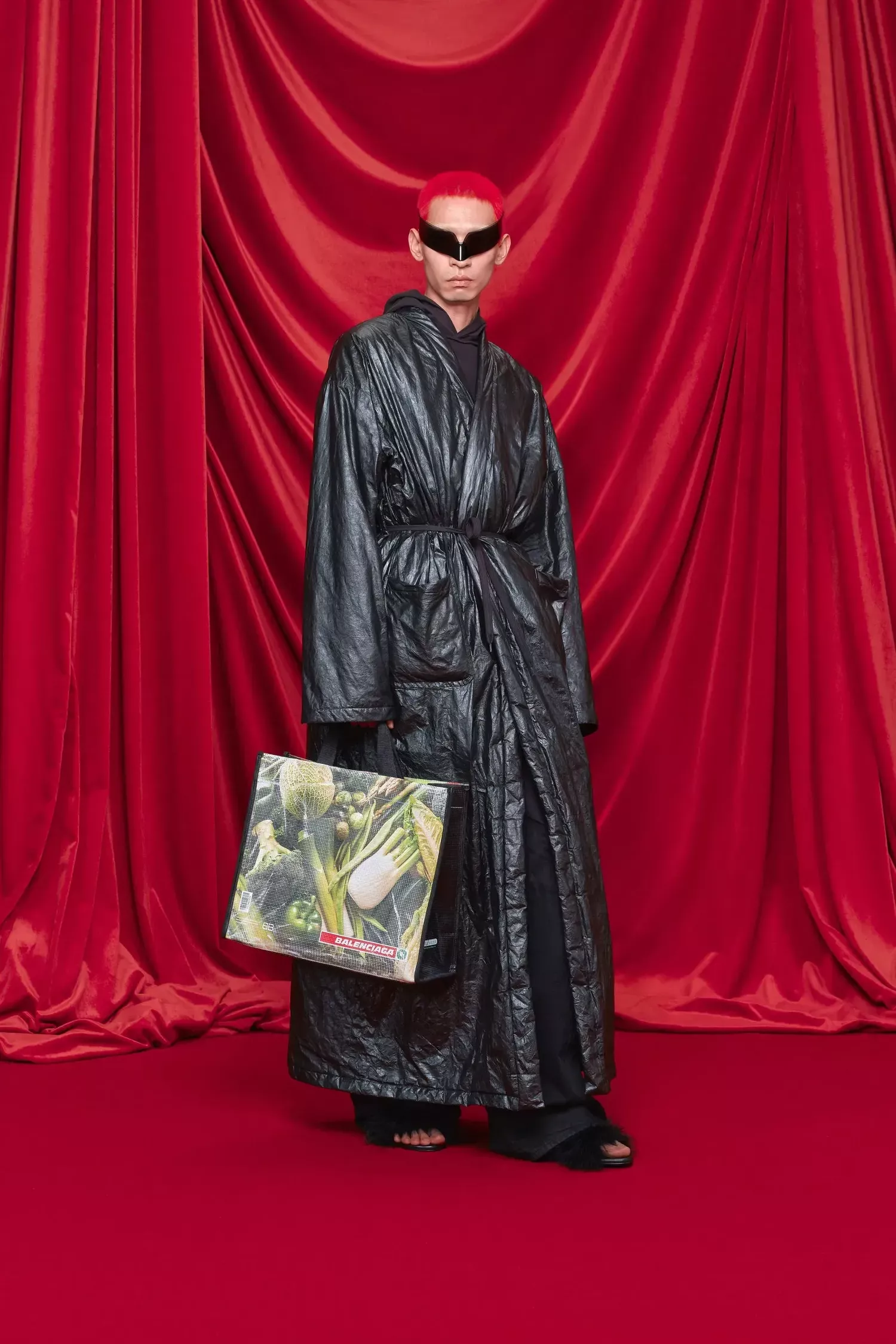 Demna celebrated nonconformity
Many pieces were upcycled from vintage pieces spliced together or repurposed from deadstock leather. A bathrobe was made from the lower-impact leather alternative Lunaformtm. The bridal gown Demna's husband closed the show in was spun from seven vintage wedding dresses. Backstage, he produced a picture of the two of them cosplaying in normcore luxury clothes. "We had a very horrible experience in the south of France this summer where people literally asked to change tables because they didn't want to be seated next to us, because we were scary to them. The day after, we went and bought some clothes to look like them, to try to blend in. It was to experience how it was to be the kind of Demna that the world can tolerate," he reflected. "It felt disgusting. And it confirmed to me that the only way I want to be – and I want my work to be – is loyal to myself. Because I will never fit in."