It's not just the fashion that leaves us desperately cramming French vocabulary lessons into our lunch breaks, the beauty is tres magnifique too. From a bold red lip to a barely-there Parisian faux lashes, these are the looks to copy
"She's settled in France now, but she's still an American, and we don't have to forget that," makeup artist Aurélie Payen says of Emily Cooper, the titular character of Emily in Paris, played by Lily Collins. Ahead of the new season, out on Netflix today, the pro is discussing her onscreen French-girl makeup tricks for storytelling, like how a Parisian red lip exudes Emily's new sense of confidence. "Emily knows what she wants, and she has to make choices in her profession and her personal life, so she's wearing bold lips," explains Payen.
Of course, crafting each character's makeup look hinges on telling a larger story about who they are. Take Philippine Leroy-Beaulieu's breakout character, Sylvie (Emily's boss-but-not-boss who viewers dream of starring in a spin-off), for example. Payen views her as "the perfect, elegant Parisian woman—someone who can live by herself; she doesn't need anyone, she has her own rules." Makeup-wise, this translates to "simple, natural, classy" rosewood tones, balmy skin, and imperceptible faux lashes.
But for Ashley Park's character, Mindy Chen, a performer who is perpetually ready for the spotlight, it's more extreme, colorful beauty codes that infiltrate scenes. "It's really a balance," says Payen of mixing up her Parisian instincts and keeping a finger on the pulse of new products, like Face Lace decals and high-wattage eye paints. "Everything is good; it's just a question of how you use it," she says.
Here, five French-girl makeup tricks to steal from the Emily in Paris set.
Beautiful skin is always the priority
"Taking care of skin is my number-one priority before makeup," says Payen, who prioritizes skin care for actors of all genders on the Emily in Paris set. Skin prep always consists of the same "ritual," as Payen calls it: Start with a CurrentBody LED Light Therapy Mask, which also appears on Emily in the opening scene of the new season, to tone down any redness ("It works; I love it!" says Payen), followed by hydrating Talika eye patches and a dose of Payot face mist and Augustinus Bader's cult-favorite cream. Payen's primary lesson in Parisian beauty is that a natural, seemingly bare complexion is the ultimate goal—even when it's enhanced with cosmetics. "On Sylvie, for example, we want to see the skin; we want to see her face," says Payen. "Then we can [enhance] the tiny parts that she needs to be more done—and that's it."
A bold mouth (and bangs) need little else
"It's really French to have very red lips," says Payen. Each day on set, she and Collins, a Lancôme ambassador, would choose a lipstick hue together to represent Emily's immersion in the culture. "When you're doing a really beautiful red mouth as a French makeup artist does, the eyes should be less done," Payen suggests. And for Emily, whose '70s fringe takes over the third season, the combination demanded a light hand everywhere else. "If she has bangs and bold lips and then something strong in the eyes, her face would get lost," says Payen. So instead, a more natural gaze enhanced with black mascara brought a level of French-girl balance.
---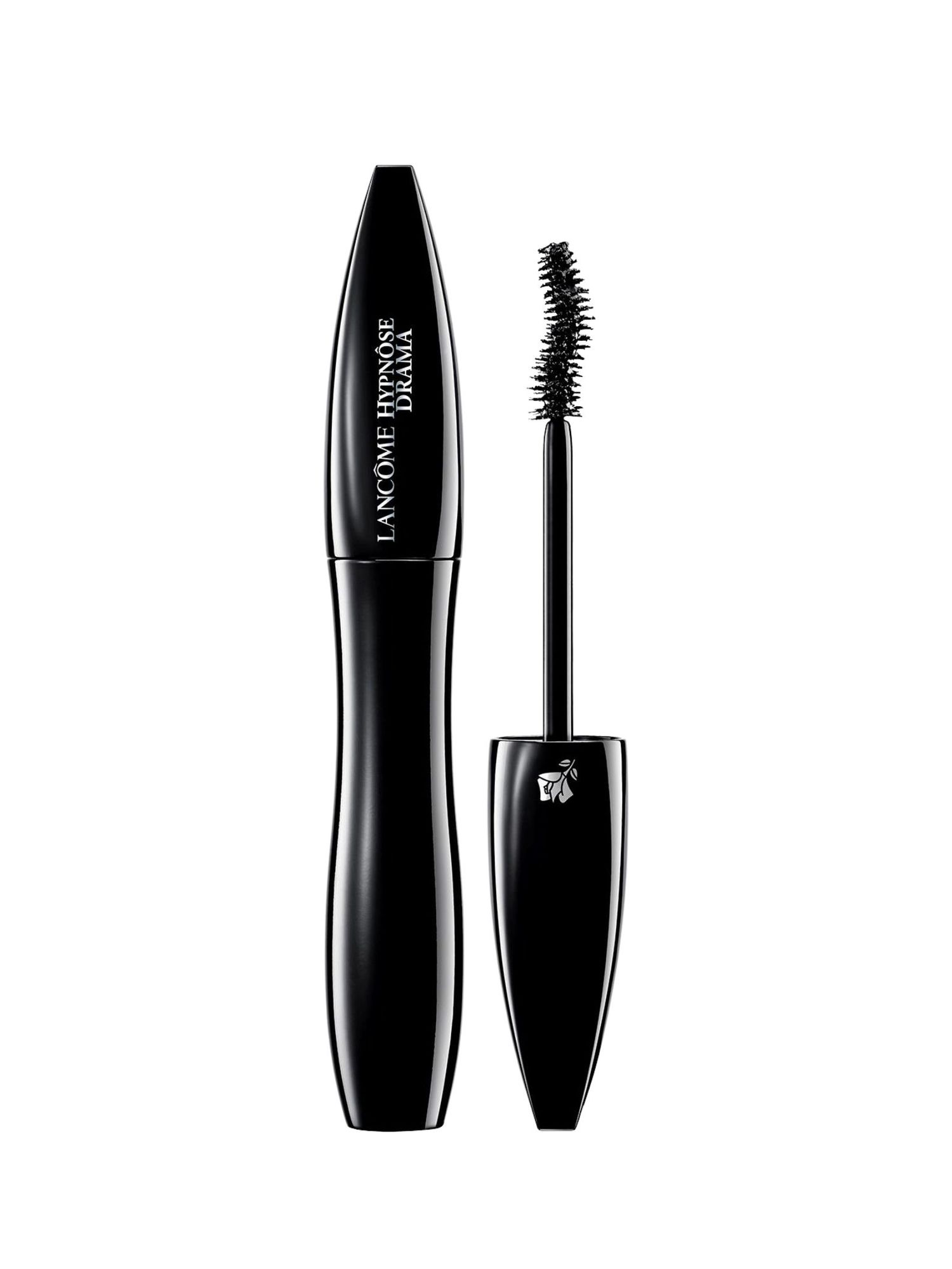 HYPNÔSE DRAMA Instant Full Body Volume Mascara
Lancôme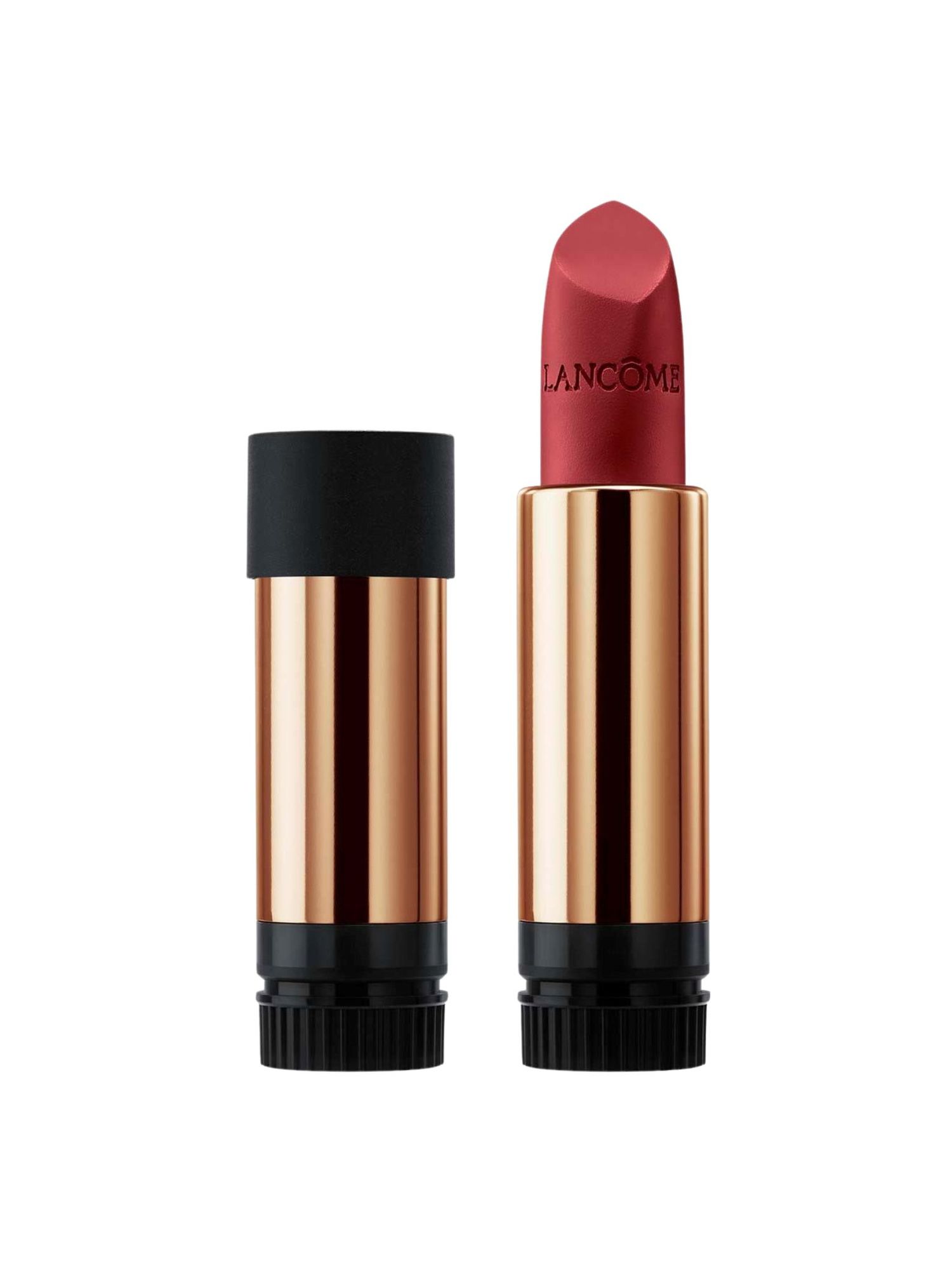 Lancôme L'Absolu Rouge Drama Matte Refill 888 French Idol
Lancôme
Embrace French nudes
Payen points out that the key to French-girl beauty is finding and wearing tones that don't look overtly cosmetic. "In France, our real specificity is the nude—we love nudes because it's not that common to have a lot of makeup on," she explains of enhancing rather than disguising unique features. "We are very aware of how to best represent ourselves. For the French look, it's more like minimal makeup— natural skin, light foundation, and light concealer—just to hide tiny things, not to contour." Camille, played by Camille Razat, is a character who embodies this look. "For me, she really represents the Parisian girl, so her makeup is really about the je ne sais quoi cool attitude," says Payen. A French nude isn't necessarily a shade of tan or brown as we consider it in the States, but a shade that appears naturally on the face, like a pink-y hue of Chanel's lip and cheek balm dotted onto cheekbones.
Parisian faux lashes are imperceptible
Unlike the heavy lash extensions and strips that we've come to associate with American television stars, the Parisian faux lash is nearly imperceptible. For Sylvie, Payen's application technique proves as much. "We wanted to elevate her natural beauty, so on the eyes, I would apply just a thin line of brown or black pencil and single eyelashes in different lengths," she says. "Take singles one by one and mix the longest one with the tiniest one." The result is an optical illusion that dramatically enhances the length and thickness of natural lashes. "When you see her, you can't imagine that she has on fake eyelashes," says Payen, who used Lash Lash's range of believable individuals (and plenty of mascara) on set. And a bit of balm or a nude lip is enough to finish the effect, because "with lashes, the mouth should be more quiet."
There's always room to play
Even with the traditional guidelines of subtlety and balance, French girls take cues from global trends and relish statement beauty moments. "It's also very elegant to be extreme; we have to remember that," says Payen. "In terms of makeup, we love everything." Mindy's role as a performer let Payen explore more experimental looks. "She's the one you can have the most fun with in terms of makeup—she always has really crazy, colorful, and graphic eyeliners—she's ready for the stage." Onscreen in season three, Payen and Jeremy O. Harris, who plays fashion designer Grégory Elliot Duprée, collaborated on makeup, and even Camille has a YSL-inspired disco-eye moment. It's a reminder that French-girl makeup doesn't always shy away from colour (take Anna Karina's blue eye shadow in A Woman Is a Woman, for example), and according to Payen, "We can all play with makeup and be elegant and fashionable."