Summer dressing can be restrictive and uncomfortable as it is, so adding a pregnancy belly into the mix is nothing short of overwhelming. Vogue Scandinavia has done the hard yards to find the best summer dresses and styling tips for an easy breezy summer pregnancy
All products featured on Vogue are independently selected by our editors. However, when you buy something through our retail links, we may earn an affiliate commission.
Lately, pregnancy style has been more liberated than ever. Rihanna repeatedly shut down the internet with her inspiring, all-baring maternity looks throughout the course of her pregnancy, while a belly on the red carpet has becoming a major fashion moment: just look to Serena Williams and Karlie Kloss at this year's Met Gala.
But sometimes, comfort does need to come first – and it doesn't mean you need to compromise on style. Some waistlines and materials simply accommodate a pregnant belly better - especially when you've really start to pop and your usual wardrobe can't keep up. Below, Vogue Scandinavia rounds up a selection of dresses that will work before, during and after you give birth – and will keep you feeling confident and comfortable even into the last weeks of your pregnancy. The arrival of a new child involves more than enough expense, so we've rounded up the dresses that are truly versatile, and will last.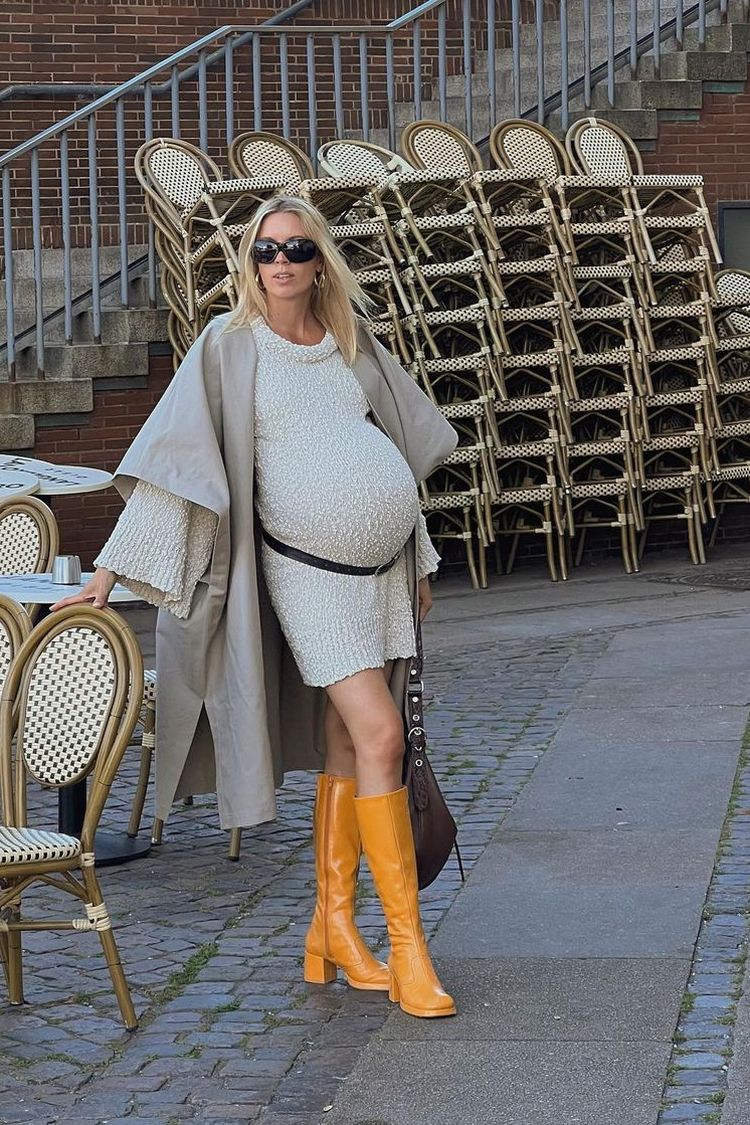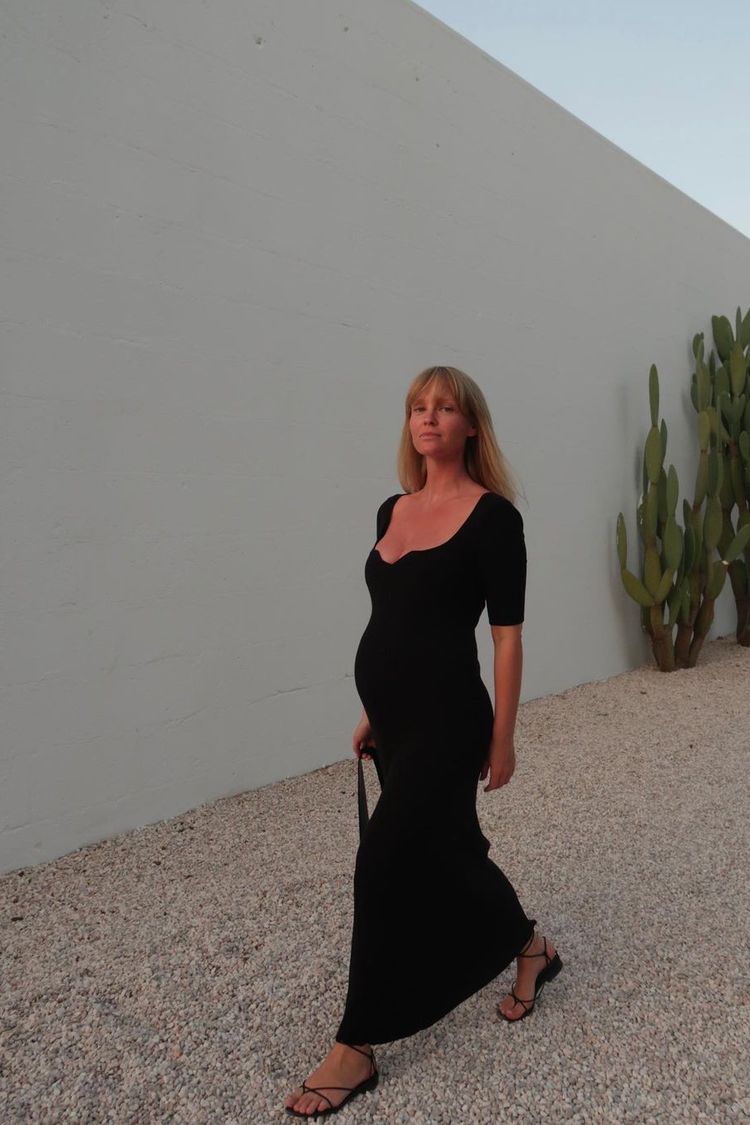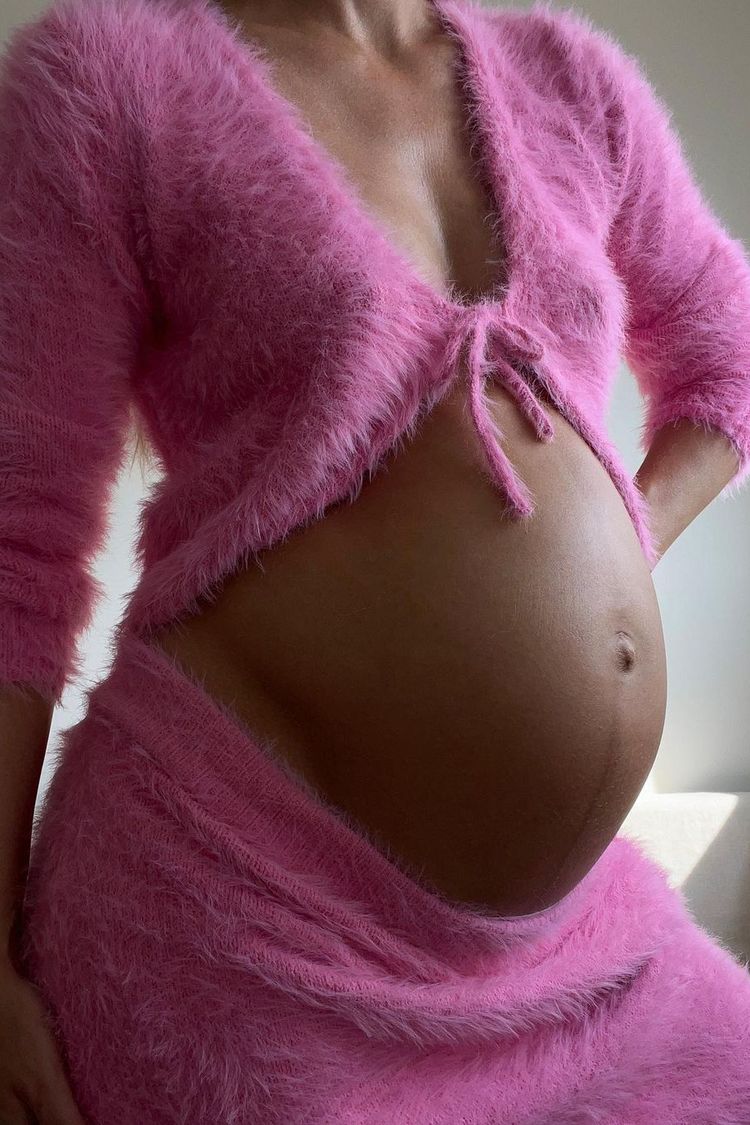 Knitted dress
There's nothing like the easy, flattering fit of a knitted dress to carry you through your pregnancy. This edit of knits has the perfect stretch to accommodate a belly – and will live on in your wardrobe long after your bump days too.
Smocked dress
Like our knitted selection, smocked detailing will also easily adapt to your changing, blossoming shape, and your post-baby body too. And it's not just for your belly – smocked panels at the bodice and sleeves will help to accommodate your beautifully evolving shape as well.
Flowy dress
While a summer pregnancy is by no means easy, it does come with benefit of being able to don lightweight, fluid pieces that just flow over your form. Opt for generous shift styles like Rodebjer's tunic, or easy-breezy silhouettes like Deija Studios' midi dress.
Empire waist
An empire waistline is a signature for maternity style, and for good reason. Falling in beautiful gathers and waves from under the bust, an empire waistline emphasises your silhouette in the best way. Rixo's printed mini is perfect for easy weekends running errands, while Alémais and Cecilie Bahnsen have options that are perfect for weddings and special occasions over summer.
Fitted dress
There is nothing more beautiful than seeing a mother-to-be enhancing her figure with a fitted dress. While being pregnant this is really your time to shine in tight clothes, whether a tight tube maxi or a clinging mesh number.
Belly pop-out
Take your cues from Rihanna's pregnancy style book and let your belly be the main event. Embrace cut-outs, whether beaded, laced or embellished, to truly show off the beauty of your growing bump.