This wardrobe hero has been relegated to our homes for far too long
All products featured on Vogue are independently selected by our editors. However, when you buy something through our retail links, we may earn an affiliate commission.
Sleepwear is a category oft forgotten when we set out to revamp our wardrobes. For most of us, getting ready for bed is a very unglamorous experience. It is tainted by washed-out T-shirts featuring embarrassing cartoon prints, stolen boxer shorts losing elasticity, and ill-fitting nightgowns: all crammed into an unorganised drawer. But it is time to question this category of fashion limbo and ask ourselves if our sleepwear couldn't do more?
Looking to some of the Scandinavian tastemakers spearheading trends, they certainly make a solid case for our PJ sets to do double-wardrobe-duty. The breezy sets are given endless makeovers, adapted into ensembles for a multitude of occasions – both expected and unexpected. Below, we've explored three ways to wear your PJ set this summer, and hopefully ample reasons to reconsider investing in some new sleepwear.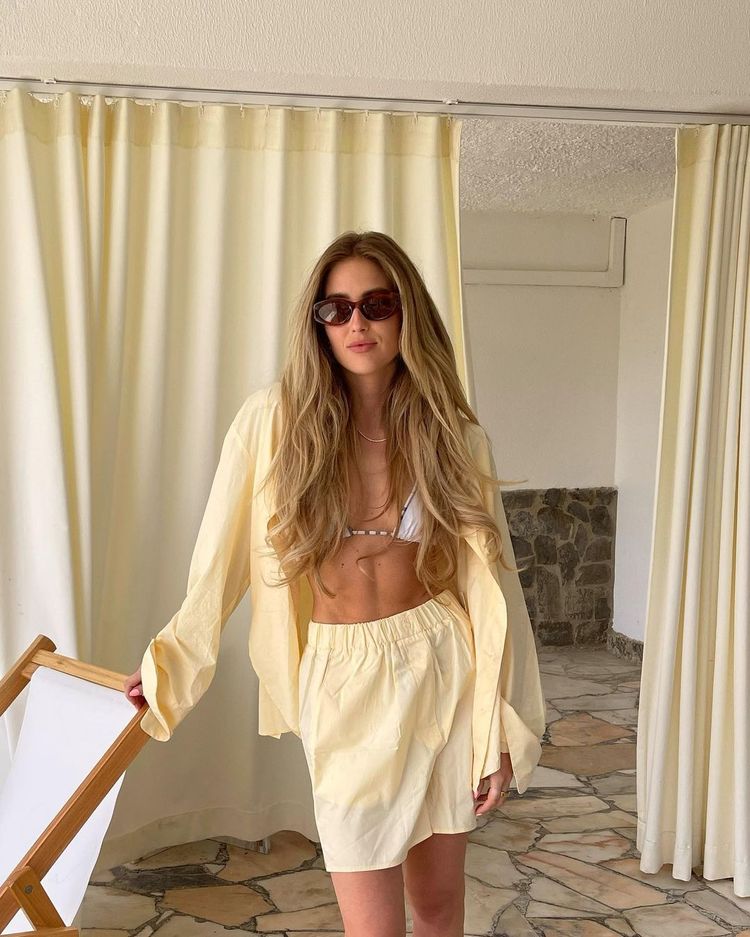 Photo: @emilisindlev
To the beach
The beach is one of the most commonplace settings for pyjama sets to be seen outside the bedroom. After all, a crisp cotton PJ set is essentially already a two-piece beach cover-up. Here, we suggest a more playful approach to styling, pairing your PJs with a matching swimsuit or bikini for a coherent ensemble best topped off with oversized sunnies and flip-flops. Then, leave the shirt undone to lean into that carefree, tousled salt-water hair, laid-back look.
---
To the beach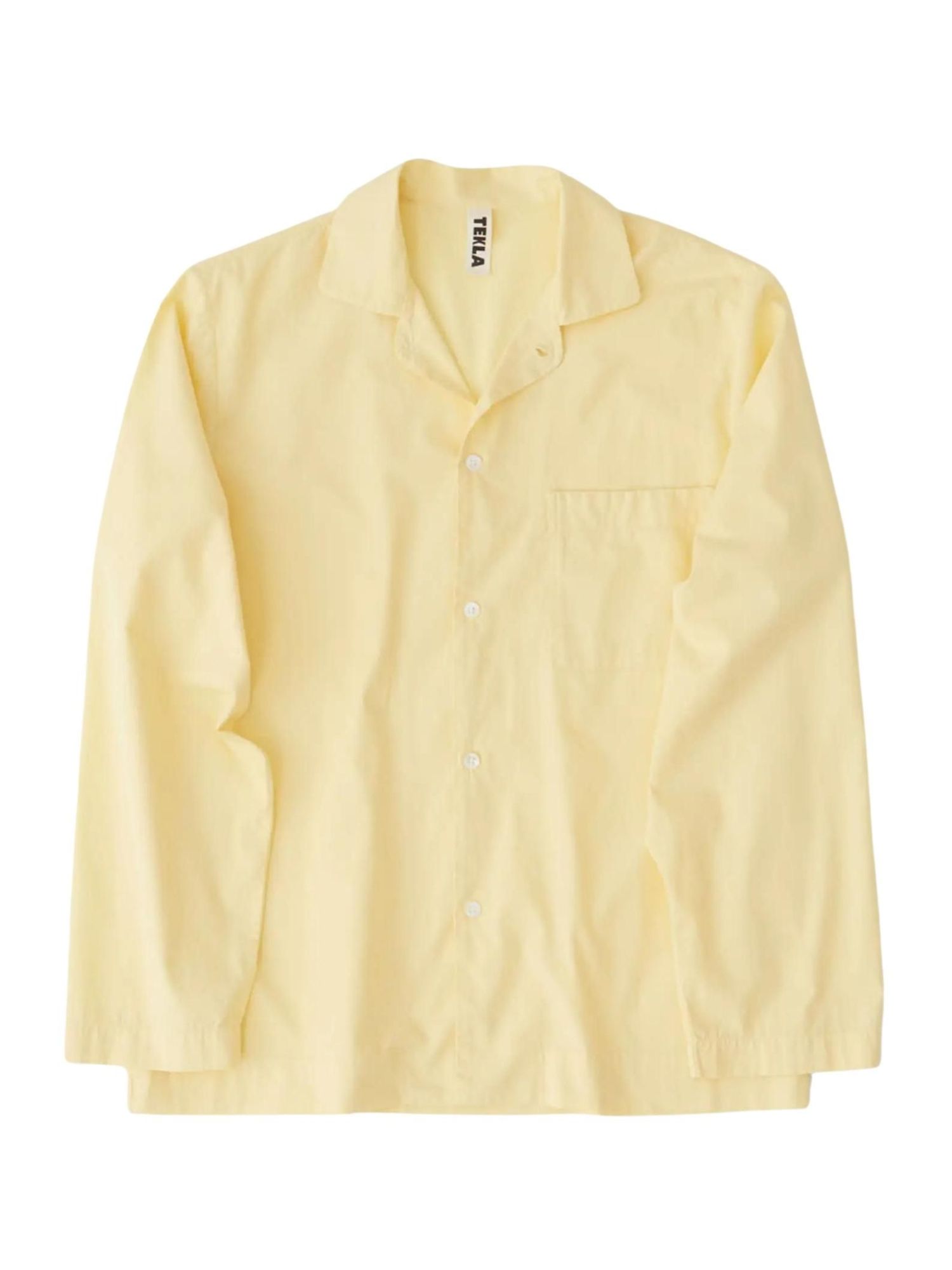 Poplin sleepwear shirt
Tekla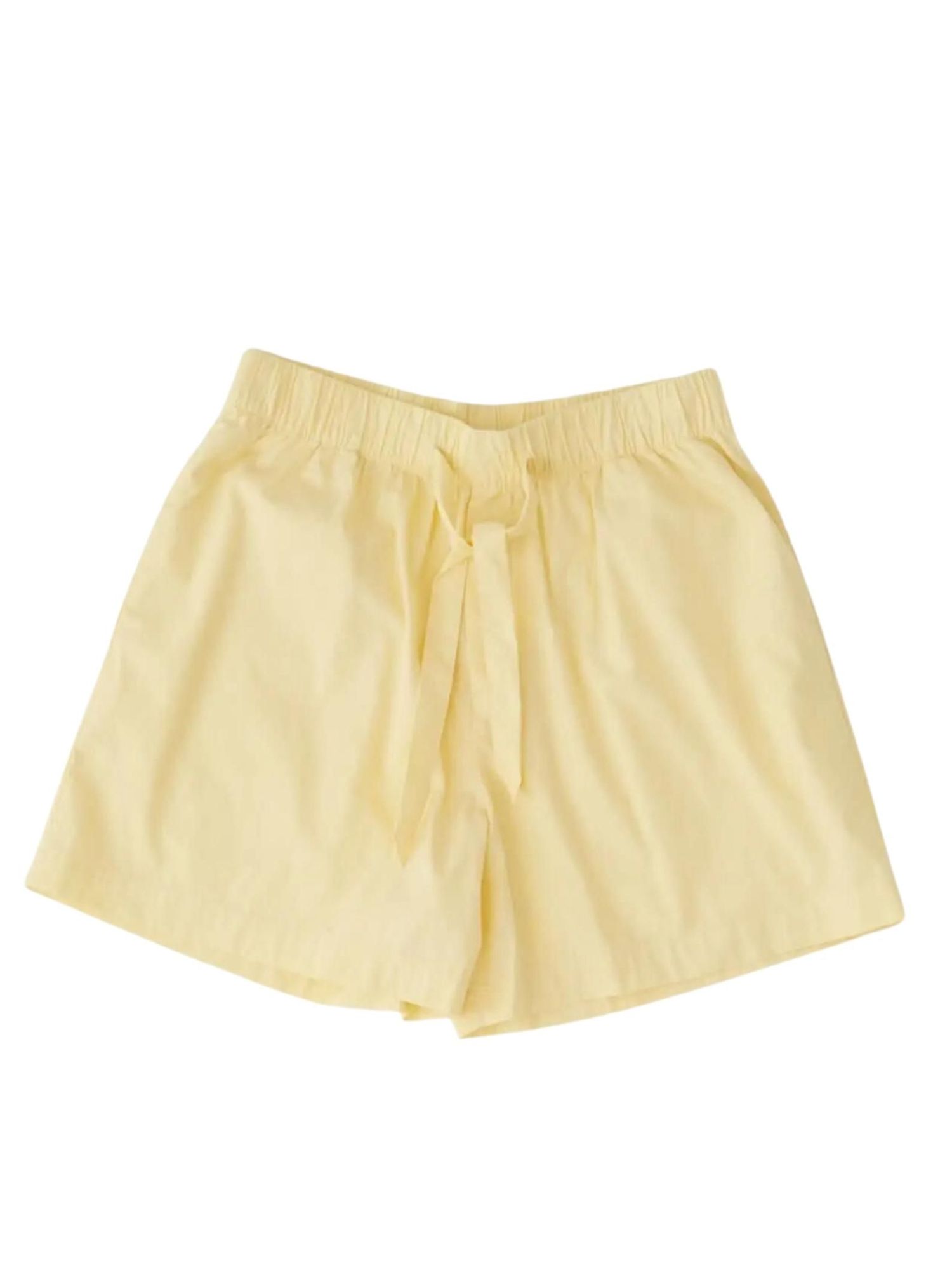 Poplin sleepwear shorts
Tekla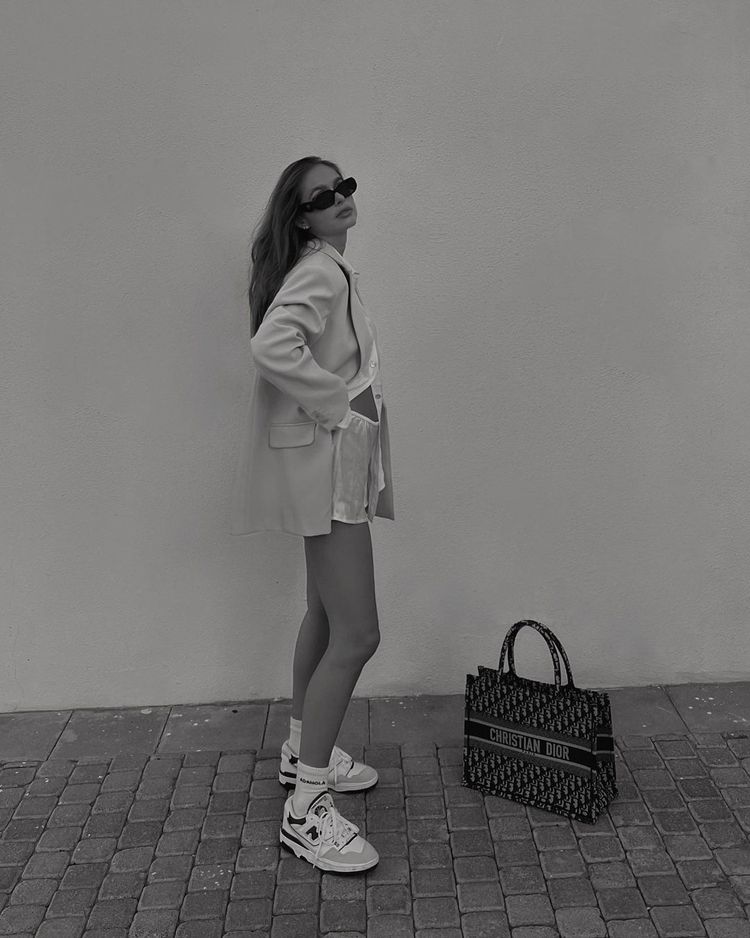 Photo: @mariakragmann
Running errands in the city
It is well known that the devil is in the details, and when dressing up your PJ set for the city – whether a spot of brunch, dressed-down Friday, or running errands – this is an irrevocable truth. Save heels or statement accessories for evenings out, instead opting for slouchy tailoring, sneakers and a tote bag to perfectly balance dressy and casual. Layering your silky set under an oversized men's-cut blazer instantly removes the look from the bedroom, instead oozing city comforts.
---
To the city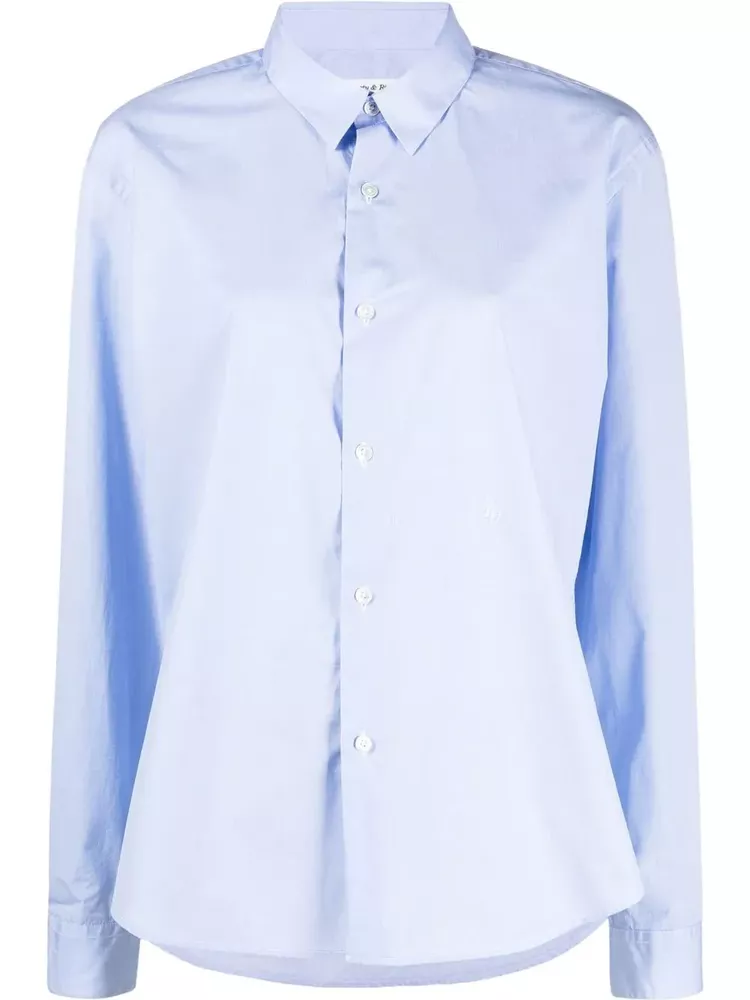 Charlie cotton poplin shirt
Sporty & Rich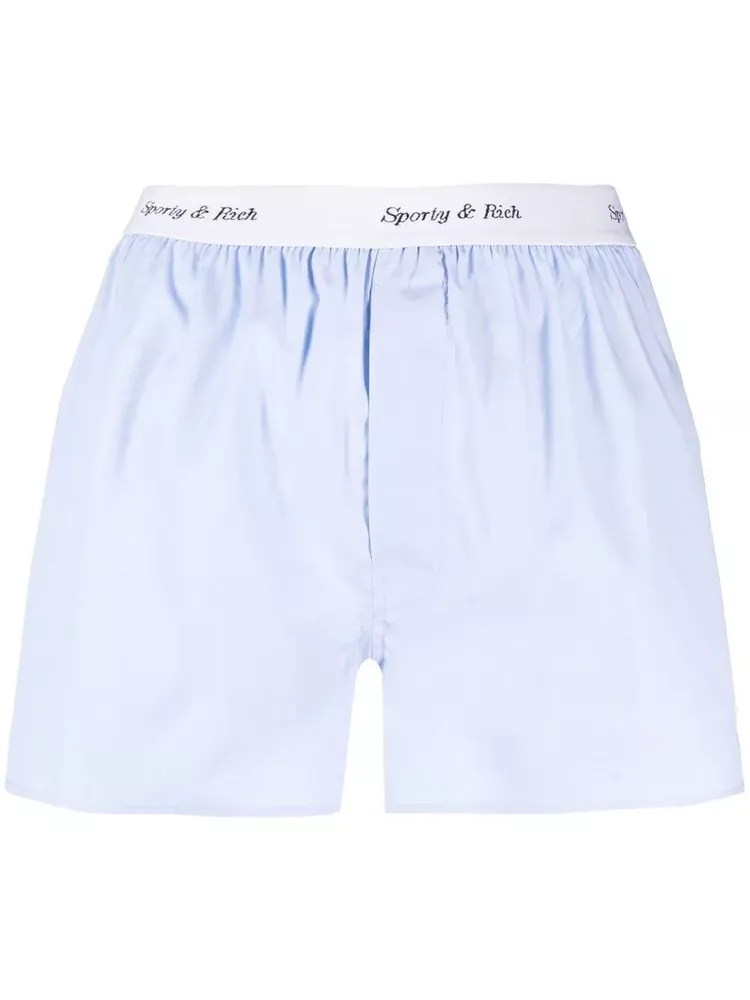 Logo-waistband shorts
Sporty & Rich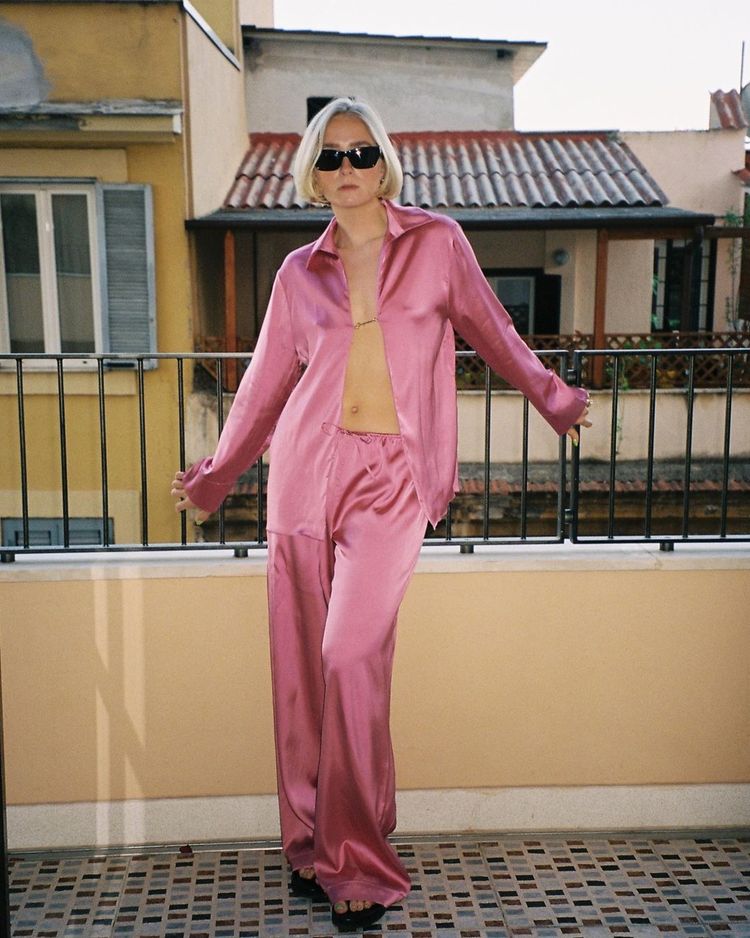 Photo: @fannyekman
To dinner and drinks
Choice of material can make all the difference when trying to zhoosh up a PJ set. While being equally comfortable to sleep in, crisp cottons tend to be better for day-time ensembles while silky sets were made for after-work dressing. The illustrious fabric has an innate lux feeling that, when paired with glistening jewels and strappy heels, fit better in a cocktail bar rather than in bed. Styling your set, dare to bare some skin by fastening just the single button for effortless sartorial prowess.
---
To dinner and drinks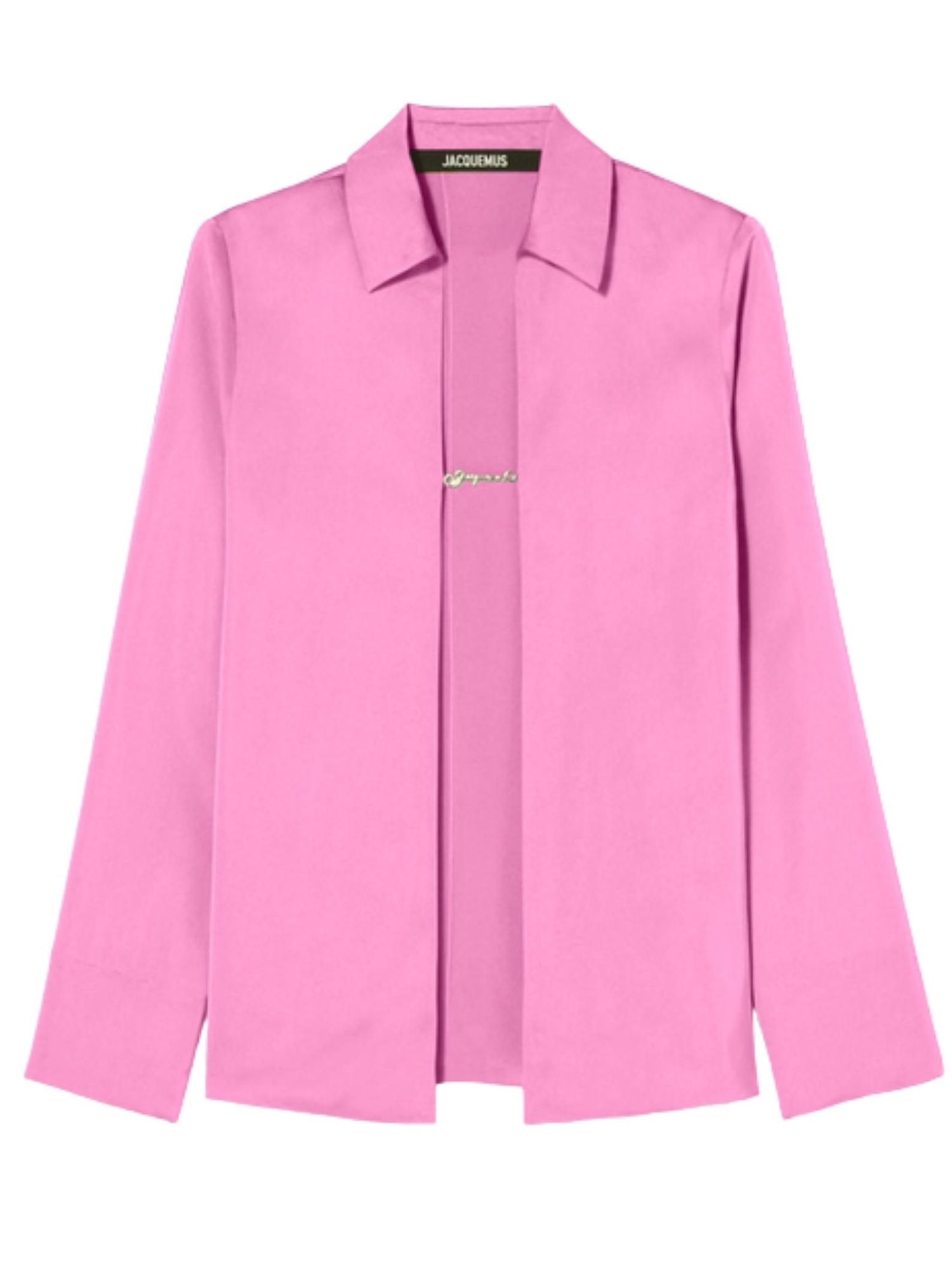 La chemise Notte
Jacquemus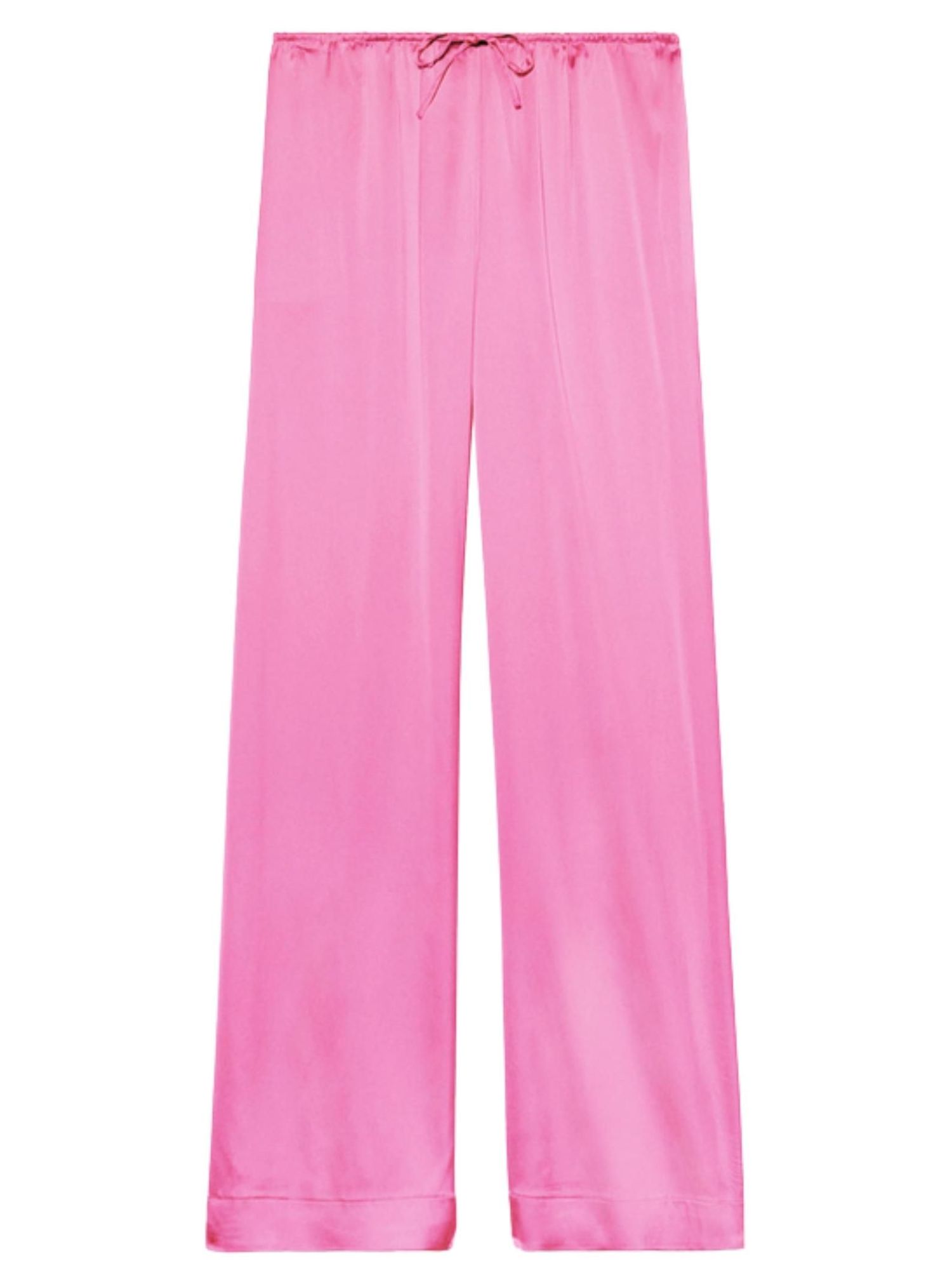 Le pantalon Mentalo
Jacquemus