Dapper gentlemen and cool kids showed up for an otherworldly meal to celebrate Zegna's new Copenhagen flagship
Last night's Zegna dinner in Copenhagen was a feast for the senses. Smells by way of pine sprigs, like those found in the Oasi Zegna nature park in Biella Alps, where the Italian heritage brand plants trees to offset its production (in fact, a tree was planted in the name of every dinner guest, myself included). Taste by way of the exquisite tasting menu fashioned from local ingredients at hideaway Michelin-starred restaurant Alouette. Sound by way of intimate dinner conversation (just 20 guests were gathered). And touch? Well, just touch a Zegna wool or cashmere worn by the person to your left or right.
The occasion? To fete the newly opened Zegna shop tucked within Illum, Copenhagen's luxury department store. At the in-store cocktail party before the dinner, Danish models Shami Ezra and Veronika Gram mingled with Rotate designer Thora Valdimars (sporting a chic new haircut). Elsewhere, photographer Frederik Lentz Andersen clinked glasses with model and musician Anton Thiemke.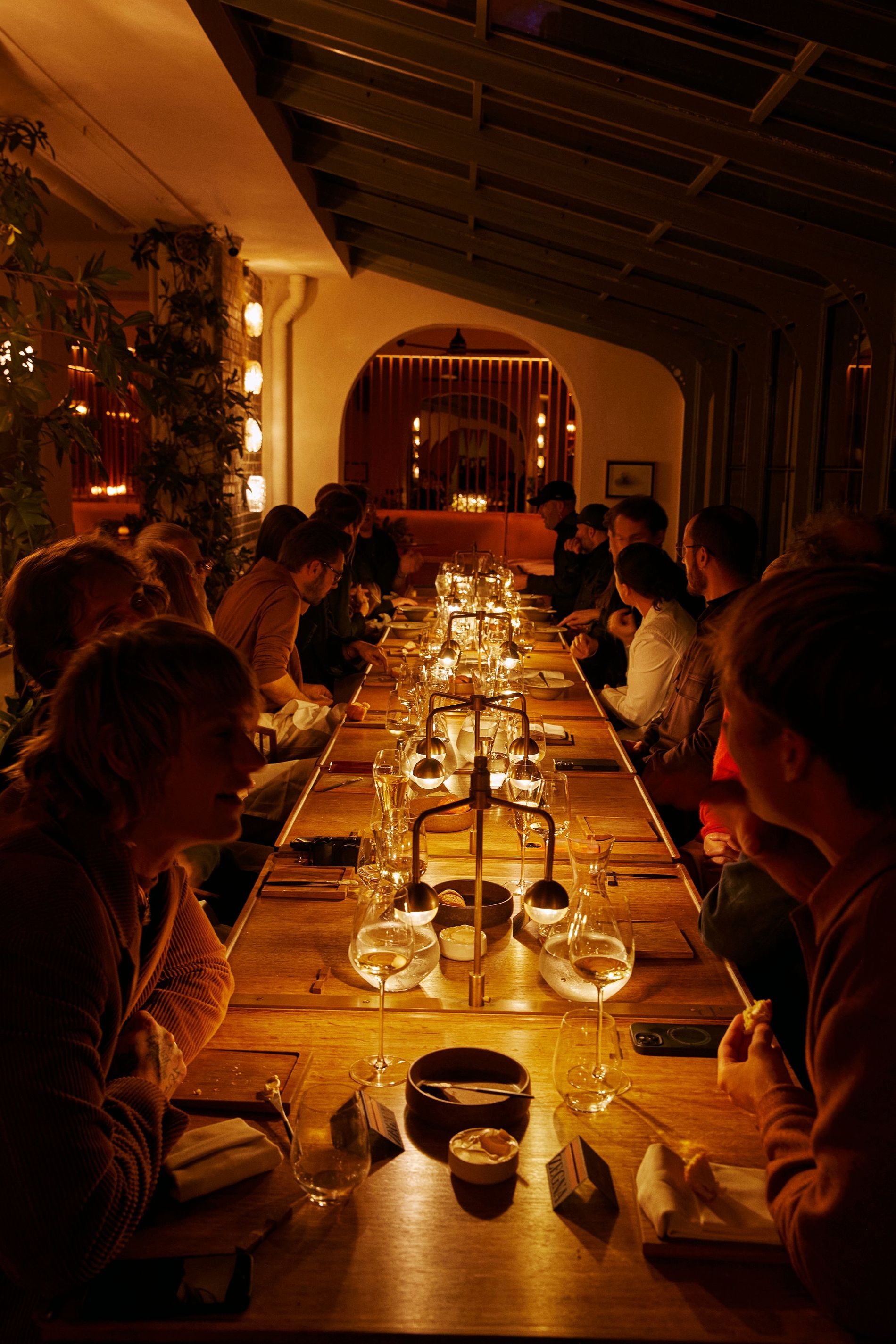 Photo: Polina Vinogradova
Back at the dinner, endless courses of extraordinary food came introduced by chef Nick Curtin. Beetroots and stuffed peppers, delicate tomato salad and a melt-in-your-mouth lamb. The table grew silent each time a dish was placed, followed by a resounding "Oh my god". A meal that exhibited an attention to detail matched only by Zegna's unending obsession with quiet craftsmanship, fostered over generations. See all the images below.