Who knew a panty clutch could be this covetable? From lingerie drawer to the limelight: Lacy Laboratory's latest collaboration with designer Lisa Helena Jacobsson reimagines underwear into handbags
Lace Laboratory, an online-based women's underwear brand renowned for its "women-powered underwear universe", has partnered with Swedish designer Lisa Helena Jacobsson on a collection of lacy handbags made from upcycled lingerie. Co-founded by Faye Flensburg and Felicia Lönnqvist, Lace Laboratory's unexpected collaboration is far from run-of-the-mill for the brand. "It's the perfect combination of innovation, fashion, and playfulness," notes Lönnqvist. "Fashion doesn't always have to be so serious.'
Lingerie may usually take a backseat, discreetly enhancing outfits from beneath the layers. However, this fashion-forward venture seeks to shift that narrative dramatically. Comprising 12 singular handbags, each fashioned from 15 - 20 pairs of never-worn panties, the collection breathes new life into Jacobsson's now signature drawstring designs. According to Jacobsson herself, this is a collaboration "made with heart," one that consciously repurposes high-quality lace while still aligning with the aesthetic she's known for.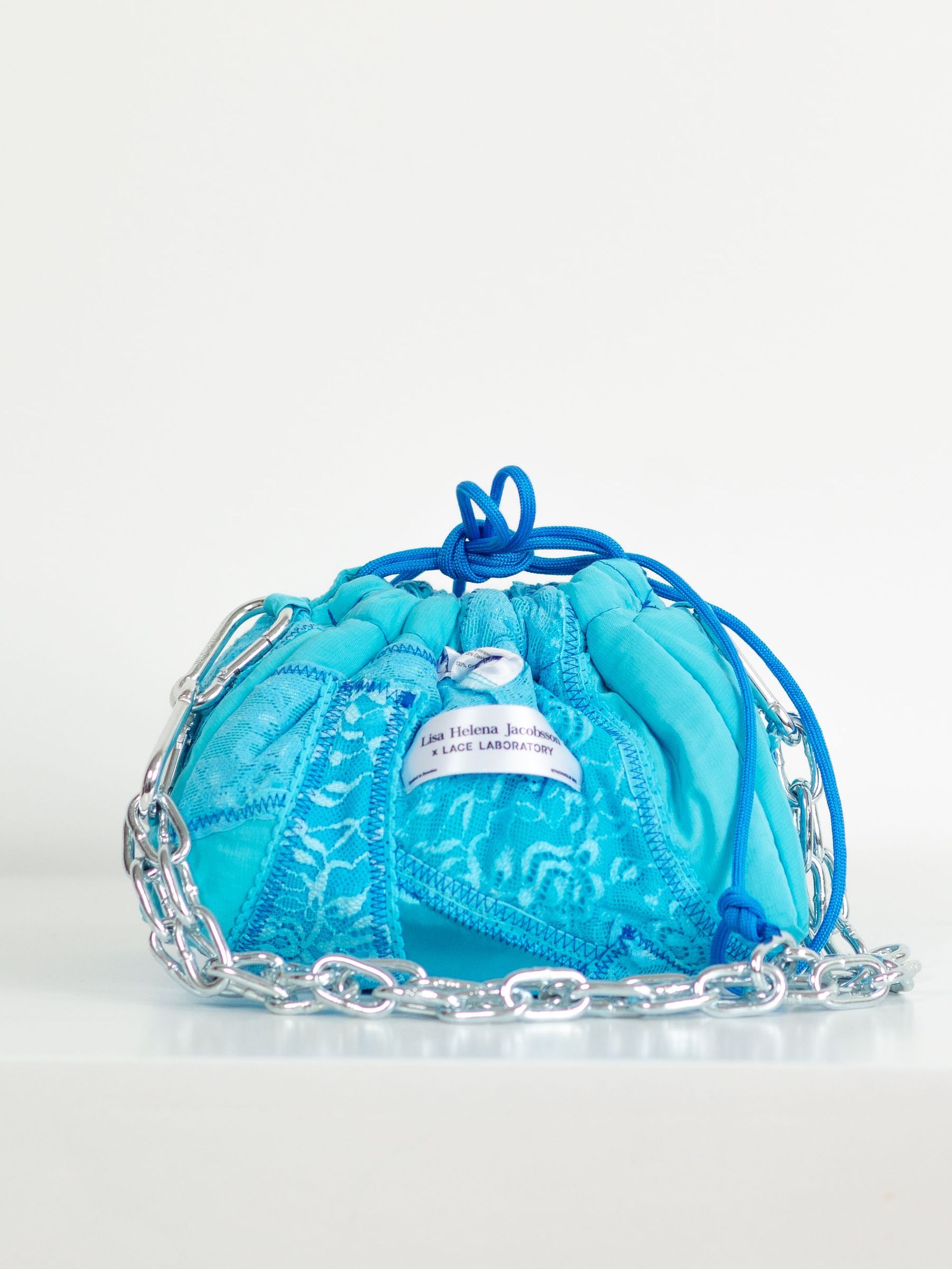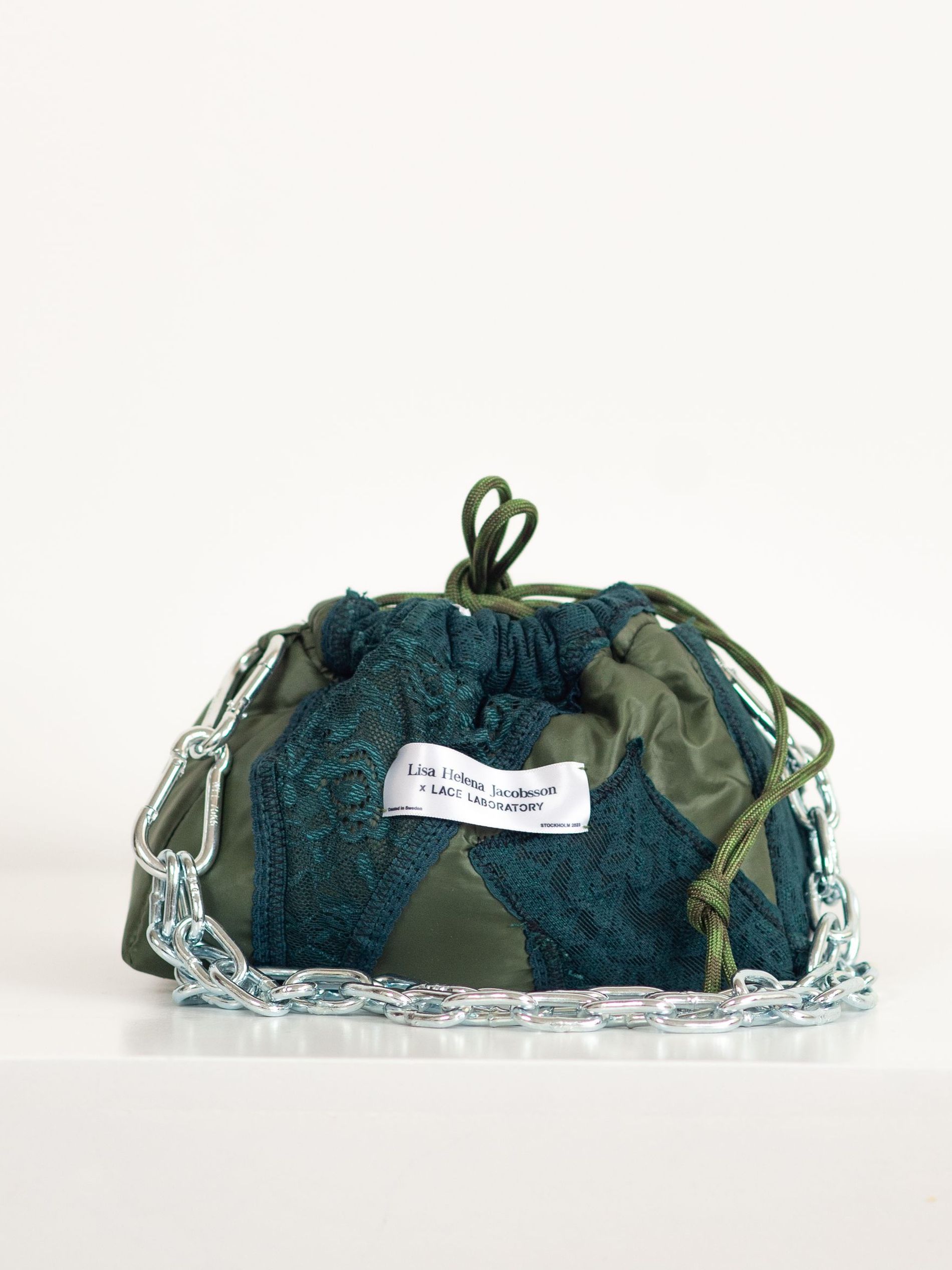 But why Lisa Helena Jacobsson? "We have followed Lisa's journey over time and are so impressed by her work, design, and super-sweet personality," Lönnqvist answers. In keeping with Lace Laboratory's previously mentioned ethos, choosing to work with a "Swedish female designer" was key to the collaboration.
By combining Lace Laboratory's existing stock with Jacobsson's design acumen, this collaboration hopes to serve as more than just a creative endeavour. "We hope that this collaboration can inspire other underwear brands to think outside the box and re-work and re-use the material for all different ideas – your creativity is the limit," Lönnqvist emphasises.
The upcycling aspect taps into the broader ethos of sustainable fashion, given that, as Lönnqvist points out, "Underwear is often made of high-quality, soft, and breathable textiles in beautiful colours that you actually can reuse in so many different ways."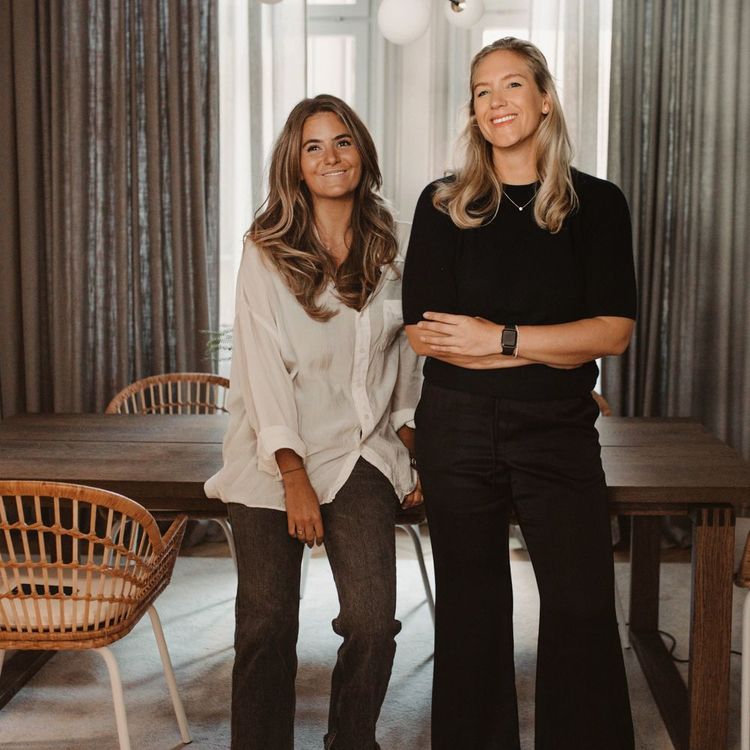 Lace laboratory founders Faye Flensburg and Felicia Lönnqvist.
It's a timely call to the underwear industry, innovation that is filled with fun innovation. After all, we can't help but agree with Lönnqvist: "fashion doesn't always have to be so serious."