Sanaz Parham, the Iranian-born Swedish-raised brand director of Axel Arigato, pens a reflection on all that has come to pass in the year since Mahsa Amini's death – and what Scandinavia can do next to support
September 16th marks the first anniversary of the tragic death of 22-year-old Mahsa Amini while in the custody of Iran's morality police, all because she showed a few strands of hair. The months of nationwide protests that erupted after Amini's death – spearheaded by women – that swept Iran and poured over across the world, has been unlike anything Iran has seen before.
Almost 12 months later, the voice of the feminist revolution in Iran is still loud and clear. Day after day, the young girls and women of Iran are rising up by dancing in the streets, singing out loud, holding hands in public, expressing themselves on social media, and marching outside with the wind blowing through their hair. For myself and Iranians in the diaspora, watching our people speak out to achieve their freedom and right has been both inspiring but really heavy to watch. The movement reminded us of the history that took us here. Mahsa's death symbolizes the fight for women's rights and the struggle against injustice and oppression since 1979.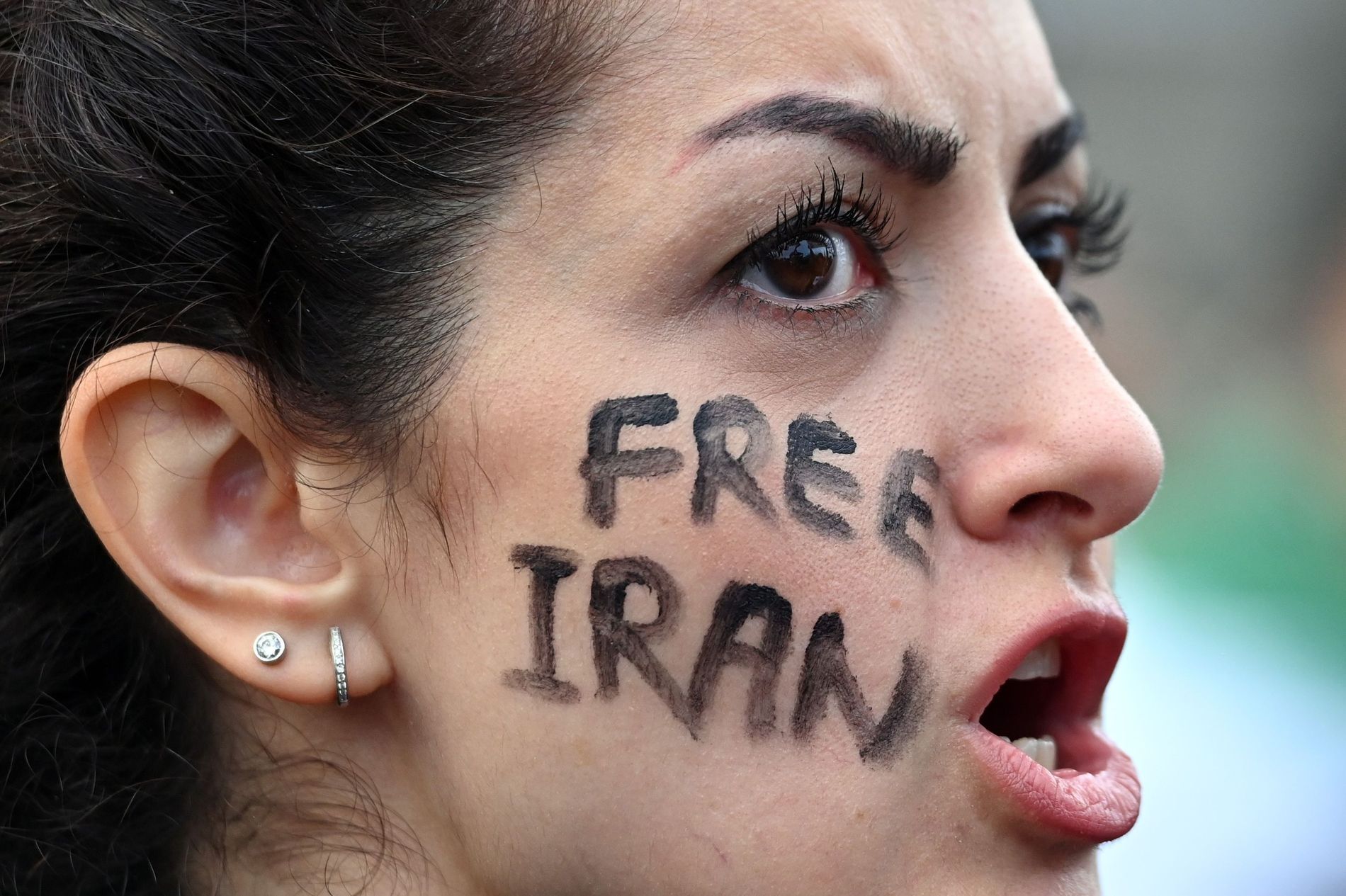 Photo: Getty
As I continue my own journey towards reclaiming and celebrating every part of my Iranian identity – the movement has been a reminder of how privileged I am and with that I feel I have a responsibility to ensure that my people are seen, heard, amplified and that their cries for freedom aren't just another headline to ignore.
When thinking about how I can continue to be a bridge between the young girls and women of Iran and the Scandinavian society, and to make my fellow Scandinavians understand the struggles of the Iranian people, I realise I need to make the story feel familiar, so that we, women in Scandinavia, can relate.
Any protest to defend women's rights and freedom needs to be a global action
Sanaz Parham
But the reality is, this is not just about Iran. Amini was not the first woman to suffer from a repressive theocracy. Women have been considered as second-class citizens globally, and throughout centuries. The reversal of Roe vs Wade in a Western country like the US is an example where women in this day and age are already experiencing a scary slip of basic freedoms and their bodily autonomy.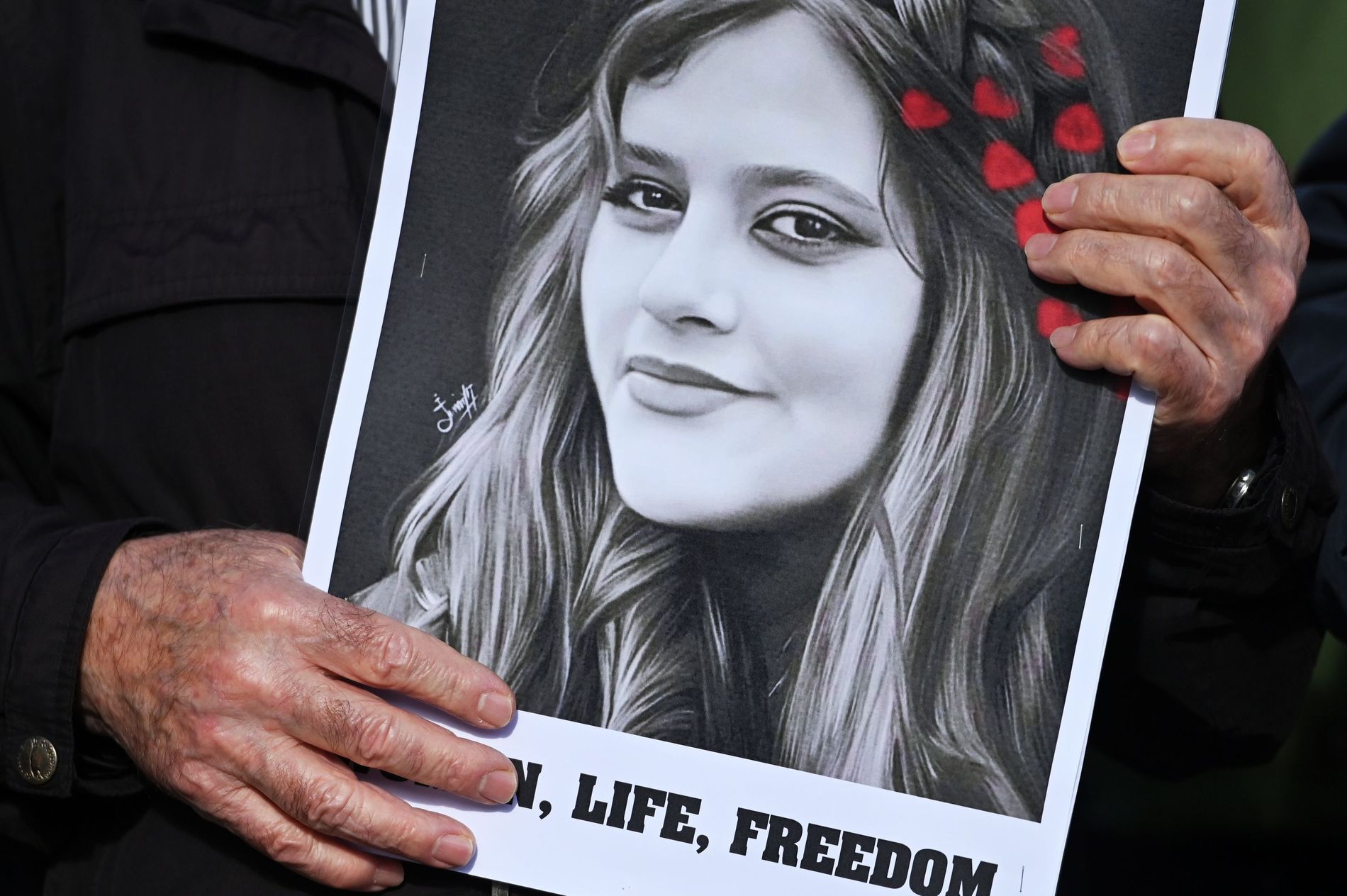 A woman holds a sign at one of the regular rallies in Stockholm. Photo: Getty
This is why the resistance deserves our attention. Any protest to defend women's rights and freedom needs to be a global action - because women everywhere should have full autonomy over their own lives and bodies.
Since the beginning, protests have taken place every Saturday in the Scandinavian cities organised by the Iranian diaspora. As we approach the one-year anniversary of Amini's tragic death, allow us once again to stand up in honour of Amini and all of the women throughout history who have paid the ultimate price for speaking out to achieve their rights.
It's a unique moment to stand up for feminism in a new way and by continuing to be a voice for Iranians globally, together we can make a change – perhaps small, and one that may not be immediate – but that has the potential to be a step towards equality and a road to freedom.