Mashing up art and fashion, Nitty Gritty is the Södermalm's answer to Colette
To us, fashion is an art form, so it's only natural to showcase it alongside actual art. Nitty Gritty, one of Stockholm's beloved boutiques is doing just that with an initiative simply titled 'Art in Store', in which contemporary art exhibitions are installed in the Södermalm space.
Since May of this year, patrons of Nitty Gritty can take in an art show as they peruse racks populated with Scandinavian brands like Our Legacy and Aiayu alongside international darlings like Bode and OrSlow. Show up during one of their 'Store Hours' events and you can also enjoy music courtesy of renowned Swedish DJs, most recently Axel Boman.
Mashing up art and retail is nothing new, Colette (RIP) and Dover Street Market being the most obvious facilitators. Still, Nitty Gritty's endeavour is noteworthy due to the sheer quality of its programming, which features established and emerging artists that would impress even the snobbiest art enthusiast. The sort of person who thinks that art has no place in a store. This is thanks to curator Saskia Neuman.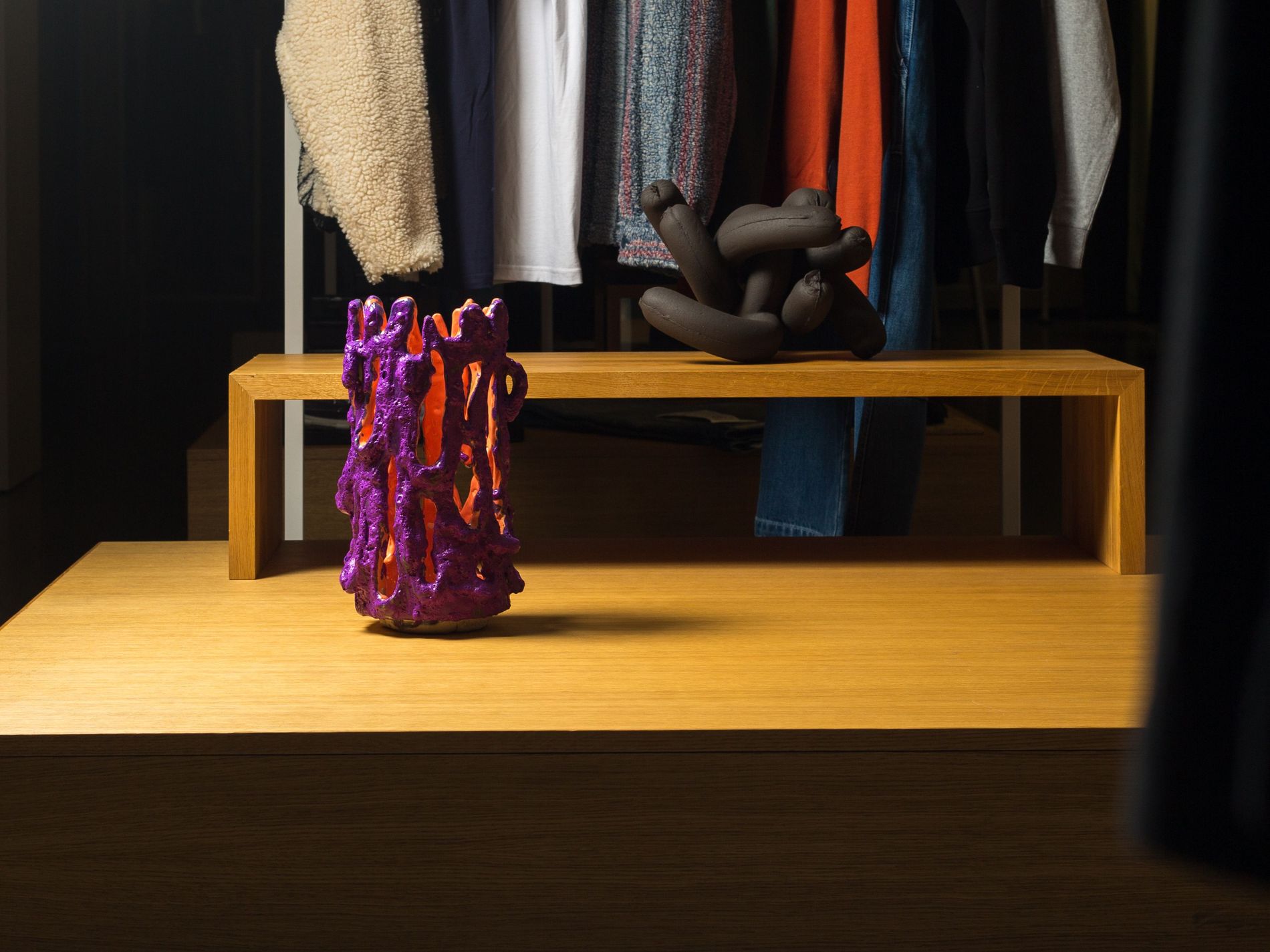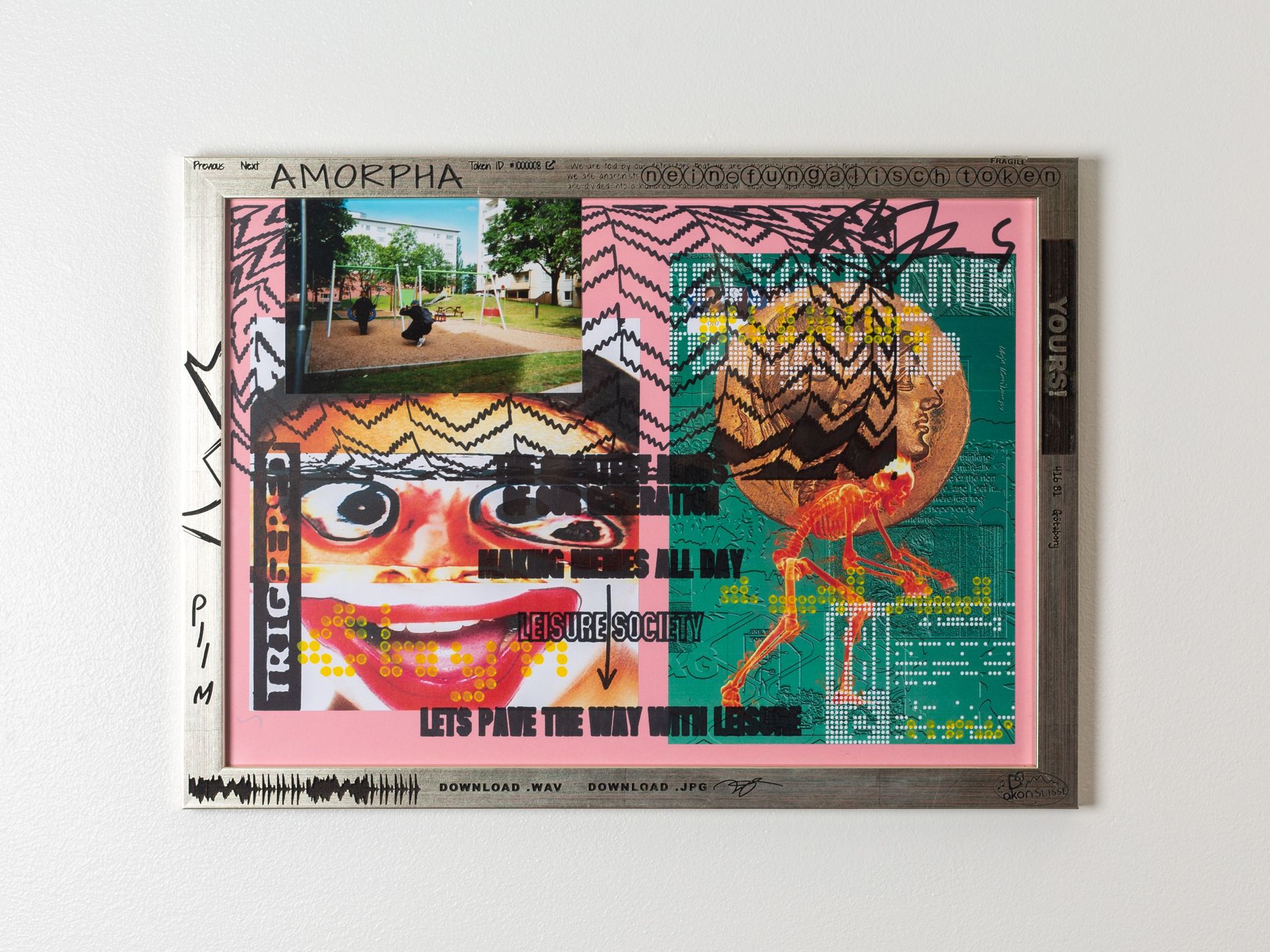 "Our ambition is to present contemporary art in a new setting," says Neuman, who was linked up with Nitty Gritty owner Marcus Söderlind via mutual friends. "As a curator, I strongly believe that in this post-pandemic environment – or, almost post-pandemic – we need to make culture available to more people and easier to access." Previously the director of Market Art Fair and now a curator and commentator at large, Neuman also finds time to contribute profiles of noteworthy Nordic artists to Vogue Scandinavia.
In addition to creating an accessible cultural experience, Neuman sees the project as an opportunity to "bring lesser-known artists to a wider audience." Exhibitions, which last four to five weeks, bring together two artists to create an unexpected dialogue. "I am constantly going on studio visits with artists, visiting exhibitions, keeping extensive notes…. Constantly trying to see red threads and synergies between artists and artwork," she says.
The first exhibition, for example, showcased textile artist Nadine Byrne, whose delicate embroideries were a natural complement to the garments in the store, alongside Jenny Källman's visceral photographs. "They had always wanted to be exhibited together, and the idea of combining very contemporary, beautiful photography with delicate embroidered reliefs really excited me," says Neuman.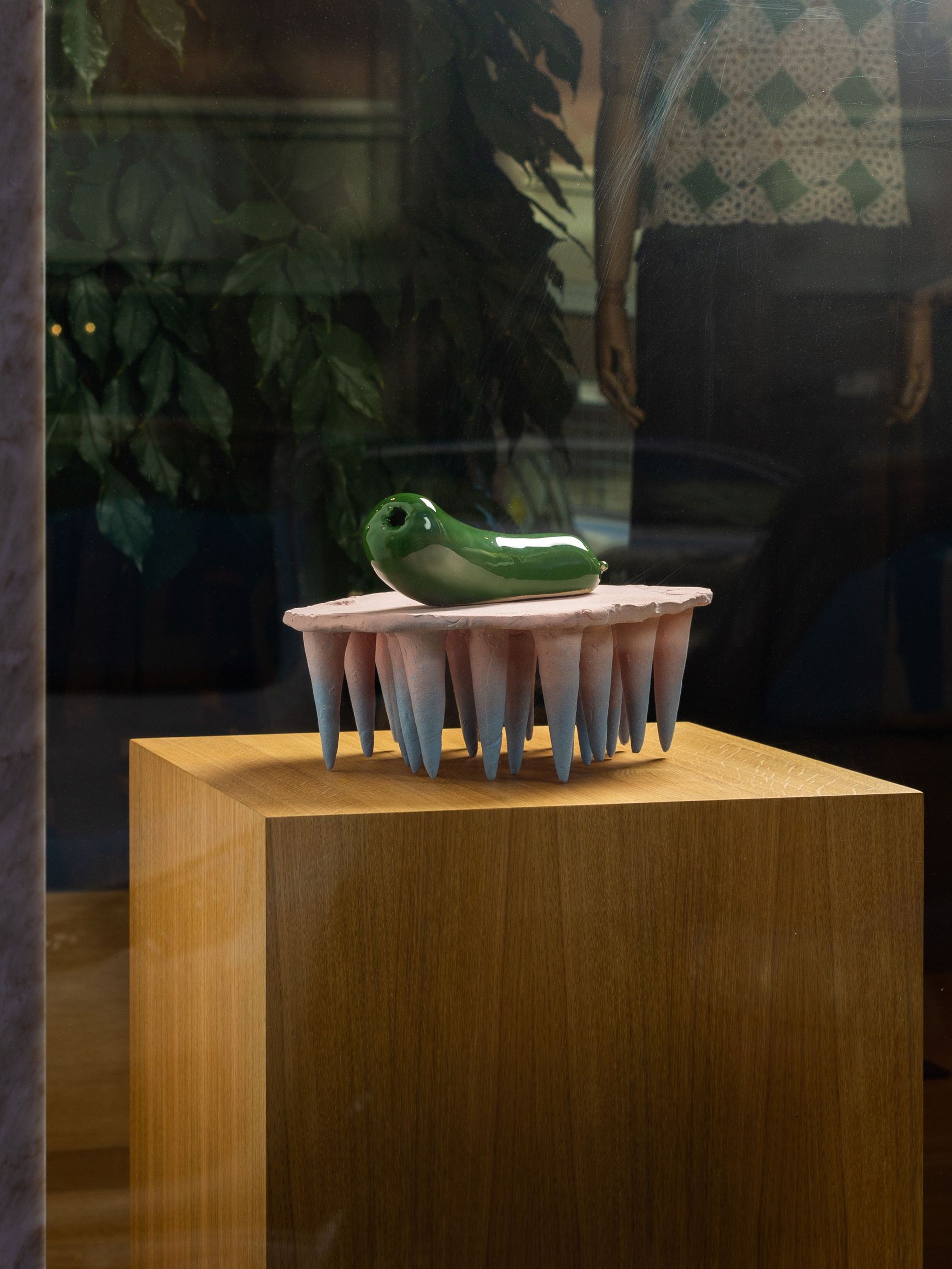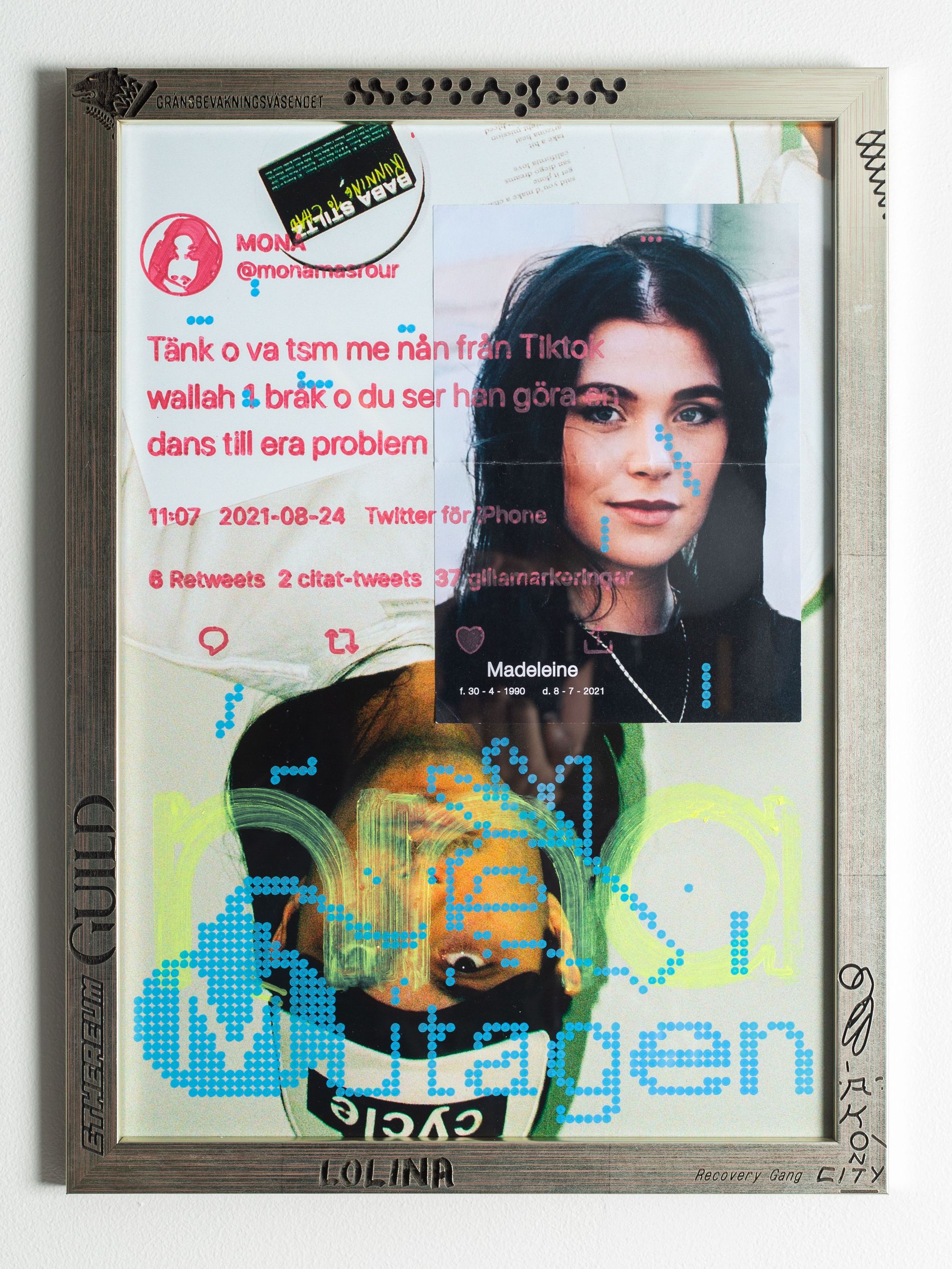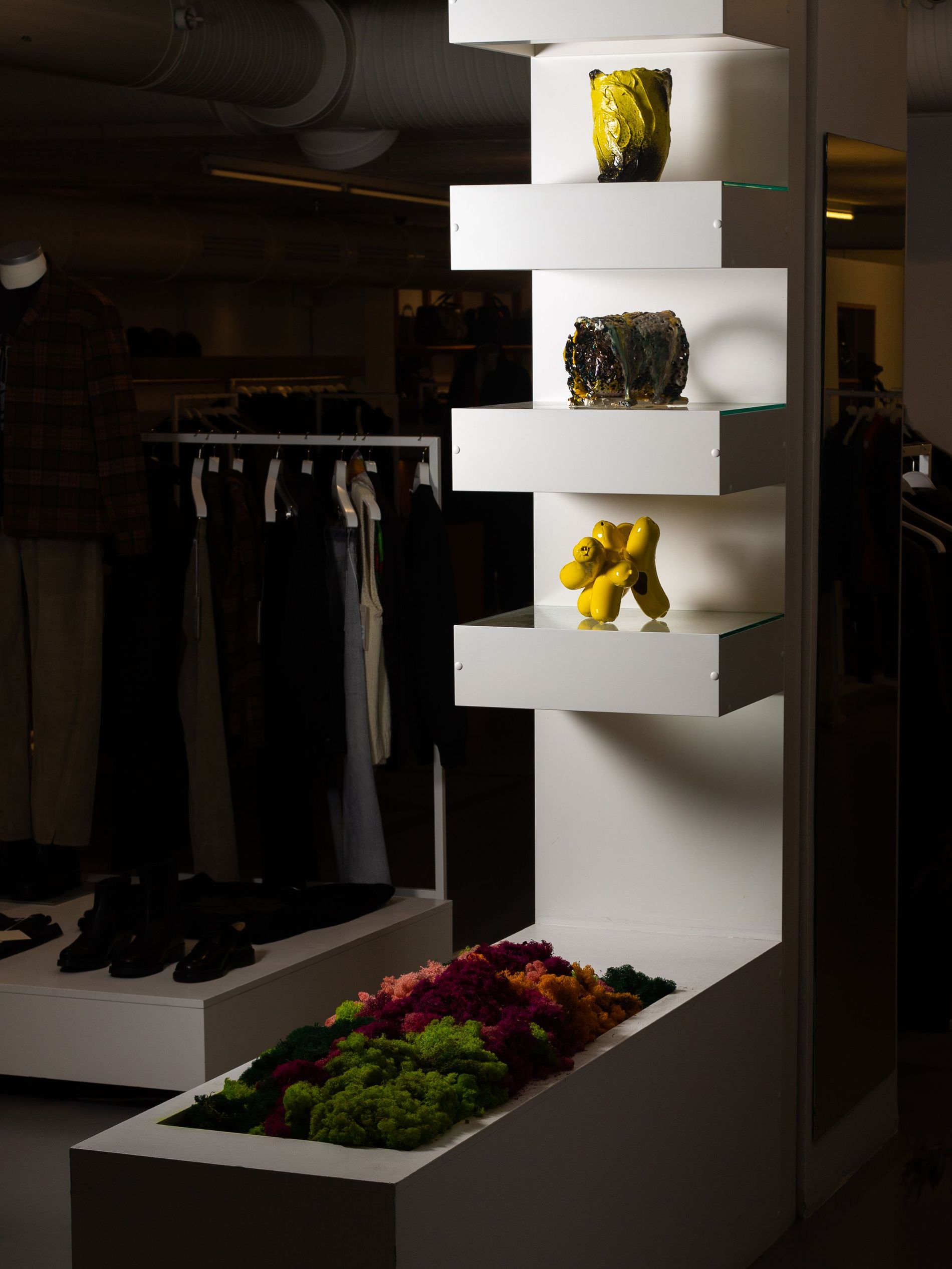 Meanwhile, Nitty Gritty's next exhibition, opening this Saturday as part of Stockholm Art Week, features the amorphic sculptures of Haidar Mahdi against the contemporary collages of Ilja Karilampi. Neuman describes the combination as a "more is more visual experience."
But the question remains, does exhibiting art in store generate clothing sales? "Definitely… or I mean, I don't have any data on it," Neuman jokes. "I imagine that people stay in the store longer to look at the artwork, or perhaps go into the store to look at the exhibition and discover something they just need to buy." She notes that it works the other way as well, with those intending to shop for clothes walking out with a piece of art.
Which ever way you slice it, Art and Store are a perfect fit.