Vogue Scandinavia breaks down the reasons why you should consider adding cod liver oil to your dietary supplement routine
By now, you may have already included some supplements in your dietary and beauty regime, such as collagen to support your hair, skin and nails, or various vitamins to help keep your body functioning at its best. Amongst the dietary supplements that scientifically benefit our health is cod liver oil, extracted from the liver of cod fish that live at the very bottom of the ocean. Comprising several health benefits, implementing a dose of cod liver oil into your daily routine can contribute to the wellbeing of several aspects of your body.
With input from medical experts, below, Vogue Scandinavia unpacks cod liver oil's most significant health benefits and how to incorporate it into your dietary supplement routine correctly.
What makes cod liver oil beneficial to our health?
"Cod liver oil is a substantial source for vitamin A and D, as well as omega-3 fatty acids, that are crucial in supporting your health," says Marja Ahava, MD, a specialist in general medicine. "If you eat fish two to three times a week, taking cod liver oil as a dietary supplement may not be necessary, however, if you don't consume fish in a weekly basis, including cod liver oil in your diet as a supplement is highly recommended. The best alternatives for vegetarians and vegans are seaweed-based supplements."
As a dietary supplement, cod liver oil is available in the form of capsules or raw and unprocessed oil. The supplement can be taken daily, and the usual dose is one to two teaspoons per day. However, Ahava reminds us that vitamin A and D should not be excessively consumed; hence consulting your doctor before starting any new dietary supplements is advised. When following the correct dosage and taking cod fish oil regularly, the health benefits can kick in as early as after two weeks after taking the supplement.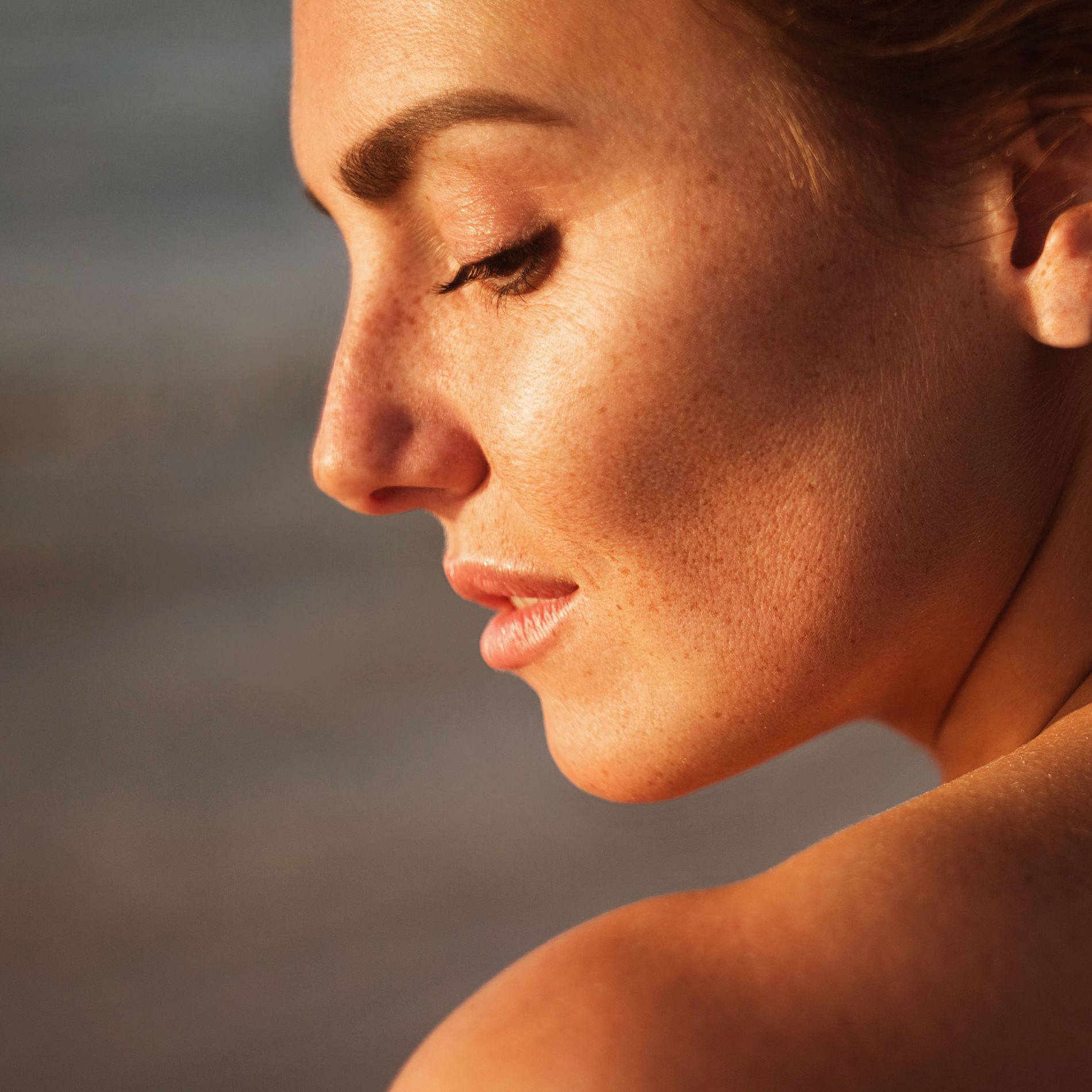 Cod liver oil is said to improve skin health. Photo: Getty
What are the health benefits of cod liver oil?
In the beauty industry, cod liver oil is among the most explored due to its suggested positive effects on the skin. "One of the most damaging factors for your skin is the sun's UV rays," explains Ahava. "Due to the omega-3 fatty acids, taking cod liver oil regularly is likely to help to prevent the redness caused by the harmful sun's rays while strengthening the skin barrier function. In addition, the fatty acids also decrease the inflammation caused by the sun on the skin."
Kirsi Isoherranen, MD, a dermatology specialist, agrees: "In addition to decreasing the harm caused by the UV-rays, cod liver oil can reduce skin's dryness and hyperpigmentation. As the omega-3 fatty acids aid in decreasing inflammation, cod liver oil can help to improve a number of skin conditions such as acne, rosacea, psoriasis and eczema."
Alongside enhancing skin health, cod liver oil can support the overall well-being of the body and the mind. "Cod liver oil balances blood pressure and cholesterol, so it contributes to healthy heart functions," Ahava says. "Furthermore, the omega-3 fatty acids can aid in reducing period pain, and even though it doesn't boost weight loss, cod liver oil can help in achieving a smaller waistline."
Isoherranen concurs, adding that "cod liver oil can aid in hormonal imbalance and help in keeping your bones and joints healthy. It's a great source for vitamin D, which us Scandinavians can be lacking during winter months. Vitamin A, on the other hand, can aid in maintaining good eyesight." Isoherranen and Ahava also note that some studies suggest that cod liver oil contributes to mental wellbeing, improving alertness and mood balance.
---
Shop cod liver oil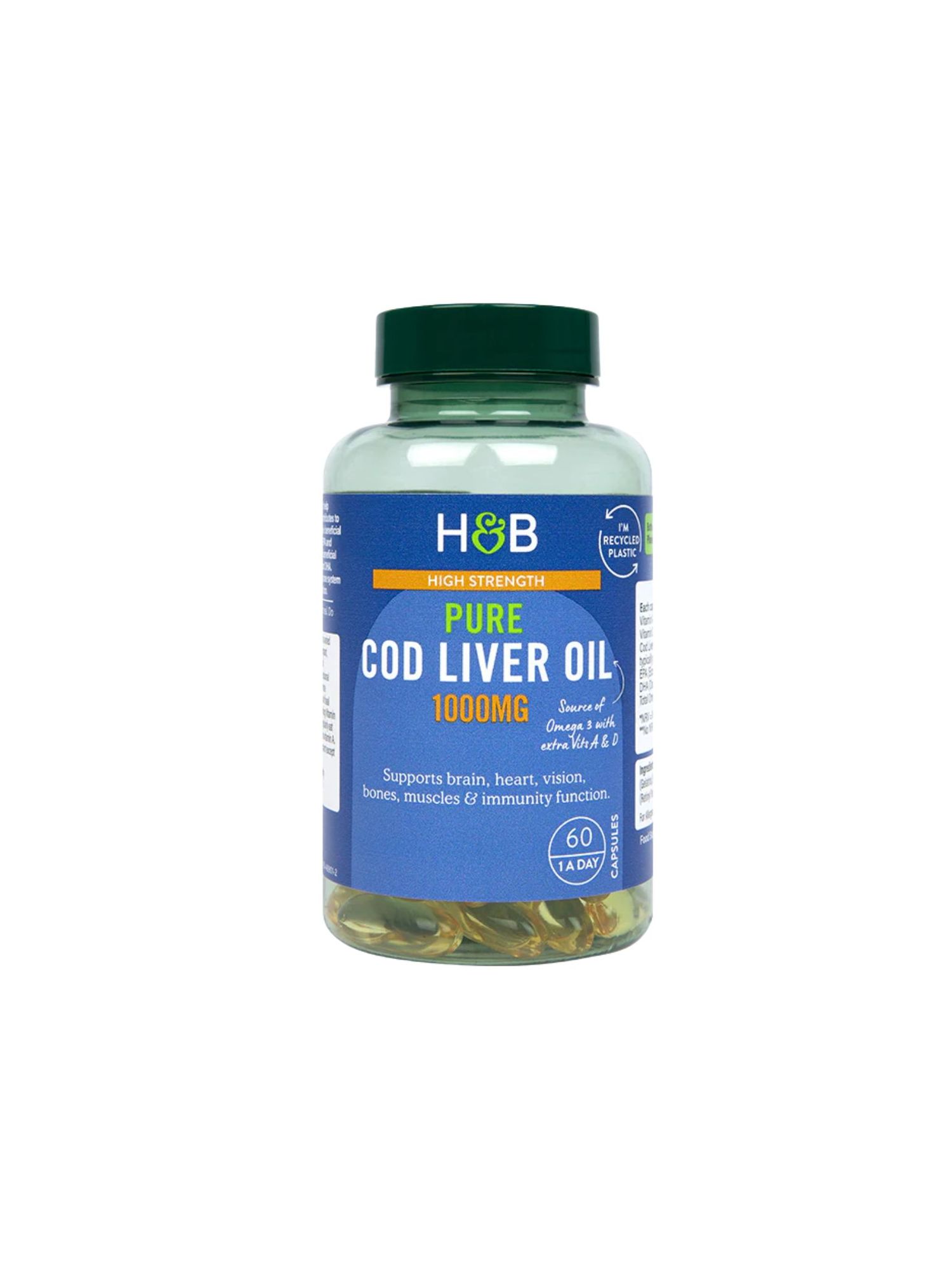 Pure Cod Liver Oil Capsules
Holland & Barrett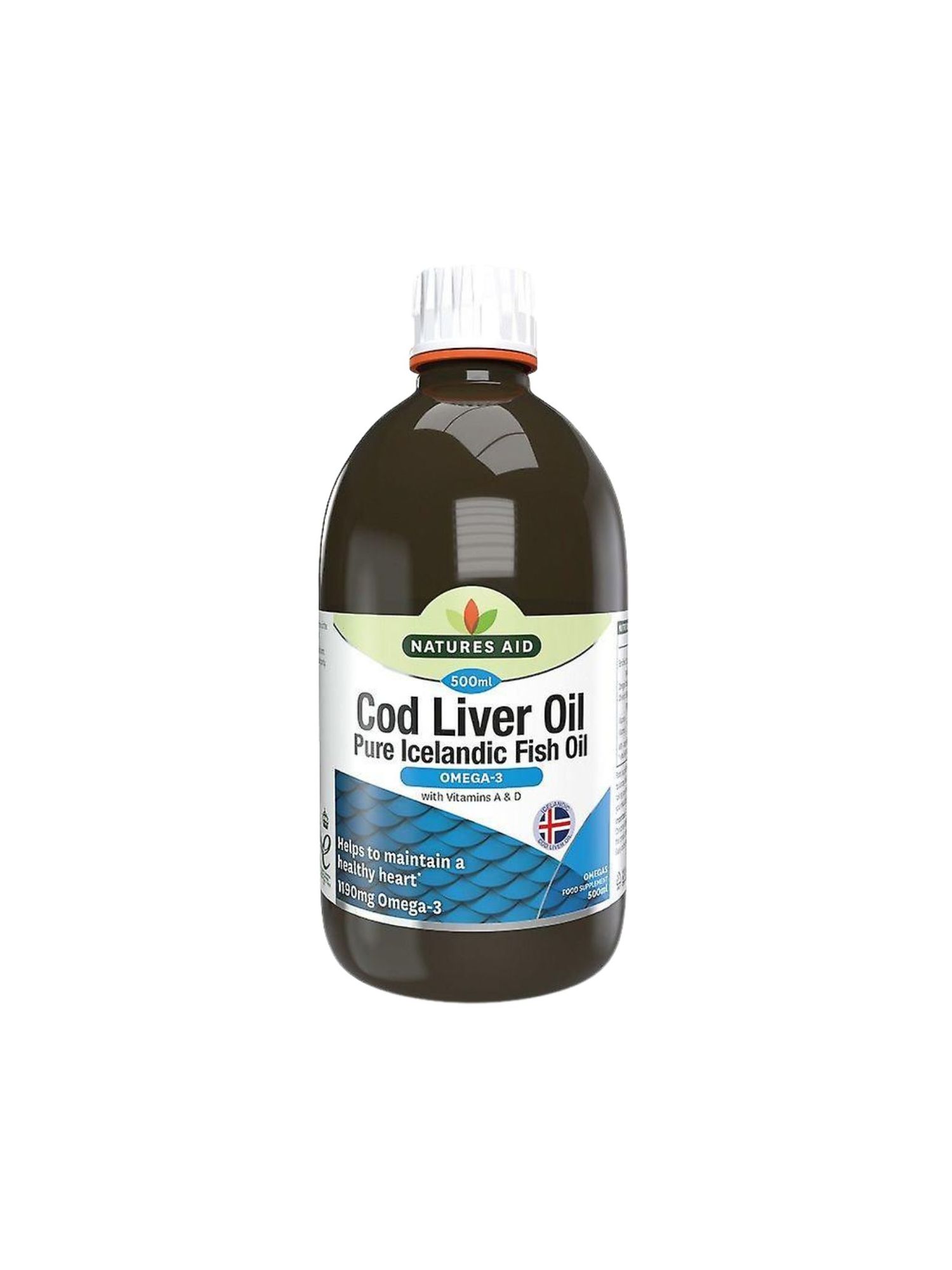 Pure Icelandic Cod Liver Oil
Nature's Aid