Verso made headlines almost 10 years ago when it launched with Retinol 8, an active ingredient said to be up to eight times more effective than other over-the-counter retinols. Now the Stockholm-based brand is doing it again with a brand new trail-blazing molecule
All products featured on Vogue are independently selected by our editors. However, when you buy something through our retail links, we may earn an affiliate commission.
It seems only fitting that right now a giant molecule-shaped sculpture is suspended above my head. This is, after all, the official launch party celebrating NEAR 1 (Niacinamidoethyl Retinoate), Verso's first patented molecule and one that's set to shake up the booming retinol market.
The result of eight years of R&D, Near 1 harnesses the best of two ingredient powerhouses. Vitamin A is renowned as a silver bullet, excellent at sloughing off old, battle-worn cells from the skin surface's, improving the look of wrinkles and curbing excess oil production. Niacinamide, on the other hand, is highly efficient at evening out skin tone and strengthening the skin's barrier so it can hold on to moisture for longer. For the first time ever, Verso has encapsulated vitamin A and niacinamide in one molecule that is not only hypoallergenic and non-irritating, but can also add increased efficacy to its bragging rights.
As Near 1 makes its debut in the new Verso Super Elixir, Vogue Scandinavia sat down with founder Lars Fredriksson to get the low-down on this lightweight face oil that's set to cause ripples in the skincare world.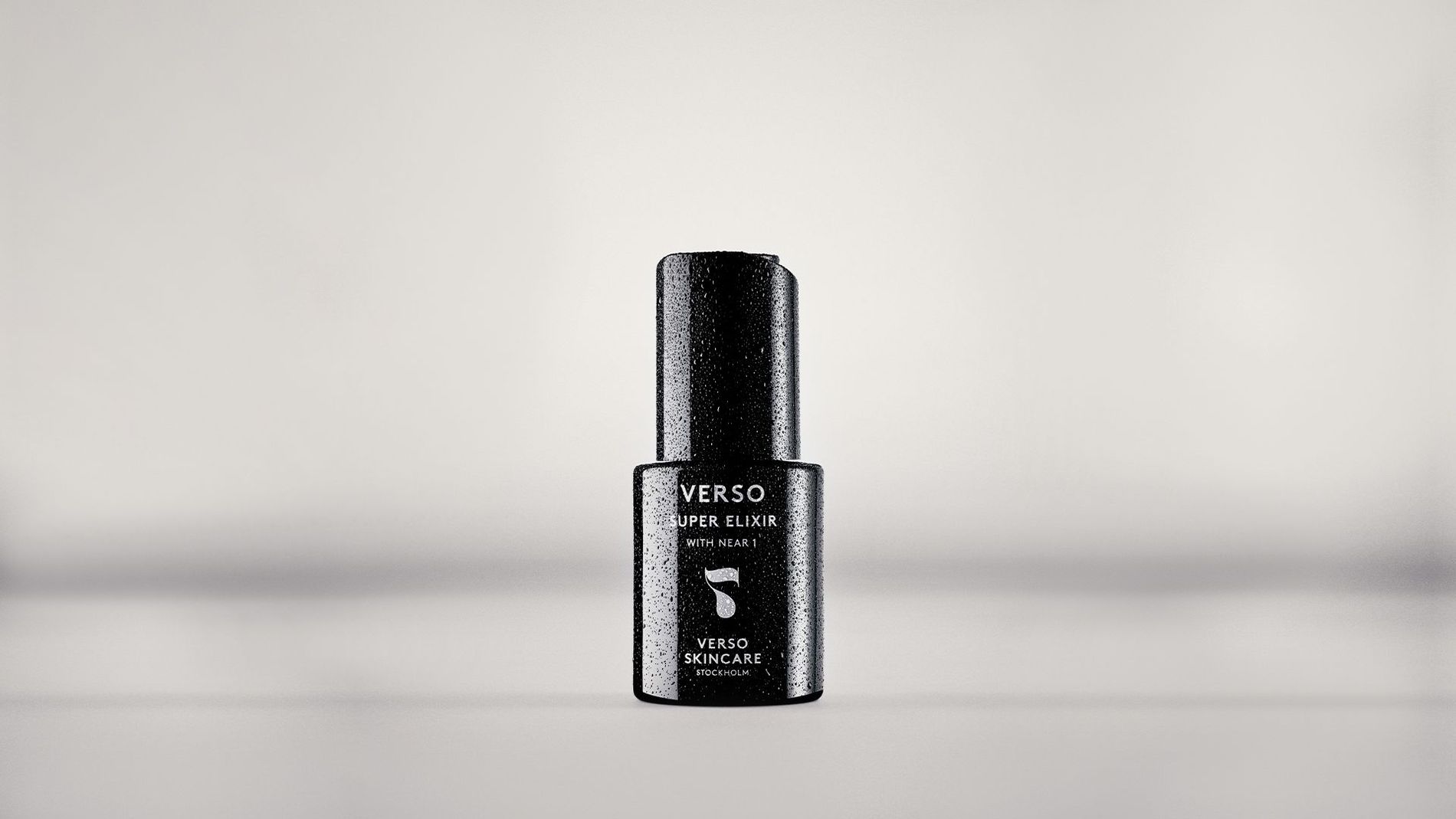 Courtesy of Verso.
Why is vitamin A at the heart of all Verso products?
Vitamin A has always been at the core of Verso. During my 30 years in the world of skincare, I've worked with so many different kinds of doctors, plastic surgeons and aestheticians and they all swear by vitamin A. Today I'm an even bigger believer that each and every one of us should use at least one vitamin-based product every day.
Even though we know that retinol is highly effective, we also know that some people can't use it for various reasons. With that in mind I wanted to give customers the opportunity to use skincare with vitamin A in it, that is highly effective but less irritating.
Why did it take eight years to create NEAR 1?
Vitamin A and niacinamide are the two most Googled skincare ingredients. A few years back I had the idea of pairing them together and maybe get the best of both ingredients. There was just one problem: how can we have vitamin A, which is an oil-soluable ingredient, and then have niacinamide, which is a salt? Yeah, they're chemically completely different and like magnets repelling each other.
Eventually we found a spacer molecule that linked the two ingredients together to create Near 1 and we found that the niacinamide actually stabilised the vitamin A, and both ingredients became more effective. We measured the performance of the vitamin A when paired with niacinamide to see how well it responded to the vitamin A receptors in the skin. We compared it to palmitate and retinal aldehyde and found that NEAR 1 actually outperforms both of them.
The next hurdle was incorporating it into the formulation. Near 1 didn't dissolve in any media that we could work with. I kept thinking, I'm not going to give in yet! Finally we found the solution – a light oil that also contains squalane, an oil-soluble hydrating ingredient found in the skin's sebum. Its properties make it easily absorbed and suitable for all skin types.
The Super Elixir should be applied to cleansed skin and other moisturisers can be layered over the top if it's going to be colder outside or the air is drier in the winter months.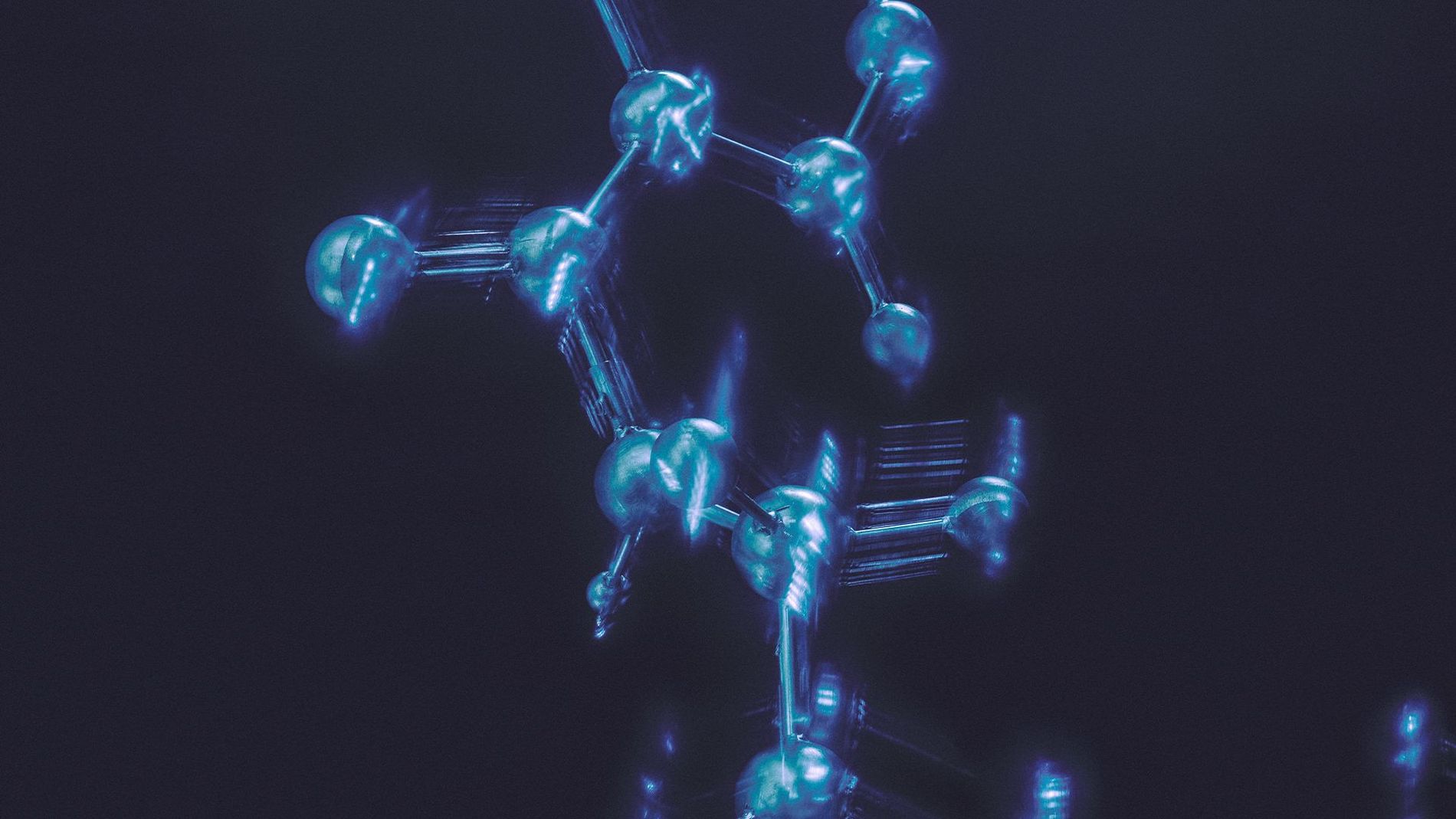 Courtesy of Verso.
Why are you positioning the Super Elixir as a treatment for hyperpigmentation?
Studies show that Near 1 outperforms kojic acid [currently a gold standard ingredient for fading hyperpigmentation] by far when it comes to effectively decreasing the appearance of discolouration and providing a more even skin tone.
We then did a clinical trial on 20 women in the southern part of Europe between February to May, when skin is moving from winter into sunnier days. First, there was a clinical evaluation by a doctor and then the results were verified using a Visia imaging machine that shows discolouration on both the surface and below the surface of the skin.
Verso Super Elixir also contains licorice root to boost the brightening results of niacinamide. Something's not going to happen overnight, you need to give it at least six months. But another benefit of the Super Elixir is that it works on black skin, which can be prone to hyperpigmentation from inflammation caused by a strong retinol product. We tested the product on hypersensitive skin, and, well, no reaction.
How does the Super Elixir reflect the Scandinavian approach to skincare?
Scandinavians are the complete opposite to the Koreans. We have a less is more attitude to skincare and like things to be straightforward. If you have a 10 product regimen, you could be exposing your skin to 500 ingredients in one day. Many of those ingredients aren't going to do anything for your skin and these days a lot of us are trying to minimise the amount of stress to the skin.
I would say that Verso is trying to offer the best of two worlds. We want to have the best formulation, efficacy and functionality and be in the scientific space. But we also want to sit in the creative space with new innovations and plenty of options to choose from when it comes to skincare textures.
Verso
Verso Super Elixir