Uniqlo, one of the world's biggest apparel brands, wants you to buy less. Vogue Scandinavia joins the brand's global head of research and development in Tokyo for the lowdown on the philosophy of promises behind its LifeWear range, and how it could hold the key to truly sustainable wardrobes
Uniqlo may form part of the Fast Retailing group, but don't let the name of the parent company fool you. "Some people say, 'Oh, Yuki, Uniqlo is like fast fashion'," says Yukihiro (Yuki) Katsuta, who helms the apparel giant's research and development, "but I say: 'No, actually, we are pretty slow'."
We're perched within a meeting space of Uniqlo's international headquarters in Tokyo's Ariake District, an expansive base of offices and creative studios which has been discerningly designed in the likeness of a city layout – complete with a 'main street' for foot traffic and a multitude of open communal spaces for its many employees.
Sitting opposite is Katsuta, who has worked with Fast Retailing for 18 years and is now a driving force behind the innovations of Uniqlo's LifeWear, a philosophy launched in 2013 to describe clothing designed to make everyone's life better. "I would like to share our bible... It's kind of a secret" Katsuta says with a smile, referring to the set of promises that lie behind LifeWear's design philosophy.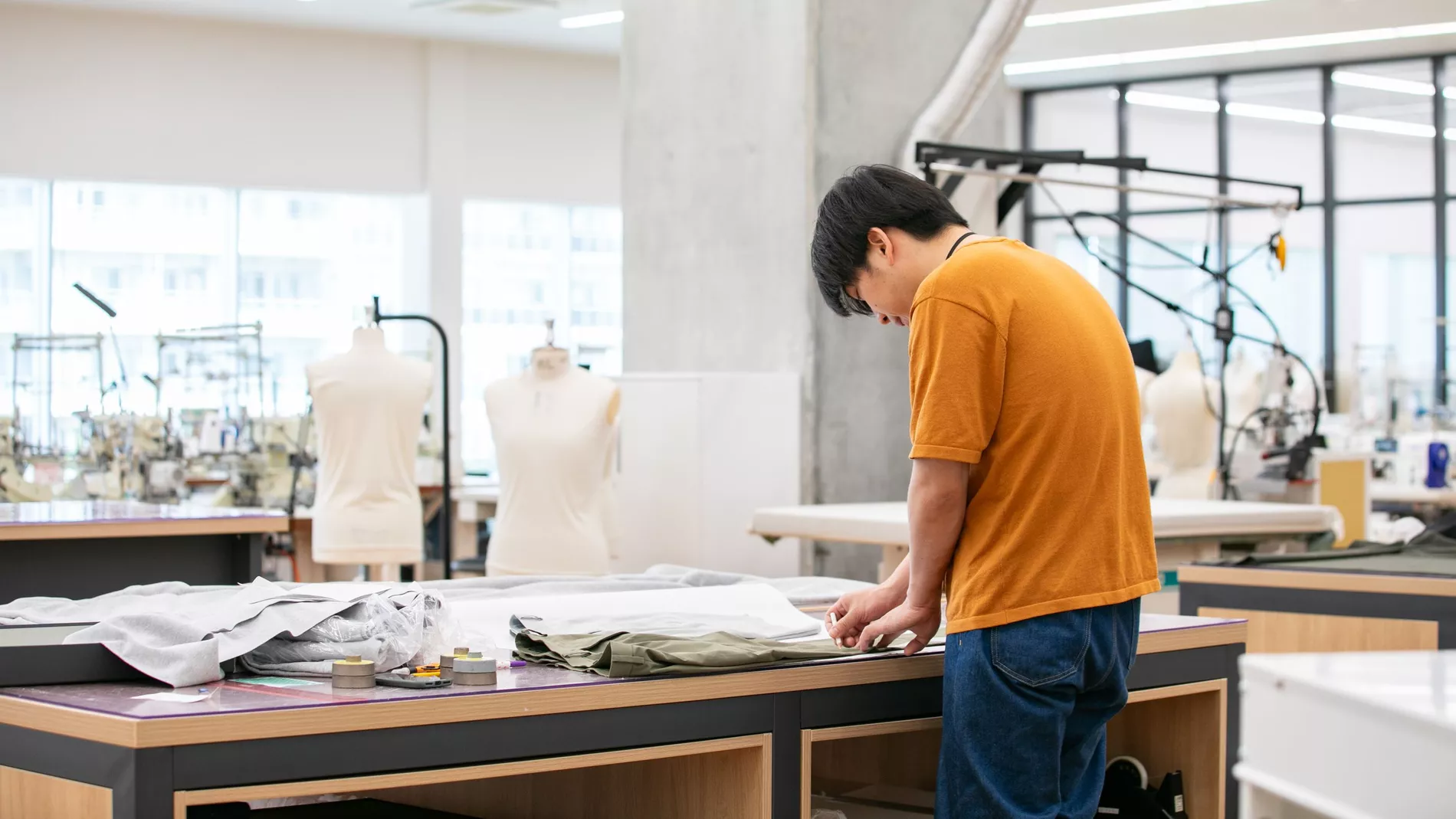 The first promise Katsuta shares isn't necessarily a 'secret', but is definitely lesser known aspect of Uniqlo's in-depth, slow-burn production processes. "It usually takes about an average of 10 to 12 months from the beginning to the end," he explains of the development of a new garment. There's the research, technical initiatives, rounds of up to six or seven fitting sessions, he reels off – noting that all are undertaken with the promise being an unwavering attention to detail. "Our price is affordable but our process is luxury."
"Sometimes even the development of fabrics alone can take one year, because basically, all fabrics are exclusive for us," Katsuta shares. With LifeWear being self-described – and customer-endorsed – as being high-quality everyday clothing, the promise of top fabrics is certainly one of the core considerations. One of these fabrics is AIRism®, an anti-odour textile specially-developed through pioneering technology to be moisture-wicking and quick-drying. (Katsuta confirms he is wearing AIRism® underwear as he does every day of the year).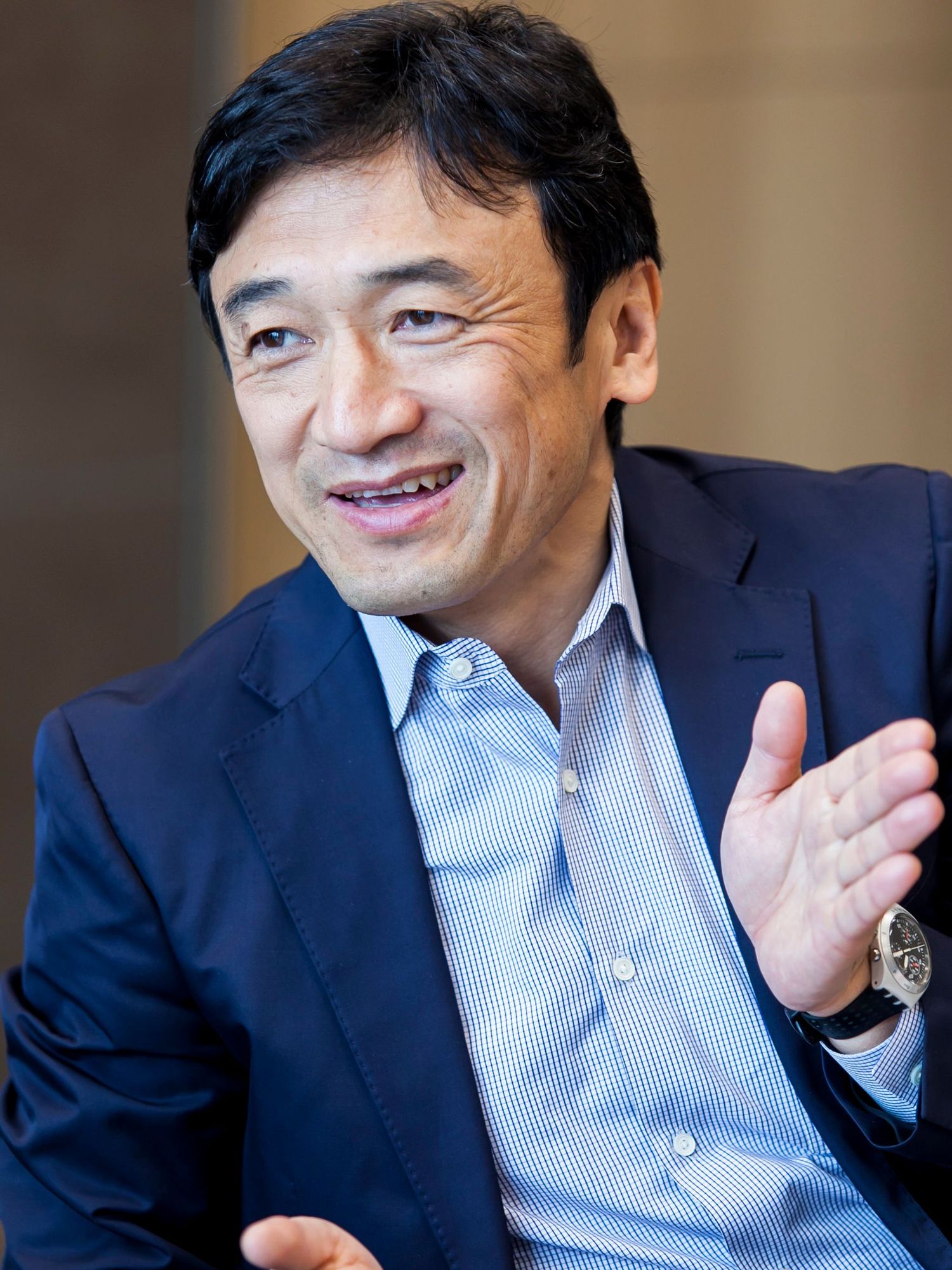 Yukihiro (Yuki) Katsuta, head of research and development at Uniqlo .
And then there are the many other fabric feats which are undertaken in direct response to customer feedback. "On a daily basis, we listen and we read all customer feedback – including complaints. In a lot of cases, we find new ideas from those voices," Katsuta says. "We have 2,400 stores across the world. In other words, we have 2,400 antennae across the world."
We have 2,400 stores across the world. In other words, we have 2,400 antennae across the world
Yukihiro Katsuta, head of research and development at Uniqlo
In one instance, these antennae picked up on feedback from customers about the itchiness of Uniqlo's cashmere, lambswool and merino products, which led to the birth of the yarn which weaves through the highly popular 'Souffle Yarn Sweater'. "It took almost a year," Katsuta says of the creation of the soft, non-itchy yarn which is woven in a middle gauge knit process, "and it's now become one of our signatures."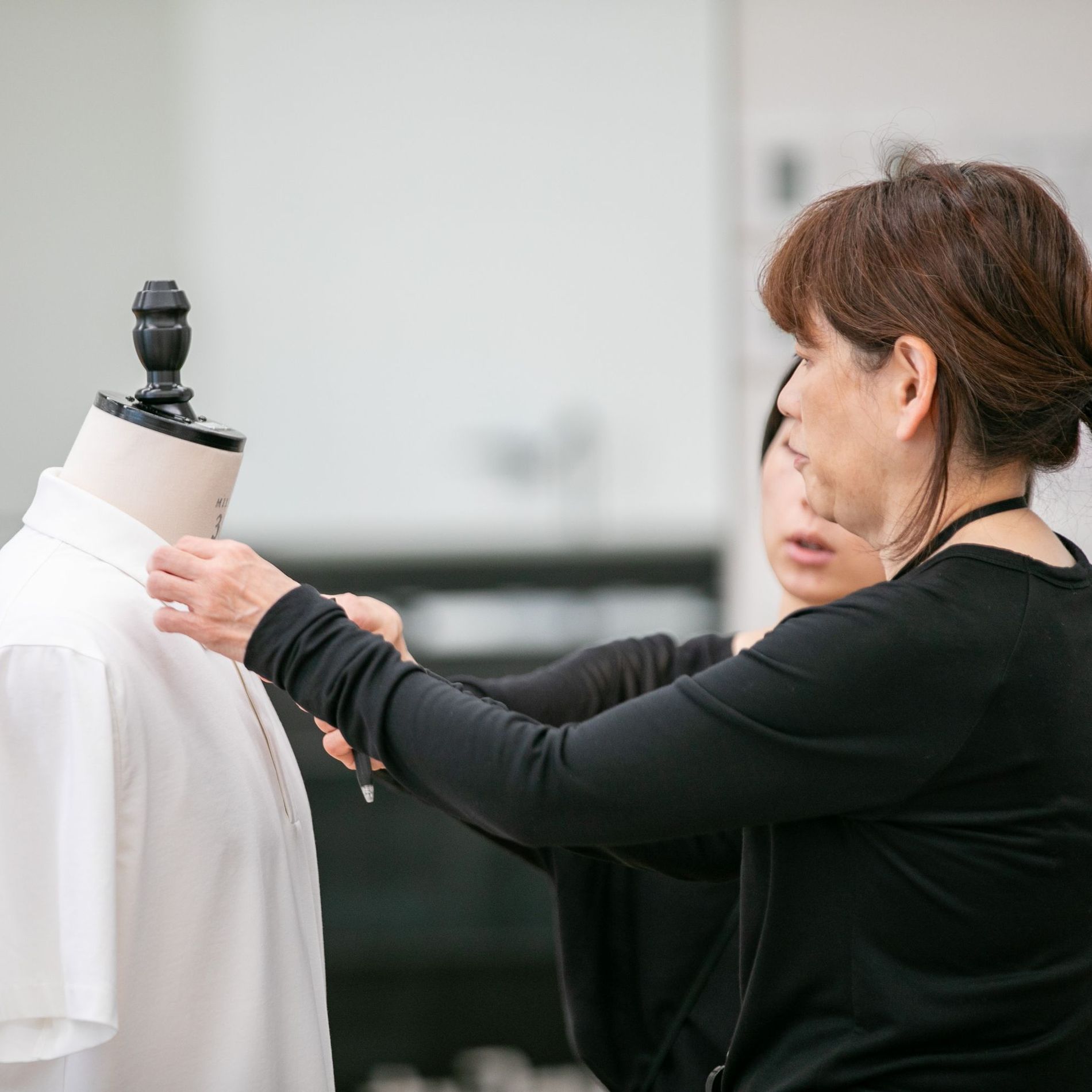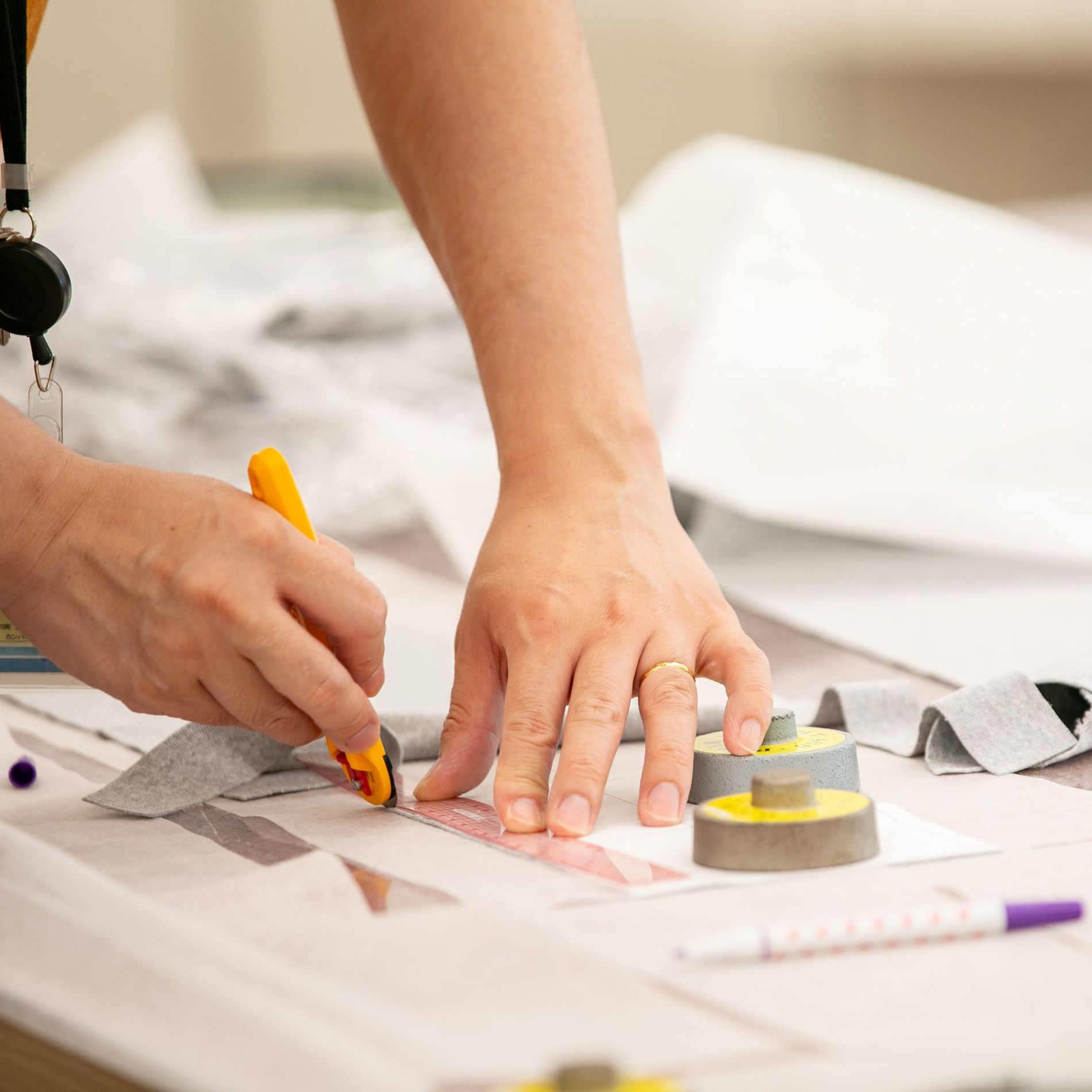 In keeping with the LifeWear ethos, 'to make everyone's lives better', practicality is also at the fore. But for Uniqlo, the promise of practical is not synonymous with boring. "It just has to be inspired by life's needs," Katsuta says.
Of course, one of the biggest shifts the brand has seen to life needs was throughout the course of the global Covid pandemic. Now, as people have been returning to office spaces and more formalised dressing, Uniqlo has seen its pleated wide pants become a hit product. "For me, this item is a good example of the hybrid of practicality and fashion," he says, "based on today's customers' needs."
The final promise of the LIfeWear philosophy that Katsuta refers to is of the clothing's character as a "component" – meaning a versatile piece that contributes to someone's sense of style. "Clothes themselves shouldn't have attitude, but each customer should have individuality," Katsuta explains. "They can mix our clothes with other brands, it's OK. It's how people can use our single item for our styling, their coordination, to create the best look for them. That is our base concept of LifeWear."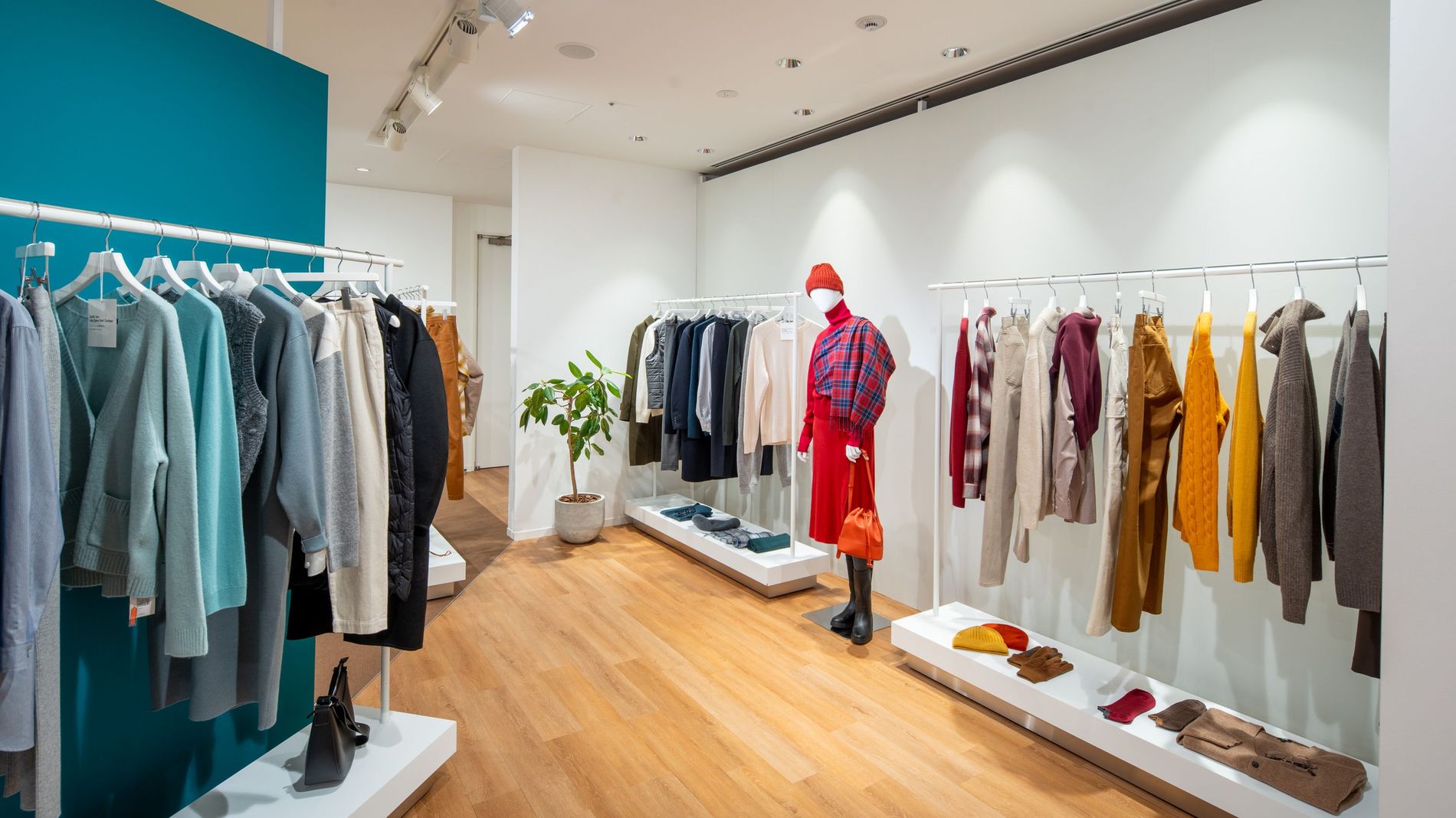 Touring the different corners of the state-of-the-art Tokyo headquarters, it's clear to see Uniqlo staying true to the clear-cut promises behind the LifeWear philosophy. There's the laser-focused customer service department, listening and collecting insights to incorporate into future output. There's the textile development teams, rigorously testing and analysing garments to a luxury degree before they're released to the world – complete with weather simulation chambers. And the atelier, where skilled hands thoroughly attend to every detail in cut, quality, and composition – making each piece with life's needs in mind.
"I just showed you our secret today," Katsuta concludes. And it's a secret which – by making quality, durability, versatility sacred qualities – provides the ultimate antidote to the fast fashion mindset.