This chunky, effortless flat is guaranteed to go with everything in your autumn wardrobe
All products featured on Vogue are independently selected by our editors. However, when you buy something through our retail links, we may earn an affiliate commission.
Layer lovers rejoice: sweater weather and trans-seasonal dressing is finally upon us. These are the delightfully rare occasions where you can still bare some leg yet flirt with 'new in' autumn pieces. But while you may reach for that trusted leather jacket or oversized blazer, don't jump into boots just yet.
Effortless flat slides and leather mules have emerged as the footwear MVP this season. Although the pandemic might have had something to do with the comfort-focused trend, we've only seen the tip of the iceberg yet. The bottom line: embrace those statement chain-embellished slides, as they work just as well with your tailored trousers as they did with those heatwave minis.
Here, we've handpicked the best late summer slides to wear while you still can. Trust us, these are the days we'll miss in the dead of winter.
JW Anderson
Embellished leather slides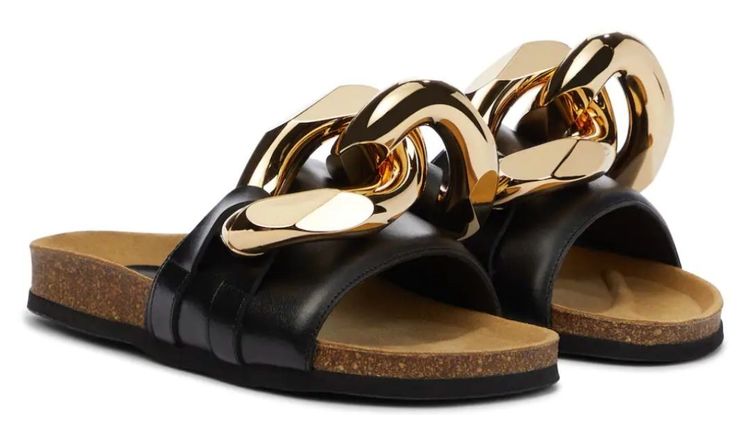 JW Anderson chain-embellished leather slides
JW Anderson took the chain shoe trend to a whole new level with his backless loafers. Since their runway debut they've grown into a cult classic. The flat mule – that now comes in variety of colours – was also made in a lighter sandal. Whatever your poison, both styles are true statement slides that we want to embrace as long as the weather allows.
Bottega Veneta
Puddle Rubber Clogs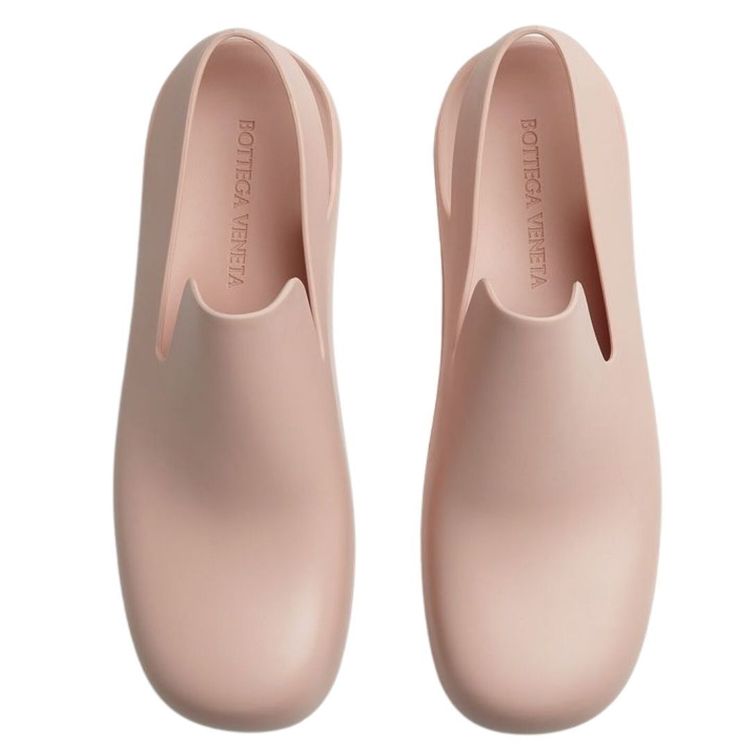 Bottega Veneta Puddle Slingbacks
If you thought Bottega Veneta's controversial neon Puddle boots divided opinions last season, just wait until you see the sandal version. Love 'em or hate 'em, these rubber clogs are undoubtedly the most practical designer shoes to invest in this season, come rain or shine (preferably rain, since we'll be prepared for once).
Jil Sander x Birkenstock
Arizona Leather Sandals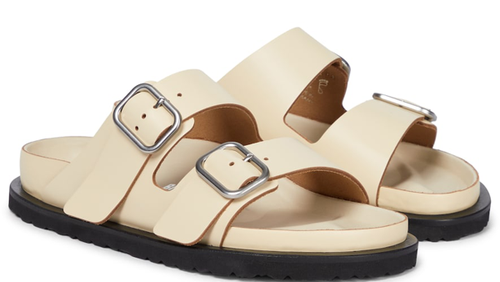 Jil Sander x Birkenstock Arizona Sandals
Leave it up to Jil Sander to put a luxe spin on the already beloved Birkenstocks. This cream coloured staple is made of buttery soft leather with raised, cushioned soles that practically promises comfort. Style with some loose, straight leg trousers and a tonal colour palette.
ATP Atelier
Doris Everyday Sandal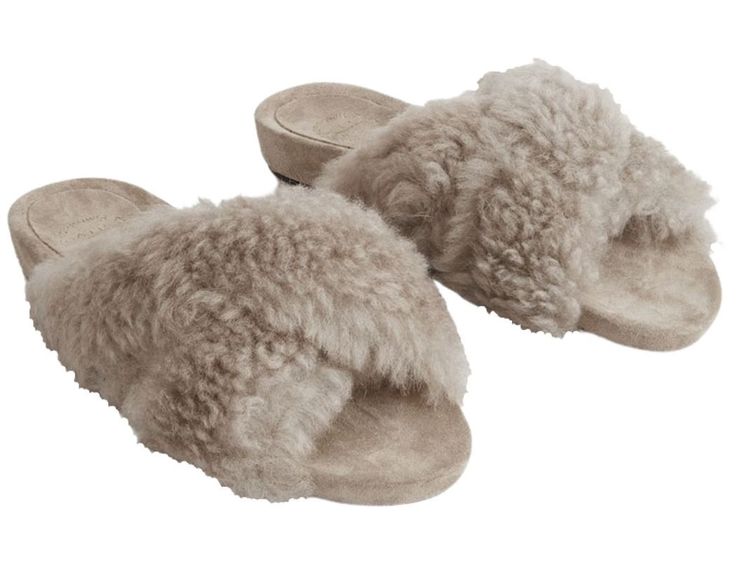 ATP Doris Sherling Sandals
This has truly been the year of the comfortable house slippers – a style that is set to continue to dominate the footwear trends of AW21. Just ask the likes of Balenciaga or Celine. With this adorable shearling pair, ATP's Net-A-Porter collaboration ticks all the boxes for us.
The Row
Fisherman Sandals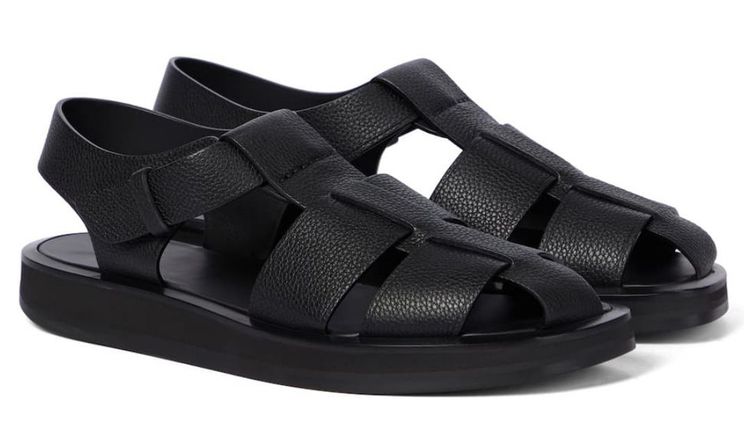 The Row Fisherman Sandals
The fisherman sandal hype was a trend we did not see coming, but with our favourite designers jumping on this comfort train, we're all for it. As lovers of minimalism, The Row nails this style. Dress this pair with everything from linen dresses to suited separates. We don't mind breaking a rule (or two) by admitting they look amazing styled with socks, too.
Dear Frances
Tye Slide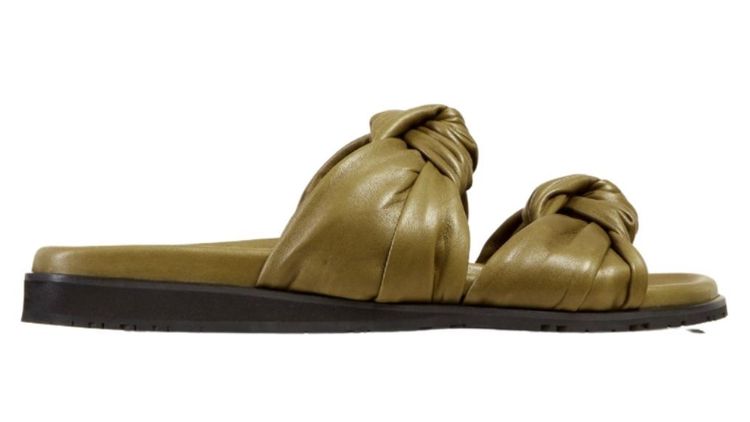 Dear Frances Tye Slides
These slip-on slides by Dear Frances are truly a shoe that goes with everything. The thick, knotted leather straps are both comfortable and durable, making this the wearable alternate to the much-hyped thong sandals. The 'Tye' slide comes in seven colours alternatives and are in high demand due to the endorsement from industry insiders.