With only a few ingredients you'll be able to whip up a tasty dessert in no time
These golden goodies are an elegant and delicious choice of dessert to celebrate the New Year with. The secret to getting that extra juicy and flavourful result is to let the pears soak in the poaching liquid until serving. With this time saving dessert I guarantee that you and your guests will get the perfect sweet ending to this year.
Ingredients
6 pears (preferably Conference)
1 ½ l water
15 saffron threads
10 crushed cardamom pods
5 cloves
2 star anis
1 tbsp honey
250 g mascarpone
Almond shavings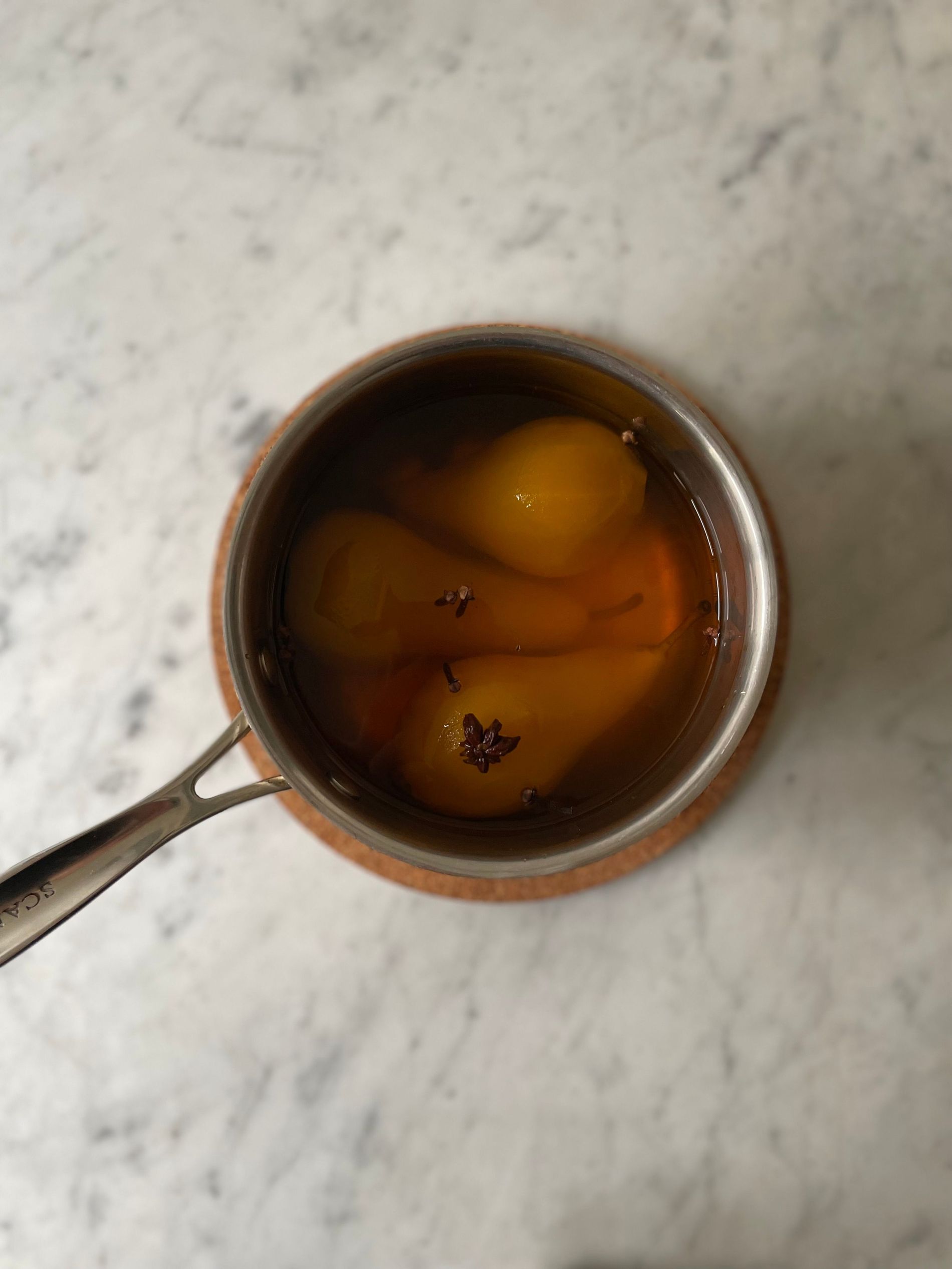 Photo: Constance Loeper
Method
Peel the pears, leaving the stalk intact. Fill a large saucepan with water and combine all the ingredients except the mascarpone and almond shavings. Make sure all the pears are covered with water. Bring to simmer under a lid and gently poach the pears for about two hours or until tender.
When the pears are ready, remove from the heat and allow them to cool in the refrigerator overnight.
Before serving, gently remove your pears from the poaching liquid and let drain on paper. In the meantime, whisk the mascarpone to a fluffy cream.
Serve your golden saffron poached pears with the whipped mascarpone. Add some dry roasted almond shavings for crunchiness.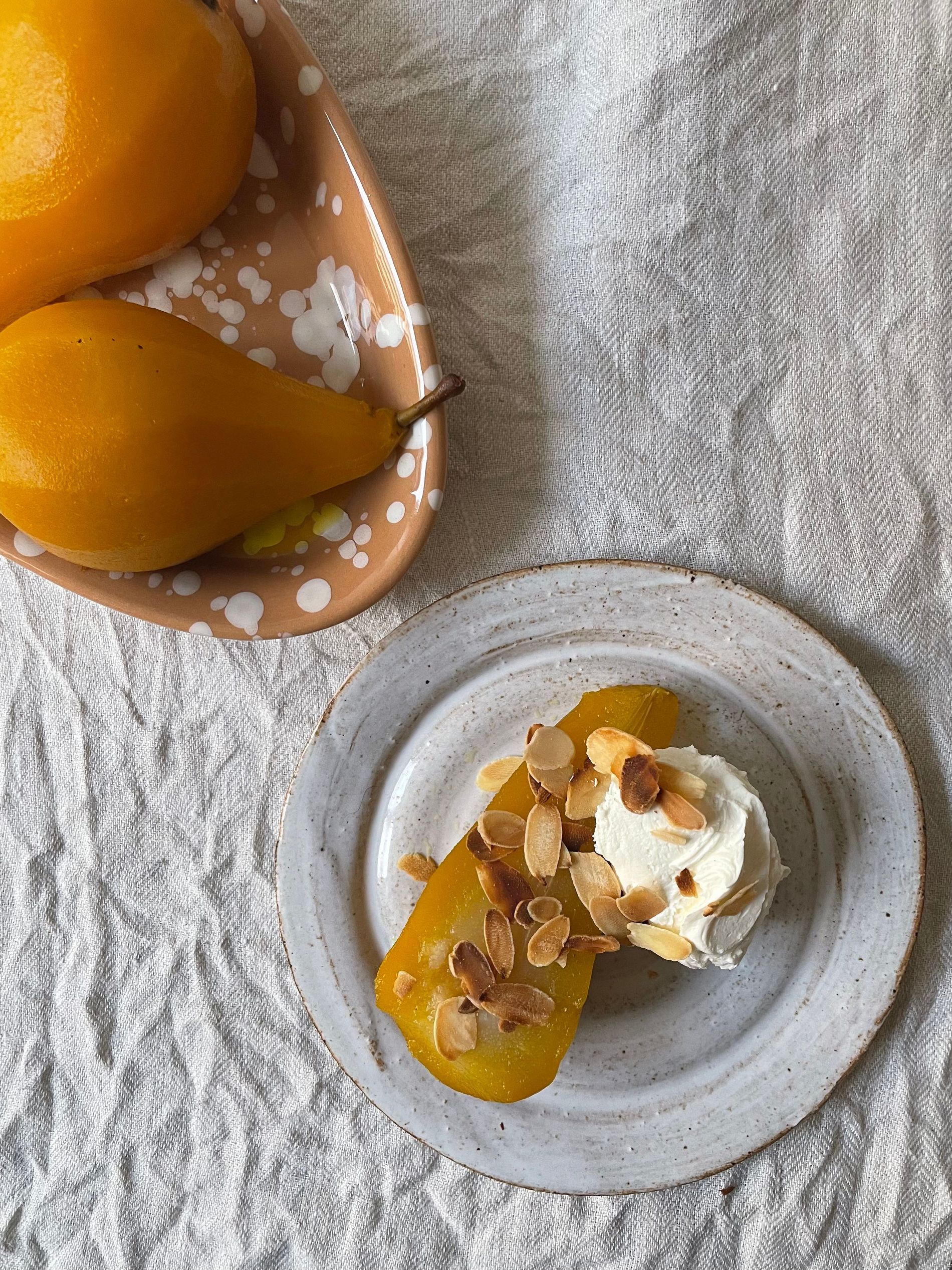 Photo: Constance Loeper