Confession time: I am a hair fanatic...
Whether this is due to my love of 1970's disco divas like Diana Ross, Chaka Khan and Donna Summer, or wearing the hijab in my teens, people who know me can attest that I always talk about hair. Perhaps it's because I never saw my hair type represented growing up; perhaps it's because I've never been able to walk into a salon and get a simple cut like my straight-haired friends, or maybe it's because of the endless possibilities that black hair presents
At the age of nine, I started wearing a hijab and for the most part, I was bullied and called a rag, some kids even thought I was bald underneath. But little did they know that underneath the "rag," there grew 26 inches of beautiful curly tresses. I think that made things a little bit worse. I wondered how I could be so blessed with such beautiful hair and hide it from the world. I just knew my hair could do anything – like it was its own superpower.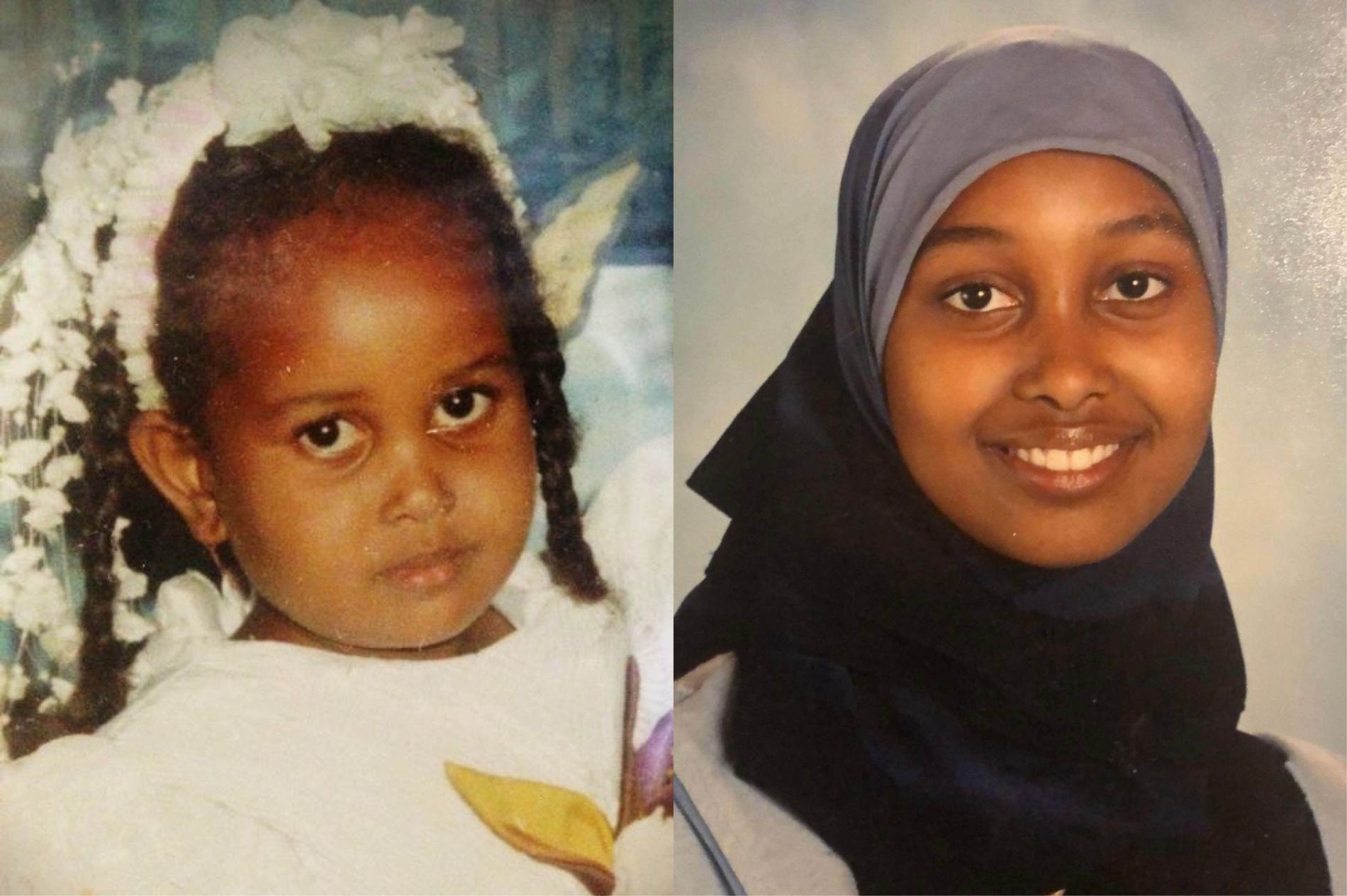 Mona at age 3 and 14.
Try 30 days unlimited access for FREE
Become an exclusive member of Vogue Scandinavia and enjoy the best of Scandinavian fashion, design, culture, beauty and nature.
Input the promotion code MEMBERS30 when entering your payment details for a FREE 30 days trial of the Members Exclusive Unlimited Access.
---
Select Plan
Already an exclusive member?
Log in
---