The future is fluid. Here, Mikko Puttonen explains why gender-fluid fashion is here to stay — and why it matters
What if everyone just dressed however they like? In a world where gender norms are still deeply rooted in our lives and cultures, this is a question I ask myself a lot.
I was born into a world where blue is for boys and pink is for girls. And I grew up in an environment where I was expected to be masculine, play ice hockey and football, even though what I really wanted was to do Zumba with the girls and listen to Madonna. To me, being able to dress however I like is the very essence of not just fashion, but self-expression and of finding my own place and identity.
Over the past few years, gender norms have been challenged by the so-called gender-fluid fashion movement. It has been rearranging the gender spectrum and expanding the idea of gender. But is this really something new?
French actress and model Catherine Deneuve with designer Yves Saint Laurent wearing his 'Le Smoking' tuxedo. Photo: Getty
In reality, gender-fluid fashion has existed for thousands of years. High heels were originally designed for men, while makeup was been worn by both men and women as far back as 2000BC in ancient Egypt and Greece. Yves Saint Laurent is renown for being the designer who put women in trousers and shook the industry with his 'Le Smoking' women's tuxedo suit in 1966. David Bowie and Grace Jones are just a few of the trendsetting artists and musicians who have been pushing gender norms for decades.
In 2021, we have gone a long way to lose some of the stigma around gender roles. When Harry Styles wore a dress on the cover of American Vogue, we witnessed a refreshing sensitivity that goes against traditional masculinity.
If you use social media, it's highly unlikely that you haven't seen Lil Nas X wearing dramatic and flamboyant outfits by Andrea Grossi and Richard Quinn to the BET Awards, Olly Alexander performing alongside Elton John at the BRIT Awards in flared lace trousers and matching crop top by Harris Reed, or Harry Styles' aforementioned Vogue cover. These pop stars of the 21st century breaking the internet in gender-fluid fashion show us two things: we are ready and we want more.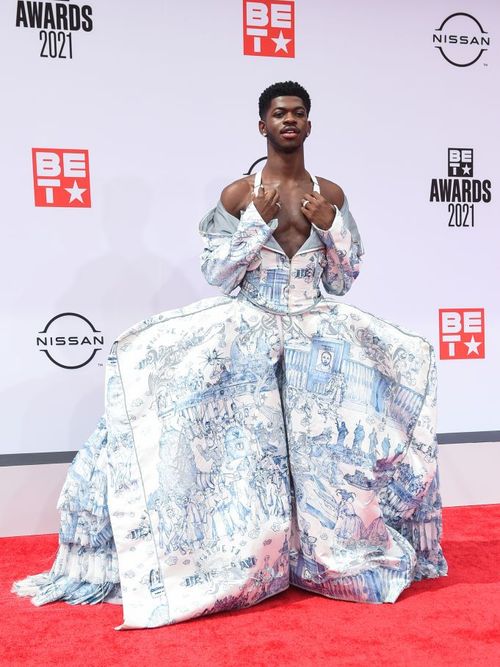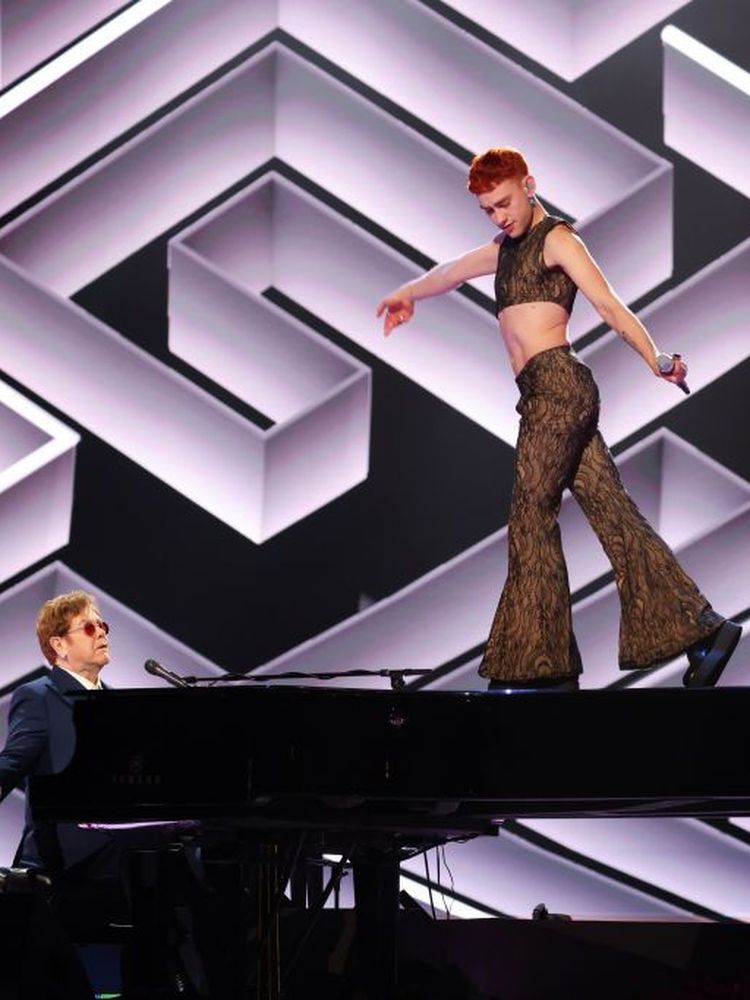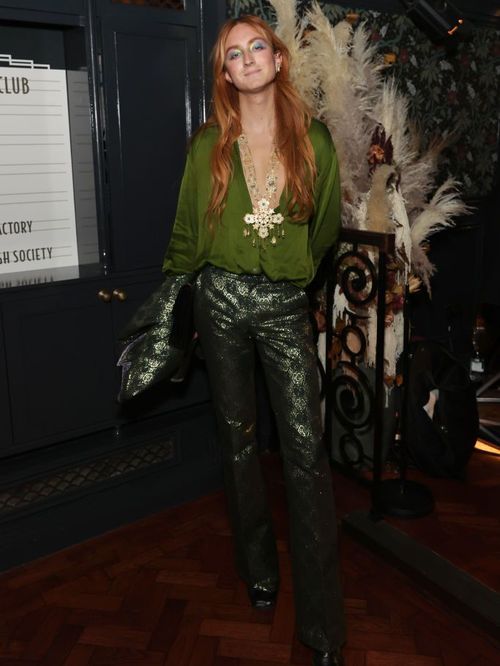 Over the past few years, we have seen a huge shift in gender-fluidity in the fashion industry. London Fashion Week announced that they would be going genderless last season. A new wave of young designers like Harris Reed and Art School are constantly breaking the boundaries of binary fashion and leading the way in showing that fashion is for everyone. Italian fashion house Gucci has started to challenge gender norms and launched their gender-fluid selection MX in 2020. Swedish brand Eytys has removed the gender navigation option for their shoe collections, allowing customers to shop more freely the items they love without labels. I believe clothes and fashion don't have gender until we label them.
Both gender-fluid and unisex fashion are reshaping fashion rules. Yet while the former celebrates both the feminine and the masculine, unisex clothing collections often simply hide gender under loose and boxy clothes in muted colour palettes. High street brands like H&M and Zara have launched unisex collections, but so far the results have not been particularly successful or creative. The point is not that we all look and dress up the same way, it is that we all can freely and safely wear whatever we want.
More and more fashion and beauty brands are taking part in the gender-fluid movement, which is a great step towards positive change. However, the message should be authentic and not just a marketing strategy. The shift toward genderless fashion is refreshing — it raises awareness and challenges people's view of gender — but we should also remember that it isn't actually a trend, it is real life for a lot of people.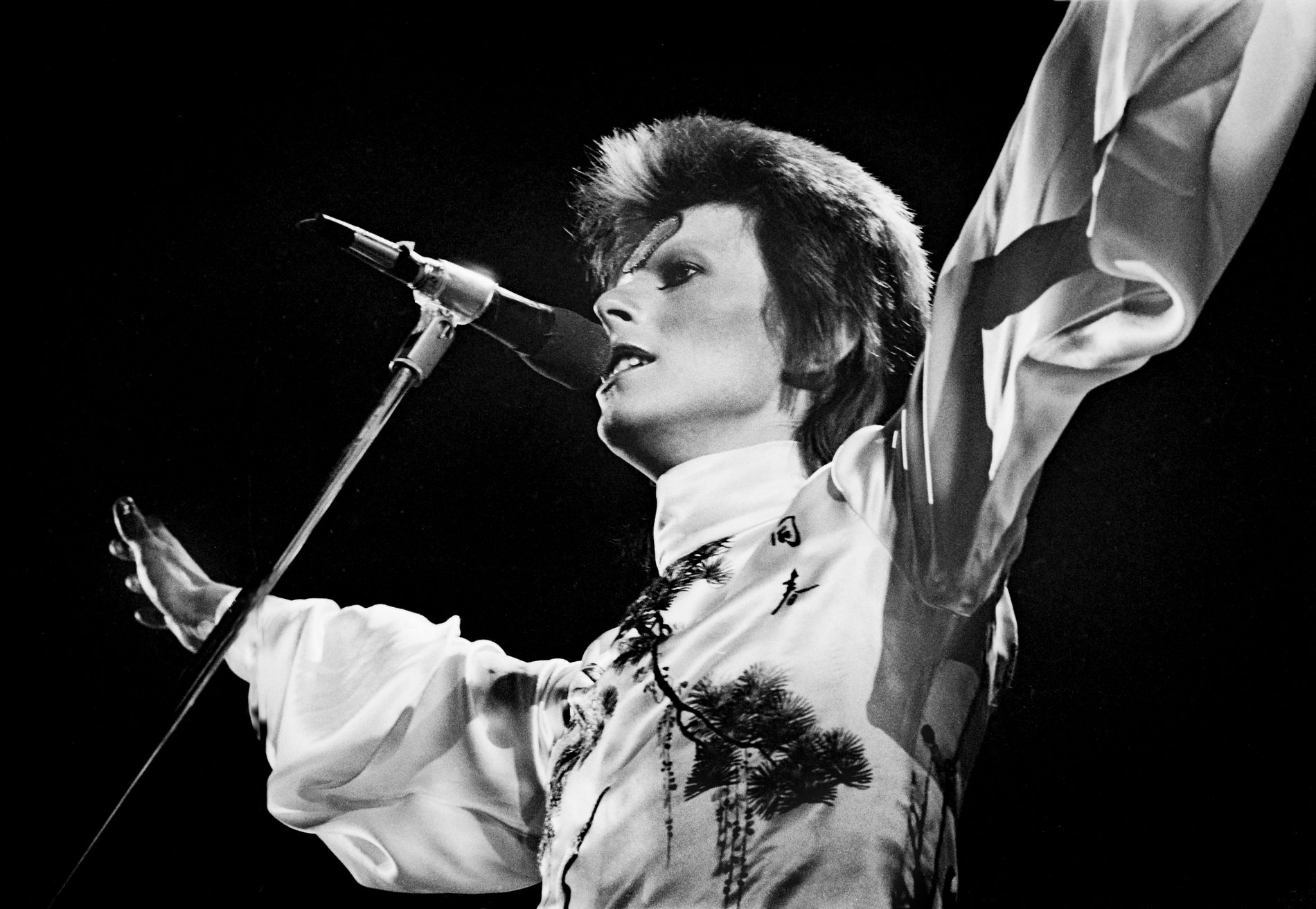 David Bowie in 1973 during the Ziggy Stardust tour wearing silk blouse with floral print. Photo: Getty
For trans and gender non-conforming (gnc) people it is not a style, but their identity. The world we live in is still an unsafe place for trans and gnc people who face constant judgment based on how they look or dress, whilst they are just trying to be their true selves. Therefore it is crucial to start creating an inclusive space and platform for trans and gnc people and communities who have inspired such fashion in the first place. Representation and visibility, from models on catwalks, in magazines or campaigns, is great. But it doesn't just end there — we have to make sure it also happens behind the scenes and that these communities have a voice at the top tables of the fashion industry and beyond.
To do so would be a reflection of something that is not merely a trend, but a movement that is here to stay. There is a whole new generation who have a fresh view of fashion and gender. Gen Z refuses to be put in a box and is way more open-minded when it comes to gender and sexuality. A survey by VICE found out that 41 per cent of the Gen Z respondents identified as neutral on the gender spectrum, and half identified as something other than heterosexual. Breaking down traditional gender norms allows us to be more creative, free, and for us to see not a gender but people.
As much as we are growing to accept different gender expressions, there is still a long way to go. But I strongly believe that the future is fluid.