CBD has moved from the wellness sphere into the skincare space. Here's everything you need to know about the rise of 'cannabeauty'
All products featured on Vogue are independently selected by our editors. However, when you buy something through our retail links, we may earn an affiliate commission.
There's no denying it's one of the world's most controversial narcotics, but increasing numbers of skincare brands are using cannabis-derived CBD in their products. What's more, it's completely legal and non-psychoactive so there's no danger of becoming high while slathering on your face cream.
To put things into perspective, the cannabis (or hemp) plant is made up of more than 100 different compounds called cannabinoids. Only one of these, THC, is the psychoactive and illegal part. Other cannabinoids include CBD, which is sourced from the leaves of the cannabis plant and is making waves in the world of beauty as a quietly efficient skin soother.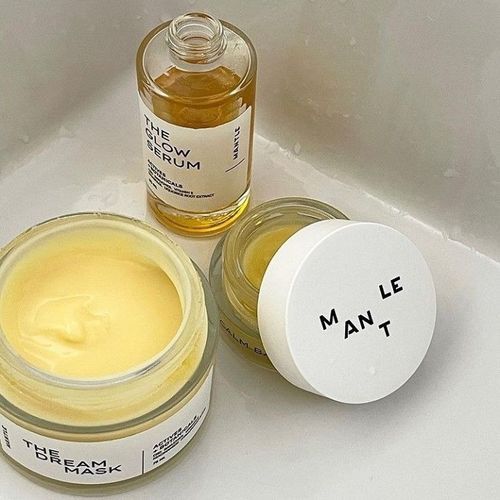 Mantle's Iconic Trio — the golden holy trinity perfect for those who want to start incorporating CBD in their skincare. Photo: @hellomantle