What makes a Swedish home? Some design fanatics may well argue that the answer lies with beloved heritage brands such as Bröderna Anderssons who, for over 100 years, have always been at the very heart of it
For Jan Andersson, his first real involvement in the family firm started small: making buttons. The third-generation Andersson can still recall spending time in the factory in Småland as a 10-year-old, watching his father busy at work, while he learned the ropes beside him. "When I was little, I was always with my father and helped him to make the furniture," recalls Jan. "I would make the buttons for the chairs – that was how I started." And like all hard workers destined for good things, you've got to start somewhere, however minuscule that effort might look. And for Jan, that meant the final – but vital – furniture flourishes.
The Bröderna Anderssons family business began life as a tiny enterprise, over 100 years ago when one man, a carpenter called Gottfrid Andersson, had an inkling to create something with his bare hands. So in 1914 he, along with his wife Jenny, bought two sawmills, a saw, a planer and the water rights in Värnforsen, a tiny area in Småland. Soon enough, they had a carpentry workshop – out of which came some wonderful first creations: a chest of drawers and a number of chairs, including the Majoren and Kaptenen, which are still in production to this day. Sofas swiftly followed.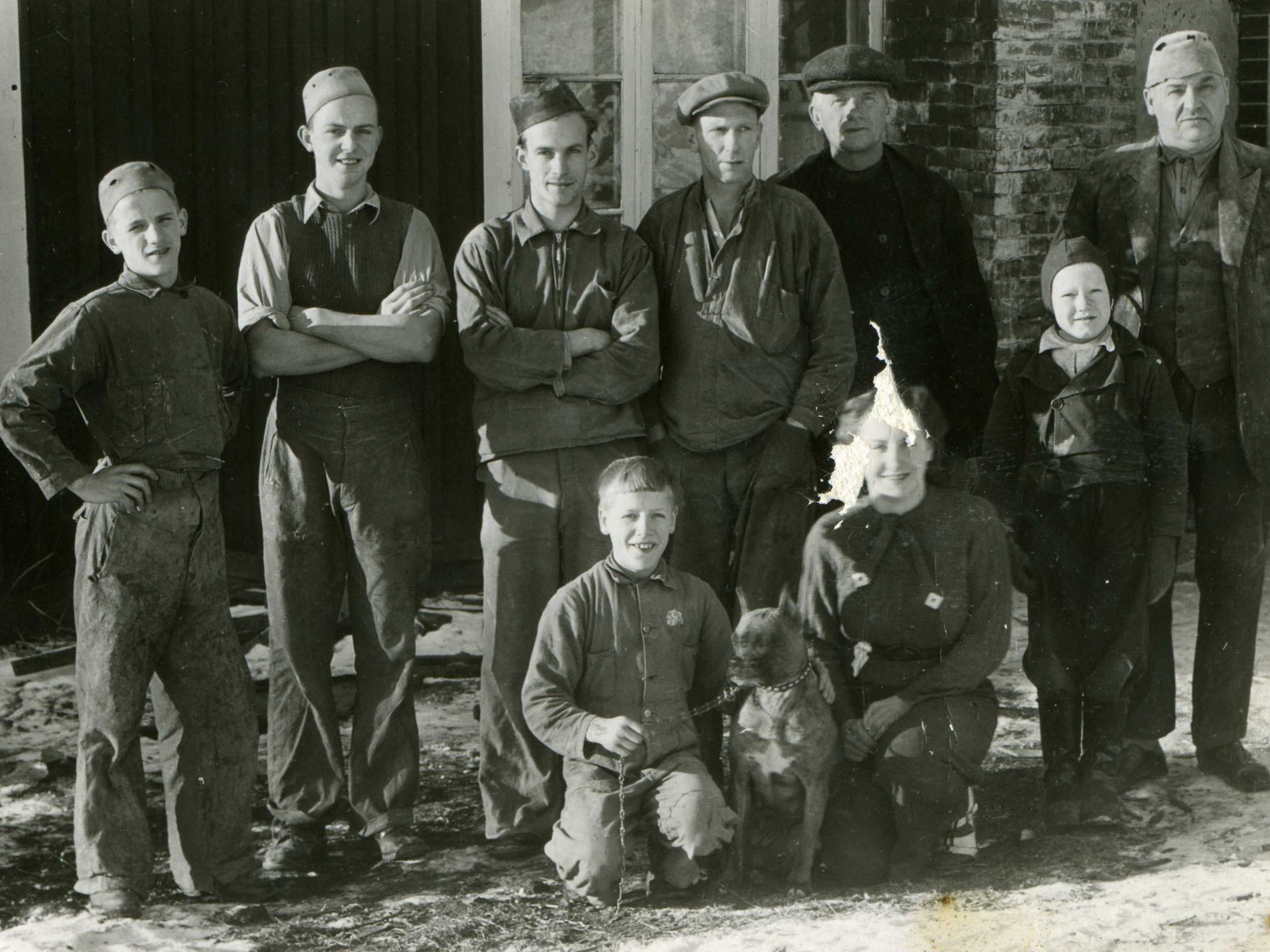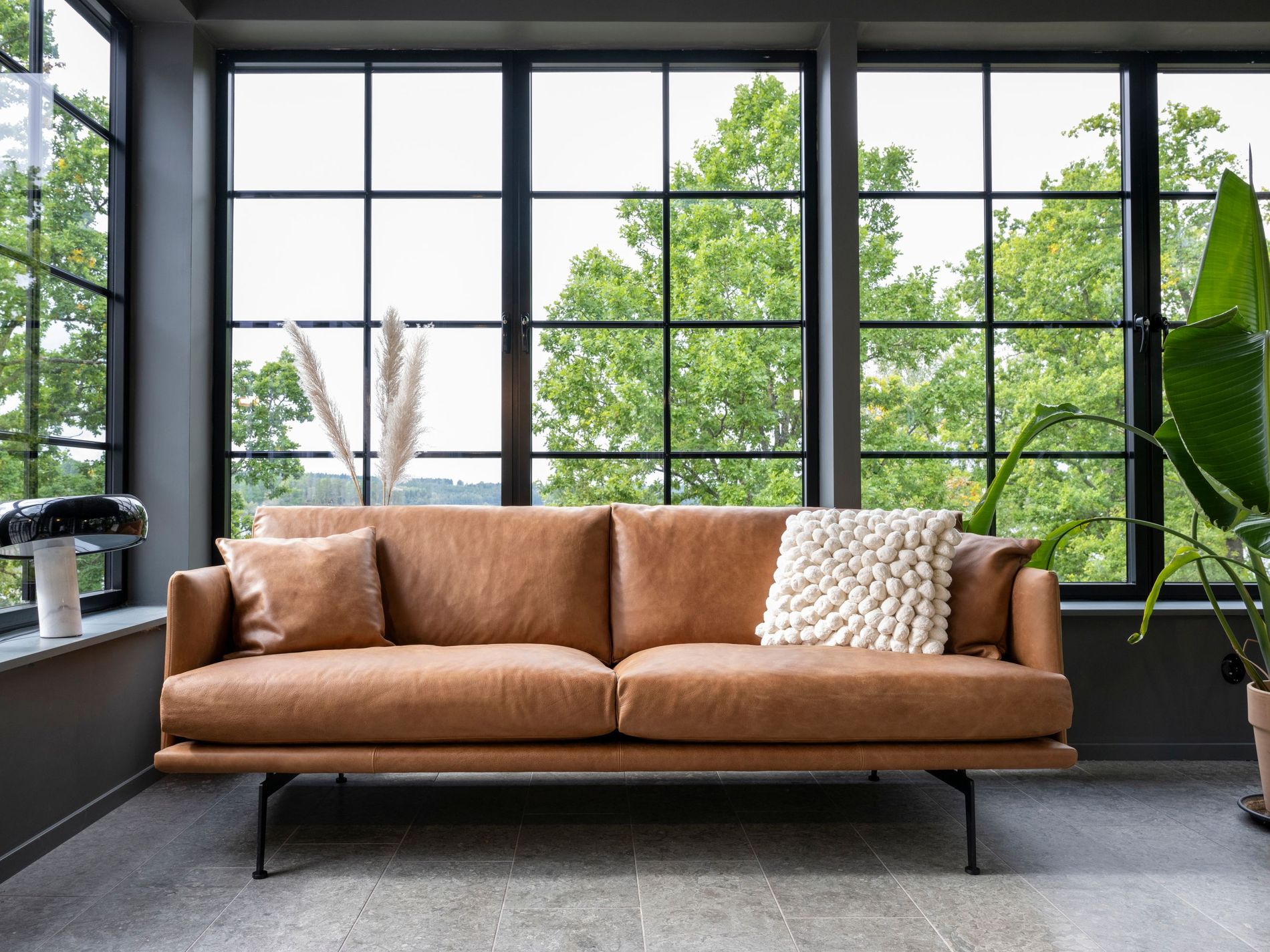 "We are a very old family company," explains Jan, now sales manager, of the much-loved Swedish heritage furniture brand. And though Bröderna Anderssons had humble beginnings, starting out life "very small", today the firm employs around 80 people, growing from a one man band to a business, rallying generation after generation along the way. It was in 1996 when the third generation took over running the ship: Peter Maxson, production manager; Kjell Maxson, economic manager and Jan.
Their classic, traditional, timeless approach to design has made them a firm favourite in Swedish homes up and down the country. And it was one of the founder's sons, Inge Andersson, who set it all in motion. The self-taught Inge was the designer of the family. "He had learned by himself. He was a natural," explains Jan. And he certainly gifted the world some truly unforgettable pieces, take for instance the Domus chair, with its simple, rounded curves or the 1960s lounge armchair Tunis.
And like all successful heritage brands, they have focussed on what makes them truly special, year after year, and that's the quality of their pieces. A Bröderna Anderssons chair could easily outlast its owner, if kept and upholstered right. In that manner, theirs is a business that embraced upcycling almost 100 years ago, before it was even deemed a sustainable buzzword and concept.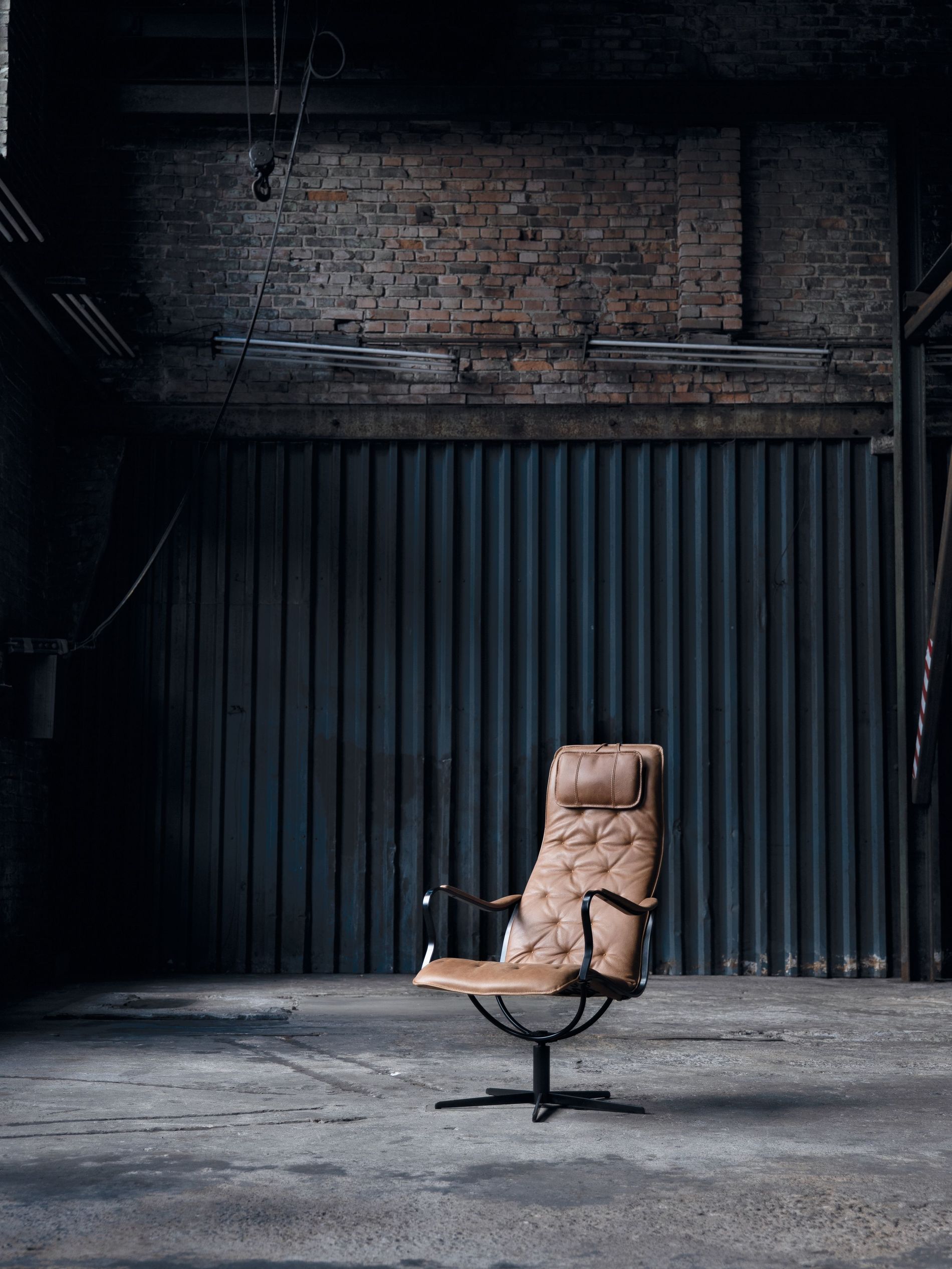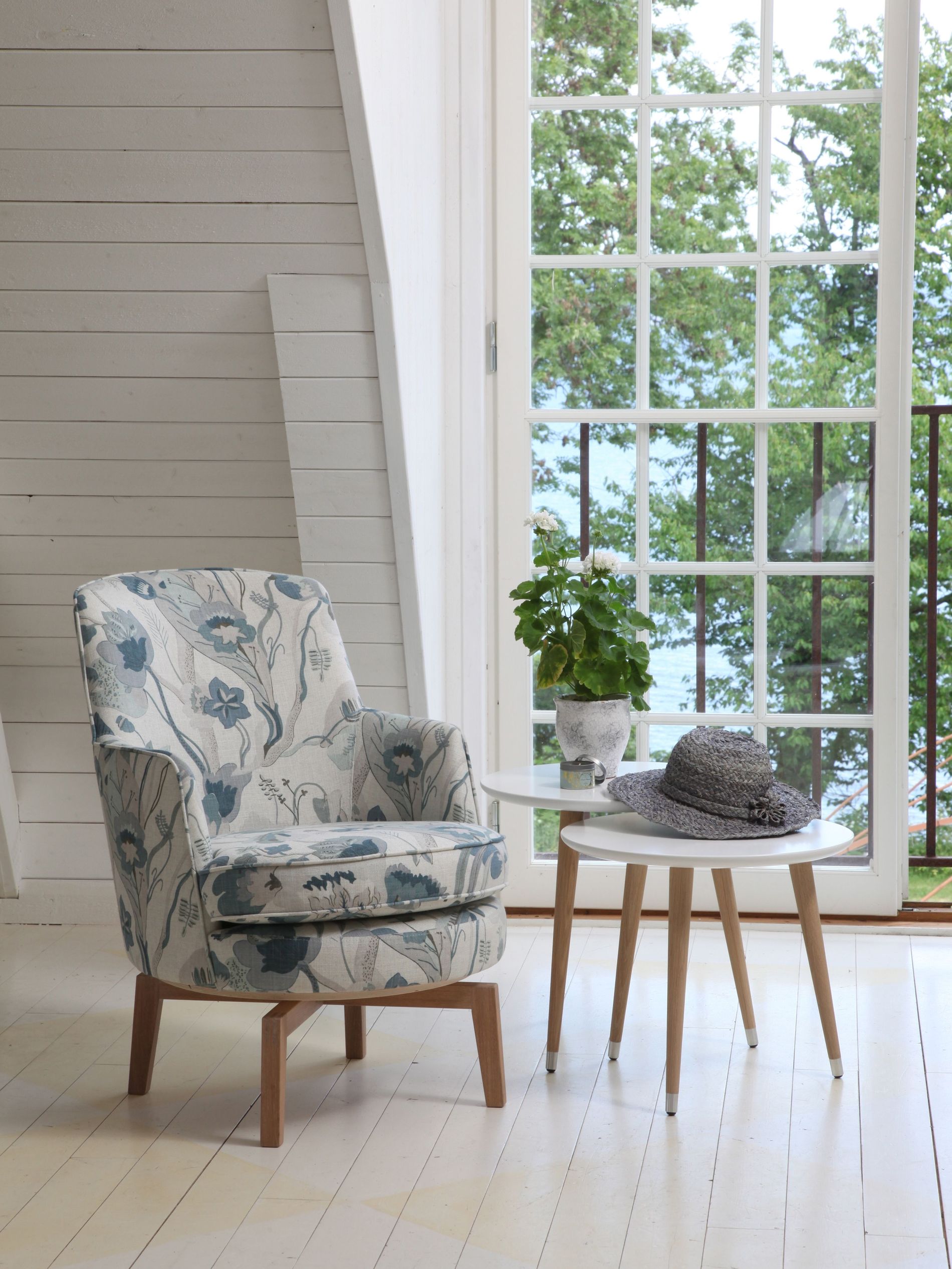 And still today, customers are encouraged to 'make do and mend' with new fabric covers and updates, rather than throw out and start anew. "The wood in the furniture is very strong, so once the leather or fabric is out or done with, then we can make new leather and fabric on the same furniture - we take care of that," says Jan. Some might put this down to misplaced business sense, discouraging new sales, but longevity is what drives the family.
Beyond that, the brand Bröderna Anderssons is built on Swedish craftsmanship and design, right down to the very core materials. That's why the production chain from the wood to the fabric seams, are all still kept under the one roof, where it all began those years ago in Småland. It's important to them to know where each and every element of a piece comes from. For instance, their wood, sourced from Småland and Norrland, "because the tree grows slower in the north of Sweden and then the wood is more strong, so most of the wood we take is from the north," explains Jan. Other materials are sourced from abroad, yes – the sheepskin comes from Australia and their fabric is direct from Italy, Spain and Belgium – but the heart and frame of the furniture is proudly Swedish.
Perhaps the truest sign that Bröderna Anderssons' pieces are the real deal is that so many of the family members and employees pepper their own homes with pieces from the various ranges. When Jan returns home from a day at work, it's hard to leave business behind as he reclines back on the Cavalier armchair or takes a nap on the Oxford sofa. His family history is beside, below him and most importantly, in front of him. And he wouldn't have it any other way.