The 10th edition of 3 Days of Design descends on the Danish capital next week, and with 290 exhibitions in store, it can be hard to know where to begin. Here, Vogue Scandinavia narrows down the highlights to seek out
Holding a key place in the diaries of design lovers around the world, 3 Days of Design has become a vibrant, not-to-be-missed showcase of manufacturers, designers, makers and craftspeople from across the Nordics.
Celebrating its 10th year in June 2023, 3 Days of Design acts as a festival to discover new innovators and established leaders, with an exceptional array planned for the forthcoming week. With the schedule set to kick off next Wednesday 7 June, we single out the top cuts from the offering this edition to help you navigate the programme.
Massproductions
For Swedish company Massproductions, this 3 Days of Design will count as their first foray over the Danish threshold at the lauded design showcase.
Taking their 3 Days of Design debut as an opportunity to launch a new product category for the design house, Massproductions will present
gridlock, their wall mounted shelving system that uniquely embraces the vertical elements, creating a harmonious shelving wall with continuous horizontal lines.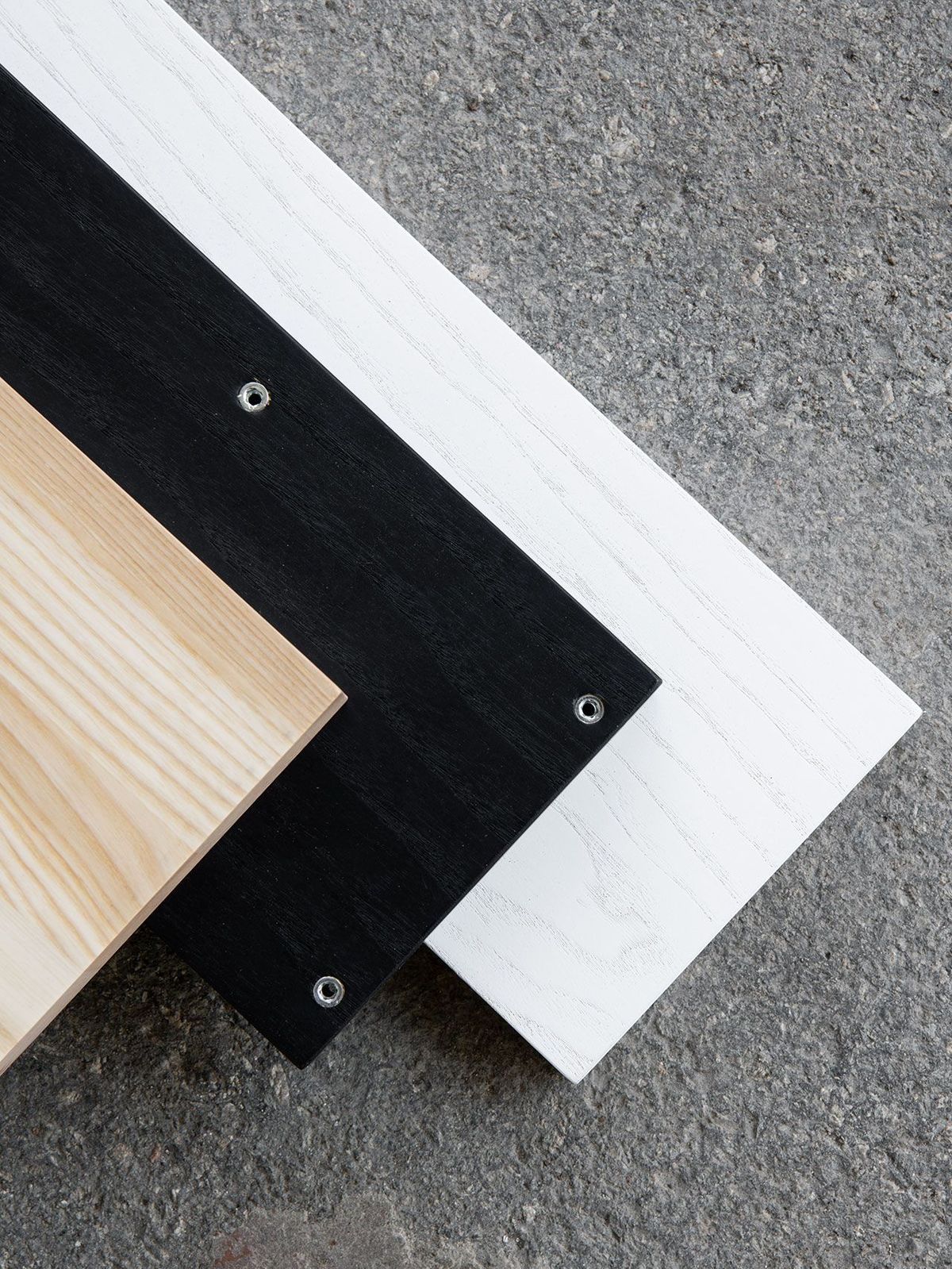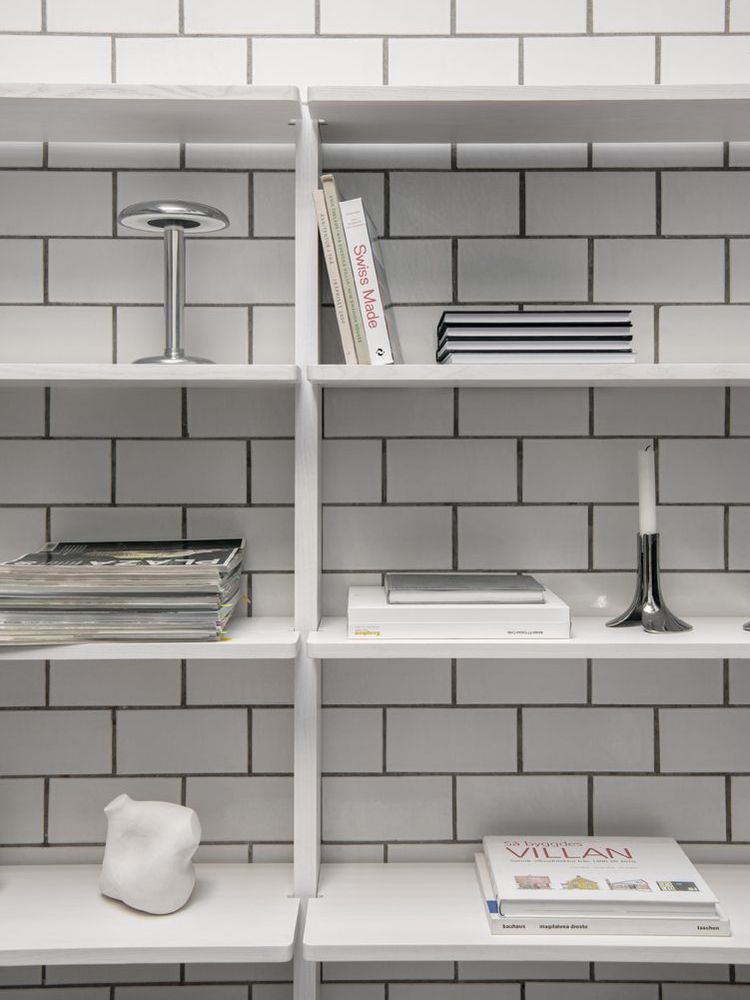 "Chris had designed a unique, all wood shelving system, and our exhibition will be all about this new product. It's a rare thing for us to delve into a new product category like this and we're very exited to show the result to the world," says Magnus Elebäck, founder of Massproductions. With Massproductions coming to the forefront with a new approach to creation and construction for the design world - holding full control of their supply chain - their goal has been to create a furniture company focusing on the interplay between object and context.
For the Swedish designers, the name Massproductions alludes to the beauty of efficient, sustainable, high quality industrial production. By working closely with the engineers and machine operators at their production facilities, Massproductions ensure the integrity of their vision down to every cut and bend. This debut will be an anticipated one, and a name to watch as it grows on the international circuit.
Catch Massproductions at: Galerie Mikael Andersen, Bredgade 63, Copenhagen
Frama
A continuously anticipated mainstay at 3 Days of Design, Frama has come to embody the enduring principles of Danish design while visualising these values in a wholly unique and contemporary mannerism. Always looking to verbalise a foundational concept of design beyond the exterior, for 2023 Frama will host the 'Il Mercato' exhibition – highlighting the connection to nature and food culture. Aiming to bridge the link between its newest design launches, the local produce, and the marketplace, Frama's activity this season will attract creatives and activists who envision new perspectives for the present way of living.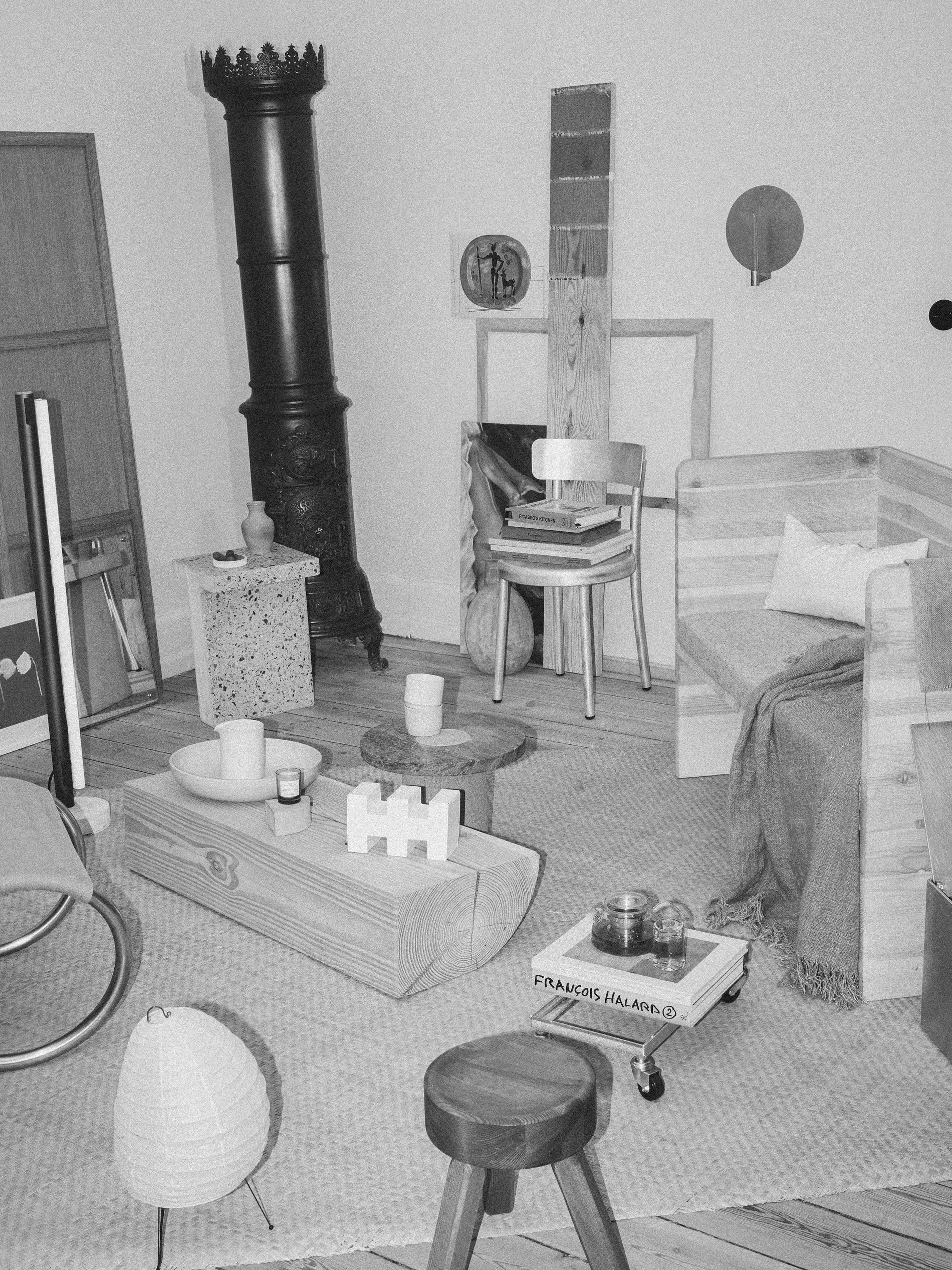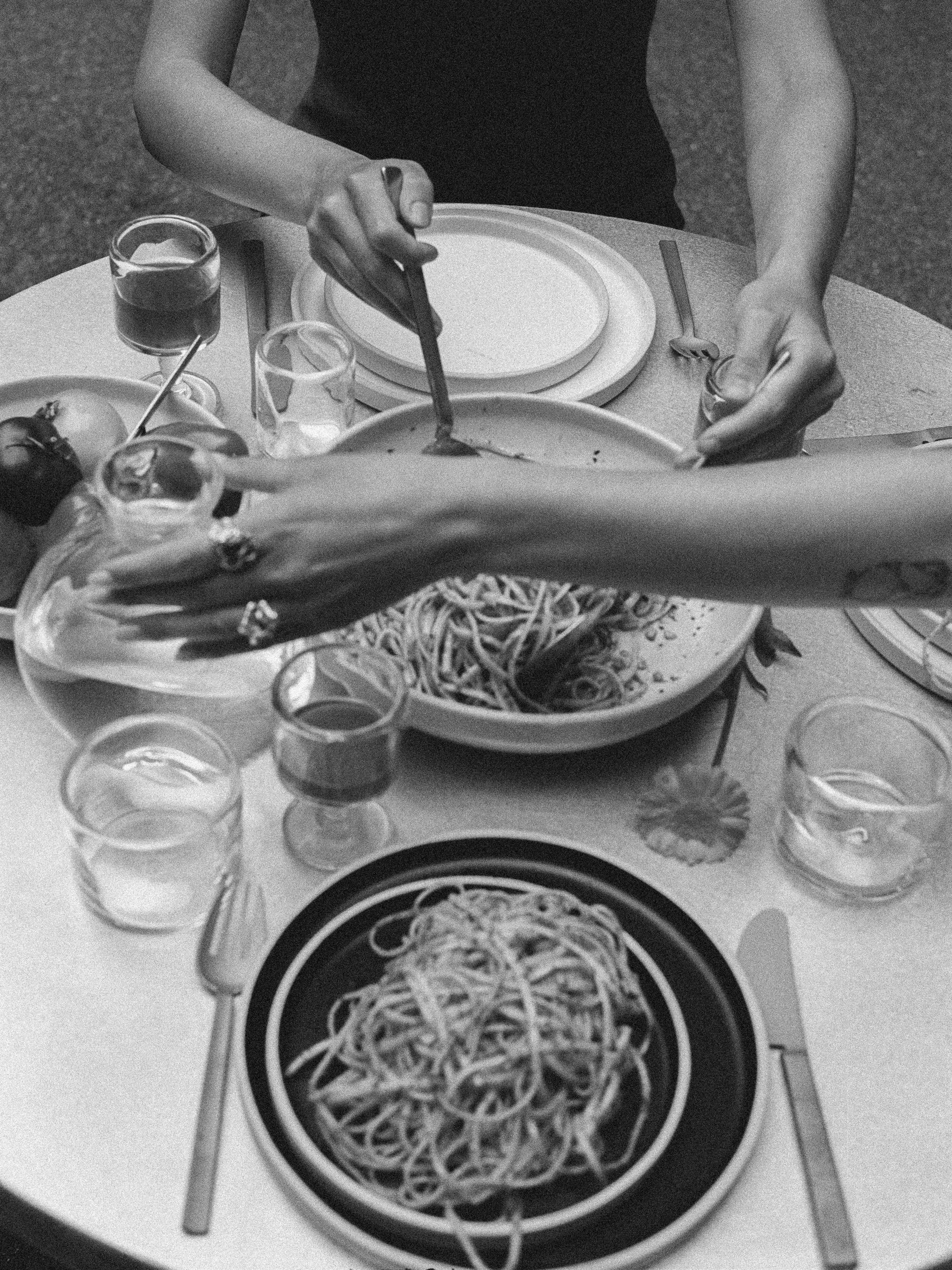 The 'Il Mercato' exhibition will showcase, besides new furniture, lighting, textiles, and other home accessories, a collaboration with Apotek57, Frama's seasonal eatery curated and run by chef Chiara Barla, and Grønt Marked, a Copenhagen-based farmers market supporting small producers since 2019.
With a program roll out across the three days, a public talk on the first day will take place with founder Niels Strøyer Christophersen, Apotek 57's chef Chiara Barla and Copenhagen-based Farmers Market Grønt Marked, discussing food supply, local produce, and food as a precursor of togetherness and connection. An opening celebration on the Wednesday afternoon will take the moment to highlight the local community and a tour of the Frama HQ will round off the activations for the season.
Georg Jensen
At the iconic design house Georg Jensen, a collaboration with architect David Thulstrup will result in an installation this 3 Days of Design to celebrate the introduction of their silver centrepiece Penumbra.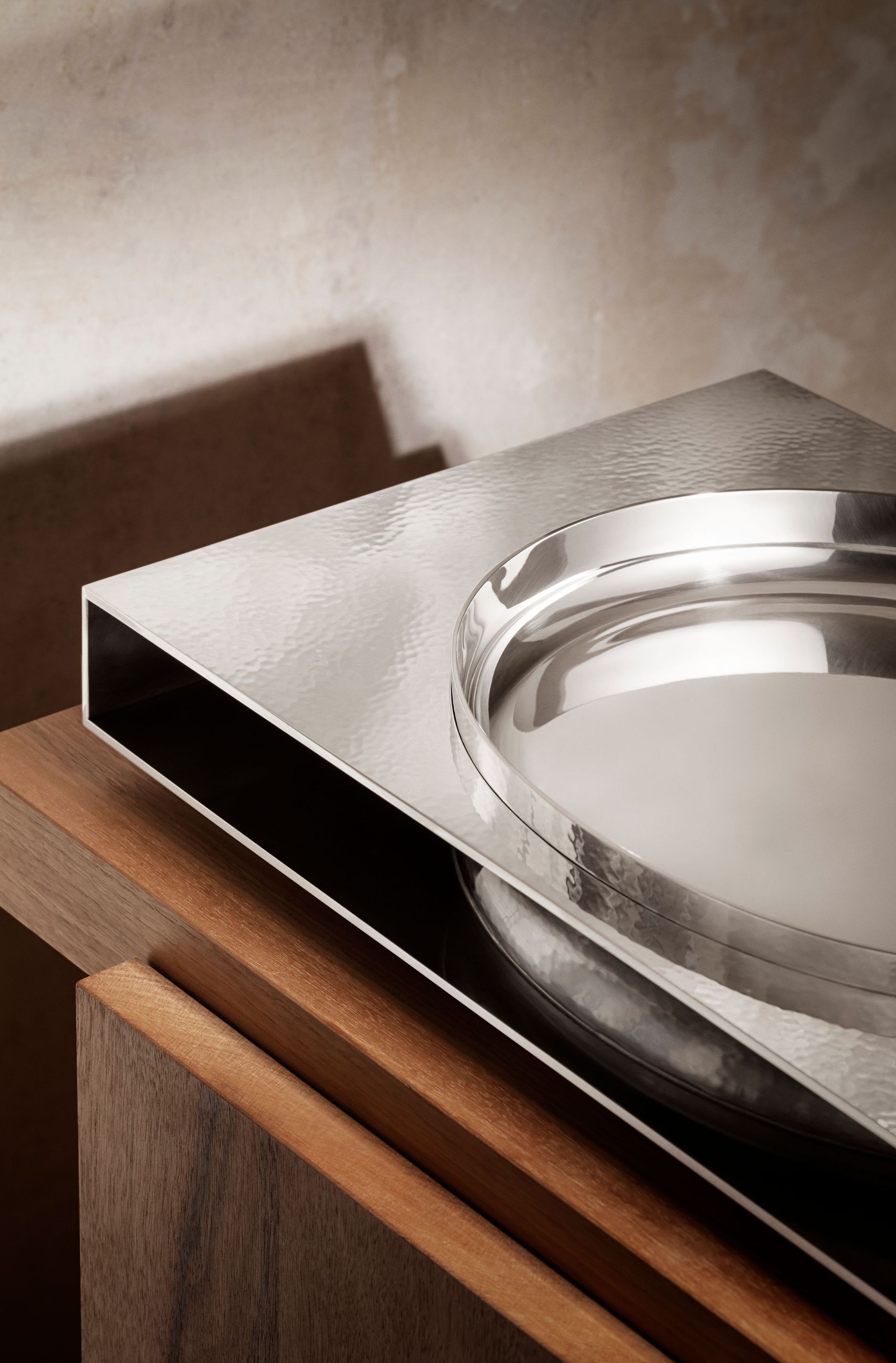 Georg Jensen.
"Penumbra seamlessly brings together different eras of Georg Jensen's century-long design history into one striking masterpiece, combining references from the history-making designers we have collaborated with over the years," says Ragnar Hjartarson, Georg Jensen's Creative Director. As a mainstay of the arts circuit, with decades of creatives, designers and architects having left their imprint, Georg Jensen continues to look to the future with their collaborators and their respective innovative visions. Expect both classicism rounded out with a modern twist.
See the Georg Jensen collaboration at: Georg Jensen, Amagertorv 4
Helle Mardahl
The delicate interplay between our senses is the focus of 'The Sensory Society', an exhibition conveying Helle Mardahl's distinctive candy glass to a world of imagination this 3 Days of Design. For all those planning on visiting The Sensory Society in Helle's historical apartment in the heart of Copenhagen, the spectator is in for a multi-faceted experience as they see, smell, feel, and taste their way through the exhibition.
Explore the new Helle Mardahl collection at: Helle Mardahl, Bredgade 38, 2nd floor, 1260 Copenhagen K, Denmark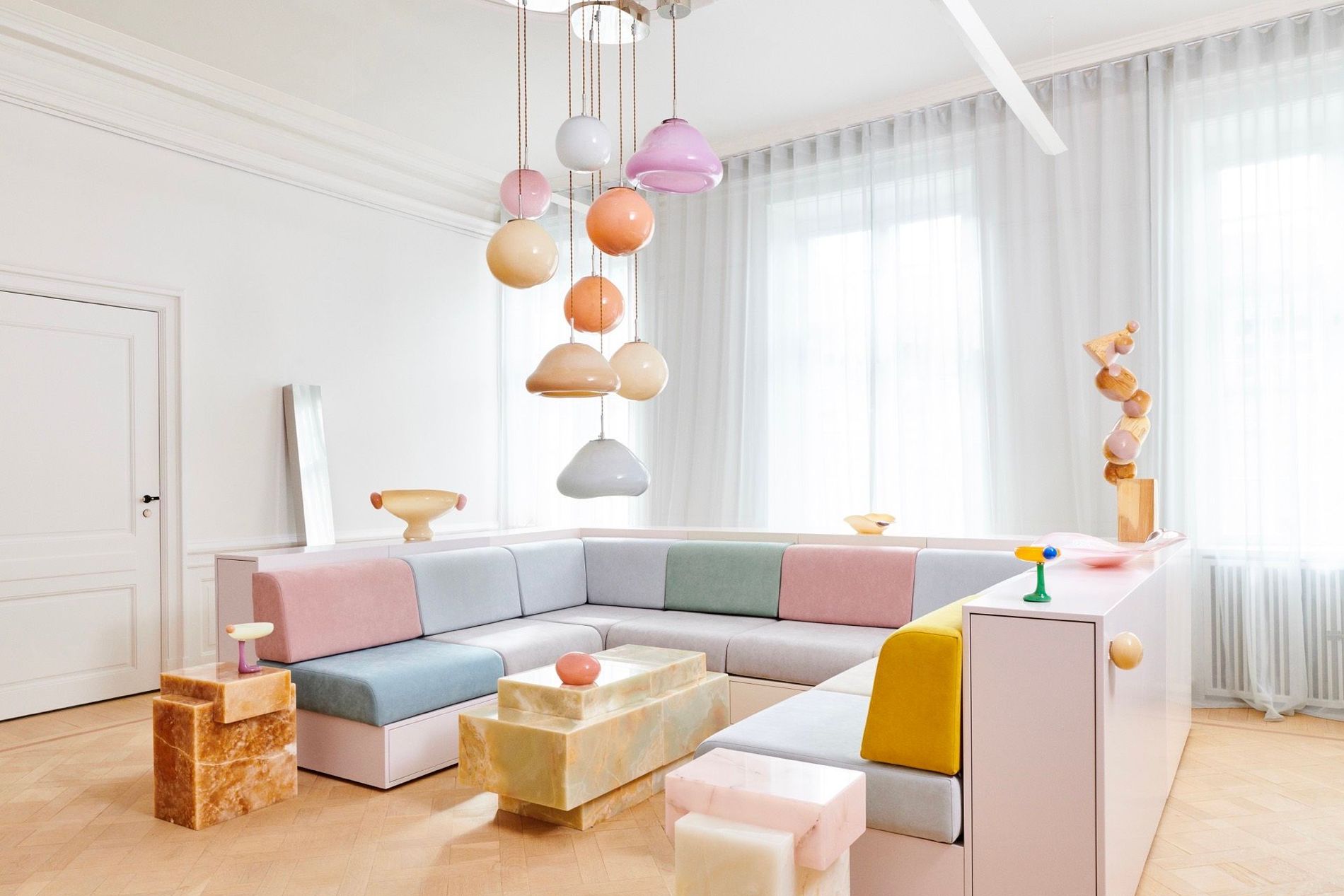 Ferm Living
Continuing their collaboration with Norwegian artist Anna Maria Øfstedal Eng, Ferm Living extends its partnership with the artist through the release of the Dal Piece for this 3 Days of Design. Acting both as an intriguing sculpture and a functional piece for the home, the Dal Piece perfectly represents the unique, responsible design aesthetic of both Ferm Living and Anna Maria Øfstedal Eng. Made entirely from recycled casted aluminium, the piece has a sophisticated, sculptural expression and an almost mythical appeal, while also serving as a practical piece of furniture that can be used throughout the home.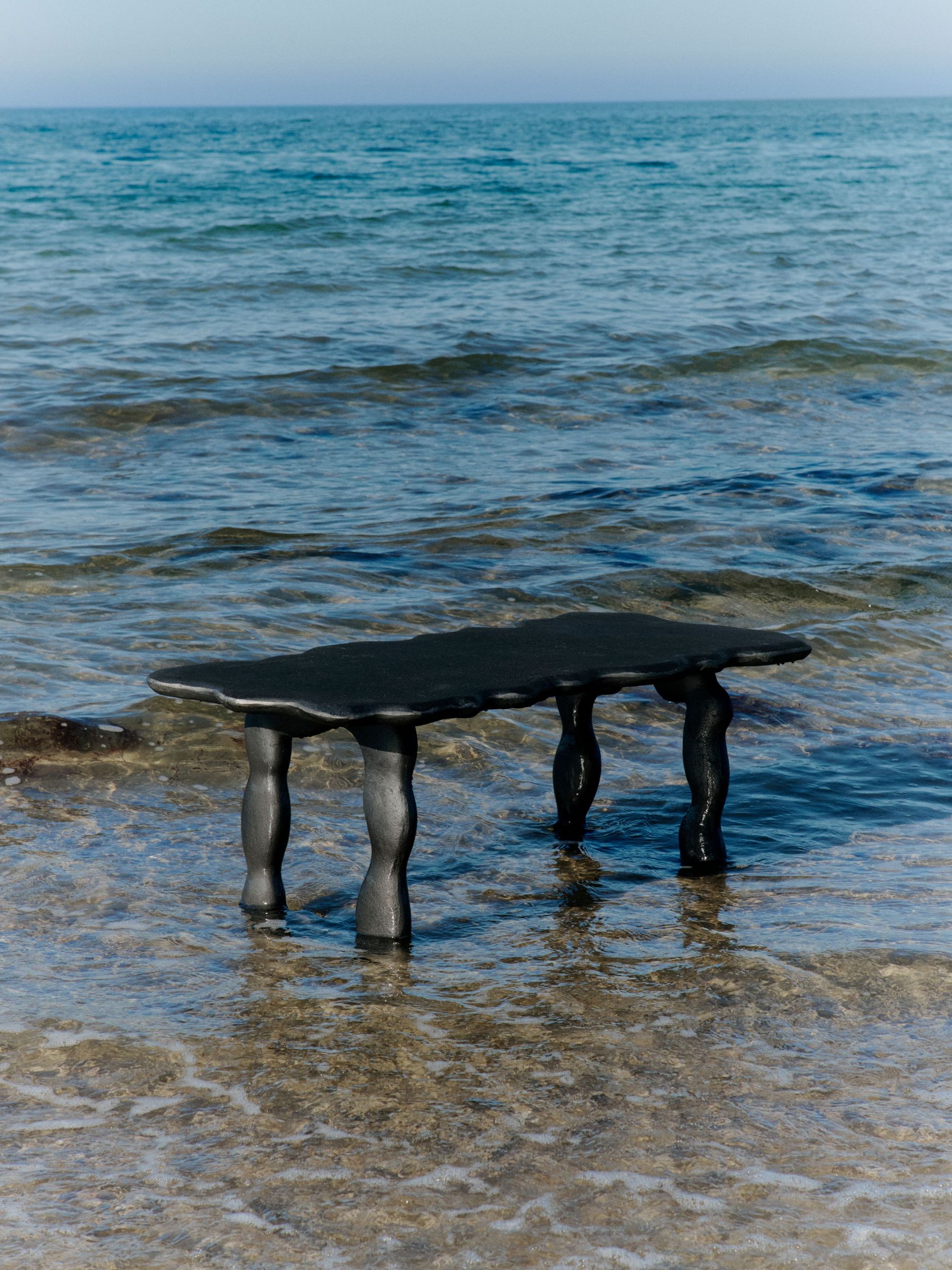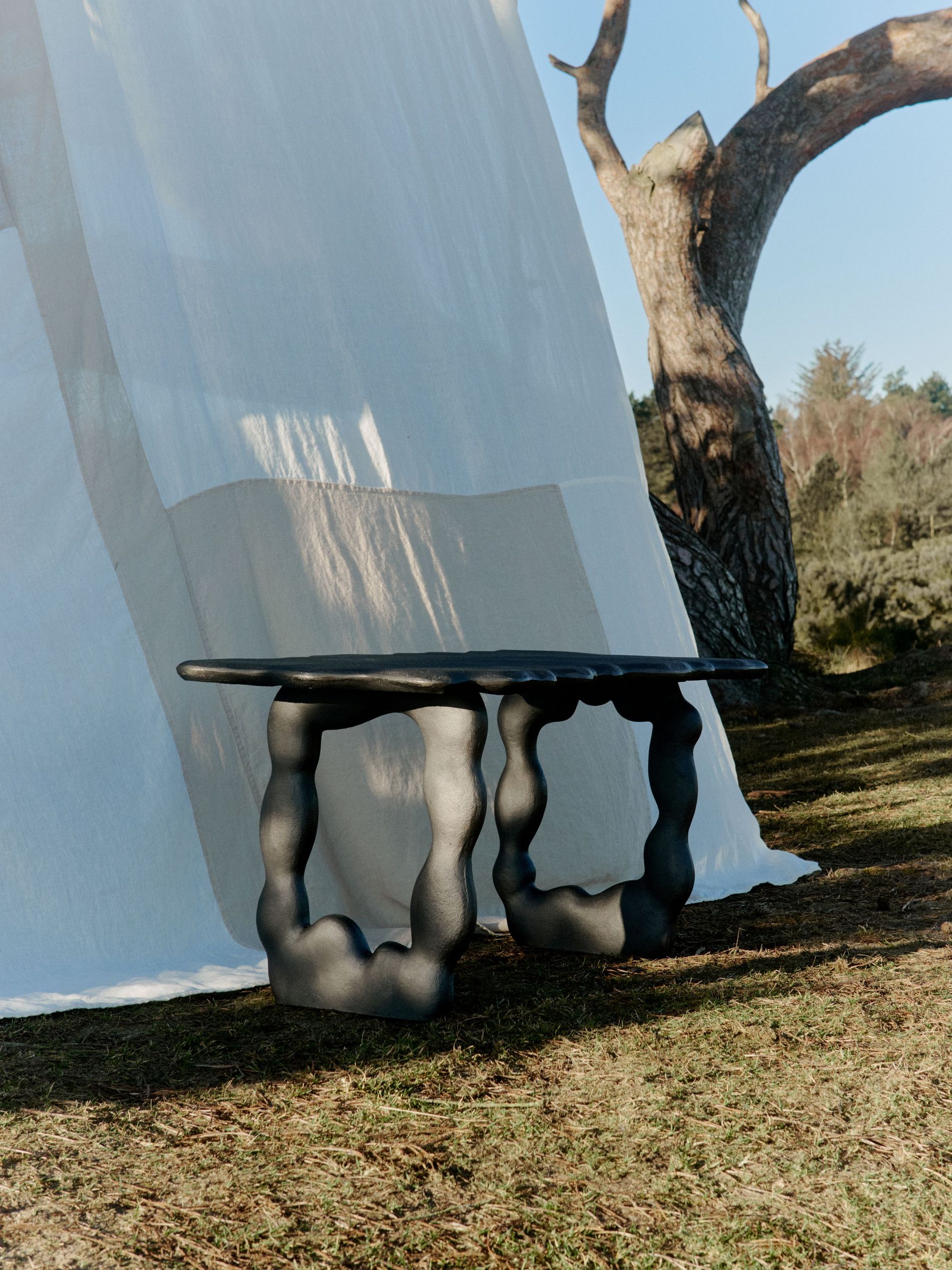 Apart from Øfstedal Eng's dedication to working with local, recycled materials, she also views this connection as an element in creating sustainable products; another important objective that she seeks to fulfil with her work: "When a certain piece draws you in and leaves you with a distinct sense of belonging, I find that you are less likely to replace it. I believe that these are the objects that you hold on to throughout your life, and maybe even pass on to the next generation".
See the ferm LIVING collaboration at Ferm Living, Kuglegårdsvej 1-5, 1434 Copenhagen
Tekla
In partnership with Artek, Tekla will transform its newly-opened store with an installation inspired by the idea of home and using pieces from Artek 2nd Cycle, including the Stool 60 Kontrasti, a recently launched design by Artek to mark the 90th anniversary of Stool 60. A partnership of significance, Tekla has long taken inspiration from the functionality and form of modernist design, notably Alvar Aalto, whose iconic Stool 60 is featured throughout the store's interior.
Celebrating the brands' shared values of craftsmanship and designing for longevity, alongside their distinct approaches to colour, Tekla and Artek's 3 Days of Design offering is intended to inspire conversation about responsible design and home comfort.