Vogue Scandinavia sits down with the co-founders and CEO of ba&sh in Stockholm to talk about the brand's latest drop, the magic of Ibiza and the brand's 'sens' philosophy
When you live in Scandinavia, you become accustomed to the crowds exuding a constant air of cool, seemingly without a scrap of effort. But nothing compares to the easy insouciance of the Parisians, as I am abruptly reminded at the ba&sh store in Stockholm's Ostermalm. Sitting down to meet with the brand's co-founders Barbara Boccora and Sharon Krief, and CEO Pierre-Arnaud Grenade, the store is abuzz and the company is lively, as bottles are set on ice ahead of celebrations for the French brand's latest drop.
"Alors…", begins the conversation. Barbara and Sharon are the best of friends, who started the brand together almost 20 years ago. ba&sh now has around 300 stores globally and sits comfortably in the 'affordable luxury' offering of Scandinavia – a retail sector that the brand itself spearheaded upon launch.
Naturally, I am intrigued to know how Barbara and Sharon's close relationship has survived the unquestionably challenging journey of building a global fashion brand. But when I venture to ask if there are ever difficult times, the sisterly duo answer "no" without hesitation – and I believe it. "ba&sh is the consequence of our friendship," Sharon tells me, "and we always remember the most important thing is our friendship. When we're not thinking the same way, sometimes Barbara goes my way, sometimes I go her way, and we never look back. We do it together."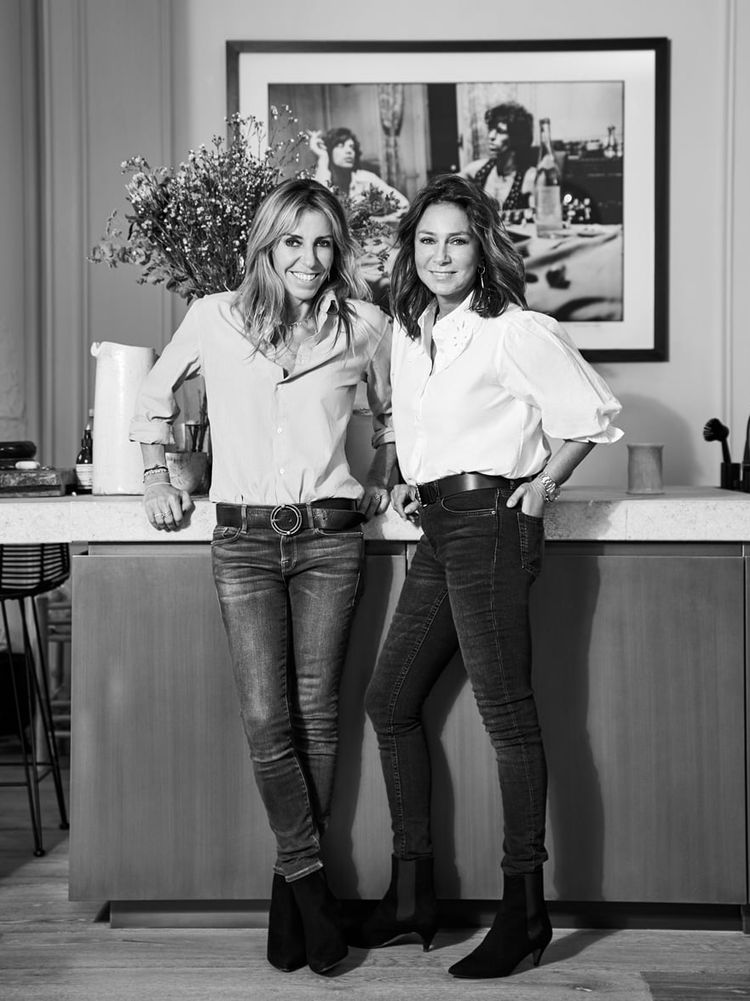 Barbara Boccara and Sharon Krief, co-founders of ba&sh.
On how they met, Barbara explains, "we passed our final exam together, and then we never left each other. Never!" Now, two decades on, they live "not so far" from each other in Paris and are together throughout the week in their local office, where the headquarter team of several hundred people is based. It is not surprising to learn that ba&sh, which was founded upon such a strong friendship, focuses on a philosophy of human connection.
"You have to have deep values, you need to talk to the heart," chimes in CEO Pierre. "In French, there is a word called 'sens'. It has three meanings, and the first is actually 'meaning'. The second is to show direction, to be ahead of the curve. And the third meaning is emotion, like a feeling, a 'sixieme sens'. The brand is exactly about those three things: meaning, direction, and emotion."
'Sens' is applied to all aspects of ba&sh's omnichannel strategy, from building trust and connection during the retail experience (where staff are briefed to provide a service always based on honesty and trust over forcefulness) to all the pillars of its corporate social responsibility, and all aspects of the design process.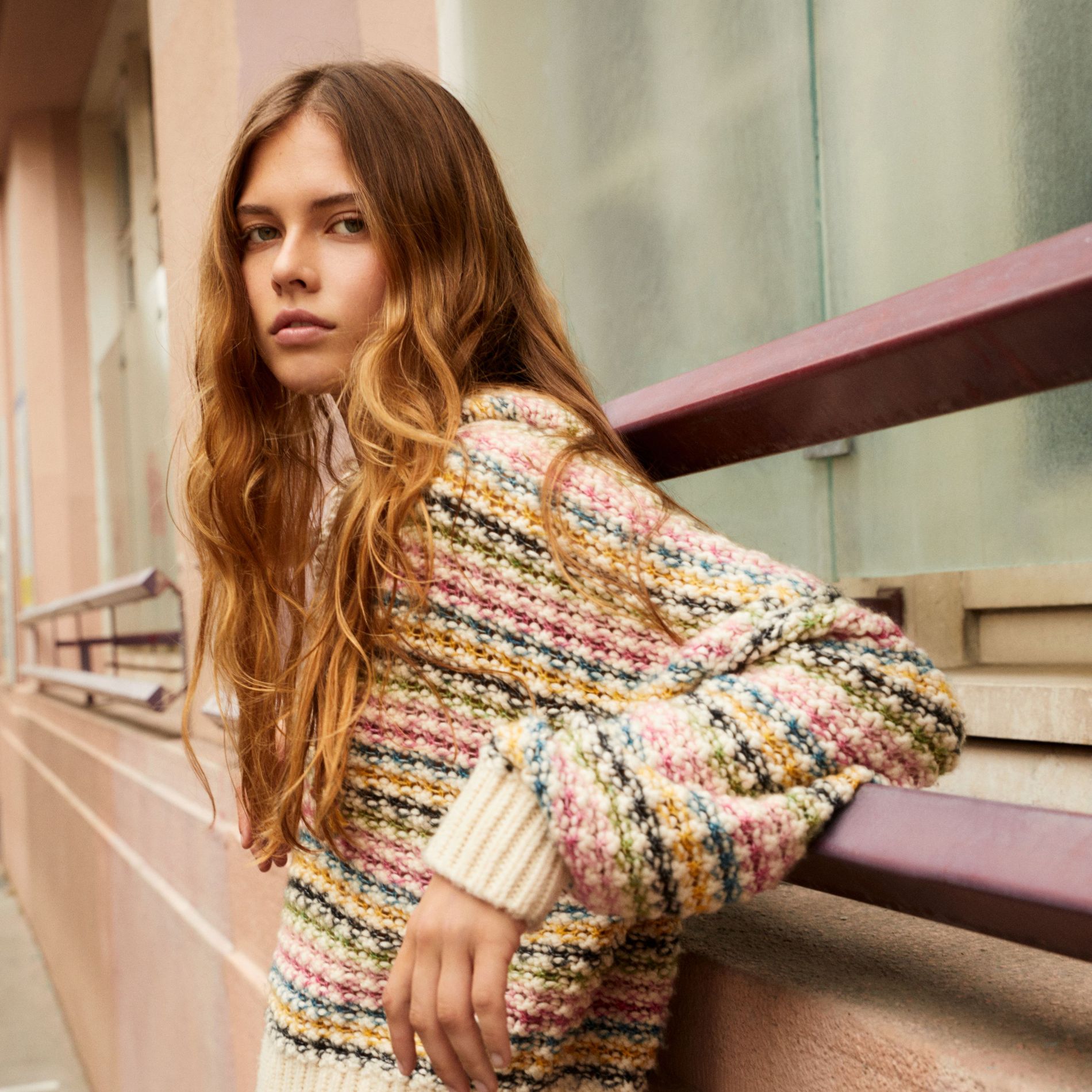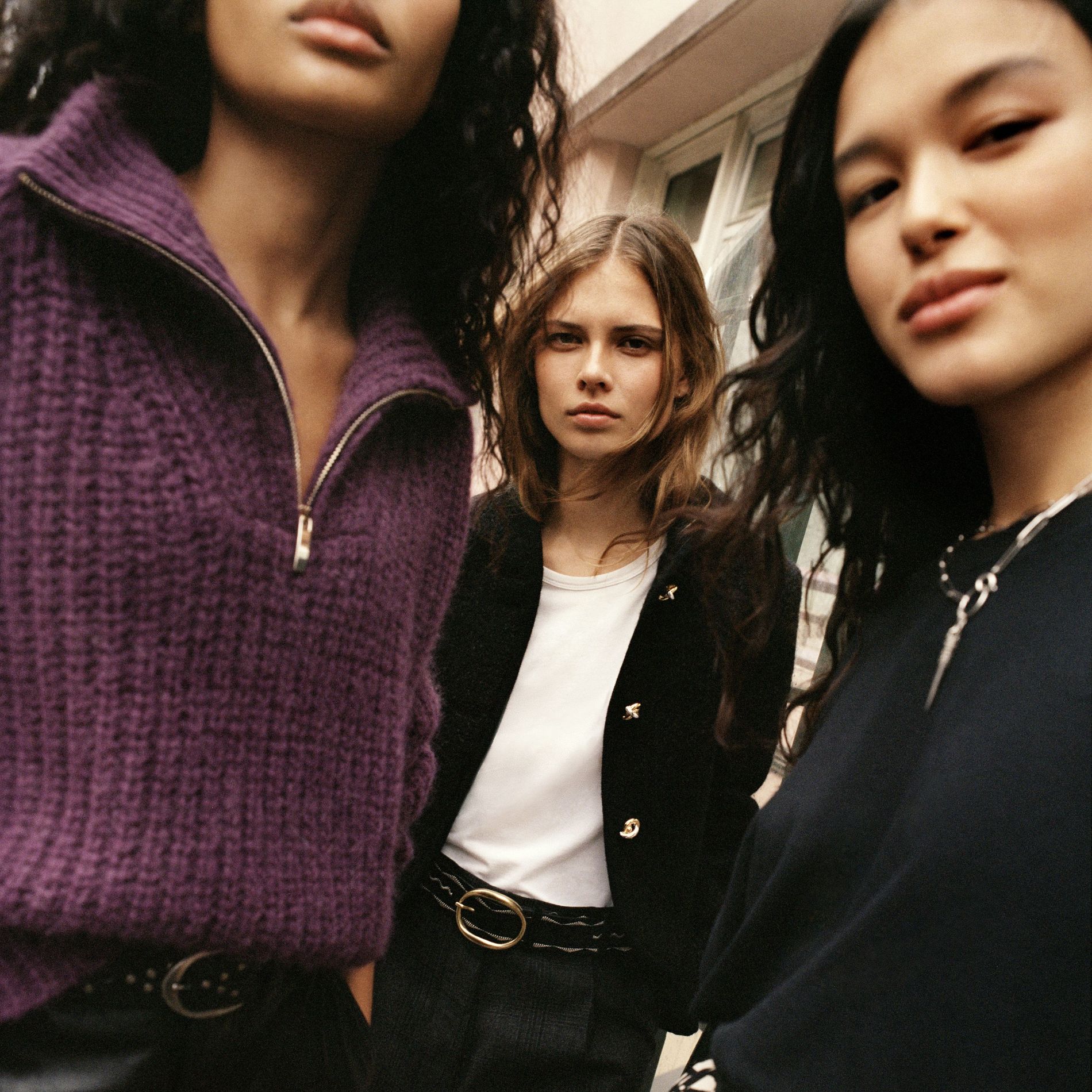 When it comes to design, Barbara and Sharon, with children, friends and team members in tow, set off to Ibiza twice a year, to truly tap into inspiration and focus on the spirit of each collection. "Holidays are sacred," says Barbara seriously. Ibiza is undoubtedly a creative sanctuary for the co-founders and those who accompany the working trips, however "we like to party" is also dropped in conversation more than once. Pierre notes that he is yet to receive an invite to Ibiza, "it's the girls' trip!" he says, laughing. It's there in Ibiza that each drop is conceived.
The team are in Stockholm to celebrate the latest of these drops, 'Exaltation', which is one of 22 a year (a post-Covid move away from seasonal collections). The idea of 'sens' arises again as I ask about the inspiration behind 'Exaltation'. "It's always the same. We love life and we love women," says Barbara. "We don't have something specific that we start the collection with. Many reference specific movies or history, but for us, it's just light, colour, energy – everything in real life. We want to see women feeling beautiful, just as we want to see our friends and each other feeling beautiful."
With this joie de vivre spirit, the 'Exaltation' collection is rendered in a palette of emerald, amber, pink and burgundy, prints that are infused with touches of Frida Kahlo and psychedelia. Accompanying the collection, exclusively for ba&sh's Stockholm store, is the limited edition 'Andrix' dress – upcycled from deadstock materials from previous collections. It's not the first time the ba&sh has worked with deadstock textiles, "we've done it for many years now," Sharon tells me. "We want to use up old fabric in our bestselling shapes and dresses."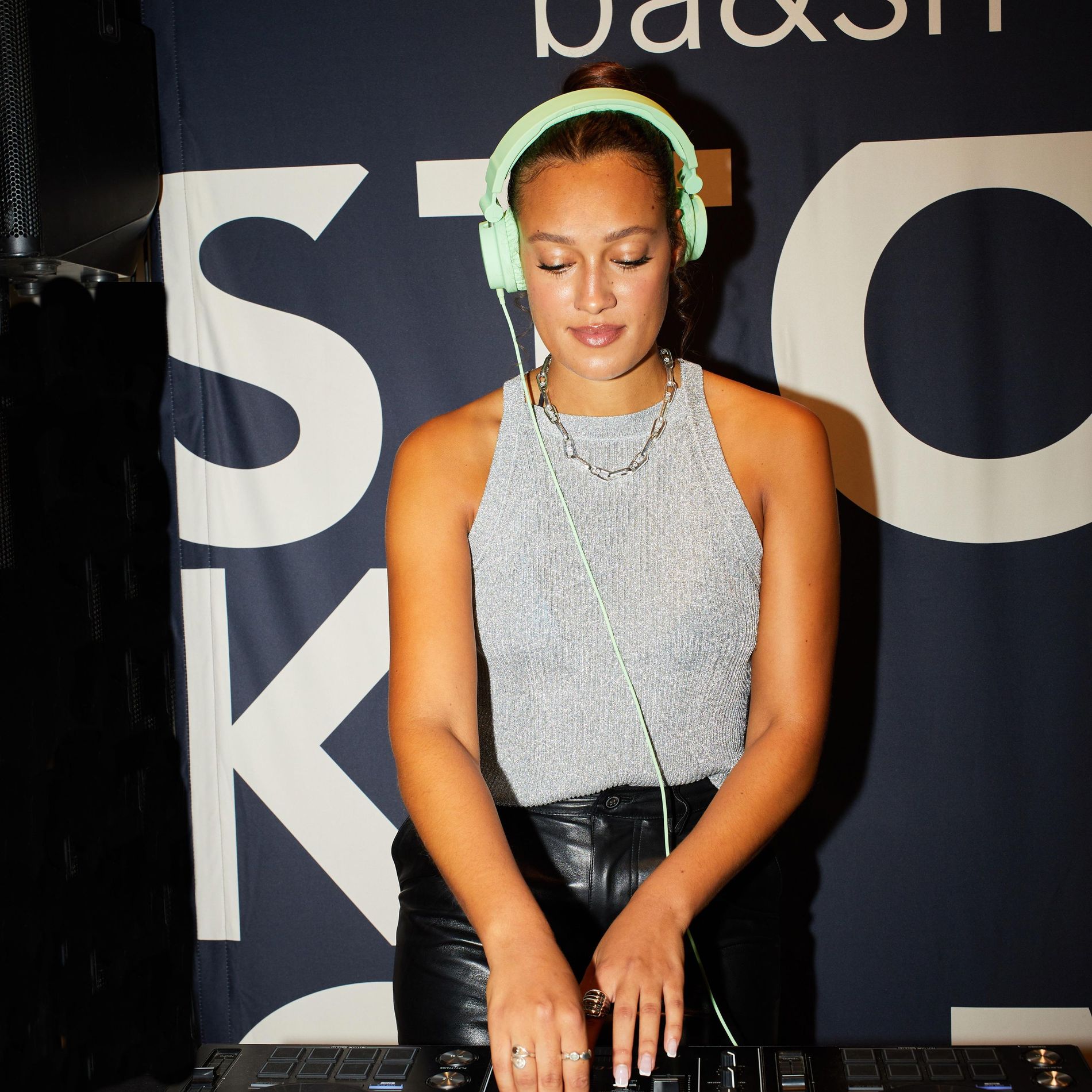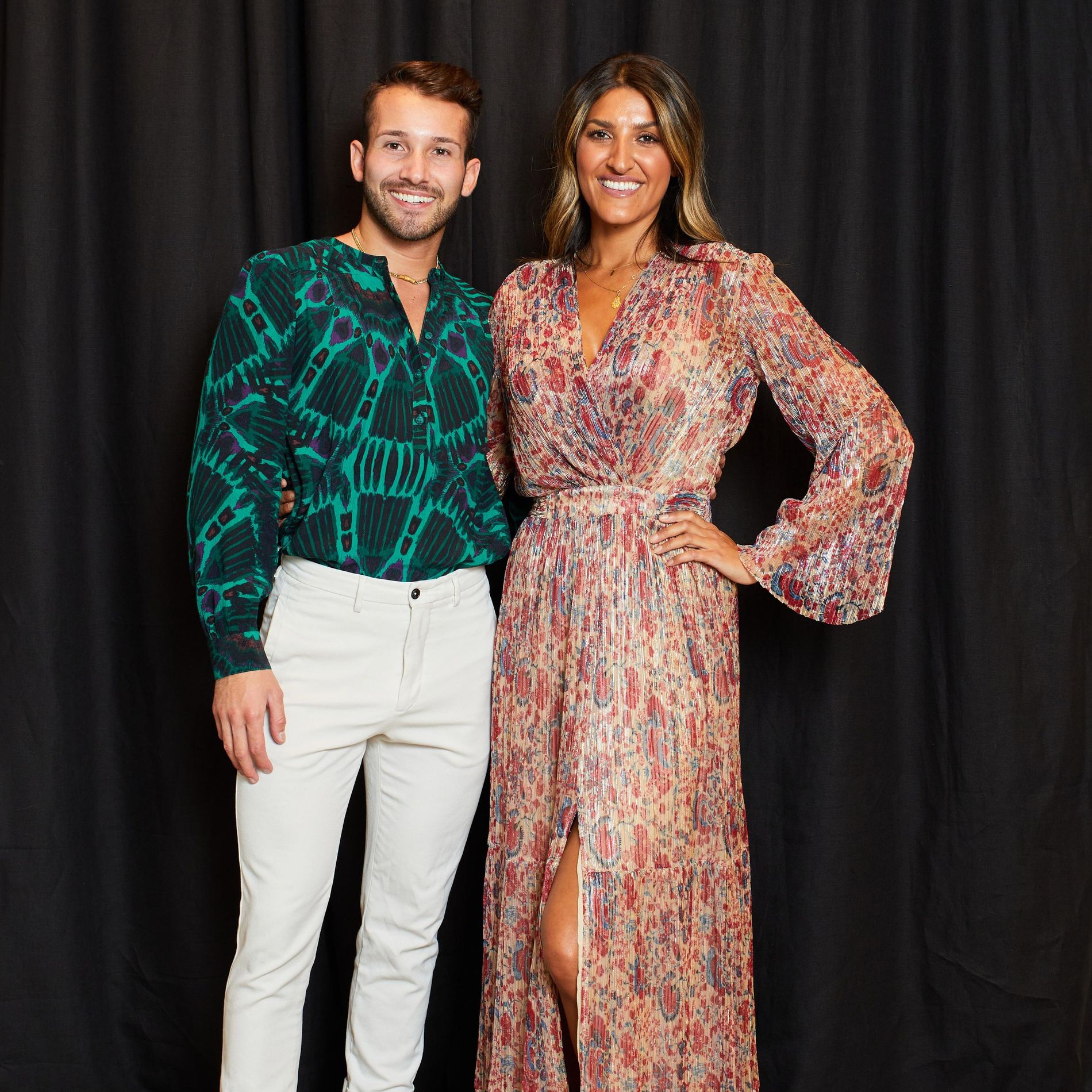 This is the tip of the iceberg that is ba&sh's sustainability initiatives, which have permeated the business model for many years and are now becoming more visible to customers, especially in the brand's remake, reuse and recycle formats. Of these, second hand is the focus, as "there's much more expectation from the consumer on second hand, which is currently a €50 billion market worldwide." In response to this, the brand is launching a new program at the end of this month, allowing customers to bring in old ba&sh garments, and receive a voucher in exchange, to shop either first or second hand pieces. As Pierre talks about the brand's missions in sustainability, his tone is ambitious, yet sincere and honest. There is a sustainability roadmap in place from now until 2030, working towards having 100% of ba&sh products fully traceable by 2025. On this topic, he comments, "we know the consumers appreciate transparency. It's okay to say, 'we're not perfect, but we're working on it'. But by communicating, you are officialising your targets, which is so important."
Pierre's sincerity extends to the impressive Gender Equity Index of ba&sh, with an employee base of 85 per cent women, 75 per cent at board level. Perched between Barbara and Sharon, he says, "I'm part of the lucky minority!" As Pierre explains, it goes beyond gender and is more a mindset of femininity that ba&sh champions. "There is a feminine way of seeing life, of seeing the world. It's about femininity. We love men, and have so many men in the ba&sh world, but you can be feminine as a man or a woman. It's how we see what is around us and how we see life."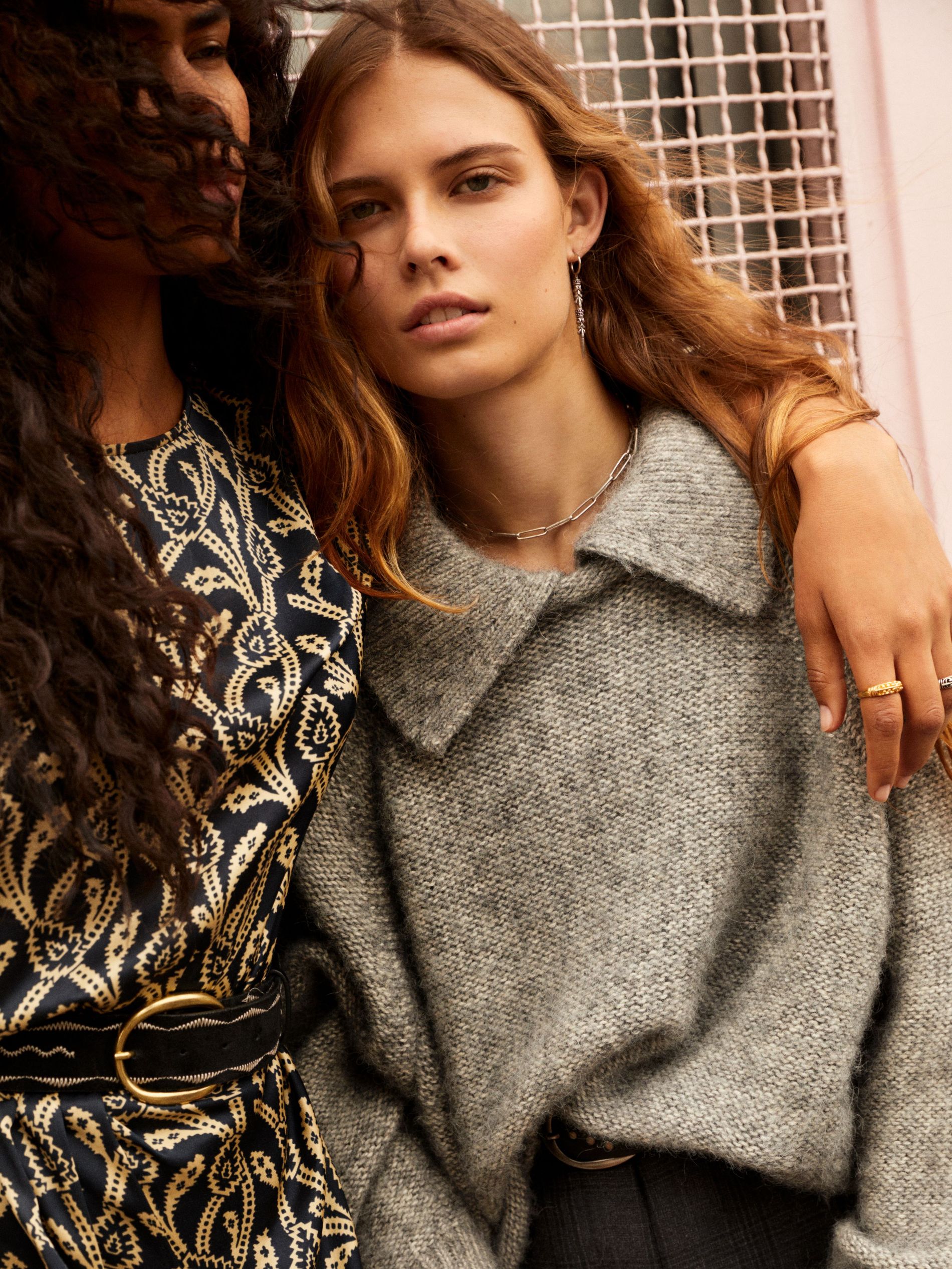 With the brand's presence in Sweden, Denmark and Norway, growth is on the cards for ba&sh – in Scandinavia and beyond. With collaborations with the Fairly Made platform, sustainable sneaker giant Veja, and with expansion of Barbara and Sharon's sisterhood through initiatives like the Power Blazer to benefit women, the 'sens' philosophy is one that is spreading globally. The affordable luxury sector is one with a glass ceiling, but with ba&sh's multi-occasional, multi-generational offering, the future is bright.
Watching the trio comfortably finishing each other's sentences and engaging in happy French banter with the store staff and team milling about the store, the sense of 'sens' is permeable and I, for one, am signing up for the philosophy. As glasses of champagne are ferried across the shop floor towards us, Barbara and Sharon turn to me with some final words: "Everything we do, it's to make women feel confident and beautiful. That's everything. Voilà!"