These are the essentials to pack for CPHFW according to three industry attendees
From the right statement shoes to run around the streets of Copenhagen, to the best airy dress for floating between runway and after-party – Vogue Scandinavia has talked to Vogue's Sustainability Editor Emily Chan, Swedish model and Artist Klara Kassman, and Hobnob Journal founder Linn Eklund about what they're bringing to CPHFW. Prepare to bask in Klara's rocker chic vintage treasures, Linn Eklund's vintage Chanel, and Emily's eco-conscious closet finds.
Linn Eklund, founder of Hobnob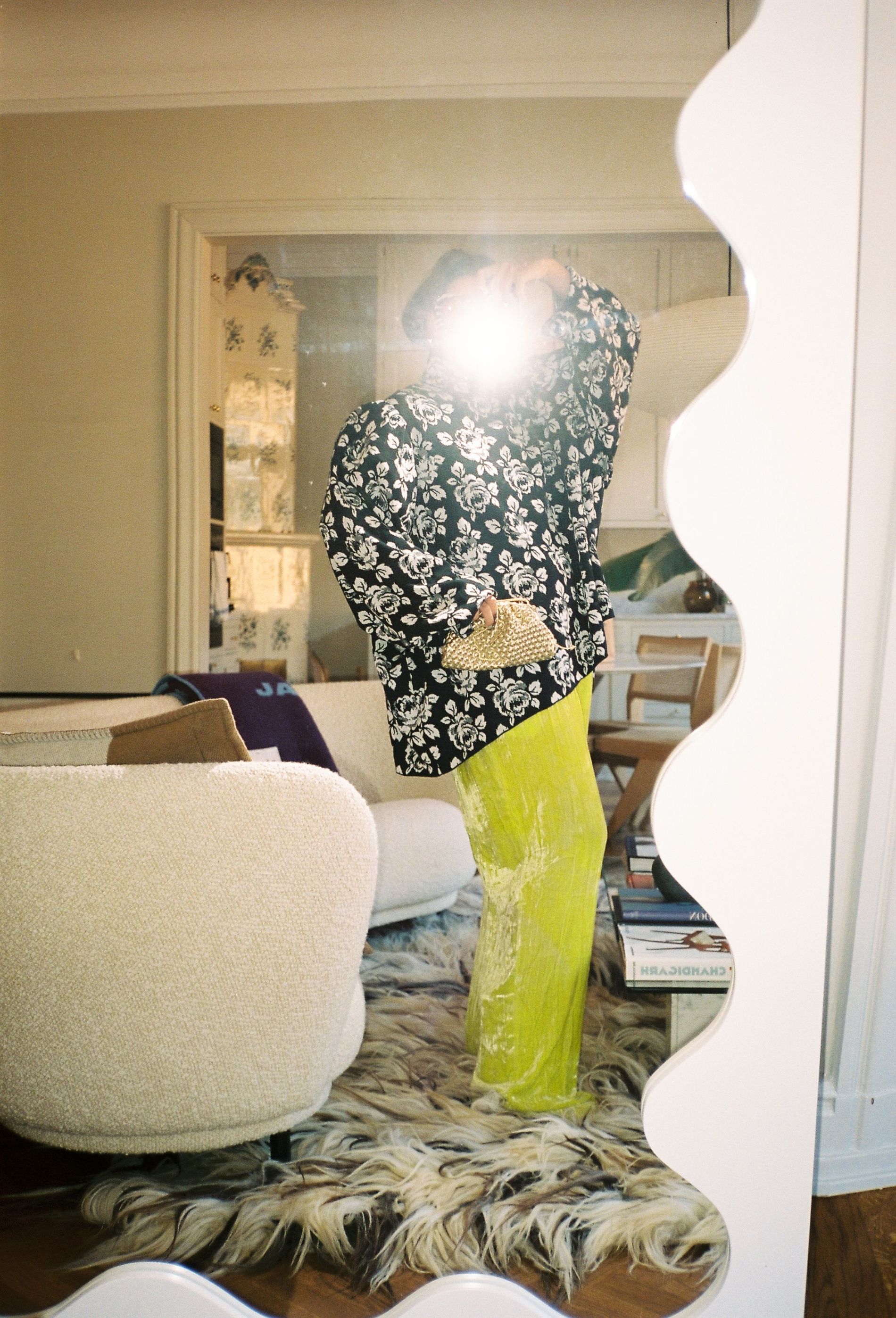 Linn in one of her outfits for CPHFW. Photo: Linn Eklund
Linn Eklund – the darling of street style photographers and one of the ineffable founders of creative studio and cyber magazine Hobnob – is a staple at Copenhagen Fashion Week. Over email, she tells me that, fingers crossed, she will soon make the move from Stockholm to the Danish capital with her boyfriend (if she can convince him). It is the atmosphere of the city that enthrals her – genuine, fun, and colourful. "I think CPHFW is the best fashion week of the year," she says.
When it comes to fashion, Linn tends to go for the pieces that are "really fun, but dressed up." She often opts for lots of patterns and colours, but somehow the eclectic combinations never look crazy. "I love classic pieces with a weird twist. Does that make sense?" she says. "Like a pair of iconic Chanel sandals, but in a crazy colour. Otherwise, I would feel too ladylike. Dressing for me has to be fun and show personality. "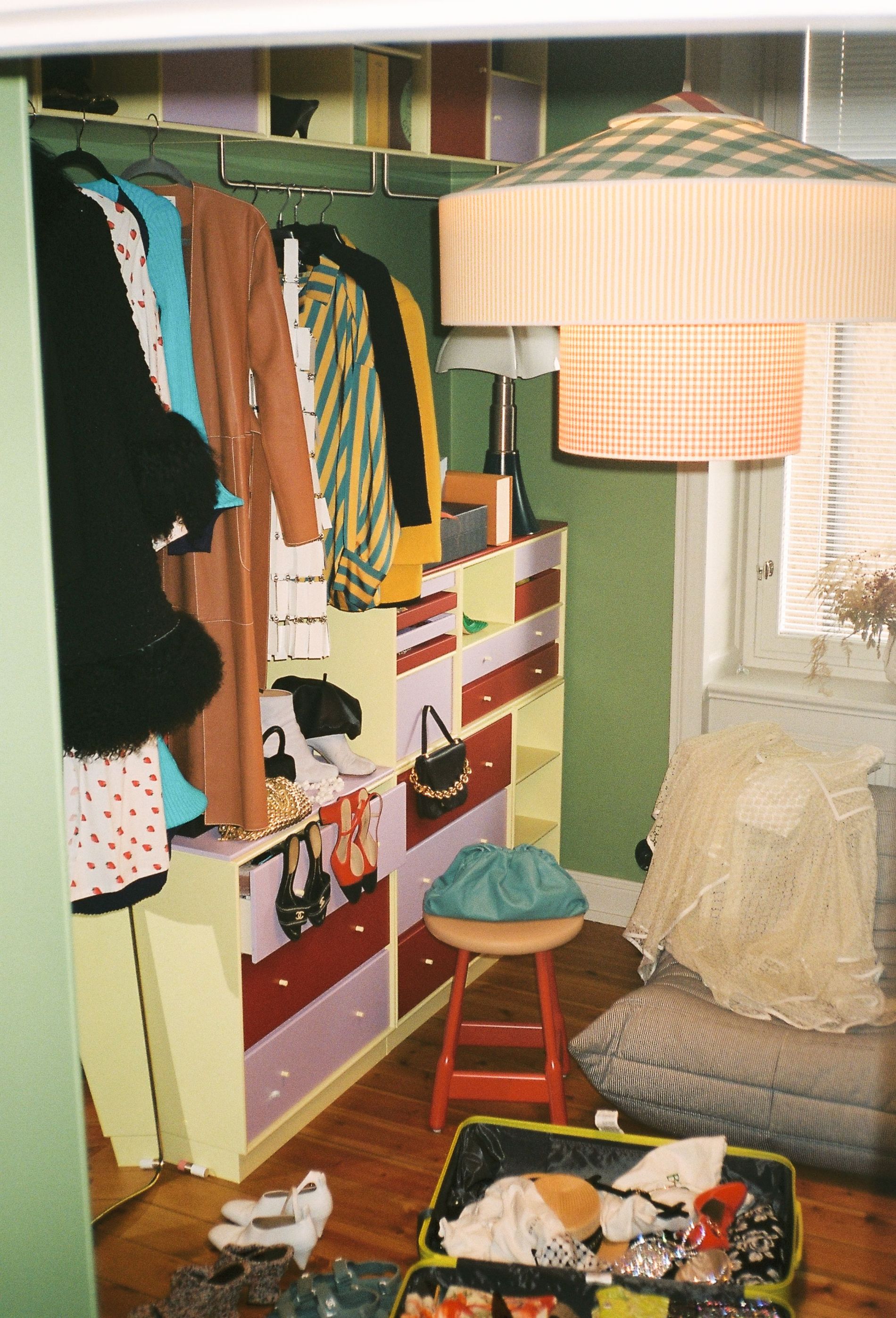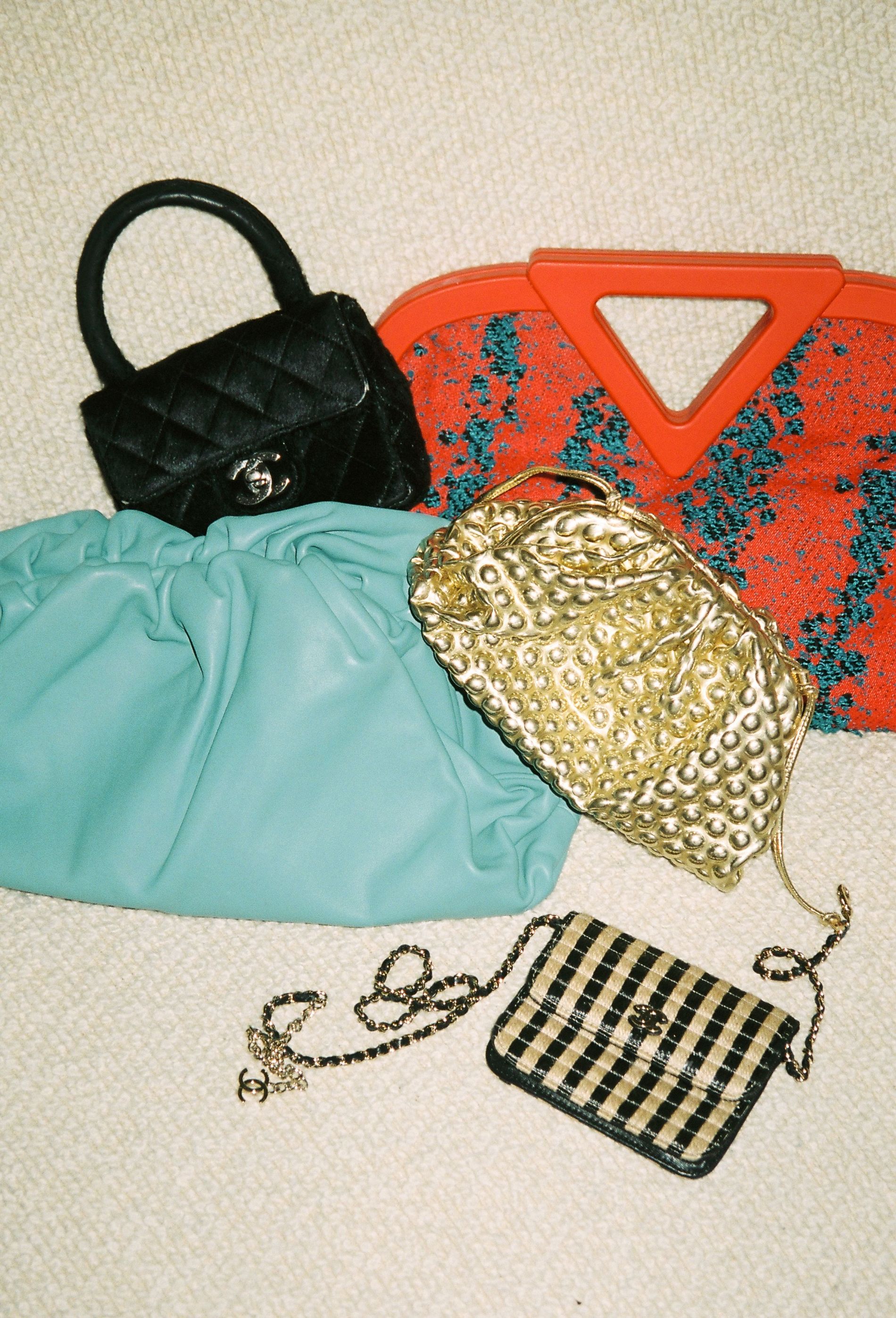 A self-confessed terrible packer, she tells me that she would bring her entire closet with her everywhere if she could. " I love every single piece that much, so it is hard to choose. But I always focus on really good accessories!" But, she tells me, she somehow always pack too many shoes and bags. "A life hack when packing is that I try to take photos of between three to four looks I like of what I've brought. That way, it is easy to choose when my, sometimes, goldfish memory takes over."
For Copenhagen Fashion Week, Linn is bringing an eye-catching blue Loewe dress found on sale – "I call it the swimming pool" - a Miu Miu raincoat – "You can never trust the Scandinavian weather" – and her mother's vintage Chanel coat. As for accessories, Linn's staples this season are the Chanel bum bag, perfect when your hands are full, and zebra sunglasses from Gucci that she brings with her everywhere.
Emily Chan, Vogue's Sustainability editor
Although Emily Chan is based in the UK, she works as the Sustainability Editor at Vogue in the UK. Writing, commissioning and editing stories about sustainability in fashion and focusing on the climate crisis more generally – She is travelling to Copenhagen for one of the world's most conscious fashion weeks.
With her simple and quite feminine style, she fits right in on the streets of the Danish capital. "I'm very much of the 'throw on a dress and go' mentality. And of course, sustainability is a huge consideration when thinking about the clothes I wear," she tells us over email.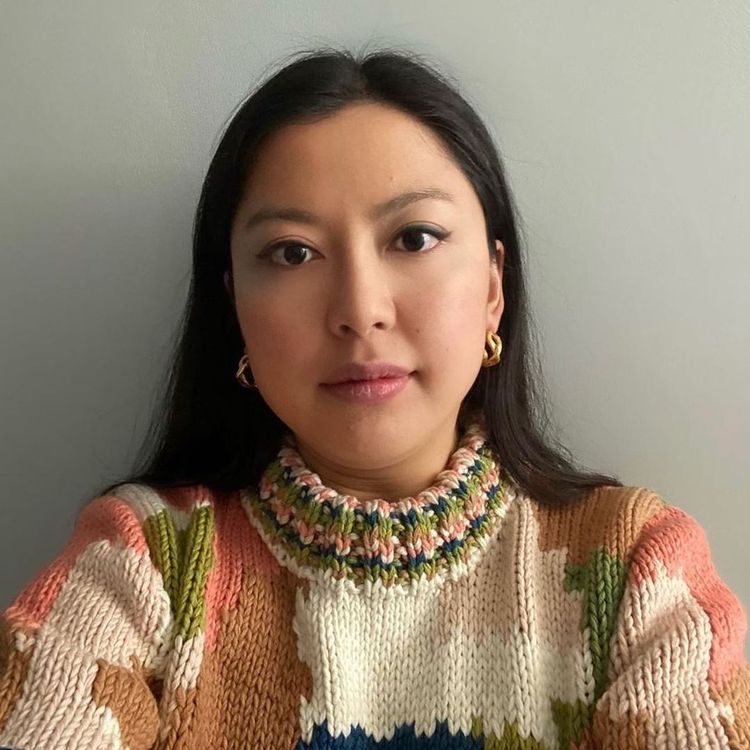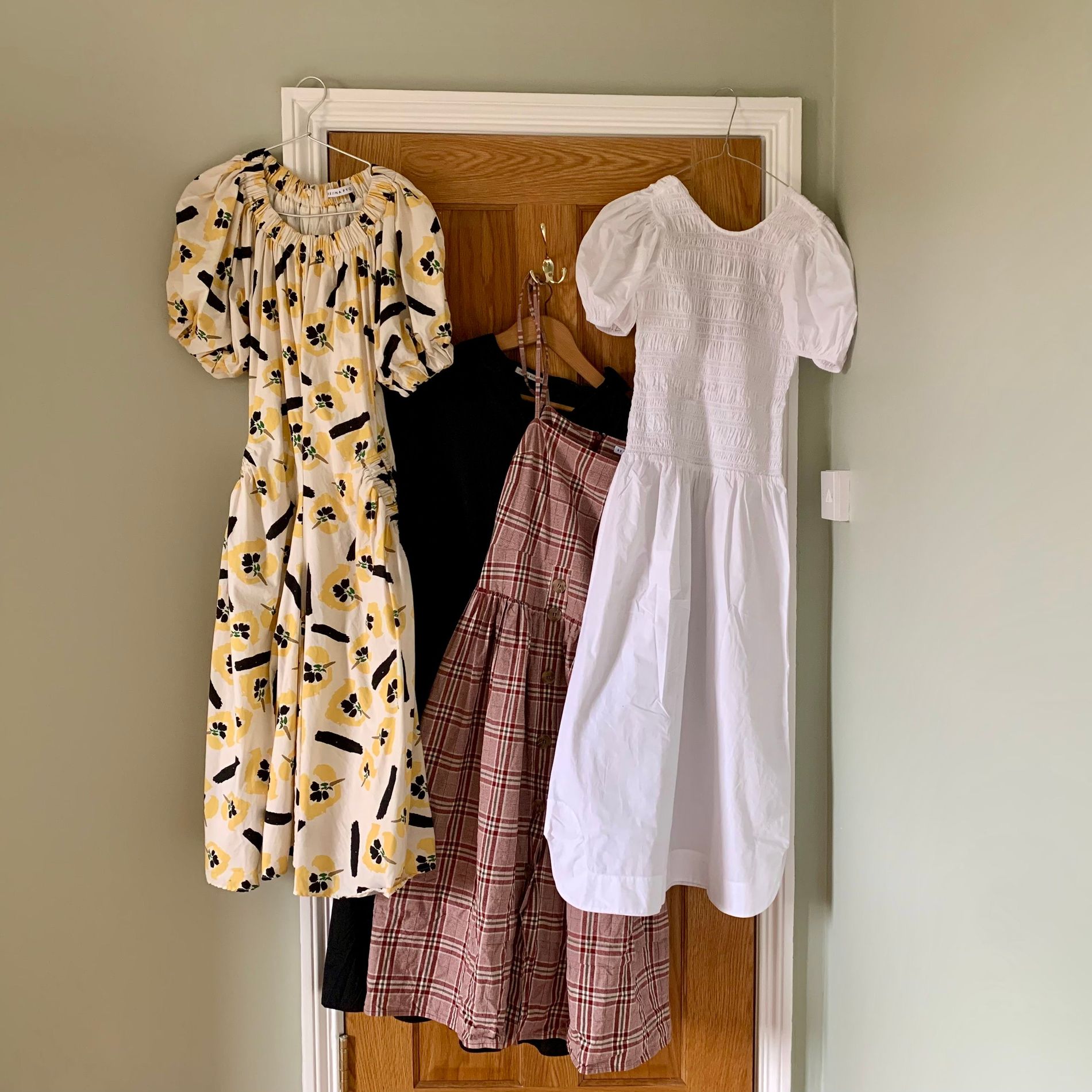 For CPHFW, she is bringing a floral dress from Rejina Pyo —"I love the brand, which has a strong commitment to responsible practices" – a red check dress by the same designer, bought secondhand from eBay – "perfect for summer, fingers crossed the weather is good."
Another secondhand purchase in her suitcase is a black shirt dress by Danish designer Cecilie Bahnsen. "It is so easy to wear but makes me feel really put together," she explains, "I'm also packing a white puff-sleeve dress from Ganni, which is from their responsible range." Lastly, she can't forget her white Vejas — "they go with everything and are so comfortable, which is crucial for fashion week."
Klara Kassman, artist and model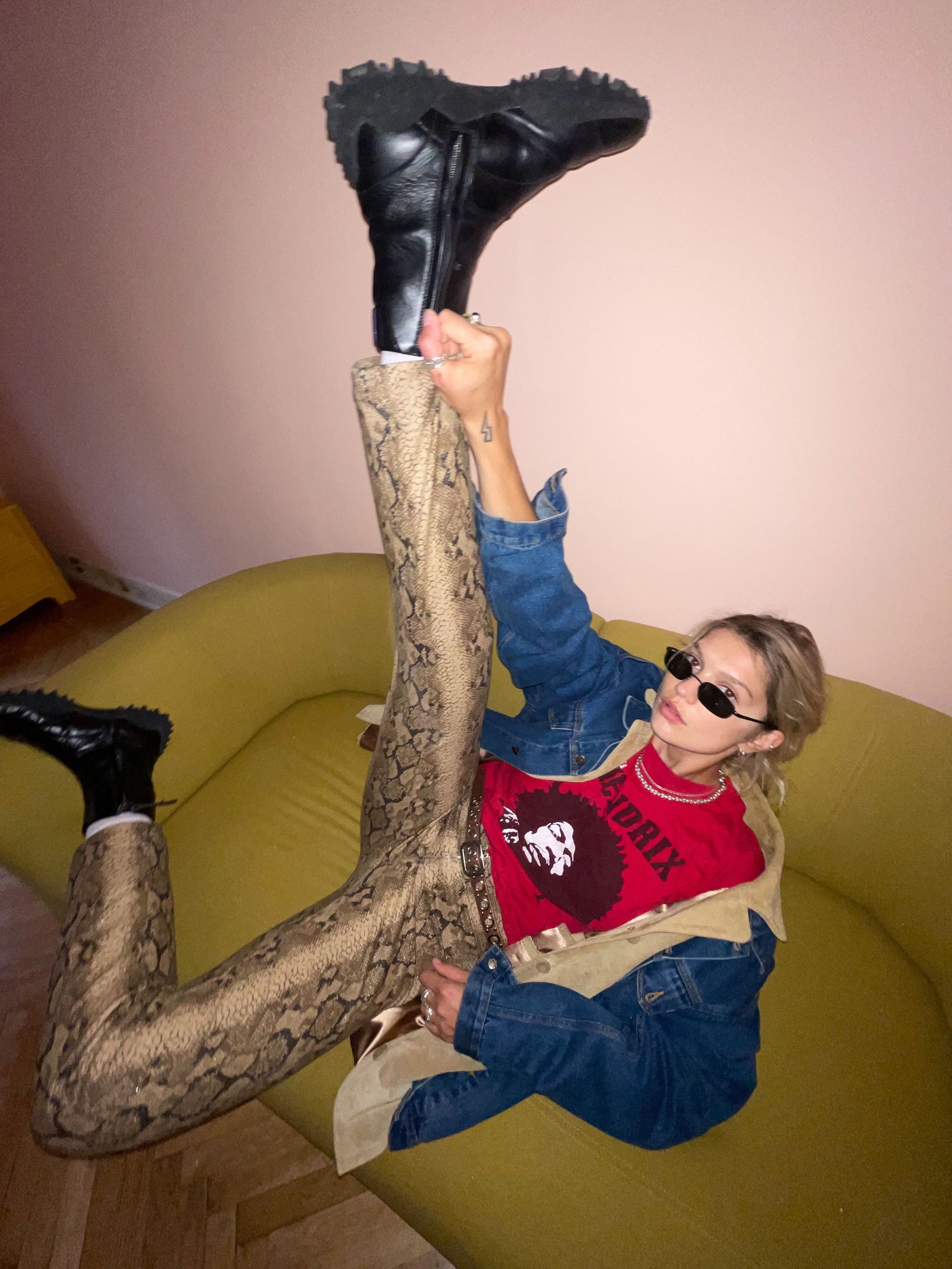 Klara Kassman in one of her outfits For CPHFW. Photo: Klara Kassman
Klara Djamila Kassman is an artist studying textile at the prestigious Swedish university for arts, crafts and design, Kontfack, and modelling on the side. Attracted by anything creative, she has dabbled in everything from painting, sculpture to photography and design. However, all of her pent up energy is usually spent working out, boxing or running.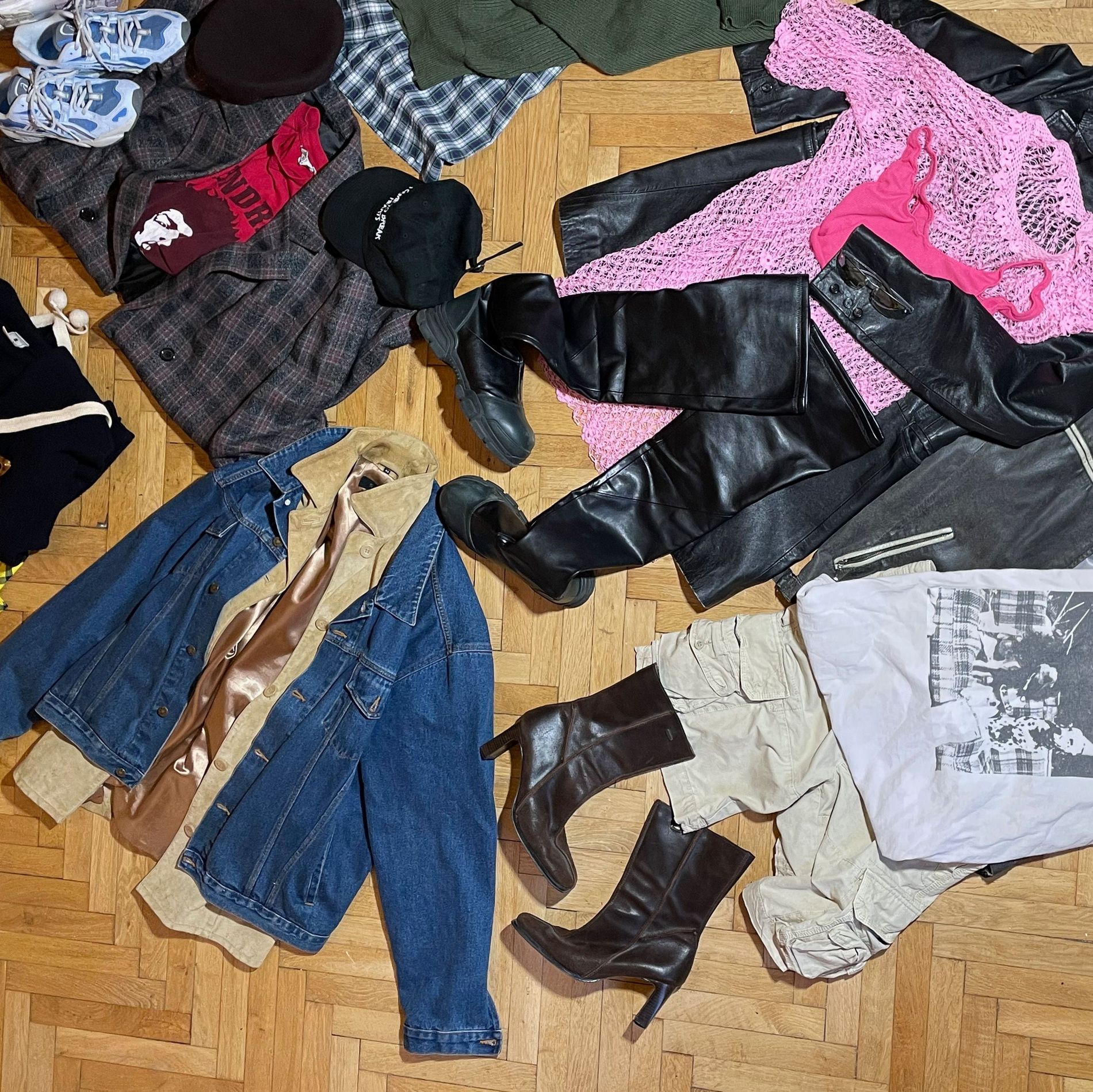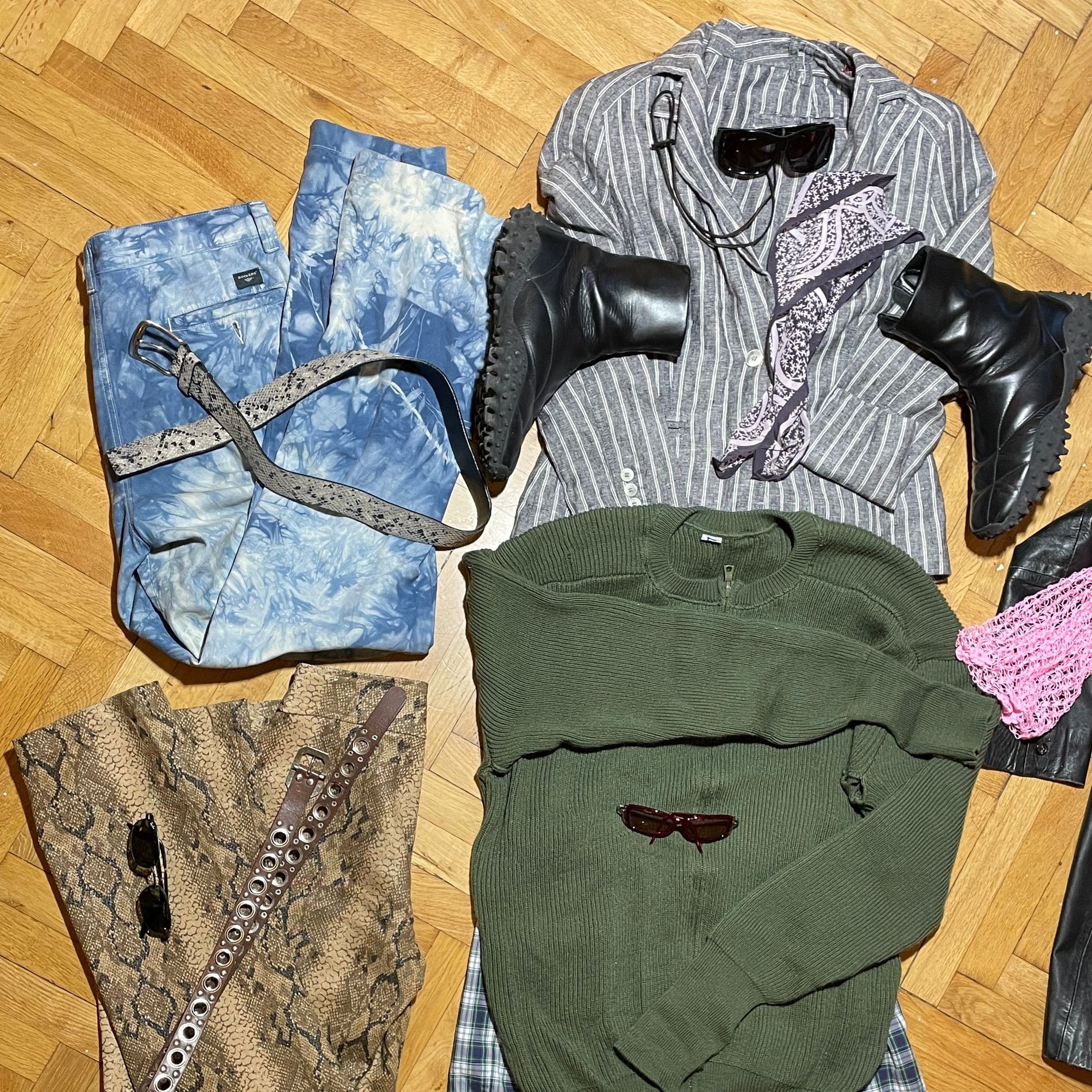 As far as style goes, she describes it as "very her". It's eclectic, with a rocker edge of denim and leather. Her closet is carefully curated and consists primarily of vintage and second hand, sometimes hand-me-downs from friends. But the key is always comfort.
As far as what she is bringing to Copenhagen Fashion Week, it all comes down to feeling free to move. Sneakers and boots are definitely on the packing list. A myriad of prints and colours are worn against a dark base; as for accessories, "I think jewellery is essential, and a really nice perfume. Without it, I feel underdressed." She continues, "So for Copenhagen, I'm bringing all of this plus my sketchbook, my camera, and some running gear to see the city."