If you're searching for a way to chronicle life's big events, look no further than Swedish jewellery house Engelbert's latest line of charms
Arguably, we should claim every chance in life to celebrate and what better way to celebrate than with a wearable memento? Jewellery has a magical ability to crystallise some of life's biggest events: be it a birthday, anniversary or engagement. The sentimental nature of bijoux has boundless nostalgic potential, as we collectively wear and re-wear the pieces that matter most to us, carrying the stories of gifted earrings and inherited rings with us every day.
Now, Swedish jeweller Engelbert has tapped into this tangible way to keep track of time, releasing a collection of pendants that allow wearers to narrate their unique journeys through an assortment of Zodiac signs and symbolic pendants. "Engelbert's focus has always been to create jewellery of the highest quality and unique design that celebrates the best in life while also telling the unique story of each wearer," says designer Thomas Carlsson. "This collection is particularly significant as it is a personal tribute that illuminates individual crossroads in life."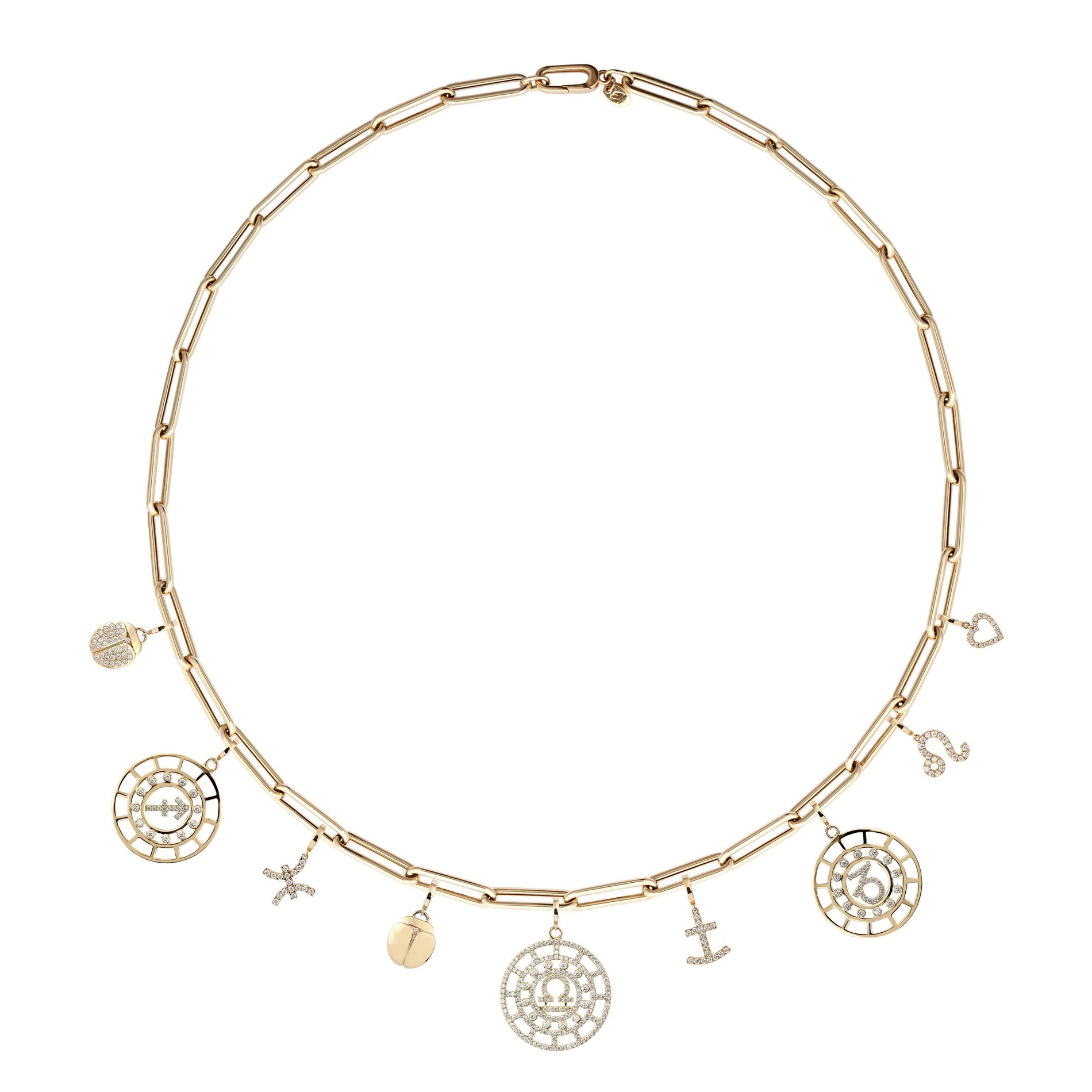 The 'Charms' collection brings to light two variations of the twelve Zodiac signs: Zodiac Pendants and Zodiac Charms, each representing distinctive individual traits. Adding to the Zodiac jewellery are also scarab charms (symbols of immortality, resurrection, protection, and transformation) and three diamond charms shaped like a cross, an anchor, and a heart, symbolising faith, hope, and love.
Each charm and pendant can be individually attached to Engelbert's Charm Link Collier or any chain, offering flexibility in style. Crafted in 18k gold and white gold and embellished with white diamonds, these pieces are truly timeless gifts to relish.
Now available in Engelbert's flagship store at Birger Jarlsgatan 13 and on www.engelbertstockholm.com, as well as at selected retailers.