In search of this season's most impactful accessory? We've got you covered
Some call it the Bridgerton effect, others claim it originated from the runway, but one thing is for sure: the graceful opera glove is back with a vengeance.
Popping back into our periphery during 2022 as it populated red carpets and Haute Couture shows, this accessory has long been associated with the height of glamour. Be it Audrey Hepburn's iconic tiara-topped look in Breakfast at Tiffany's or Marilyn Monroe serenading sparkling diamonds dressed in top-to-toe pink (gloves inclusive, of course), the opera glove has quietly permeated the 20th century's most influential – and fashionable – popular culture moments.
Historically the glove denoted societal gravitas, as the founder and CEO of Handsome Stockholm, Ingrid von Konow, explains. "The classic long glove, reaching above the elbow, is a well-established evening glove and has been around for centuries," she says. "Initially they were used to determine a woman's wealth and status. Today, it's a frequently used accessory among international top-stylists who, together with the large fashion houses, are rapidly pushing the glove trend forward."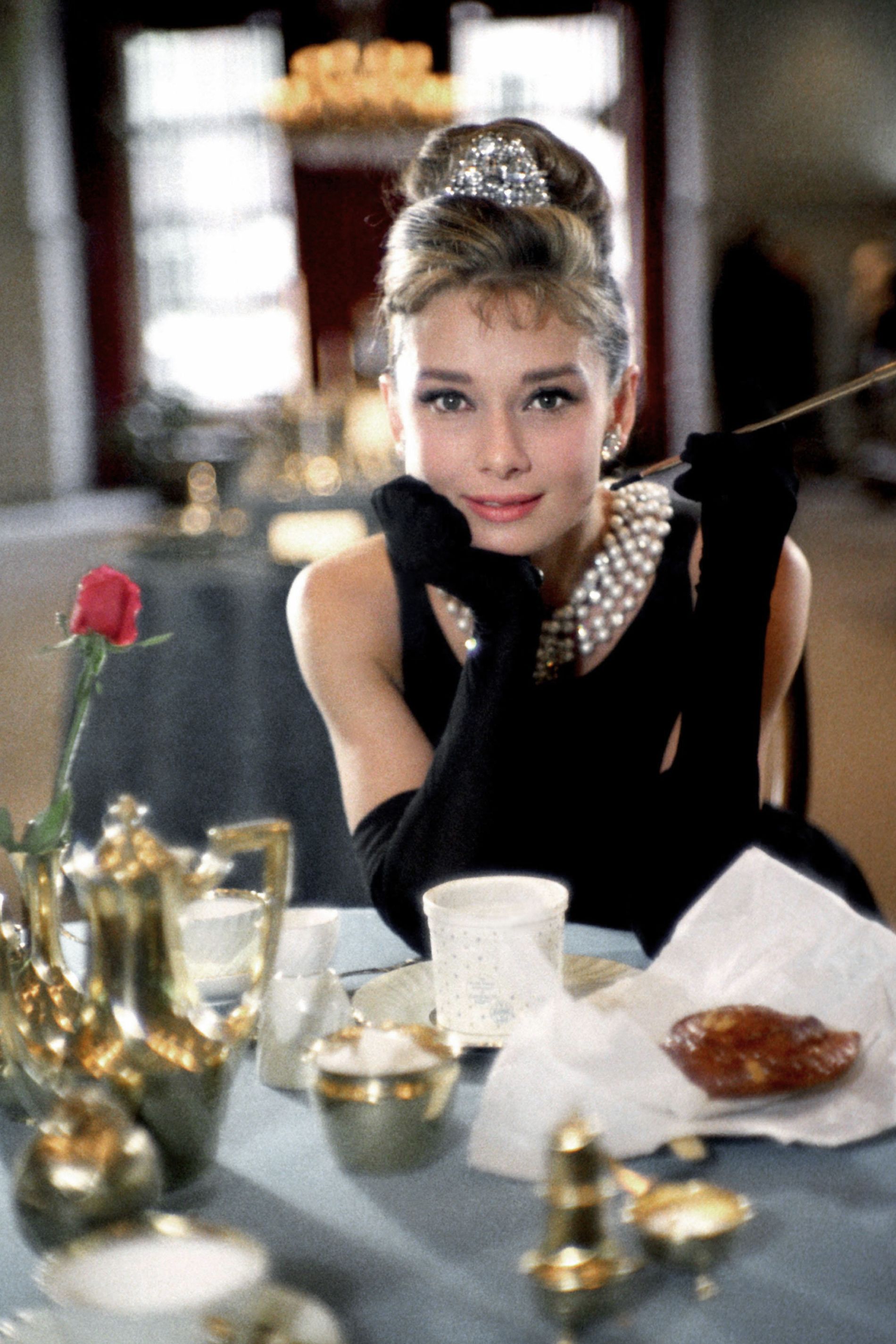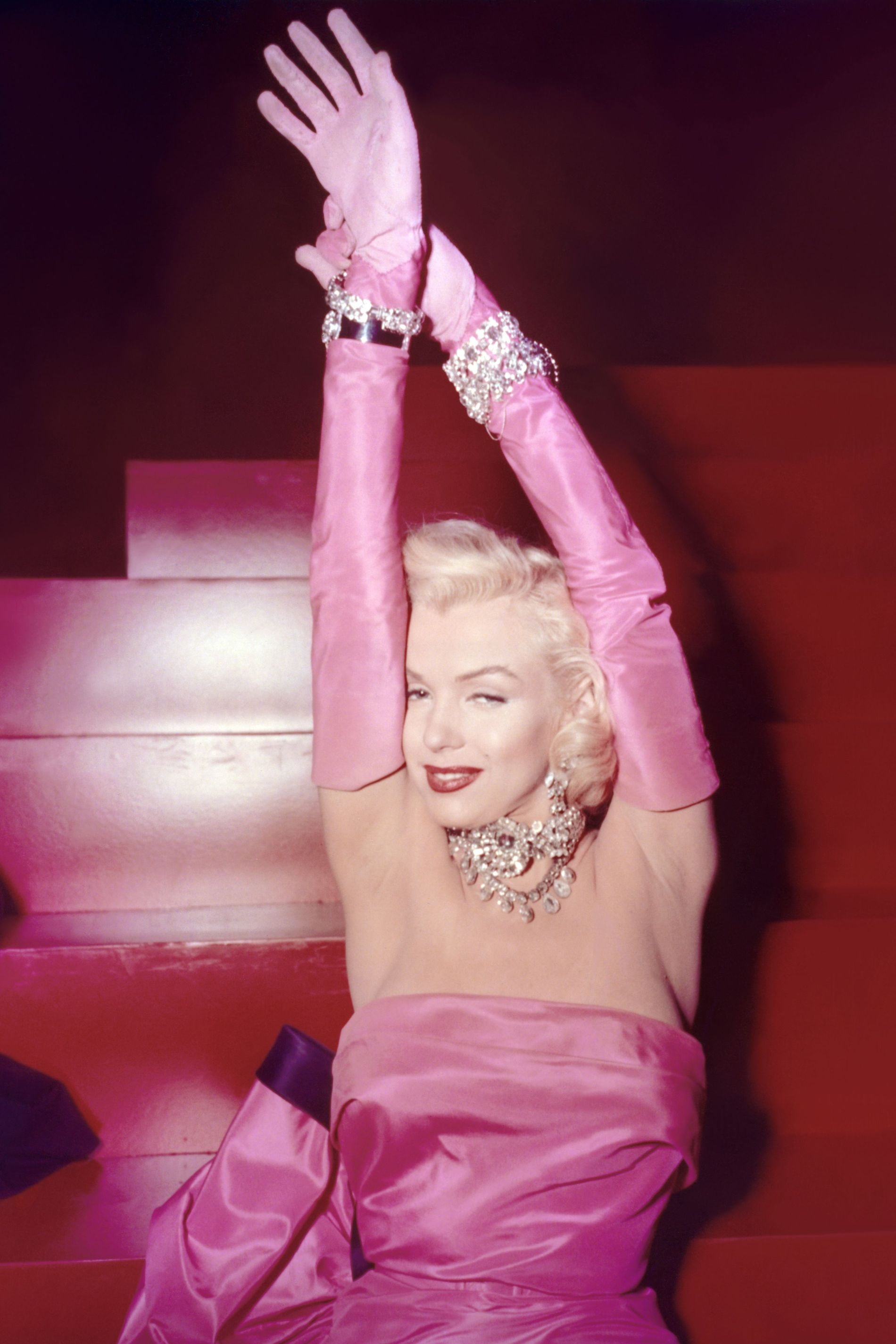 Another to readily endorse a long glove is advertising creative and content creator Viola Bergström. Bergström was first inspired to wear them relatively recently, after bingeing the Bridgerton series in which elbow length silk gloves play a vital role. "After that, I saw how long gloves were used by the big fashion houses, and I put them in a modern context," she says, citing the styling of Jil Sander and Mugler. "Then all of a sudden it felt new, cool and portable," she continues. "I love how they take a rather stripped down and minimalist look in a more dramatic direction.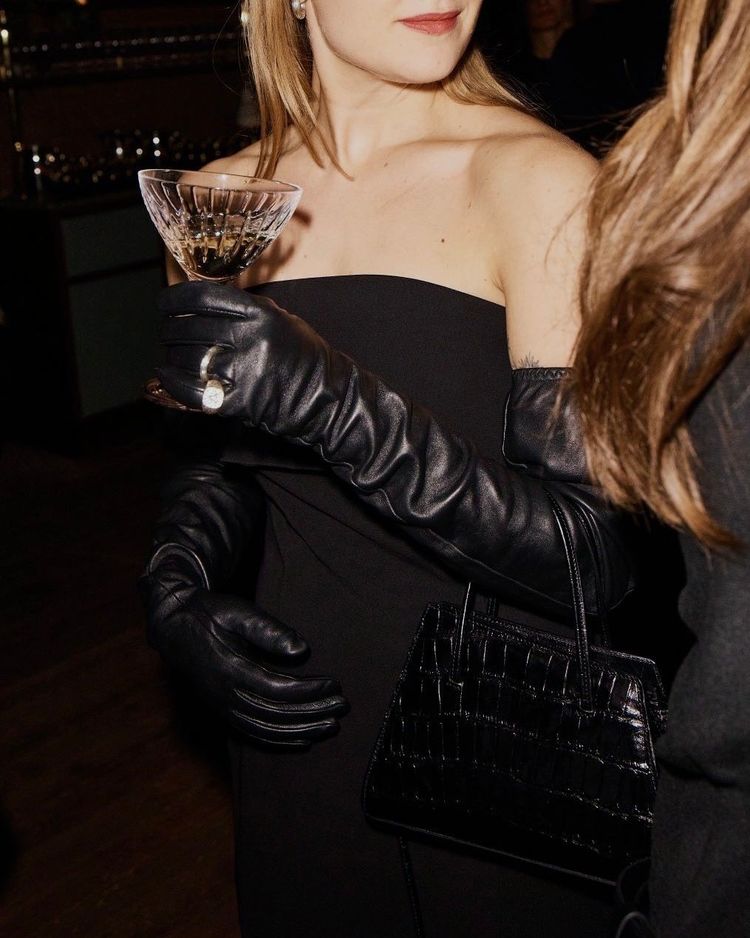 Viola Bergström in opera gloves. Photo: Fredrik Skogkvist
While we've seen long gloves for quite some time on the red carpets of the Oscars and Met Gala, not to mention across Haute Couture displays, ready-to-wear brands have slowly been picking up on the trend over the past couple of seasons. "To a lot of people, gloves are still considered a functional garment to keep warm," says Konow. "But it's amazing to see that this is quickly changing."
It has resulted in rapidly growing demand, taking consumers beyond classic styles. "When we started in 2019, the demand was primarily for black gloves in regular length," says Konow. "Today, consumers are selecting different colours and there's definitely a high demand for our long opera gloves as well."
For the spring/summer 2023 season, the onslaught of opera gloves is unmistakeable. In Copenhagen, the glove crept onto the catwalks of Soulland, ISO Poetism and P.L.N in a wide spectrum of patterns and materials. But the real gravitas of the opera glove was found abroad.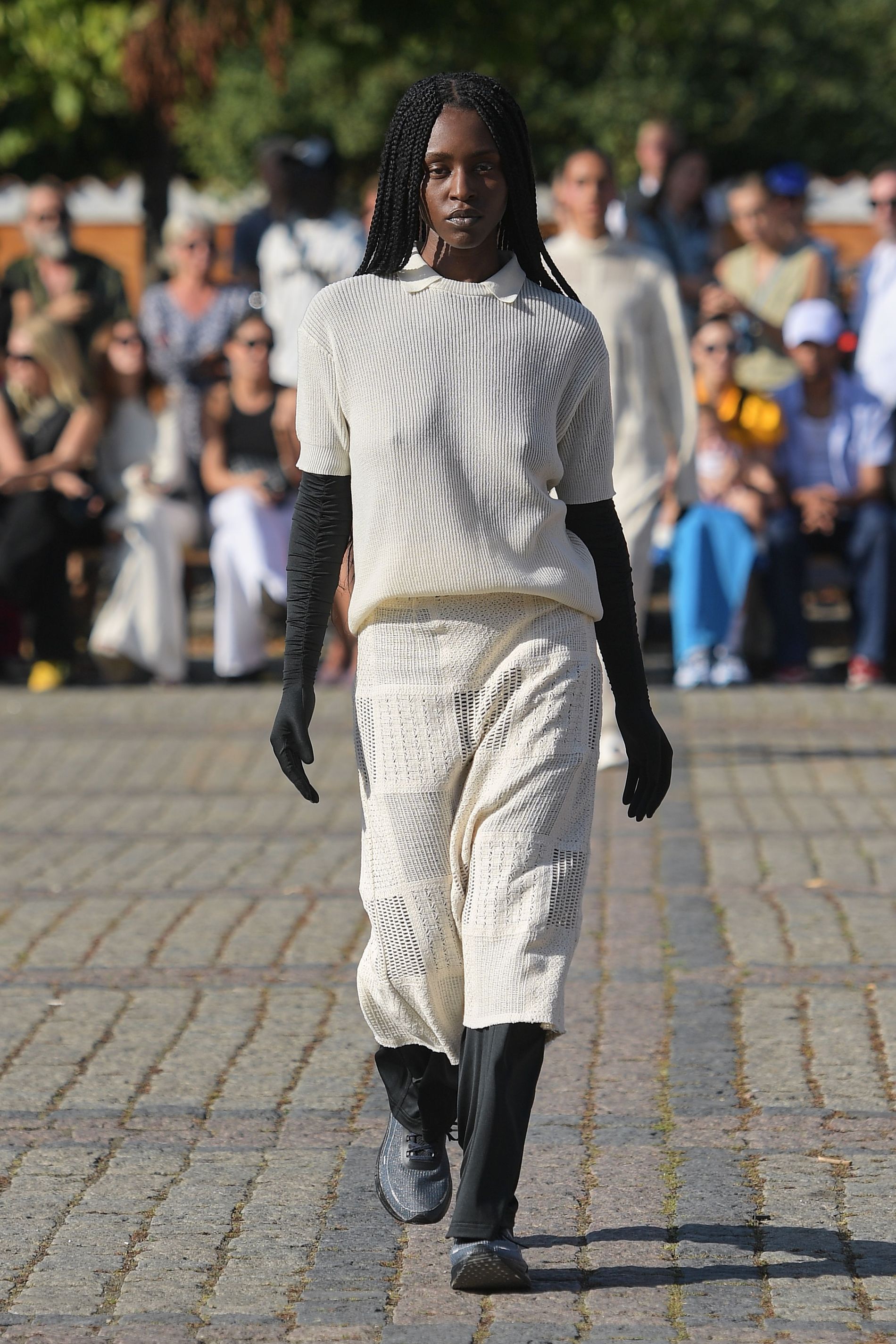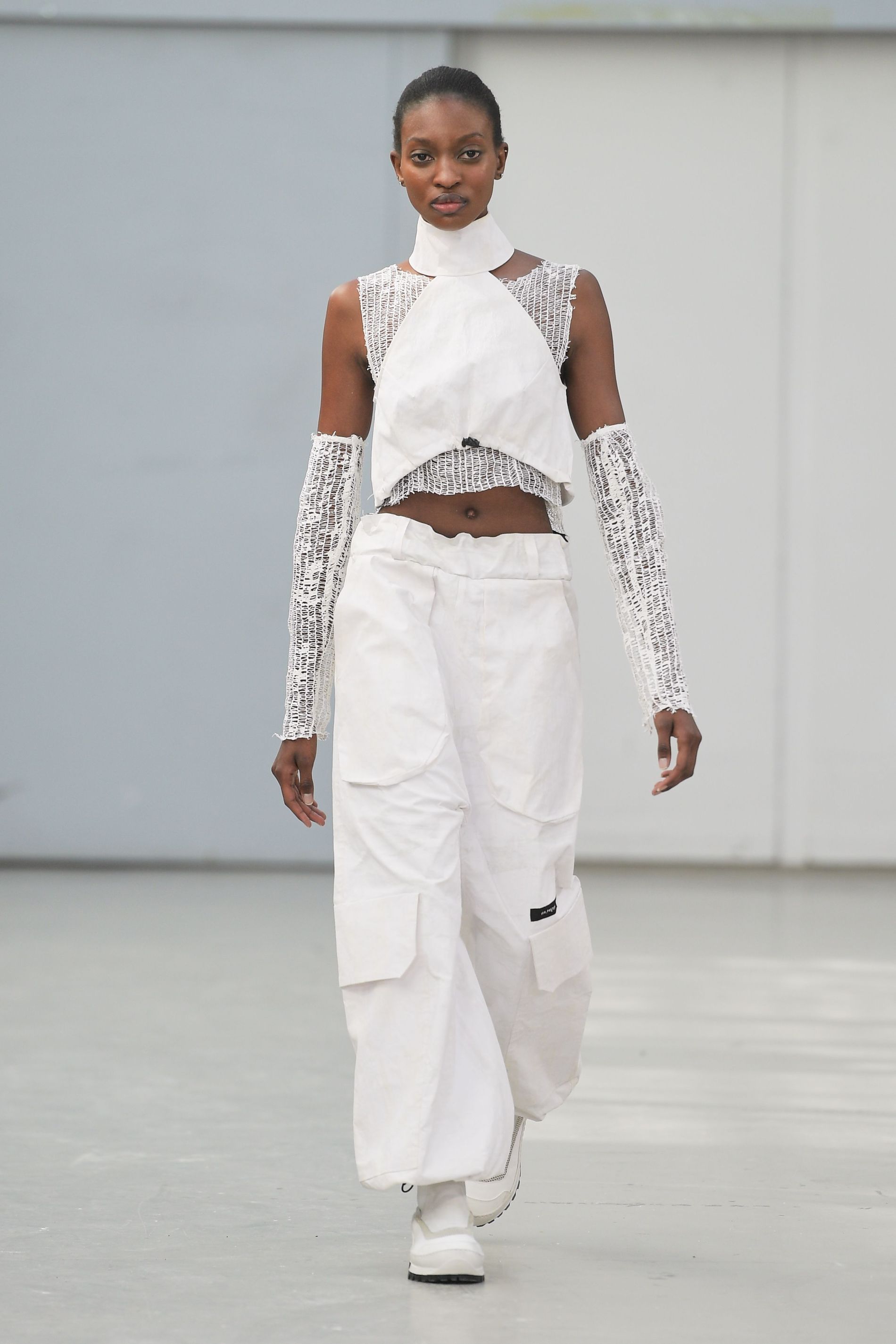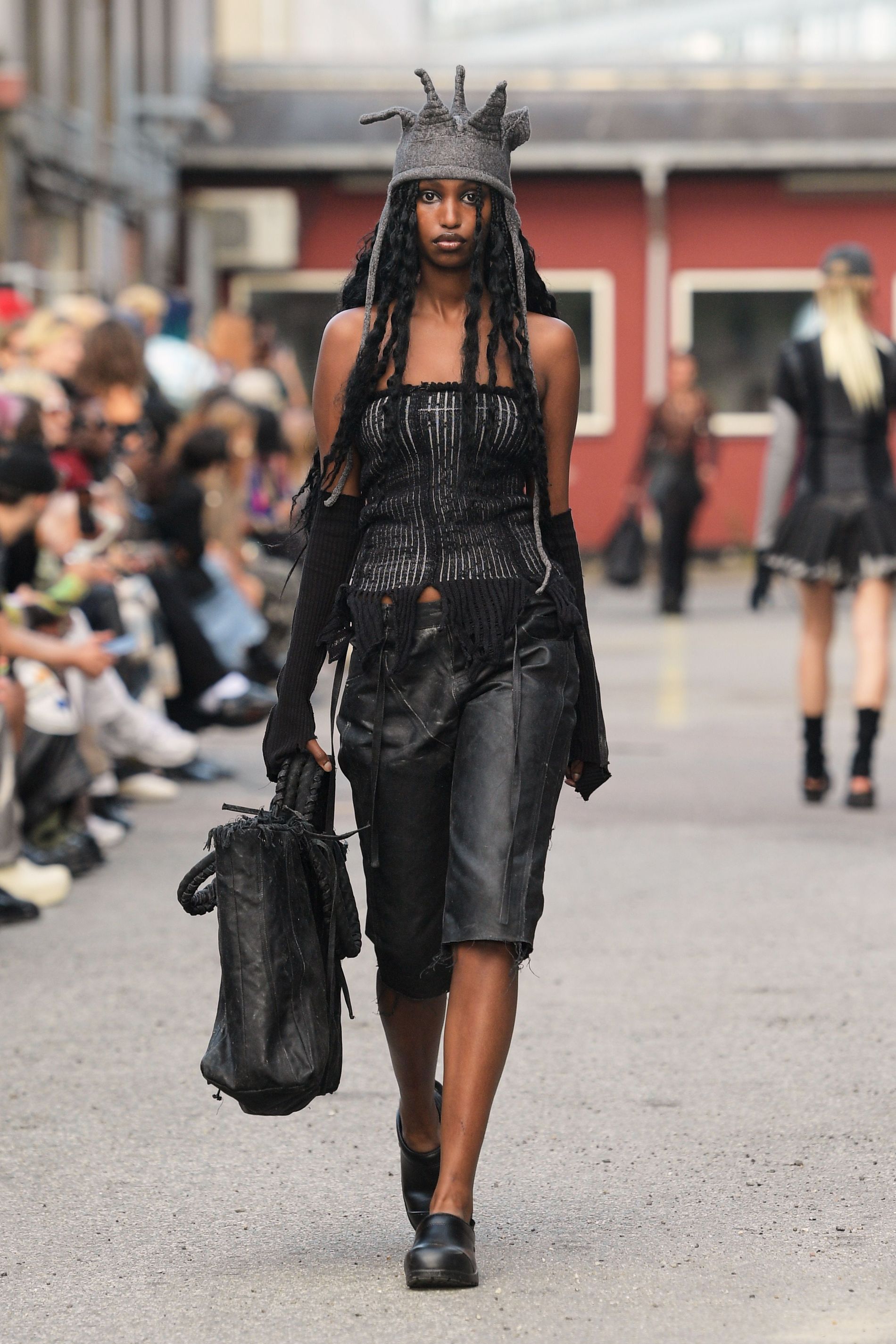 The accessory has been inextricably tied to see-through trend. Made in mesh, this opera glove accessories the runways of Act No1, Deveaux, and Jacquemus. That's not to say that the classic renditions – leather and satin – weren't seen in the spring/summer collections. The former, for example, could be spotted styled with everyday ensembles on the runways of Givenchy and Chanel. At Victoria Beckham, latex gloves reigned supreme in juxtaposition with soft tailoring and softly draped chiffon, while both Dolce & Gabbana and Versace embraced their sultry Italian savoir faire with black lace versions.
Carrying into the pre-fall season, we find the continued popularity of the opera glove: be it the canvas for fruit patterns when paired with Etro's dressy designs, cut from buttery leather to complement Erdem's effervescent femininity, or in a classic black satin as seen on Moschino's models.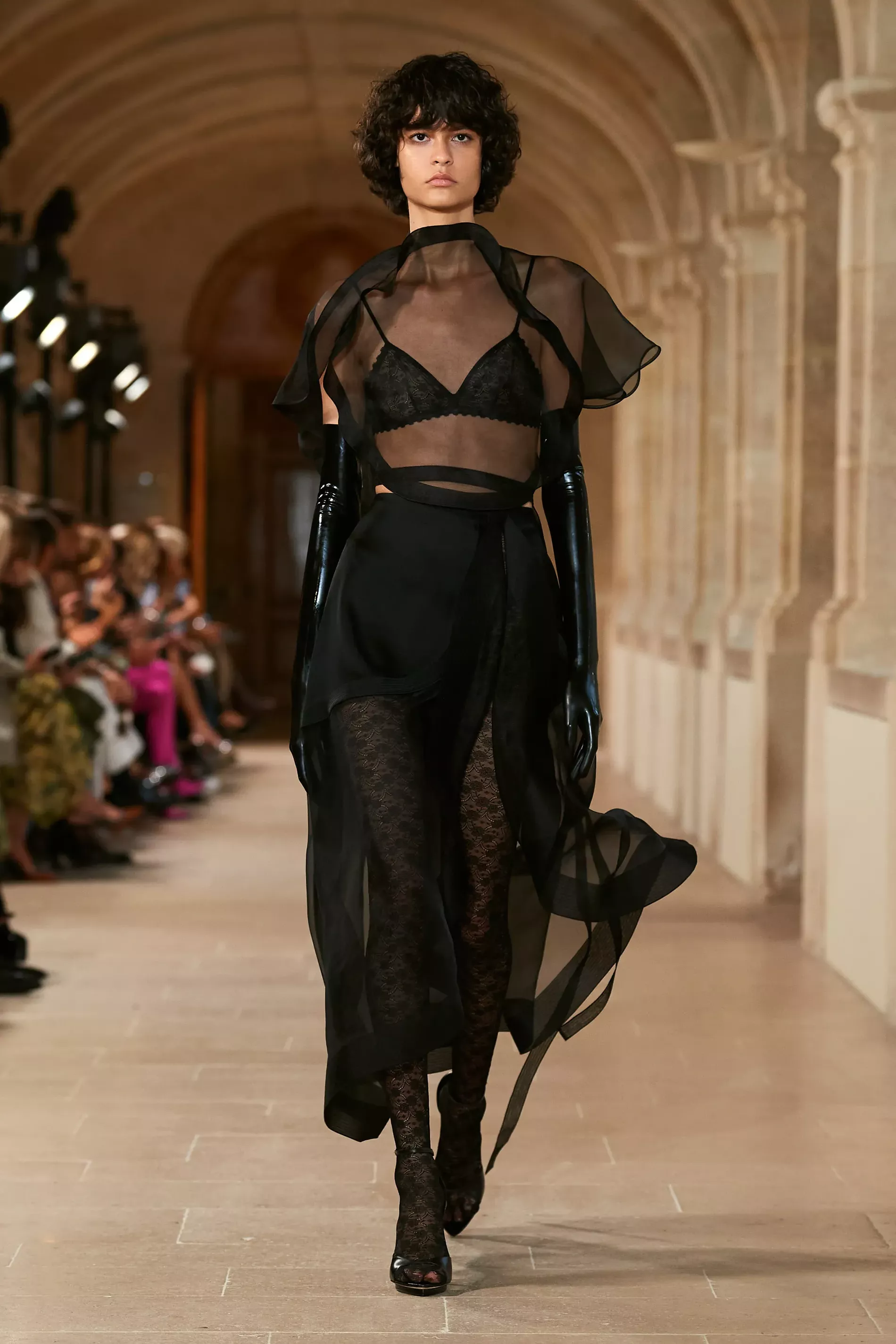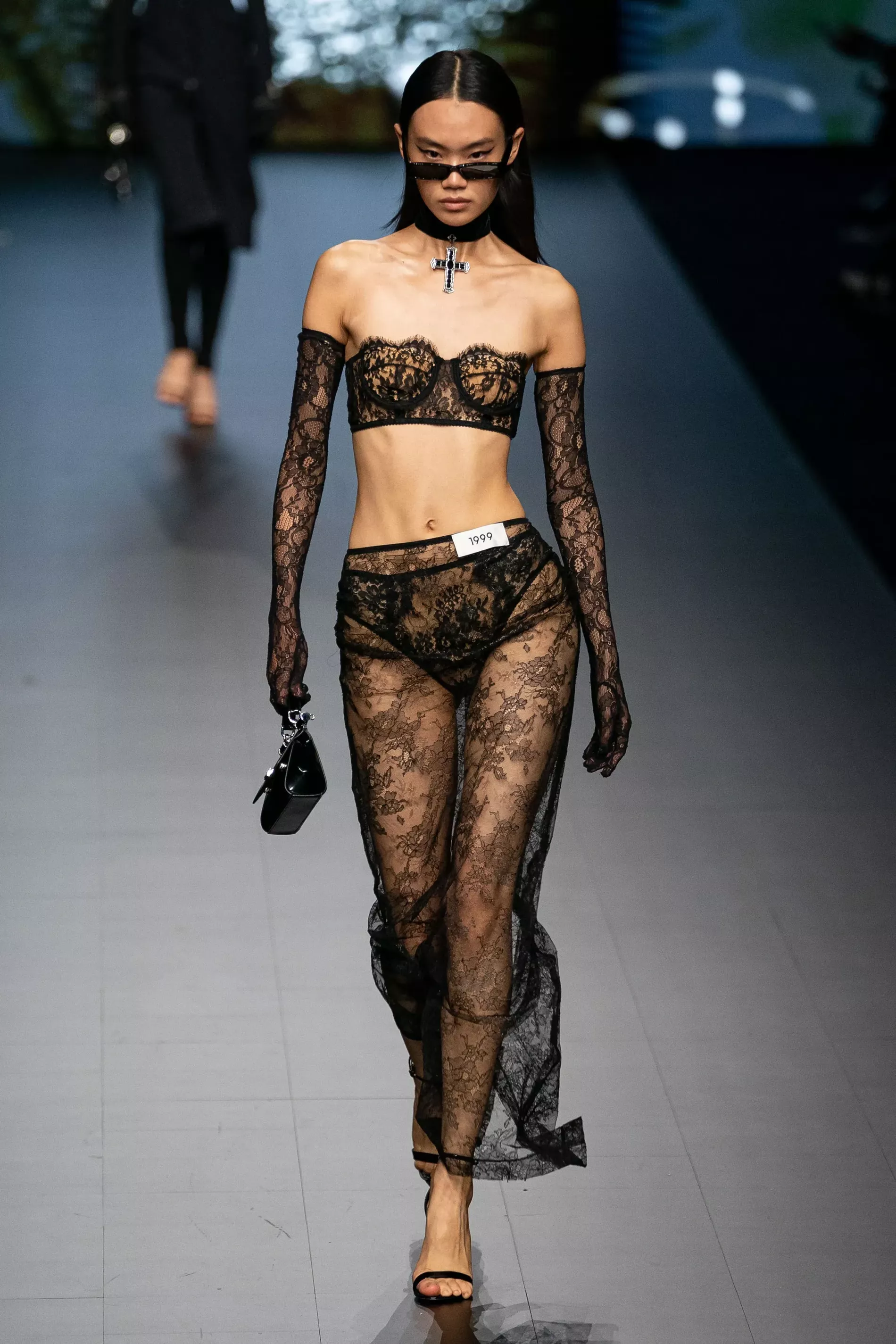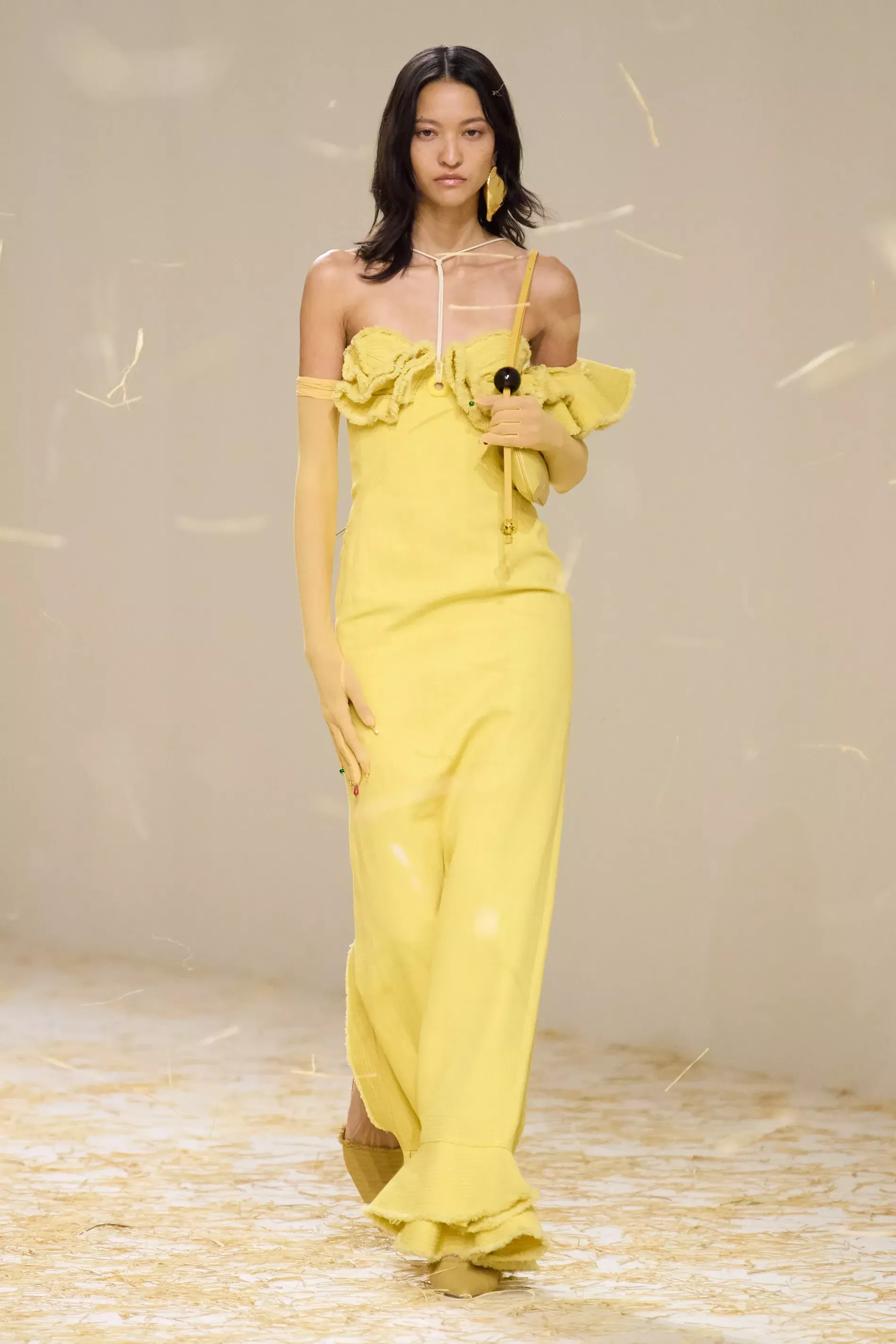 Even in menswear the opera glove was unmissable. At Louis Vuitton, models made their way down the runway wearing long leather gloves: a dove blue pair worn alongside a matching skirt, tailored trousers and a cropped, short sleeve knit was a particular feast for the eyes.
As the glove trend grows, it's expected that more and more brands will designing their own iterations. "Naturally we're going to see an extended usage as well," Konow points out. "Not only are they moving indoors, but they are also going to be seen in summer collections and as a part of a natural Resort look." A move which sees many brands, Handsome Stockholm included, experimenting with new materials such as tulle, lace and silk. "Right now I'm looking for a pair in mesh," says Bergström.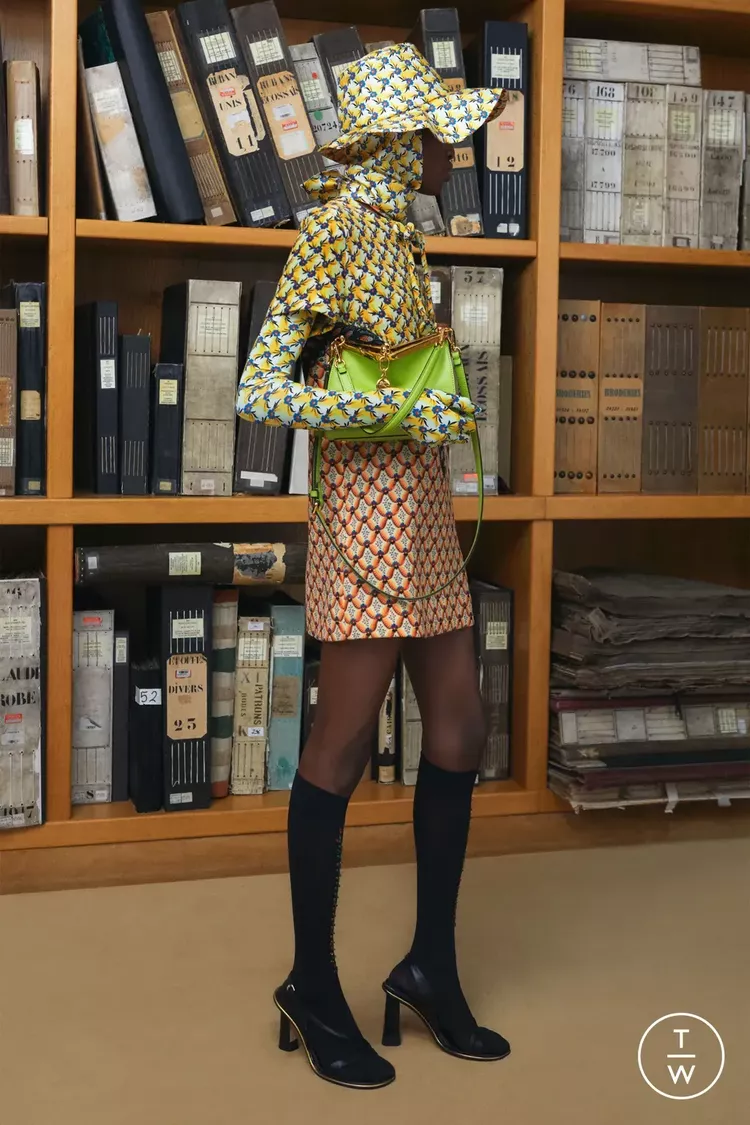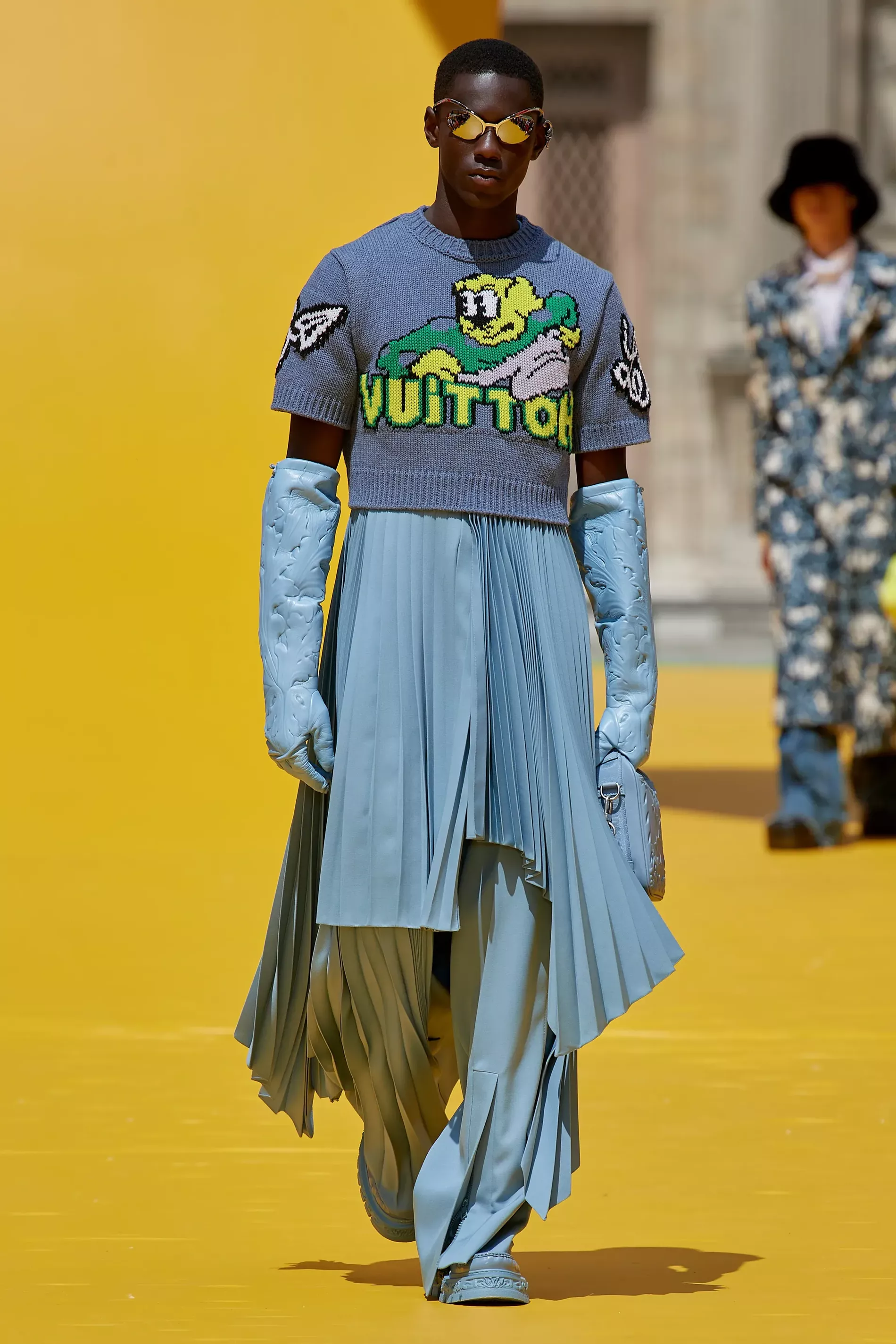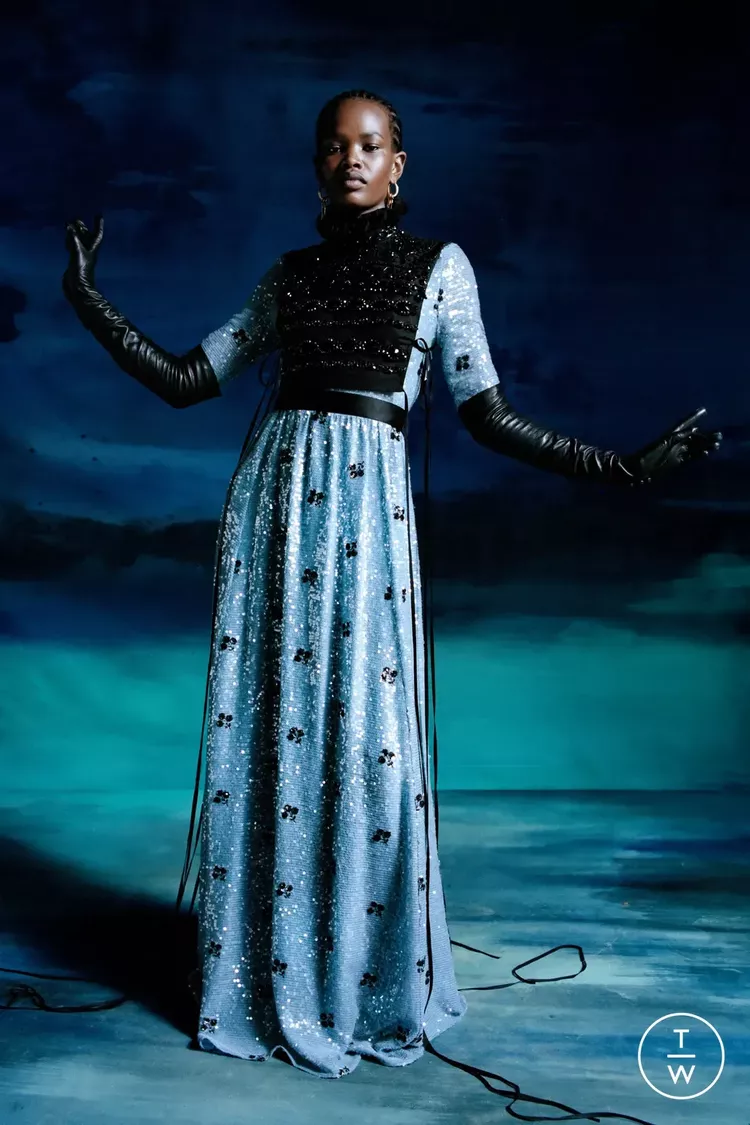 Designer gloves, and long gloves in particular, have a way to transform your look completely – all while making your sleeveless summer pieces winter appropriate. "Match them with your everyday casual look or allow them to do the magic to your evening dress or suit," says Konow knowingly. "A pair of long black and white opera gloves is a highly recommended investment. They are keepers in a durable and long-lasting wardrobe."
Bergström agrees that the sky is the limit when it comes to styling opera gloves. "Just go for it," she says. If in doubt, however, she suggests a half-length glove as a good way to warm-up to the trend. "It is extra nice to wear jewellery on top of the gloves, like a statement ring or bracelet," she concludes.
---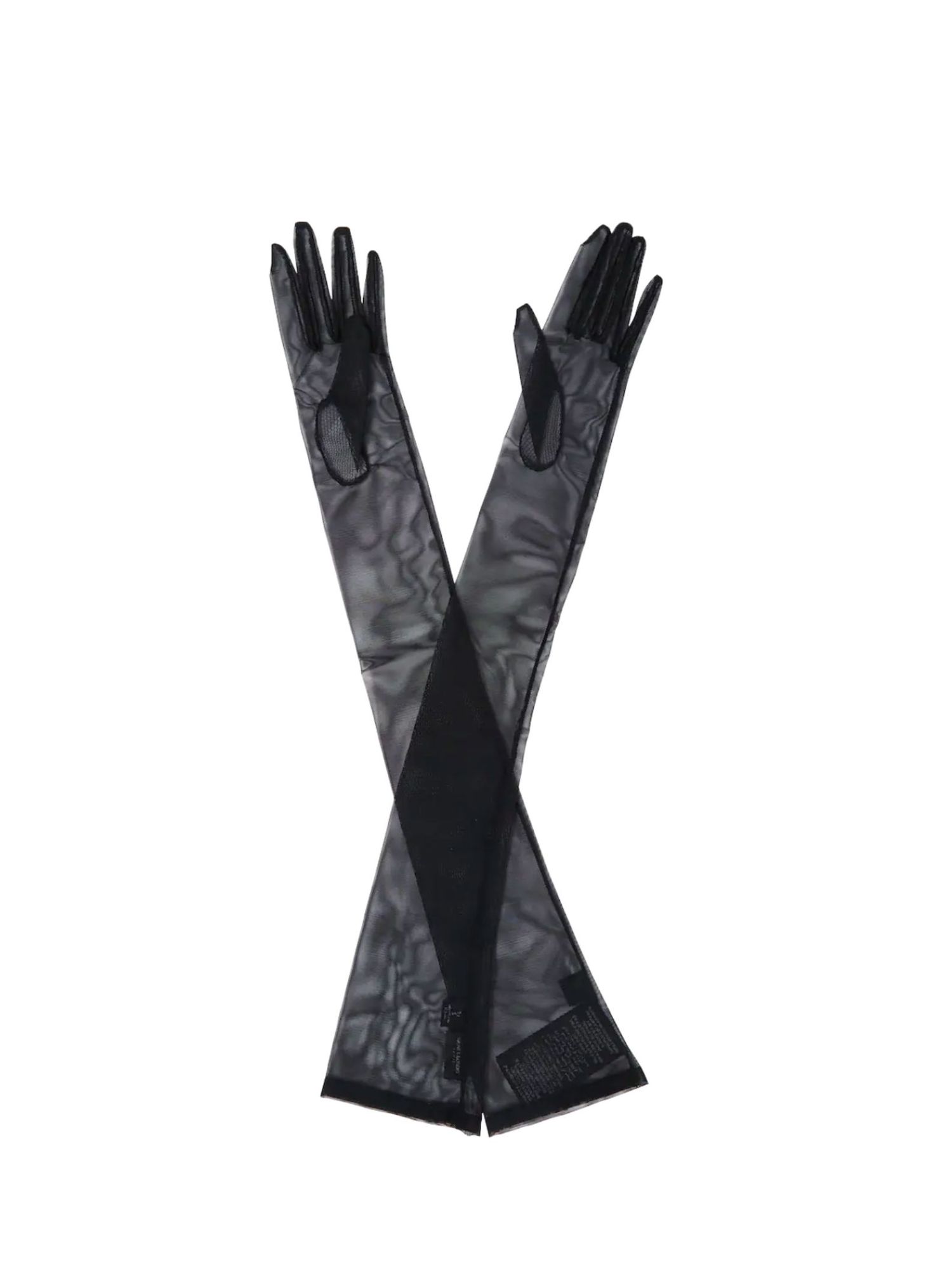 Sheer gloves
Saint Laurent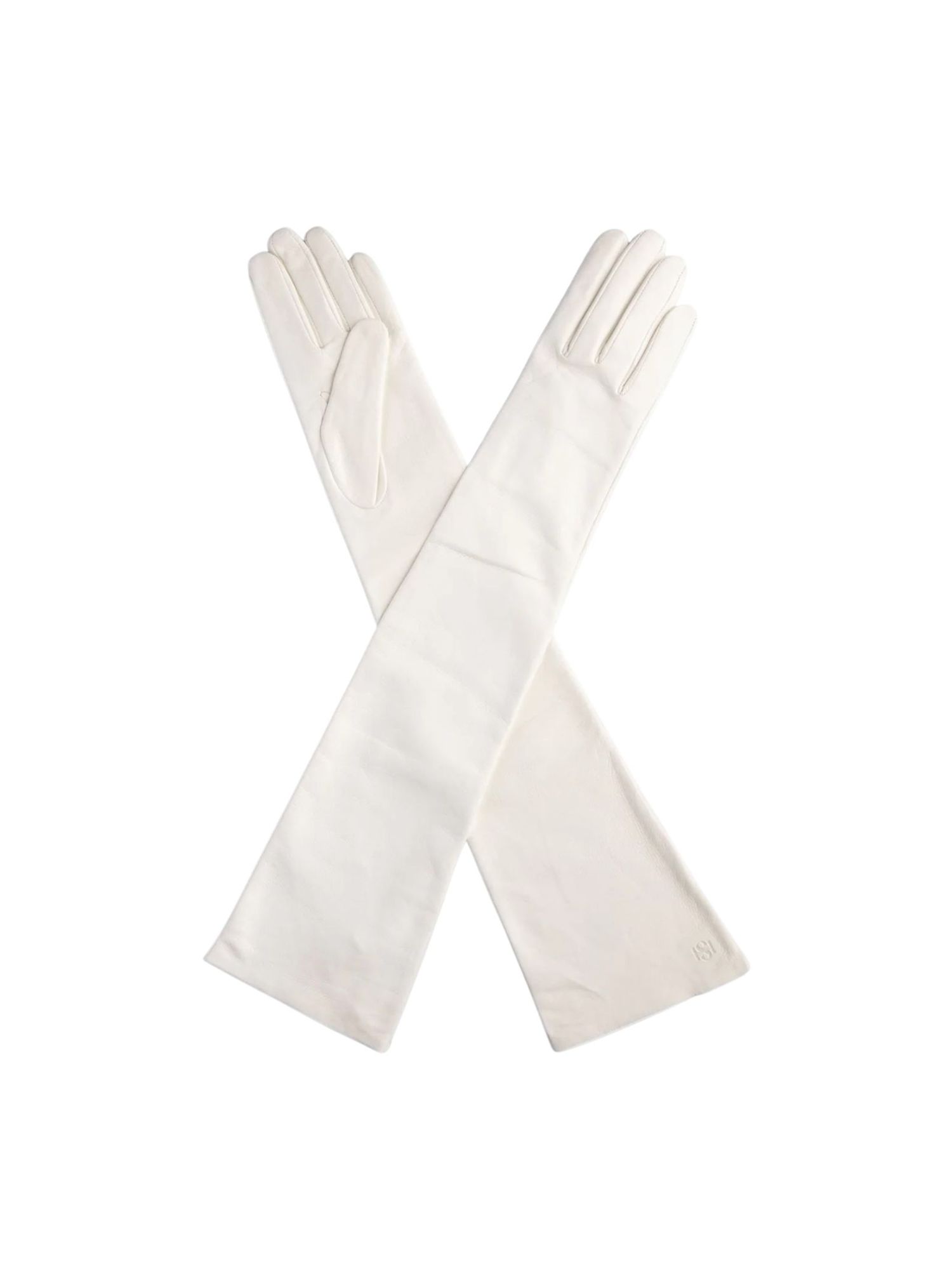 Essentials Extra Long White
Handsome Stockholm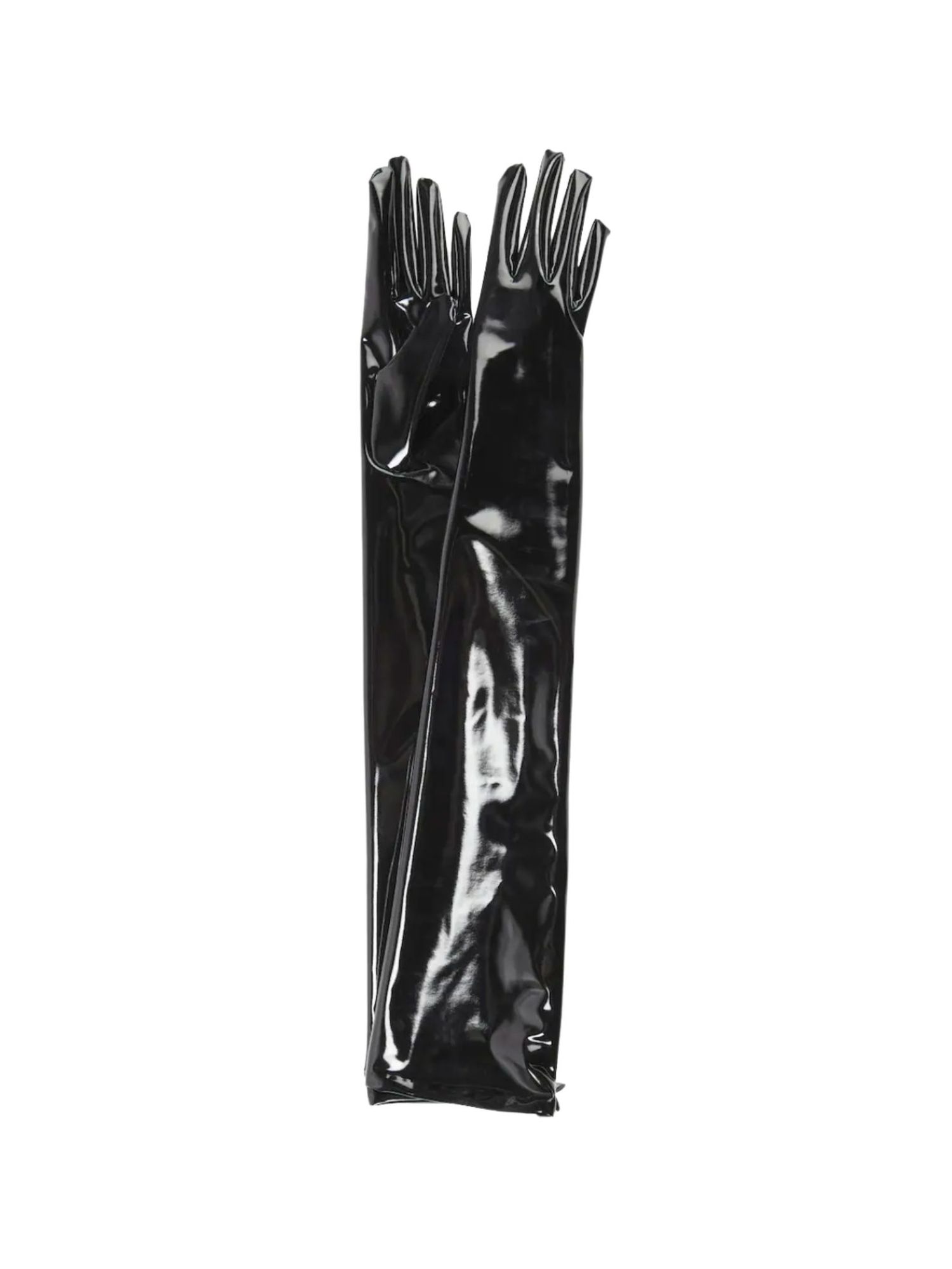 Double G embellished Lycra® gloves
Gucci