The two siblings might be some of Sweden's most recognisable faces, but you may well have to double take when you see our Vogue Scandinavia cover shoot, complete with eyebrow piercings, a never-before-seen fringe and barely-there makeup
When we first began discussing the styling and look of our new digital cover, with star siblings Benjamin and Bianca Ingrosso, I knew that I wanted something entirely unexpected for the pair's Vogue debut. Given that their faces are so instantly recognisable (their social clout rakes in almost 2 million collectively) dressing the duo poses a certain challenge – what haven't you seen them in? But it was a welcomed challenge and exactly what I strive to do here at Vogue Scandinavia: rip up the old and trusted playbook and begin again. Our job is to elevate our subjects in order for readers to really see them, getting a glimpse of them through a high-fashion lens, one that is fresh and completely original. That's why the theme of rebirth felt so apt for this cover shoot.
Bianca is usually presented as the pretty girl next door, as if butter wouldn't melt. Her brother Benjamin is the boy with glossy brown hair and glowing, peachy-coloured skin, who always looks as if he has just stepped off a plane from Ibiza. But for this particular shoot we wanted to throw all of that out the window and instead transform them through the power of fashion. I know when they first heard of our concept they were a little afraid, and perhaps even sceptical, to reinvent themselves in such a drastic way. It was also a question of vulnerability and confidence, whether the pair had the self-confidence to let go of their usual dress, and armoury of makeup, and, instead, free themselves from all expectation. I had no doubt they would steel themselves.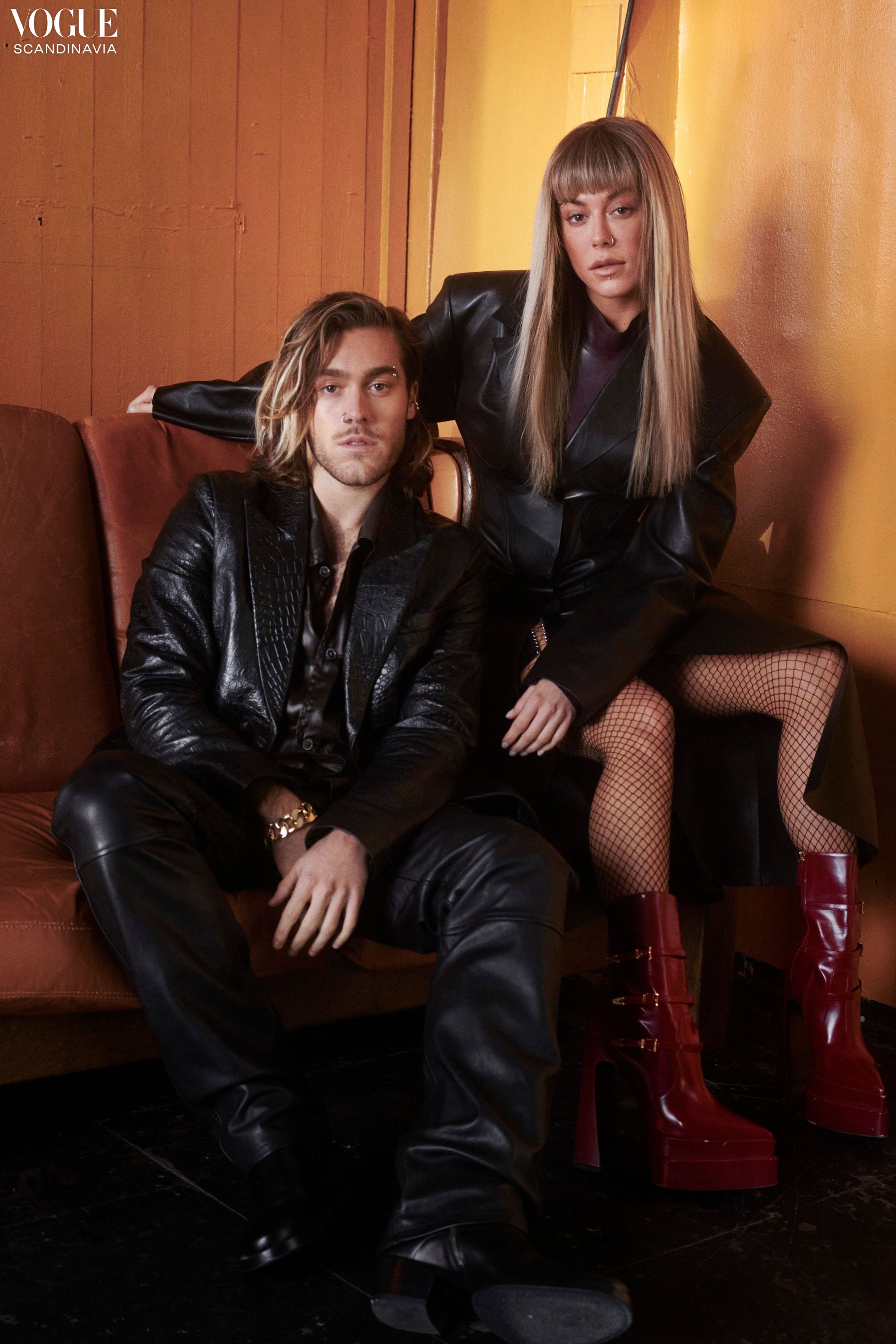 Photo: Olivia Frølich
So many of us hold onto our tried and tested style like a comfort blanket, unwilling to reach beyond the boundaries of what we know. But in that space of the unknown is where the fun really begins. That was so evident as soon as I arrived on set at the labyrinthine nightclub Under Bron and the pair in front of me swam into focus – complete with eyebrow and nose rings, barely any tracing of makeup on Bianca's face – with grinning smiles and high-octane energy. Surely enough they embraced these alter-egos, so much so that Bianca looked so starkly different that even her own brother had to do a double take. Bianca had a very raw, harsh look with her roots showing, piercings and a no-makeup makeup look, and it was a real transition for the content creator. We washed all the usual glow and contouring away, leaving a very naked and honest look.
Every cover shoot here at Vogue Scandinavia is an incredibly inspiring experience from start to finish, but this particular one felt like it had been given a dusting of that little bit extra special something given that I have known our exceptional cover stars ever since they were children. Having watched them grow up into the stars that thousands know and love today, what really became apparent through the course of our shoot is that there is a new sense of self-assuredness and self-confidence that surrounds them both now, which I haven't ever seen previously.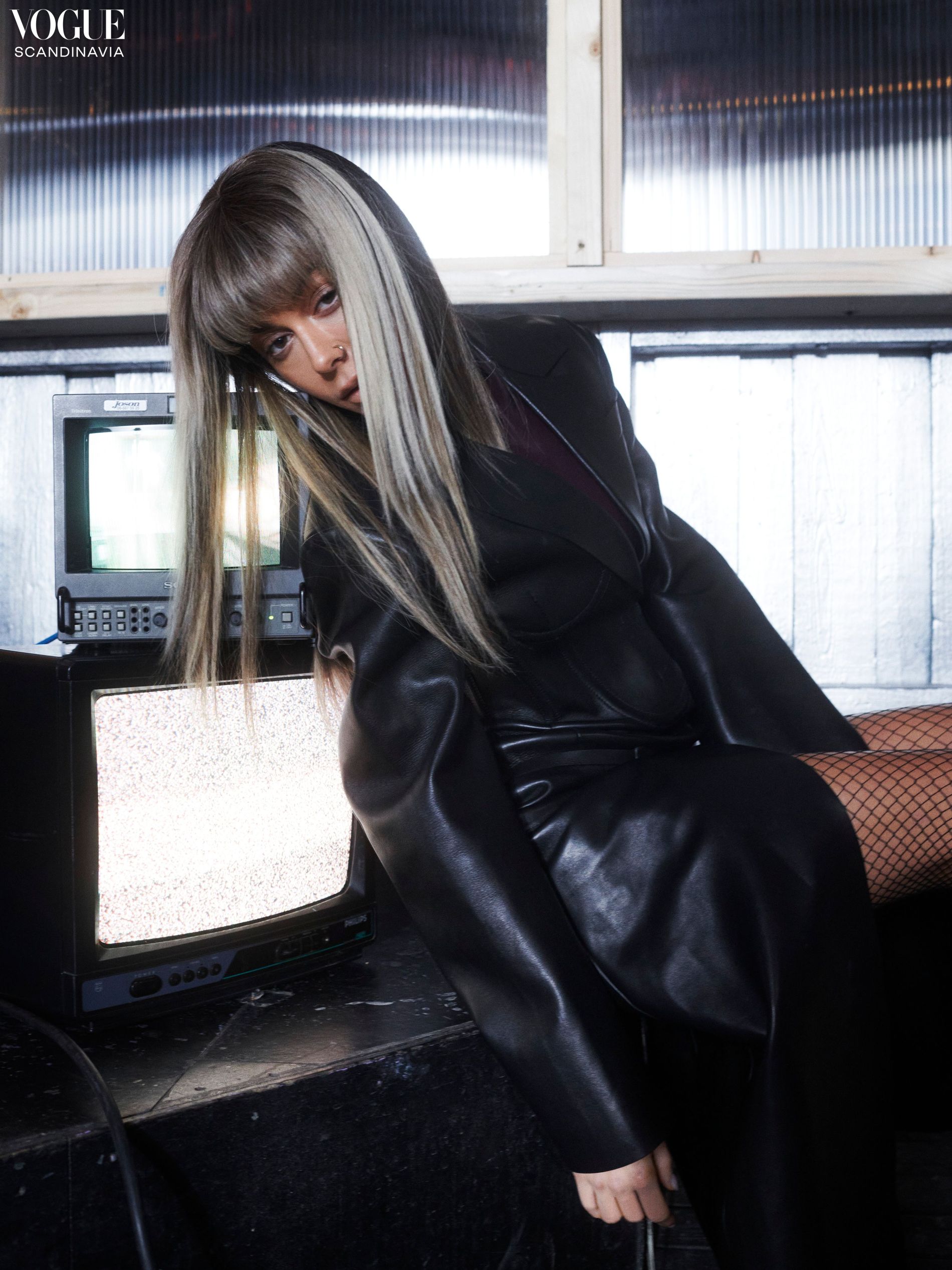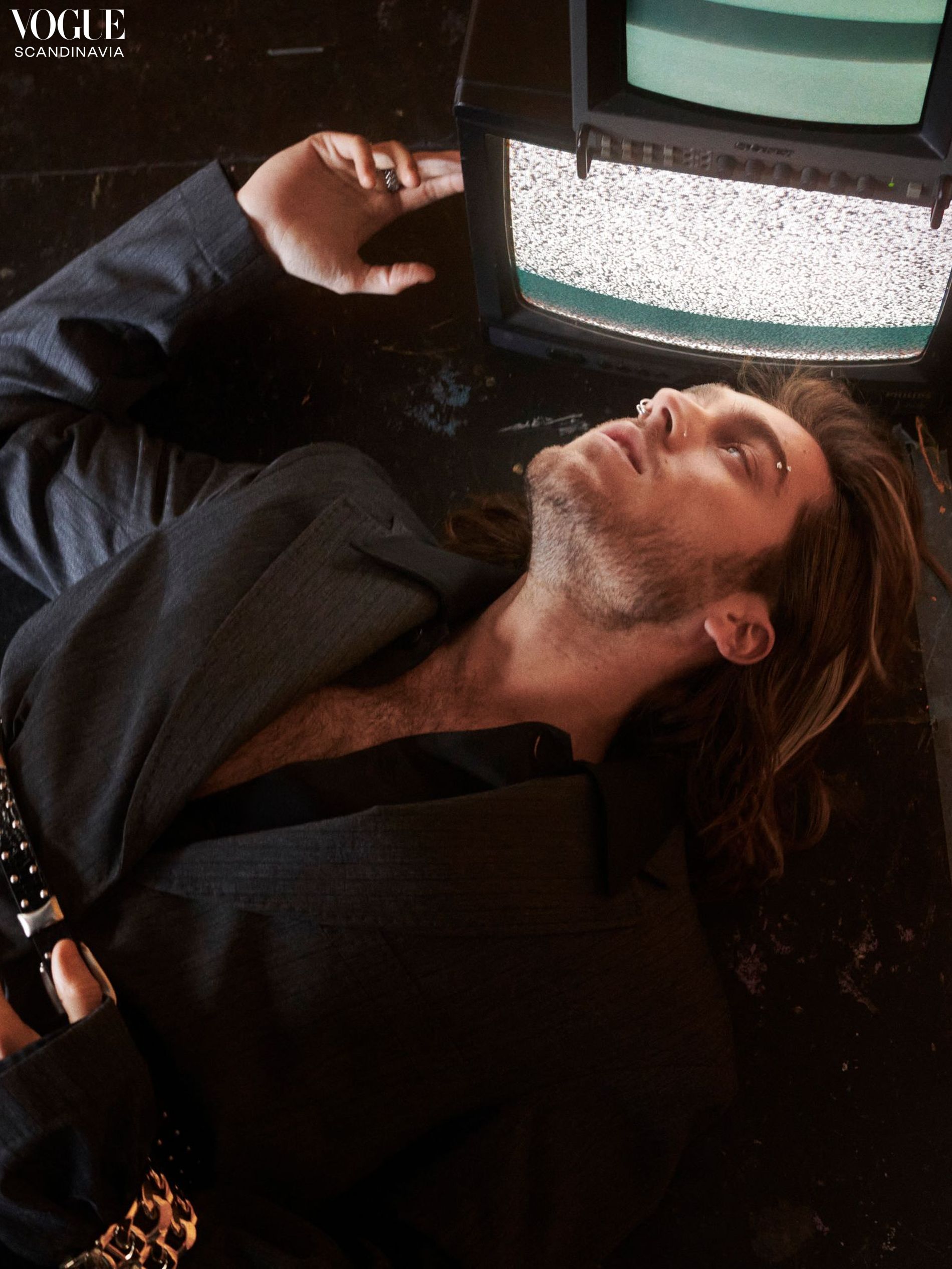 The rivalry that once existed between them as teenagers and young adults (as they were both competitive and seeking the limelight, unsurprisingly) has now transformed into an unbridled respect for one another. Though from the outside the pair, who hail from a show business family of performers, have had an uber privileged upbringing, haven't always had it so easy. Their childhood years were often spent on tour or waiting around for their busy parents, not much fun when what a child craves is often just stability and a schedule. But one thing they have consistently been able to lean on throughout the years is one another. And they're familial love and affection was palpable throughout the shoot – in fact, the pair are so close, they even finish each other's sentences. And when we caught up with them it was at a particularly poignant time in their sibling journey. A few days prior their recording of their intense one-on-one interview where they shared truths about themselves never before revealed.
They hug constantly and it's so clear to anyone external that they really have one another's back. They're growing up and moving into a new phase on their journey and we were lucky enough to have a ring-side seat. As they say themselves, "he's my person and I'm his person."