Our editor-in-chief Martina Bonnier caught up with Ingo Wilts – BOSS's chief brand officer – backstage to learn more about the brand's latest collaboration with Russel Athletic and his plans for the future
In Milan, the fashion crowd are of a seldom-seen cheery disposition. The return of physical shows – weaving between crowds, getting dressed up, and rushing to the next venue – has had a reinvigorating effect. Gone are the days of zoom links and PJs. Instead, our editor-in-chief Martina Bonnier jetted off to the Italian fashion capital to see the glorious return to the runway in person.
There, she caught up with Ingo Wilts, the chief brand officer shaking things up at BOSS. "I love to be here. In the moment, you know, since shows are physical again," he says in the buzzing backstage area after the show. "We've always had a great connection with Milan, and where we're able to live stream both in Asia and the U.S."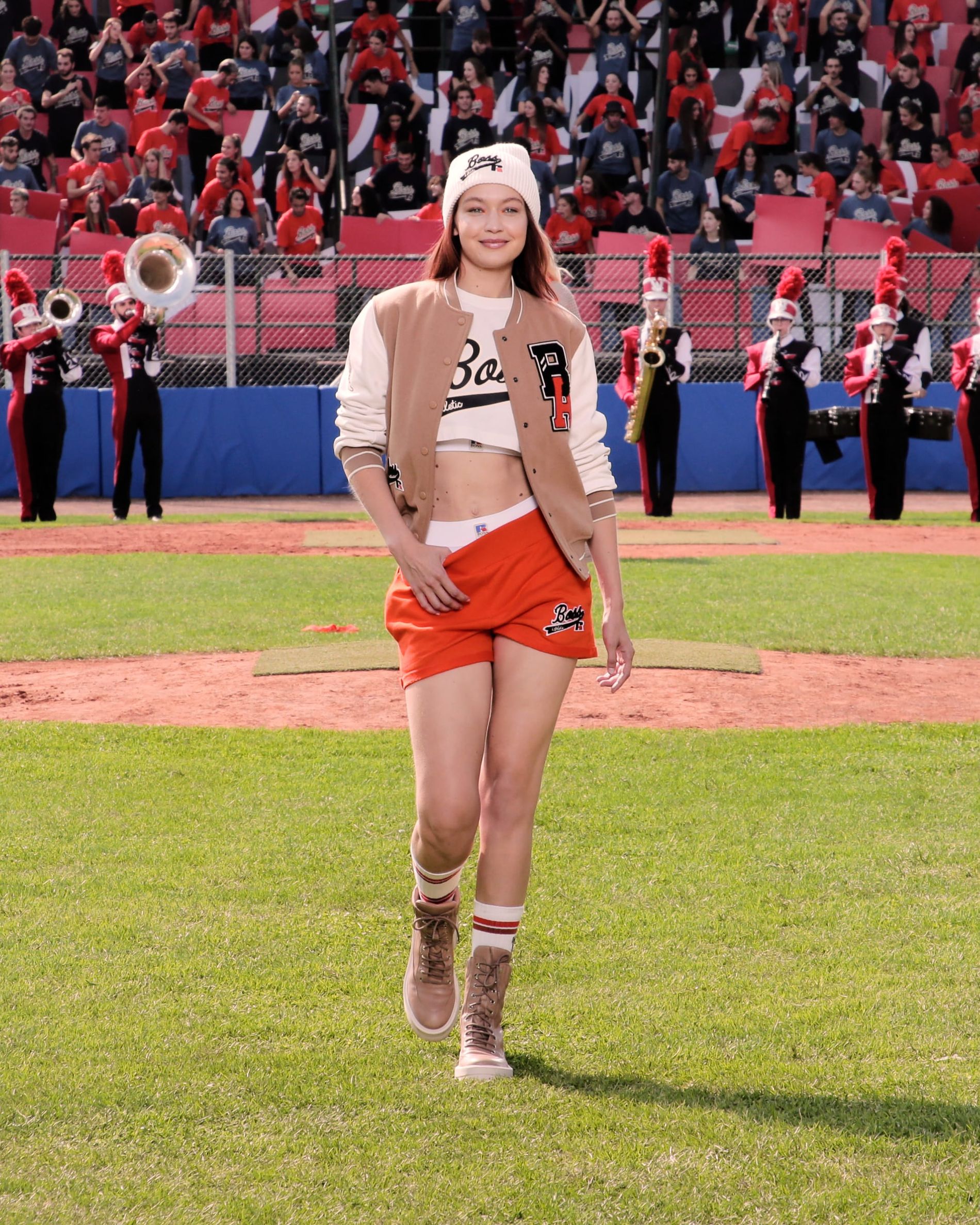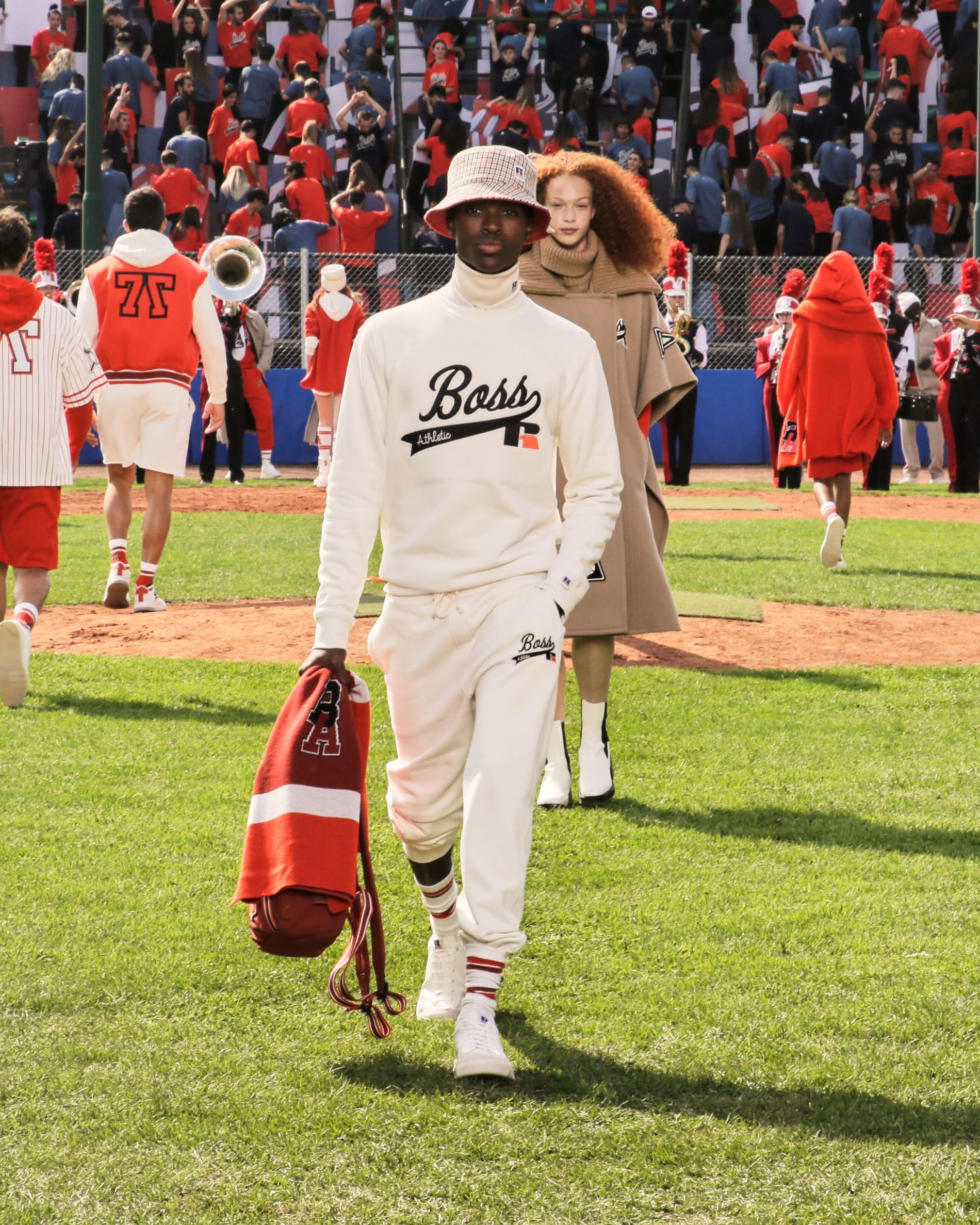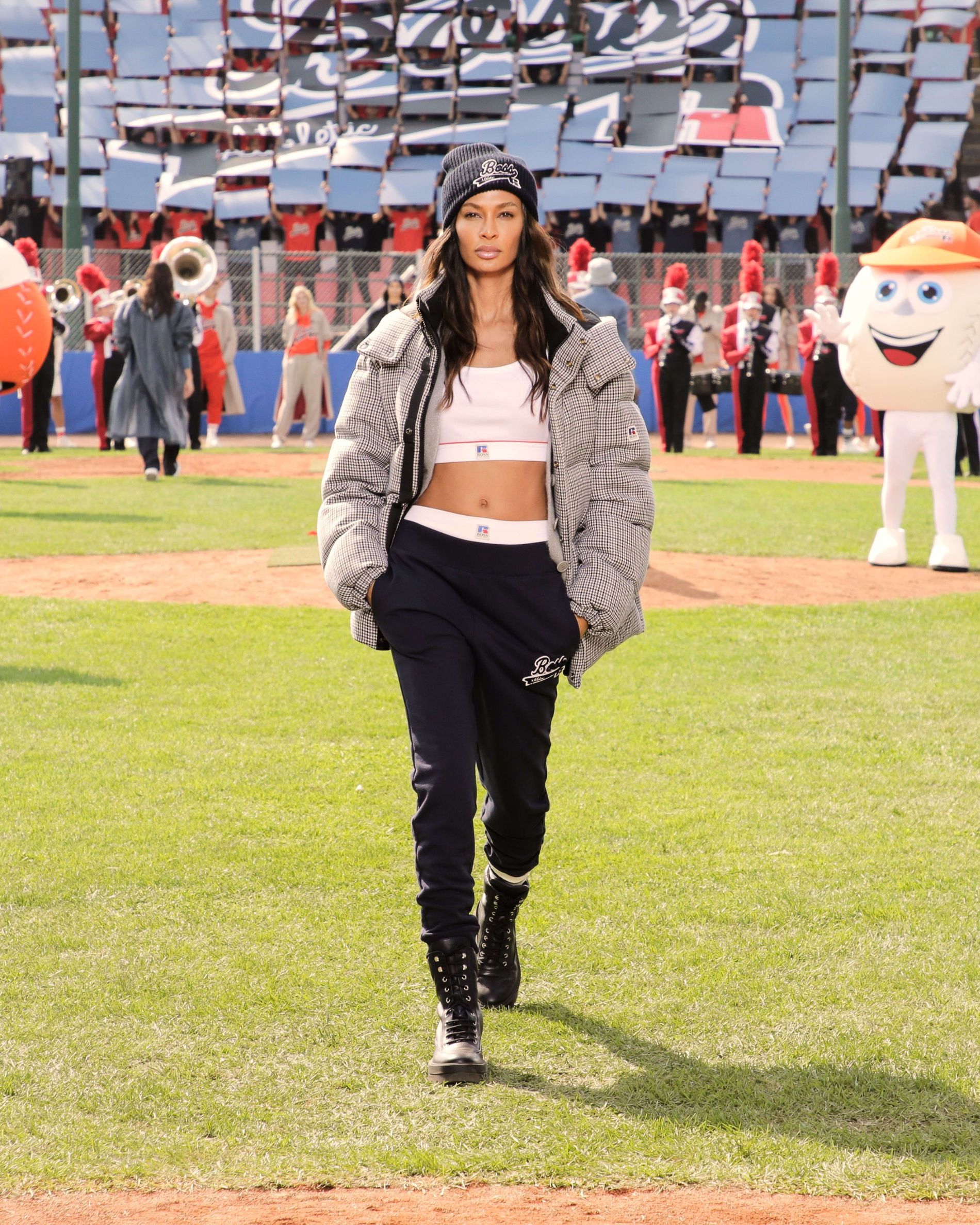 The German brand is well-known for its impeccable tailoring and technologically driven production. Details are at the epicentre of the design process, meticulously driven by striving towards perfection. Lately, however, Wilts have ventured outside of the brand's suit-based background. "I think we have to change the perspective of BOSS a little bit," he says.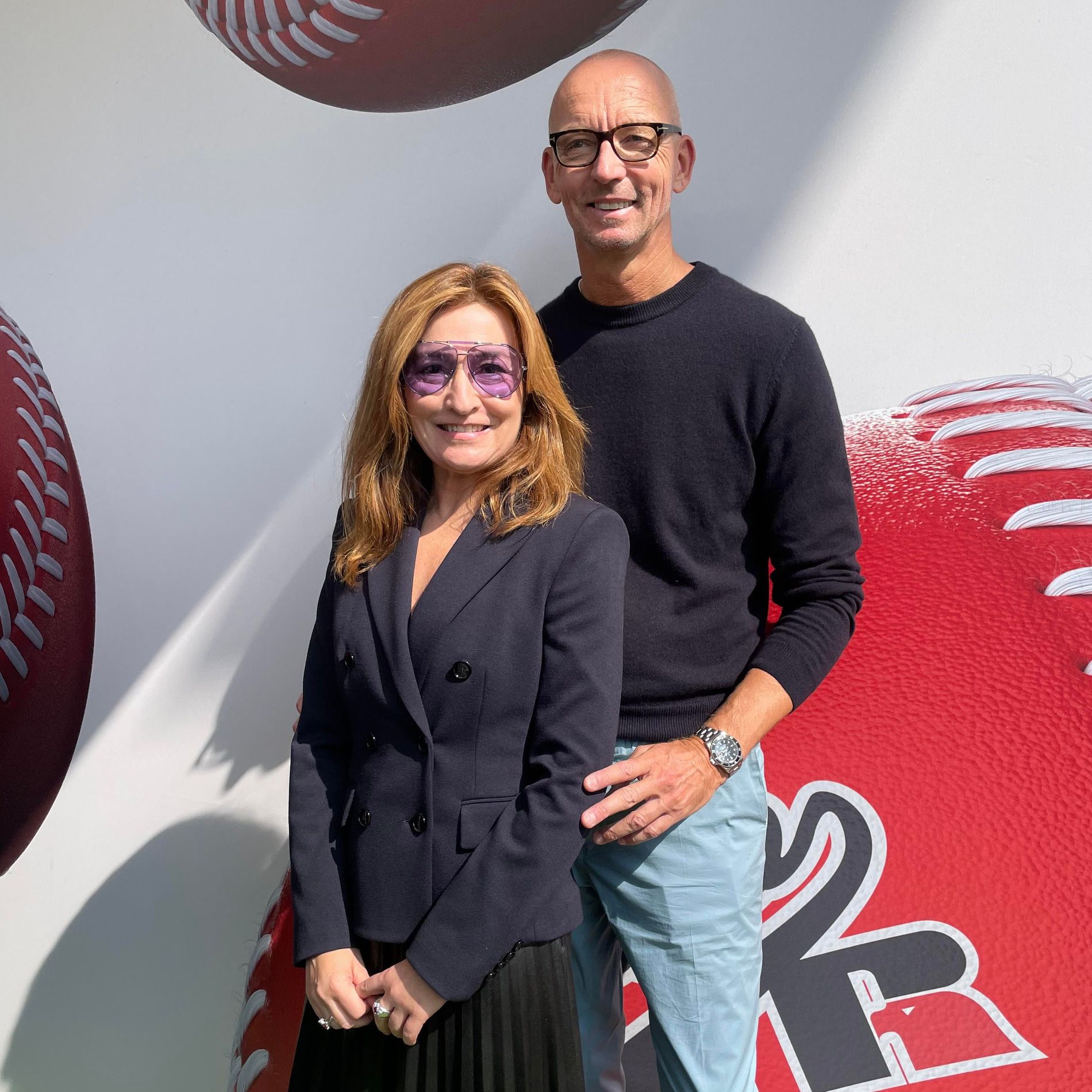 Editor-in-chief Martina Bonnier with BOSS' chief brand officer Ingo Wilts backstage after the show.
Partnering with American sportswear brand Russell Athletic for a second time, Wilts challenges traditional tailoring in BOSS pre-spring 2022 collection. Varsity-inspired and referencing baseball, the see-now-buy-now collection merges BOSS tailoring heritage with Russell Athletic sportswear history (The American brand counts the first sweatshirt among their many innovations). "We made suits out of jersey, which is normally a fabric used for sweatshirts," Wilts explains. "I think it's so interesting to work with different materials but still use our technology to make it perfect."
I was in New York in the 1990s, and I bought my first Russell Athletic sweatshirt. There's been a kind of emotional connection for years.
Ingo Wilts, CBO, BOSS
Wilts reason to collaborate with Russell Athletic comes down to a personal connection. "I was in New York in the 1990s, and I bought my first Russell Athletic sweatshirt," he says. "There's been a kind of emotional connection for years." When Wilts first reached out about the collaboration, he was met with confusion. "They were surprised that I reached out to them. When I explained to them that I want to change the perspective of people born into a more sportswear direction, they were super happy, and they were totally open to that."
With the latest collaboration, Wilts wants to shake things up. Inviting Khaby Lame – the most followed male TikToker in the world – as the guest of honour, BOSS tries to engage a younger consumer base. "You have to stretch your brand a little bit, and we have a lot of possibilities to do it," explains Wilts. BOSS works under numerous labels, from made-to-measure suits under their Camel label to designing athleisure under their Green label, giving the brand flexibility to experiment.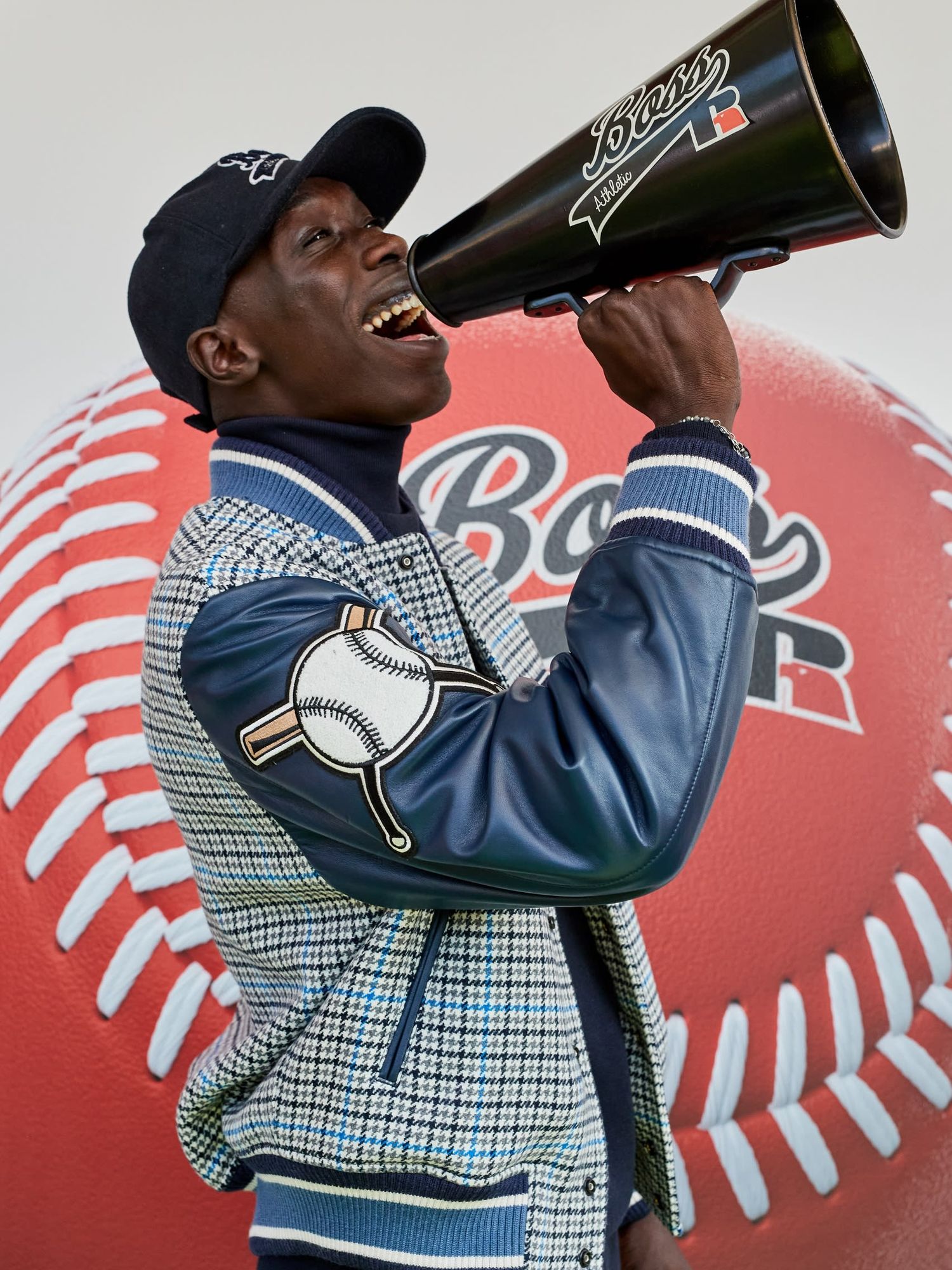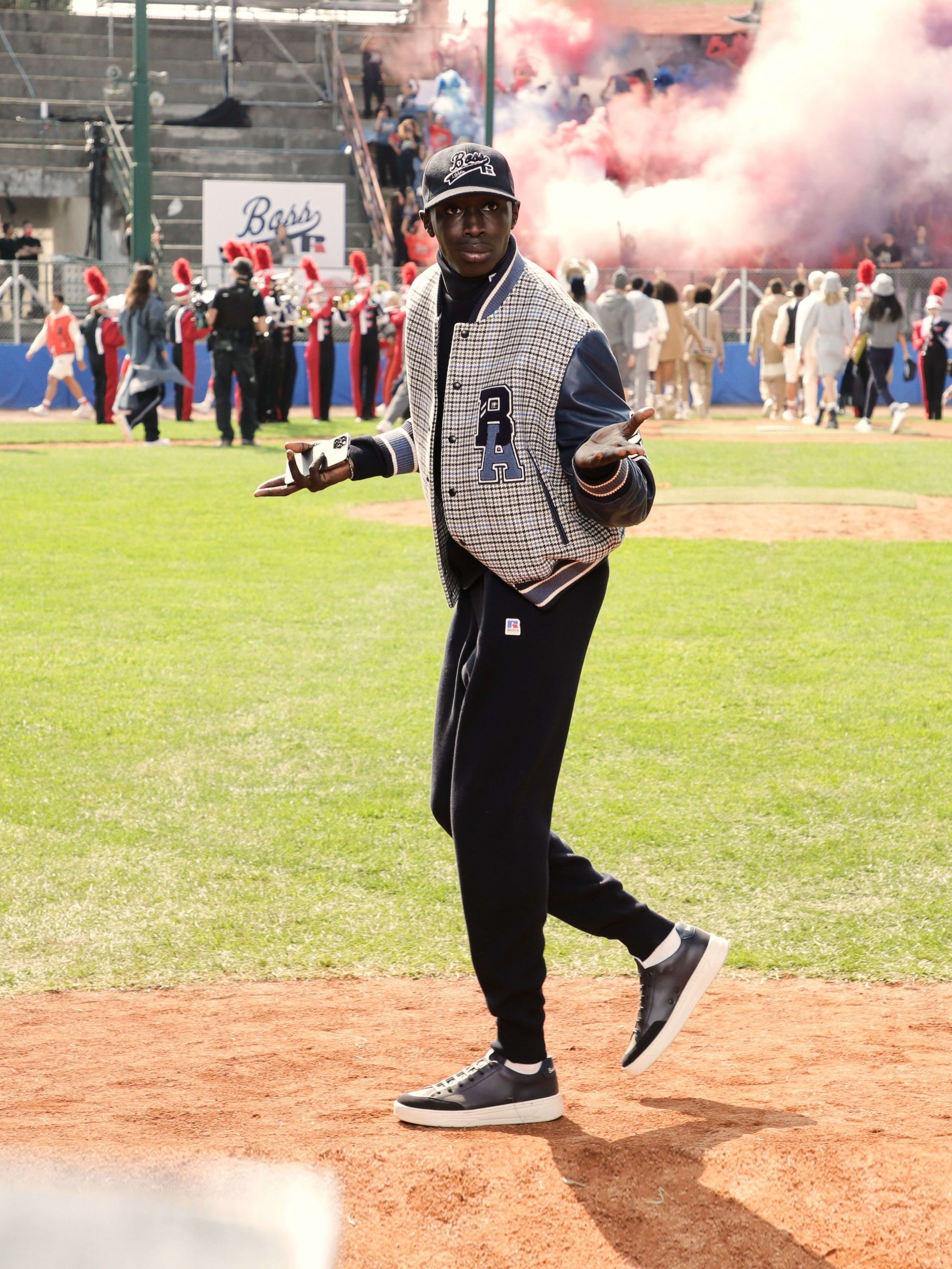 And incorporating technology is part of the German brand's DNA. "In the past [as designers], we sketched by hand, and now we design everything in 3D on the computer," says Wilts. "And so the whole process is much faster, our lead times are shorter. We are closer to trends, so we can translate what we see immediately into the perfect design." Wilts continues, "Almost everything in this collection is available now, either in stores or online."
Wilts points out the importance of being able to adapt. "When I started in this industry, there were no iPhones. Over the last five years, social platforms like Instagram have taken off, but every year there is something new," he says. "You have to be on top of the latest trends and know how to use them to the benefit of your brand. But I think this development is natural."
The collection is available to shop in-store and online from September 23, 2021.