This stylish couple hit all the right notes at their relaxed Saltsjö-Boo wedding. Situated at the bride's childhood home, this nostalgia-filled day couldn't have felt more personal
If Nils Schéle had his way, he would have proposed to Mira Stenfors within weeks of dating her – that's how sure he was that she was the one.
"Nils told one of his closest friends that he wanted to propose to me, but his friend had advised him to enjoy the moment and wait a few years. And so he did," says Mira, assistant store manager and assistant buyer at Sweden's APLACE and sociology student.
Mira first spotted Nils, co-founder of clothing brand Junior Executive, DJ, and co-manager of print studio Every Night Studios in Stockholm, six years earlier at a nightclub where he was DJ-ing; a week later they met properly at a festival in Dalhalla and by the time they returned to Stockholm they were dating.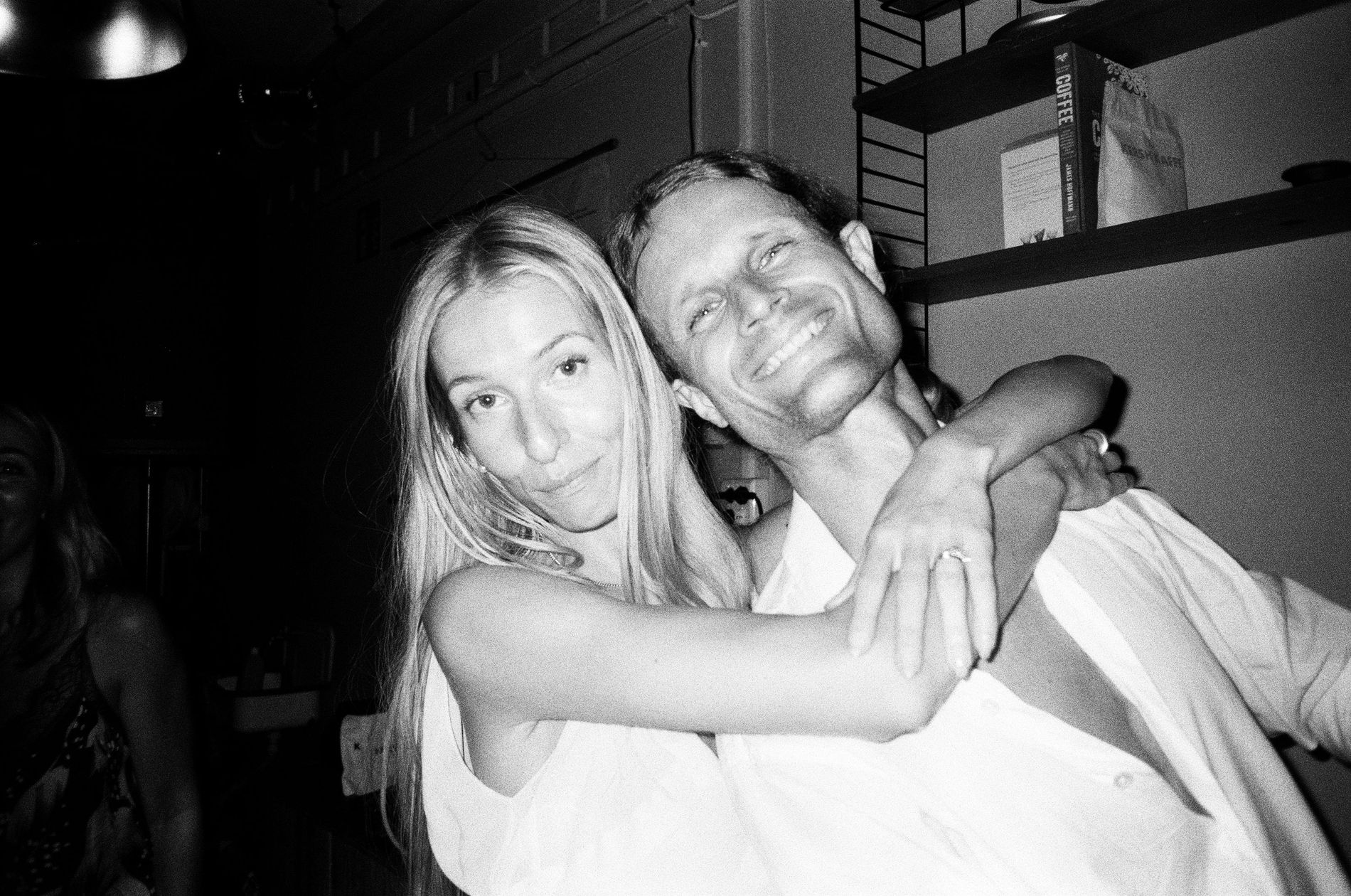 Photo: Mackan Lindström
A happy early memory for the couple was their first summer together when Nils bought Mira to an island in the fishing village, Tisno, where Nils and his friends had been going for years. When the moment came for Nils to finally propose, it was only fitting then, that he did so at a festival (sort of).
"It became a yearly tradition for us, but due to Corona it was cancelled in 2020," says Mira. "Last summer he was booked to play again but the festival was cancelled at the last minute. We decided to travel there anyway, just the two of us." It was here, after a day of swimming in a nature reservoir, where Nils got down on one knee and proposed.
"I was very choked up since we had never talked about getting engaged or married – it had never occurred to me as something I could do, I come from a family with few traditions, but I instantly felt that if I was ever going to marry someone, it's Nils."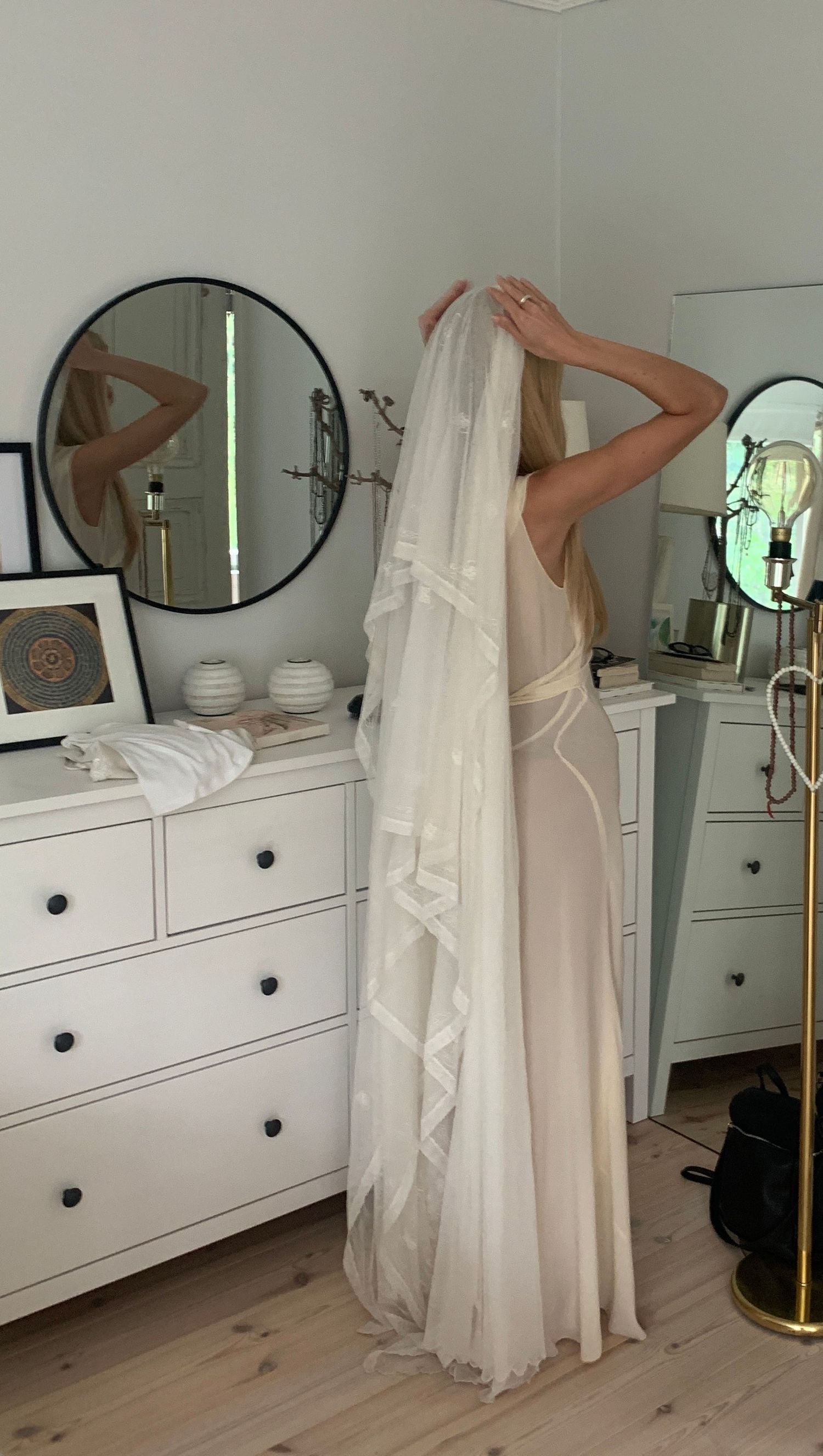 It made sense that their nuptials would be as intimate and relaxed as the proposal. The wedding ceremony was held in the gardens of Mira's childhood home in Saltsjö-Boo. The reception dinner was held at pizzerian.nu, located at the old porcelain factory blocks at Gustavsberg Harbour.
"Great food, a nice selection of natural wines, relaxed vibe and the nicest owners. The aperitivo was held outside, the dinner in the rustic restaurant and the party at the coffee roastery. It felt extra emotional to be in the area where I grew up; both places have a special place in my heart."
When it came to her dress, Mira was after something "simple and classic, yet a bit dramatic and raw," not a simple feat though, as she discovered. "I was browsing through Vestiaire, all good vintage shops in Stockholm, and all the big fashion houses, but found nothing that felt right." Mira even started making her own dress but soon gave up that idea.
"When I showed a photo of the toile I had made to a close friend [Sally Braid], she said that she had something like it at home. A few days later she gave me the dress as a gift. I got quite emotional – both because of the sweet act, but also because it was the first time that it became clear that we were actually getting married."
The dress was a beautiful, vintage silk dress that Mira instantly fell in love with.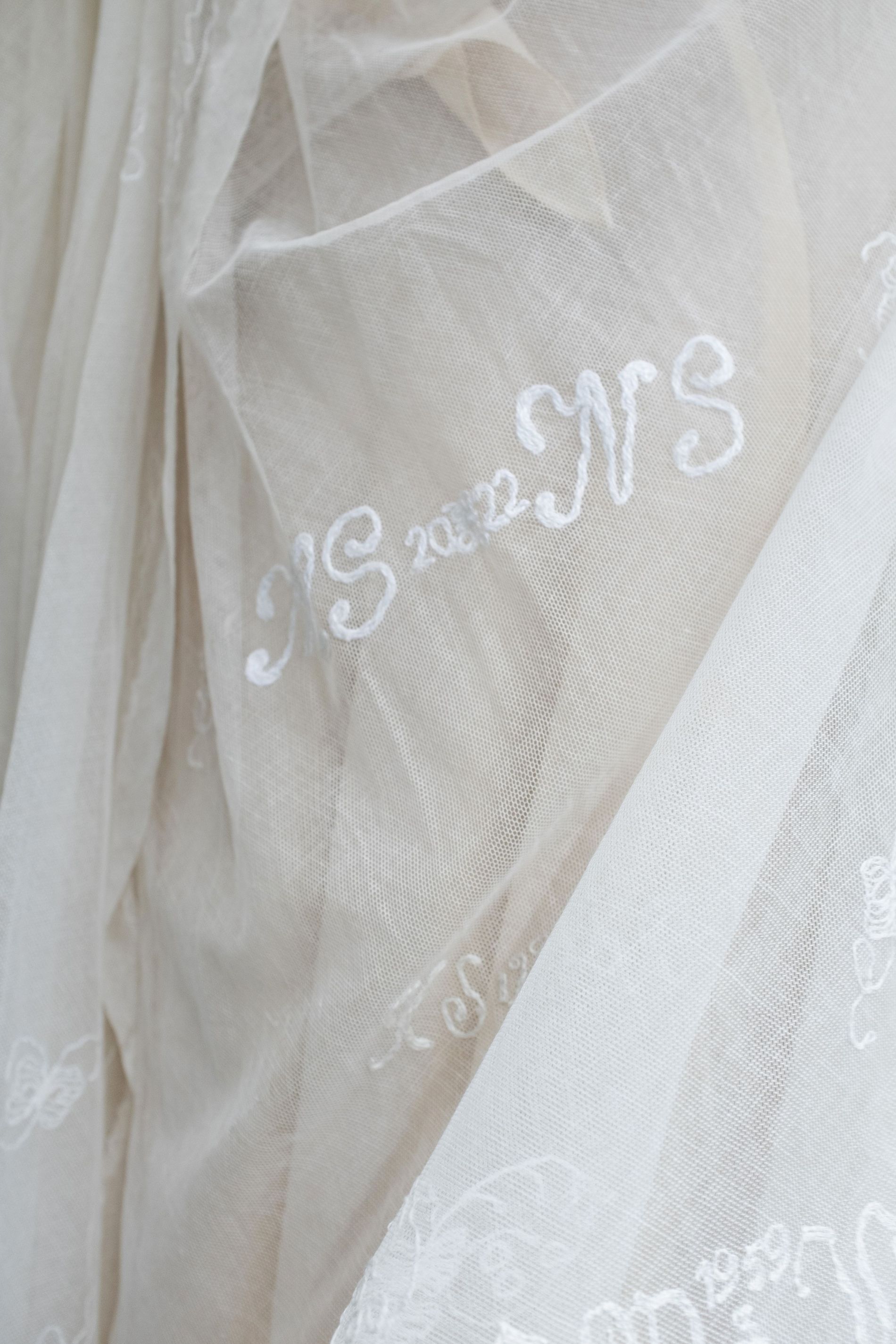 Photo: Kristian Bengtsson
"The colour and delicate fabric, with the perfect balance of semi-sheerness, was exactly what I wished for," says Mira. "Unfortunately, the fit was not perfect but with Sally's blessing, I made some amendments." Mira cut the front open and pinned the dress with slightly dropped shoulders, added a deeper neckline and changed the draping in the front.
Every other piece was just as meaningful as the last: the veil Mira wore had been in Nils family since the 1930s and was worn by his mother and other relatives (her friend Rokko adding the embroidery). Mira donned her "all-time favourite shoes" – slip-on mules in black leather – from Our Legacy. They added a rawness to the otherwise romantic look, she says.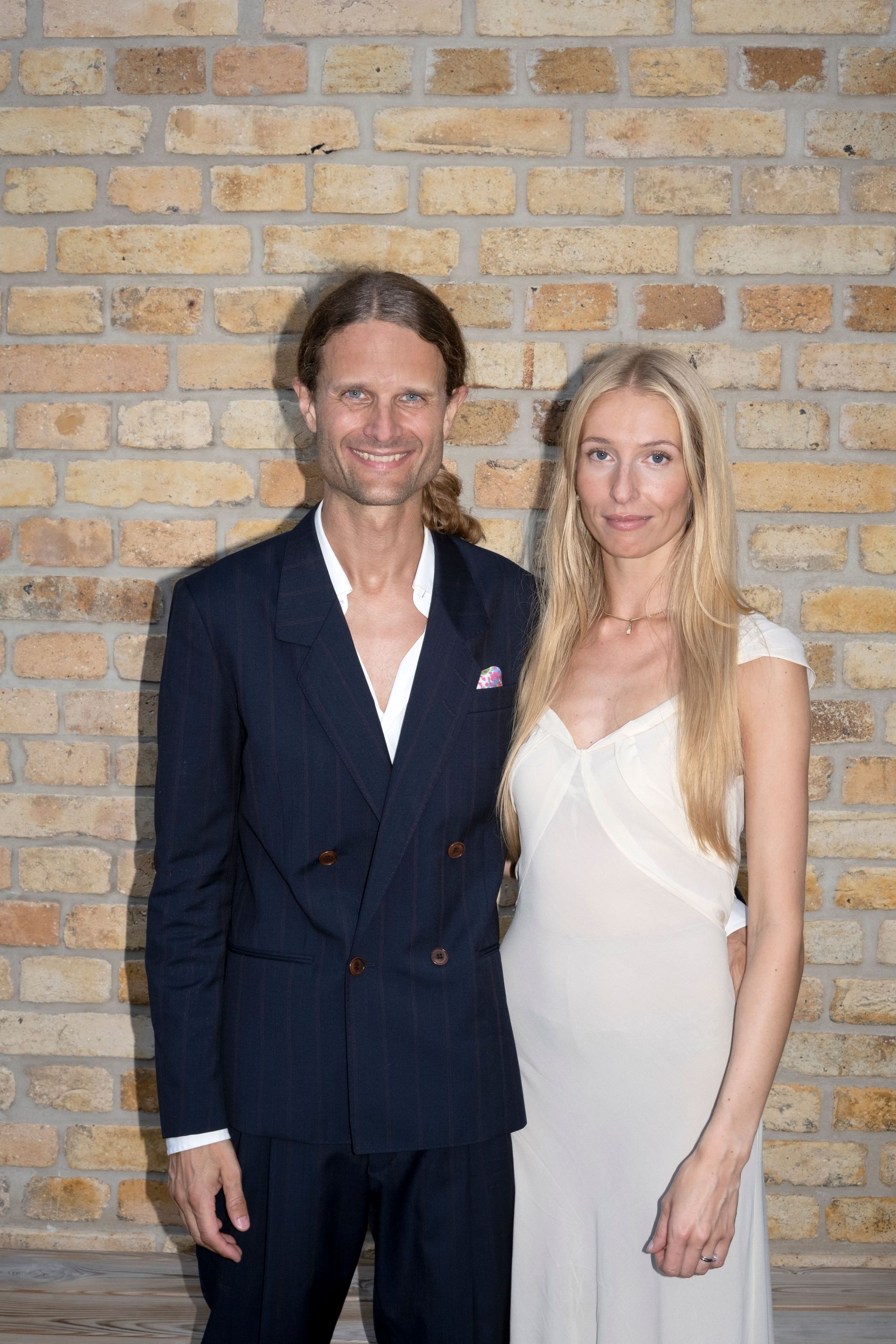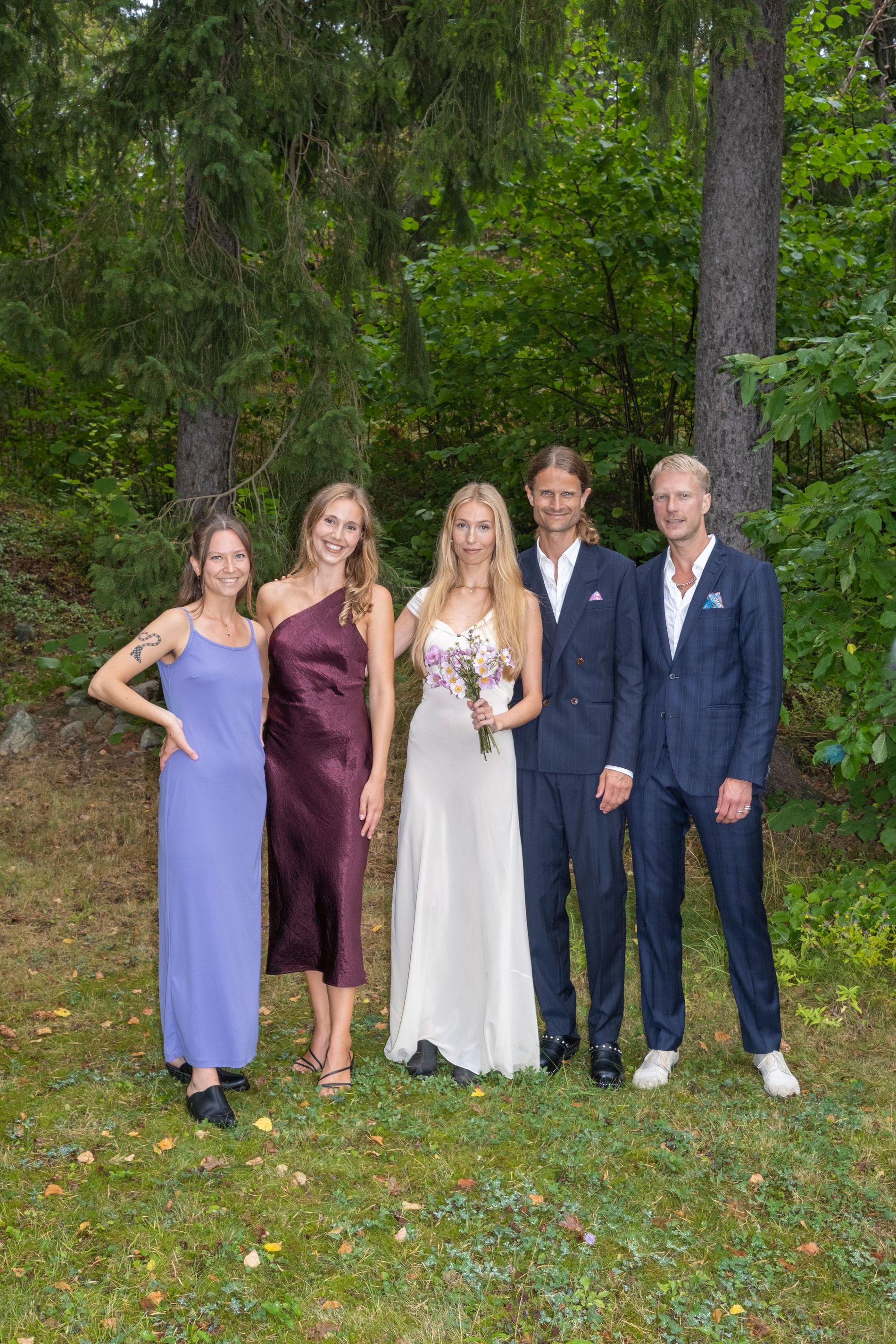 The whimsical moment also carried through to her jewellery and accessories. "My pearl earrings were a gift from my dad, and the pearl necklace was a gift from my grandmother. My mother picked my bouquet from the garden, and I chose to only have my favourite wildflower, autumn anemones."
Nils paired his navy suit with brown pinstripes with black leather mules with silver studs. "Classic and timeless, yet a bit punk," she says.
The ceremony itself, says Mira, was short and personal but it was the precious moments before the ceremony which she recalls fondly.
"It was a surreal moment," she says. "It was raining heavily and I was so nervous. I couldn't say a word, I couldn't take a sip from the glass of champagne that I had been given, I couldn't believe it was all happening, but at the same time I felt very lucky. When I came out to the garden and met Nils, in front of our friends and family, I really enjoyed the moment. Just before it was time for us to walk out, the sky started to clear up and the sun came out."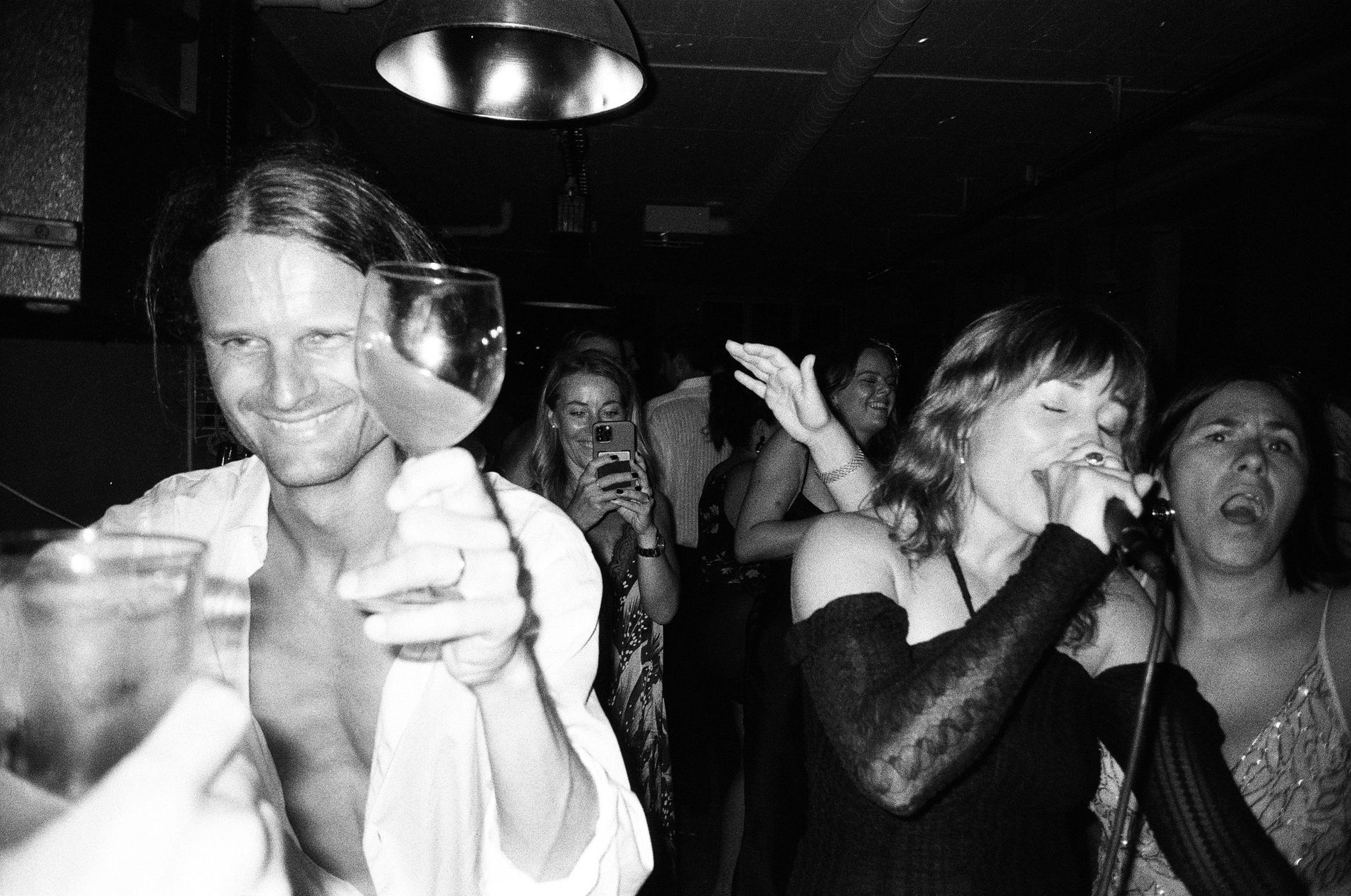 Photo: Mackan Lindström
Some of their favourite songs accompanied them as they walked out: For a Day like Today by Lee Hazlewood and Suzi Jane Hokom, sung by the couple's friend Anna Maria Espinosa; after the ceremony Anna Maria sang Lotta Love by Neil Young.
"Our friends are amazing DJs, Olof Uhlin and Måns Ericson, who managed to keep the party going all night," says Mira. "We were so happy to see all our friends and our families gathered in one place. We are both so grateful for the experience – the wedding exceeded all our expectations."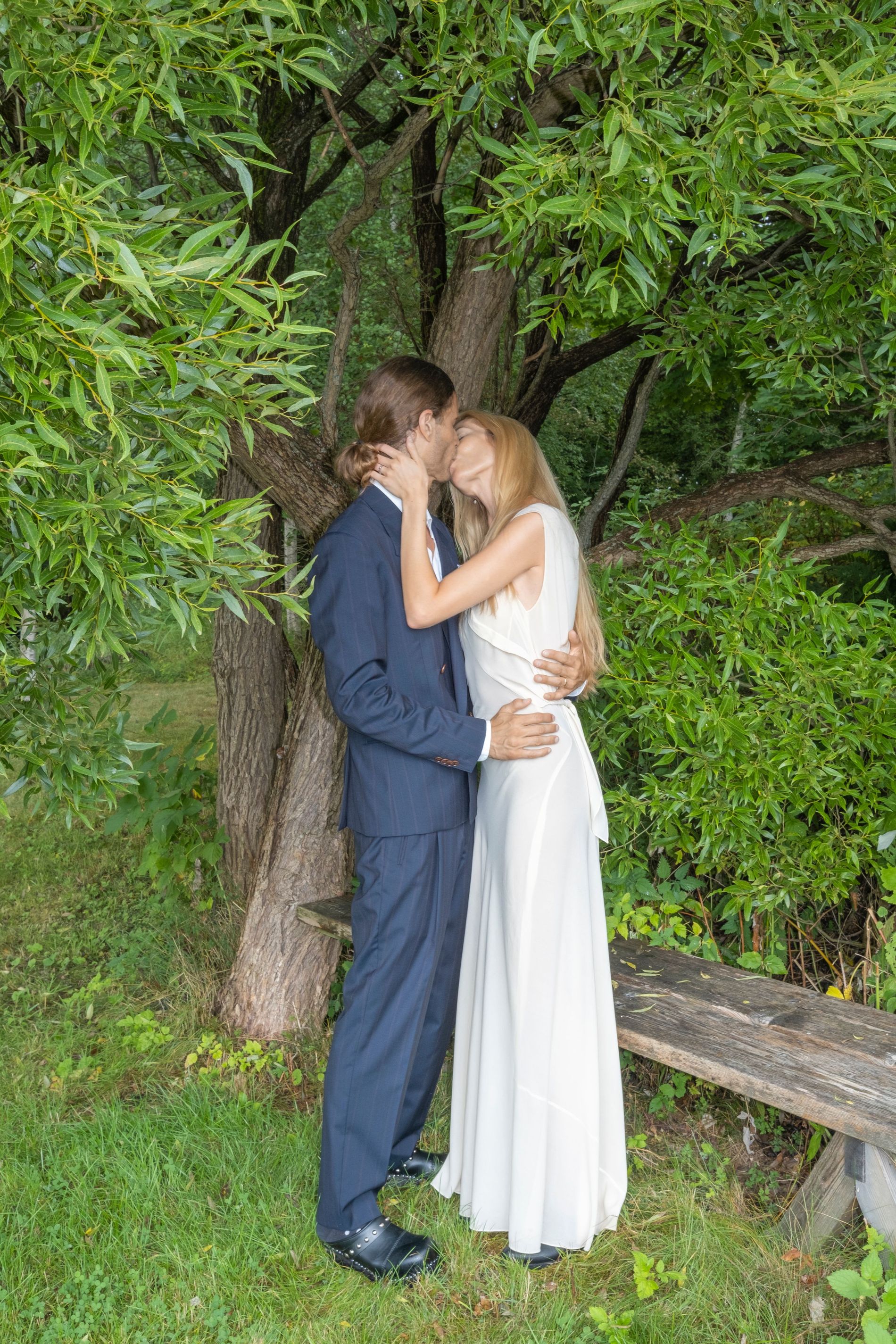 Photo: Kristian Bengtsson: