While a life well-lived comes with the occasional wrinkle or hyperpigmentation, a want for plump youthfulness is only natural. We meet with Dr. Claudia Aguirre to explore the impact of stress on skin ageing and how to remedy it
Set in the rotund, regal halls of Eric Ericsonhallen – a decommissioned church in central Stockholm with spectacular views – Vichy Laboratories' staff and pharmacists dressed in white lab coats mill around event goers holding crimson cocktails, inviting guests to join explore the science of skin health quality. The red drinks – held in hand or strewn around various standing tables – are in keeping with the theme of the evening: the Liftactiv Specialist series.
The topic of the night is exposome, the sum of all external and internal stressors that impact our skin. "Suppose you think about the genome as an organism's complete set of DNA (genetic material)," says the keynote speaker of the evening Dr. Claudia Aguirre, a neuroscientist and expert on the subject. "In people, almost every cell in the body contains a full copy of the genome." However, the exposome is much more than our DNA and our genetics. She continues, "It is all the internal and external factors like pollution, UV, diet, smoking and stress."
Be it sun rays, temperature fluctuations, pollution, stress, or diet; many culprits do damage to our skin barrier on the daily. These factors, with sun exposure leading the charge, equate to a staggering 80 per cent of all skin ageing according to research, with the remaining 20 per cent the result of unchangeable genetics.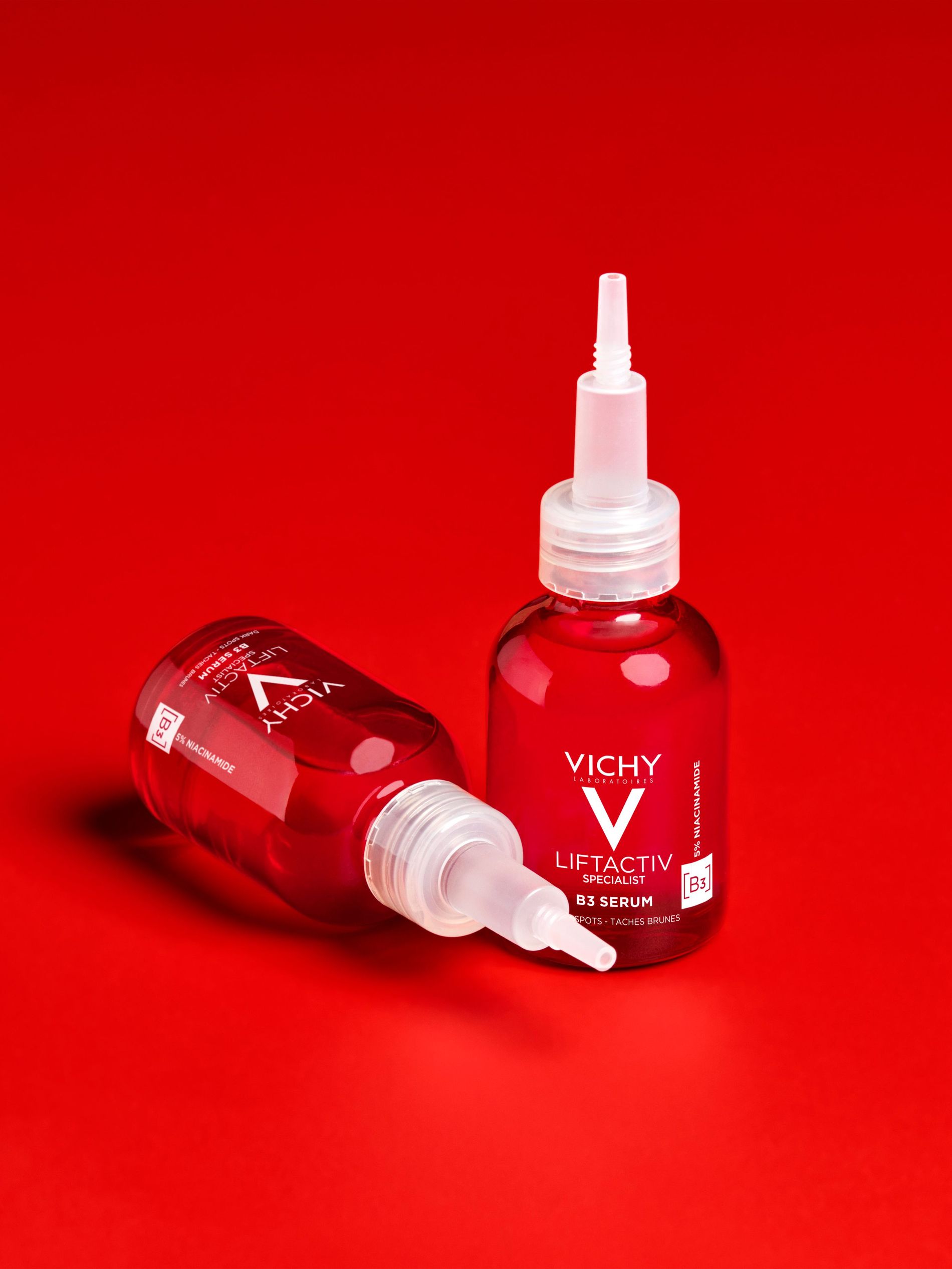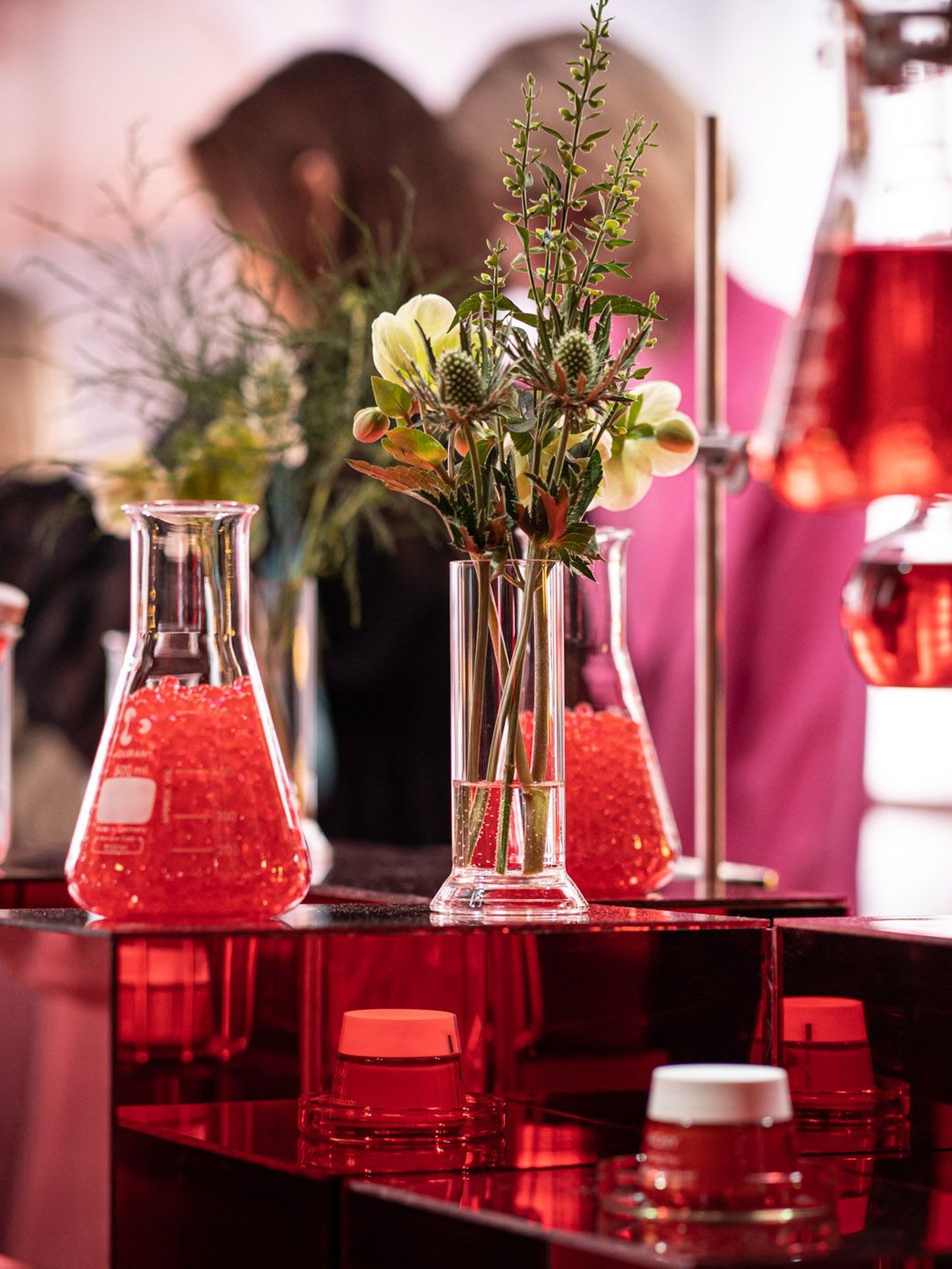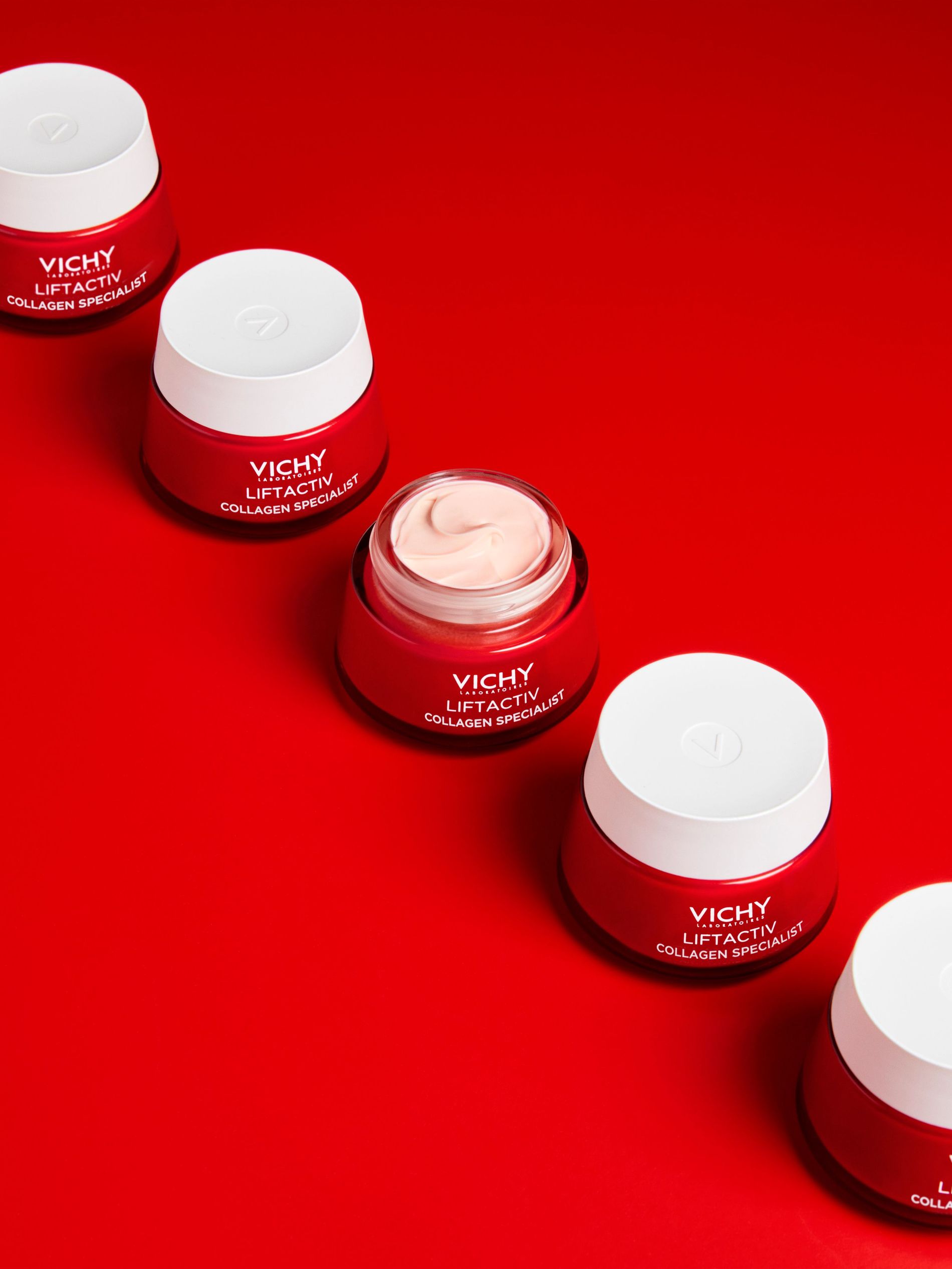 "With sunburn, you can see the skin blushing, peeling, and pigmentation," notes Aguirre. "When we peel off the damaged skin, we should reflect on what has happened to it. It was a piece of tissue that was alive and now is dead." According to Aguirre, the burn penetrates the epidermis and continues into the dermis, resulting in damage to our DNA. "With sunburn, it is instantly apparent, but the same goes for all the effects of the exposome."
Take pollution, for example. If you live in the city – especially where you can see the ozone hitting ground level – there will be smoke and chemicals in the air that penetrate the skin and become embedded. "When this happens, the pollution doesn't come out," says Aguirre. "Because it has gone into the skin – you can't wash it out – this causes inflammation and oxidation. It will show up as redness, patchiness, or brown spots."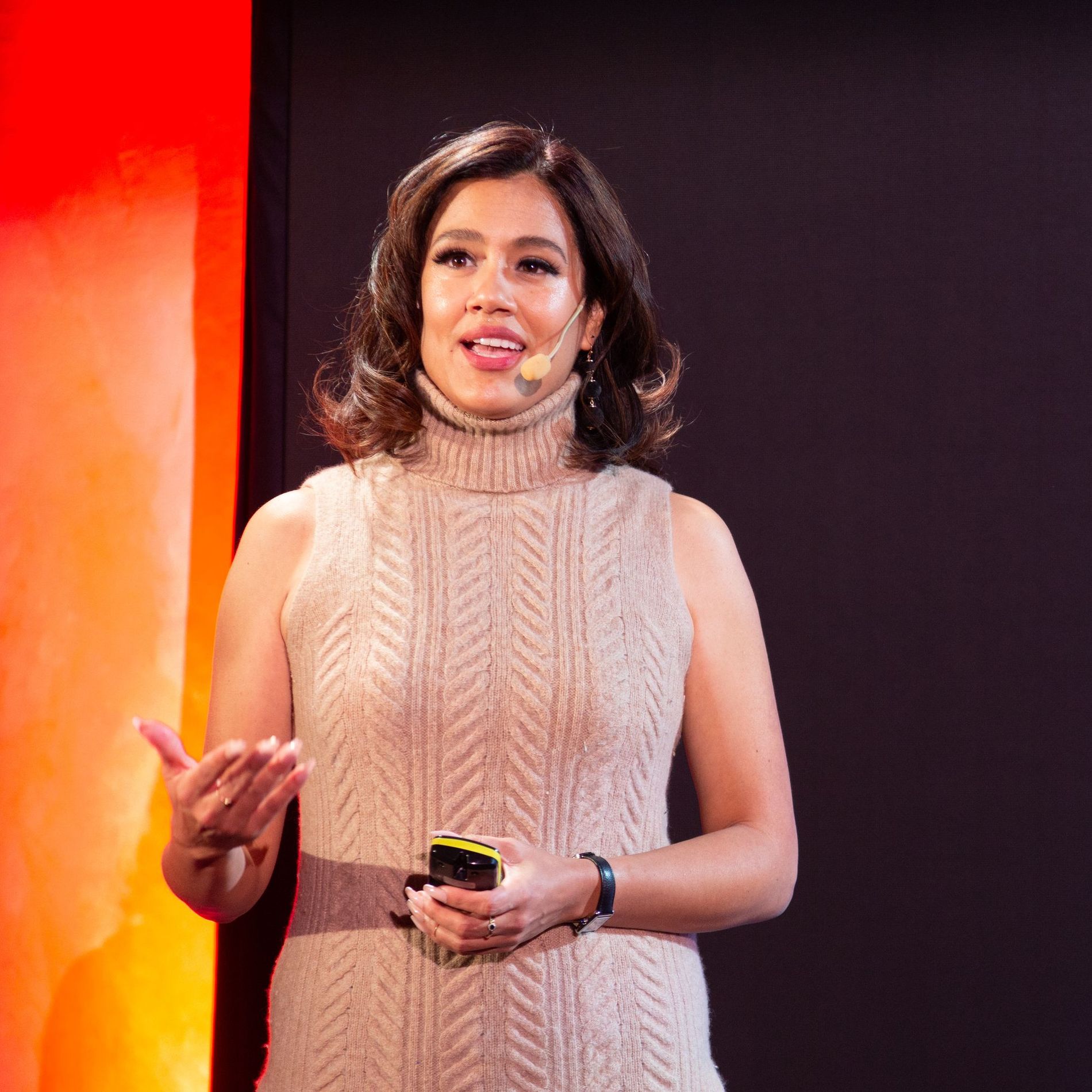 Dr. Claudia Aguirre on stage during the event. Photo: Anja Callius
The key ingredient to help prevent all of these issues? Collagen. Collagen is the structural protein that gives our skin its youthful plumpness and elasticity, and as we age, we produce less of this building block. "Collagen can't be added topically, as it can't penetrate the dermis," notes Aguirre. You can, however, stimulate the body by adding vitamin C to kickstart your collagen production. "You can also stimulate it from the outside with treatments like microneedling," says Aguirre. "It will signal to the skin, 'I am injured, so make more collagen.'"
"Moreover, peptides help support the system," notes Aguirre, and pro-collagen peptides are a key, cutting-edge ingredient in Vichy's latest offering: the Liftactiv Collagen Specialist series. These peptides stimulate collagen production and help restore elasticity, resulting in firmer, plumper, more youthful-looking skin. "Using a product like Liftactiv Collagen Specialist Day Cream with pro-collagen peptides will support skin health and reduce signs of premature ageing," says Aguirre.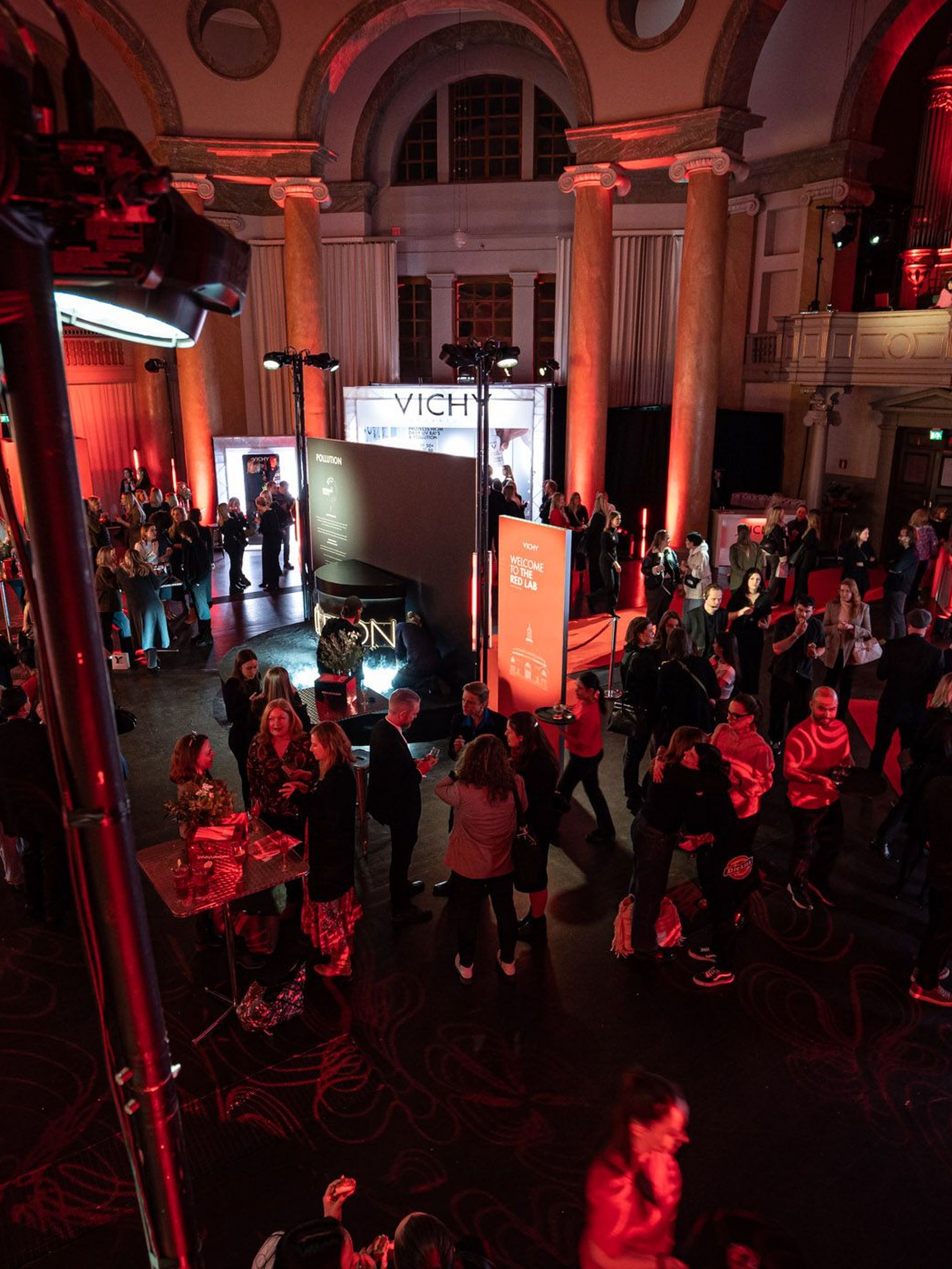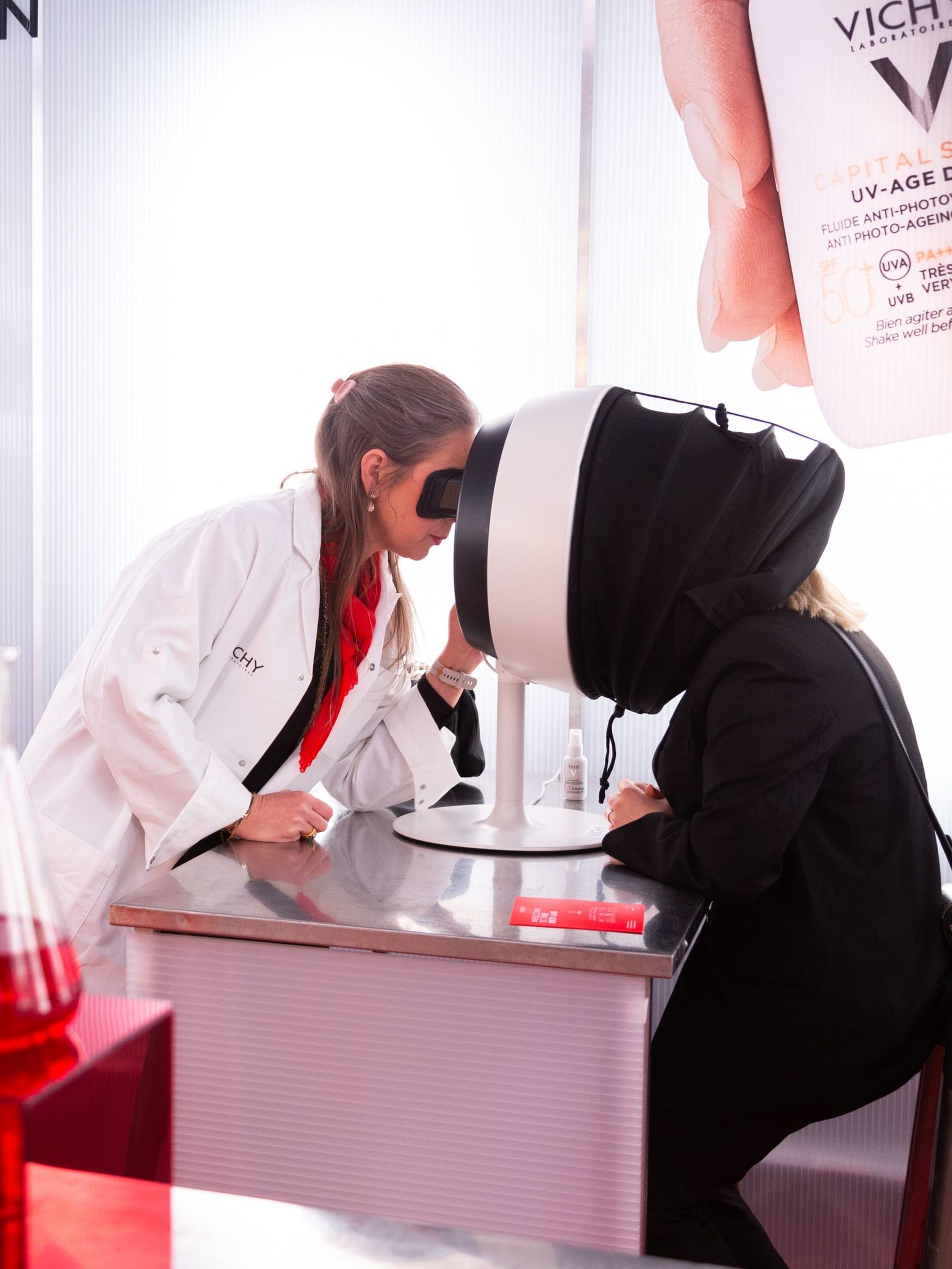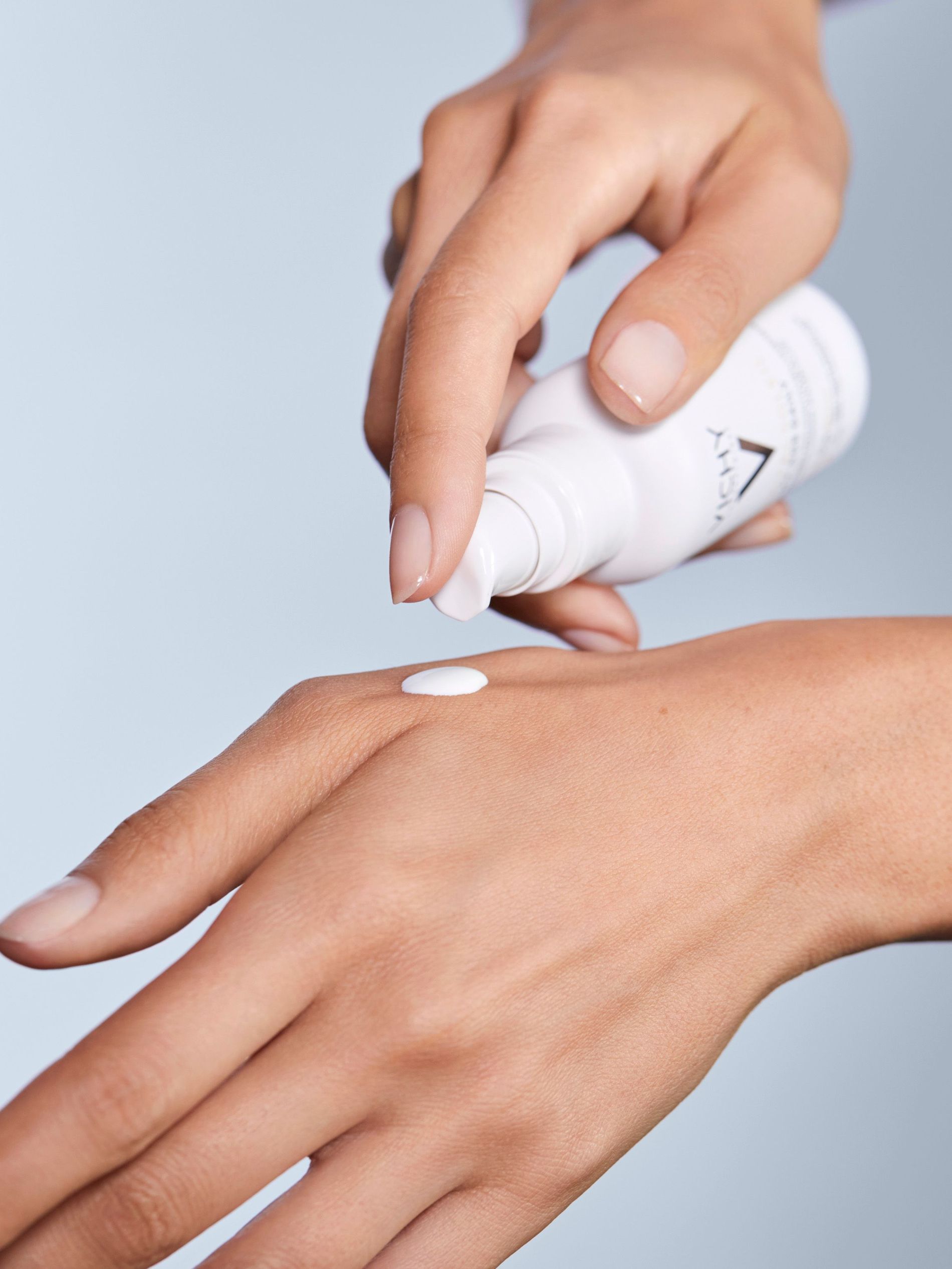 But collagen loss is not the only concern when it comes to anti-ageing. Hyperpigmentation is another common issue that can leave our skin looking uneven and dull. Vichy's Liftactiv Specialist B3 Serum is designed to tackle this problem head-on. This serum contains a form of vitamin B3, known as niacinamide, a powerful ingredient that has been shown to reduce the appearance of dark spots and even out skin tone. The result is a brighter, more radiant complexion.
Of course, no anti-ageing skincare routine is complete sans proper sun protection. Vichy's Capital Soleil UV-Age Daily SPF50+ is a broad-spectrum UVA and UVB sunscreen enriched with potent dermatological actives. Peptides, niacinamide, and vitamin E work together to protect the skin from the damaging effects of the sun while also correcting UV-induced wrinkles and dark spots. The multi-patented Netlock technology also strengthens the skin's defence barrier function, helping to prevent further damage.
"During the day, your skin will be more on the defensive, creating more antioxidants – this is why sunscreen is essential," notes Aguirre. "The melanocytes will be active and release melanin, which can result in dark spots and pigmentation later," according to Aguirre.
Discover Vichy's new Liftactiv Collagen Specialist series here:
---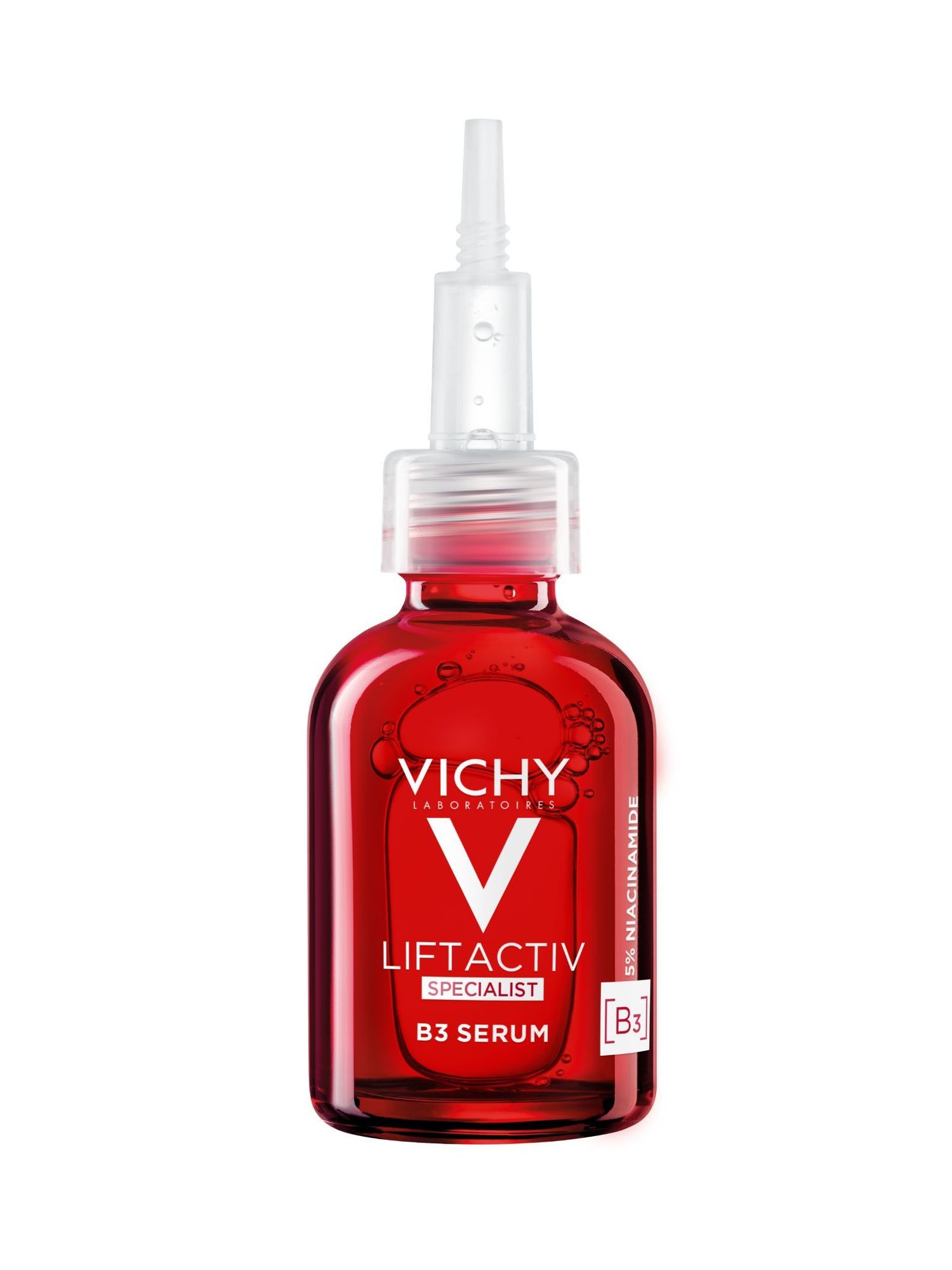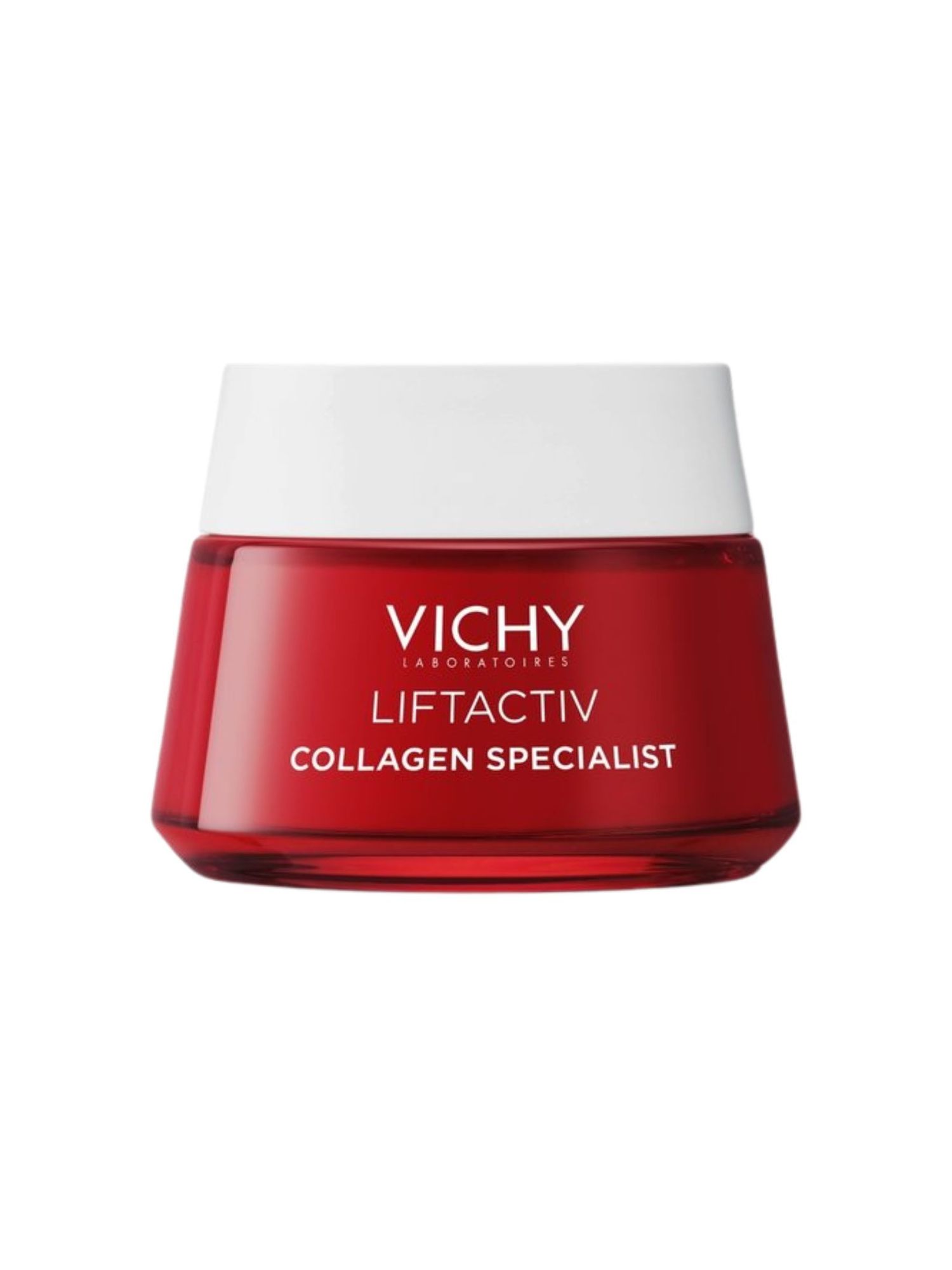 Liftactiv Collagen Specialist Daycream
Vichy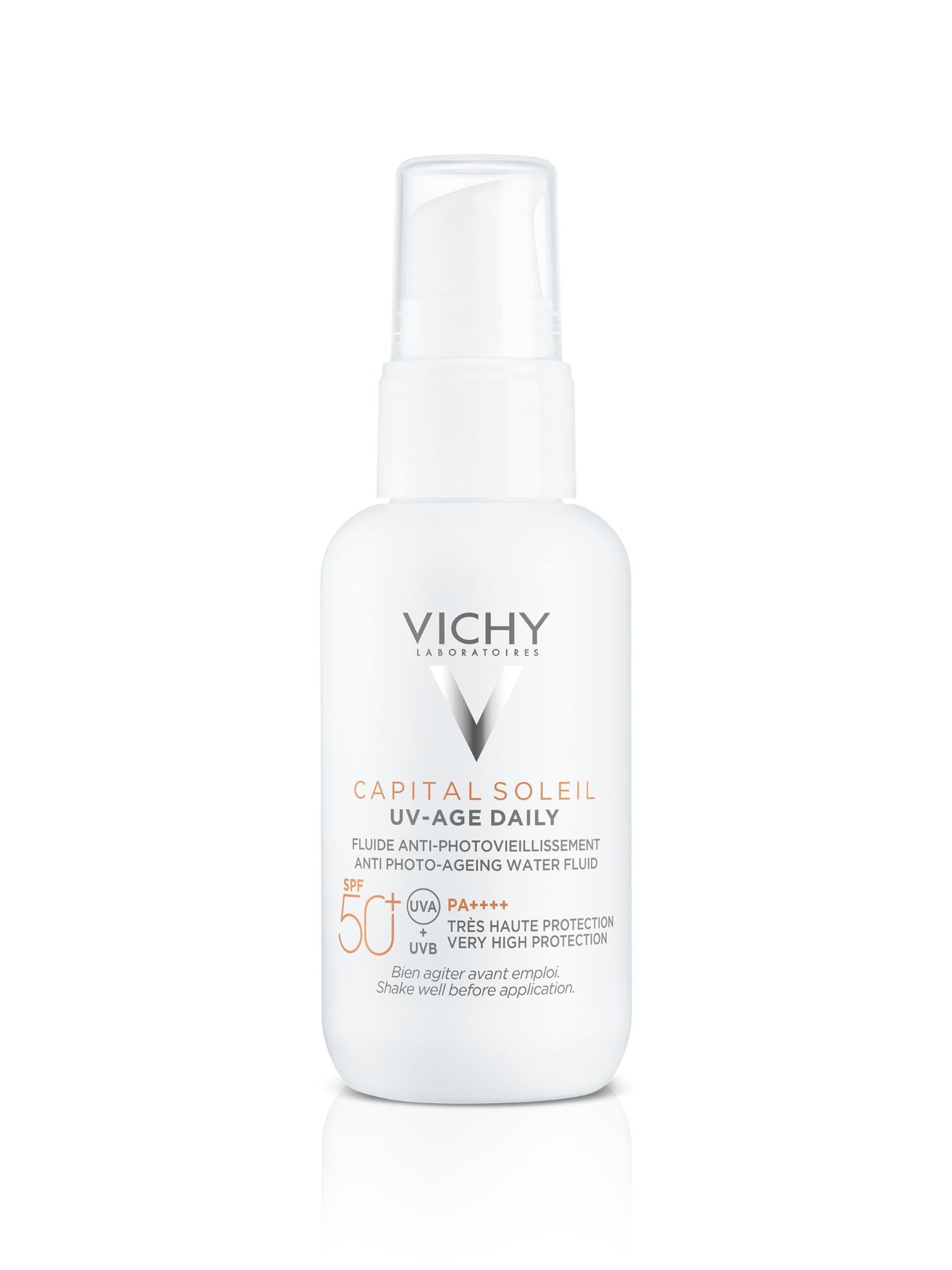 Capital Soleil UV-Age SPF50+
Vichy