Each week, Vogue Scandinavia's beauty editor Josefin Forsberg curates the newest and most noteworthy products to have landed in the beauty cupboard. From a cult-favourite hair wash routine now being refillable to lusciously glazed lips, these are the latest releases to add to your beauty arsenal
All products featured on Vogue are independently selected by our editors. However, when you buy something through our retail links, we may earn an affiliate commission.
Yves Saint Laurent
MYSLF eau de parfum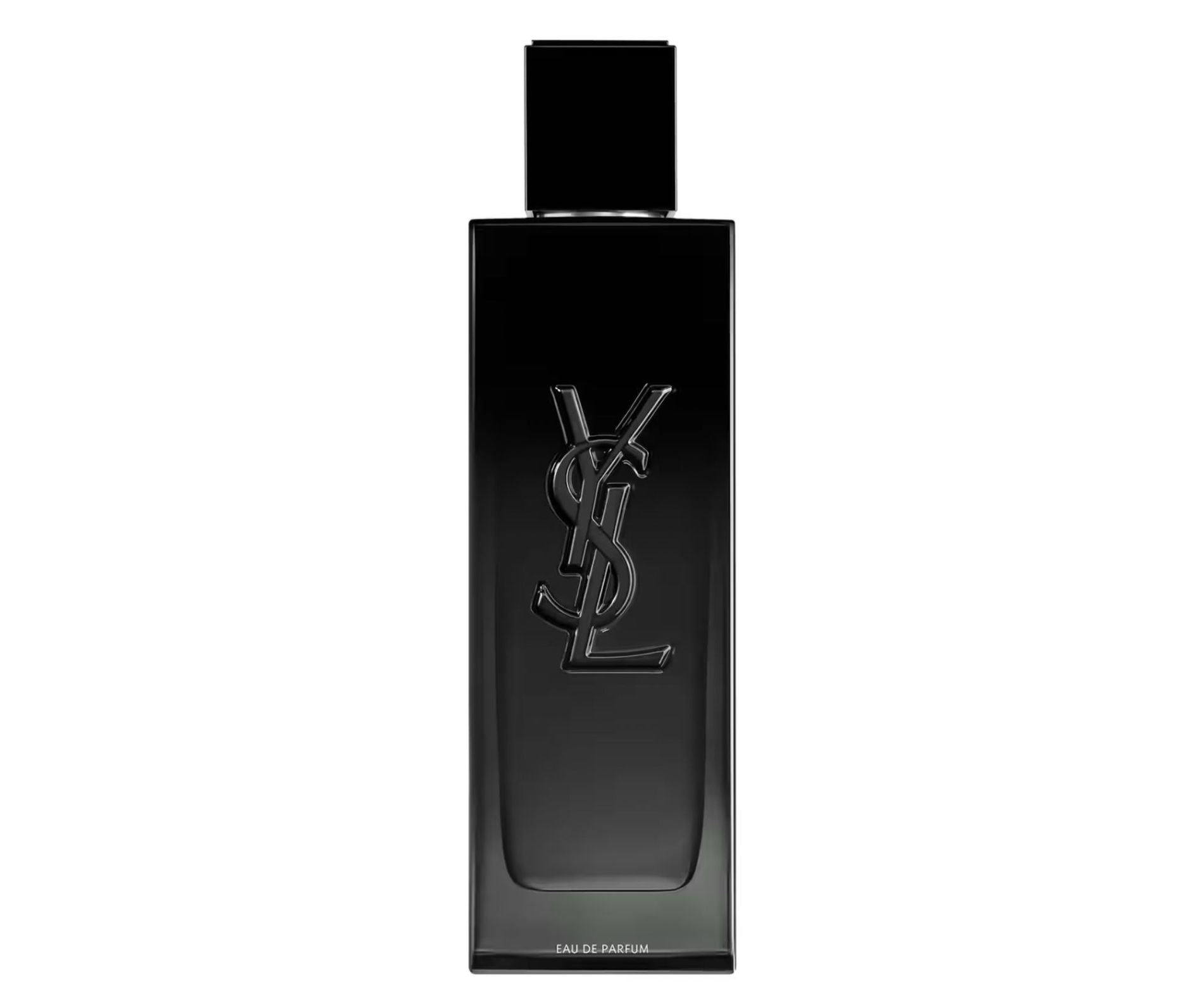 MYSLF eau de parfum by YSL
Imagine capturing the essence of contemporary masculinity in one unforgettable fragrance. That's exactly what MYSLF Eau De Parfum by Yves Saint Laurent sets out to do. The first fragrance from the brand to blend floral and wood notes, it offering a contrasting and complex olfactory trail that spans invigorating notes of fresh bergamot, orange blossom, and warm Indonesian patchouli. The black bottle is definitely one to claim pride-of-place: a monolithic beauty worthy of any bathroom shelfie. The best part? It's refillable.
Bioeffect
EGF hand serum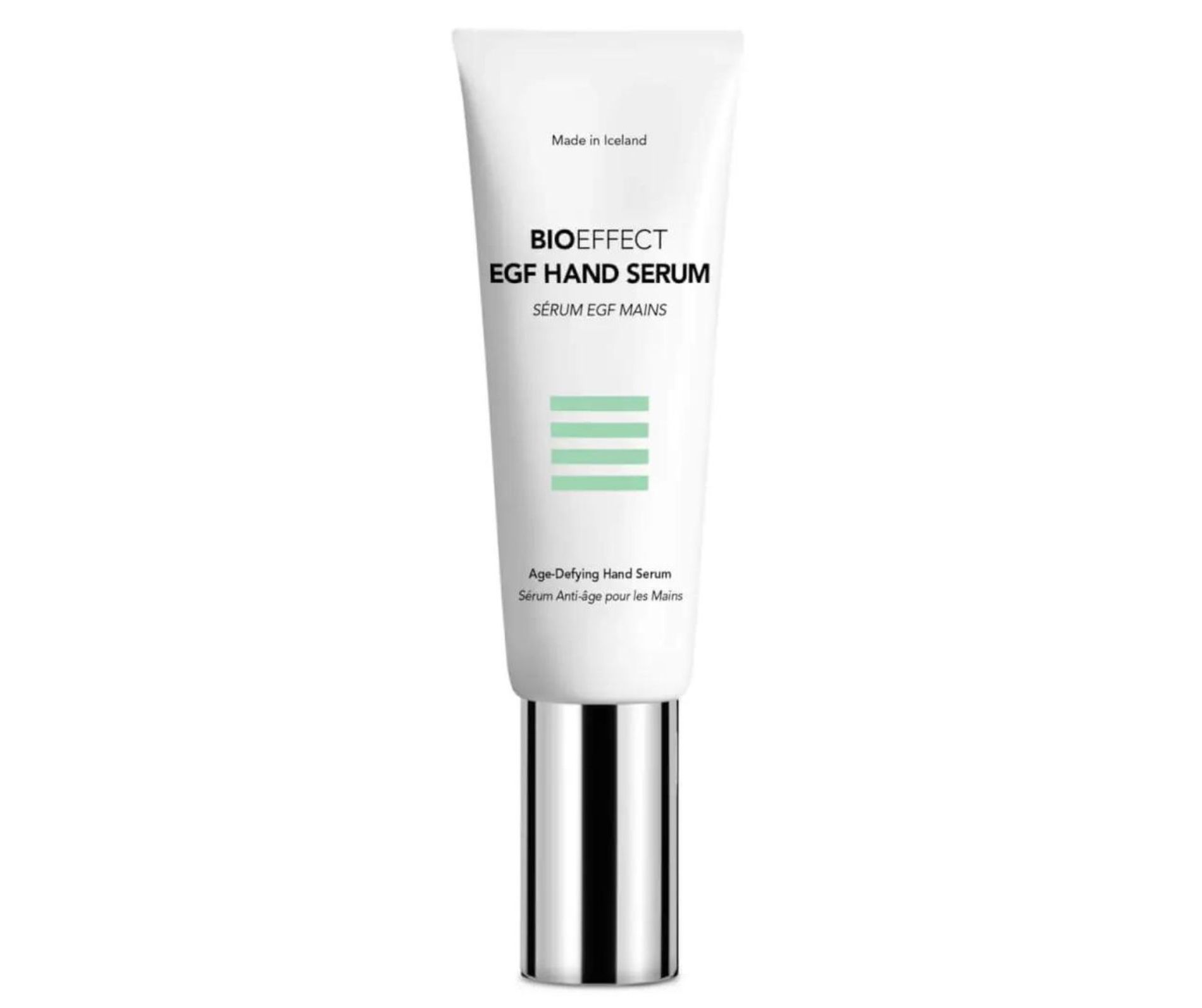 EGF hand serum by Bioeffect
This little tube of wonders is definitely one to invest in for autumn. The formula is a non-greasy, gel-like texture that absorbs into your skin faster than you can say 'wow'. Because nobody likes the icky feeling of a hand cream that just sits on the skin. Packed with a stellar blend of niacinamide, ceramide, and hyaluronic acid, this hand serum provides high-level moisture all while improving the skin's barrier function and enhancing texture. Not to mention Icelandic Bioeffect's ace ingredient, EGF, a groundbreaking protein providing ineffable levels of moisture retention and collagen production. Your hands won't just feel soft; they'll look downright radiant.
Living Proof
PHD shampoo refill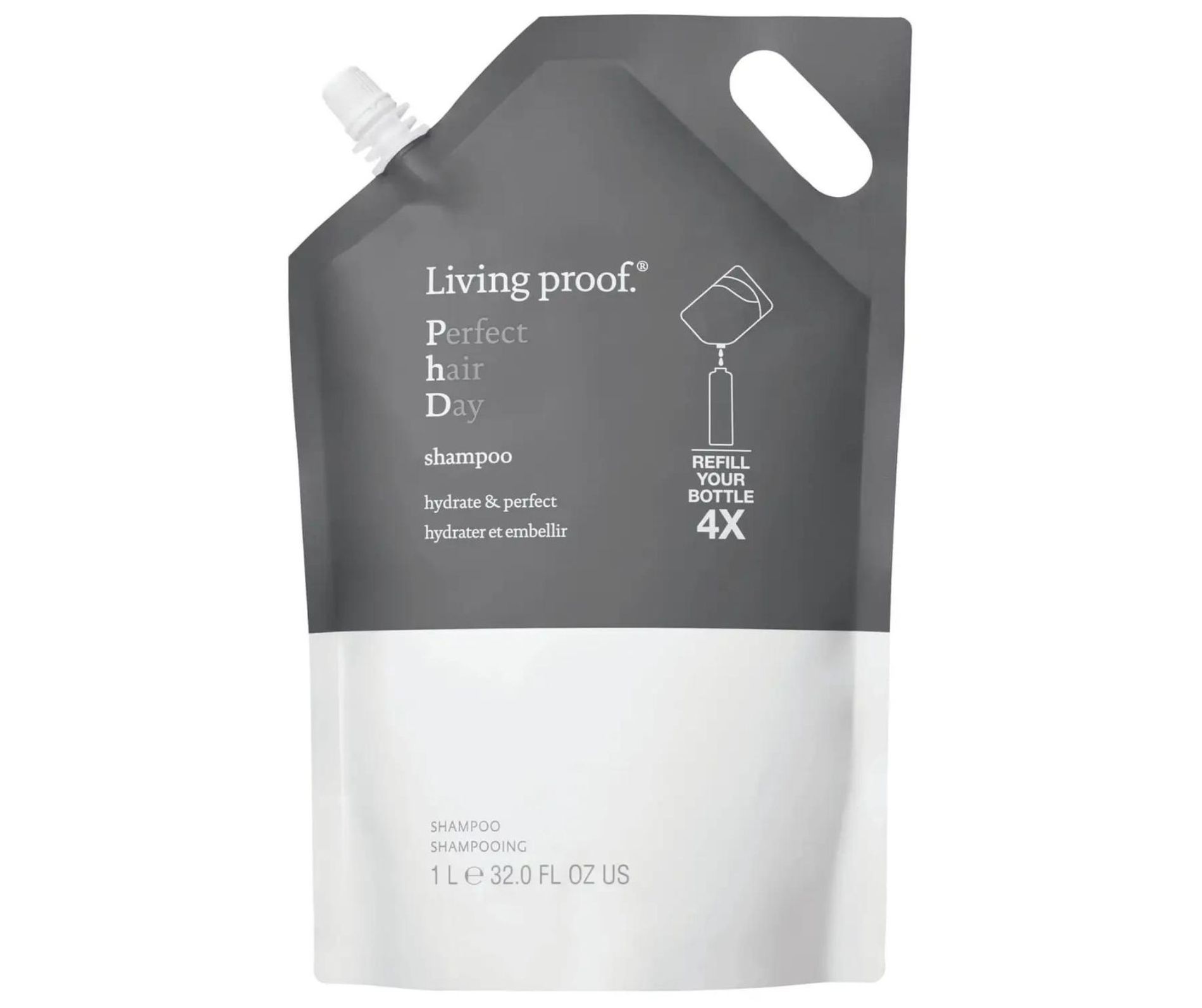 PHD shampoo refill by Living Proof
What if you could all but eliminate bad hair days? Thanks to Living Proof's Perfect Hair Day (PhD) Shampoo, it may just be possible. Imagine shampooing your hair less often, but feeling cleaner for a longer time. Sounds paradoxical, right? But Living Proof's formula – super powered by Living Proof's patented 'Healthy Hair Molecule' (OFPMA) – does just that. Its powerhouse ingredient doesn't just smooth your hair; it polishes, and protects all while it repels dirt and oil from the scalp. Better yet, now it comes available in one litre refillable pouches, giving us a chance to love your hair and the planet simultaneously.
LH Cosmetics
Glazed sweet lipgloss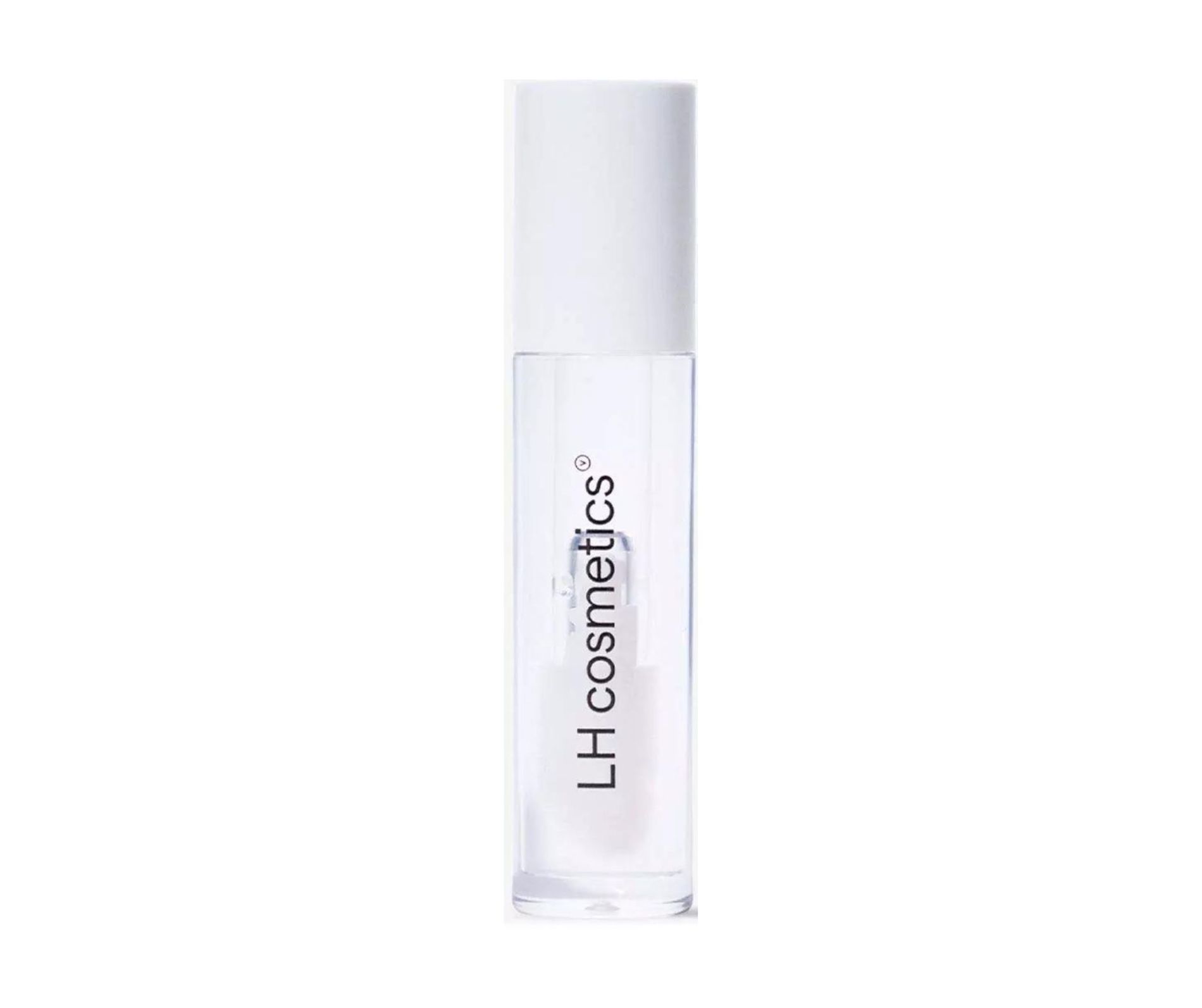 Glazed sweet lip gloss by LH Cosmetics
It's time to add the finishing touch to your makeup routine that speaks volumes – literally! Swedish LH Cosmetic's new glazed lip gloss, is our new go-to for any occasion. Whether heading to work or going out for a night on the town – glazed has got our lips covered in the most fabulous way possible. The hydrating formula – boosted by avocado oil and peptides – has us waving 'bye bye' to chapped lips and saying 'hello' to irresistible shine. Application is a breeze thanks to the soft, large applicator. Just glide it directly onto your lips or layer it over your favourite lip product for that extra oomph.
Gisou
Intense hydration honey drops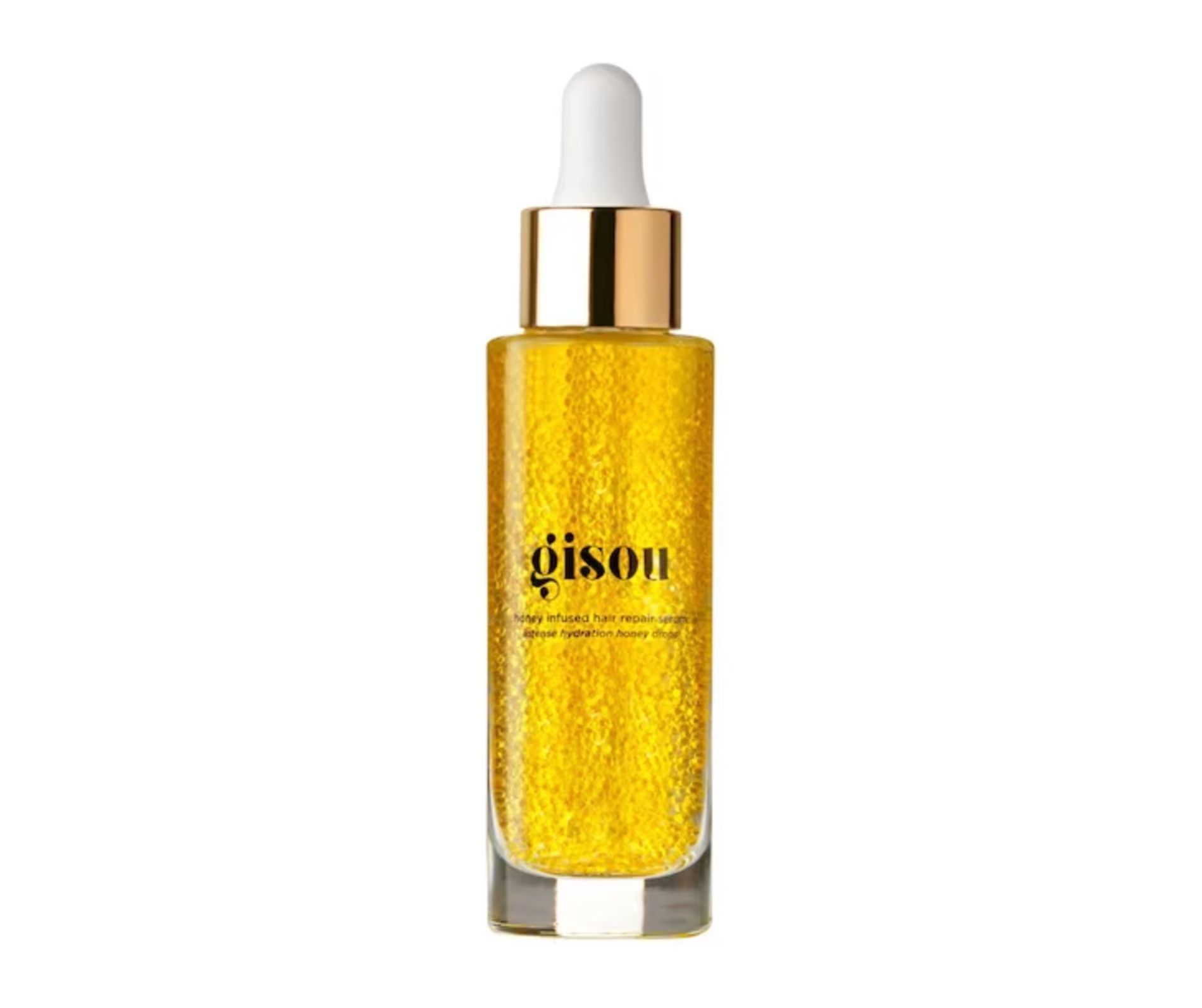 Intense hydration honey drops by Gisou
A luscious, healthy mane is undeniably the best autumn accessory. And the key to achieve a glistening bounce? Moisture. This is where Gisou's Honey Infused Hair Repair Serum comes in. It's not just a serum; it's a hydration in a bottle. From root to tip, your locks will be infused with honey – nature's liquid gold. Sourced sustainably, honey is a powerful moisturiser and antioxidant, packed with nutrients that will bring your hair back to life – whether you have curly, straight, wavy, or anything in-between. If your hair craves deep nourishment and a revitalising pick-me-up, this serum is your ultimate ally.