The new season entails a new wardrobe, here are the key pieces to consider this autumn
This digital article is your online accessory to the print edition of Vogue Scandinavia. We will continue to bring you the full experience of the magazine (and even more than you will get inside the issues) when you sign up for our online membership.
Cocooned in comfy silhouettes and twirling through Autumn in fringe, the key component for next season dressing; It's all made for movement.
Fringe benefits
Swoosh into the season in ankle-grazing fringe. From spaghetti strands to carwash panels, life on the fringe has never looked this good.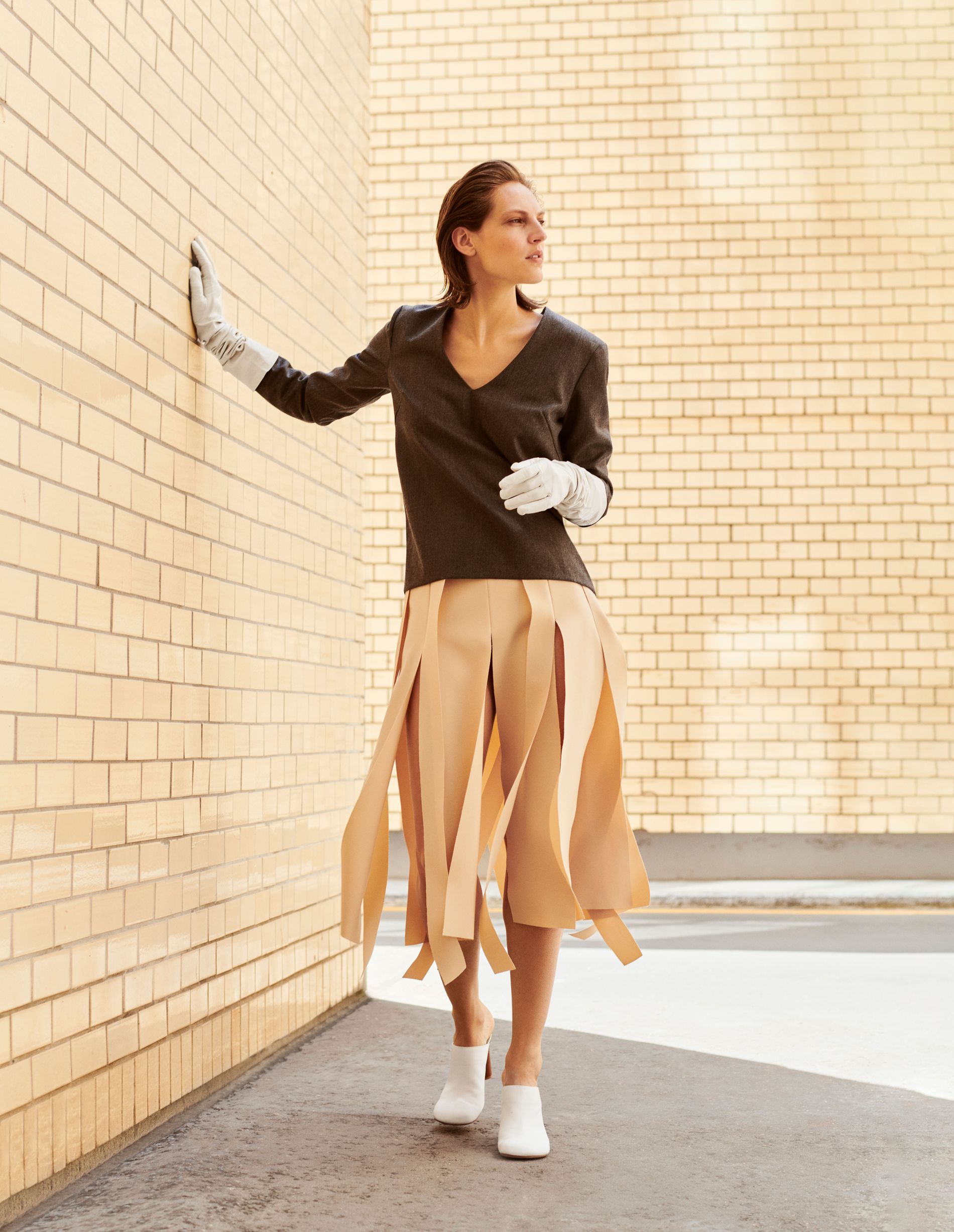 Wool blouse, €295. Saks Potts. Fringe skirt, €445, Mules, €470. Both A.W.A.K.E Mode. Calfskin gloves, €450. Jil Sander. Photo: Philip Messmann