Vogue Scandinavia's Copenhagen Fashion Week trends roundup
At Copenhagen's SS22 Fashion Week, one thing was abundantly clear: we are ready to start dressing. This was apparent both via street style — even wilder than we recall — and the looks coming down the runways. Still, we aren't quite ready to give up comfort or practicality, and the prevailing trends of the season balanced both instincts.
Spaghetti is Served
Spaghetti straps abound, yes, over shoulders, but also via teeny tiny body floss and even exposed thongs. Daring, sexy and totally 1990s, barely there whispers of fabric are all that are holding garments on our bodies come spring.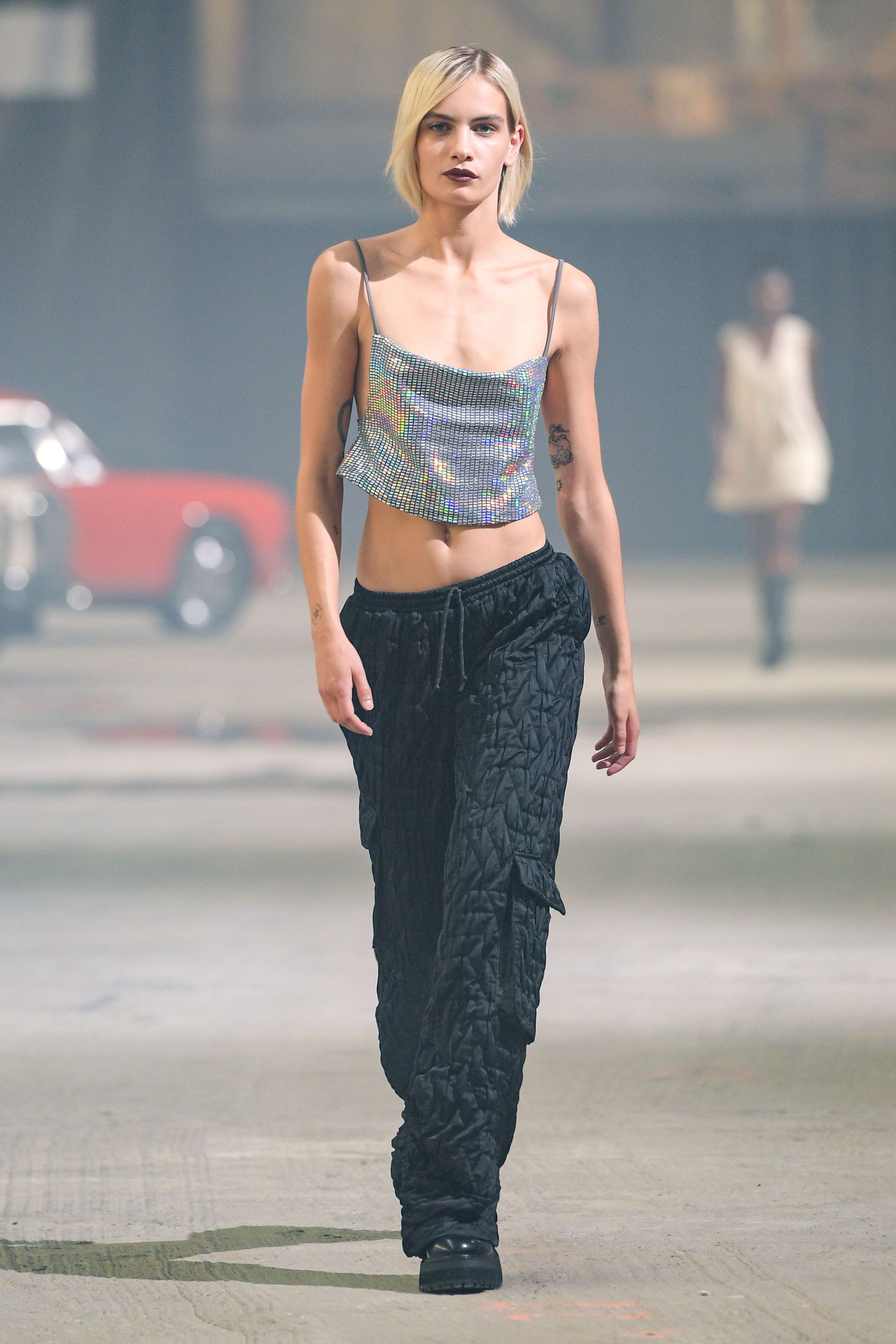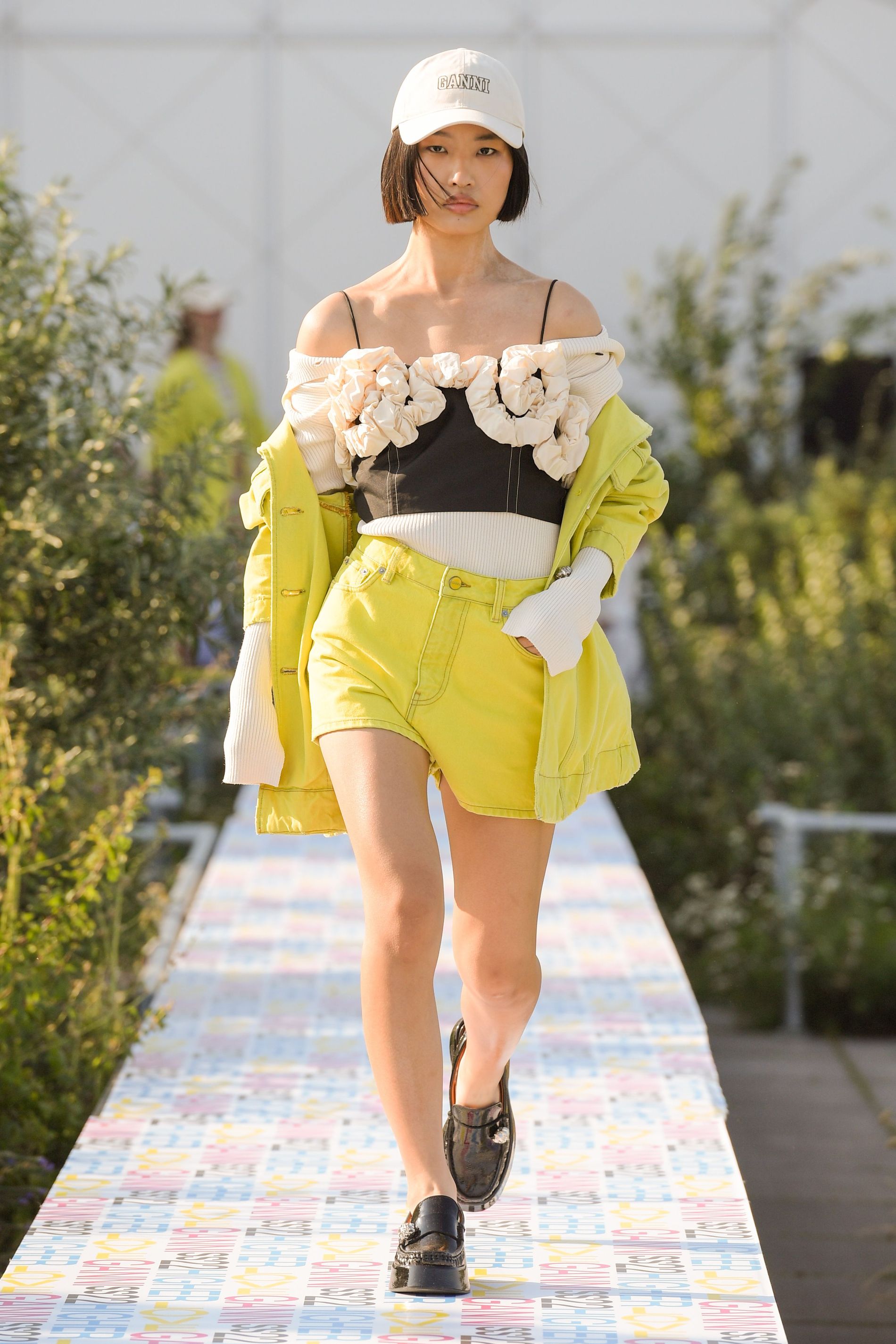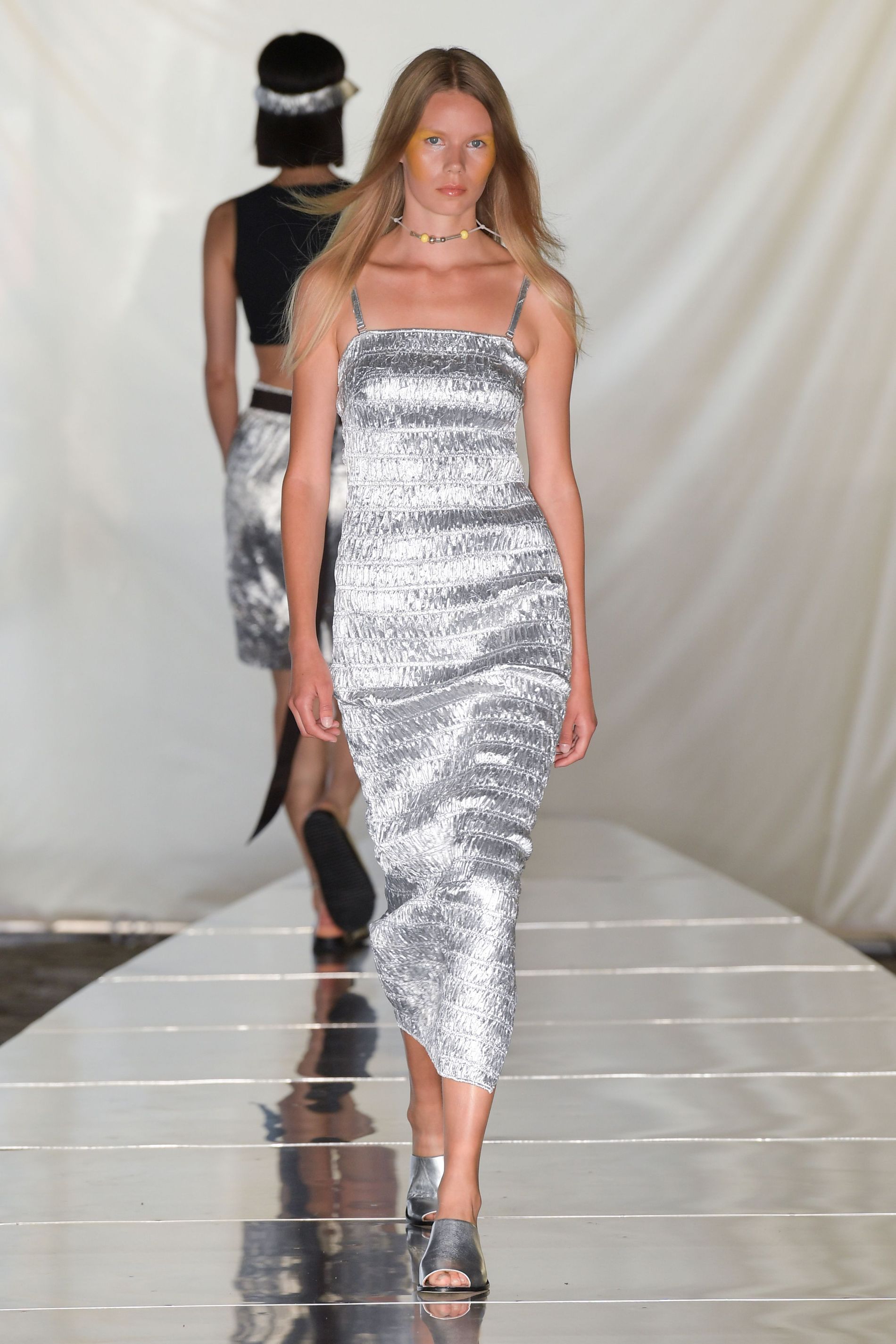 Relaxation Nation
This season, tailoring were relaxed, we mean really relaxed. Those looking to suit up without sacrificing the coziness of home will find comfort in the oversized trousers and effortless blazers at Mark Kenly Domino Tan and Stine Goya. Looking on point has never been so easy breezy.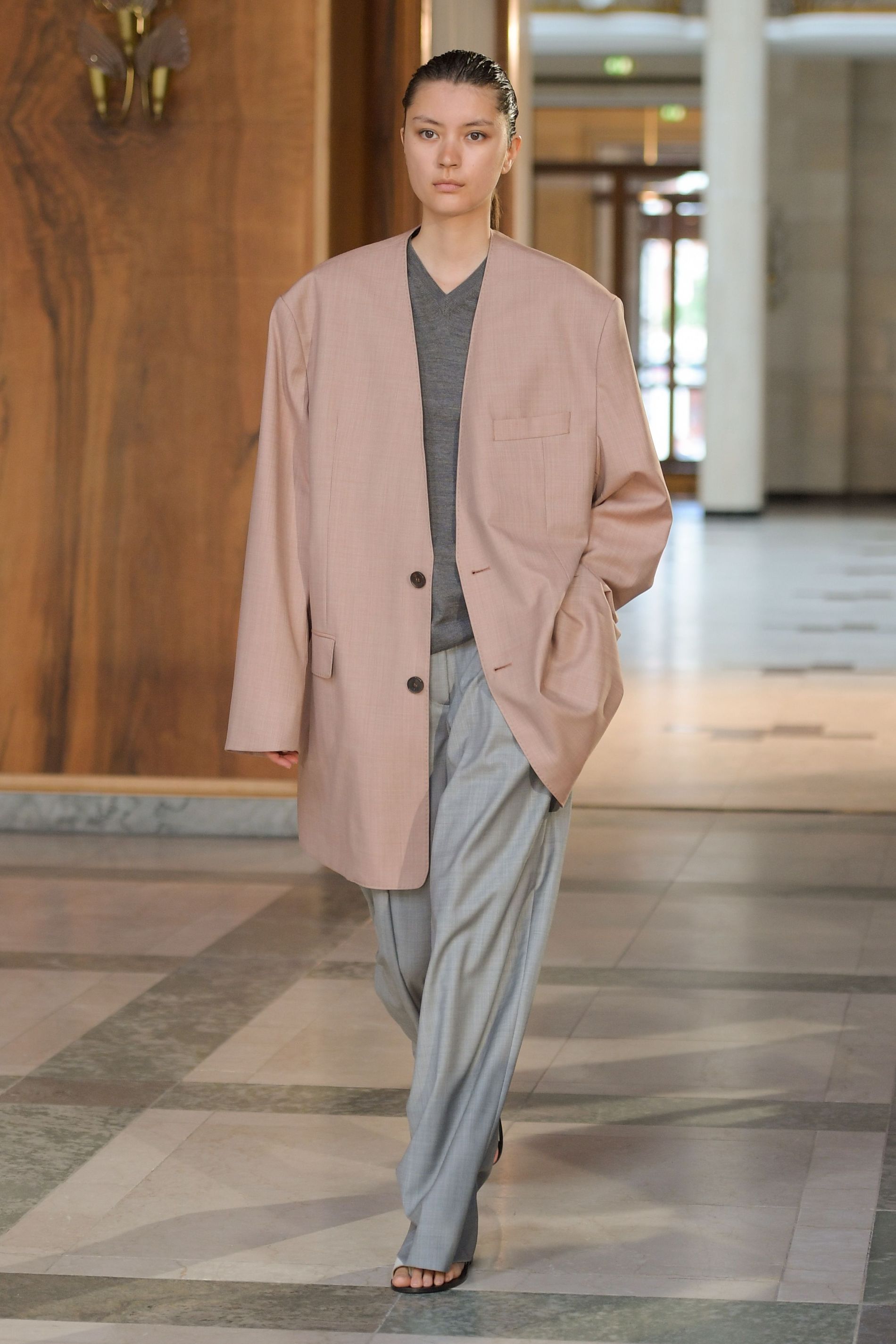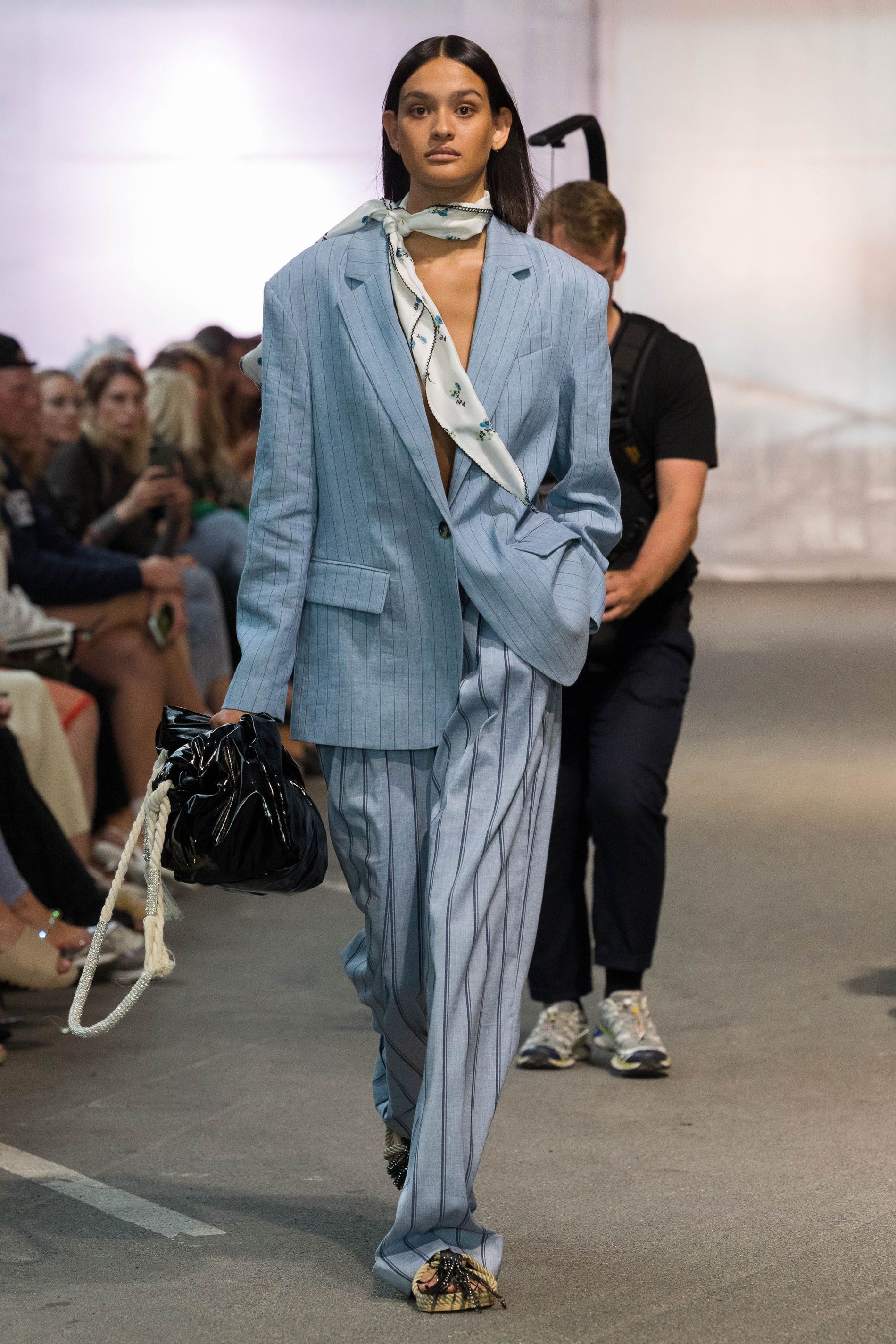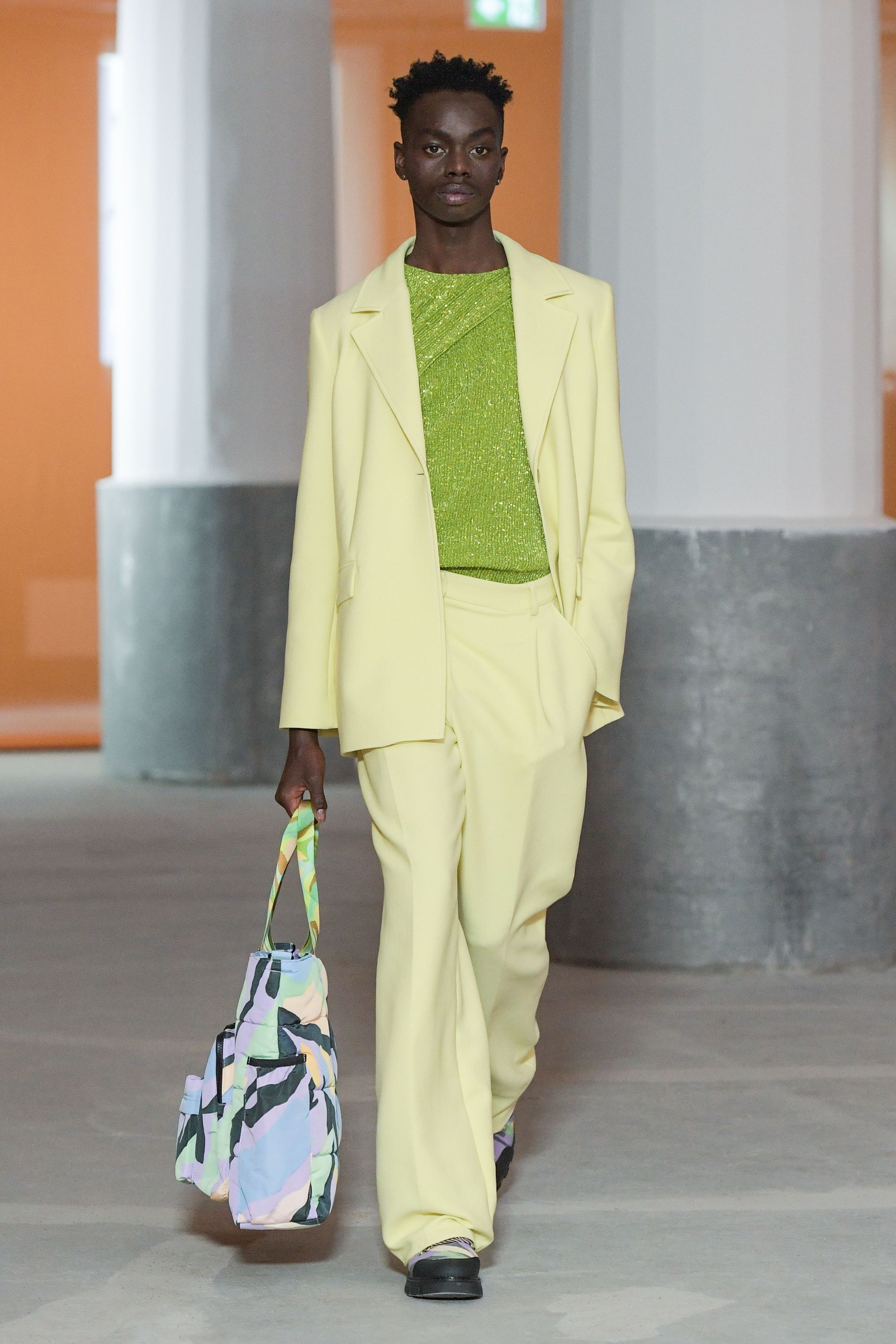 Knitty Gritty
Knitwear, but make it summer. No surprise that A. Roege Hove and Louise Lyngh Bjerregaard — aficionados of the medium — sent barely there knits down the runway, but add to the mix Lovechild1979 and Ganni and it's evident that weaves aren't just for winter.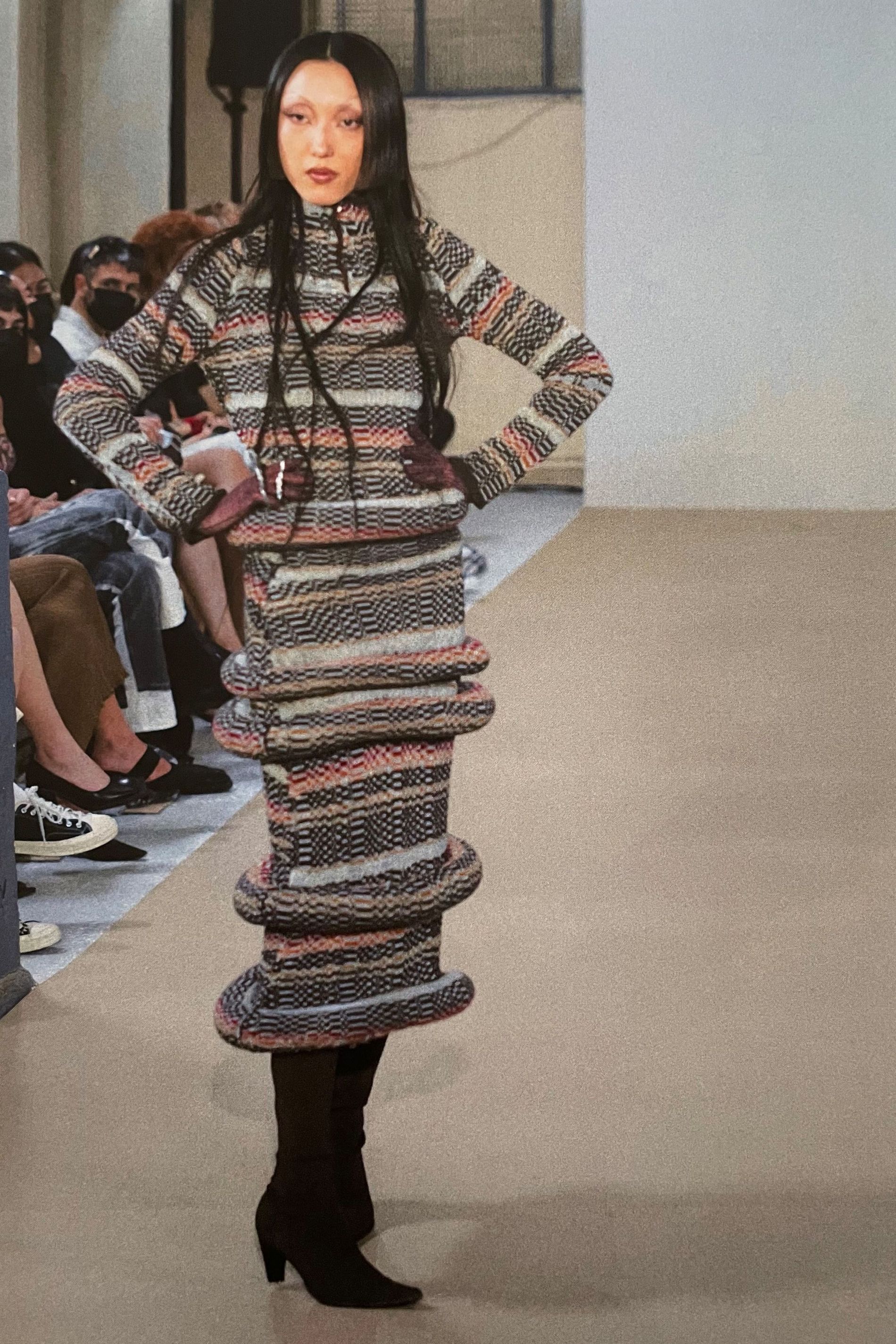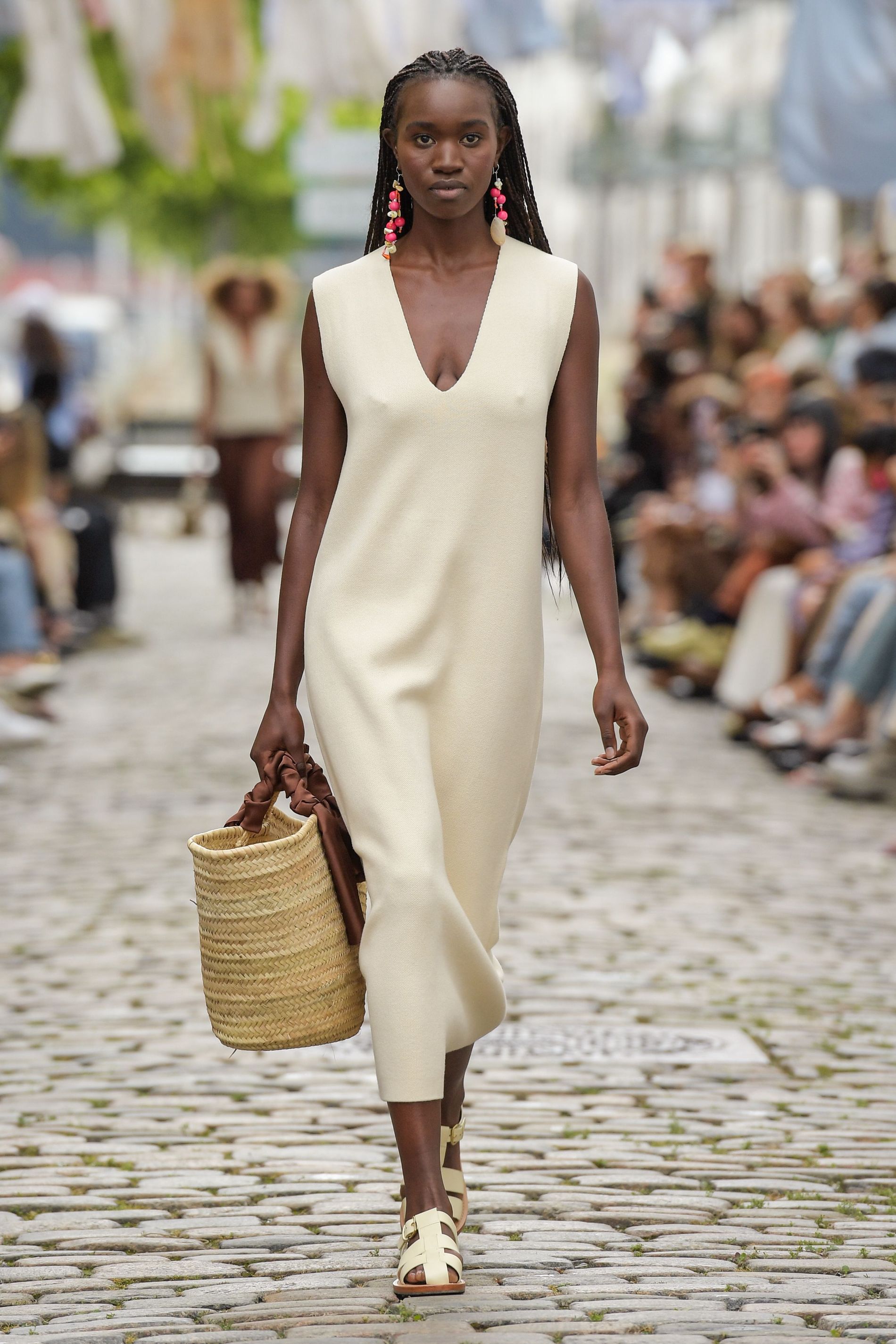 Tie One On
The humble scarf finds new life by way of fresh applications. Tied on the neck or around the head, scarves — silk, mostly — served as the simplest way to jazz up any look.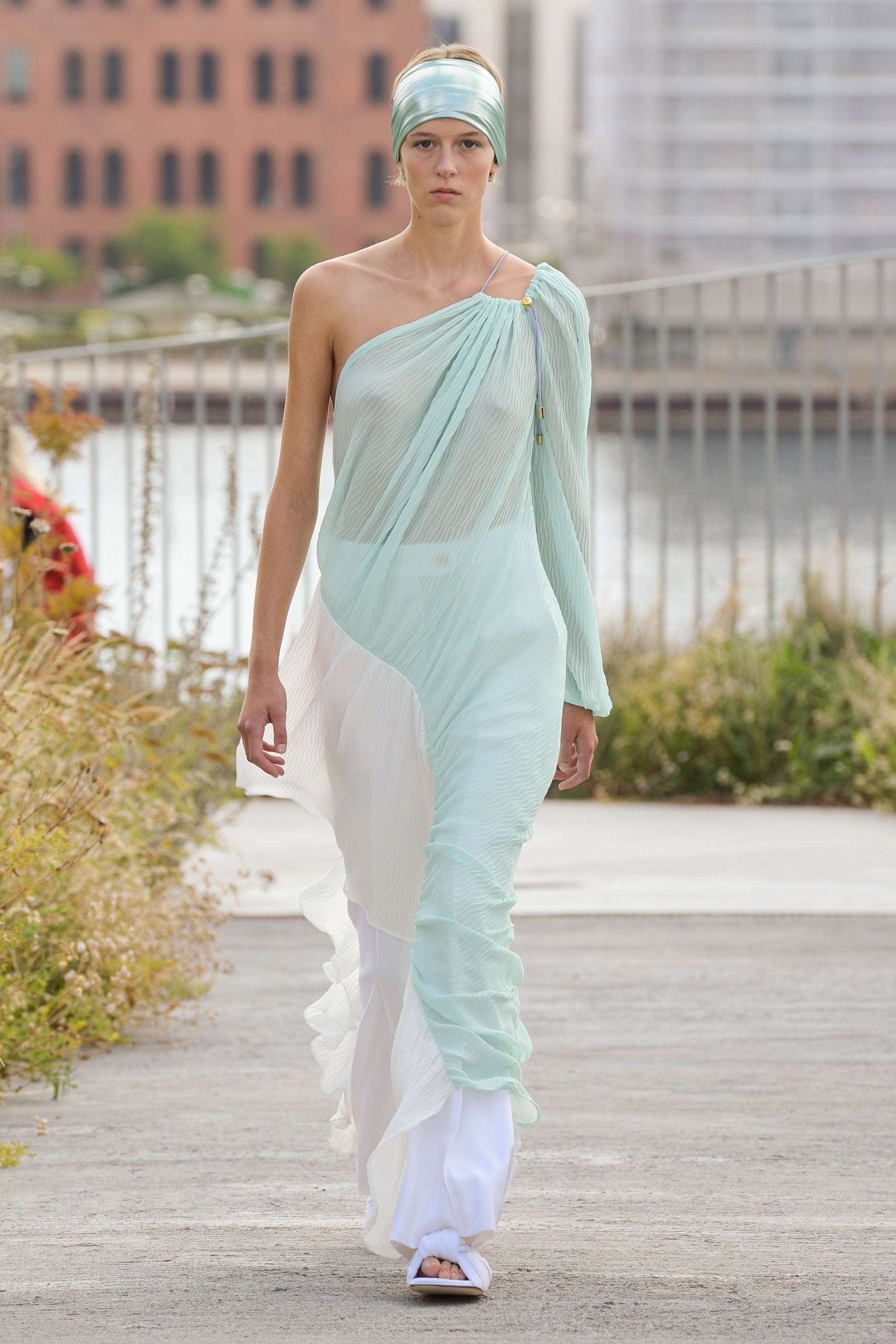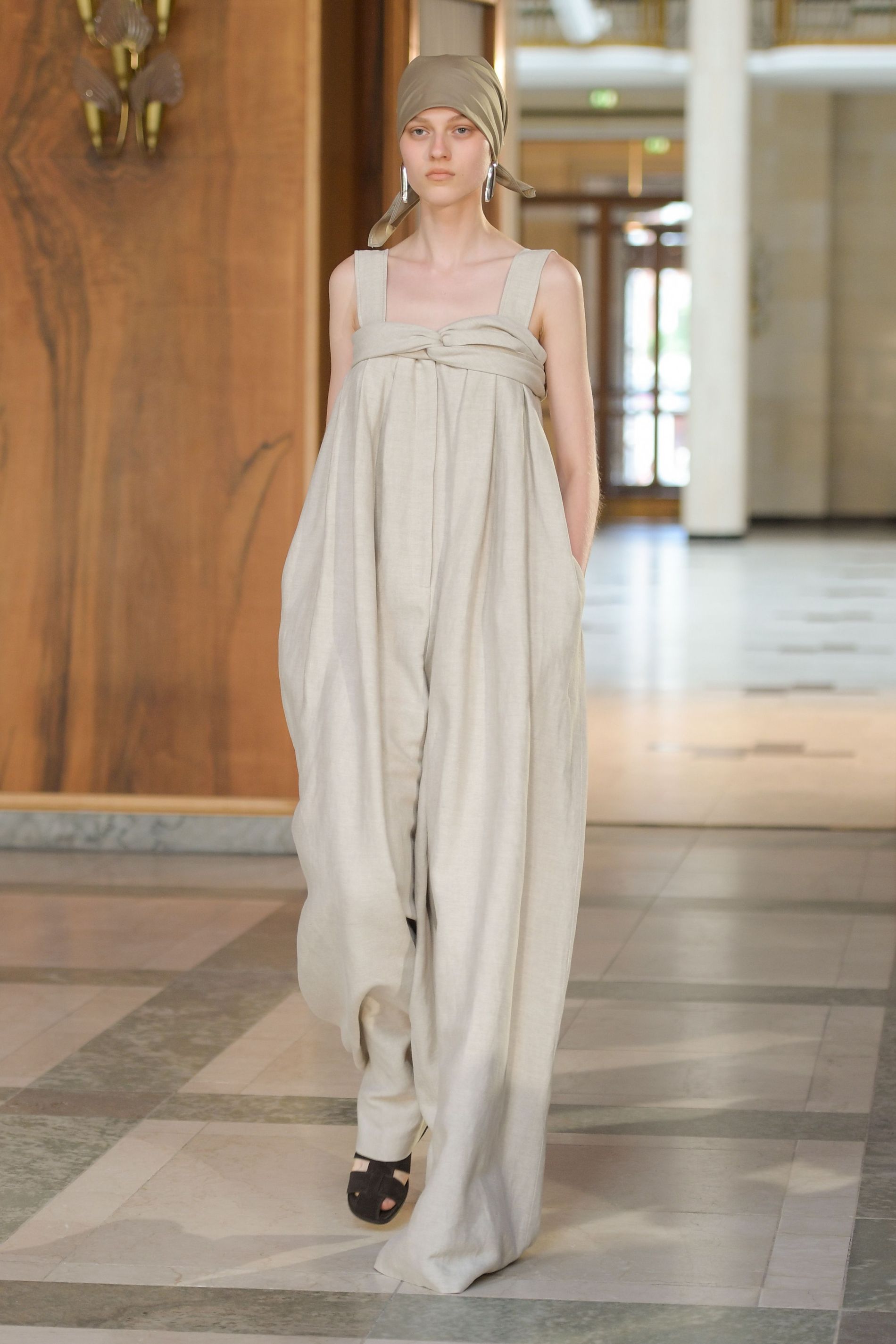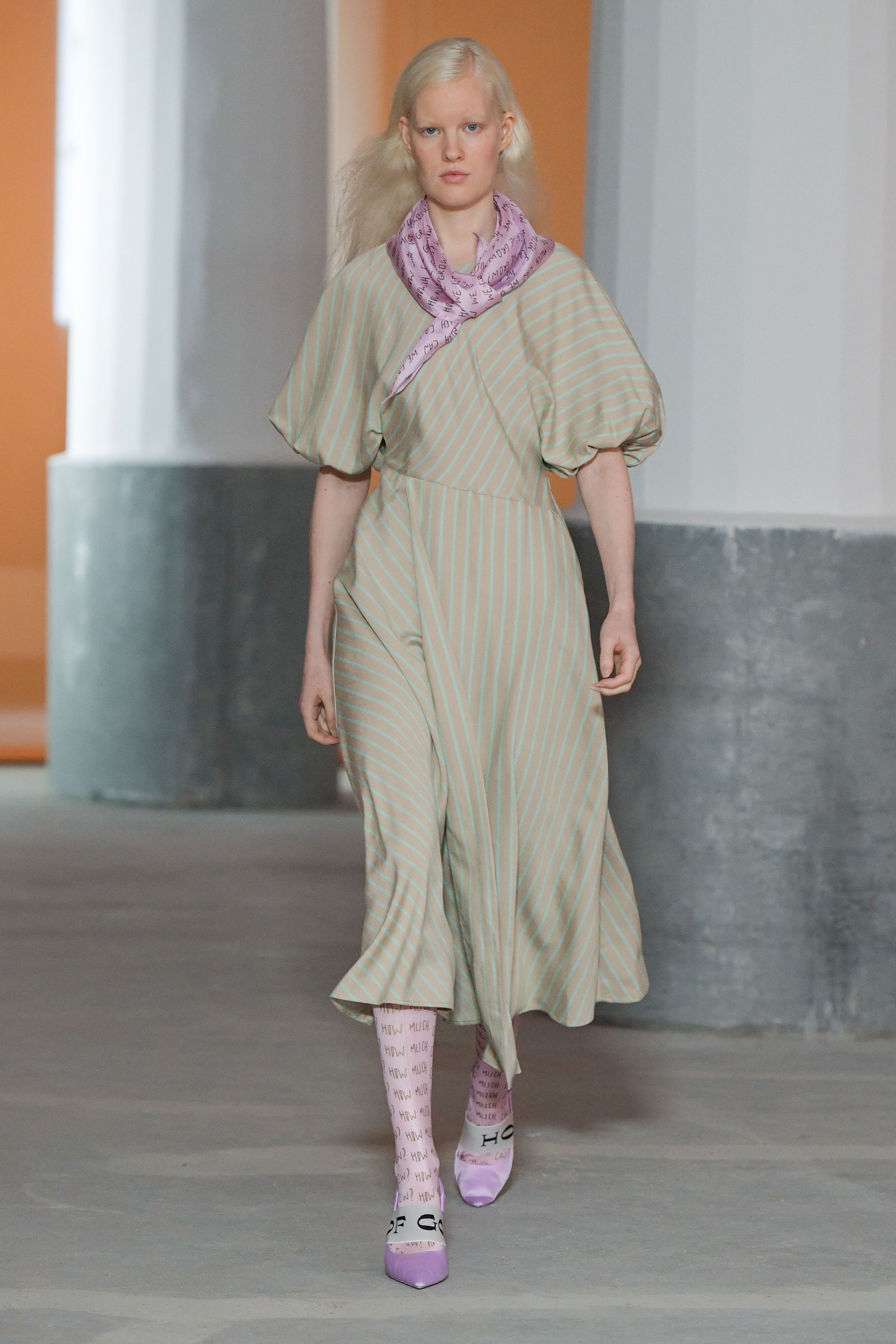 The Long and Short of It
Hemlines favoured extremes this season -- either grazing the floor or barely covering the essentials. Either way, there was an inherent sexiness in the maxi dresses and mini skirts on display, an indication that as we emerge from our homes, just about anything goes.