In a new episode of our Vogue Scandinavia Sounds podcast, we speak with Swedish pop star Miriam Bryant
In the first Vogue Scandinavia Sounds episode of the year, Miriam Bryant joins us in the studio to chat about her new album. Walking in on a pair of crutches after recently breaking her knee in a skiing accident, her spirit is still at an all-time high.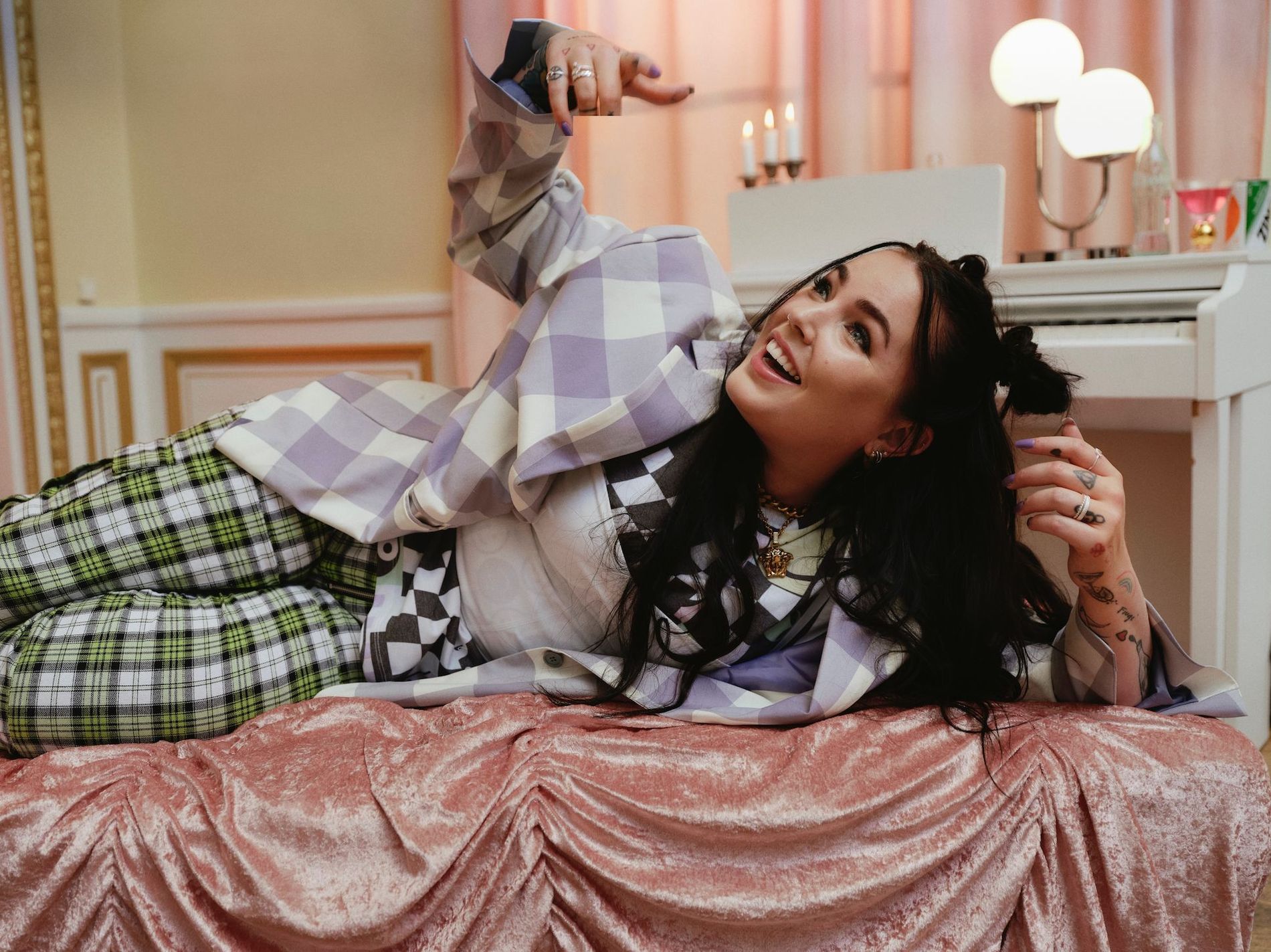 Photo: Zalando
"I've been working on this record for ages, like literally ages," she says and laughs. "The last music that I put out was an EP called Mi Amor, which was supposed to be an album. But I was just like, I had, I guess, a bit of writer's block, and also kind of just didn't have the emotional coverage or power to write any songs at all at the time." Bryant's record PS. I Hate U was released in November, to critical acclaim in the Scandinavian region.
A central theme throughout our conversation is the toil of being a creative during a time of crisis and isolation: "It's just been like hard work, and I've been able to do it at a slow pace, which has been very nice. And I think if something positive came out of Covid, it was the opportunity to kind of just slow everything down and kind of just give it the time that it needed." However, we both come to the conclusion that the answer has been to find joy in yourself.
In 2021, as brand ambassador for Zalando, Miriam Bryant starred in the "Joy Is Ours" campaign. So, what does "joy is ours" really mean to someone like Miriam? Finding specks of light and joy, even in the darkest of times.
"I think it's very important to try and find actual joy from within, and, you know, remember the tiny things that make you happy. Like in instead of searching for joy outside of your own zone or whatever. Joy is mine. I have the power to make something nice out of something bad," she says and smirks.
A new mantra as we continue to get deeper into 2022 and the second year of a global pandemic, Miriam speaks words of wisdom in this week's episode.
Listen to Vogue Scandinavia Sounds on Spotify: