A look at Vogue Scandinavia's versatile pieces from Norrgavel – worth a perch
What's the low down: For our stools and benches, we turned to the simple, ever-reliable but beautiful designs of Swedish brand Norrgavel – as designed by Nirvan Richter, Norrgavel's founder. The functionalist vein is apparent in his descriptions of each piece, designed to fit several purposes. A good example being the straight pin stool. "If any piece of furniture could be called versatile, it's this one… it works just as well as the top of a small table, next to the sofa or armchair, or beside the bed," says Richter of the piece.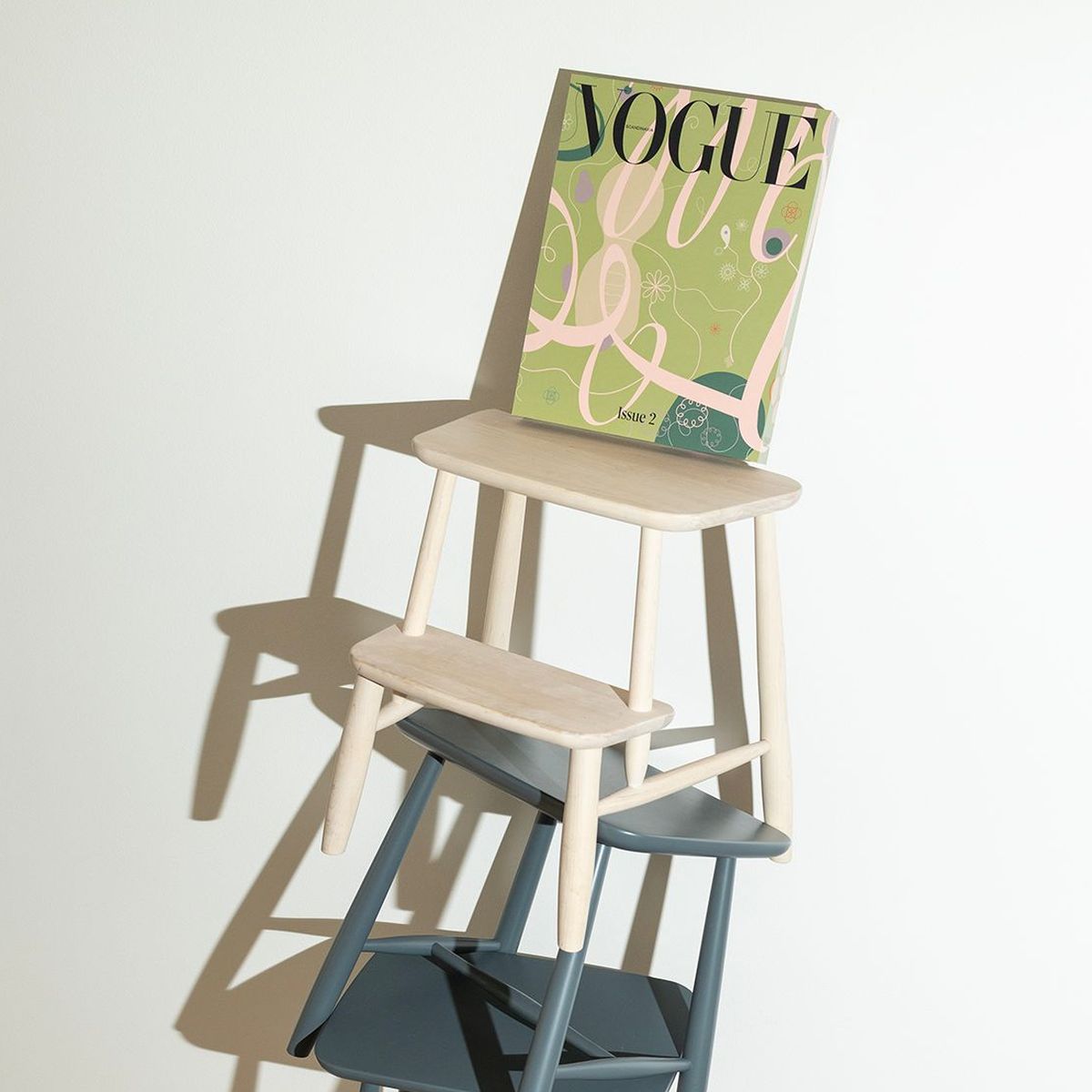 Photo: Margarita Sheremet
Vogue Scandinavia's interpretation: We have five stools dotted around the office rooms. Each is made from birch wood, found in Northern European forests - but with various surface treatments. Our two straight 'pin stools' are finished in a steel blue lacquer, while the round pin stool and step stool are in a soaped beech. Finally, the 'Multi-O' bench, also in beech, is upholstered with a natural cowhide, which we know will age beautifully over time.
On a day-by-day basis, they're stolen for a quick step up to reach a fashion book on a high shelf or stood on to steam dresses for an upcoming shoot
Martina Bonnier, editor-in-chief of Vogue Scandinavia
Why we love them: It is this intersection between clean design and versatility that we love about these pieces. "Each stool has its special place in the office, adding extra colour and character to corners and free spaces," says editor-in-chief Martina Bonnier. "On a day-by-day basis, they're stolen for a quick step up to reach a fashion book on a high shelf or stood on to steam dresses for an upcoming shoot - the perfect mix between fine design and utility."