Swivel chairs are a classic in any office. At Vogue Scandinavia we chose Gärsnäs' Day chair – and yes, we do fight over the pink ones
What's the low-down: An elevated, fashion-forward iteration of a classic office chair designed by Swedish architect and designer Pierre Sindre for heritage furniture brand Gärsnäs.
Vogue's interpretation: Our Day chairs come in two custom colourways, handpicked by our editor-in-chief Martina Bonnier. The first is a pale grey textile on a white lacquer swivel base and the second is a sweet dusty pink on a chrome steel base. The chairs are paired with our Verk school-like desks in our editorial room and our Holmris B6 desks (also pale pink) in our design and production room. Though, given that they sit on wheels, they're often moved around to suit our needs.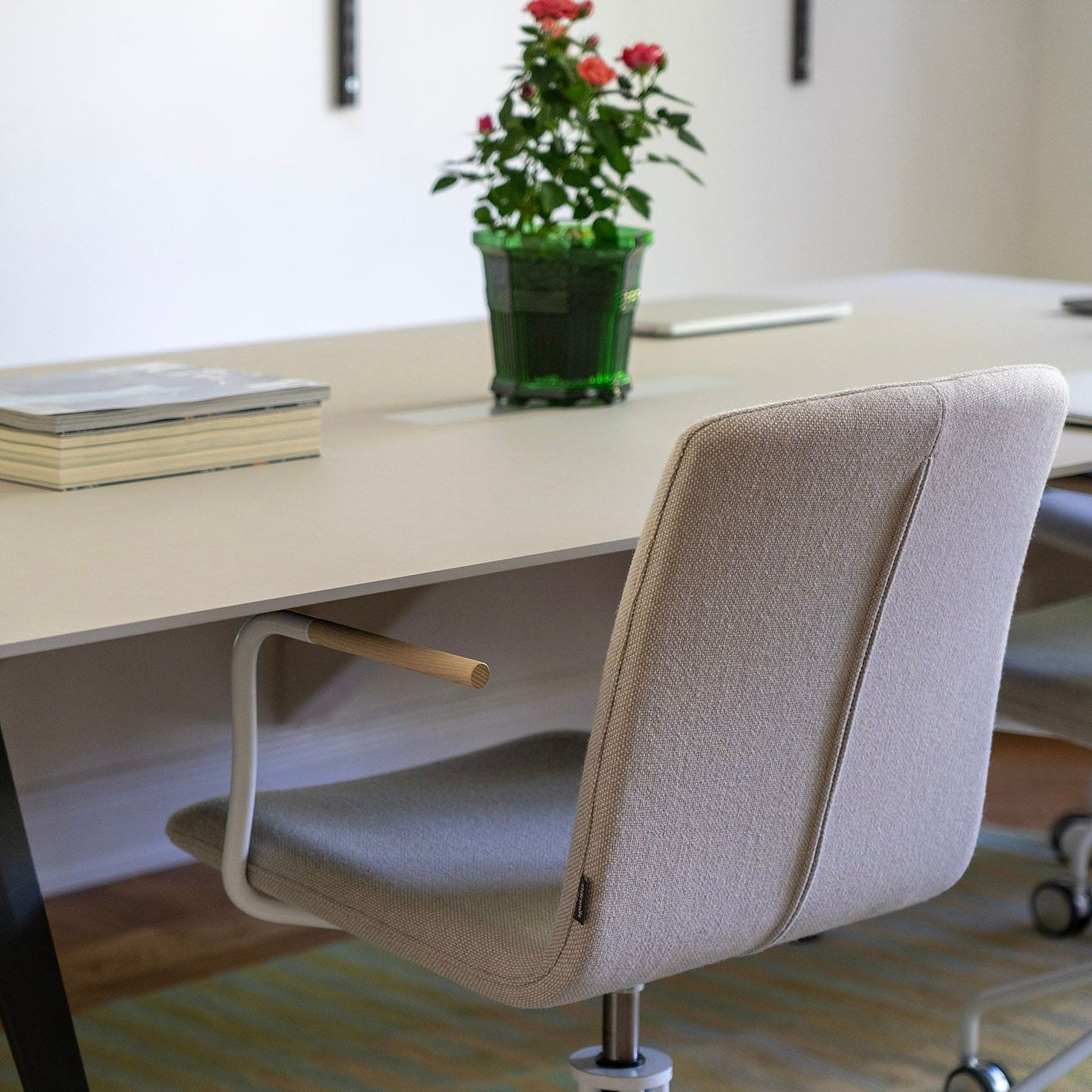 The swivel chairs offer a comfortable place to perch throughout the work day. Photo: Margarita Sheremet
Sustainable story: Gärsnäs aims to be completely climate neutral by 2030. This is achieved through thoughtful material selection, recycle programmes and use of renewable energy. The Day chair is certified according to Möbelfakta, meaning it passes strict regulations according to quality, environmental impact and supply chain.
Why we love it: Though the Day chair swivels and sits on wheels, it is hardly your run of the mill office chair. Pared down to its simplest form, this charming chair is both comfortable and attractive. We're oft fighting to sit in the pink ones.