Stig Larsson is a certified Scandinavian design icon - now his floral prints can be found in Vogue Scandinavia's new offices. Below, everything you need to know about Layered's soft furnishings
What's the low-down: Swedish design house Layered, which has gained a cult following for its emphasis on sustainability and modern interpretation of classic Scandinavian aesthetics, crafts four covetable rugs featuring the prints of Swedish design master Stig Larsson. A match made in heaven.
Vogue's interpretation: While it was hard to pick just one Layered x Stig Larsson rug, we settled on the 'Berså' pattern, which now lives in our editorial room. The rug's organic leaf pattern immediately caught our eye (we are unabashed nature lovers, after all), but its backstory was what captured our hearts; it's inspired by Lindberg's first meeting with his wife, Gunnel. Larsson said of the encounter: "When I saw her for the first time, I was so enchanted I cycled straight into a birch tree. I have never regretted that accident."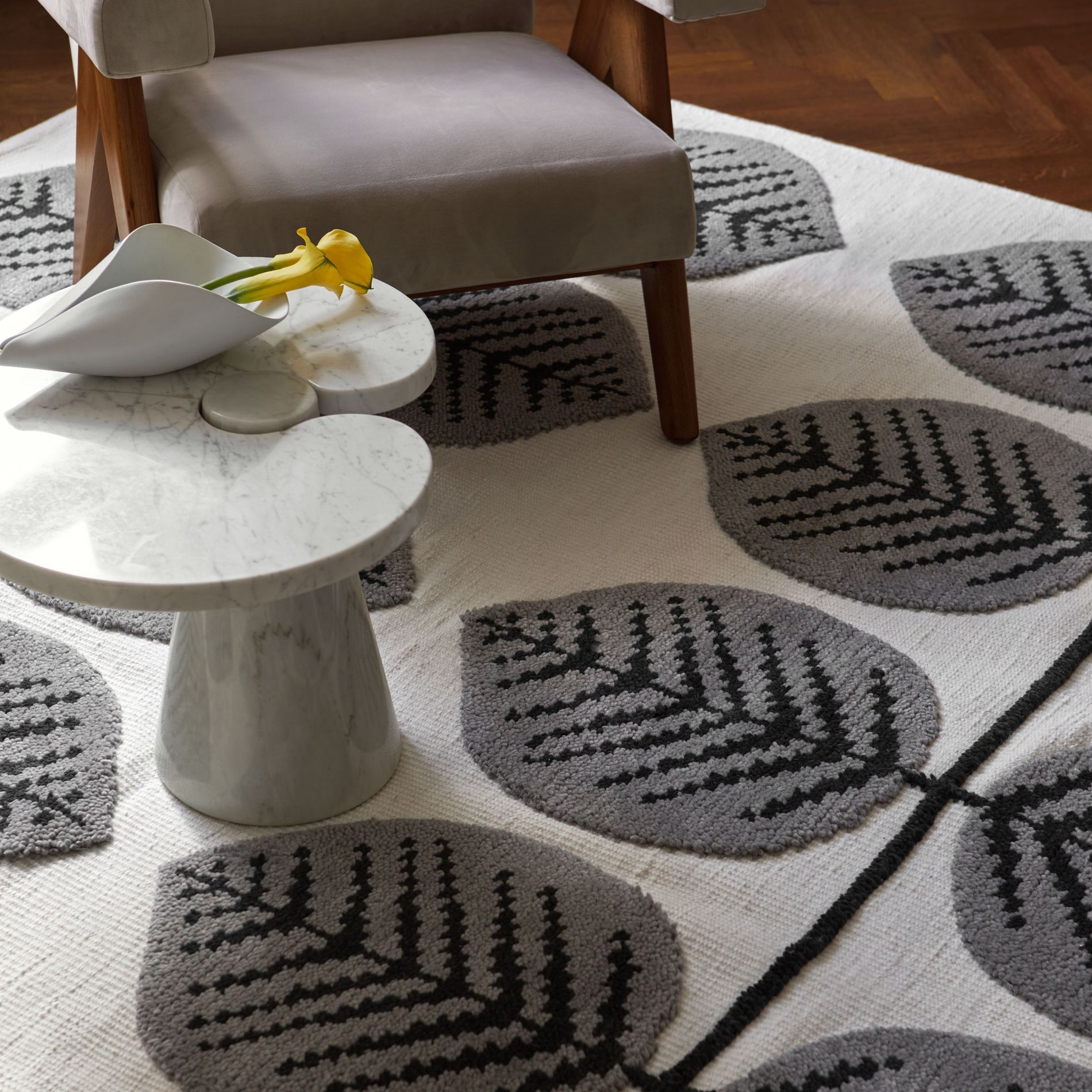 A close-up of the Berså rug. Photo: Layered
Sustainable story: As with all of Layered's pieces, the rugs are made from 100 per cent natural or recycled materials. This particular collection is crafted from hand-knotted New Zealand wool, finished with tufted rya for its three-dimensional quality.
Why we love it: Larsson is a bona fide Scandinavian icon – someone we are proud to honour in the Vogue Scandinavia office. This rug adds just the right flourish without overpowering the room, and its lush fabrication provides a certain cosiness. Just don't step on it with muddy shoes, or you'll hear from our editor-in-chief.