Everything you need to know about Alvar Aalto's Iittala vases, handpicked by our editor in chief to bring form and flow to the Nordic decor of the Vogue Scandinavia office…
What's the low down: The Alvar Aalto vases from Iittala are coveted here in the Nordics. Immediately recognisable, they're a symbol of one of Finland's most influential architects and designers – and quickly landed atop our 'most wanted' list when furnishing our new office.
The Scandi background: Aalto first designed a collection for Iittala in 1936, and the simple, organic forms were barrier breaking. With stark contrasts to the opulent designs of the time, Aalto caused an international sensation (the old-school equivalent of breaking the internet).
Aalto's life work put Finland on the global design map, and this year, on what would have been his 125th birthday, Iittala have re-released a selection of Aalto's iconic pieces: of which Vogue Scandinavia has four.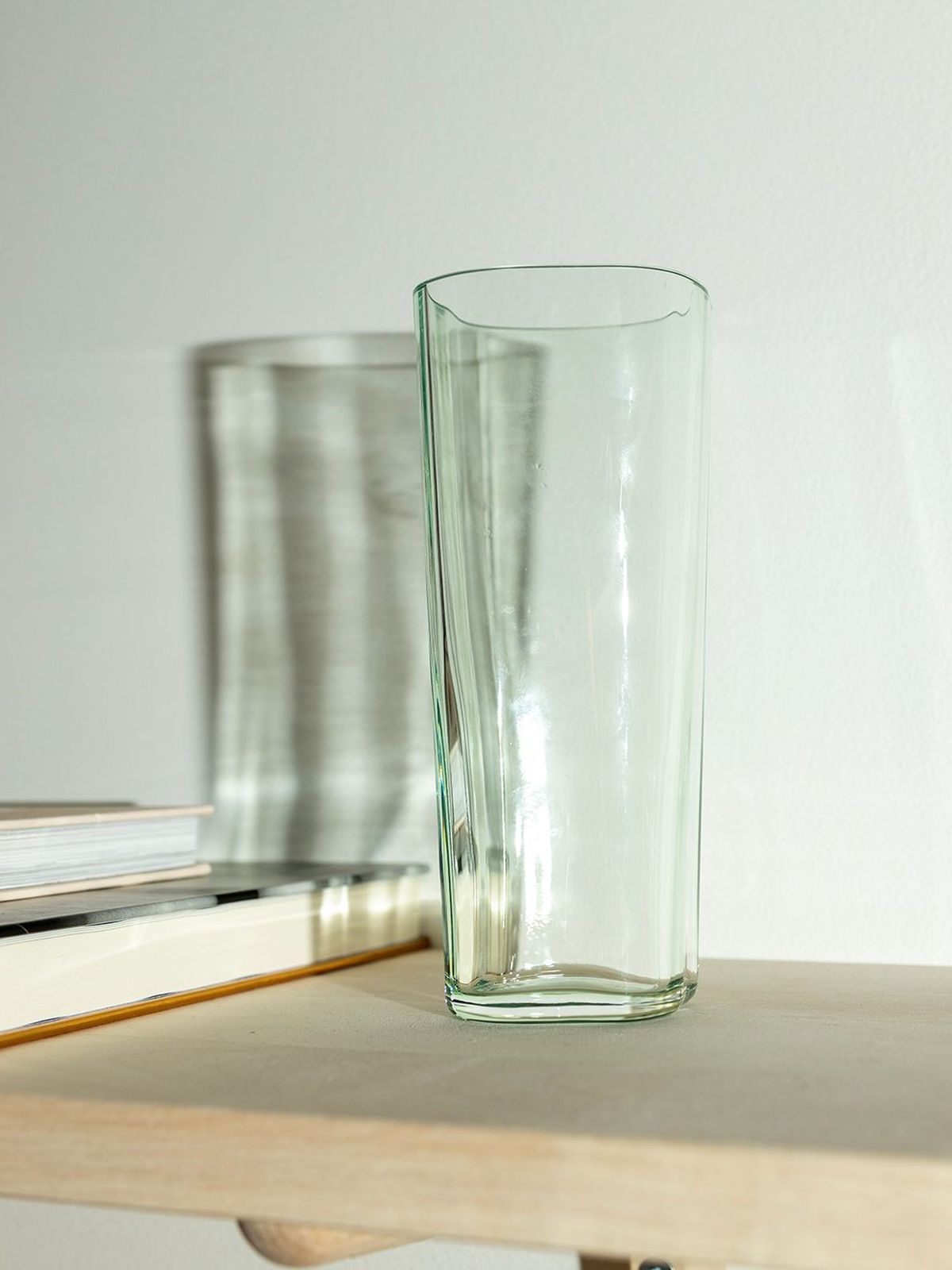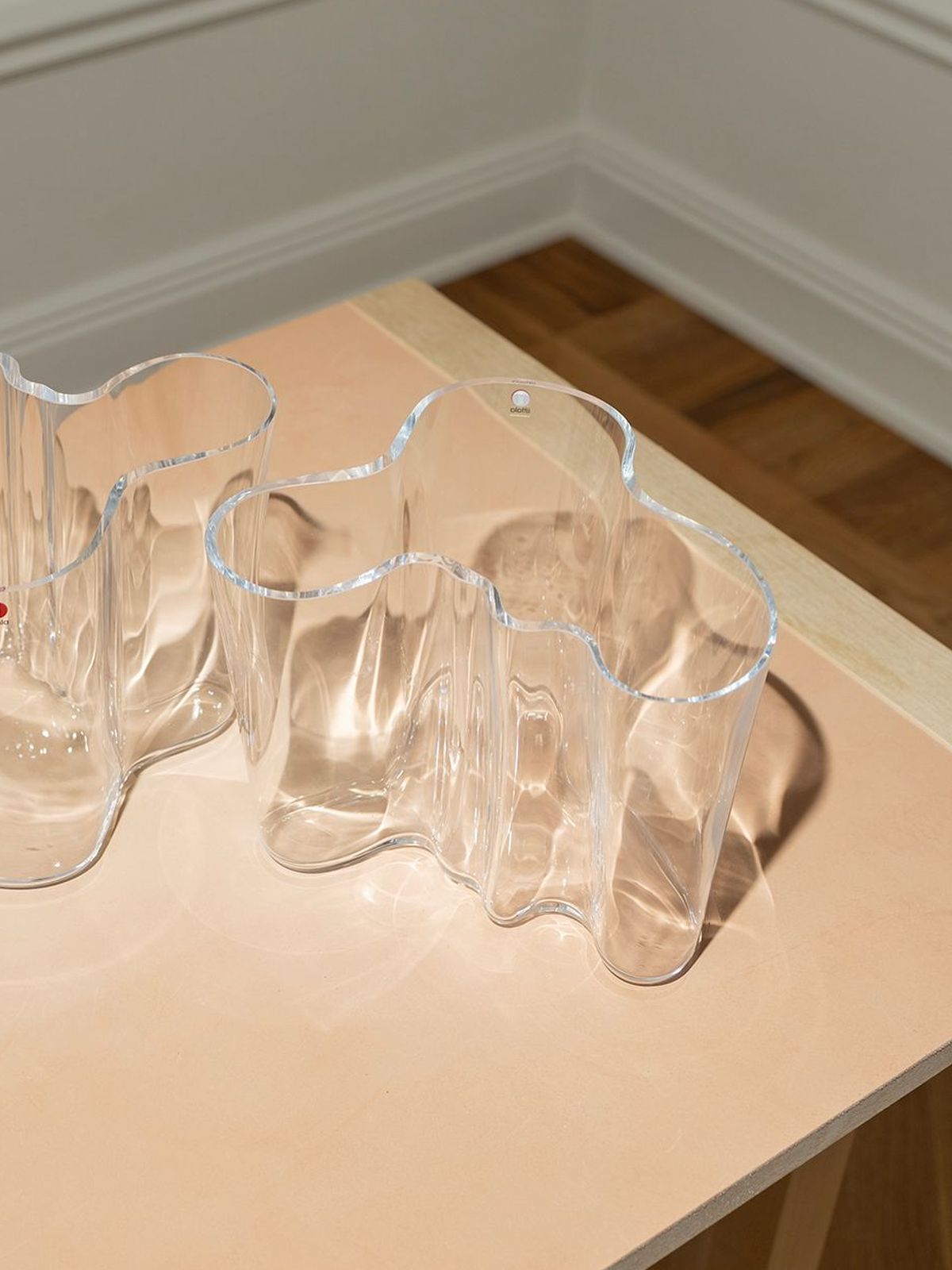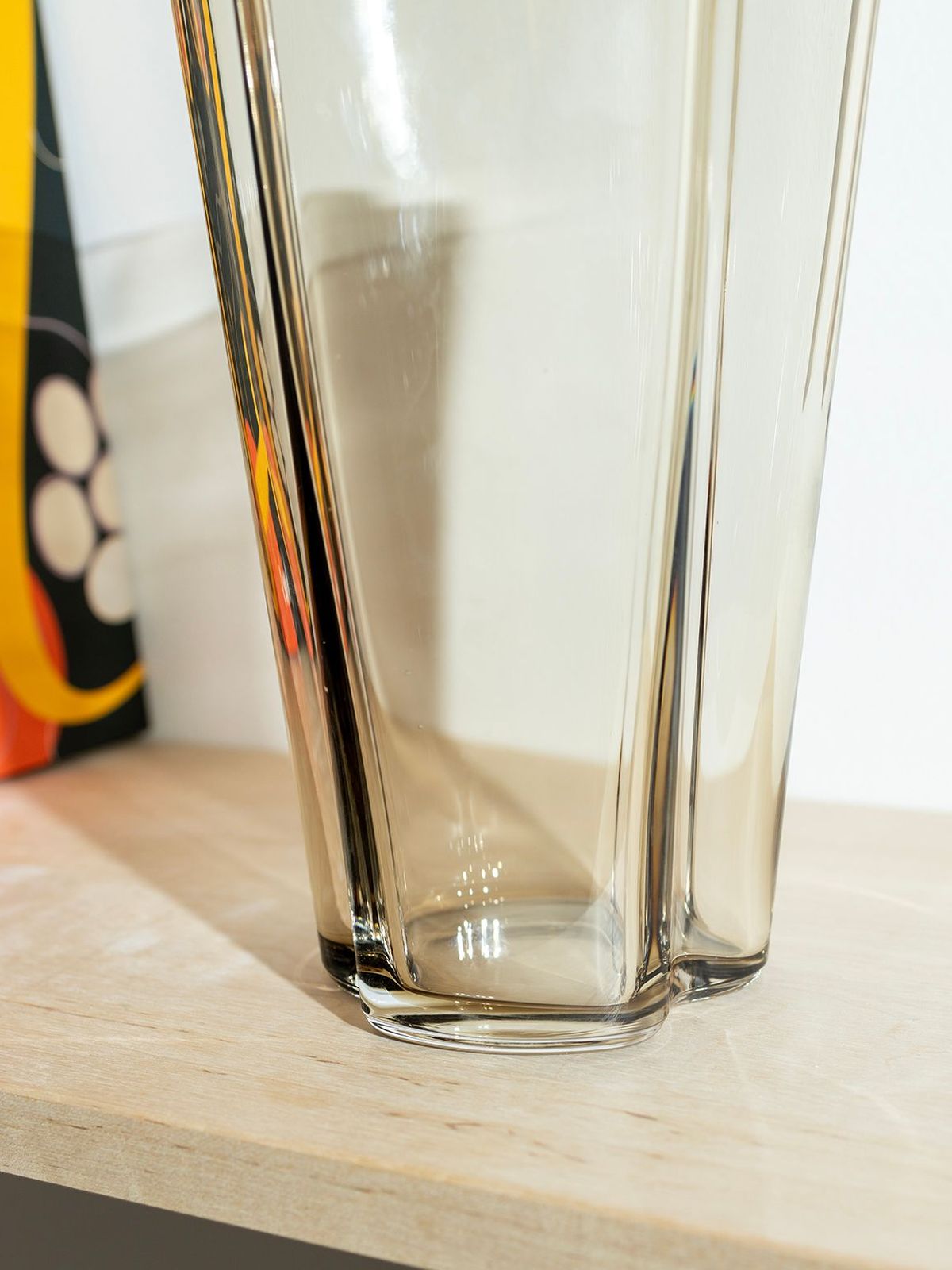 Vogue's interpretation: To match our colour-scheme of greens and blues, editor in chief Martina Bonnier chose two 180mm tall vases; one in a clear sea-green, another in warm brown, as well as two lower, 160mm tall clear vases that mimic the shape of small lakes, which are so abundant in Scandinavia.
Why we love them: Seeing and swimming in these small lakes during his childhood was what Aalto drew inspiration from when drawing the vases. We love that they bring our nature indoors. Both in their forms that remind us of our landscape. And, of course, in displaying local flora.
These vases now decorate our tables and shelves, the wave-y shapes perfectly breaking up the straight lines of the office's other interior pieces.