In this Vogue Scandinavia exclusive video, we make ourselves at home in the LA abode of Norwegian designer Peter Dundas to learn more about the new father's LA life
Situated an hour from the beach and five from the slopes, Peter Dundas sunken 1970s villa perches on a cliff overlooking the glittering lights of LA. Speaking to Vogue Scandinavia, the Norwegian designer says that "We've always spoken about ending up in LA. I didn't need a lot of convincing to move here."
"I always used to say that my collections were my children, but I can't anymore," the designer ponders as he dresses frequent collaborator supermodel Alessandra Ambrosio in his signature slinky, skin-bearing designs for the video. "Now I have a child and a second on the way." Ambrosio appears alongside Dundas, his partner and their child in Vogue Scandinavia's April/May issue.
With incomparable vistas, suave '70s inspired interiors, and ample space to raise a family, in this intimate clip Dundas expands on why LA was the obvious choice to settle down.
Watch the video here:
Vogue Scandinavia
Elsa Hosk - Apr-May issue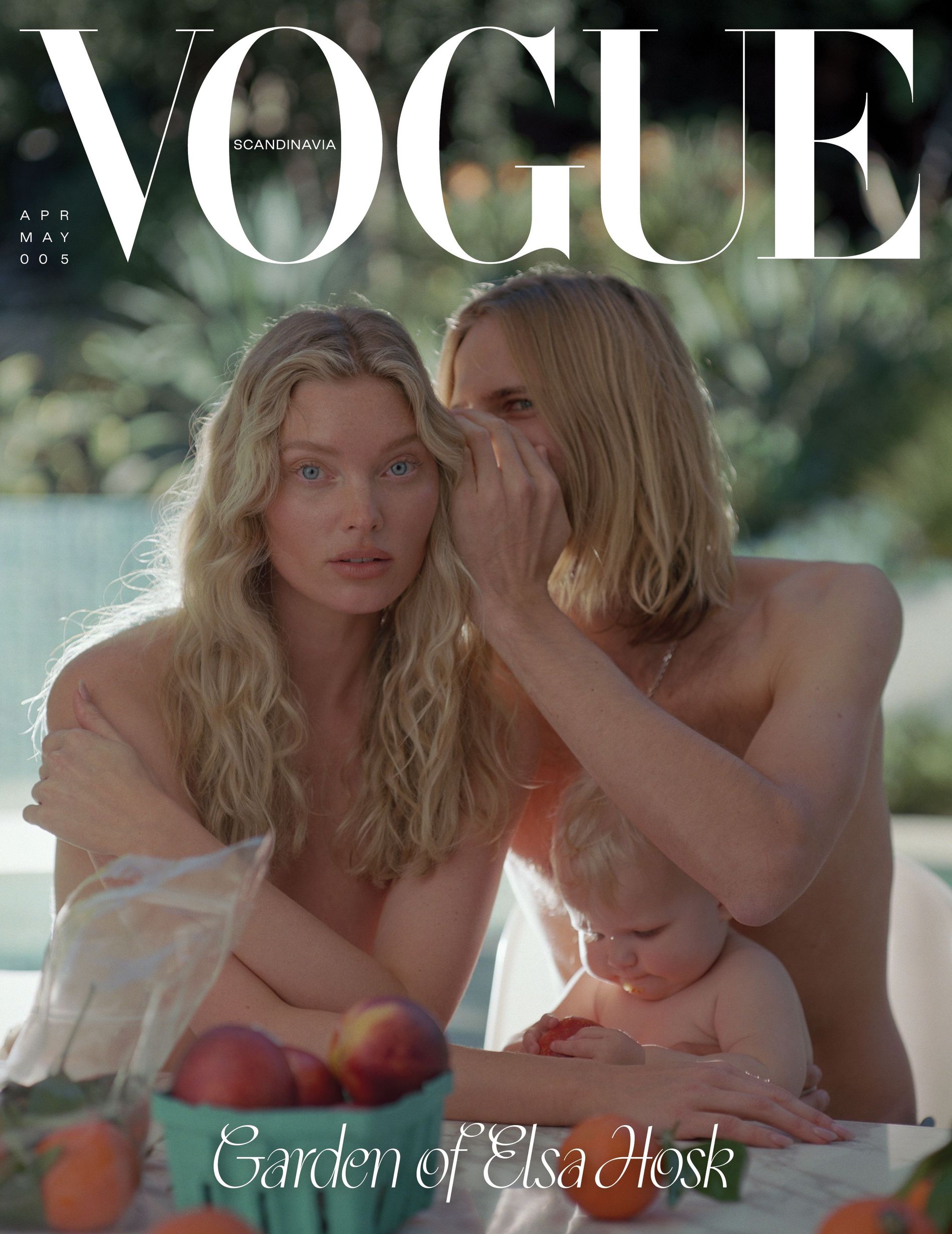 Videographer: Sebastian Kriz
Stylist: Christopher Campbell
Talent: Peter Dundas with family
Model: Alessandra Ambrosio
Hair Stylist: Sylvia Wheeler
Makeup Artist: Kristine Studden
Photographer Assistant: Daniel Patrick
Stylist Assistant: Shai Hanacek
Digital Tech: Oliver Leighton