The Swedish businesswoman and icon shares her life lessons in an exclusive personal essay for Vogue Scandinavia
I'll never forget the early wake up calls on the cold dark winter mornings when I had to get ready for a ski competition several hours drive away. My dad would drive and in the car I'd have my hot chocolate and the cheese sandwich my mother had prepared the night before. When we finally arrived, the toughest part was to begin. To warm up, we all had to walk the whole piste to go over the course — while carrying our skies. It didn't take long before we were warm enough to start the competition.
Some of my career has been a bit controversial and some things I've done I regret
Victoria Silvstedt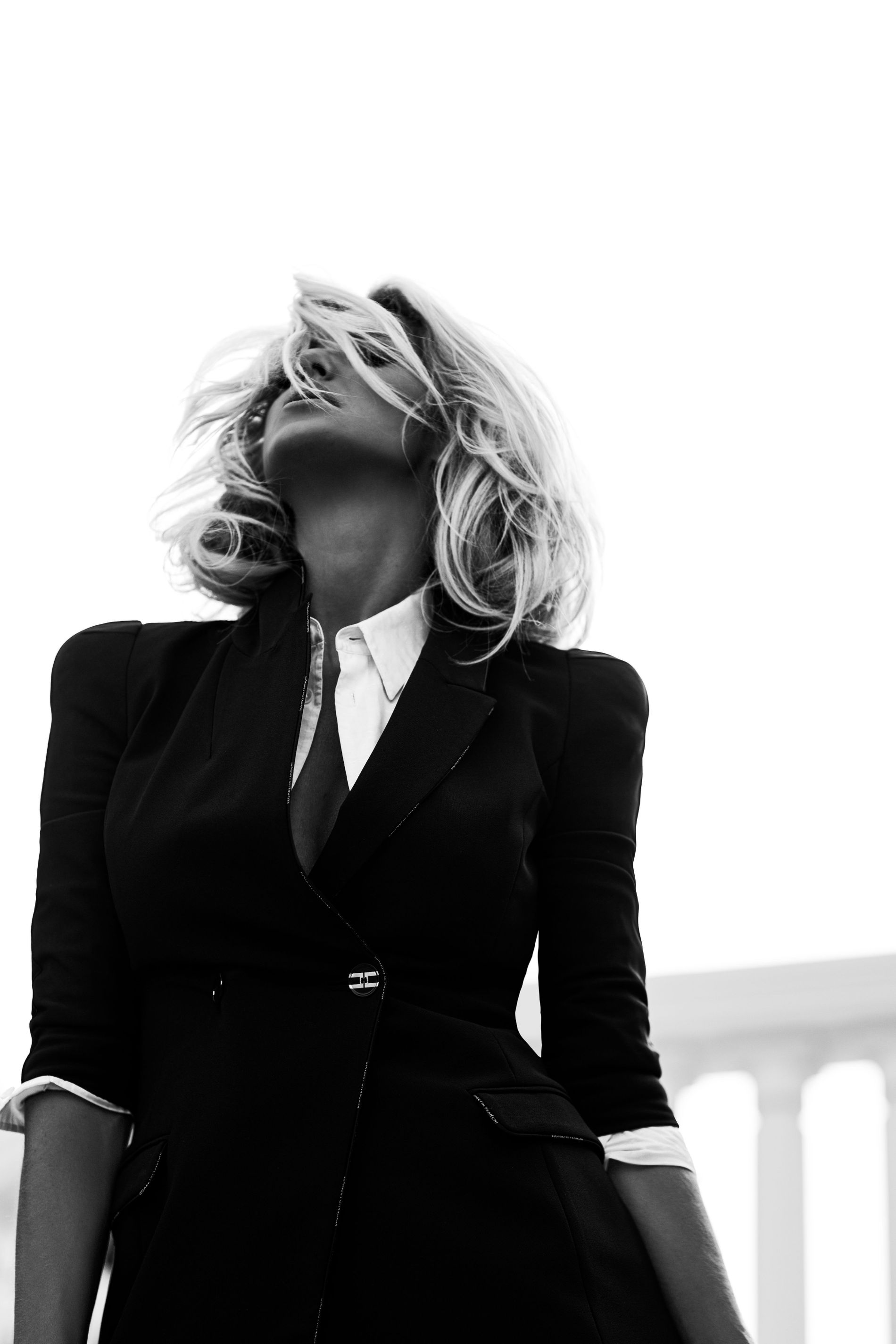 Photo: Stephane Gagnard
The pressure was high since we were all there to win, and I didn't always finish on the podium, though I still have lots of medals from that time. Sometimes you'd fall or miss a pole, which meant you had to train harder until it was time for the next competition. I learned to never give up — when things don't go your way, you try harder and push yourself to be better next time.
My favourite summers growing up were when I rode my bicycle to the stables where I had my horse. I lived for that. I even started competing in horse jumping contests. I had an attraction to challenges already at a young age, so when a friend sent a poster for a modelling pageant at age 16, I was curious and excited to try something new. Not that I knew how to walk in heels or present myself. But I still did it and I quickly felt this is something I could get used to.
I feel very fulfilled in my life even without my own children
Victoria Silvstedt
By the age of 18, the last year of high school, I became a bit more rebellious. I knew I wasn't going to end up in my village. One summer evening in Stockholm at a Bon Jovi concert I was lucky to meet the band afterwards. Richie Sambora fell for me and started to send me flowers when I got back home. A few days later he invited me to join the band's European tour on their plane — I said "why not?" and told my mother I would be back in two days. I skipped school and came back a week later… oops.