Just days out from unveiling her SS22 collection in Paris, the Swedish-born designer talks to Vogue Scandinavia about falling in love with leather, working in a Swedish forest and the beauty of fast cars
Andy Warhol had Edie Sedgwick. Frida Kahlo had Diego Rivera. Matilda Venczel's muse is leather. Oh, and fast cars. "The material I work with influences me the most. Its limitations also serve as its possibilities," the Swedish-born, Denmark-based designer tells me. "Outside of that, I look at fast cars a lot – their shape and curves and colours and, overall, just how well they're designed."
Venczel, through her eponymous label, has made a name for herself creating handbags that are pieces of art, sculptured into architectural shapes that wouldn't look out of place behind museum glass. Her wares are now stocked in a bevvy of of-the-moment, highly curated retailers (SSENSE, Farfetch, Browns), with fashion insiders flocking to them with a cult-like lust.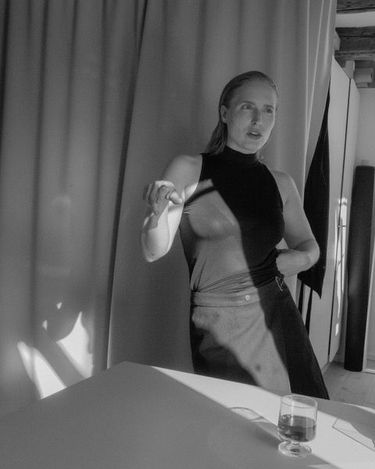 Photo: Matilda Venczel
I'm speaking to Venczel a mere six days before she presents her SS22 collection in Paris. "It's kind of a big thing for the brand," she says, excitedly. "I'm presenting the SS22 collection as a shop takeover in Palais Royal, so it will also be open to the public." Open between October 6-12, she explains, it will be a showcase of new designs alongside pieces from the core collection. "I started experimenting with softer leathers – it will be very exciting to present those bags."
Design has always been in Venczel's blood. "I did all the teenage things like cutting up my tee's, bleaching my jeans, re-make old vintage clothes," she says. Within moments of speaking with her you can tell she possesses a fiery determination. She left her home in the south of Sweden at 15 ("my escape") to study textiles and design before going on to study fashion at Belgium's Antwerp Academy.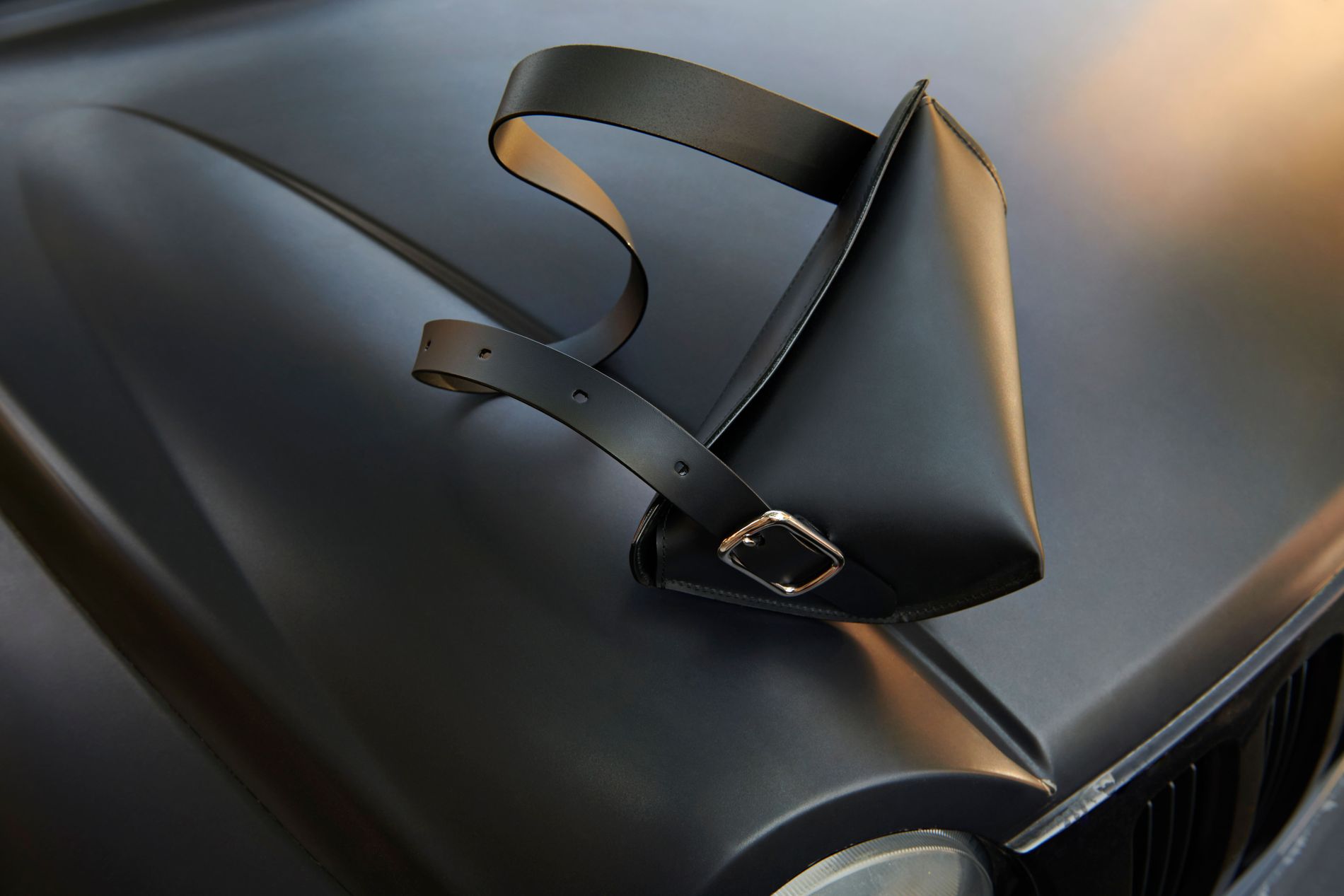 The Aera S bag shot by Magda Kmiecik as part of the Realised By series . Photo: Magda Kmiecik
She got a taste of design working at the studios of Anne Sofie Back in Sweden and Carol Christian Poell in Italy. Before long, however, she "got tired of the grind in the industry". "The only thing I knew is that I wanted to be less on the surface of things… I wanted to learn more about leather and focus on craftmanship. So I applied to work for an old Swedish tannery, in the forest outside of Stockholm."
In that forest she focused on tanning techniques and learnt the material. She dove deep into how a garment starts. There, she fell in love with leather.
"They taught me the craft of saddlery," she says of this formative training. "I was just constantly playing around with the very rigid grade of leather used to make saddles and harnesses, and at some point, found an interesting shape I hadn't seen before, which then evolved into, like, 10 interesting shapes, and that became the foundation of my brand."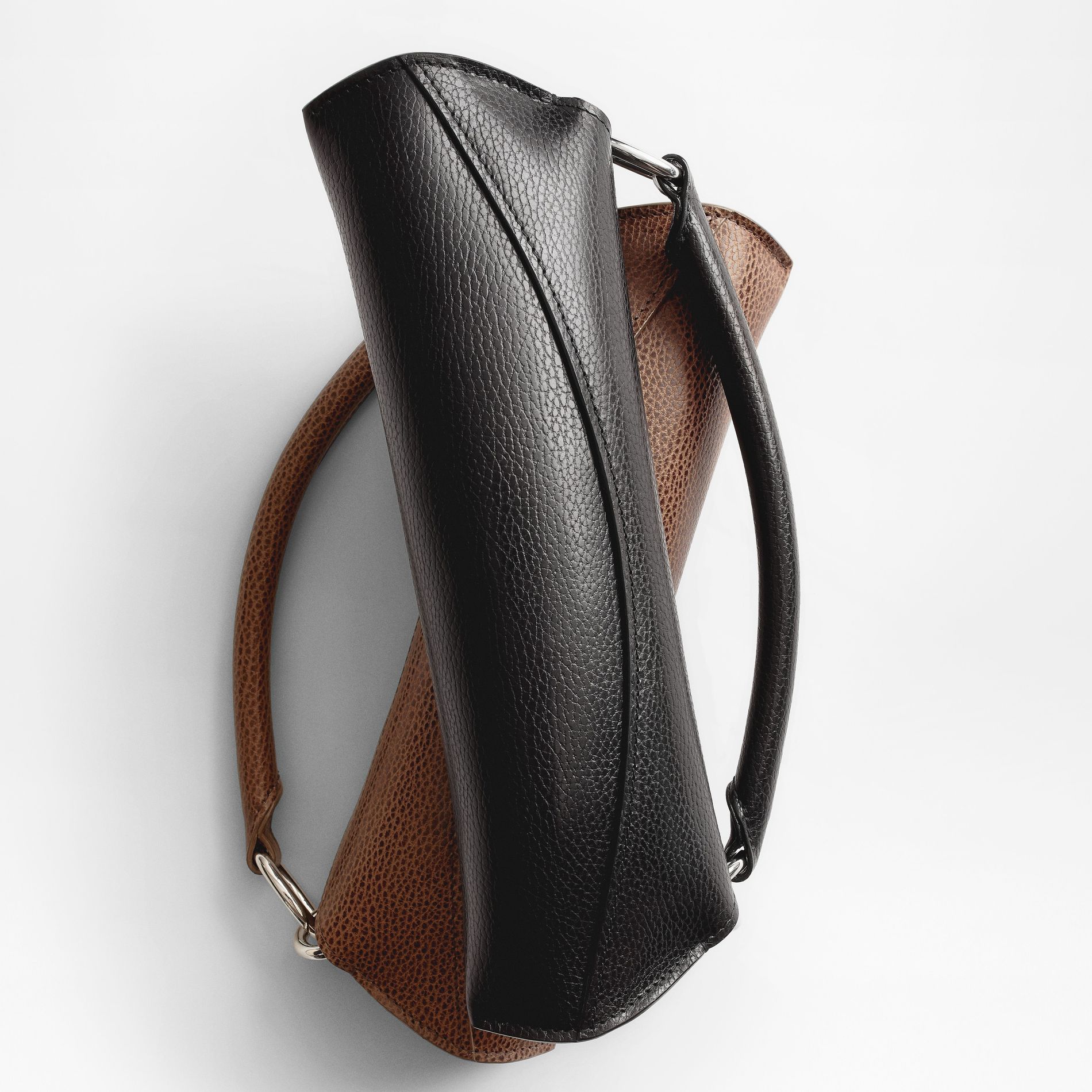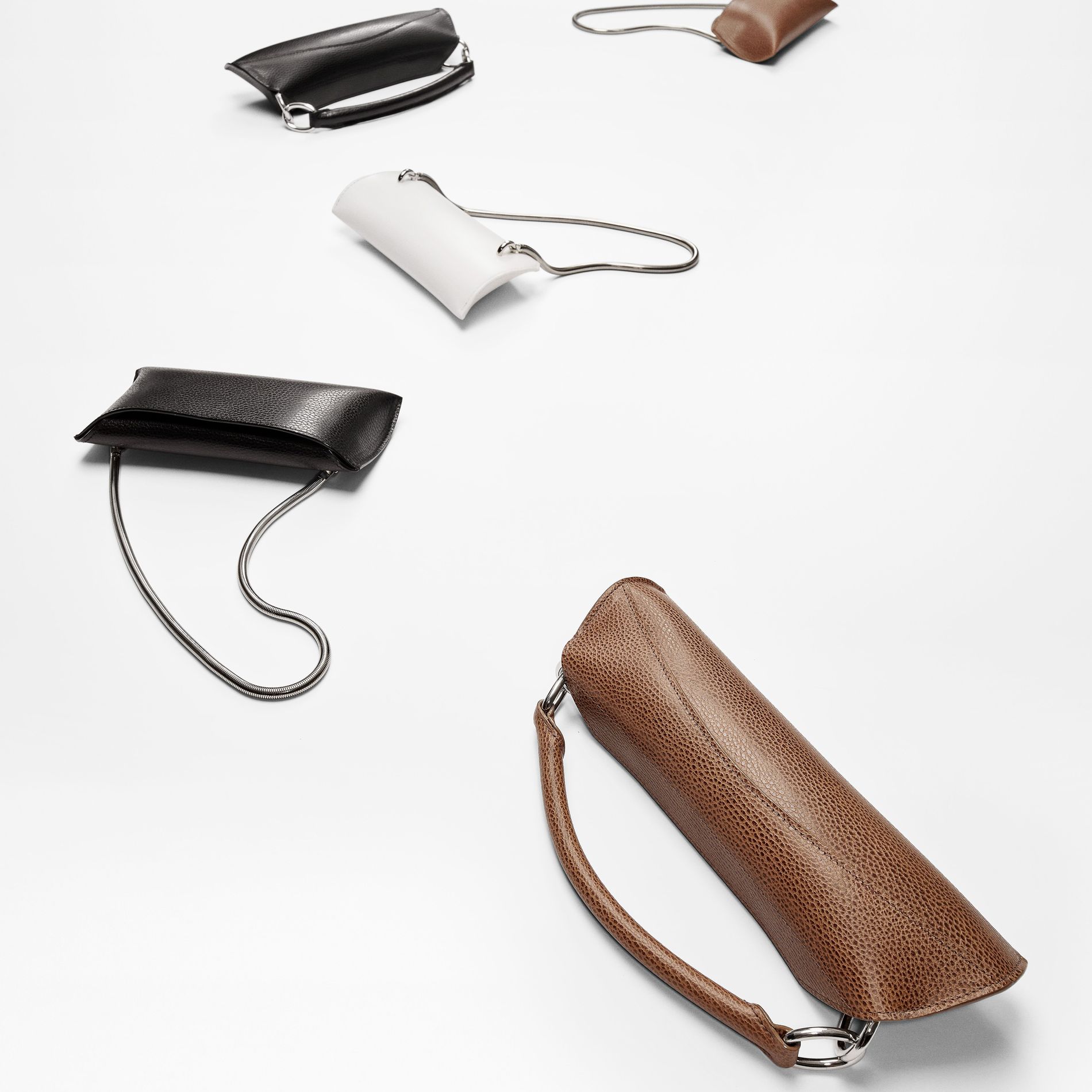 She explains that while the collections change course a bit every season, she continues to improve existing products all the time. "The techniques and the core of the shapes are very much the same kind of ideas I've been working through since the brand's inception."
And what an inception it was. In September 2017, Venczel somewhat naively headed to Paris to present clutches in sculptural shapes, made of rigid leather. "I got around 10 stores to place orders, which was so above my expectation. The production plan failed so I hand stitched the 100 first handbags by myself. It was so intense, and then it just kept being very intense, and now it's been four years of intense."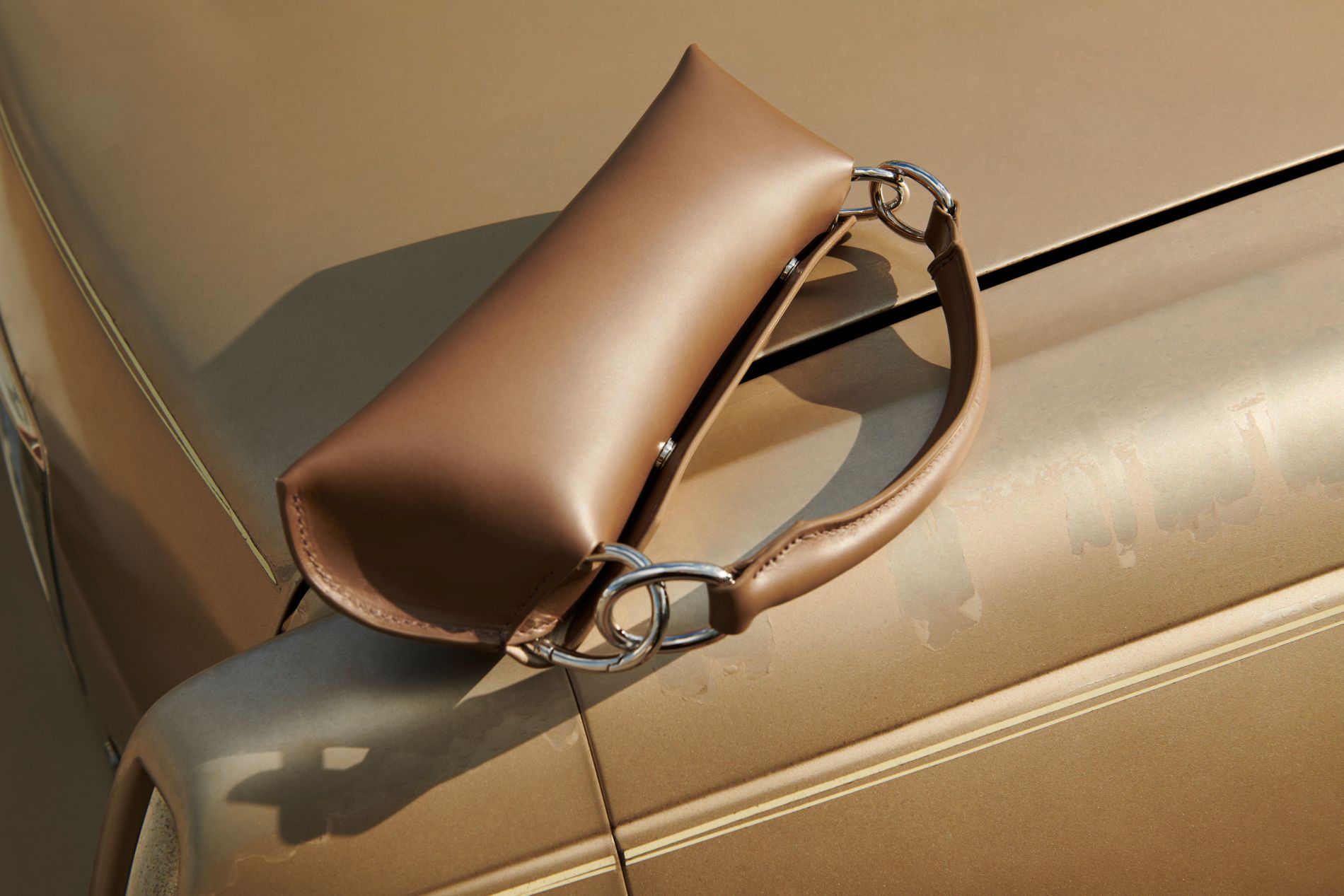 The Elan bag shot by Magda Kmiecik as part of the Realised By series . Photo: Magda Kmiecik
Like many designers, she sees her creations as children. When I push for a favourite, however, she begrudgingly says, "Probably the Èlan baguette bag and the Reiera clutch." Not only a clever designer, she knows how to make a buzz. The label has started a series called Realised By for Instagram, where she lets creatives from different fields interpret Venczel products in any medium and in any way they like. The result is an incredible grassroots movement that combines multiple disciplines in a very on-the-pulse way.
Paris is merely a destination on this brand's trajectory. Venczel is currently working on a few collaborations for next season and looking for an investor so she can expand. "I'm also working on an exciting project for a Parisian luxury brand that you will find out more about real soon. Stay tuned for that one..." And there she goes creating that buzz.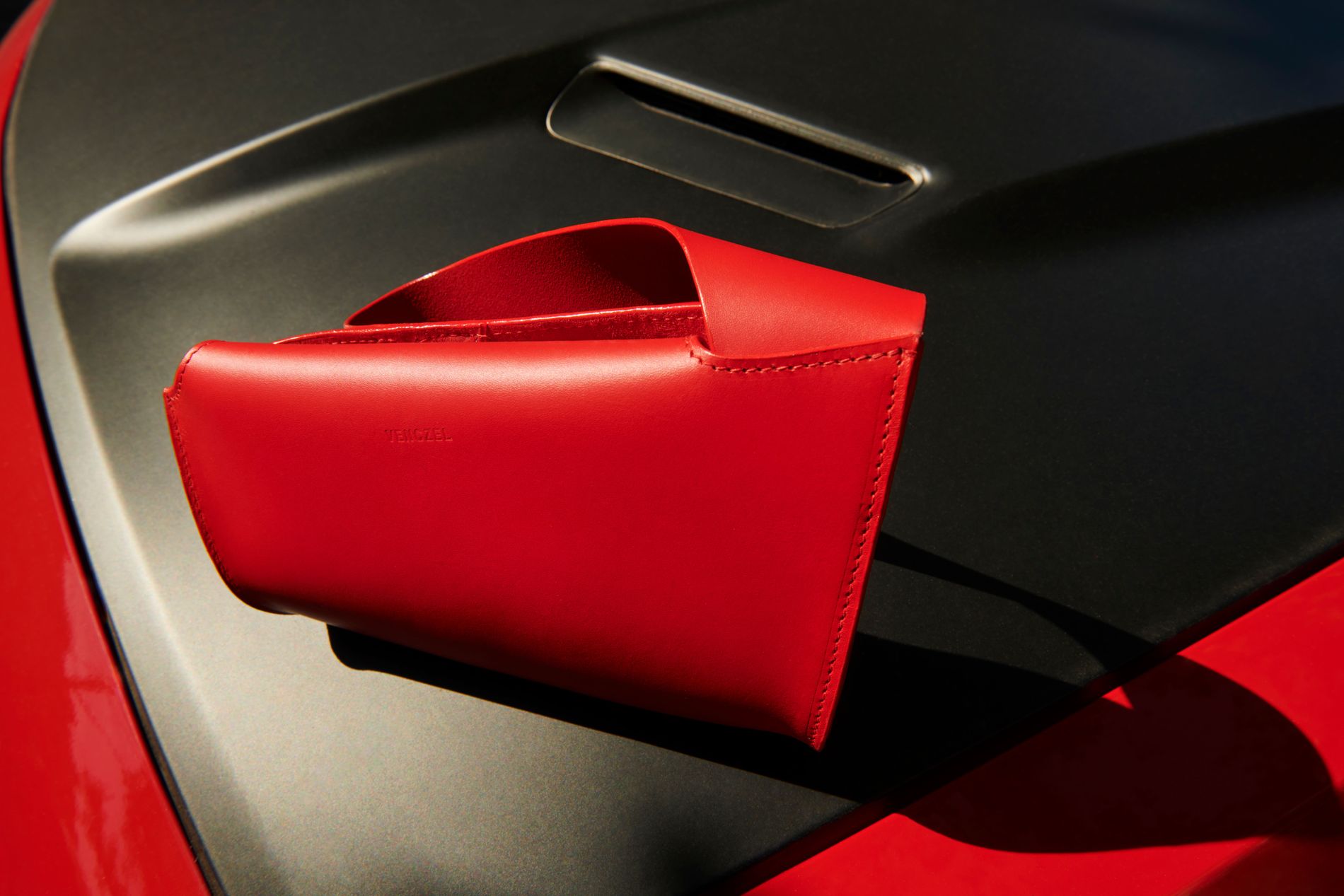 The Reiera bag shot by Magda Kmiecik as part of the Realised By series . Photo: Magda Kmiecik