This autumn, beloved Swedish beauty brand Lernberger Stafsing is entering a new era. Unveiling a brand new look, co-founders and partners Patrik Lernberger and Mattias Stafsing sit down with Vogue Scandinavia in an exclusive tell-all
"We have been working on this for about two years now and it is so incredibly personal this time," says Patrik Lernberger ensconced in a sumptuous armchair, his eyes meeting those of Mattias Stafsing – his partner in both business and life. When the duo first launched the beloved Swedish beauty brand in 2011, their guiding principle was simple: create products that "just work." Stafsing emphasises, "No one buys a product again if it doesn't work." The result? A successful line of 30 hair, 14 skincare, and six body care products.
With the rebranding, however, the duo can focus on expanding more than just their offering – they can focus on expanding the Lernberger Stafsing universe. "We have a vision of becoming a premium lifestyle brand," says Stafsing. But to expand, the brand's many moving parts have to work together, like cogwheels in a well-oiled machine. All to achieve not only a beauty product, but a "beauty experience," as Stafsing describes it. "It's all about the sensory feeling," the duo expands. "That is, the feeling you get when you touch the product, when you apply it to the skin or hair."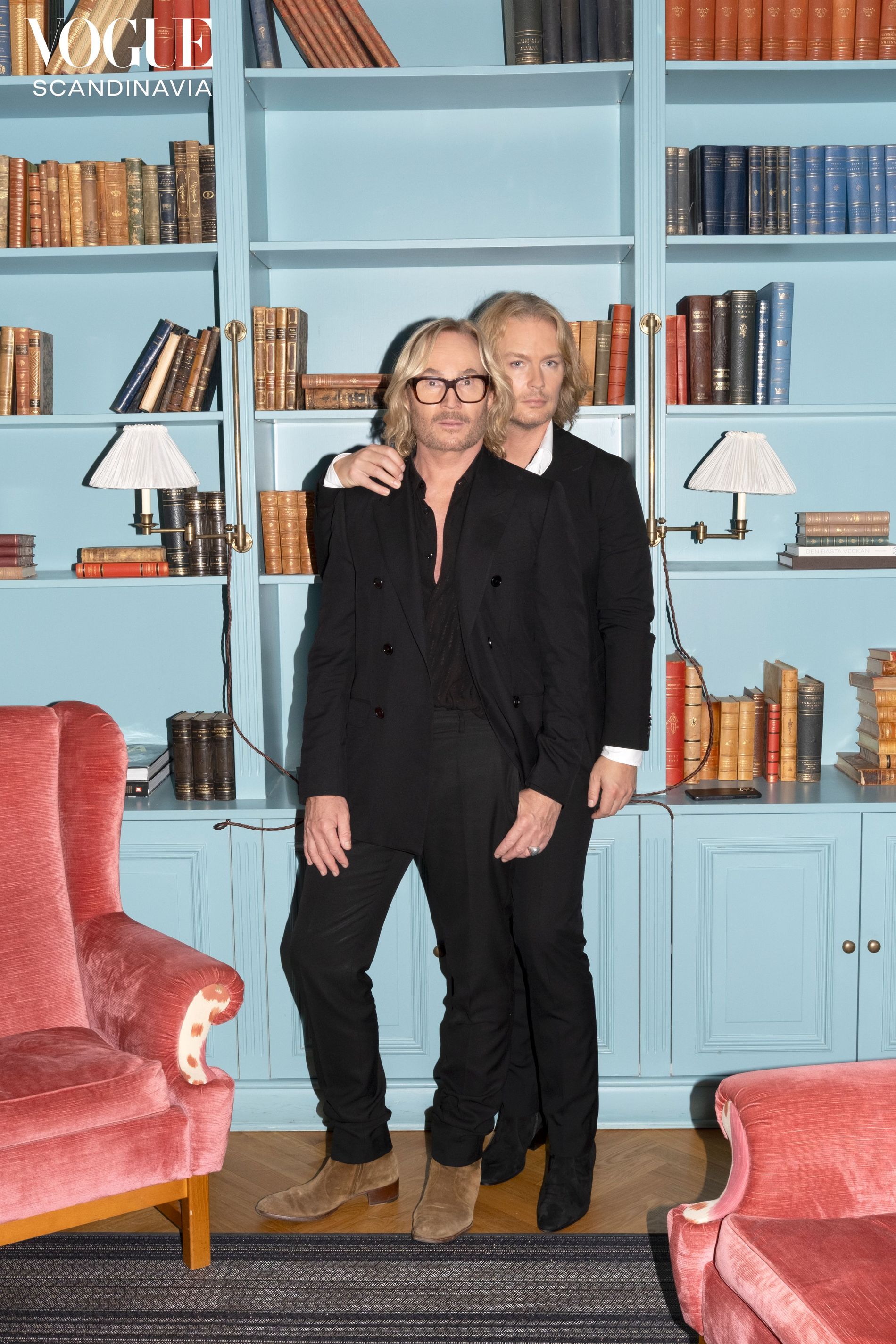 Photo: Kristian Bengtsson
Scent becomes a pivotal player in Lernberger Stafsing's new era, where citrus emerges as the fragrance of choice – infusing the revamped line with an irresistible zest. "We looked for a unisex scent for our new unisex approach," Stafsing shares. Ditching gendered lines, the brand took a rather poetic approach to the process of merging its product categories. "We blended the various shades from our old lines [the deep brown, blushing beige and creamy white] to create this taupe colour which we just love," adds Lernberger. The term "anti-ageing" is notably absent from the new collection, because, as Lernberger states, "People want to age, but they want to age gracefully."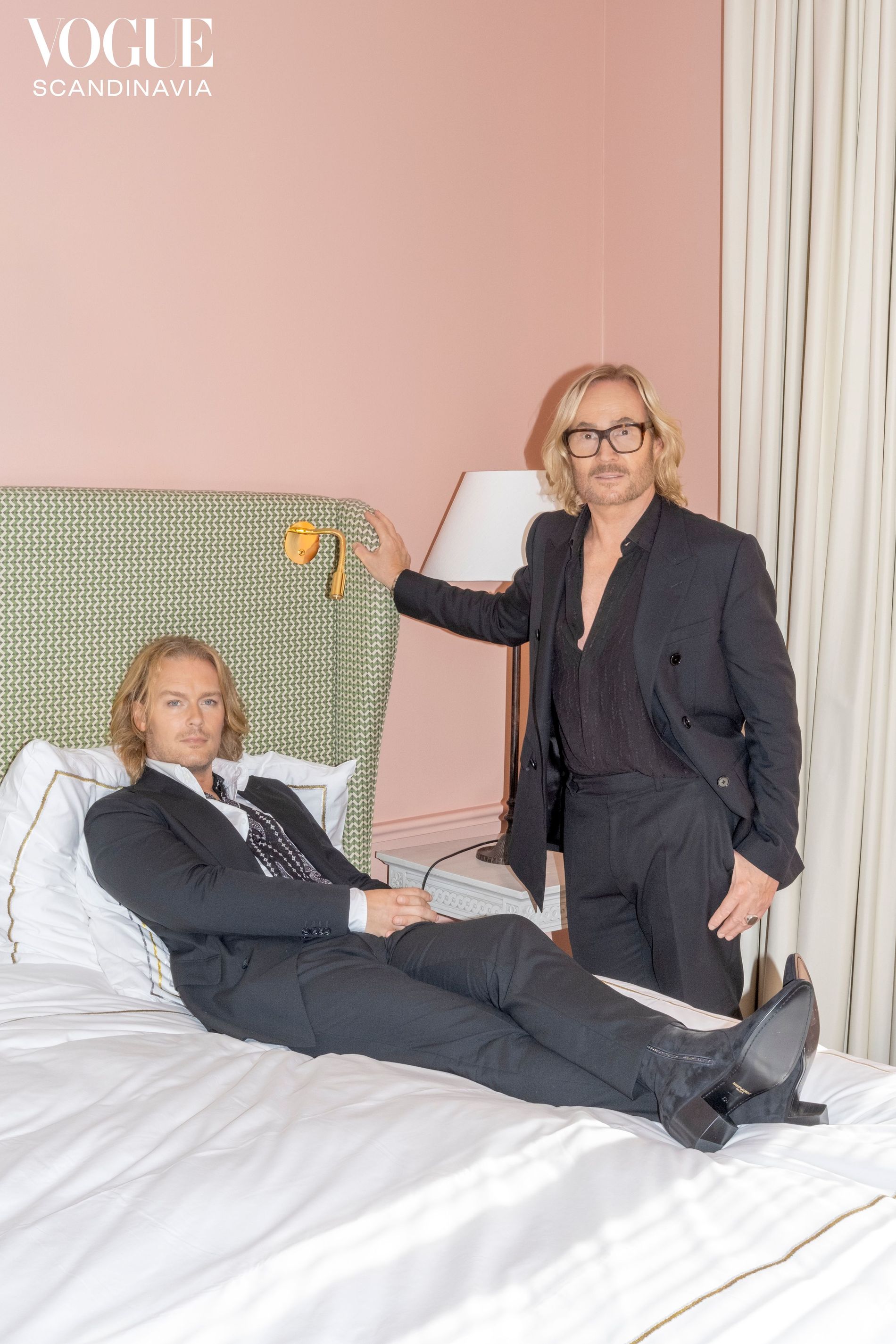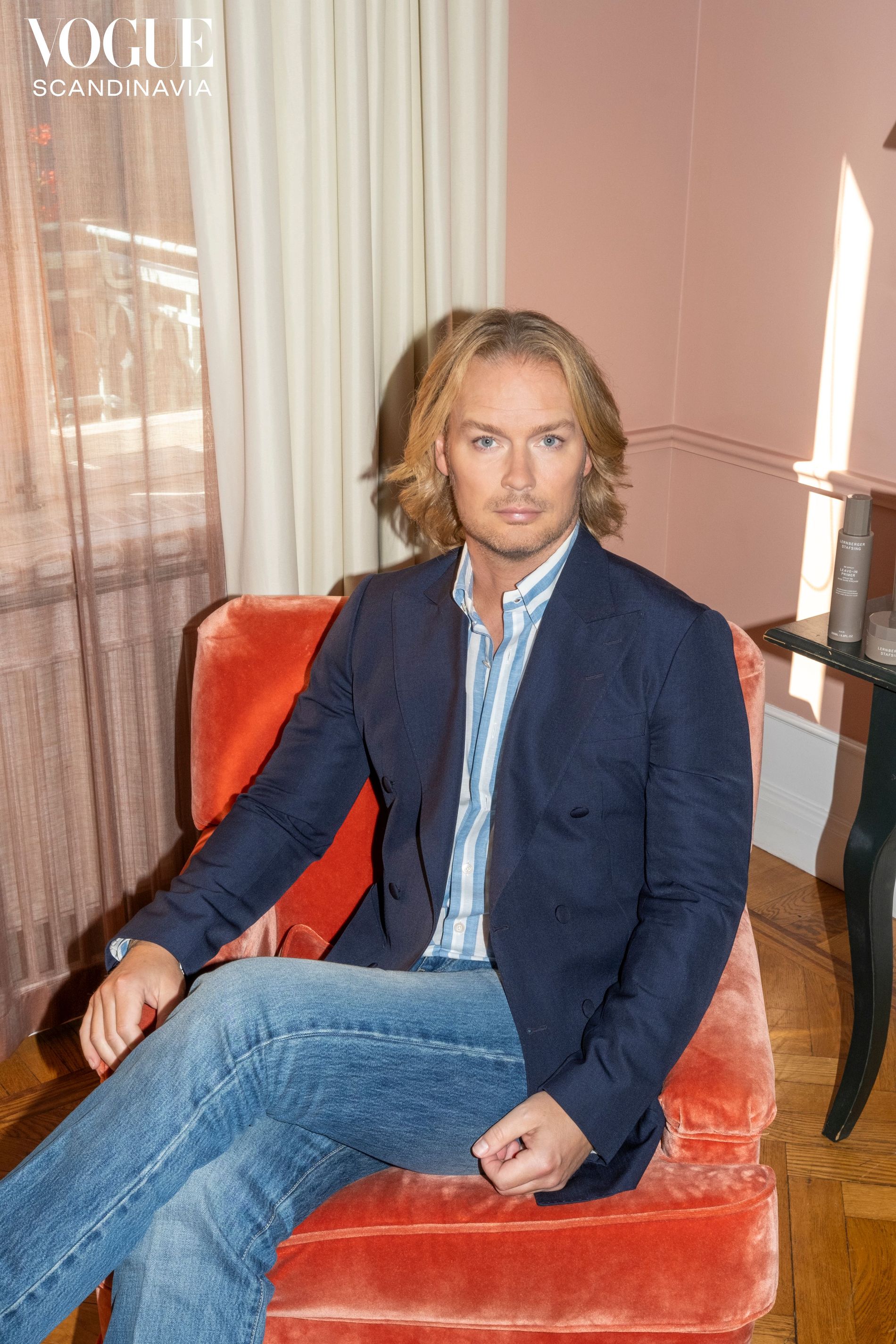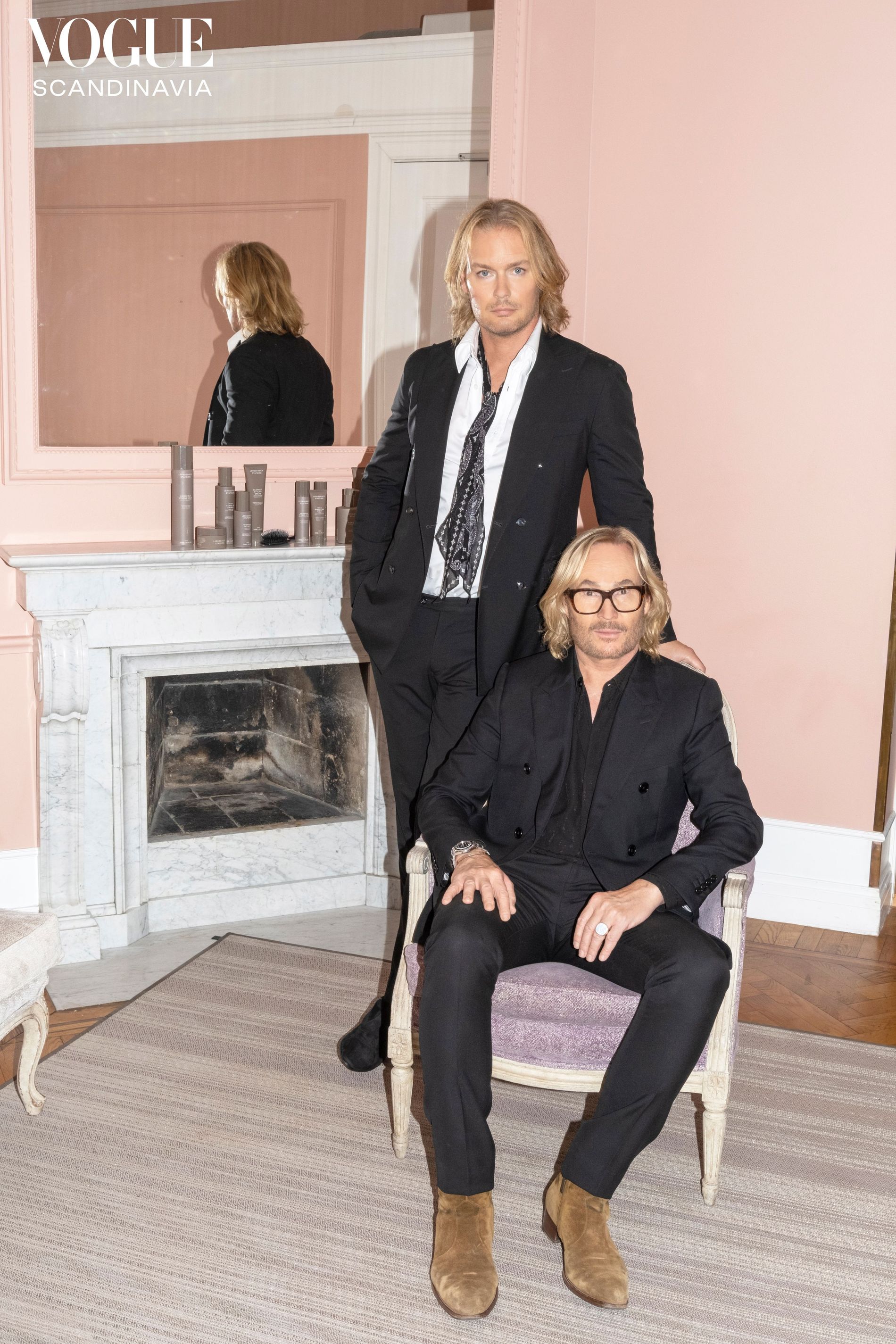 I think that what we are doing is never finished. There is a beginning, but there is no end.
Mattias Stafsing
The new look expands beyond the reimagined bottles – inspired by the columns of the Swedish Grace period, resulting in miniature monoliths that will blend into any bathroom – to the brand's new retail spaces. "The overall concept is monumental, monochrome and minimalistic," Stafsing explains, referencing the sleek new look. With material choices made to last – focusing on beautiful wood veneer and design details with timeless appeal – Lernberger Stafsing's new world is custom made to mirror the brand's premium beauty lifestyle products.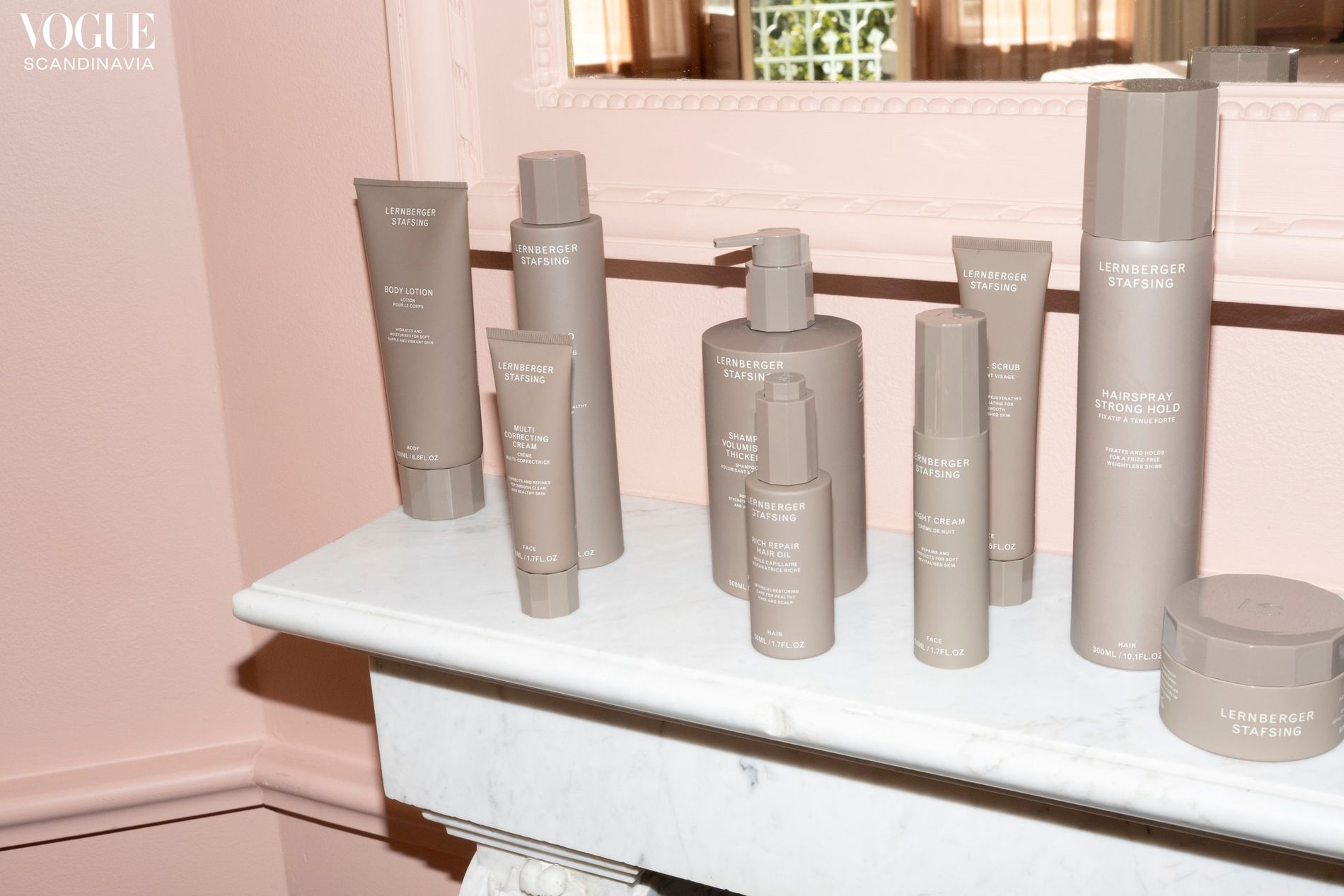 The repackaged line of beauty products. Photo: Kristian Bengtsson
One of Lernberger Stafsing's recipes for success is a deep understanding of its customer and a true love for the brand's formulas, with a splash of daring reinvention stirred into the mix. "With every batch we look over the formula, always seeing if we can make small adjustments," says Lernberger. "We don't want to walk on eggshells when it comes to our products." That said, the duo knows not to touch their hits. "We don't dare change anything about our Dryclean," Stafsing laughs.
The rebranding signals a new era for Lernberger Stafsing — an era where the brand's products and stores encapsulate more than just result-driven products, but rather an adoption of a lifestyle rooted in Swedish sophistication. "Who knows what's next really," Lernberger offers coyly, staying mum on future plans. "I think that what we are doing is never finished," Stafsing adds. "There is a beginning, but there is no end."
All we at Vogue Scandinavia can say is 'watch this space'.
Watch the exclusive video below:
---
Shop Vogue Scandinavia's favourite Lernberger Stafsing products: