"It's mothers who had to be keepers of hearth, raise children, provide for them, and become father figures while our fathers defended our land and our freedom"
Since the outbreak of the war in Ukraine on February 24, the world has seen many images of women fiercely defending their homes, working as volunteers, joining civilian militias, or relocating their families across the border. Tanya Ruban, a model and actor, comes from a long line of such resilience women. Ruban, who was born and raised in Chernihiv, Ukraine, now lives in Barcelona, Spain, and was in Ibiza for work when the conflict broke out. This Mother's Day, she feels particularly close to her ancestors, and to celebrate the holiday, we met with the model and actor to talk about her foremothers. Their narratives are taking a new meaning in her own life and in the life of a country now being ravaged by the war. "My duty now is to pass on our traditions and let my children know the great history of our family, our people, and our country."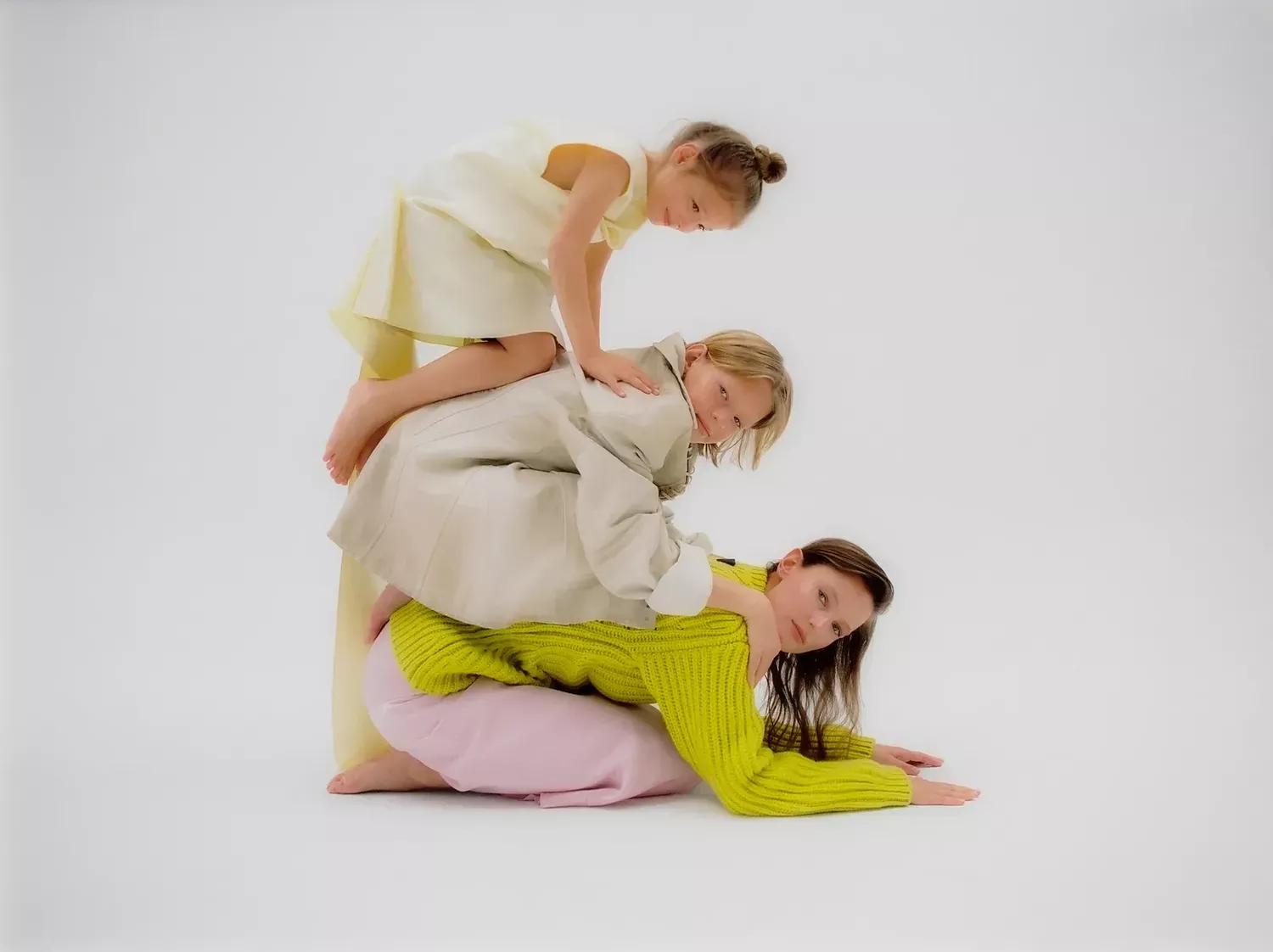 Photo: Anouk Nitsche
Tell us a bit about your origins and background. What was your upbringing like?
I was born and grew up in Chernihiv, Ukraine. My mum was super young, only 17, when she had me. My father wasn't in the picture, so I was raised by my grandparents and spent a lot of time with my great-grandma. I grew up listening to many stories from World War II, playing Bandura for five years (a traditional Ukrainian instrument), and doing all kinds of arts. I had a strong feeling that I must find a purpose in my life to be able to help my family.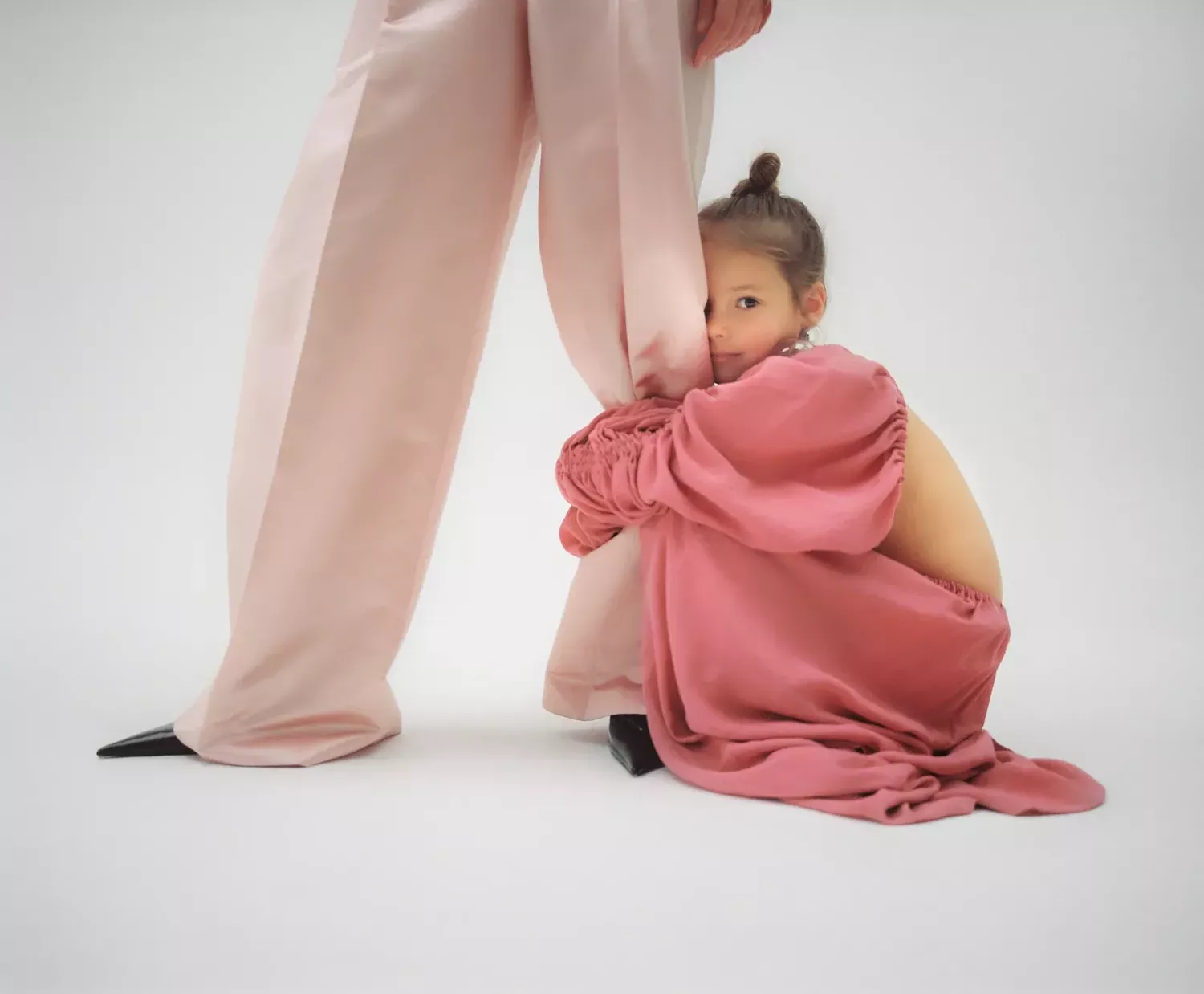 Photo: Anouk Nitsche
Tell us about your family, especially your mum and babusya (grandmother).
I'll start with my great-grandma. Her name was Uliana. She was a World War II veteran, who had like five medals as I recall. I loved it when she showed them to me and told me how she and my grandpa were The Partizan, and how they battled in the woods and what tricks they did to fight the Nazіs.
My grandma, Tetyana (I was named after her), was an outstanding woman and director of the biggest shoe factory in town. Her story is dramatic too. She was born right after WW2 in Russia, and it was a time of Stalin's policy of deporting Jews to the Jewish Autonomous Area and other parts of Siberia. Her mother, Shelma, was Jewish. [Shelma's] mother-in-law reported her origin to the authorities, so she had to give up my grandma for her Tetyana's best future and leave. My grandma was adopted by her grandparents, and they told her that her mother had died of cancer. All her life, she was in fear of getting that sickness. Finally, only in her late 60s, she found her mother was alive and living in New York City. I met Shlema, and I was the one who told her that her daughter had passed away.
The house is very important to Ukrainians. It's the soul of a family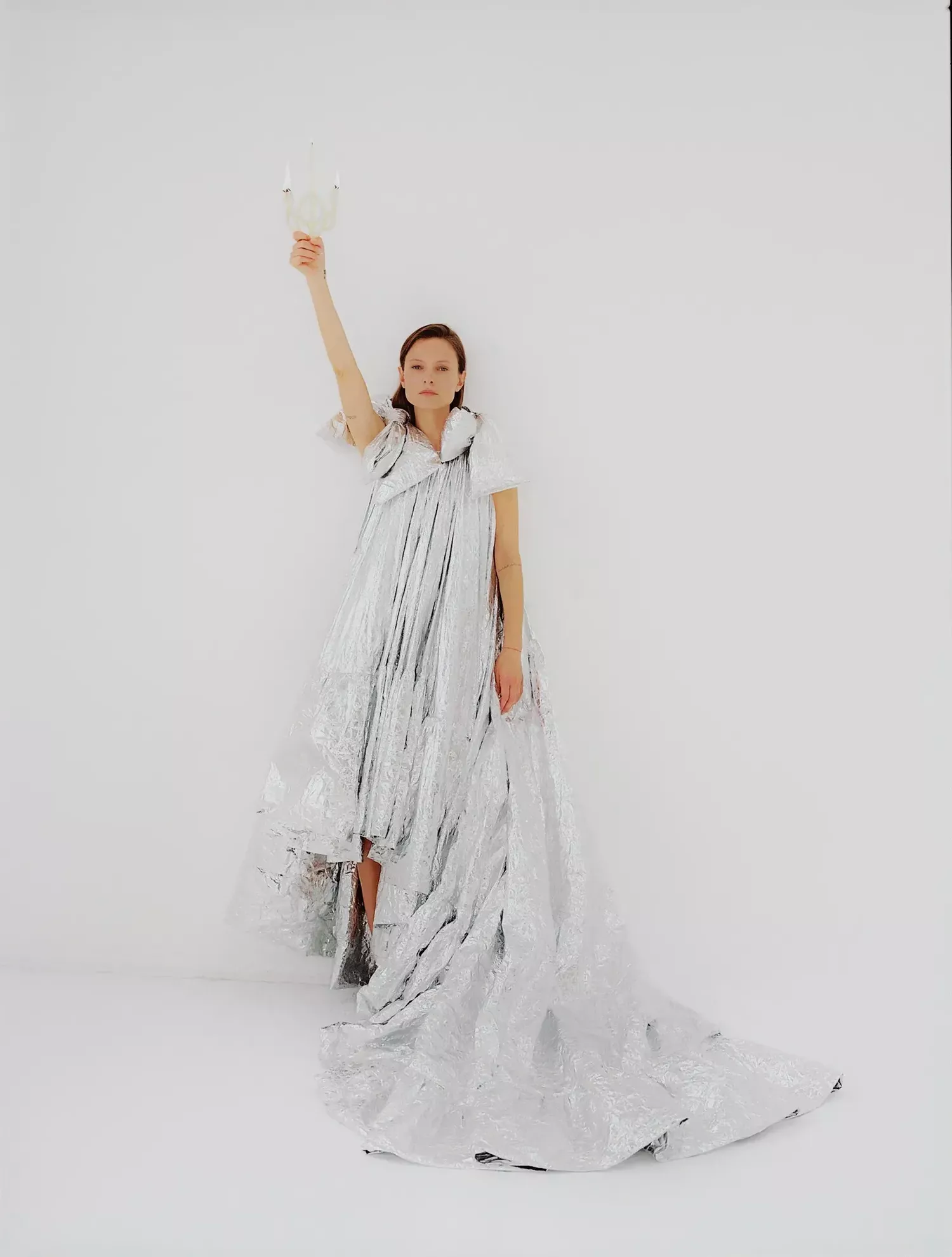 Photo: Anouk Nitsche
My mum, Oksana, continued the family business and raised three daughters. In 2014 when the Donbas war began, she dropped everything and went to the east to finally follow her dream to help people. She always wanted to be a doctor, but with my family in the shoe business, it was her duty to continue the legacy. In 2014 she became a volunteer, and after that she became a paramedic and pre-medical aid instructor for years. These terrifying times allowed her to achieve her dream. She assists with operations now and continues her contribution as a volunteer to this day.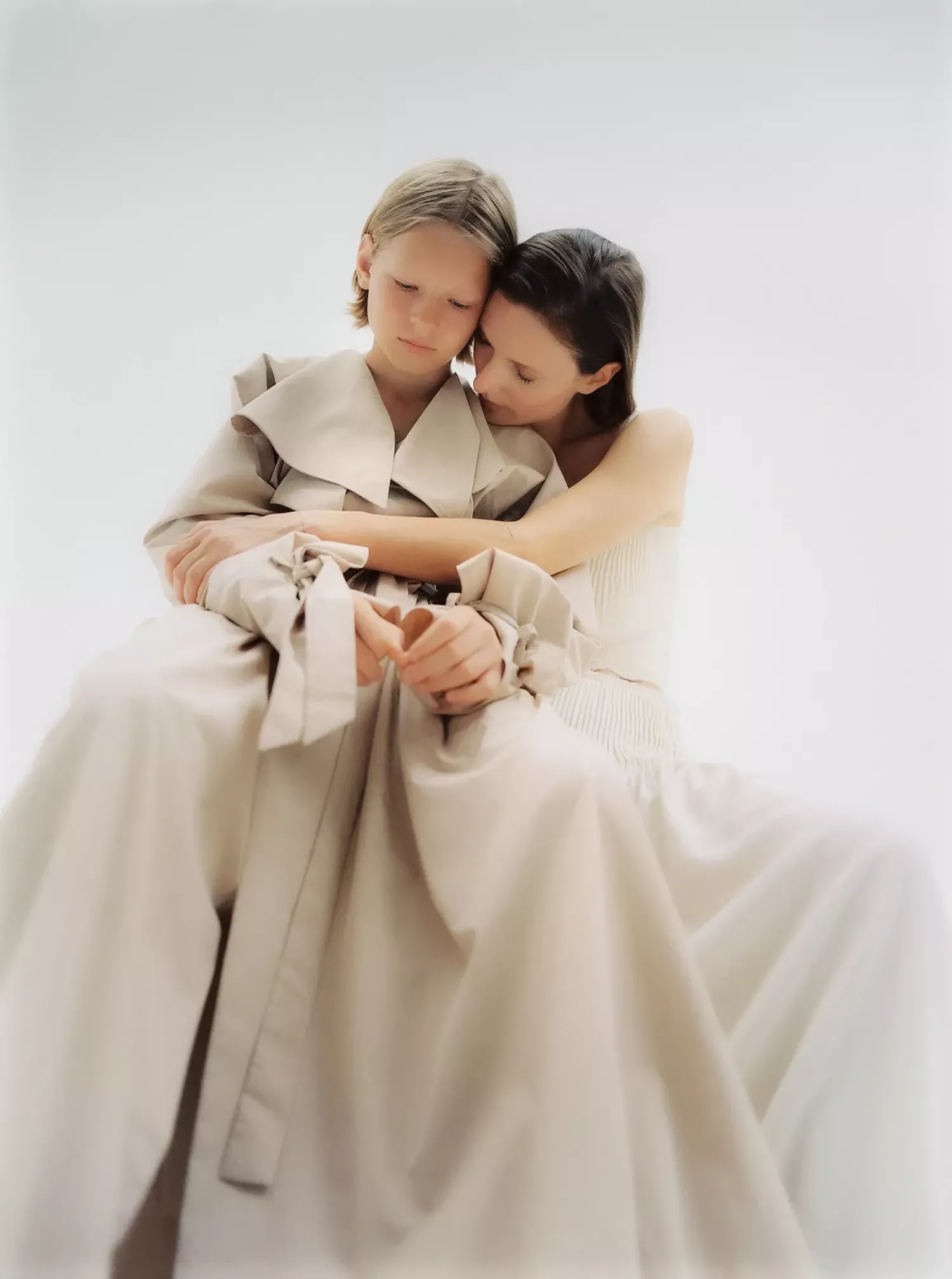 Photo: Anouk Nitsche
How was it like to grow up as a little girl in Ukraine in the '90s?
Growing up in the '90s was tough; I had to grow up early. My family was struggling with losing their factory (it was taken from them by some gangsters back then). They were forced to build a new company from scratch and to protect me as much as they could. My first sister Valeria was born in 1995. I was eight and immediately became her babysitter. My mother was working and studying, and we were building our family house, so I always knew I had to be there to help them.
So first, I would go to school, then straight to the art school. After that, I'd run back home to babysit my sister, help around the house, water the plants and the garden, make dinner, and do my homework.
I used to spend my summer break in the garden, helping grow potatoes and all kinds of veggies. It's a lot of work. I didn't have time to be on the streets. The house is very important to Ukrainians. It's the soul of a family.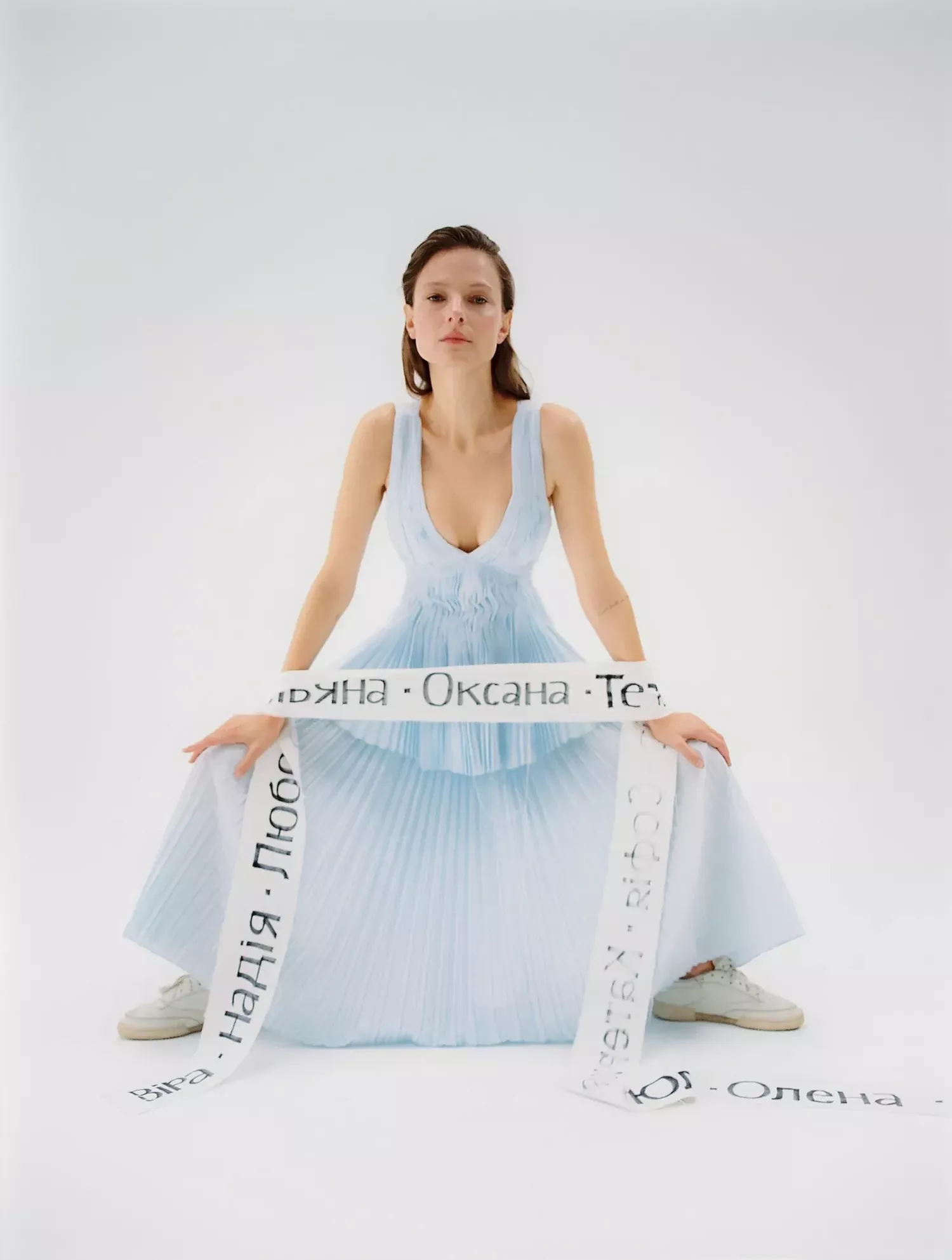 Photo: Anouk Nitsche
What has been the role of women in your country throughout history?
Women have a crucial role in the history of my country. Our men are Kozaks; they are the fighters. Our country has been struggling with repression, wars, The Great Famine "Holodomor," and genocide over the centuries. The biggest monument that stands in the capital of Ukraine is a Motherland monument. A symbolic mother figure that protects all of us. It's mothers who had to be keepers of hearth, raise children, provide for them, and become father figures while our fathers defended our land and our freedom. They even stood with them shoulder to shoulder in the battle if they needed to. My great-grandmother did it. We all have become one big family that would do anything to save our home.
The biggest monument that stands in the capital of Ukraine is a Motherland monument. A symbolic mother figure that protects all of us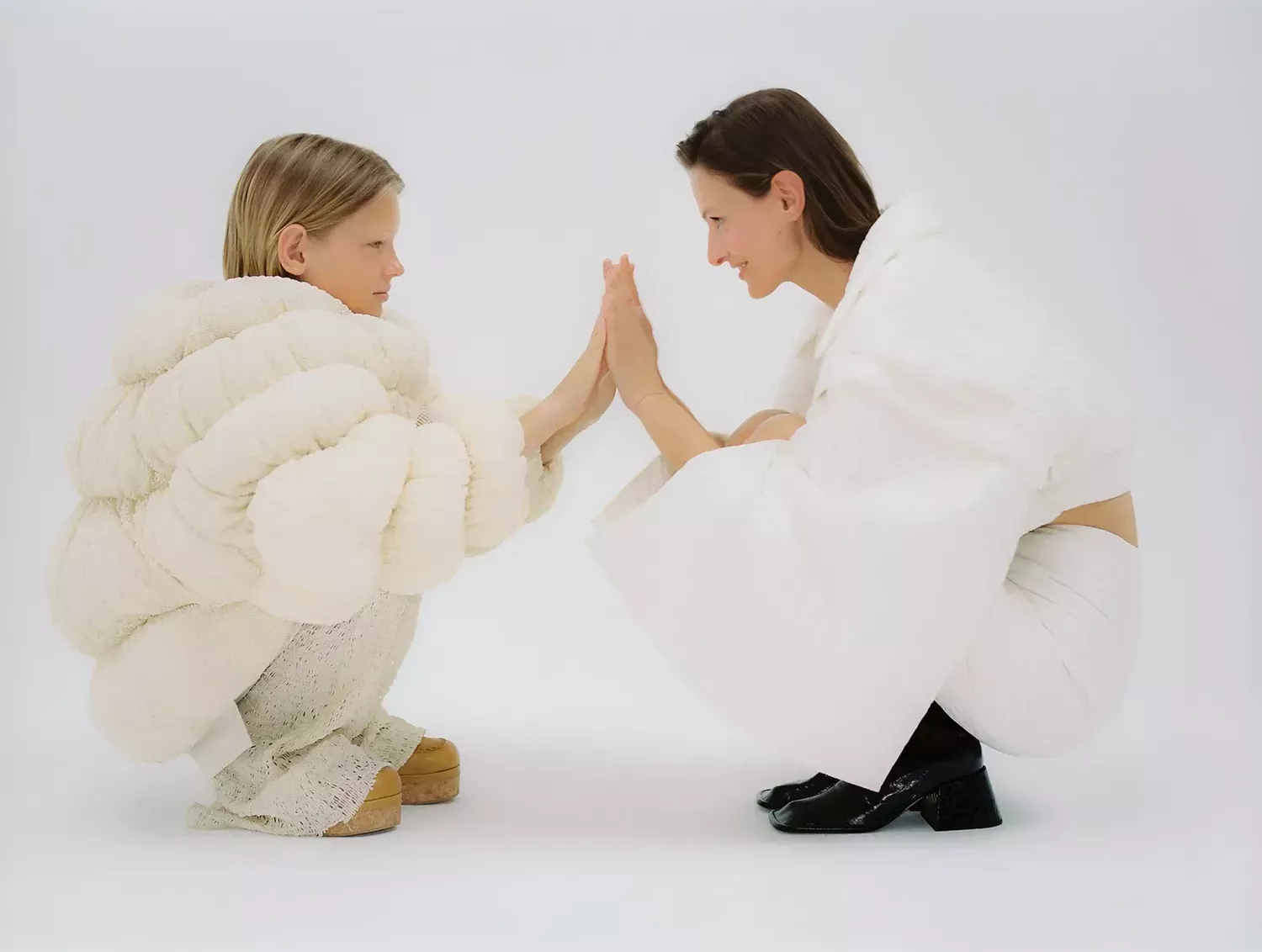 Photo: Anouk Nitsche
In the early stages of the war, what did you feel? Did you ever expect it could happen? Where were you when it started? Did it cross your mind to come back to Ukraine?
When the war started I was in Ibiza, for work. I woke up at 5 am, but I didn't know why. I had this strange feeling of danger and then, when I looked at my phone, I saw the messages. "It started," from my sister, and "daughter, the war has started," from my mother. I felt shock, devastation, anger, pain, and fear. I can't describe the whole range of feelings I had the first couple of days. Nobody expected that this would happen. Nobody expects their homes to be bombed and destroyed. You can't be ready for this. My apartment building in Chernihiv was bombed too, and all I could think of was that nobody was hurt or dead. I didn't care about my apartment at all. I knew that we would rebuild it.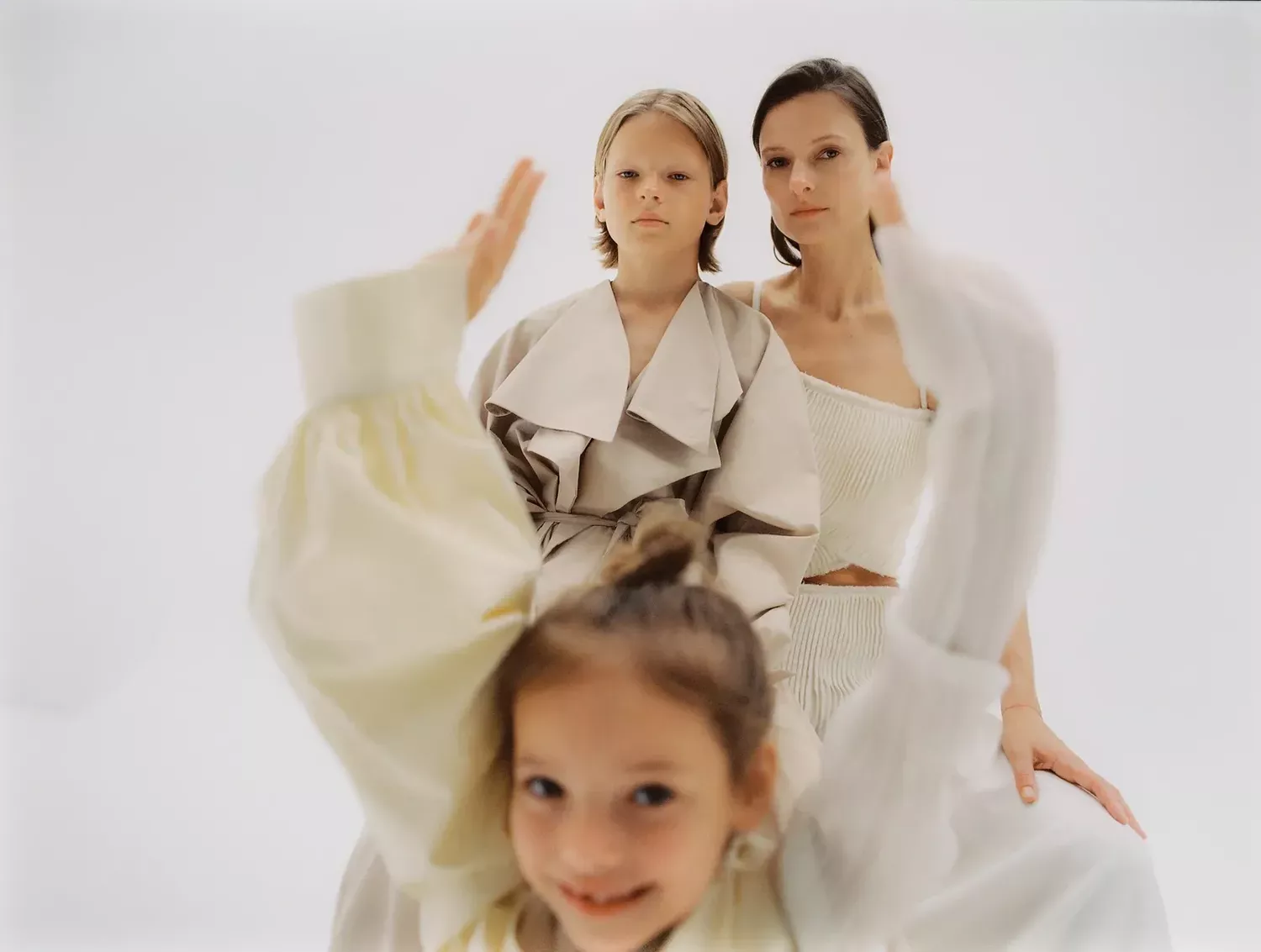 Photo: Anouk Nitsche
I was battling mixed feelings: guilt that I was not there, and some relief that my children were not seeing this hell on earth. Only they stopped me from the urge to go back home. The responsibility to provide for them prevented me from going to Ukraine and finding a way to help from here.
With my mum's help (who sent a supply list) and the Ukrainian community in Sant Cugat and Castelldefels in Barcelona, we urgently organised a donation centre where we were able to collect a 20 ton truck and send it to Ukraine in 5 days.
During those days, I truly understood the legacy of our ancestors and the women in my family. I understood that it is my turn now to provide for my children and my family, and my country. It's my turn now to be a woman in charge.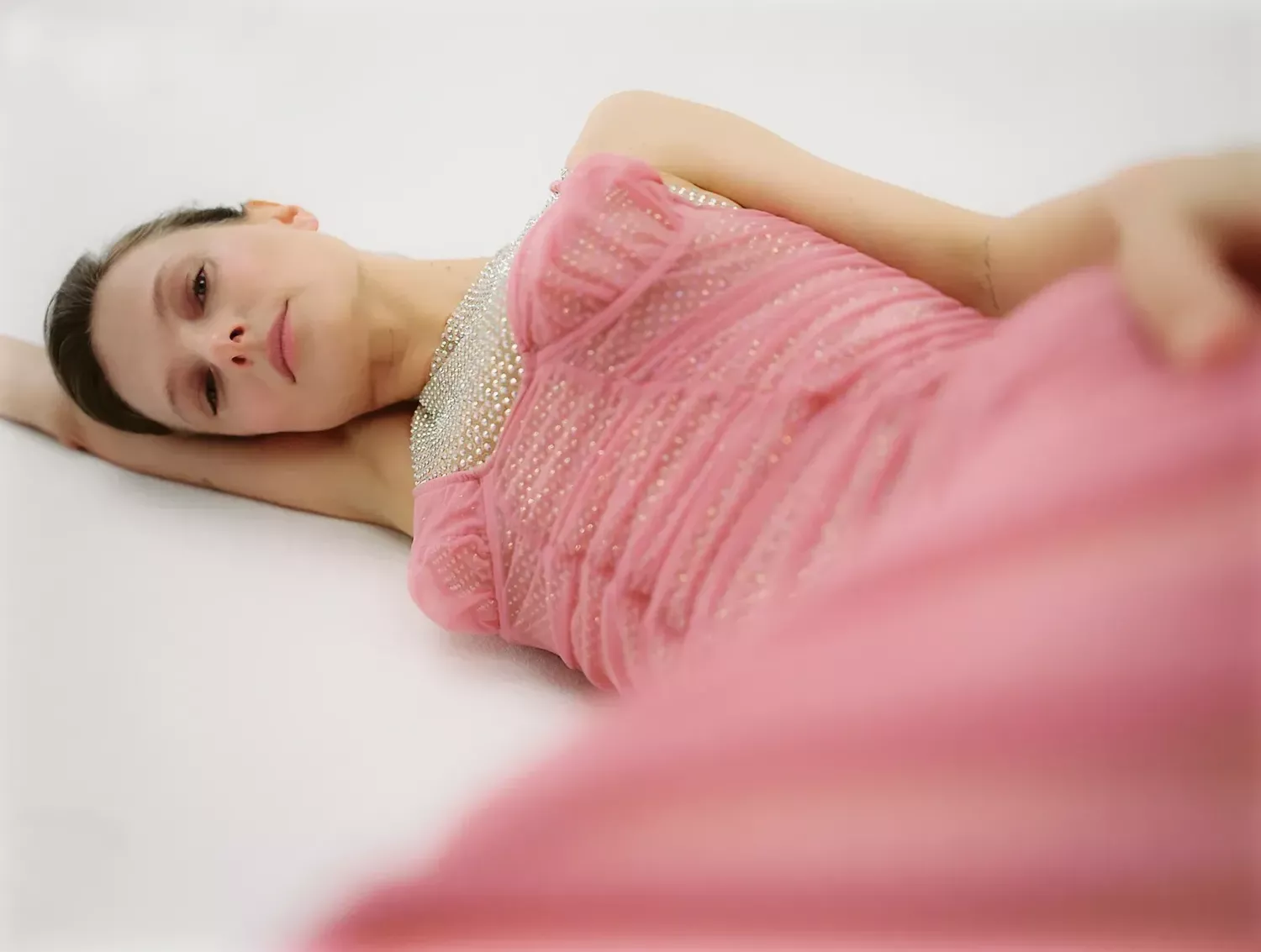 Photo: Anouk Nitsche
What are the values that you want to imprint on your kids, Martin (12) and Maya (6)? How is it like being a mother in these convulsed times?
It's very important that my kids, so young as they are, but who obviously know what is going on in our homeland, can keep humanity and compassion in their little hearts. They must cherish and embrace freedom and have the courage to not lose it under the world's pressure. My duty is to empower that sense of freedom in them!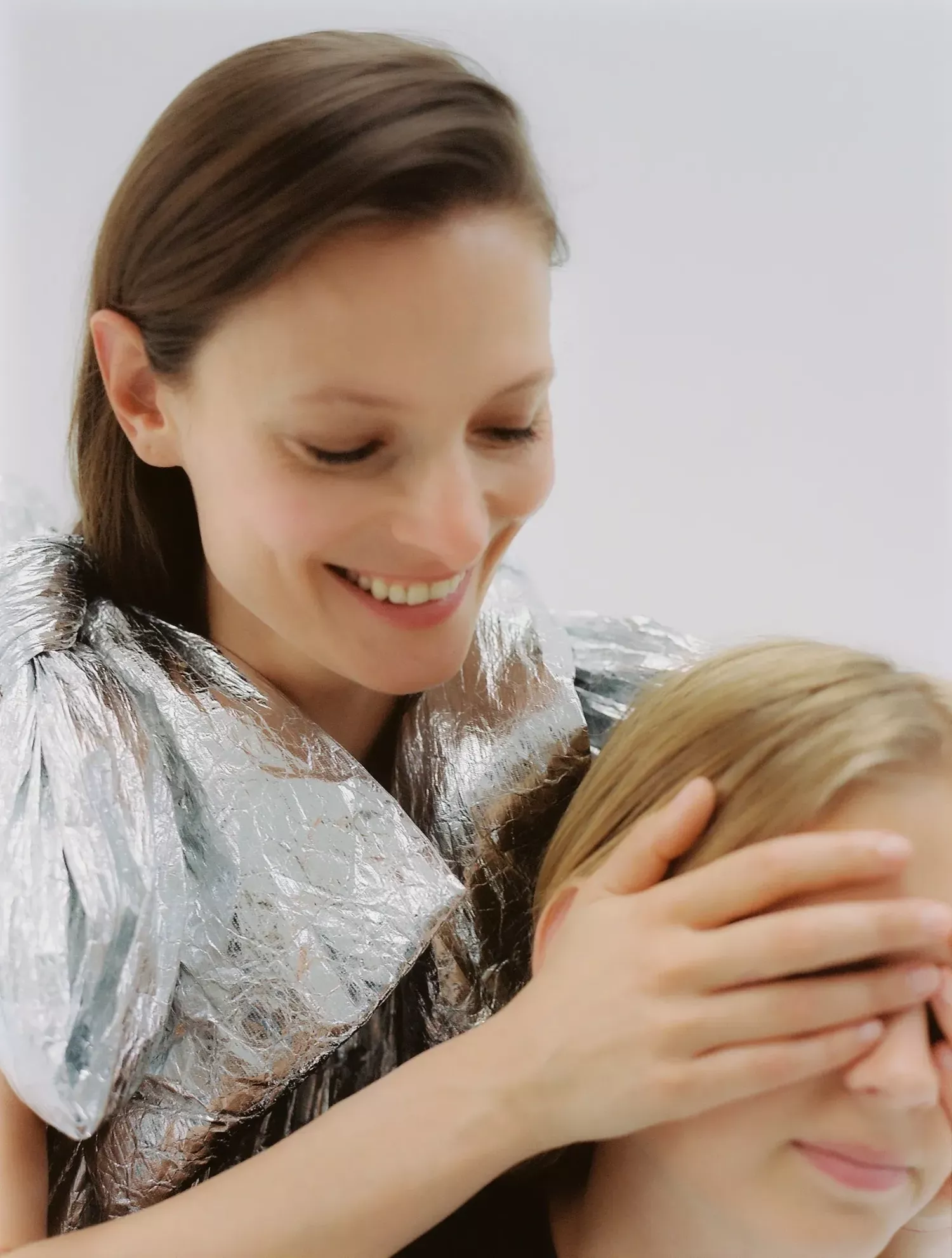 Photo: Anouk Nitsche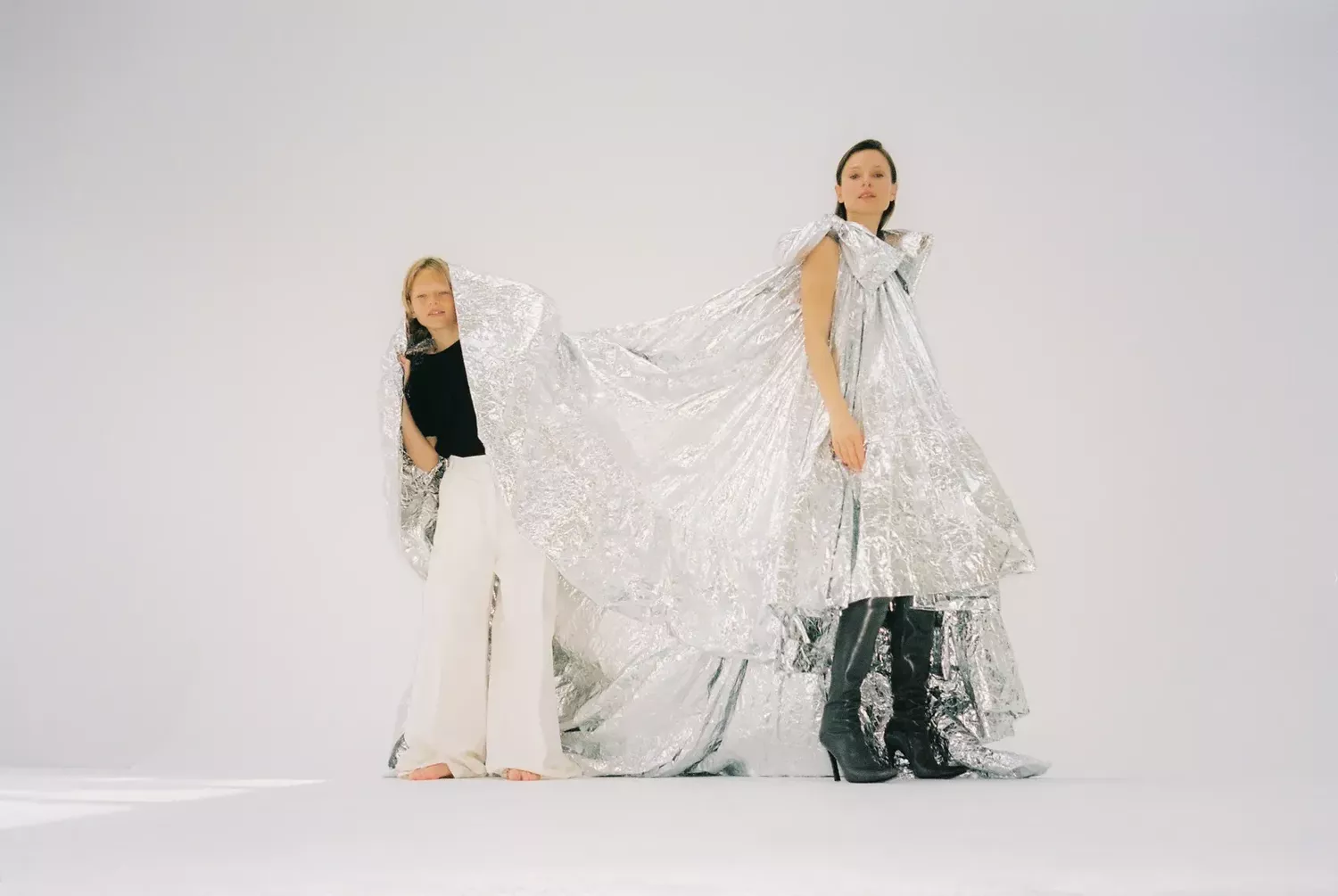 Photo: Anouk Nitsche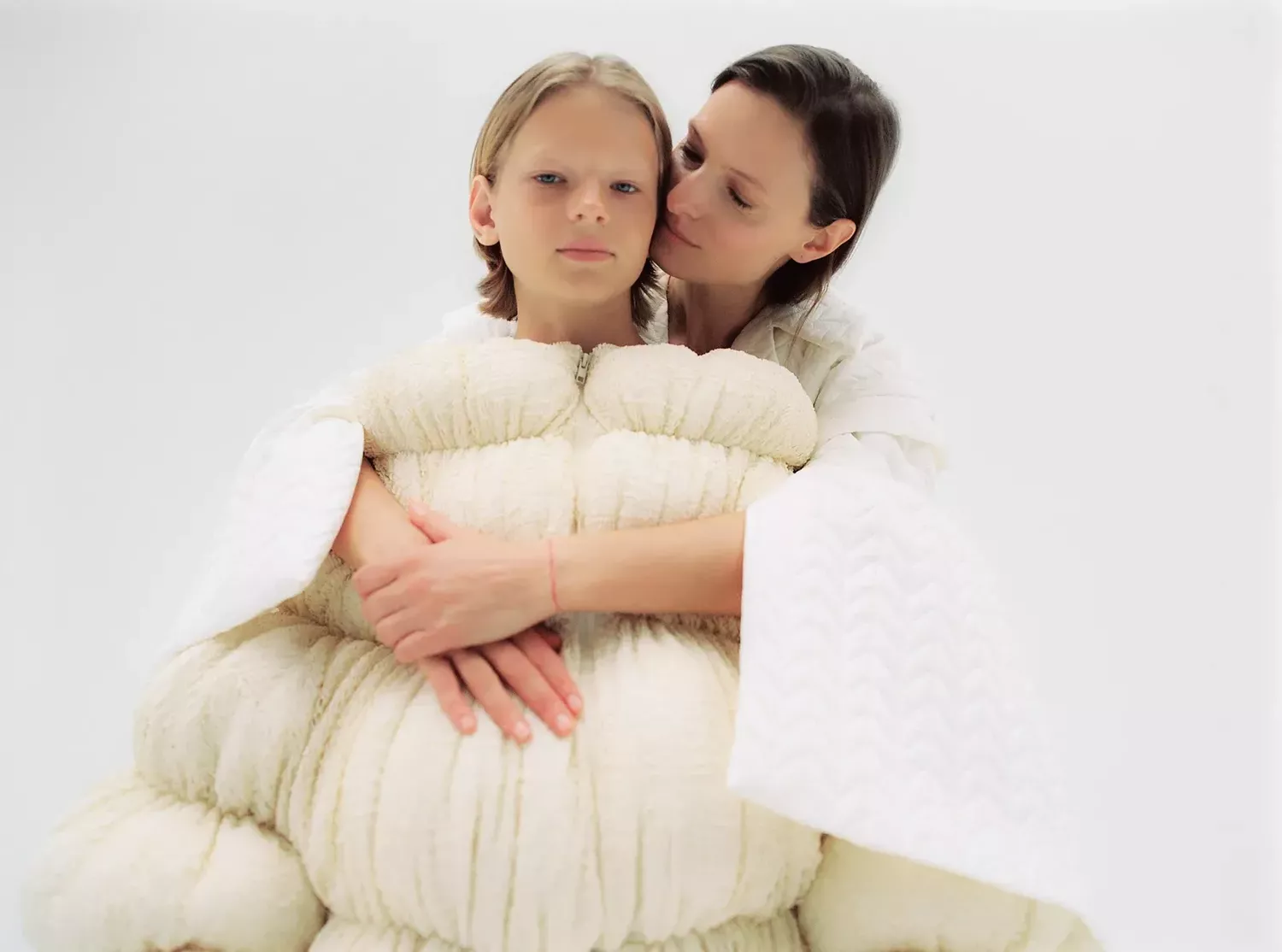 Photo: Anouk Nitsche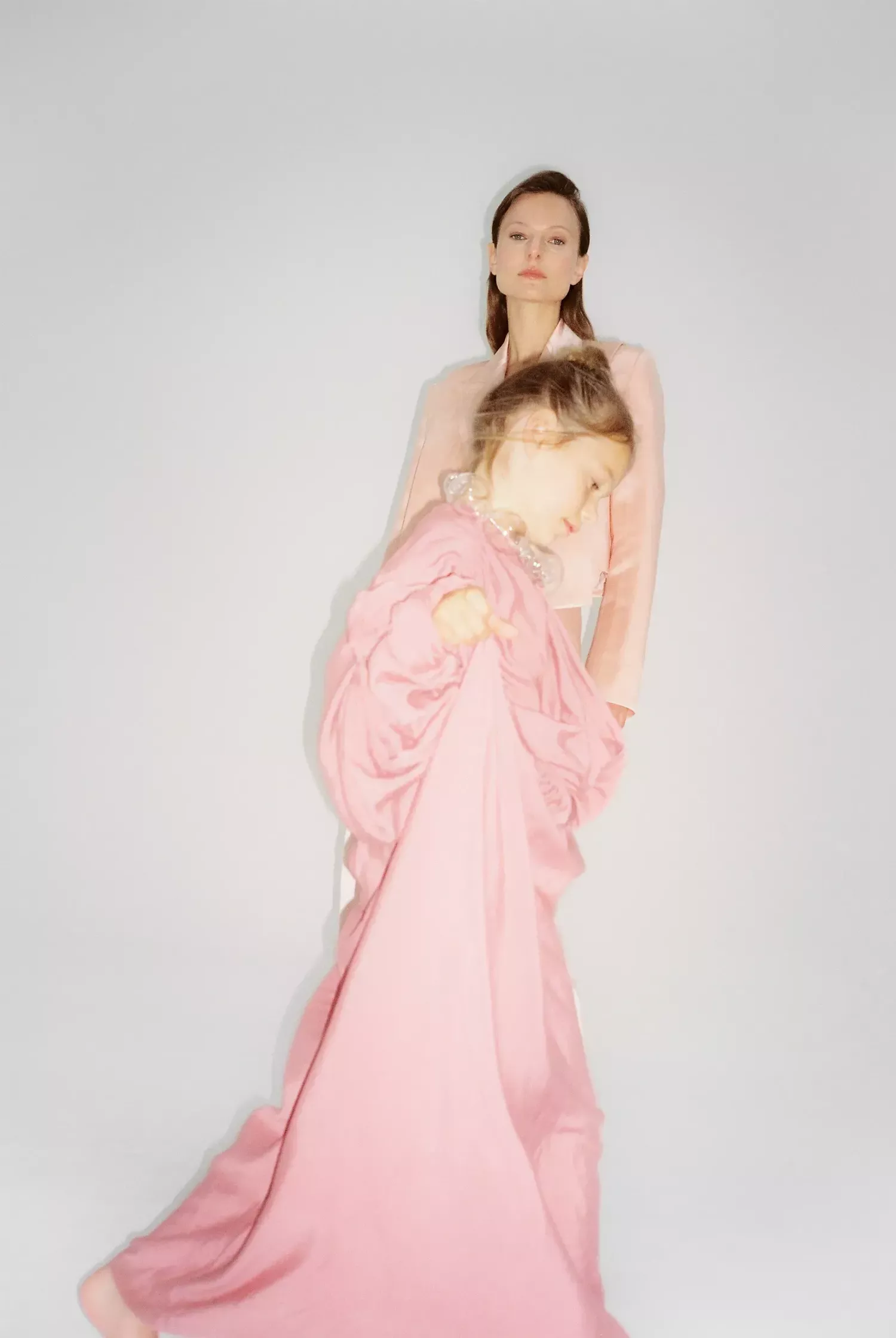 Photo: Anouk Nitsche
Photography: Anouk Nitsche
Creative direction & styling: Mafer Navas
Models: Tanya Ruban, Martin and Maya
Interview: Txell Hernández-Gil
Production: Fantastic Mr Nilsson
Photo assistant: Alex Kuhlencordt
Hair & Makeup: Tricia Field
Styling assistants: Victoria González, Chani Malvarez and Gisell García
Production assistants: Carmen Molina and Ana Fernández
Special thanks to: KM by Lange & Krystle Cardenas