With just two items in your beauty arsenal you can achieve the perfect everyday look; here's how
In collaboration with L'Oréal.
All products featured on Vogue are independently selected by our editors. However, when you buy something through our retail links, we may earn an affiliate commission.
Let's be honest, we don't always have half an hour -or even five minutes- to do our makeup before going into the office or about our day. Most of the time we're rushing to get out the door and onto our day and keeping up with a long and complicated makeup routine is simply not viable. Sometimes, it's nice; and to be honest, taking out time to properly go through our routine can be even therapeutic, but the reality is that for most days we need practicality and efficiency.
Here's where simplifying our makeup ritual comes in. At the beginning this might seem threatening or even impossible, but with these two products we assure you that you're gonna be able to get it done in under five minutes and go out to the world looking fresh, radiant and ready to take off.
The key for this relies on choosing the right couple of products and understanding the look we're going for. The natural glowy look is in -and fortunately for us - it's easier to achieve that what one would think.
Now, onto our hero products:
The Luminous Foundation
The first one is Armani's Luminous Silk Foundation. This light to medium coverage foundation allows one to build up or blend out according to your preference in application. The trick for this to work perfectly is to match the colour of the foundation to your skin, so even when you go for a very light coating, you still even out the tone of your skin and get away with the dewy finish.
Giorgio Armani
Luminous Silk Foundation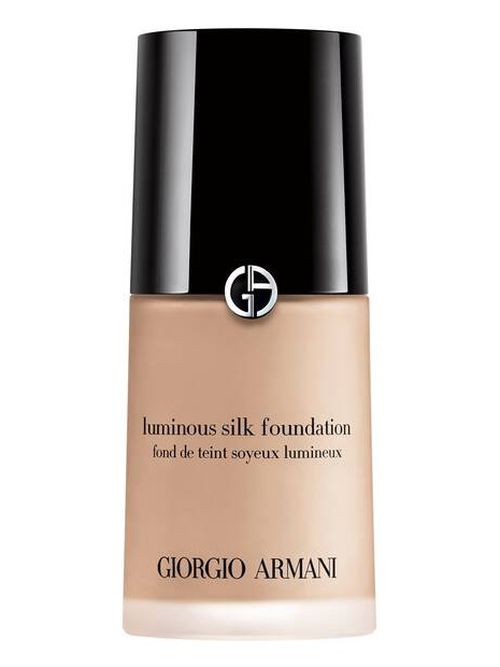 The Brightening Concealer
The second product is YSL Touche Éclat Concealer. For this one we want to go just one shade lighter than our natural skin tone as we will use it to brighten up dark areas of our complexion -like under eyes or creases- and highlight elevated areas of the face. This allows us to create dimension and bring out zones like the bridge of the nose, the cheekbones and the outer corner of our eyes -to get that faux-facelift effect.
Yves Saint Laurent
Touche Éclat Concealer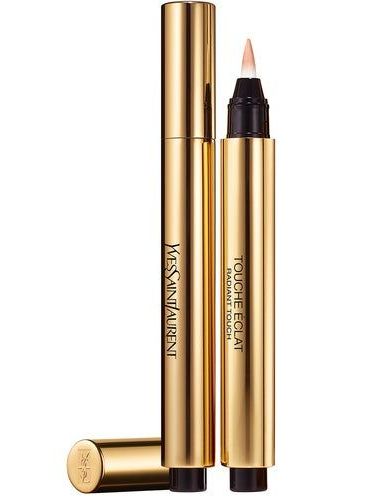 By the time you get here you're more than ready to jump out and go about your day, though adding a couple other steps is never wrong. One can play a little bit with blush, add a dash of highlighter or even a tad of mascara, but rest assured that with only the first two steps you're more than done for the day and that you'll look glowy and radiant for whatever is yet to come.