In the year 2014 the Arctic Monkeys were king, eyeliner essential, and plastic chokers layered... Today TikTok has brought the infamous look back and it is better than ever
I am a proud member of Generation Z, but I am also fortunate enough to have been a part of the pandemonium of the early days of social media. My vice of choice, was, of course, Tumblr. As an impressionable thirteen-year-old in the year that was 2014, the white and blue posts felt like the door to a completely new universe.
With the American apparel tennis skirts (let's be honest the American apparel anything), black chokers, oversized flannels, knee-high socks, and a godforsaken amount of eyeliner- this was the epitome of style. And even more, the music that came from this platform quite literally changed my life.
With bands like The Kooks, The 1975, Arctic Monkeys (my personal favourite), Marina and the Diamonds, Lorde, and of course Lana Del Rey, this app showed us the way to music that wasn't on the pop charts, or at least, that is what I thought at the time.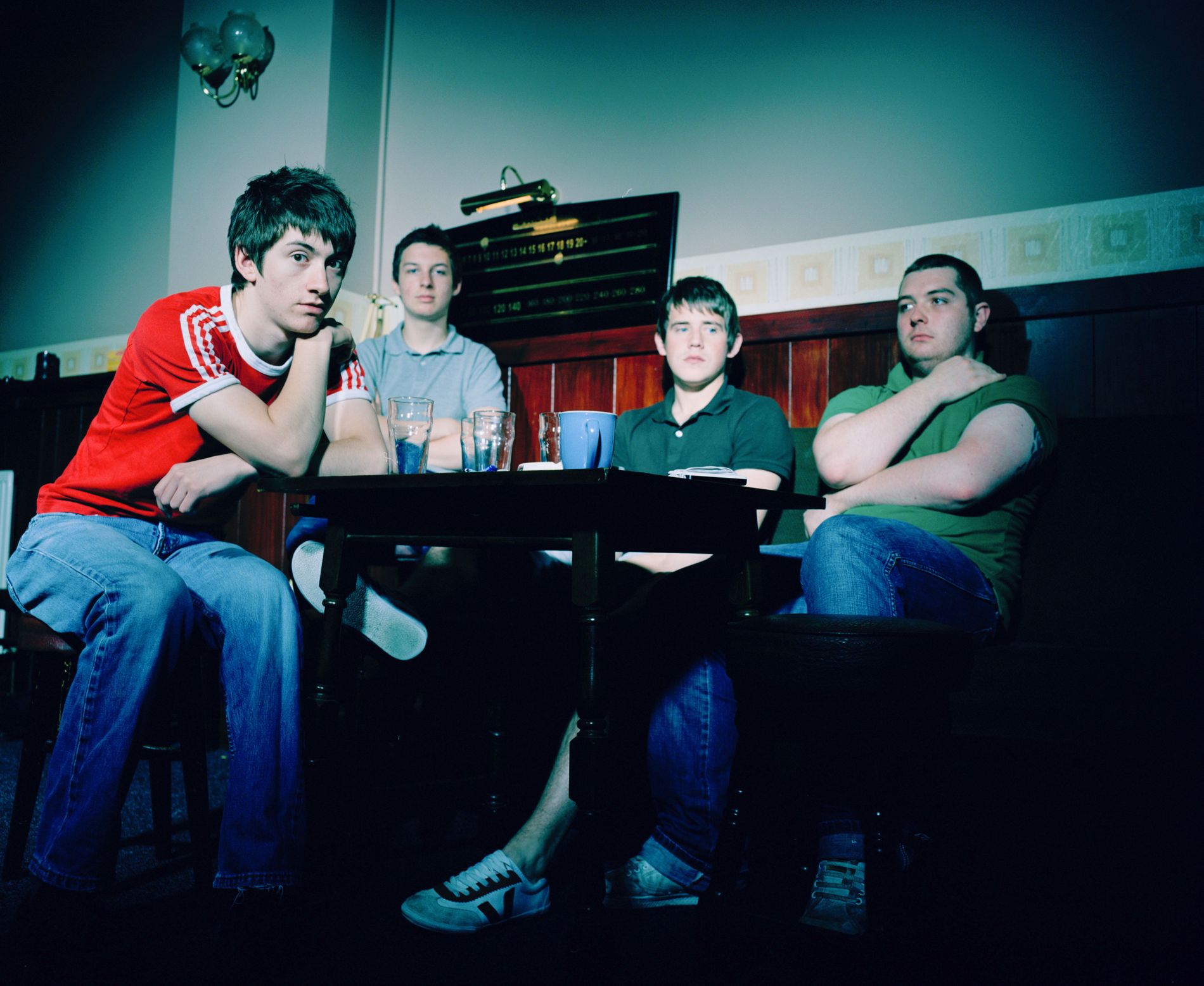 Arctic Monkeys . Photo: Getty
Tumblr was the first big internet "secret", our own coded language that you had to be online to experience. I shared this with all my friends, even the ones I made on the internet, during a time which I now realise was a breakthrough in the social network that has taken over our world.
I still have images of dyed purple hair, aesthetic cigarettes, and T-shirt that read 'lol you're not Alex Turner' burned into my brain. In the 9th grade, my classmates covered my locker with pictures from Tumblr, including a hefty amount of Arctic Monkey's album era AM, on my birthday for the entire school to see. Tumblr, in many ways, has shaped my personality, and probably first and foremost my style, both in music and fashion.
As an avid TikTok user these days - like the rest of my generation - my entire "For You Page" (FYP) has been flooded with the Twee and Indie Sleaze revival, the two main style categories that coexisted on the platform. Like in generation's past, you either belonged to one or the other: punks, mods, or rockers. Ultimately, your sense of style was largely informed by the music that you adored. Tumblr for that matter harboured the death rattle of what we would consider now as the traditional music genres, and the community that came with it.
As for me, back in 2014, I could never quite decide which one I liked the most. And this came to no surprise, as my dad, even though he was in a rock band, wrote 'Depeche Mode' onto his jeans in black ink in the 6th grade — in shame. I, on the one hand, was ready to tattoo the entire lyrics to Arctic Monkeys' 505 onto my arm, but as Wes Anderson's Moonrise Kingdom and The Grand Budapest Hotel took over my life, the peter-pan collar came with it.
This is what is now considered to be Twee, although I never knew this is what it was called at the time. This girl was the opposite of the galaxy-tights-Tumblr girl, she was preppy, mod and the internet's Girl Next Door. As Suzy replaced my Effy Stonem, I only ever wanted to be asked the question "What kind of bird are YOU" to be able to reply "I'm a Raven" (if you haven't watched Moonrise Kingdom, I would highly suggest you do). The knee-high socks stayed the same length but switched from black to white, and my eyeliner went from smudged and tight-lined to a 1960s precise.
This is where Alexa Chung comes in. The queen of British twee, and also the very famed girlfriend of none other than Mr Alex Turner (lead singer of Arctic Monkeys). The meeting point of Indie sleaze and Twee, Alexa Chung introduced me to the importance of perfecting the cat-eye, the everlasting appeal of 1960s style, as well as treating the music festival as your runway. In 2015, Alexa Chung wore a silver Bella Freud shift dress with muddy Hunter wellies, and my life was quite literally never the same. I have, for essentially what is now almost a decade, tried to recreate this level of cool.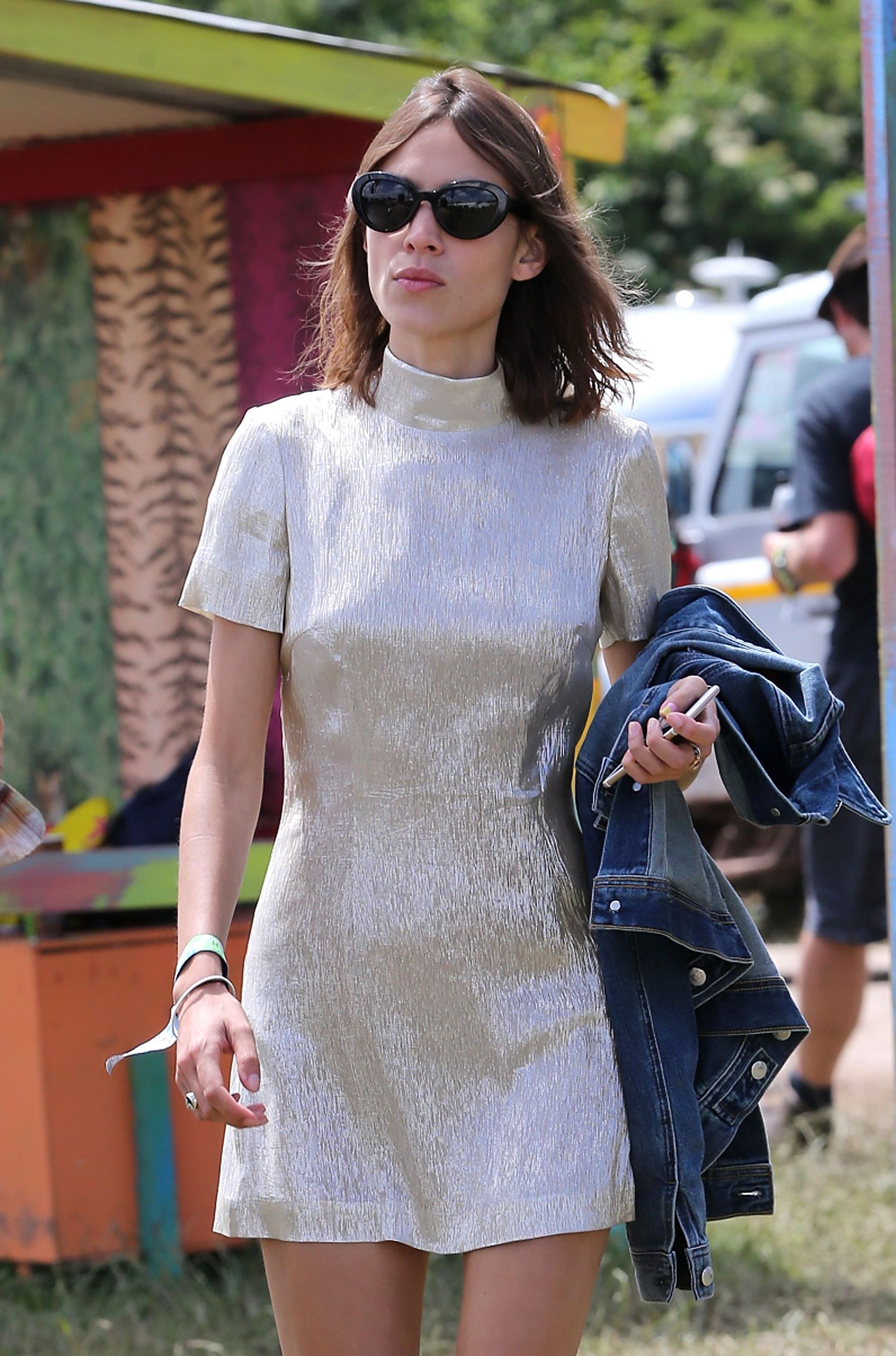 Alexa Chung at Glastonbury Festival, 2015 . Photo: Getty
In The Vampire's Wife Autumn / Winter 2022 collection, they've named a mini silver dress "The Festival dress." As my dreams of owning said Chung festival dress is closer than ever, I have also discovered more music this year on TikTok than on any other app. From Pinkpantheress to Olivia Rodrigo, they both embody the essence of what Tumblr was, with Y2K influences combined with the grittiness of grunge and the finesse of what I would describe as the alt-indie-pop scene.
The Vampire's Wife
The Festival Dress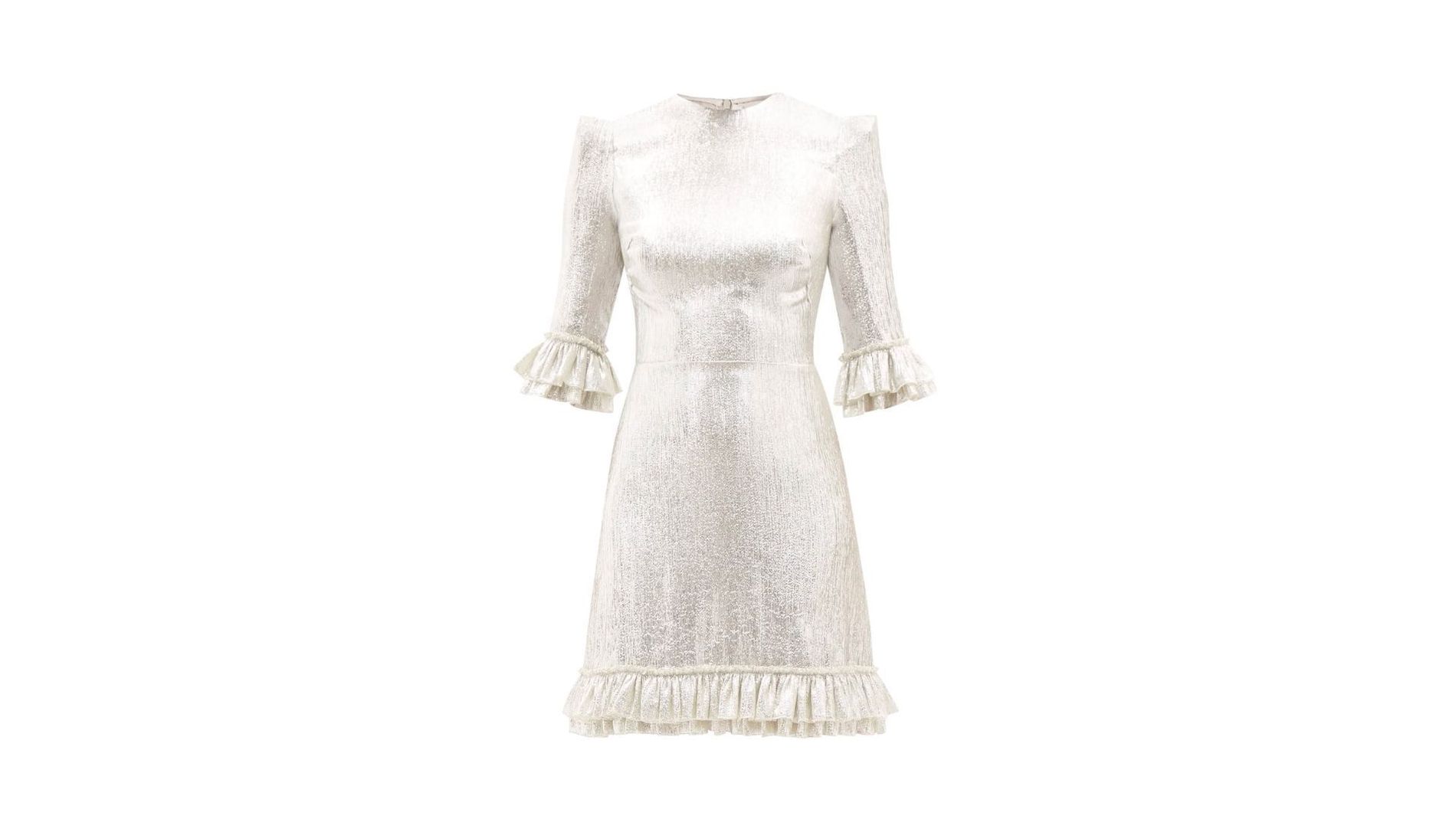 TikTok's obsession with the Tumblr aesthetic, crystal necklaces and wired Apple headphones and all, is not surprising. As the Y2K aesthetic has taken over our lives for the past few years, many thanks to the TV show Euphoria (Skins walked so Euphoria could run) as well as the tested-and-true 20-year fashion cycle, the peak Tumblr phase is next off the list — even if it is barely a decade ago.
We've squeezed out every fashionable element from the early 2000s with delight, the ability for some of us to reminisce on the playfulness and innocence that the era held now that we look back with a kind eye. The ability to bust out the black chokers with yin and yang symbols and my knee socks, both items which have been tentatively preserved in my childhood closet, provide that same rush of teenage nostalgia. A time where anything was possible, and I could be whoever I wanted to.
The same way music, whether Twee or in the Indie Sleaze category, defined the Tumblr experience, TikTok is experiencing that same democratisation of music. The songs are picked by the people for the people, separate to radio play and Billboard charts. TikTok has allowed us to have the same inside jokes, secret songs, and trends that unite us as a generation on a global scale. I know that if I text my friends "material gworl," they'll know exactly what I mean, and what to reply.
During a time of extended crisis, it is no wonder that we gravitate towards creating a community. That is what Tumblr was to me back then, and what TikTok is to me now.