This capsule collection is one for music fans and 1990s lovers alike
Inspired by band merchandise through the ages and throwing it back to the streetwear of the early noughties, Tommy Hilfiger is releasing Tommy Revisited: Music Edition. The artist-inspired capsule collection features some of our personal favourites, such as Backstreet Boys, and Britney Spears, as well as legendary rock and roll band The Rolling Stones.
When you think of Tommy Hilfiger, you think of the late 1990s. It brings back memories of the famous crop-top loved by Destiny's Child and TLC. Of course, it also makes us think of the late, great Aaliyah, who was the brand's, launching their jean campaign in 1996. Her records have just recently become available on Spotify, so the launch of this music-inspired collection with one of her favourite brands clearly is a testament to her lasting influence on music and fashion.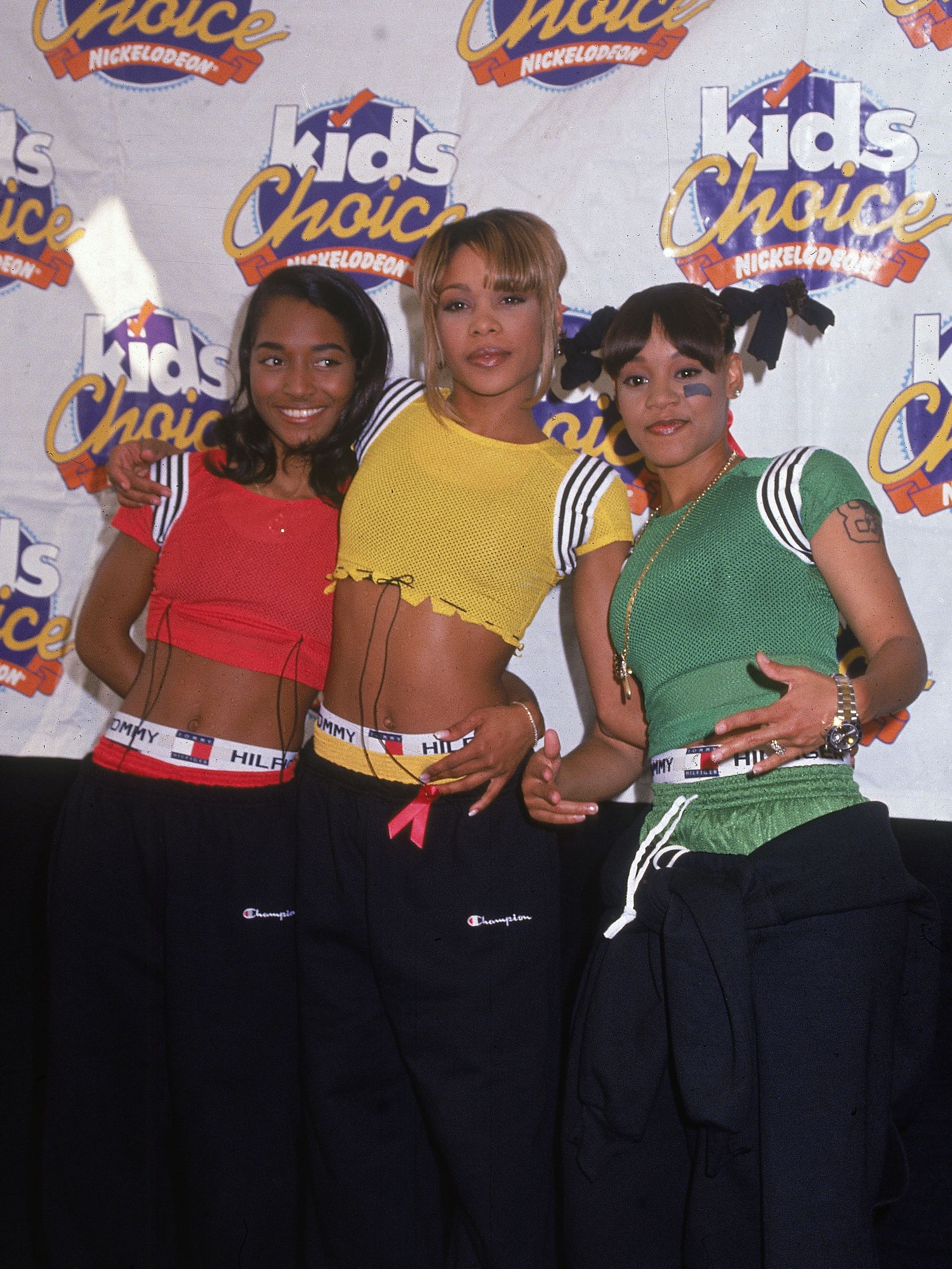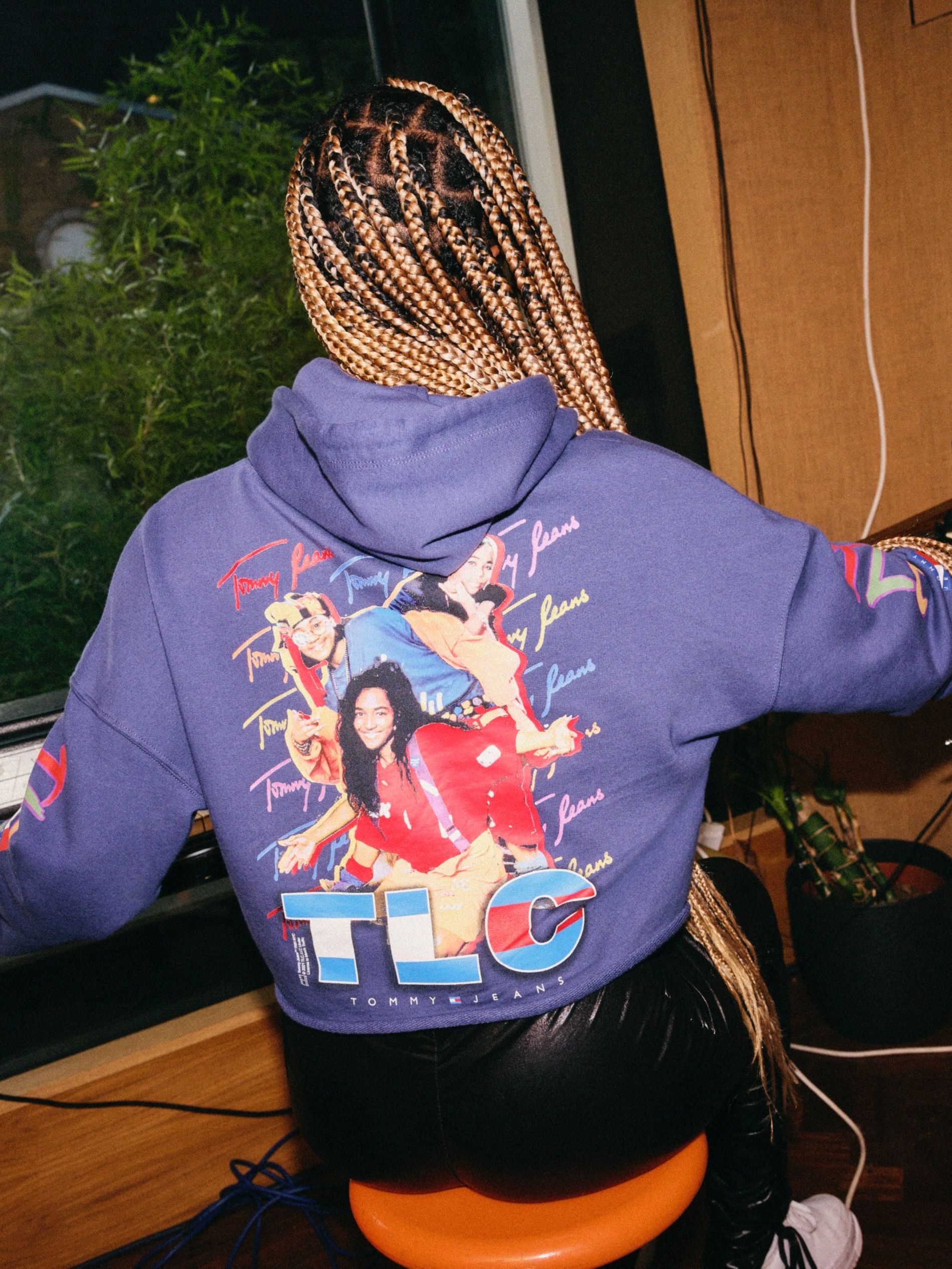 In 1999, their diffusion label Tommy Jeans also sponsored Britney's debut tour, the now legendary "Baby One More Time" phenomenon that took the world by storm and put Britney on the pop star map for the next 20 years. Britney Spears merchandise has also appeared in the zeitgeist, not only because her music has been resurfacing online, but due to the current fight to end her conservatorship. Fans across the globe are showing their support for Britney by wearing her merchandise, new and old.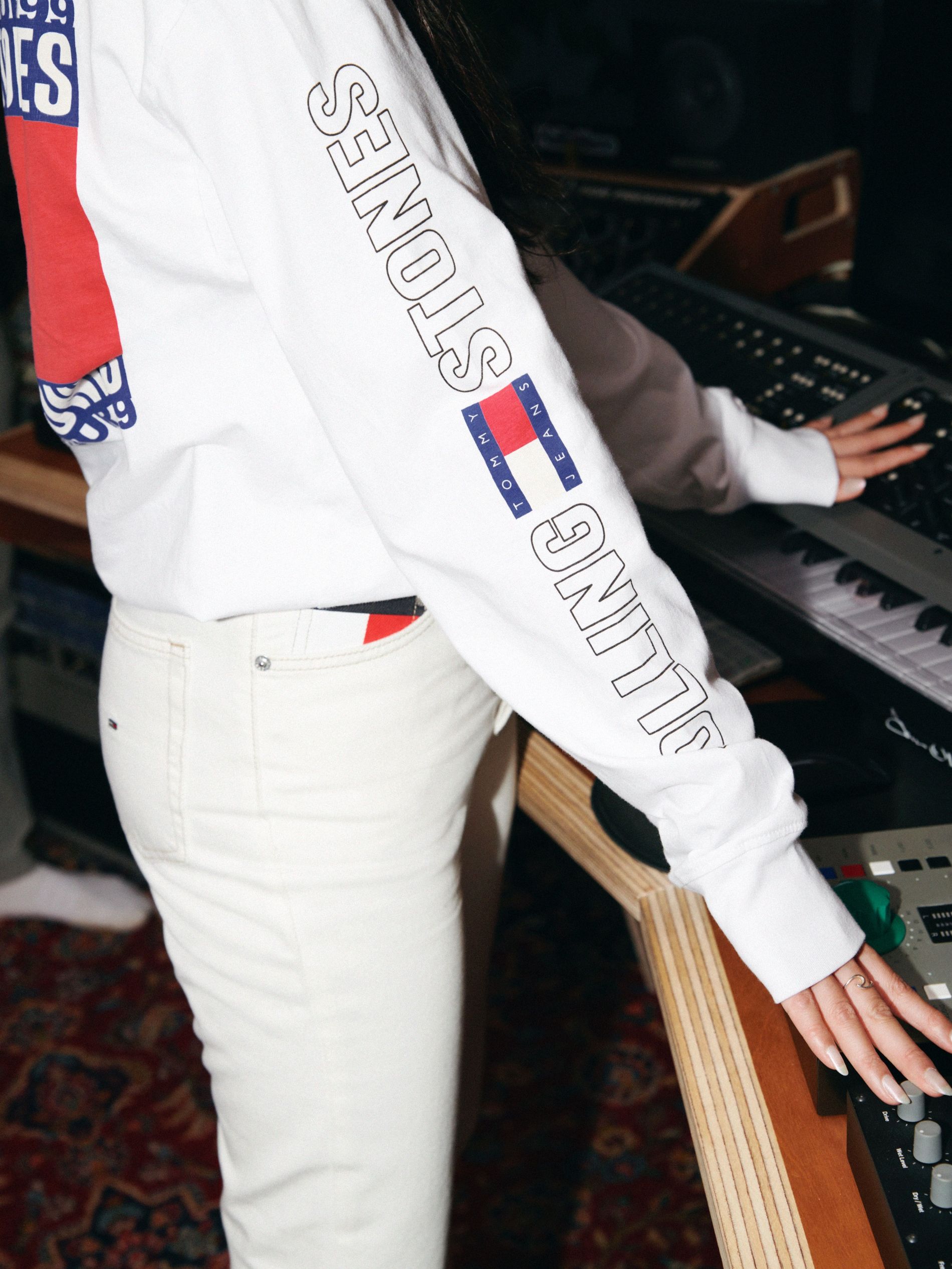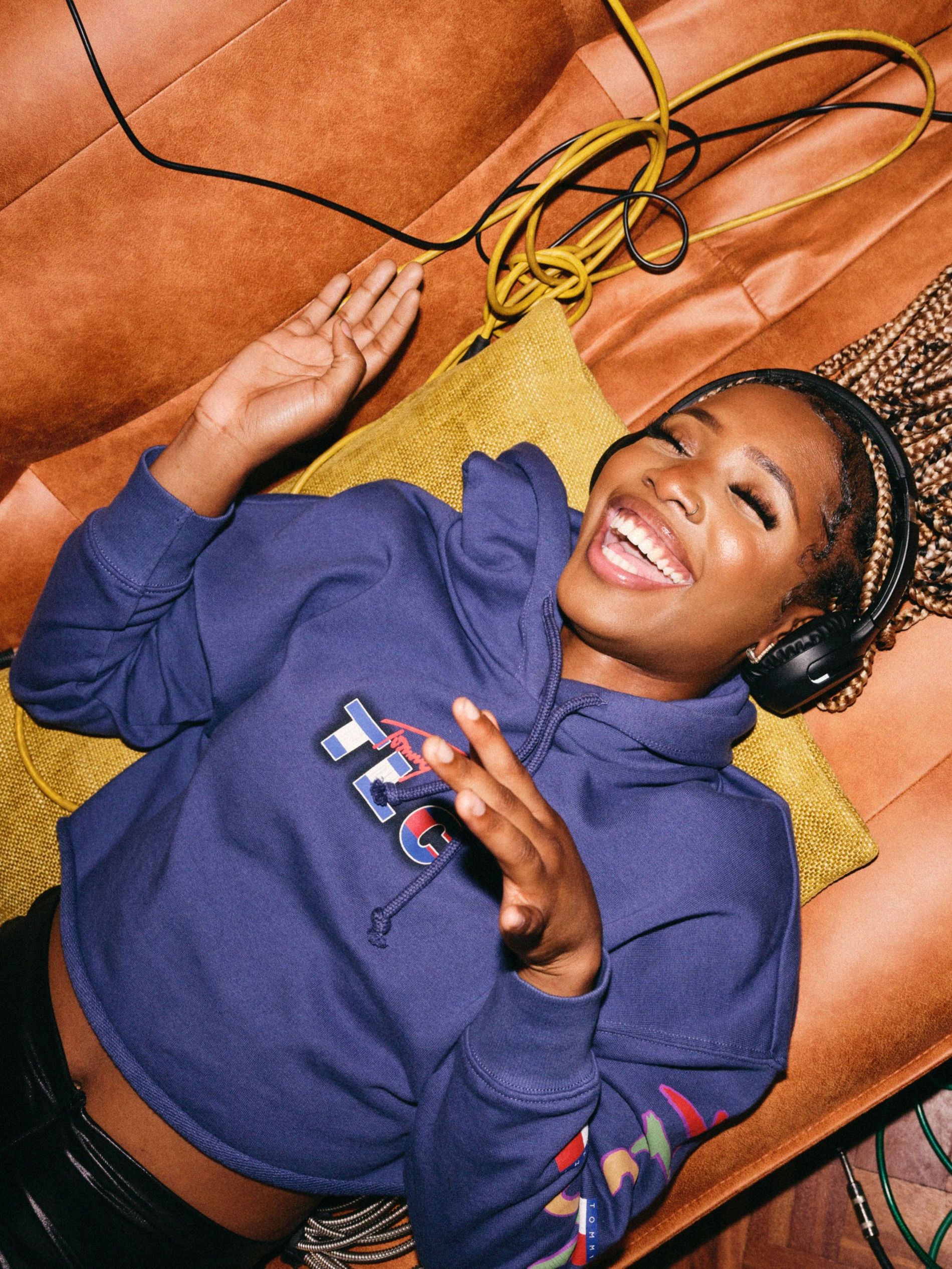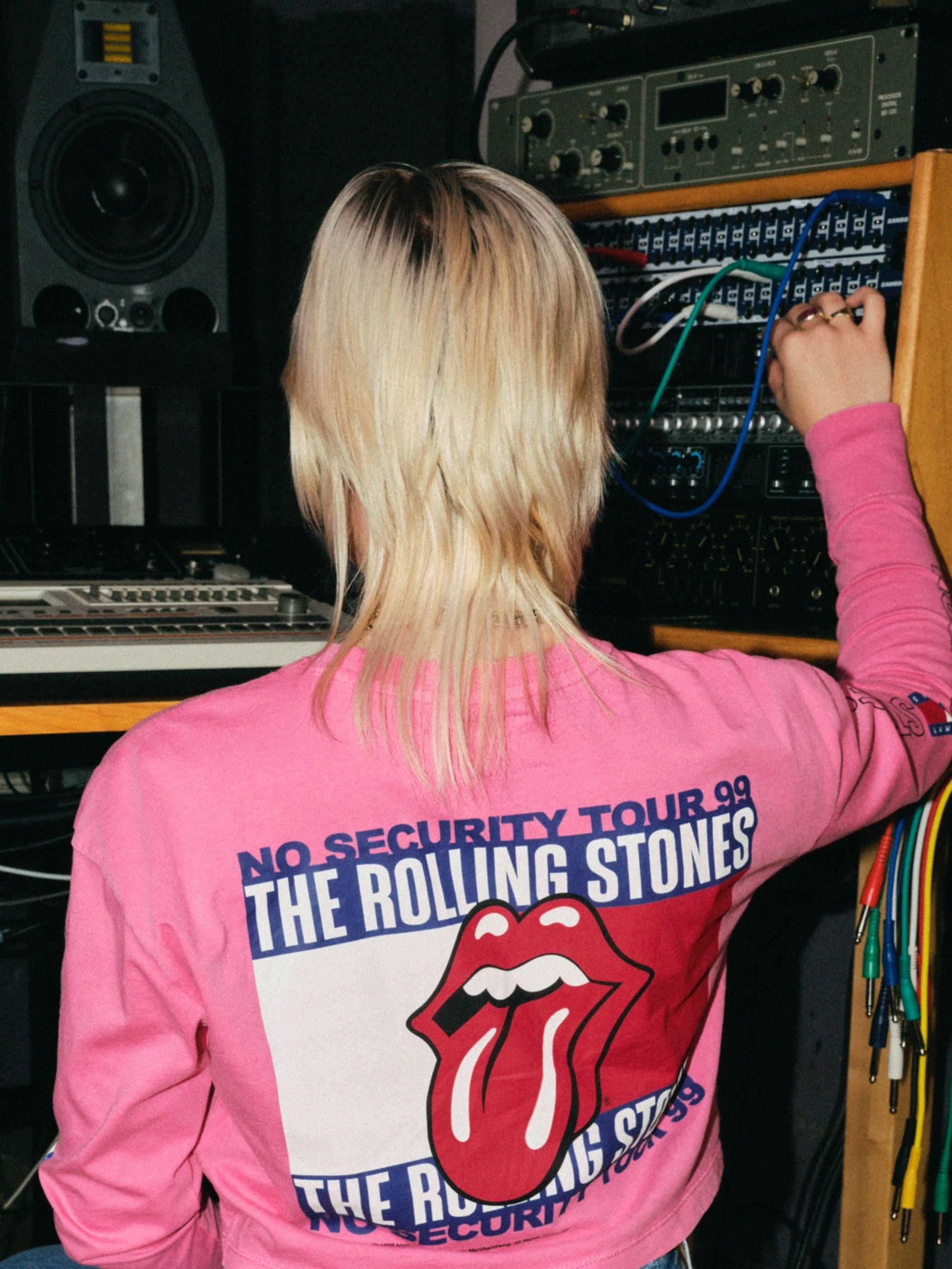 To have a brand like Tommy Hilfiger pay tribute to their friends and collaborations in music feels very timely. With the songs and fashion of the era pushing forward trends on TikTok and Instagram, these icons' legacies are as loved as ever. "With early connections to the brand ranging from sponsored tours to offstage friendships, the collection celebrates unique moments in the brand's musical history by mixing music-tour inspired artwork with iconic Tommy Jeans streetwear," says the brand.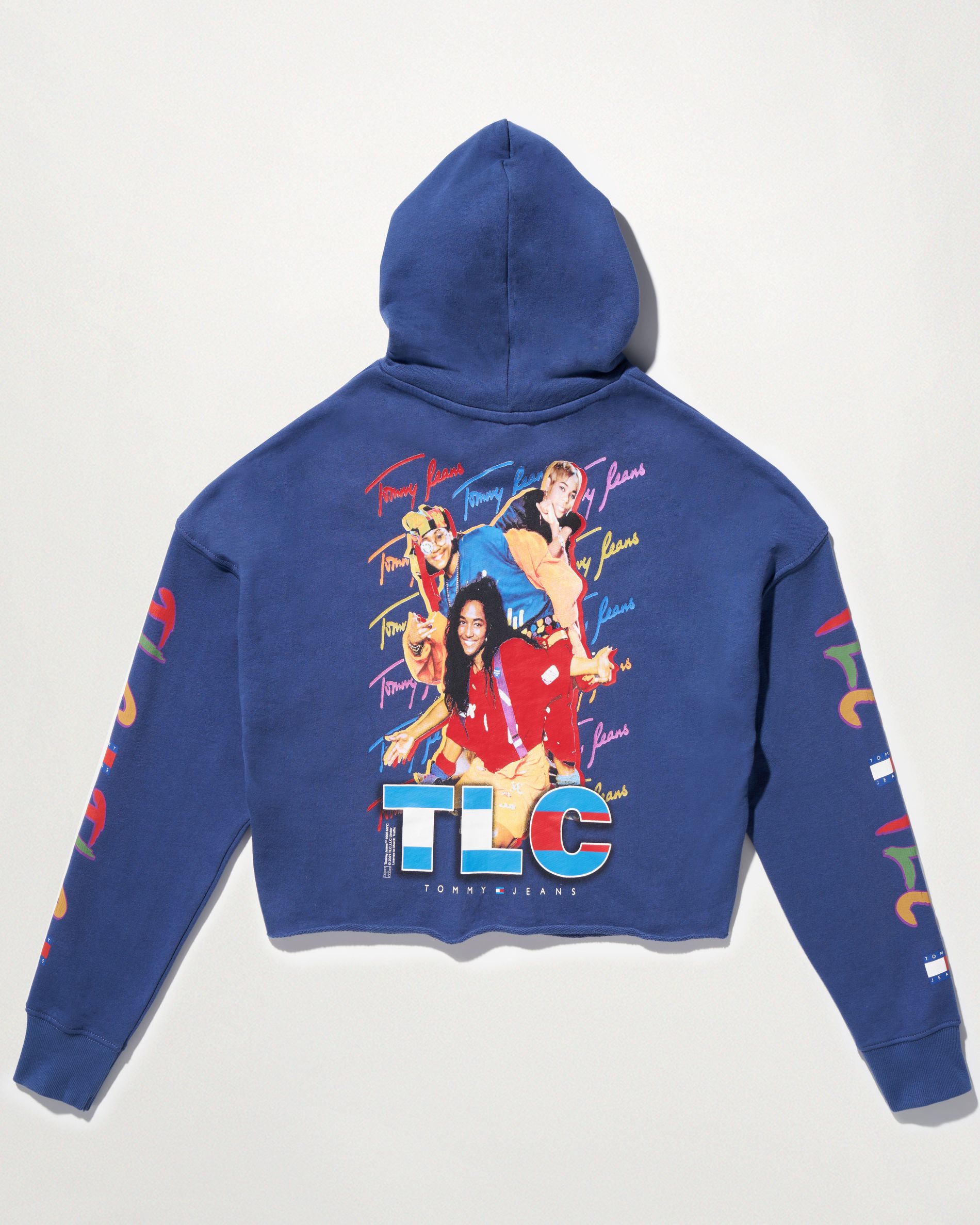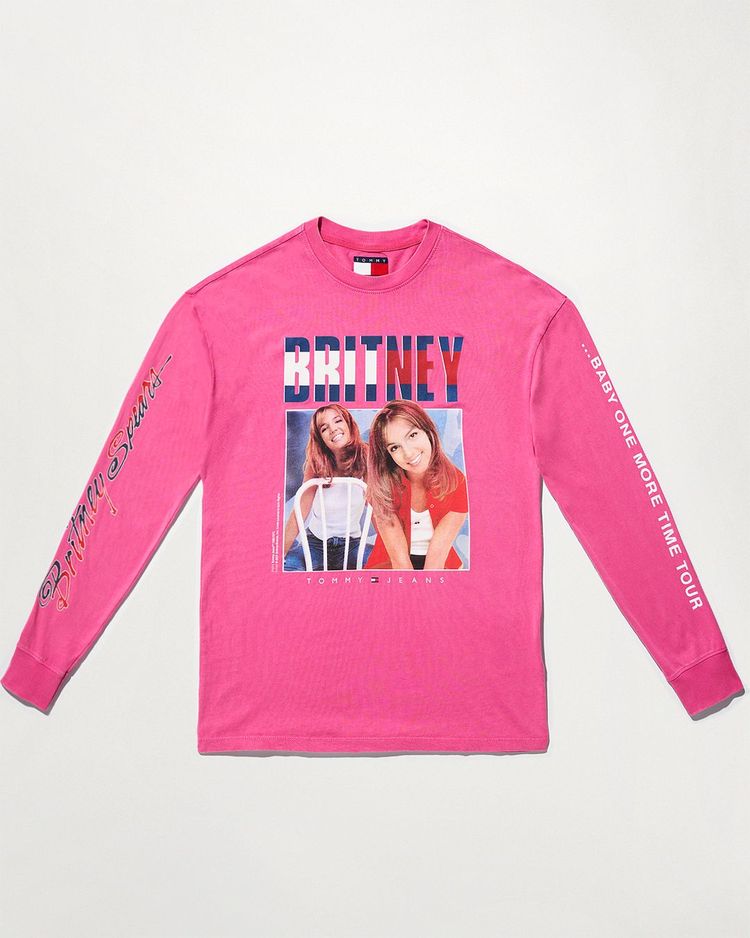 As the world begins to slowly but surely return to some kind of normalcy, we've seen the return of live shows and concerts across the globe. It's time to show your support for your favourite artists, not only by going to their concerts, but by repping their merch all day, everyday.
The Tommy Revisited: Music Edition collection is available from 20 October.